Within Epcot, there are many different countries including, but not limited to, United States (American Adventure), Canada, United Kingdom, France, Italy, Mexico, and Epcot Japan, the one we will be diving into now in more detail. If you want to learn more about things to do in other countries, check out What To Do At Every Country In Epcot
As a country, Japan is so full of culture so it should come as no surprise that Epcot Japan has some fascinating cultural references to Japan, from food, to pop culture, to clothing. There are so many great things to do at Epcot Japan that it's hard to narrow it down, but here's our list of the absolute best things to do at Japan Pavilion Epcot.
Get a FREE printable 30/60/90 day Disney countdown by joining our private Disney Facebook Group and share your photos and ask for tips and trick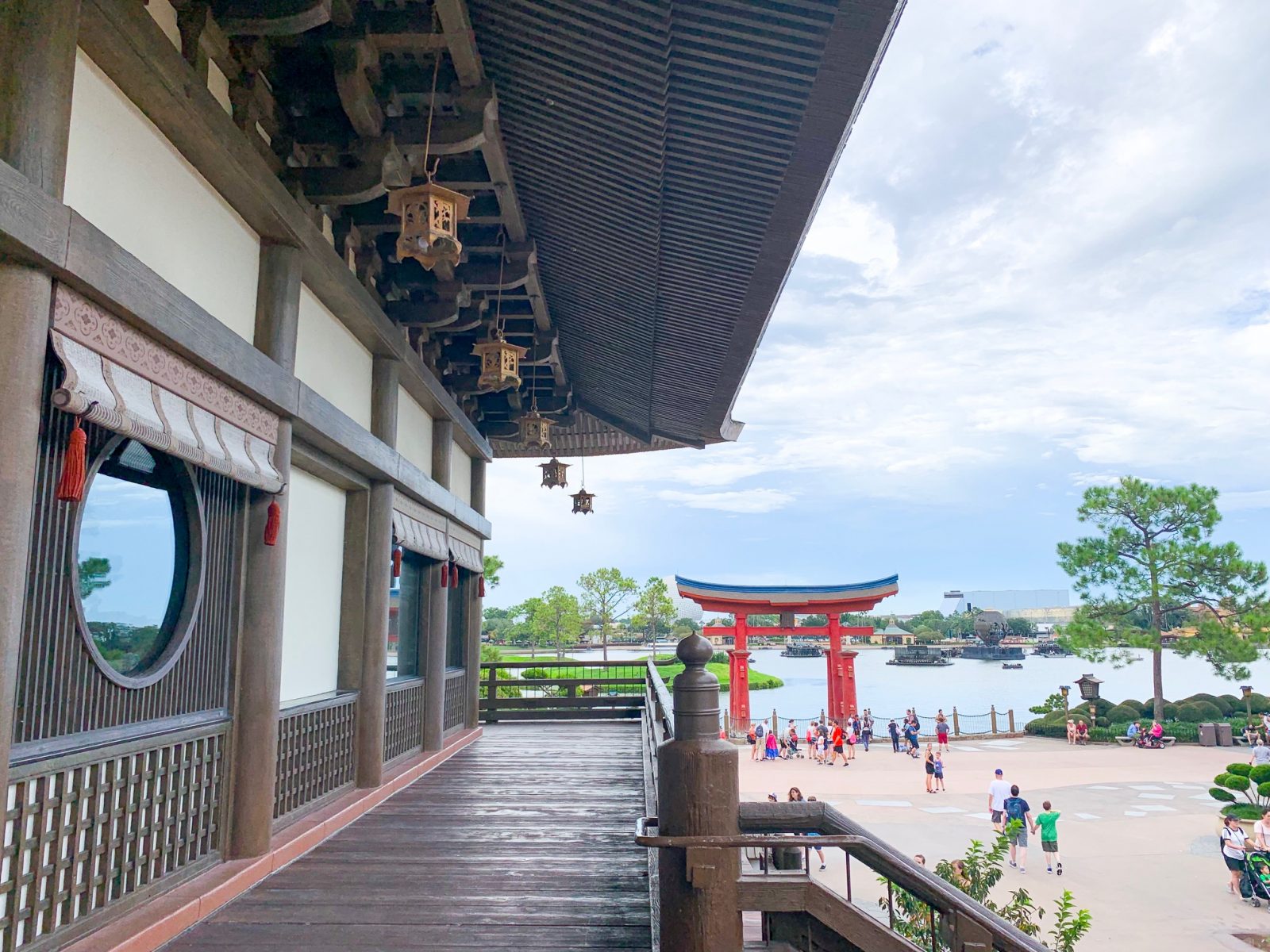 Epcot Japan Restaurants
Teppan Edo
If you have ever been to Kanki, you will love Teppan Edo, a teppanyaki restaurant where chefs prepare stir-fried foods right in front of you, in similar fashion to Kanki. This table side style of cooking is popular for foodies of all ages. There is nothing quite like having a chef make a fire and toss various foods in the air, showing off for entertainment while preparing delicious food.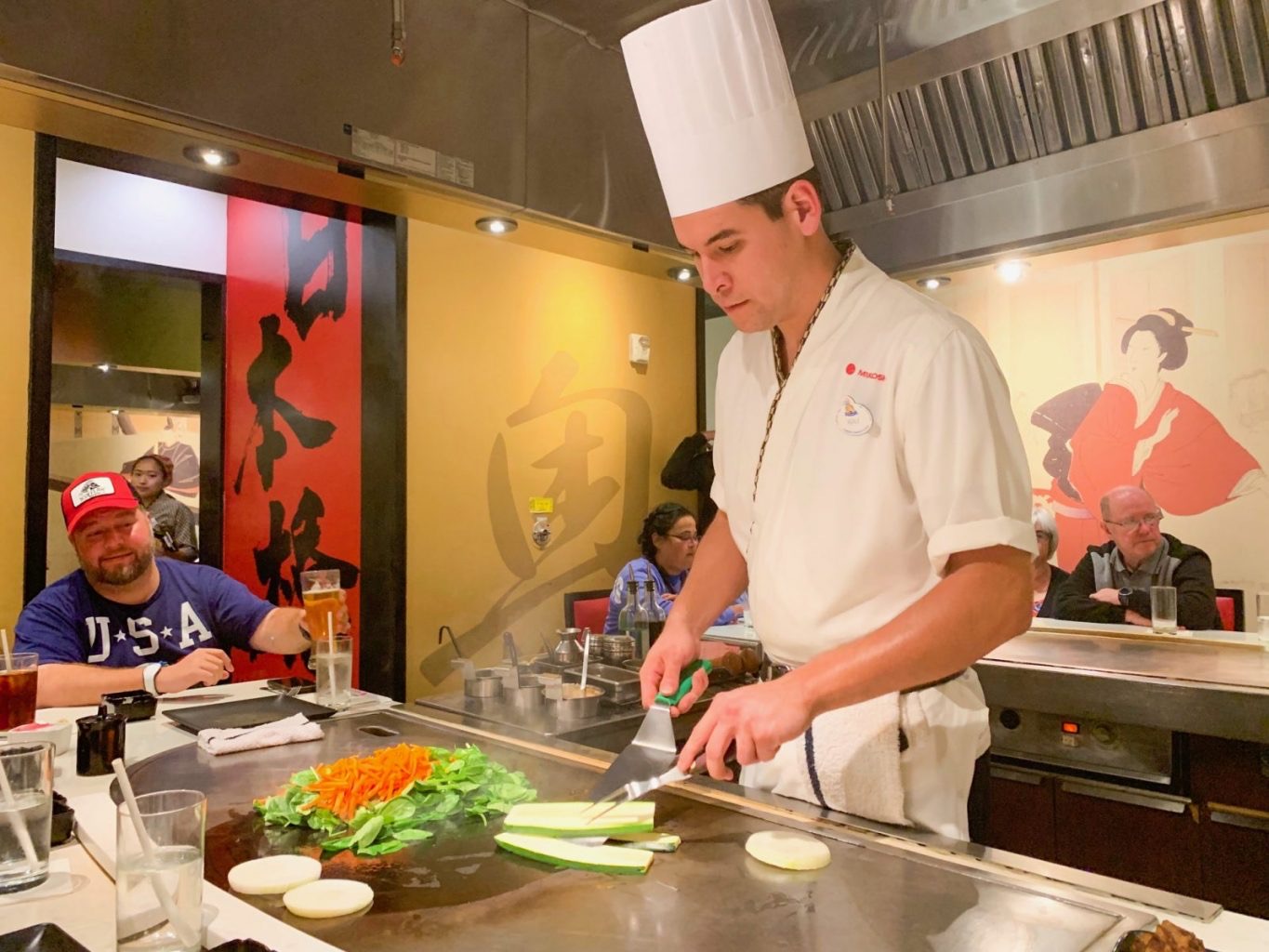 Teppan Edo serves traditional Japanese food including Asian cuisine and, my personal favorite, sushi! I don't know about you, but I'm getting hungry just thinking about it! The meals are average priced, ranging from $15-$35 per adult. While you're visit Japan at Epcot, Teppan Edo is a must place to eat! If you are on the Disney Dining Plan, it is a great way to use up your credits!
There are so many options for a meal that you will have a hard time choosing! There is everything from the classic miso soup to the delicious volcano roll, which is a california sushi roll made with tuna, yellowtail, salmon, smelt roe, tempura crunch, and spicy chili mayo. If you aren't craving seafood, they also serve either NY or Julienne steak as well! If you'd like to check out the entire menu, click here.
Teppan Edo is also on the list of the best restaurants at Epcot and if you want to dive in detail about why you should, without a doubt, visit this fabulous restaurant while you're visiting Epcot Japan, check out this article specifically about Teppan Edo Epcot.

Tokyo Dining
Another great option for a Japanese restaurant at Epcot is Tokyo Dining. It is a mix of sleek and contemporary and serves everything from sushi to traditional Japanese dishes. While at this Epcot Japanese restaurant, you will find everything from grilled items to tempura.
The chefs take traditional Japanese dishes and turn them into modern masterpieces. If you're 21 or over, pair your meal with a sake or colorful cocktail. Plus, don't forget a scrumptious dessert to finish off your meal! If this already has your mouth watering, check out the
Tokyo Dining menu
.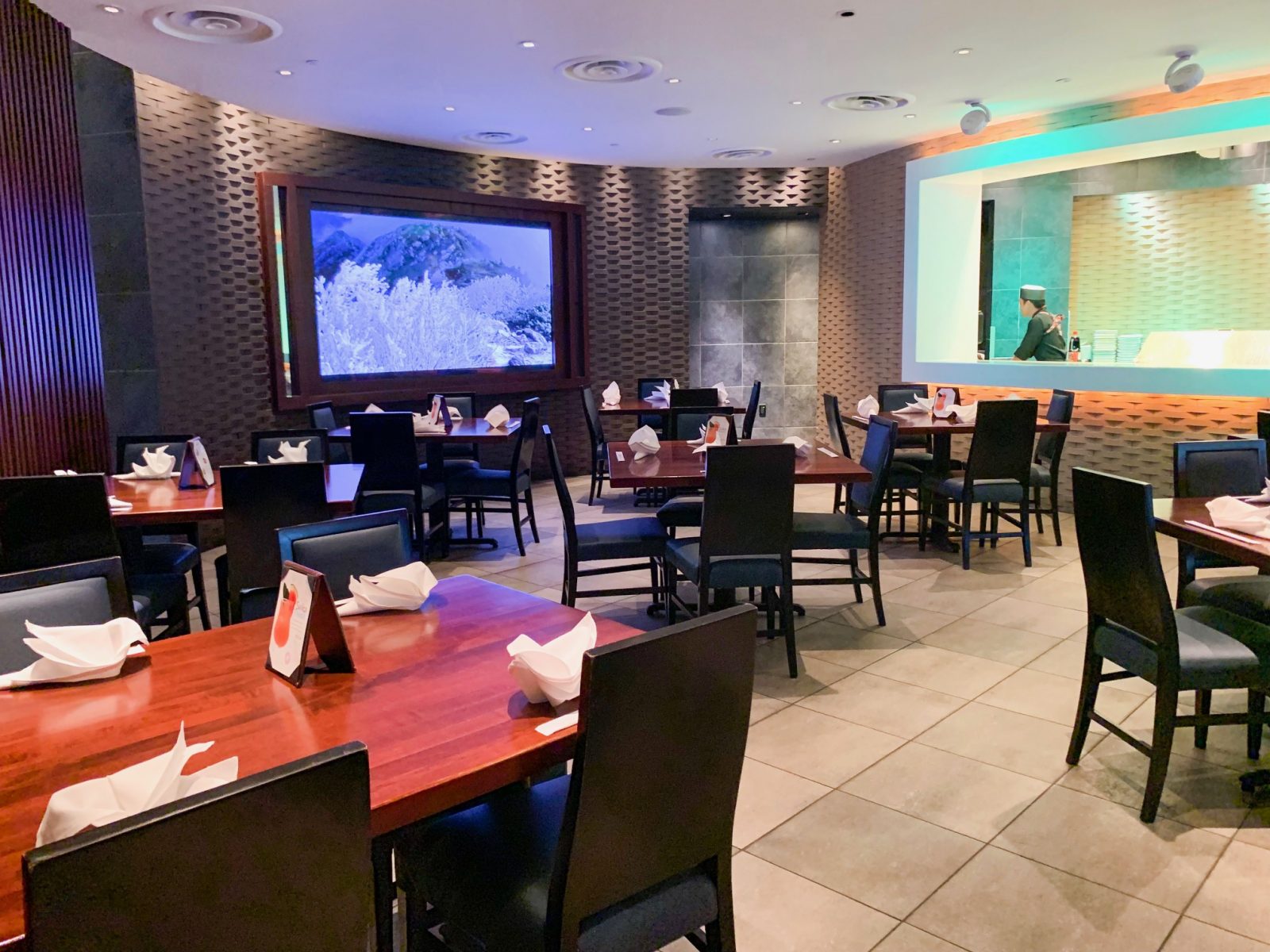 Takumi-Tei Restaurant
Takumi-Tei is a brand new restaurant located on Avenue of the Stars and is truly unique. The restaurant focuses on the creative, translating in English to "house of the artisan" appealing to all creative types. The design of the building further distinguishes the restaurant's creative side, having a unique shape sure to catch your eye.
A really cool aspect of this restaurant in Epcot Japan is the different room themes! There are five rooms, each inspired by one of five natural elements: earth, water, stone, washi, and wood. You will enjoy Japanese inspired dishes in this Japanese Epcot restaurant including braised wagyu beef, roasted duck, maki sushi, and more.
If you want a truly unique experience, book your meal in the water room. You will enjoy a three-hour, nine-course meal and for an extra $100, an optional six-course beverage pairing. This nature and art themed experience will cost you $180 and will truly be something you will never forget. Don't forget to bring along five of your closest friends, as there is a six person minimum.
Want to learn more about Takumi-Tei? Check out their amazing array of foods on their menu
here
.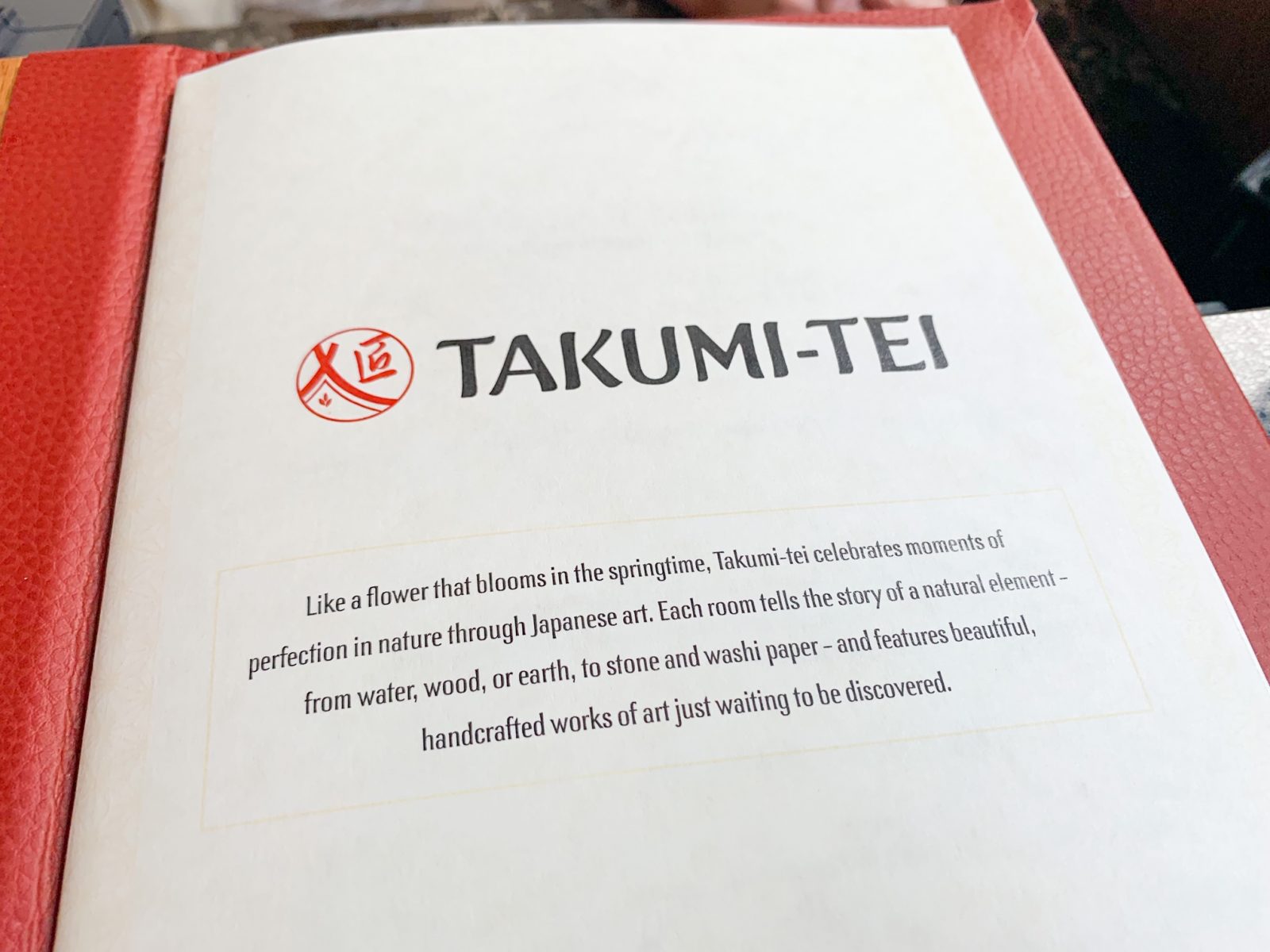 Katsura Grill
Immerse yourself in a peaceful and calm atmosphere at this restaurant at Epcot Japan. Katsura Grill is known, first and foremost, for its quick service. While enjoying everything from teriyaki, sushi, curry, and more, you will be listening to taiko drums in the distance, adding to the atmosphere.
This Epcot Japanese restaurant is open for lunch and dinner and is very reasonably priced. The meal will only cost you $15 or less per person. There are also some dining plans taken here, making it an easy and quick choice while you're visiting Epcot Japan.
Want to learn more about what kinds of foods you can get at this quick service restaurant at Epcot Japan? Check out
Katsura Grill's menu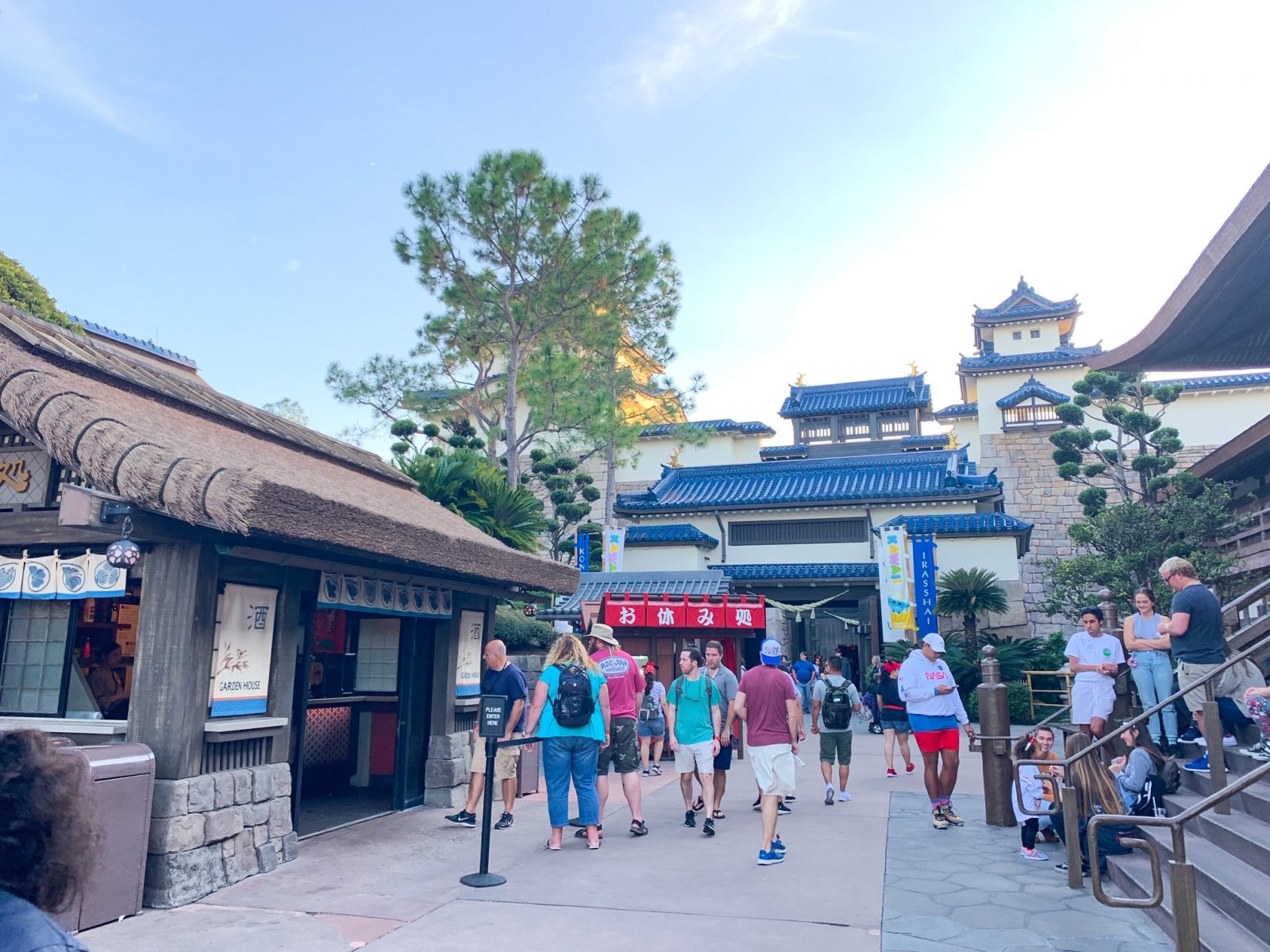 Kabuki Cafe
Another quick service Japanese restaurant at Epcot is Kabuki Café. You will enjoy many Japanese favorites such as sushi, edamame, kakigori, and more. However, the real treat is the shaved ice! Both kids and adults alike come here for this yummy treat. You can choose from Rainbow, Strawberry, Melon, Cherry, Tangerine or Blue Raspberry flavors, each one being an excellent choice so you can't go wrong!
To view all your choices for this quick service restaurant, check out their menu
here
.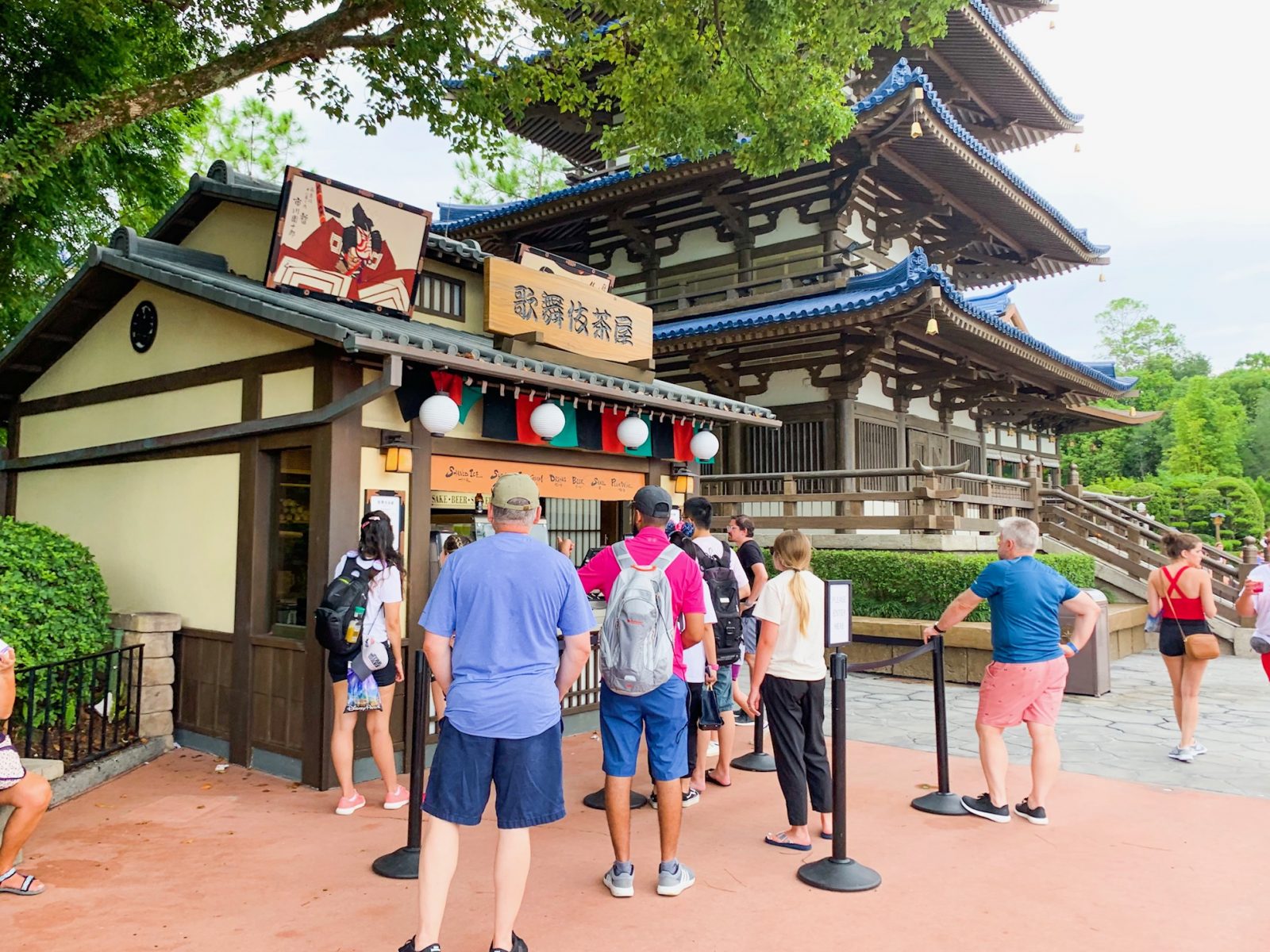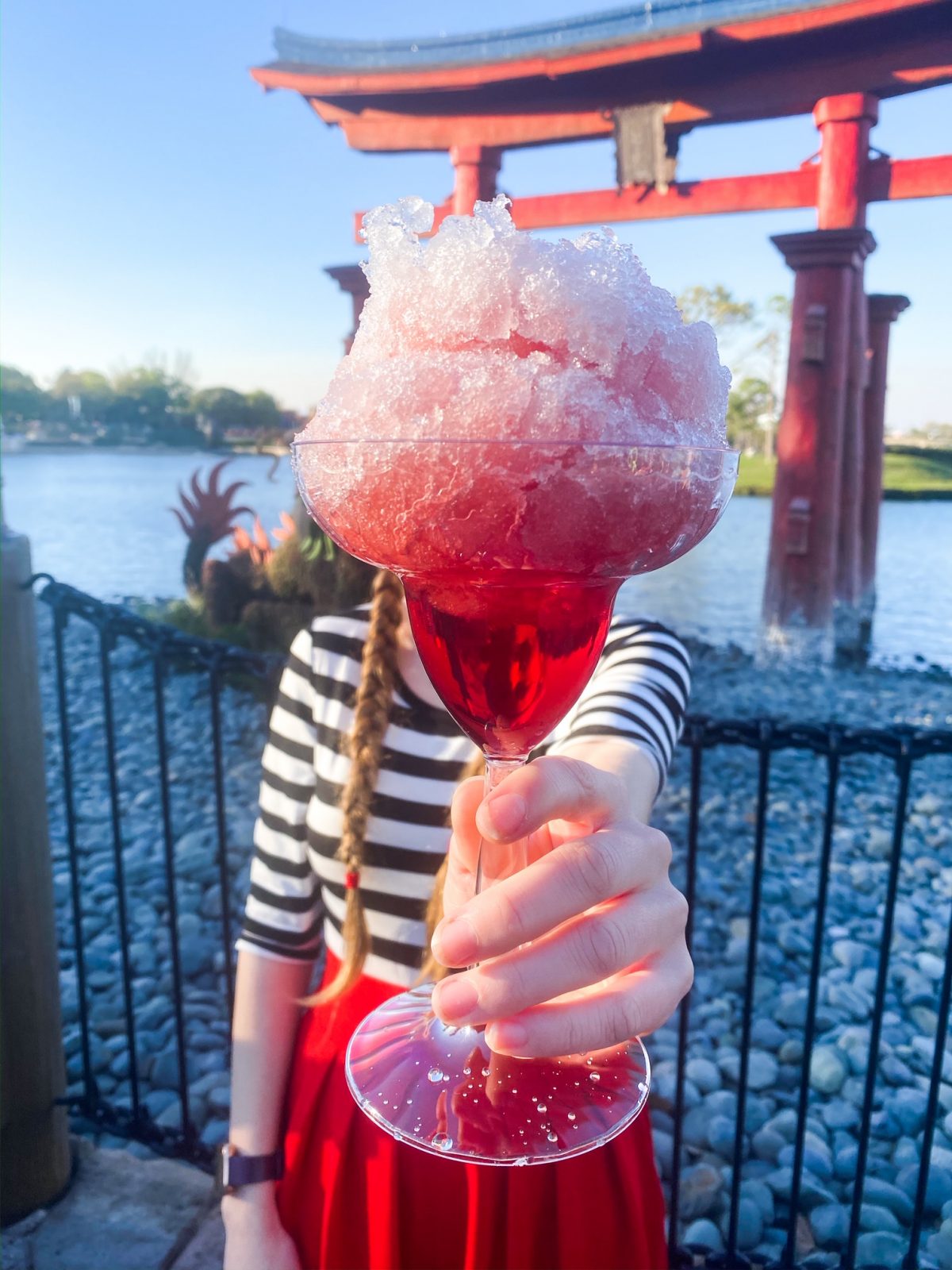 Shopping at Epcot's Japan Pavilion

Mitsukoshi Department Store
There is nothing that isn't impressive about this Epcot Japan store. When you walk in, you will be captivated by the red ceilings and the exposed wood beams. This is one of the most popular shops to stop in while you're in Epcot Japan because of the unique apparel, including kimonos, the variety of snacks and candies available in the store, and even a Sake bar with samples!
Mitsukoshi is located on the bottom floor of the Japan Pavilion Epcot and spans the length of the pavilion. The store ends with the Bijutsu-kan gallery.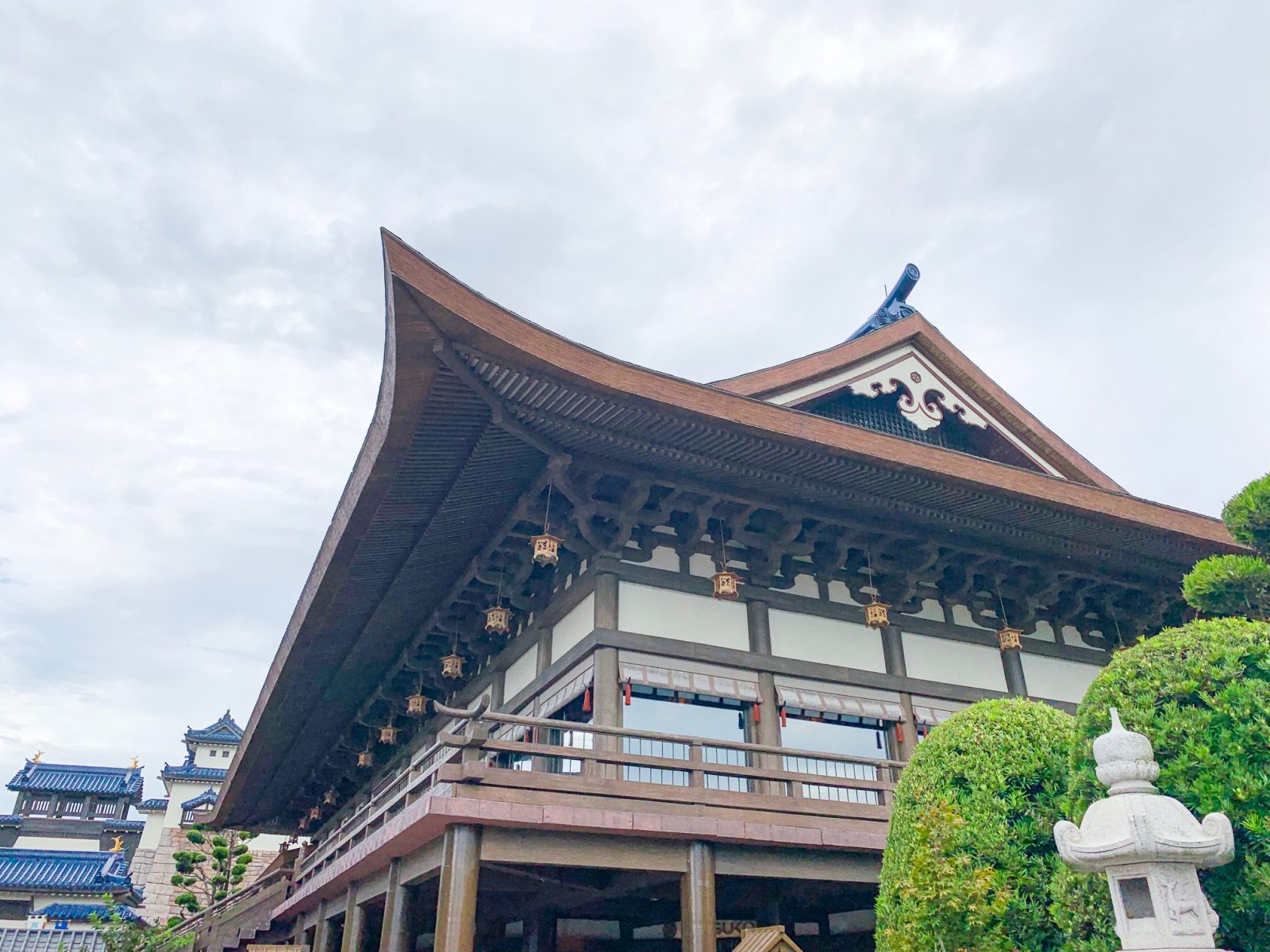 Attractions In Epcot Japan:
Bijutsu Kan Gallery
If you truly want to learn more about Japanese culture, Bijutsu Kan Gallery is a must visit at Epcot Japan. This gallery showcases Kawaii, Japan's "cute" culture. Immerse yourself in this pop-culture phenomenon. If you aren't familiar with the term Kawaii, you will likely recognize some of the characters, which includes Hello Kitty.
While you're there, don't miss the replica of the superfan's apartment which is covered in Kawaii décor. You will never be in the presence of so much cute again in your life! Bijutsu Kan is a must see to add to your Epcot Japan experience.
Matsuriza
If you love music, Matsuriza is a must while visiting Epcot Japan. You will enjoy Taiko which is an ancient form of drumming in Japan. Each intricate show on these giant drums lasts 15 minutes. Throughout history, they have been played during religious ceremonies, festivals, and battlefields. To view available showtimes, check out the Epcot Japan website for
Matsuriza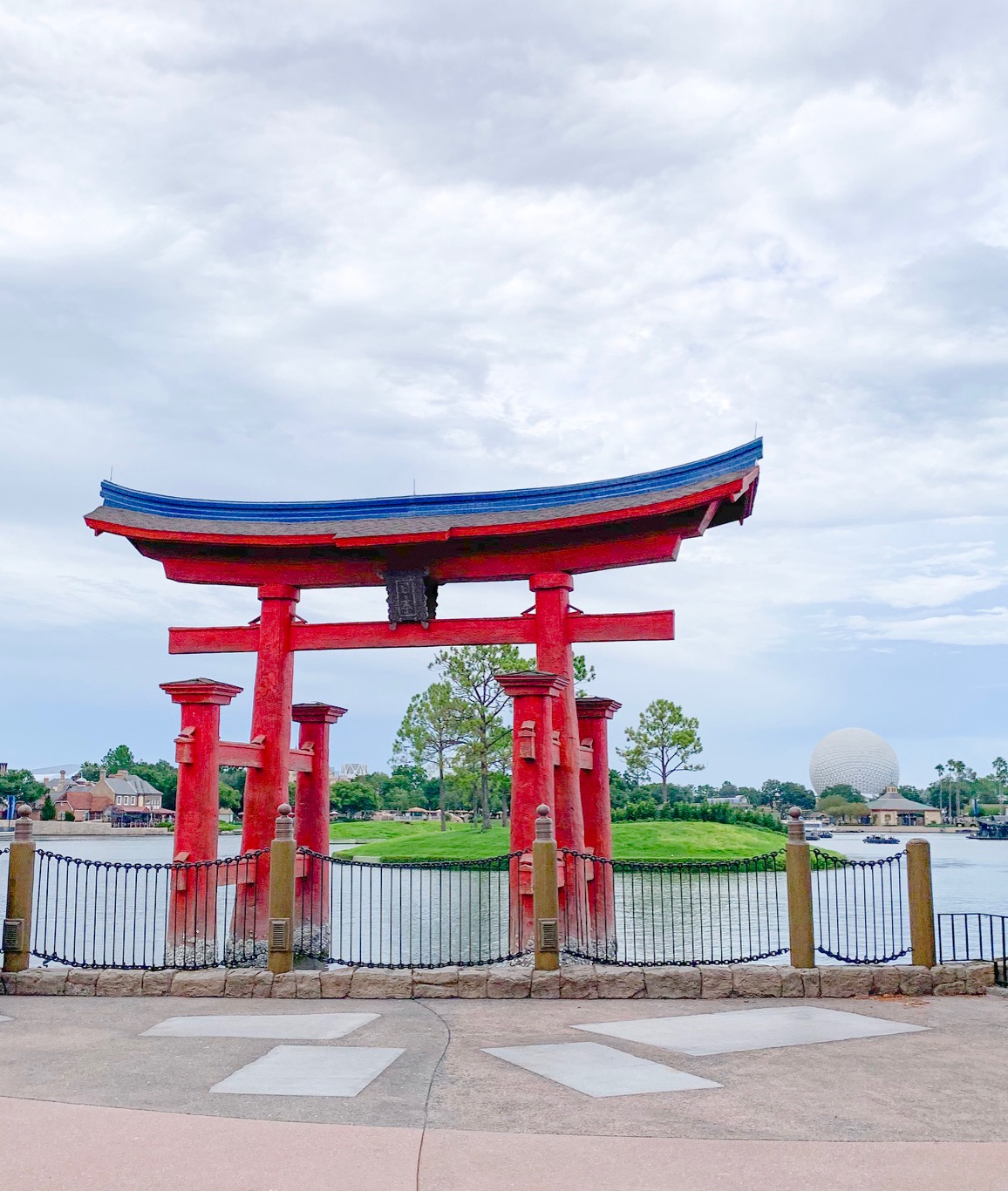 Now that you have learned all about the 7 best things to do at Epcot Japan, are you ready to book your trip? I sure am! There are just so many fun and fantastic things to do, you will be entertained for hours. Once you're done at Epcot Japan, why not check out the other wonderful
countries at Epcot
? Don't forget to post your photos on Instagram and tag #EpcotJapan and #disneytrippers. We can't wait to check them out!