When you think of Disney, you often think of all the great movies or the parks, so why not think about which movies to watch before going to Disney World!
All the Disney parks are steeped in Disney movie magic so there are loads of great movies to watch that will make your trip to Disney World so much better. We've tried to include movies on this list which will enhance your trip the most. But we have tried to avoid some of the more obvious movies (which, let's face it, you've probably seen a whole bunch of times anyway!).
These are all movies that you can watch on Disney Plus so you shouldn't have any problems finding them. Most of, if not all of these movies, are essential Disney movies which would work for your trip to any Disney park. We have specifically tailored this list towards making the most out of your Walt Disney World trip.
Get a FREE printable 30/60/90 day Disney countdown by joining our private Disney Facebook Group and share your photos and ask for tips and tricks!
15 Best Movies On Disney Plus To Watch Before Your Disney Trip
Avatar
Avatar is often forgotten as being under the Disney banner, unless that is of course, you've spent a lot of time in Walt Disney World's Pandora, in Animal Kingdom. Pandora – The World of Avatar is a stunningly designed section of the park that can, and should, be enjoyed by all.
The movie Avatar is set on the world of Pandora but no knowledge of the plot of the movie is required to enjoy Pandora at Disney World. However, there are loads of little, intricate details that have gone into creating Pandora that are almost impossible to spot without watching the film. And if you enjoy how beautiful Pandora is in Animal Kingdom, you will love the stunning visuals in the film itself, which we think makes it one of the best movies to watch before going to Disney World.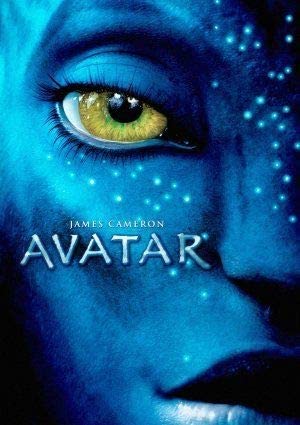 Toy Story
Toy Story has become a massive part of all the Disney parks so it makes sense to watch them before you visit. We definitely recommend watching at least Toy Story and Toy Story 2 so you're familiar with the most common characters that you'll meet at Disney World. You'll find merchandise in the parks from all 4 movies, for example Forky merchandise is quite popular, and they are all great movies so by all means watch the whole franchise!
The rides and character meet and greets are mostly centred around the main characters from the first two films, namely Woody, Buzz, Jessie and Slinky, so a knowledge of those characters is the most beneficial. Although all the rides can be enjoyed without having seen any of the movies, rides like Toy Story Mania! focus on interactions the characters are seen to have in the movie.
Knowing facts about the films can also be a great way to interact with characters too if you can find yourself a little shy or awkward. Whilst it is a myth that shouting 'Andy's coming' will cause the characters to drop to the ground, there are plenty of other Walt Disney World secrets that are worth knowing.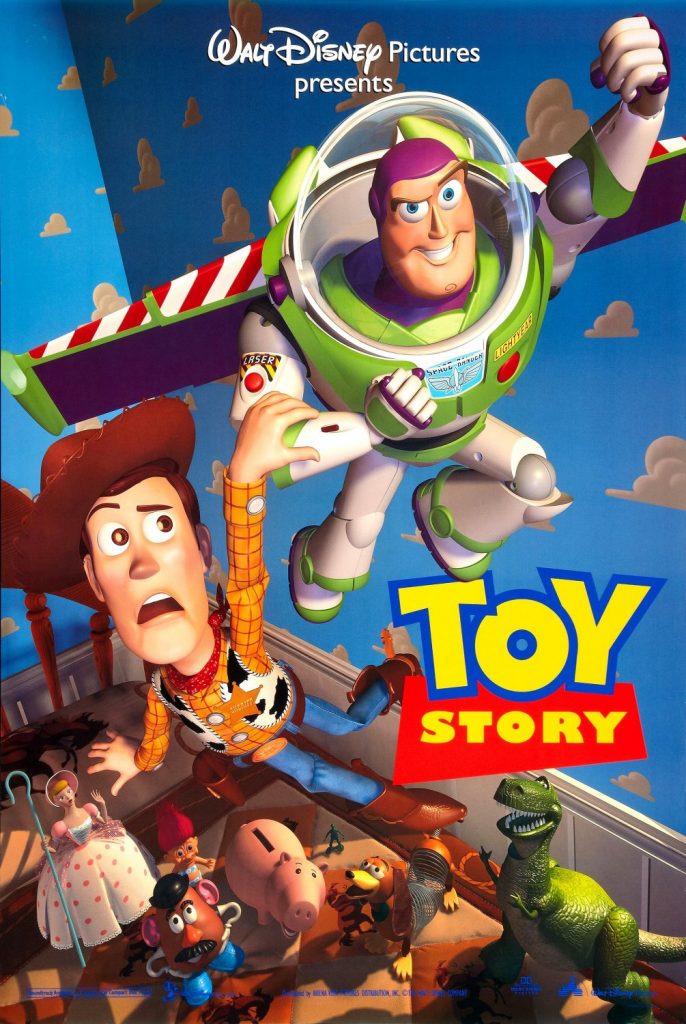 Tomorrowland
Tomorrowland is a live-action film starring George Clooney that came out in 2015. It focuses on building a better version of the world, and was actually originally going to be called 1952 but was renamed Tomorrowland after the futuristic section of the parks.
While the Tomorrowland in the parks isn't reflected in the movie so much, the movie really draws a lot of influence from Walt Disney's visions of a building a better future, which ultimately led him to design EPCOT. You don't need to have watched the film in order to enjoy either Tomorrowland or EPCOT, but the movie does give you a lot of insight into Disney's motivations behind them both. We also think that the Tomorrowland Transit Authority PeopleMover is one of the best rides in Magic Kingdom, so you should check that out too!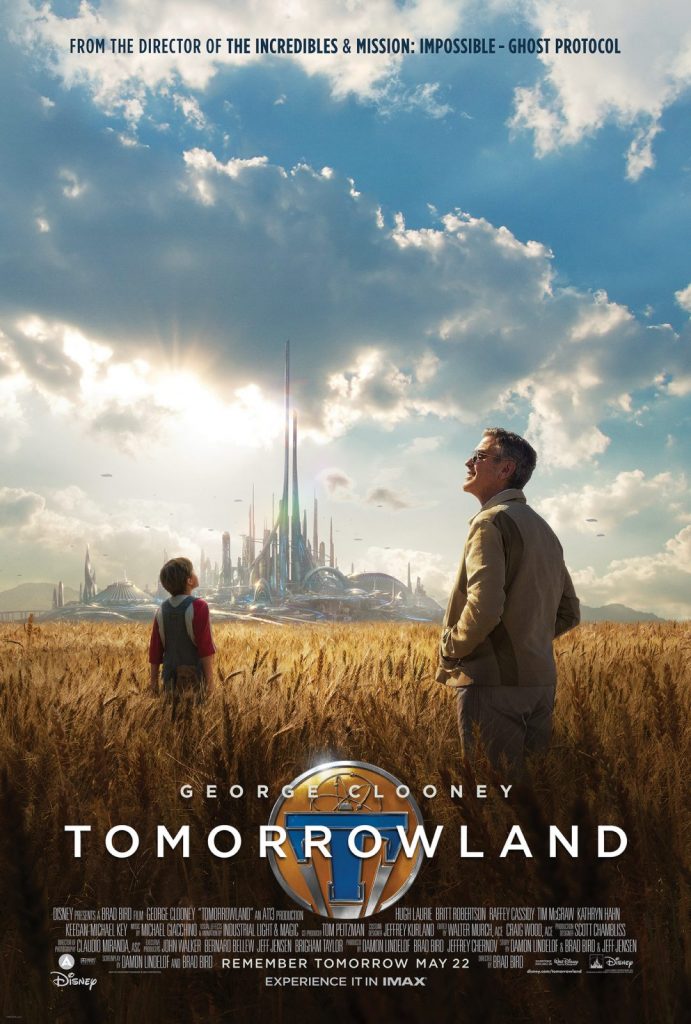 Pirates of the Caribbean
One cool fact about the Pirates of the Caribbean is that the ride was actually built before the movie was made, or even thought of. A Disney Imagineer was asked to create a story for a pirate-themed ride to open in the parks and the Pirates of the Caribbean was born. It wasn't until later that the story was adapted into the popular Disney movies they are now. The ride has since been tweaked in some ways to reflect the movies but mostly everything you see in the ride was there first.
You may think this sounds like you don't need to watch the movies before going to Disney World, but by watching the movies before you visit you are able to better appreciate how incredible the jump between the ride and the movies are – to think they could make 5 movies from a less than 5 minute ride!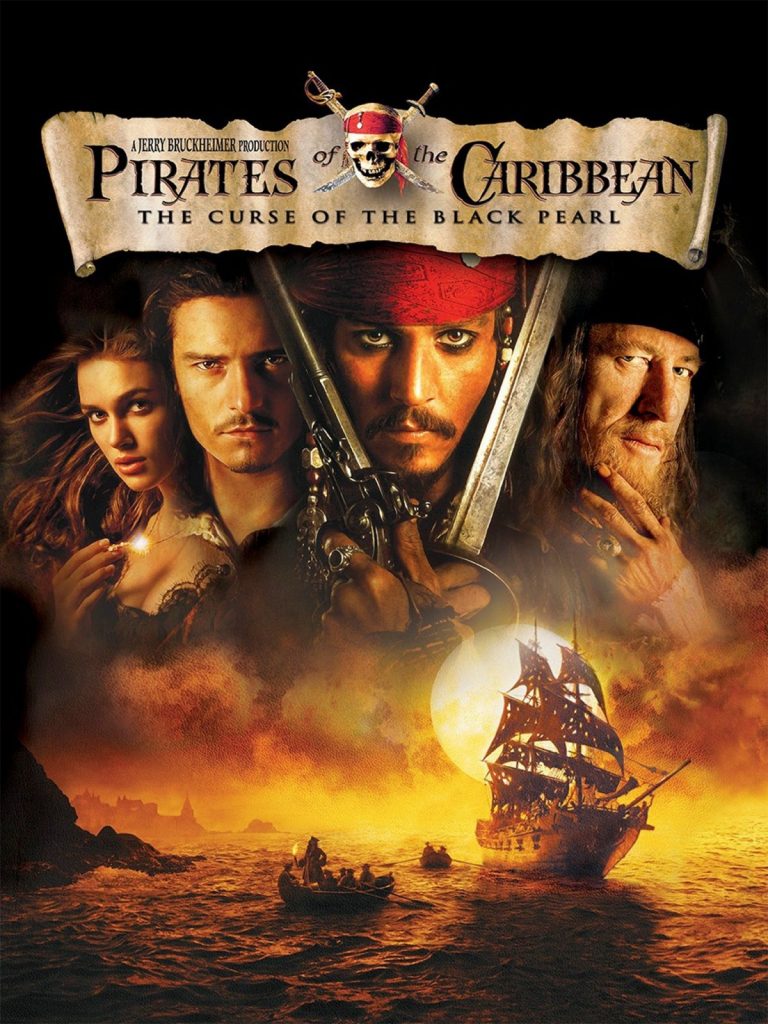 The Imagineering Story
If you like to know what's going on behind the scenes, then this is the best movie on Disney Plus for you. The Imagineering Story is a series released exclusively on Disney Plus that looks at how, and why, Disney World was built. It follows talented designers and creators and shows the processes behind some of our favourite rides and attractions and tells you more about the man behind it all.
The Imagineering Story reveals secrets and fine details about rides and attractions that you may never have known otherwise, as well as giving you the background information about how some rides came to be. It's a really great show to watch on Disney Plus if you want to fully immerse yourself in the world of the Disney parks.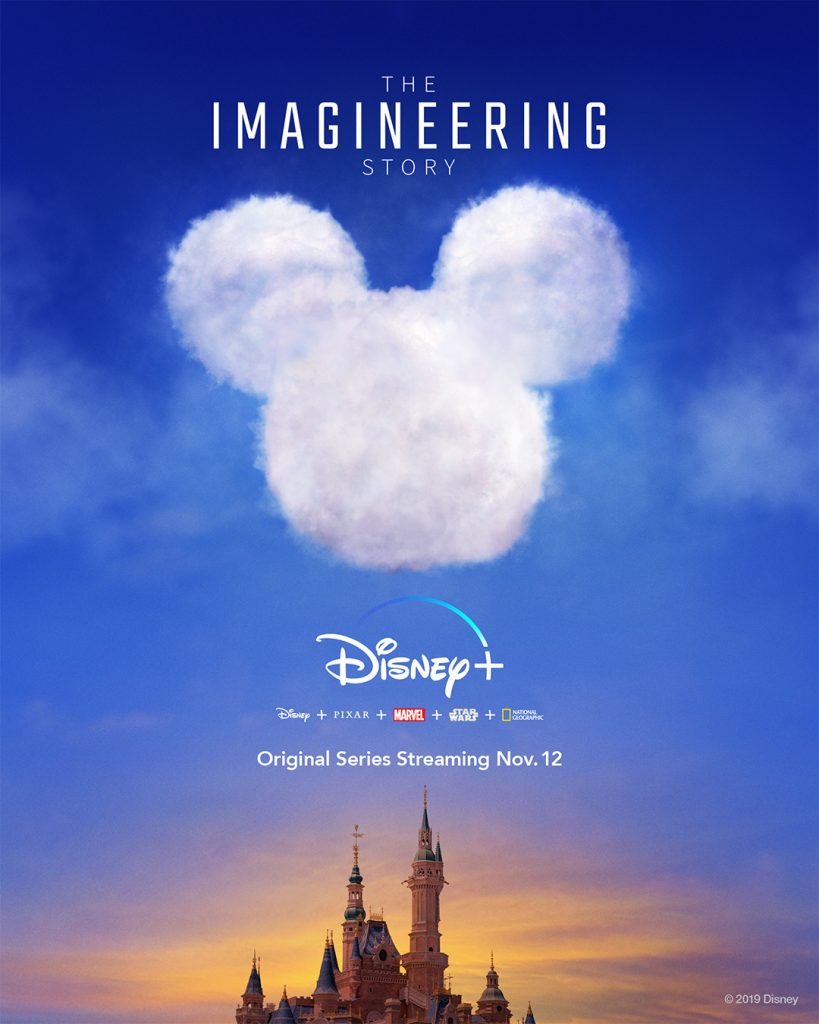 The Princess and the Frog
Tiana has been available for character meet and greets since the movie came out in 2009, and the Port Orleans Resorts offer guests a glimpse into New Orleans, but Princess Tiana is one of the least celebrated princesses within the Disney parks. But that is all about to change.
Disney announced in June 2020 that the current Splash Mountains in Disneyland and Magic Kingdom would be rebranded to become the Princess and the Frog attractions. This is a big move towards the inclusivity of the parks, with Princess Tiana and Louis replacing Brer Rabbit and other members from the movie Song of the South. With this in mind, we think that the Princess and the Frog is a great choice for movies to watch before going to Disney World.
Coco
Coco is visually a very beautiful movie. It's also for a lot of people their first introduction to the Mexican celebration of Día de los Muertos, or the Day of the Dead. This is a colourful celebration of the lives and memories of friends and family members that have passed away. All of this combines to make Coco a stunning movie, both visually and emotionally.
Since the movies' release in 2017, more Coco and Mexico inspired areas of the parks have appeared which are just as beautiful as the movie, so watching Coco is a good way to better appreciate the artwork and music of Mexico that you can enjoy at Disney World.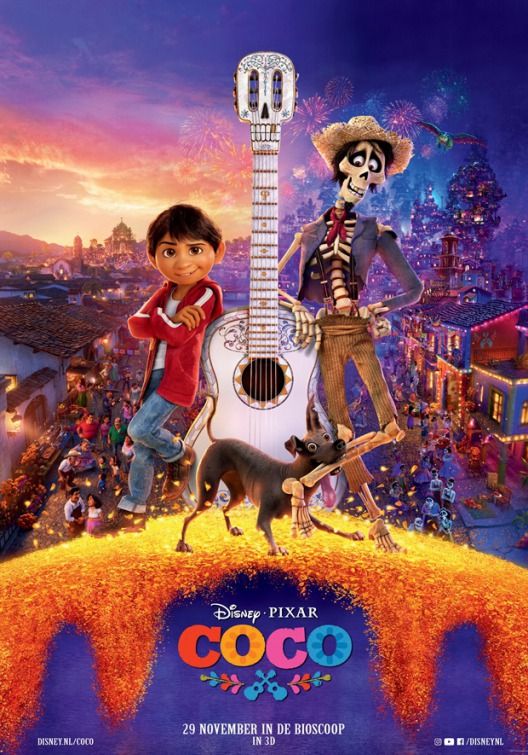 Frozen
Frozen is one of the biggest selling Disney movies of all time, becoming an essential Disney movie for all Disney fans, and as such Frozen characters have made their way very much into the mainstream of Disney parks. Since the Frozen Ever After ride picks up after the first movie, it's a good idea to have seen it before you go.
But the biggest reason Frozen is a Disney movie you should watch before going to Disney World is that one of the greatest new Frozen attractions is the For the First Time In Forever: Frozen Sing-Along Celebration. Belt out the lyrics of the Frozen hits in this fun for everyone attraction that makes watching the movie beforehand an absolute must.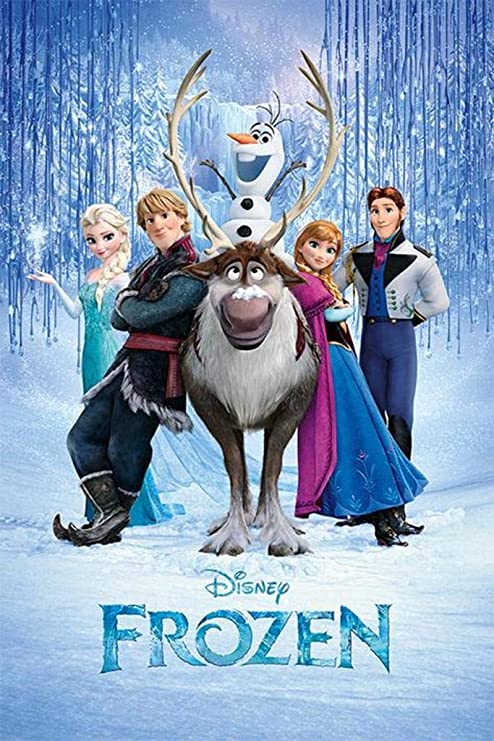 A Bug's Life
A Bug's Life is an underrated Disney Pixar movie that offers everything Disney Pixar movies are famous for. The It's Tough to be a Bug! show in Animal Kingdom changes all of that though. Using 4D cinema technology and world class animatronics, It's Tough to be a Bug! brings A Bug's Life up to a whole new level.
But, it is considerably better if you have previously seen the movie. The show uses characters from the film, including Flik and Hopper, so it's a good idea to have an understanding of these characters beforehand. The film also offers insights into the life of bugs, which the show is all about, so they really do go hand in hand with each other.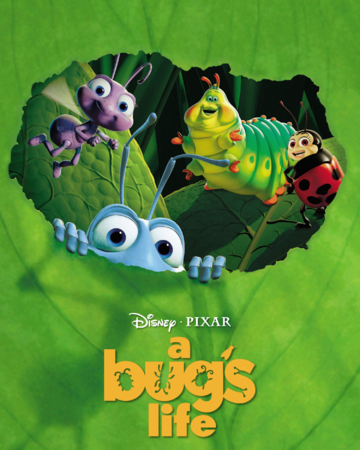 Disneynature
The Disney Animals team within Walt Disney World's Animal Kingdom offer animal encounter talks about the various animals in Animal Kingdom throughout the day. These are informative, sometimes interactive, shows that are available for all the different animals in Animal Kingdom.
If you find these talks interesting, or are particularly interested in a specific animal or area, Disney Plus has a range of Disneynature programmes that look in depth at various animals. It could be a fun way to learn about the animals you'll soon be seeing.
Disney also teamed up with National Geographic to create Magic of Disney's Animal Kingdom which looks more specifically at certain animals at Animal Kingdom and gives you a backstage tour, so that's also worth a watch if you're interested in the Animal Kingdom side of Disney World.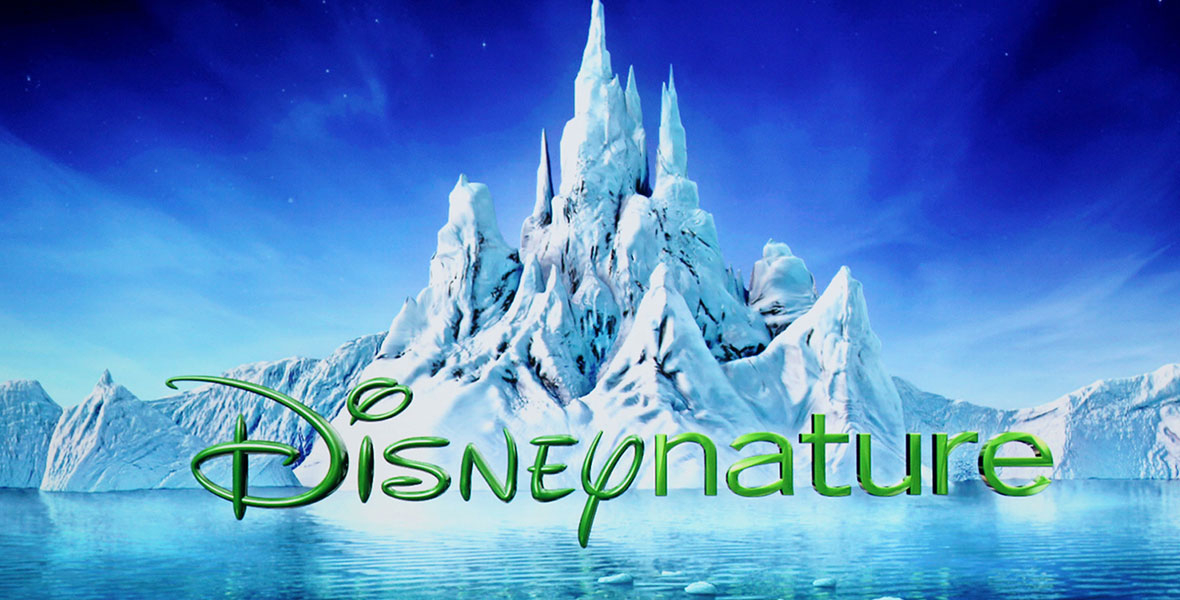 Fantasia
One of Disney's earliest animated movies, Fantasia is one of the essential Disney movies that a lot of people have never watched. Fantasia gives us the version of Mickey that is one of the most prevalent versions of Mickey that we see – Mickey as the Sorcerer's Apprentice. This Mickey is actually the logo of the Disney Imagineers who designed the parks.
The Sorcerer Mickey hat is a very common sight in the parks as well as it is sold as merchandise, to wear, or as pins, among other things. Fantasia also includes incredible animation and music and is an absolute classic Disney movie to watch before going to Disney World.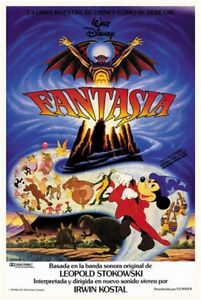 The Country Bears
The Country Bear Jamboree was a ride built at Magic Kingdom in 1971 and was, and still is, a popular attraction, featuring animatronic bears who sing country songs. Due to its popularity, Disney made a film about the Country Bears in 2002, making it the third Walt Disney World Attraction to have a film based on it.
Commercially, the film was very unsuccessful but for die hard Disney fans it became a must-watch to fill in the back story of the Country Bear attraction. It's a goofy, feel-good movie that doesn't take itself too seriously but it's still a good choice of a movie to watch on Disney Plus to give you the best preparation for your trip.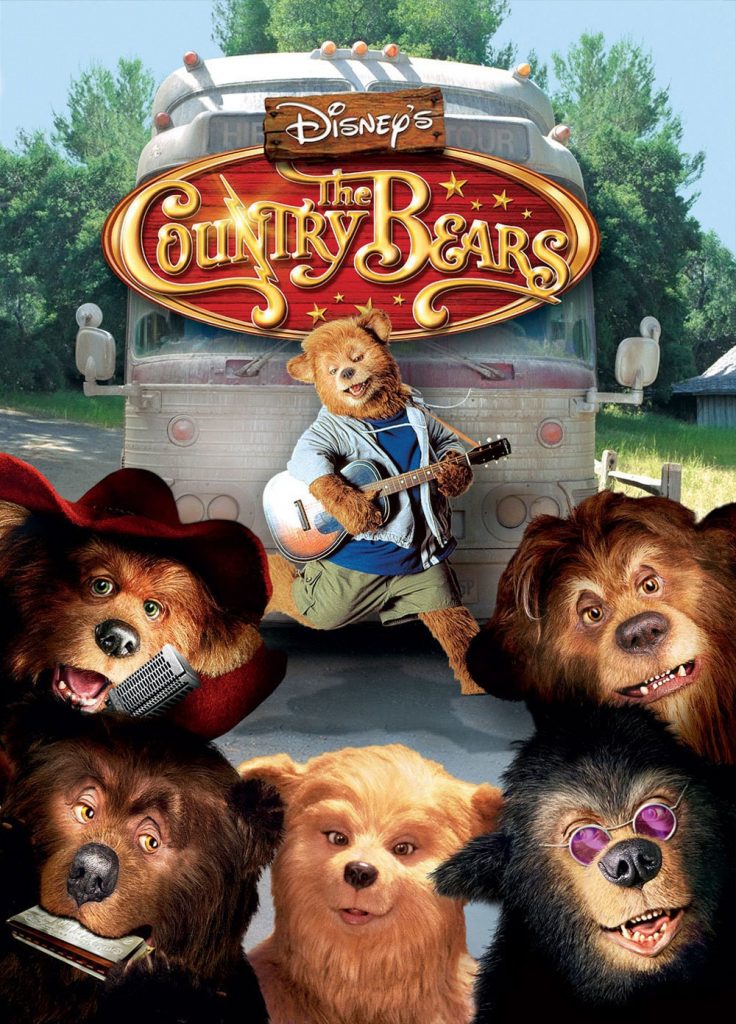 The Haunted Mansion
The Haunted Mansion followed in the Pirates of the Caribbean's footsteps and is a film based on the ride at Walt Disney World, unfortunately it was never as commercially successful despite the big-named Eddie Murphy starring in it.
Despite this, the movie gives a much deeper back story to the stories within the Haunted Mansion which adds an additional layer of interest and understanding of the ride. The movie is a lot more sinister than the ride, though it is promoted as a comedy, so be careful with showing this to younger kids before visiting the parks.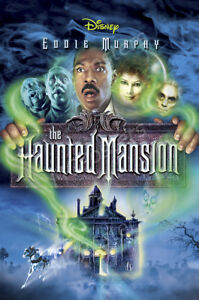 Cinderella
While this list does try to stay away from the more obvious movie choices, there is a large castle in the middle of the park that may get offended if we don't mention Cinderella. Cinderella is a classic Disney princess movie that provided the inspiration for the Walt Disney World castle. Around the castle there are also beautiful displays of the story of Cinderella which is a really nice way to view the story, especially when you've seen the film.
There are also a number of other attractions and areas around the castle that are inspired by the Cinderella movie and Cinderella is one of the princess characters you can meet. Knowledge of the film also gives a new appreciation of the Bibbidi Bobbidi Boutique, where children are able to get a Cinderella makeover.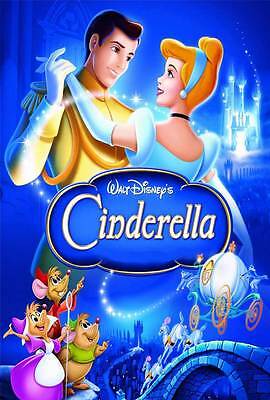 Swiss Family Robinson
The Swiss Family Treehouse is an attraction in most of the Disney parks that most people have no idea why it's there or where it comes from. But Disney actually made 2 versions of Swiss Family Robinson, one in 1940 and one in 1960. Both explore one family's survival on a deserted island, where they learn to thrive in a – you guessed it – treehouse!
For people who aren't fans of live action, or older, Disney movies these may not be for you. But they are great films that really do bring a much greater appreciation for one of the most underappreciated attractions within the Disney parks.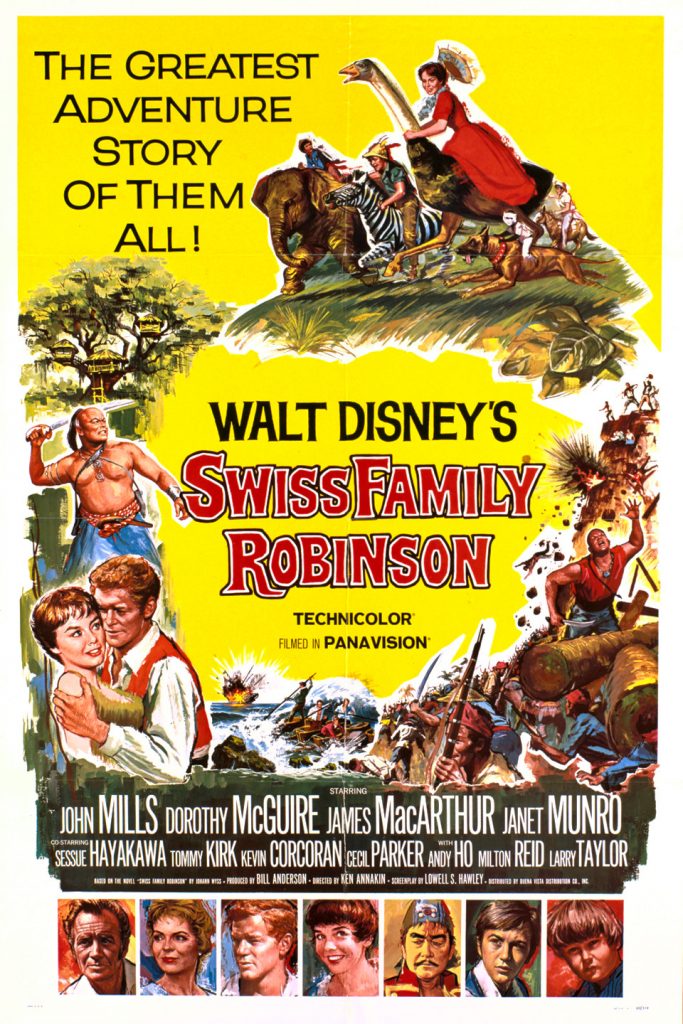 There are of course plenty more Disney movies to watch before going to Disney World – try and watch them all if you want a real challenge! Other great movies to check out before your trip would be ones with storytelling rides in the parks, for example Snow White and Peter Pan. As these rides tell you the story of the movies we didn't want to include them in this list but they are still definitely worth checking out if you haven't before.
We're also very excited about the new Jungle Cruise movie coming out that is another film based on the ride, rather than the other way round! Similarly we enjoyed Tower of Terror but that isn't currently available to watch on Disney Plus. The new Mickey Mouse shorts are also making a name for themselves with new attractions appearing based on them, and the shorts can be a great way to get younger children engaged with all things Disney without losing their attention! If you think there are other movies that really enhance your time in the parks, do let us know!