Disney World is a great vacation destination for young and old! But sometimes it feels like you're waiting in line for half of the trip! With how popular Disney World is, lines can get extremely long. It's even worse during the peak times of the year! We have compiled a list of the 28 Best Rides At Disney With Short Lines (For Every Park!) to help you save time on your vacation!
Nobody likes waiting in long lines for rides. If you plan out your days at the parks wisely, you can get more done with less waiting. Or even if you just need ideas for rides with short lines to pass the time while waiting for something else, we got you covered! Read on to find out the best rides at Disney with short lines!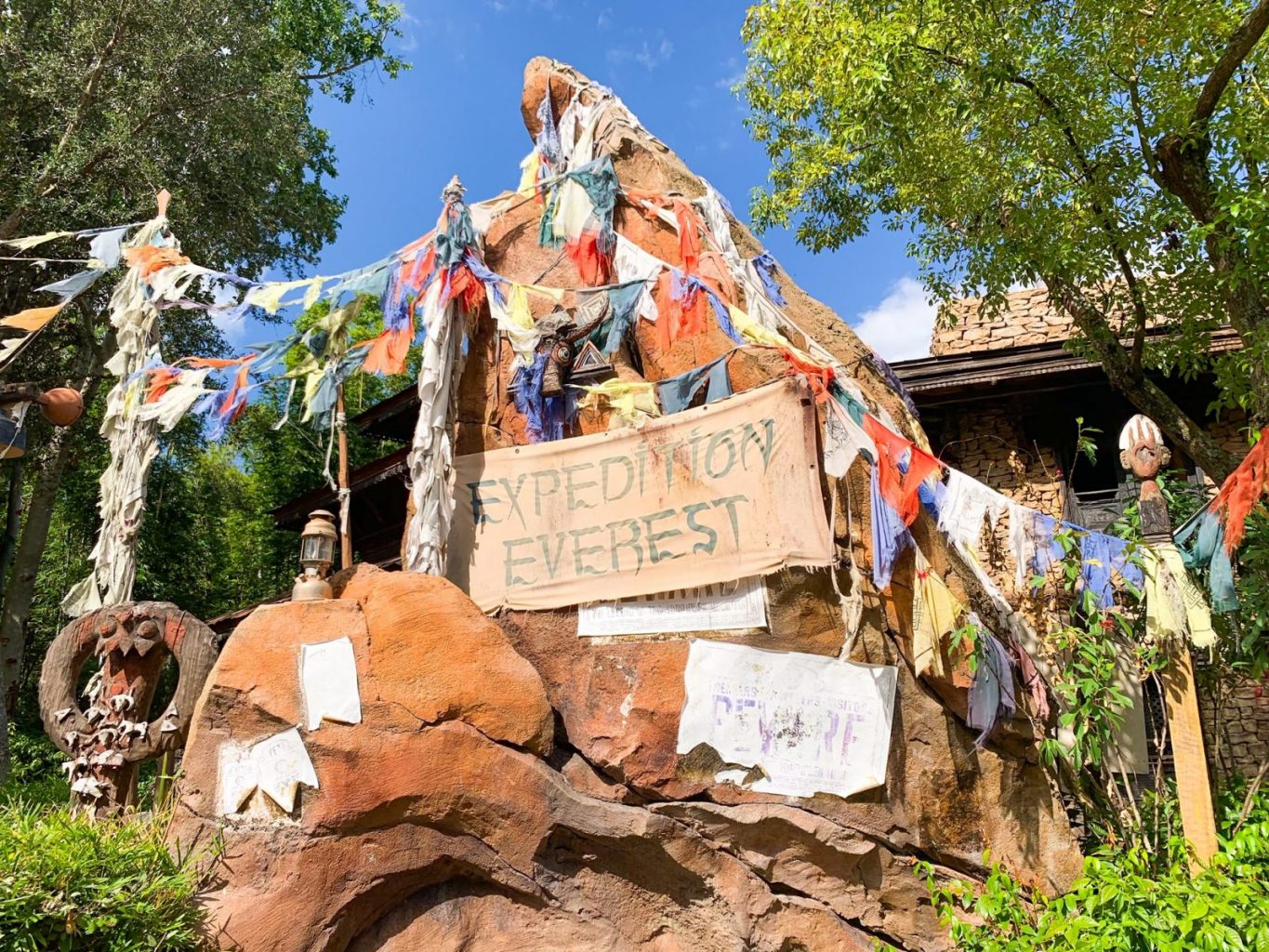 Magic Kingdom Rides With The Shortest Lines
The park with the most rides with the shortest lines is Magic Kingdom! Magic Kingdom has the most rides in general out of every Disney World park, so there is more space and rides for people to occupy. Even with so many ride options, certain Magic Kingdom ride lines can get really long! These are the rides with the shortest wait times compared to the other rides in Magic Kingdom.

People Mover
The People Mover rarely has a wait, and if it does, it'll move very fast. The ride is in constant motion, so you don't have to wait for it to stop while people get on or off. So even if you do see a line of people waiting for this ride, you can still ride it without a long wait! It'll take you on a relaxing and slow moving journey around Tomorrowland. The line will move so fast, and you'll be on the ride before you can say "Paging Mr. Morrow, Mr. Tom Morrow"!
Carousel Of Progress
Carousel of Progress is a ride and a show all in one! Okay it's mostly a show, but it's a show where the audience moves with it! This ride/show rarely has a wait because they are constantly loading guests into the theater. The show has 6 different scenes that take you through the years of progress we have accomplished.
Instead of watching the whole show in one spot, the audience rotates around to the different scenes. This is why they can load more guests at a faster rate. As soon as the first group moves to the next scene, they can welcome the next group for the intro!
Not only is the wait for this show super short, it's also a piece of Disney history! It is the oldest attraction at Disney World to be worked on by Walt Disney. It was created by Walt Disney for the World's Fair until it moved to Disneyland and then eventually Disney World. If you're a fan of Disney history, you can't miss this attraction!
Prince Charming Regal Carousel
A simple yet fun ride that most people overlook is Prince Charming Regal Carousel. This ride is located directly behind the castle in Fantasyland. Everyone is so busy rushing to the other popular rides in Fantasyland that they forget to enjoy this classic. I don't think I've ever waited more than 10 minutes for this ride. If you decide to ride the carousel, look for Cinderella's horse! It's the only one with a gold ribbon on its tail.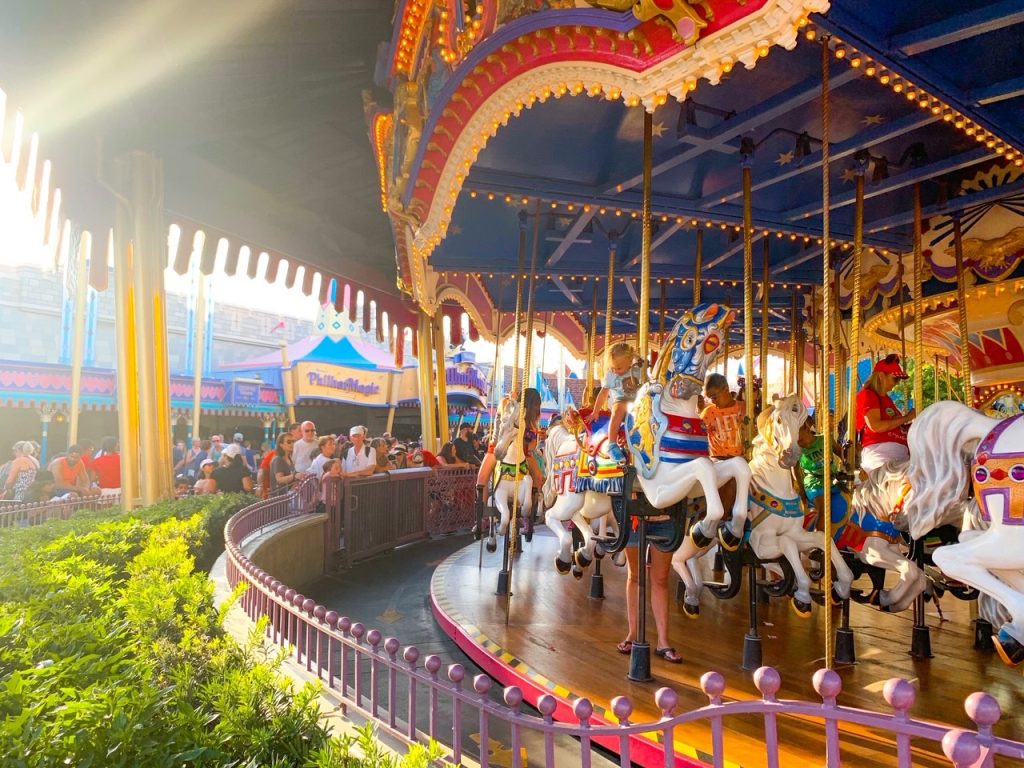 The Many Adventures of Winnie the Pooh
The line for the Many Adventures of Winnie the Pooh can have a wait to it sometimes, but it is still relatively short compared to the other popular rides in Magic Kingdom. It's right across from the Seven Drawfs Mine Train, which always has an extremely long wait! Ride this ride during the non peak times or in the late afternoon while all the kids are gone to take a nap. I have definitely walked right through this queue before with no wait, so you should be able to as well!
Tom Sawyer Island Boat
Even though this isn't technically a ride, we're still going to count it because it really never has a wait! Many people don't know that you can take a raft to the island in the middle of Frontierland. Here you'll be able to explore dark mines, cross barrel bridges, and experience a fort! This is a great place to take your kids when they just need to expel some energy. But make sure not to separate from them! The island can get confusing and it's easy to get lost.
Mad Tea Party
Have you really been to Fantasyland if you haven't ridden the infamous teacups?! Well you're in luck! The line for this ride is so short, you'll be spinning in a cup in no time! You can choose to spin or not spin your cup, but the ride is still fun either way. However, I don't recommend riding this ride multiple times in a row, unless that's your 'cup of tea'!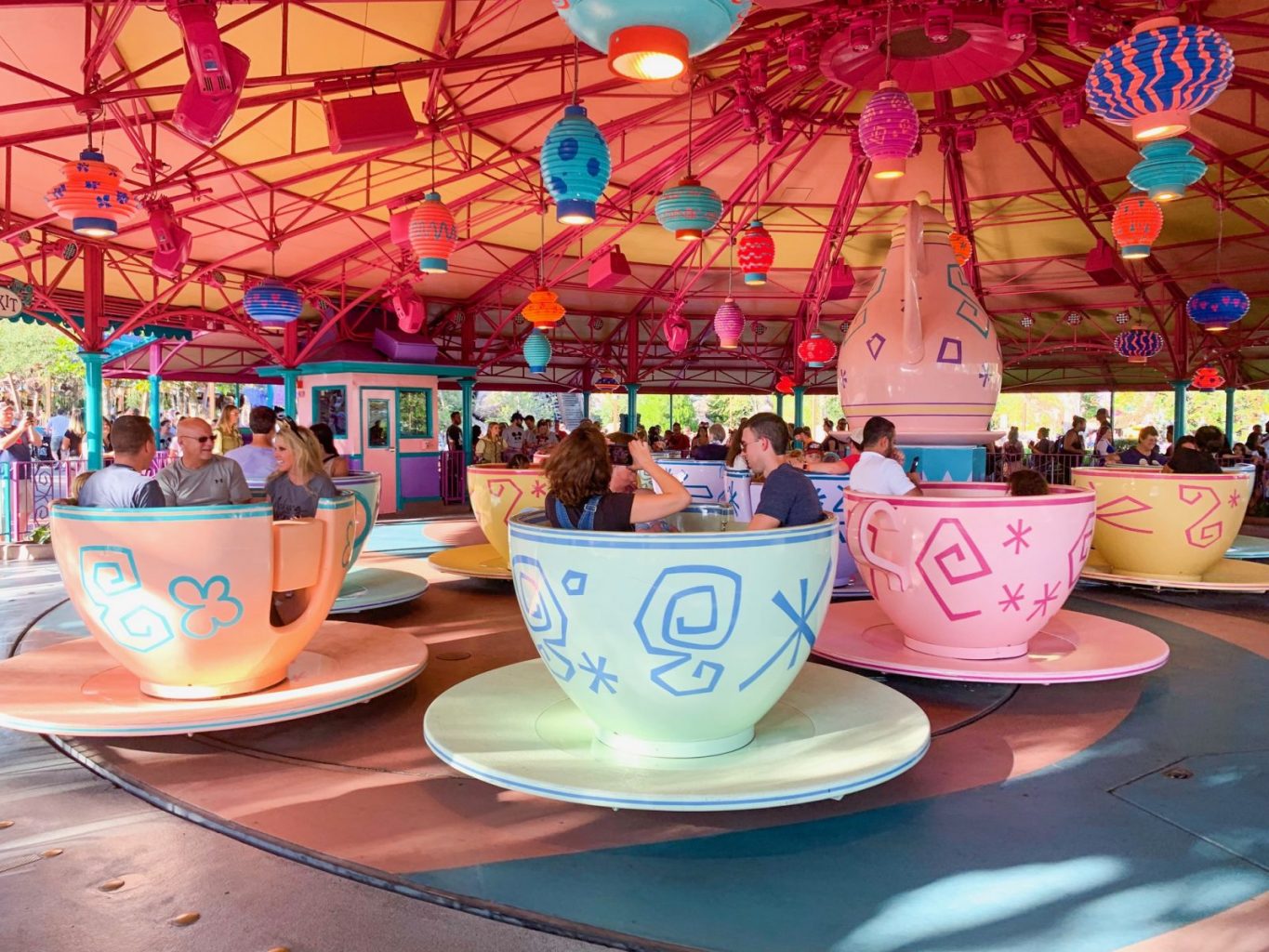 Dumbo the Flying Elephant
Let's stick to the spinning in circles theme and head over to Dumbo! This ride is located in Storybook Circus right behind Fantasyland. The wait for this is rarely long because the ride is over so quickly, and there are two sides! This is an aerial carousel that lets you control how high or low you fly. It's definitely a classic!
The Magic Carpets of Aladdin
This ride is the exact same thing as Dumbo, but it's themed to Aladdin and it's located in Adventureland. It has two rows per flying carpet, so more people can fit in one carpet than they can on Dumbo (which is for two people). Again, this ride lets you control how high or low you fly your carpet. So if for some reason Dumbo has a longer line, head over to the Magic Carpets of Aladdin for the same experience.
Astro Orbiter
I don't know whose idea it was to put three aerial carousel rides in Magic Kingdom, but I'm not complaining about it! This is my favorite out of the three because it takes you even higher than the others. Of course, you wouldn't like this one compared to the others if you're afraid of heights!
Astro Orbiter is located in Tomorrowland. To ride it, you have to take an elevator to the roof of the Lunching Pad. Here you will get in your very own rocket, and you again can control how high or low it goes. I love this ride because it gives you a great view of Tomorrowland and the Castle. The wait for this ride might be a tad longer than Dumbo or Magic Carpets of Aladdin, but that's just because you have to wait to take an elevator before you can get on the ride.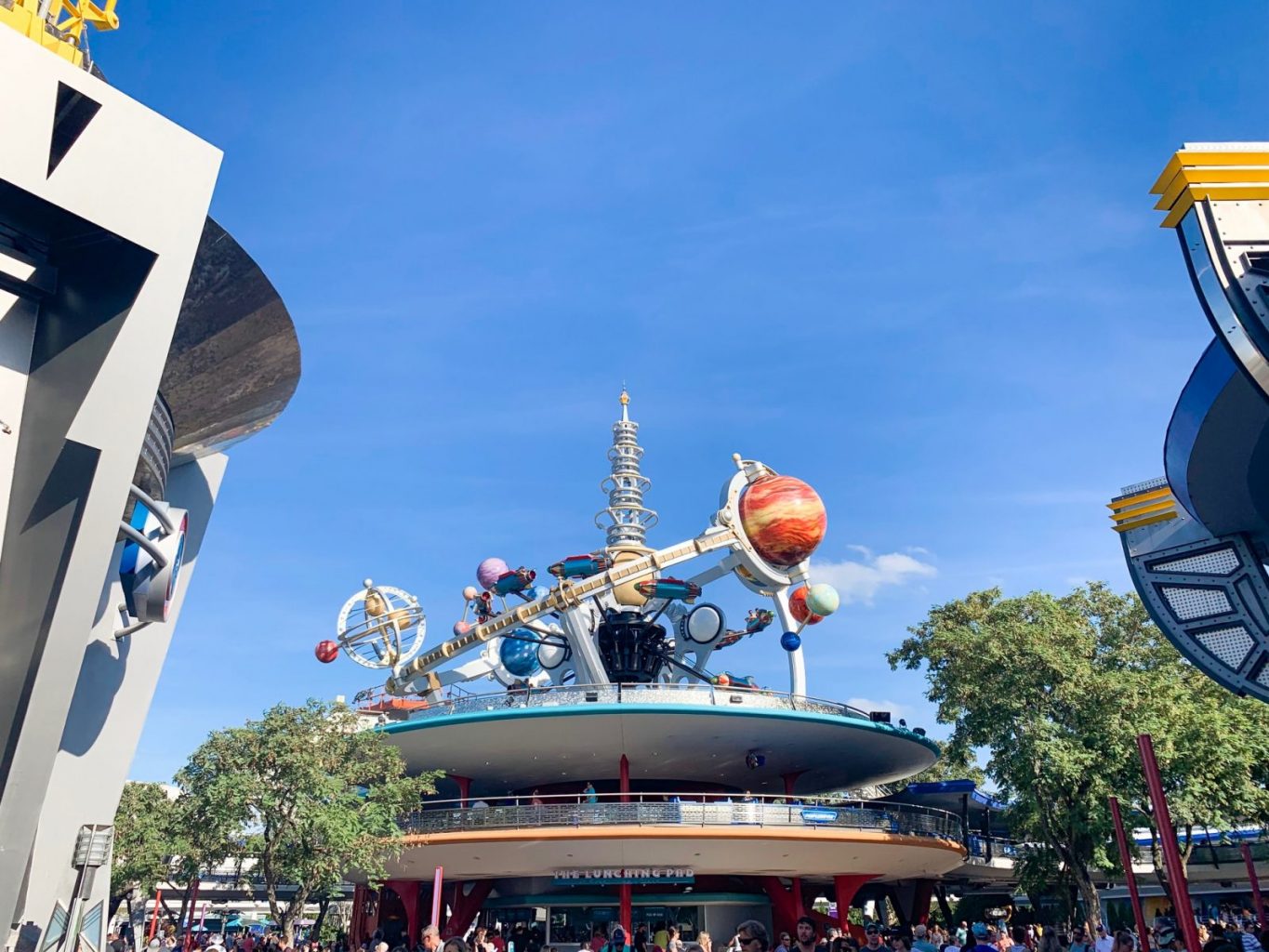 Liberty Square Riverboat
Need a nice, relaxing ride in the middle of all the excitement of Disney? Hop on the Liberty Square Riverboat! This boat takes you on a smooth ride around Tom Sawyer Island on the Rivers of America. It's also a pretty scenic ride!
Make sure to get there just before the boat is docking. This will make sure you are waiting the least amount of time for the boat. There's only one boat so if you get in line right after the boat has left the dock, you will be waiting about 20 minutes for it to come back around.
This is one of the more underrated rides at Disney with short lines and perfect for relaxing on a hot day!
Journey of the Little Mermaid
Journey of the Little Mermaid is another constant moving ride located in the back of Fantasyland. This ride has a surprisingly long queue line in terms of length, but it really never has a wait. When there's no wait the wait time sign says 5 minutes because that's how long it feels like you're walking in the line for! Even if there has been a line, it's very short and it moves quickly.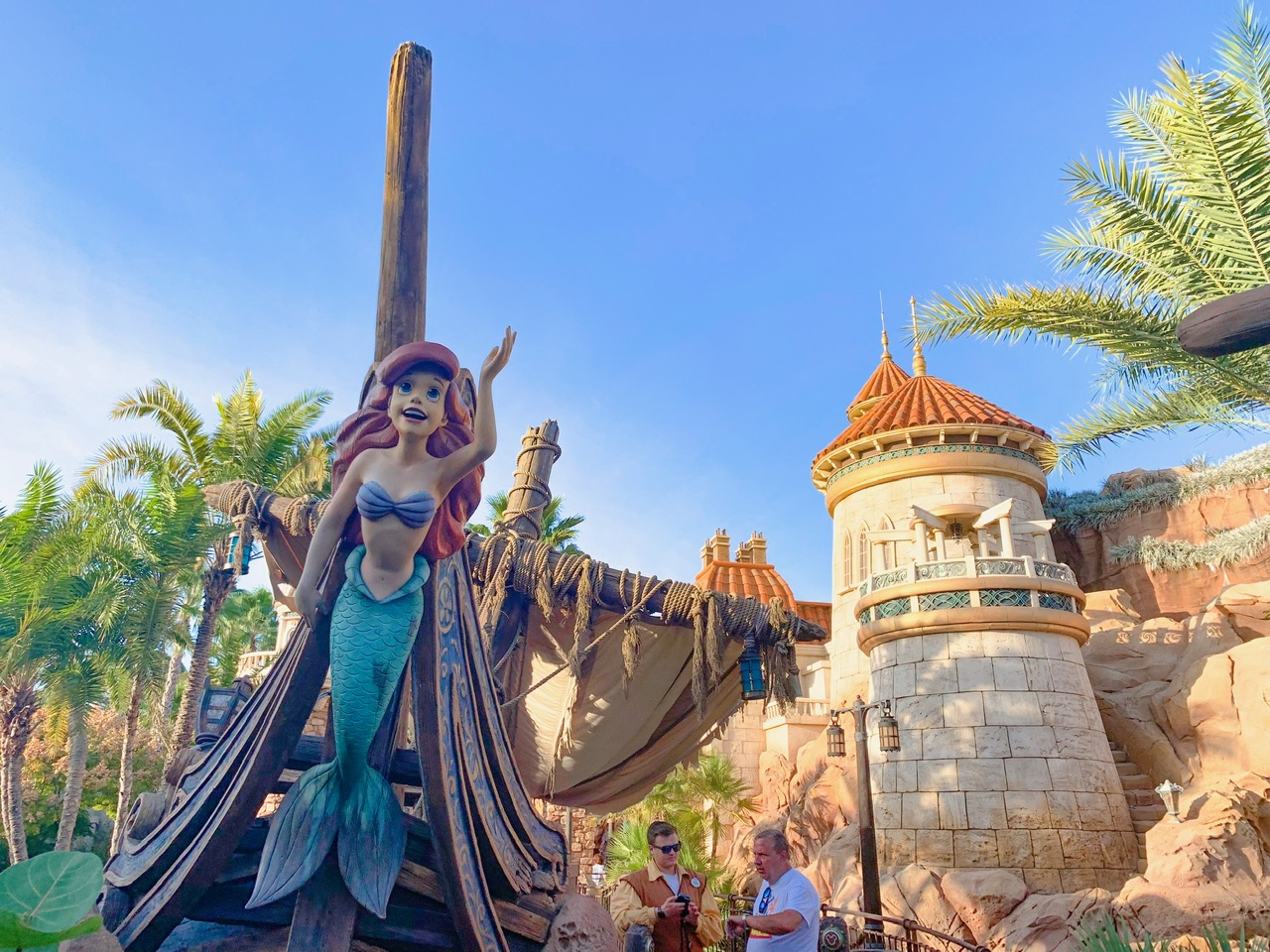 Epcot Rides With The Shortest Lines
There are only 3 rides at Epcot that have routinely long lines. Those rides are Soarin', Test Track, and Frozen Ever After. That means everything else is not normally too bad when it comes to waiting in line. One of the best parts about Epcot is that it almost always has some sort of festival going on. People are more focused on trying different foods from around the world in the festival rather than riding all of the rides. This way there is more time for you to ride those rides!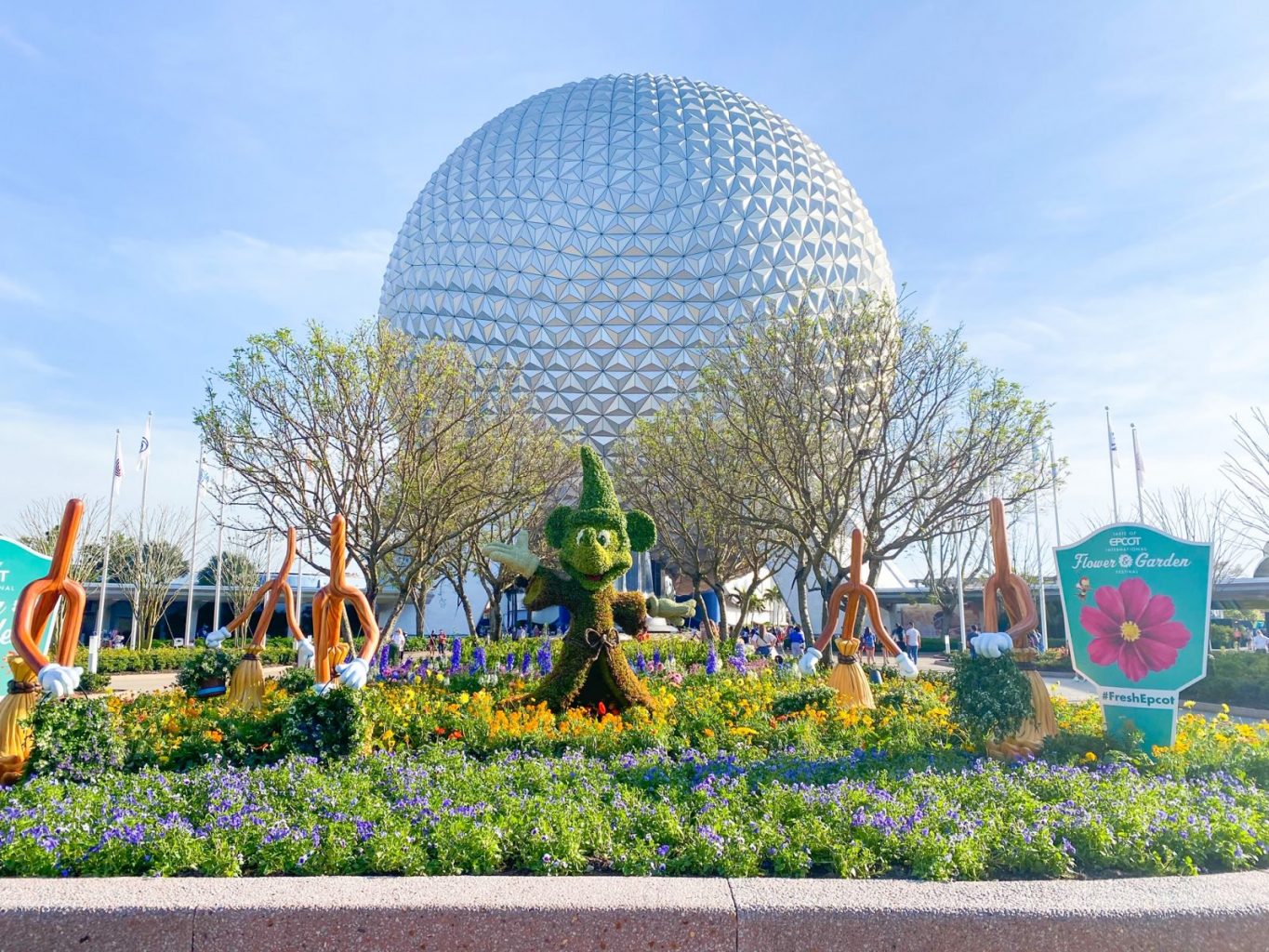 Journey into Imagination with Figment
Journey into Imagination with Figment is located right by the Land pavilion (where Soarin' is located). So most people are in the pavilion waiting for Soarin' instead of riding Figment. There's your opportunity to ride this Disney World ride without a long wait! Journey into the land of imagination with this fun, purple dragon!
The Seas with Nemo & Friends
This ride has a surprisingly long queue line, but I've never actually waited in line for it. Most of the "wait time" is all the walking you have to do through the queue. The Seas with Nemo & Friends ride is just like the Journey of the Little Mermaid ride in Magic Kingdom. It's a constant moving ride where you get into a clam shell and follow Nemo on his journey. You exit into the Seas with Nemo and Friends pavilion where there are tons of things to explore and fish to see!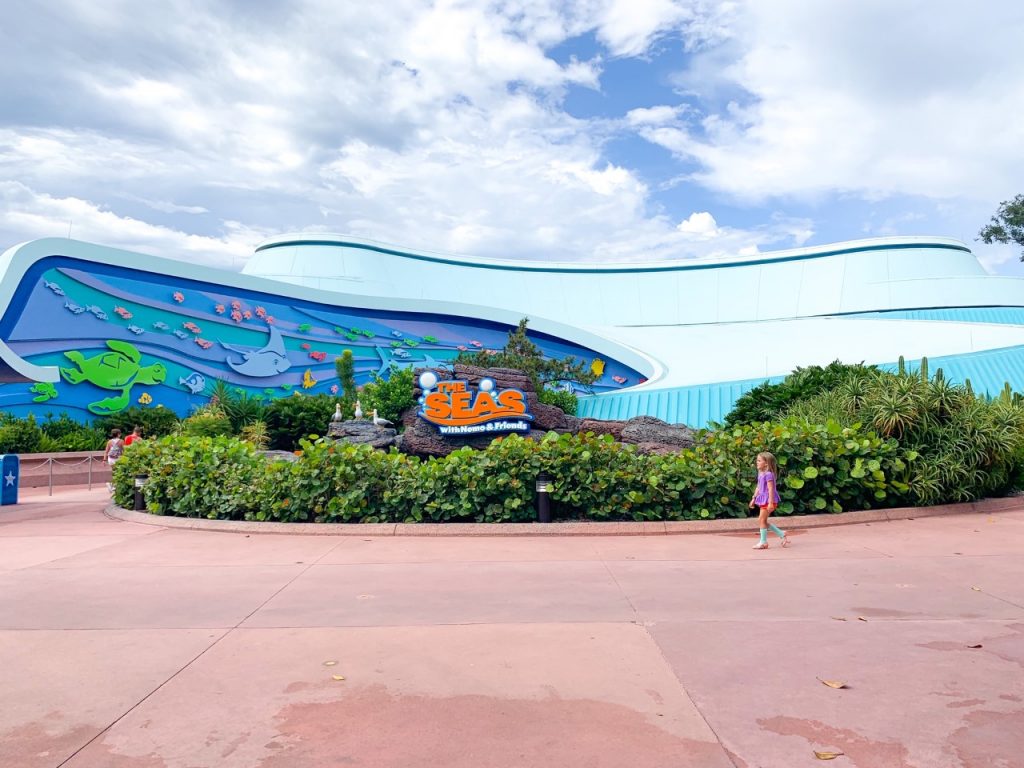 Gran Fiesta Tour
Even if there is a line for this ride, it's never long! Gran Fiesta Tour boat ride is located in the Mexican pavilion inside the pyramid. The queue line itself is very short, so even if it fills up, the wait isn't that long. Not many people know this ride is hiding in there, so you never really have to wait!
Living With The Land
This is honestly one of my favorite rides in Epcot, and thankfully it really never has a wait! Living with the Land is a relaxing boat ride through different ecosystems and eventually a giant greenhouse. It's very educational, and it's fun to look at all the fresh fruits, vegetables, and plants Disney is growing right on property!
It is truly one of the best rides at Disney with short lines and a total Disney Trippers favorite!!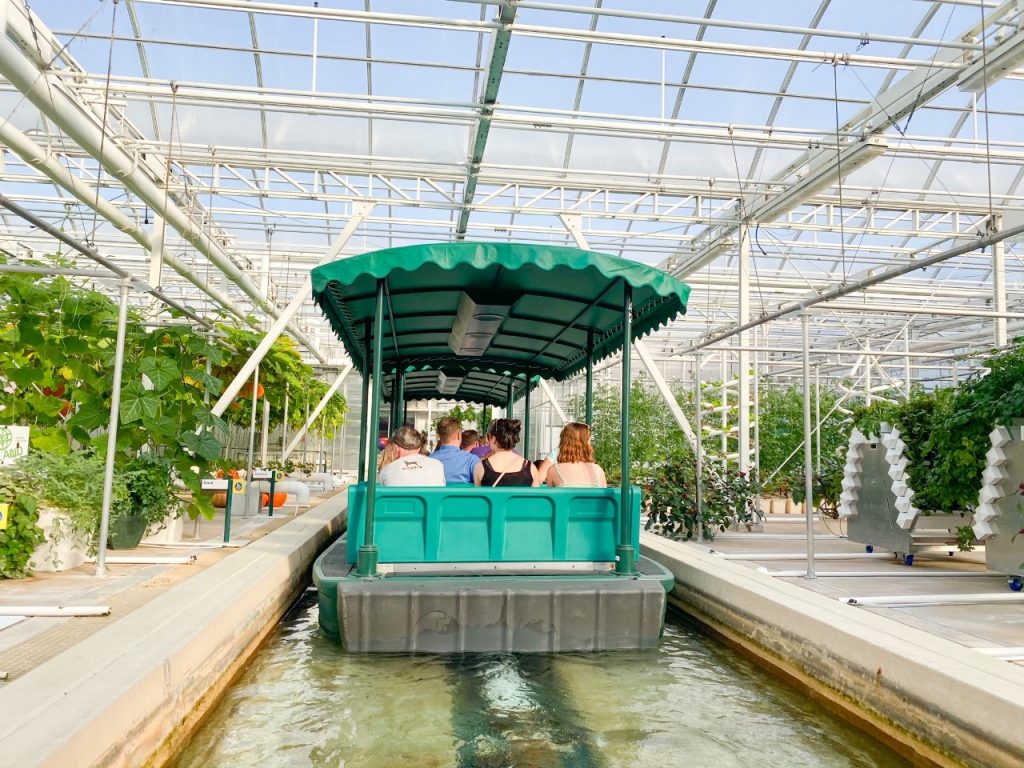 Mission Space
There are two ride versions of Mission Space. The Orange and the Green side. I've noticed that the Green side is usually shorter than the Orange, but they are still both fairly short lines compared to other rides. I personally prefer the Green side because the vehicle doesn't spin. The Orange side has the vehicle spin you to feel like you are really going into space. If you get nauseous easily, I definitely don't recommend the Orange side!
Spaceship Earth
Spaceship Earth is another constant moving ride, making the line go much quicker. I think the most I've ever waited for this ride is 15 minutes. It's located in the Epcot ball right at the front of the park. Most people run right by it while trying to get to Test Track, Soarin', or Frozen Ever After! This ride is also very relaxing and educational. It's super interesting to see where technology and innovation have taken us!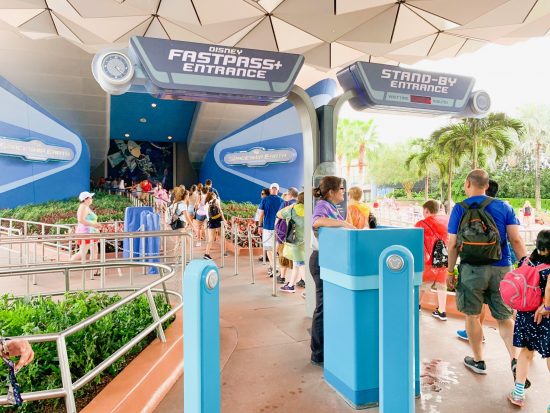 Hollywood Studios Rides With The Shortest Lines
I'm going to be honest with you, it was really hard to find rides with short waits at Hollywood Studios! This park quickly became the most popular park to visit with the opening of Galaxy's Edge and Toy Story Land. There are so many great new rides, but unfortunately these new rides have long waits. We were able to think of a couple of rides and shows at Hollywood Studios that have relatively short waits compared to the other rides there.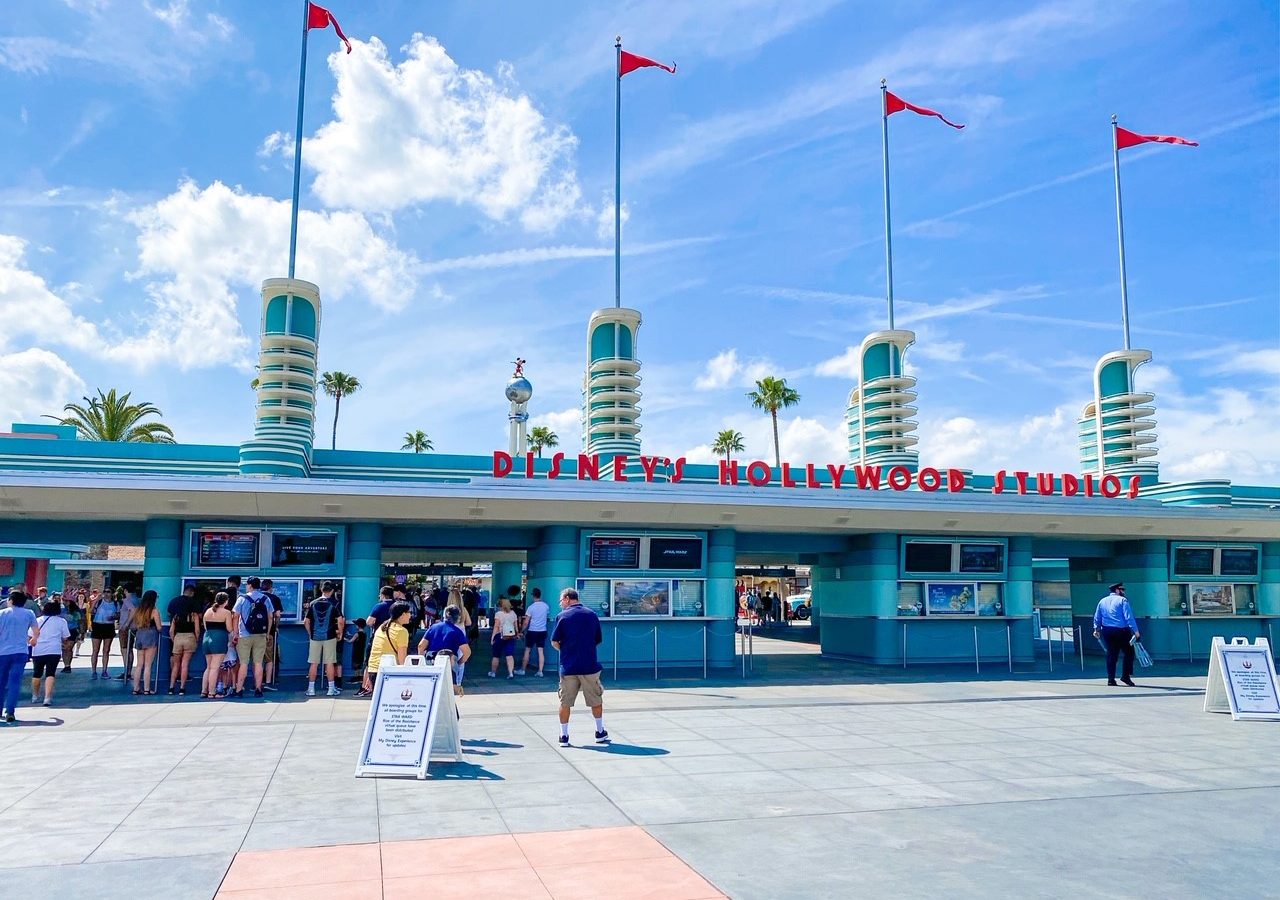 Star Tours
Star Tours used to be a really popular attraction in the past. Now it seems like old news compared to the new rides in Galaxy's Edge.
Don't let that fool you into thinking this isn't a great ride though! This ride is still a lot of fun, and it lets you experience Star Wars outside of Galaxy's Edge. I'd say the average wait for this ride is 15 to 30 minutes depending on when you visit. Compared to the other popular rides though, its a breeze and one of the best rides at Disney with short lines!
Alien Swirling Saucers
Alien Swirling Saucers located in Toy Story Land can get a little crazy if you visit during the rush of everyone going to Toy Story Land. However, later in the day when everyone has already ridden this ride, there really is never a wait. I've never had to wait for this ride because I go during the moments it's not busy around early evening. The ride itself is also super short, so you are able to get on pretty quickly! However the other new ride in Toy Story Land, Slinky Dog Dash, seems to always have a wait!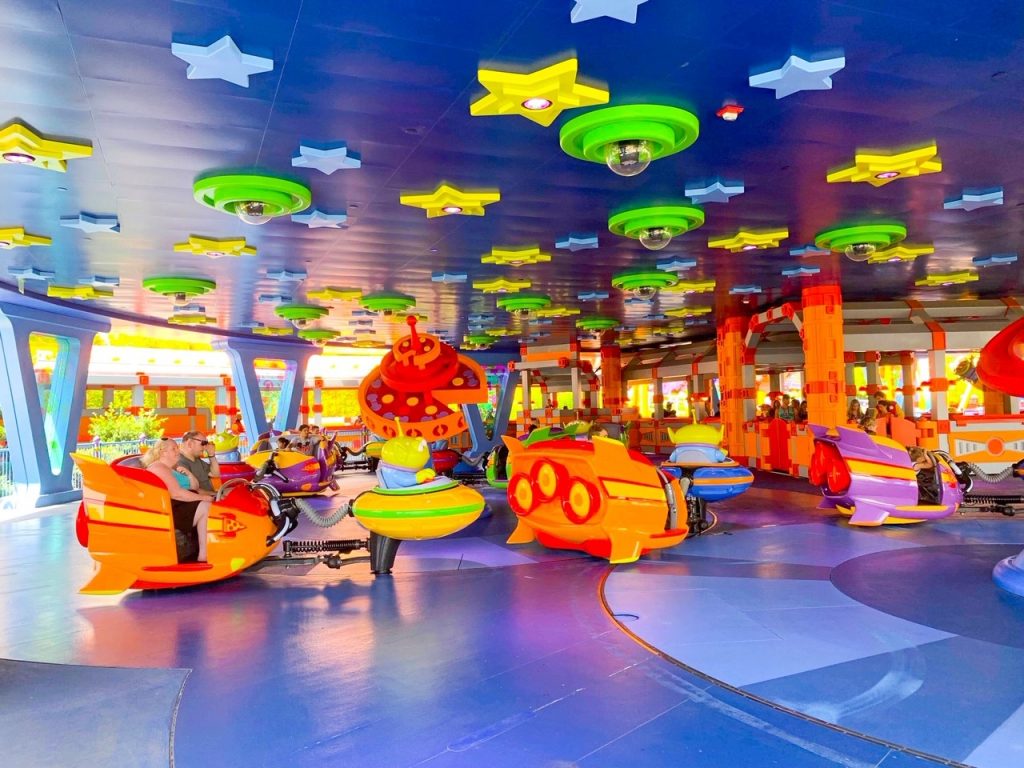 Lightning McQueen's Racing Academy
I know this is technically a show, but most people don't even know it exists so there's never a wait! Lightning McQueen's Racing Academy is located right behind Rock 'n' Roller Coaster. You wouldn't even know it was there unless you've already heard of it or you stumbled upon it after riding Rock 'n' Roller Coaster (that's actually how I found it!). The animatronic for Lightning McQueen is really well done, so you should definitely go try this out once just to see him!
Muppet Vision 3D
This is also another show, but it's a classic! How could we not mention it?! Muppet Vision 3D is located outside the entrance to Galaxy's Edge across from Baseline Tap House. It's a 3D show with the muppets. What more could you ask for?! Everyone passes by it on their way to Galaxy's Edge, so it doesn't really get too long of a line. It's a great way to sit down and relax out of the heat from the sun for a while.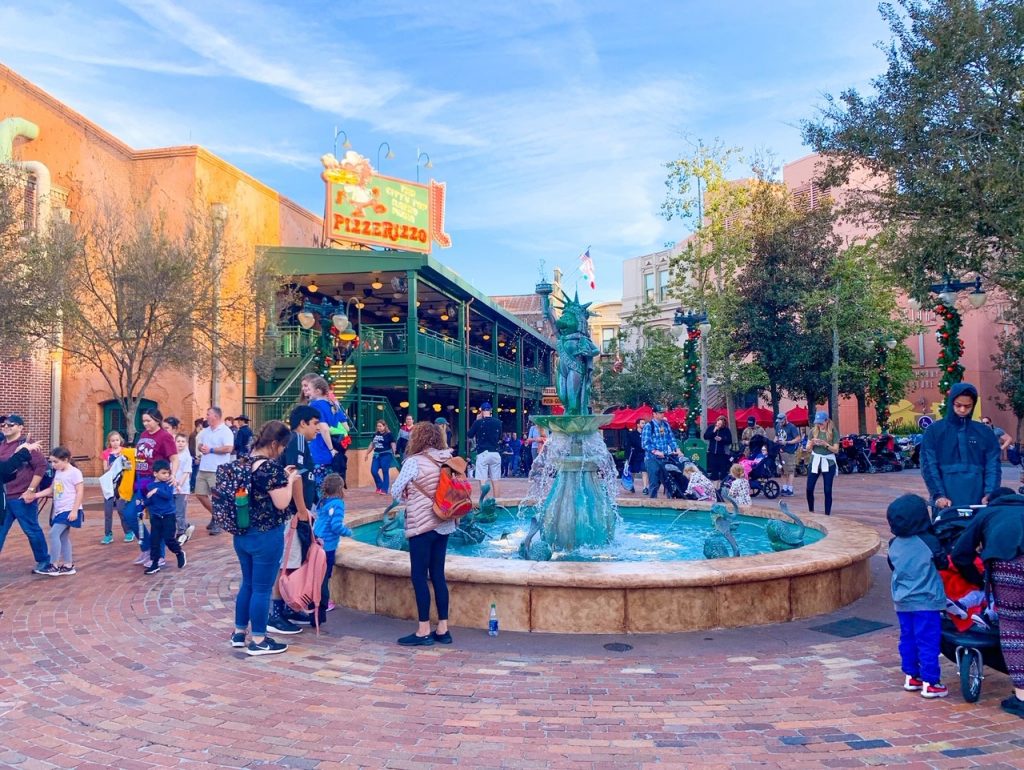 Animal Kingdom Rides With The Shortest Lines
Animal Kingdom has a few rides with short wait times. If you're trying to avoid long waits, definitely avoid Pandora (although it is really cool to see)! There are also some really cool trails to explore where you can see live animals. This would be a great way to avoid lines, but here's our list of the best rides at Animal Kingdom with short lines.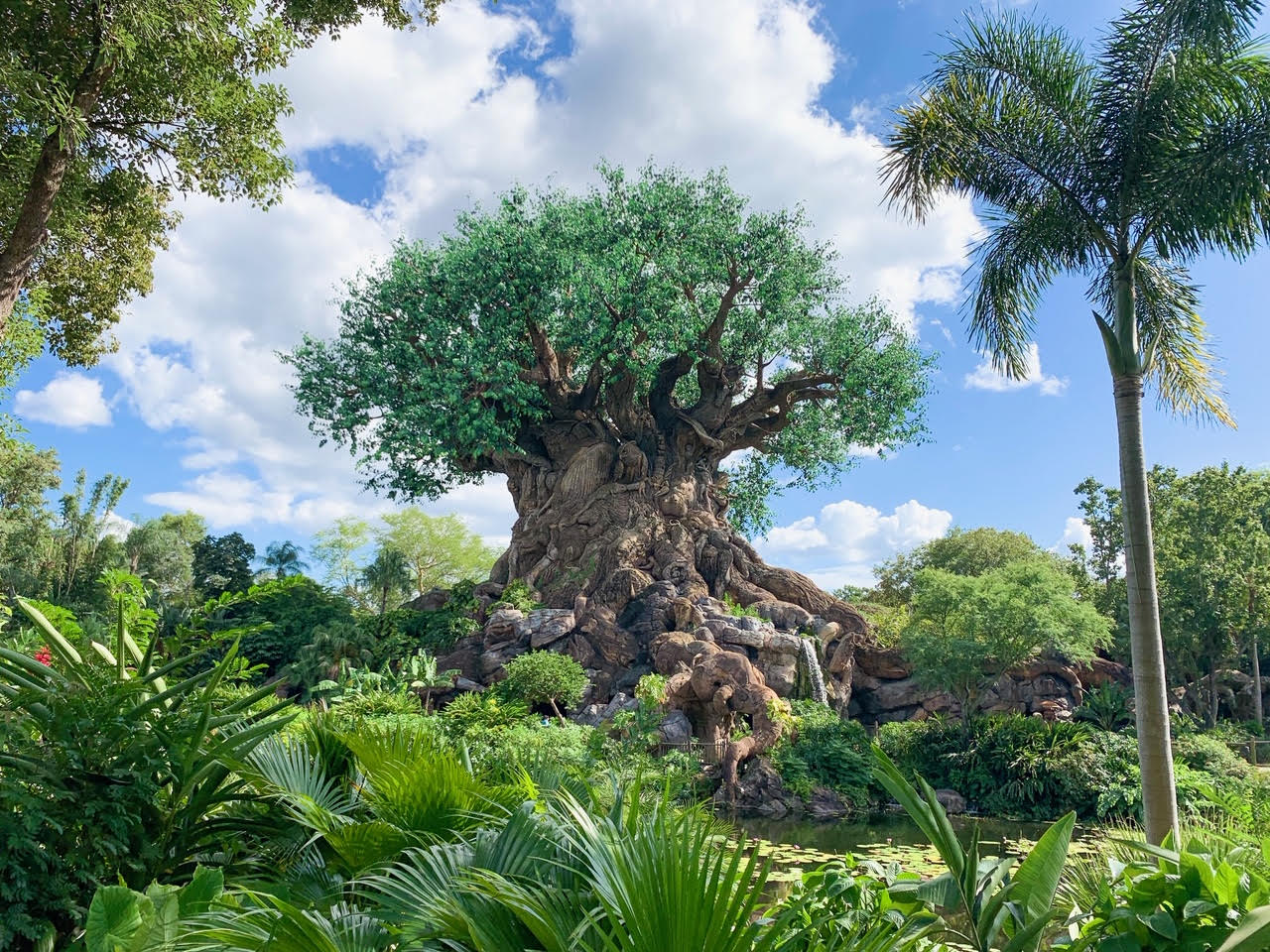 TriceraTop Spin
TriceraTop Spin is the Dinoland equivalent to Dumbo in Magic Kingdom. It's exactly the same thing, but instead of flying in elephants you're flying in dinosaurs. I don't think I've ever seen a line for this ride over 5 minutes. It's a great way to keep your kids occupied while other people in your party are riding Dinosaur!
Kali River Rapids
The line for Kali River Rapids might get a little longer in the summer, but there are some great tips to ride this ride without waiting forever. If you're traveling in the summer, ride this ride either at the beginning or the end of the day. Most people ride it to cool off during the middle of the day because this is the hottest time. If you aren't at Disney when it's super hot, there's really no bad time to ride it. The line doesn't get long because most people don't want to get wet!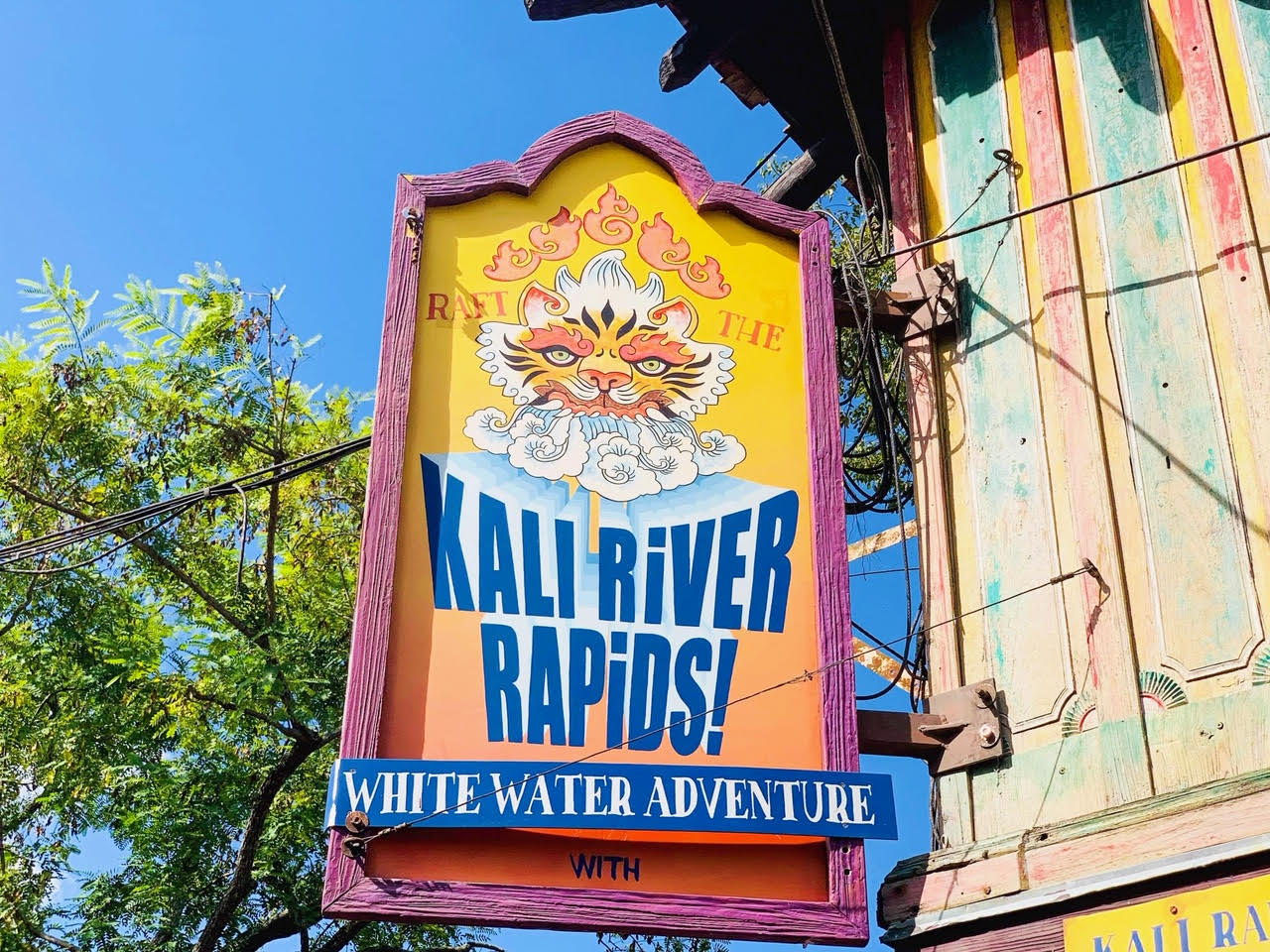 Wildlife Express Train
This is both a ride and an adventure! The Wildlife Express Train takes you to Rafiki's Planet Watch. Here, you can visit the Affection Section (a petting zoo) or Conservation Station to learn about Disney's conservation efforts. You can also occasionally watch veterinarians perform procedures on animals. There's a lot to explore here, and the line for the train is never long!
It's Tough to be a Bug
It's Tough to be a Bug is a 3-D show located in the Tree of Life. You learn what it's like to be a bug with the help of Flik and his friends! The wait for this show doesn't really get long. Most of the waiting is waiting for the previous show to end. If you have kids who are afraid of bugs (or if you are afraid of bugs), we definitely don't recommend this show!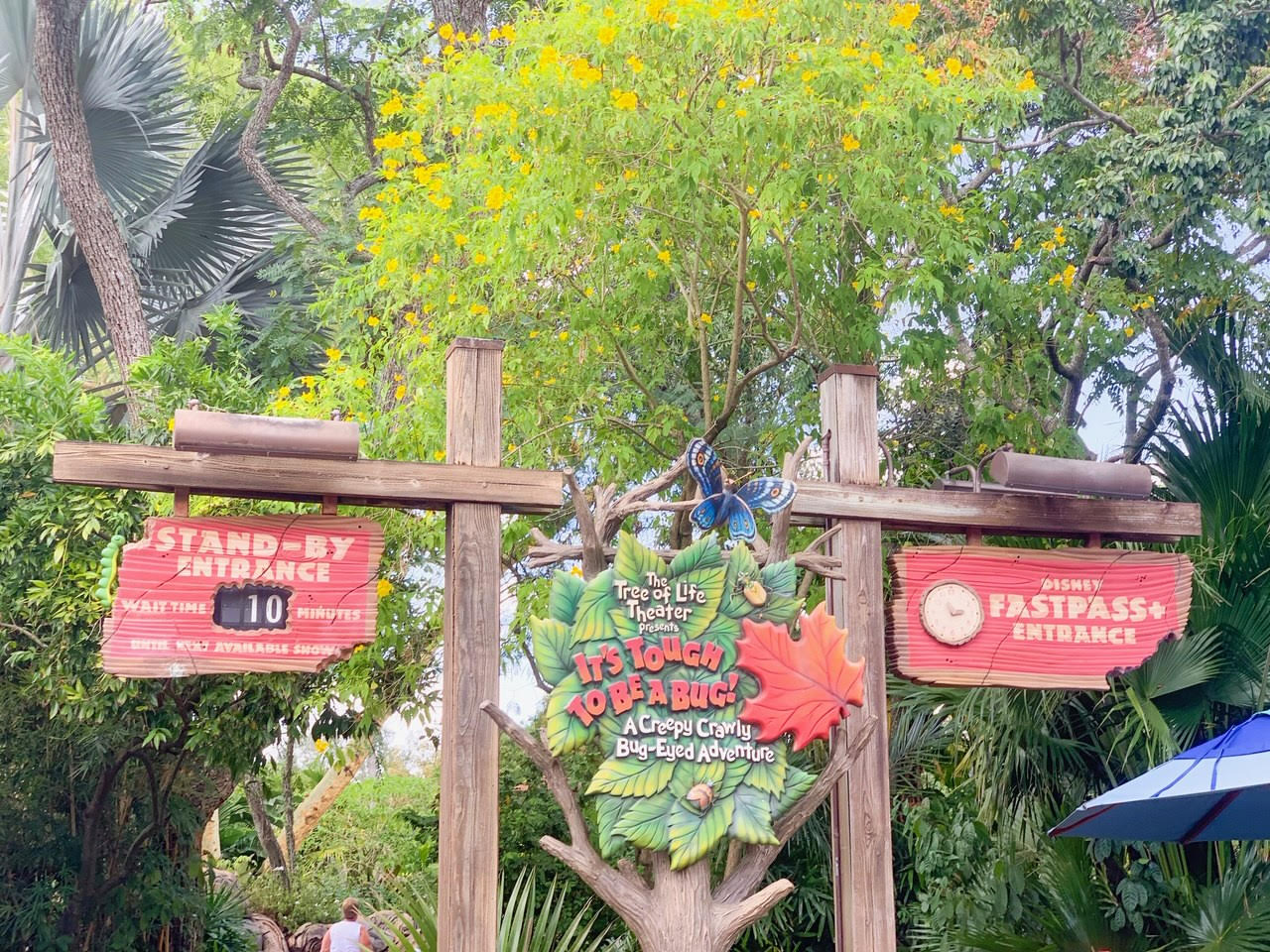 Roller Coasters At Disney With The Shortest Waits
If you noticed, we didn't mention any roller coasters in our above lists. It's hard to find a roller coaster at Disney that doesn't have a short wait! Even though the waits for these roller coasts might not be short compared to regular rides, these are the roller coasters we think have the shortest waits compared to other roller coasters at Disney!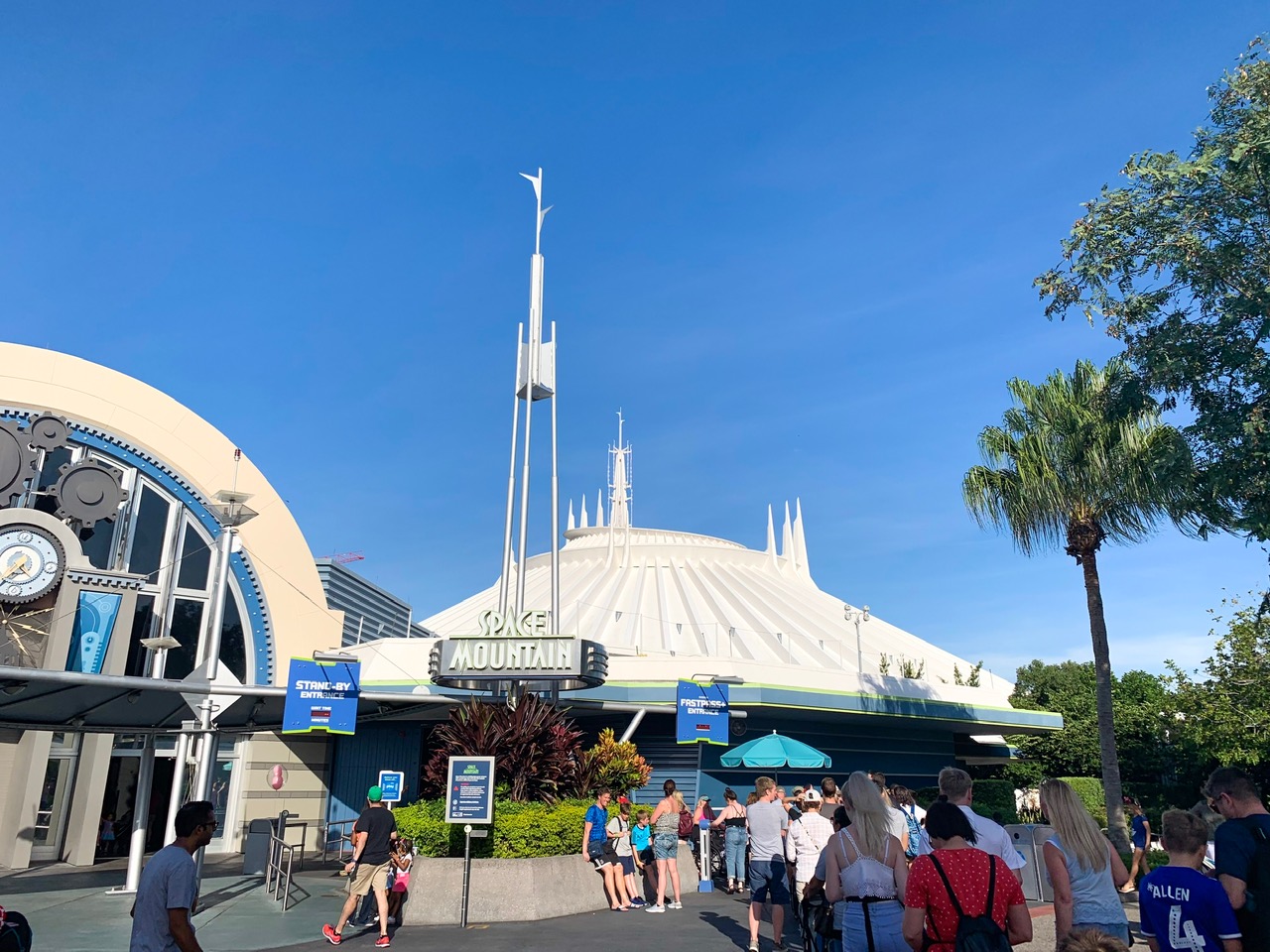 The Barnstormer
The Barnstormer in Storybook Circus is a junior roller coast, and it doesn't ever have a long wait. The queue line itself is also extremely short, so it moves by really quickly. This is a great roller coaster to introduce your kids to before they try the bigger coasters. It's also fun if you just need to ride something to pass the time! It's a good thing the wait time for this is short because the ride itself only lasts a minute long!
Space Mountain
You might be surprised to hear this, but compared to other roller coasters at Disney, Space Mountain has one of the shorter waits. The line can get pretty long at the peak of the day, but if you go at the right time, you could wait less than 30 minutes!
Most people head to Seven Drawfs Mine Train right when the park opens. This is a great opportunity to ride Space Mountain before people are done with the other coaster. The end of the night is also a good time to ride Space Mountain because this is when everyone is starting to head home. Plan your day wisely, and you won't have to wait for Space Mountain long!
Expedition Everest
Another roller coaster with a relatively short wait compared to other coasters is Expedition Everest. This ride has the same issue as Space Mountain. It can get pretty busy during the peak of the day, but if you go at the right time, you won't have to wait long.
Because Flight of Passage in Pandora is still fairly new at Animal Kingdom, most people head straight there to get in line. This is your chance to head to Expedition Everest and get on it before it gets busy. It's the same thing with the end of the night as well. Basically you won't have to wait long if you go at the right time!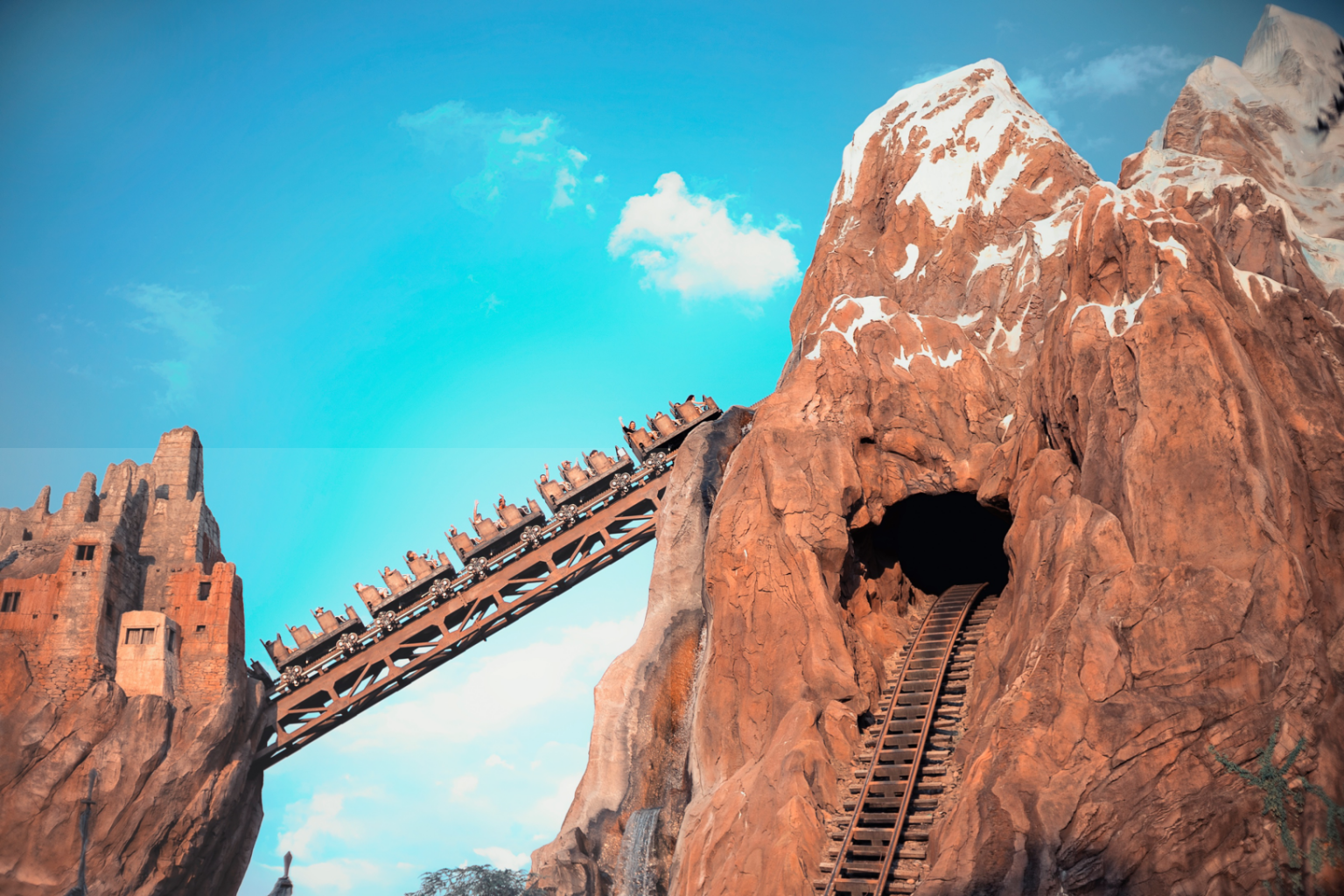 That's our list of the best rides at Disney with short lines! We hope this will help you plan out your day so you know which rides to ride based on wait times. Do you agree with our picks? Do you have any other rides you think deserve to be on this list? Let us know!