Planning to book a surprise Disney trip to gift to someone in your life? Then, keep reading! It's everyone's dream to be surprised with a trip to Walt Disney World. The only tricky part is, how will you tell the person the news? Will you give a countdown calendar to your significant other or tell your kids they're visiting relatives out of town?
Whoever you're surprising, we are sure to have a great way to make the Disney trip reveal magical for everyone involved.
15 Creative Ways To Reveal A Surprise Disney Trip
1. Countdown Calendars
Personally, we LOVE this idea because we have everything you need for this! A countdown calendar is a great way to let everyone know of your surprise Disney trip! On our Facebook page, you can find some of our free countdown calendars and print them out!
Feel free to hang it in plain sight or package it up like mail and give it to whoever you're giving your surprise Disney trip to. This is a great Disney trip reveal and doesn't take a lot of planning.
This is a great choice for those who don't have a lot of time or for older teens/adults who don't require a very extravagant approach, as younger kids may need a bigger surprise.
Join our Facebook group to access free printable Disney countdown calendars for your surprise Disney trip announcement.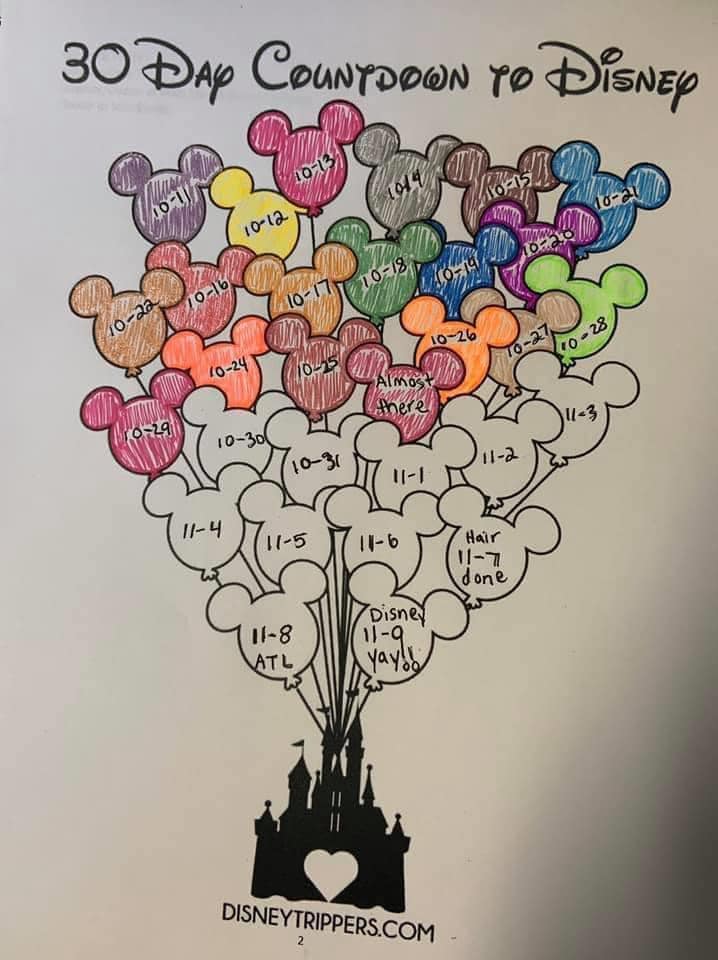 2. Disney surprise box
Have you considered giving a Disney surprise box for your Disney trip reveal? If you want to give a memorable trip to the person you're surprising, this is a great way to do so!
One of our favorite websites for sending a Disney surprise box, chock-full of goodies from the Disney parks, is Pixie Dust 2 U. From this site, you can choose a boy or girl box. Some boxes have contained the following items: Disney luggage tag, color pack, Minnie/Mickey drawstring bag, non-park lightweight ears, lanyards, and other fun Disney items!
Use the code "WELCOME2U" for 10% off your first order!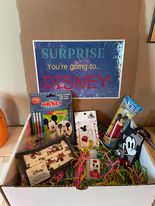 3. Disney Shirts Reveal
Another great way to pull off your Disney surprise trip is by revealing it with Disney shirts! Whether you are surprising your significant other, friend, or family member, this is another simple fun way to let them know what you have planned!
In order to do this, it's important to incorporate their favorite Disney character or movie to make it all that more sentimental for everyone involved. You can also save the shirts and wear them for your trip!
A popular design for Disney shirts is the family vacation ones which normally have the family name, month, and year.
Check out our Disney shirt post here, which is all-inclusive when it comes to the relationship with the person you're surprising.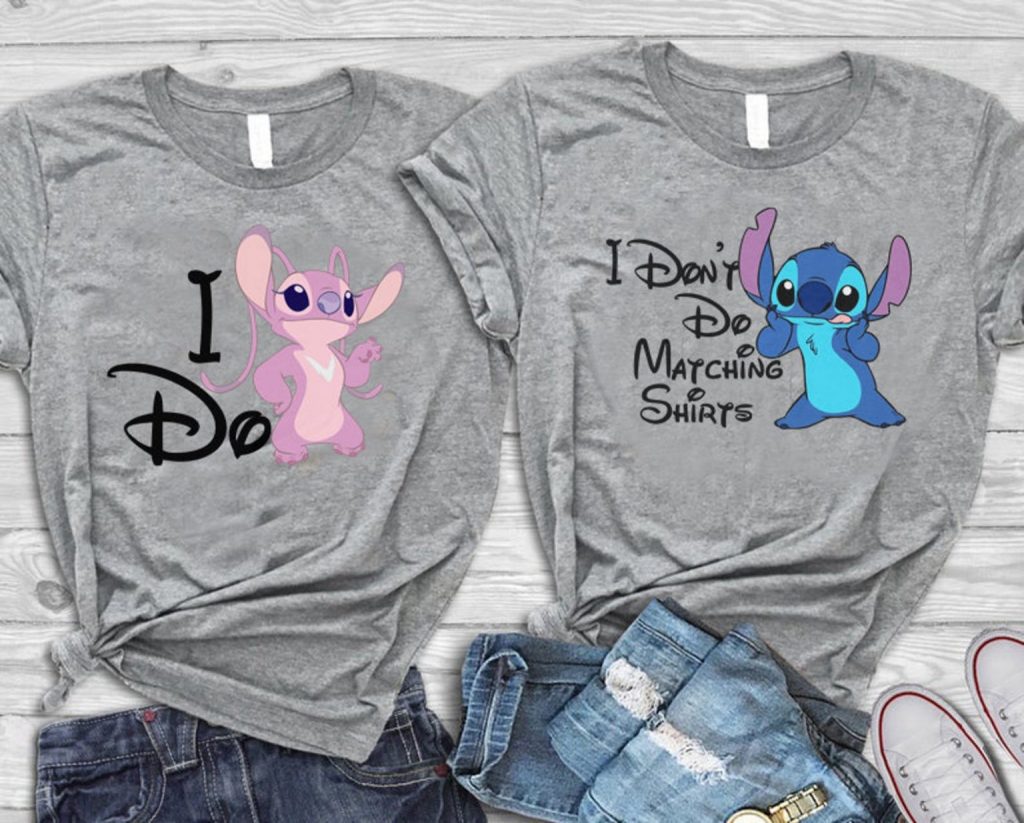 4. On the way to the airport
A great way to surprise kids with a Disney trip is to wait until the last minute to do so. This approach can be even more exciting since they have no idea the surprise Disney trip is coming.
As you approach the airport, ask them where they think you're going. Drop hints such as dressing them in Disney clothing or playing Disney music in the car.
Once you arrive at the airport, let them know what you've planned. Their reactions will be worth the wait!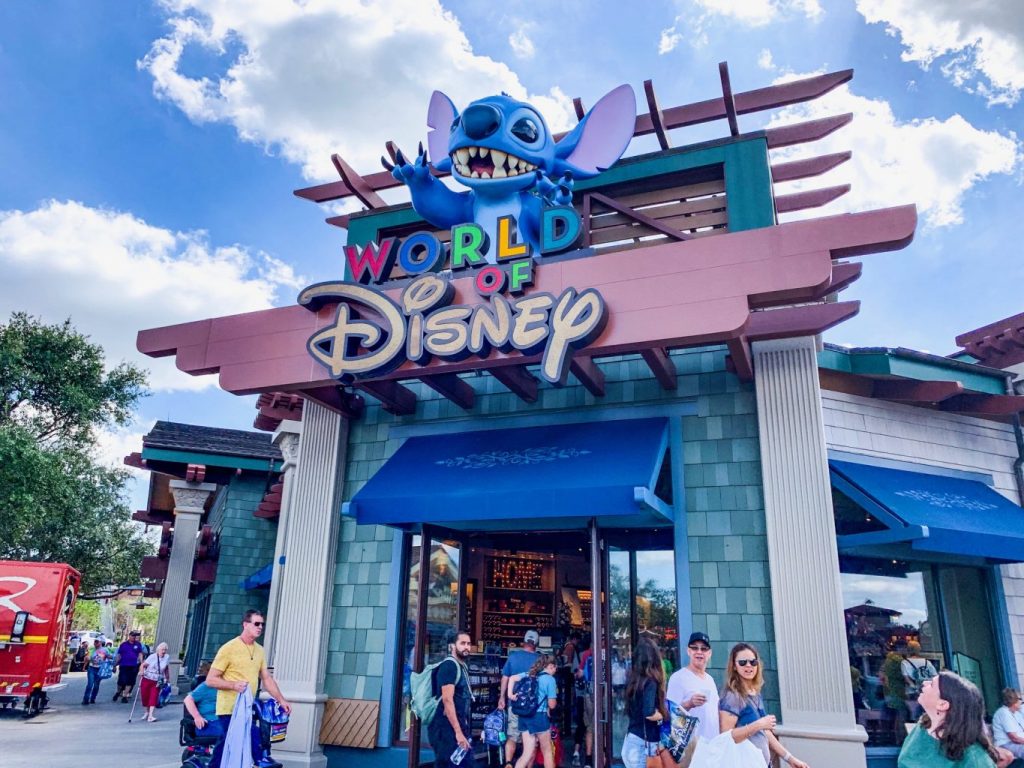 For the adventurous person in your life, a scavenger hunt is a great way to reveal a Disney trip! Start with a small note in the house and lead to the backyard, garage, etc. until you finally reveal a clue that reveals the surprise!
There are SO many of these scavenger hunts on Pinterest and the possibilities are endless with this approach. However you decide to set it up is your choice, but there are so many neat ways to really make the person wonder what you're up to! If you're wondering how to surprise kids with a Disney trip, this is the way!
Click here for this Disney scavenger hunt to buy on Etsy!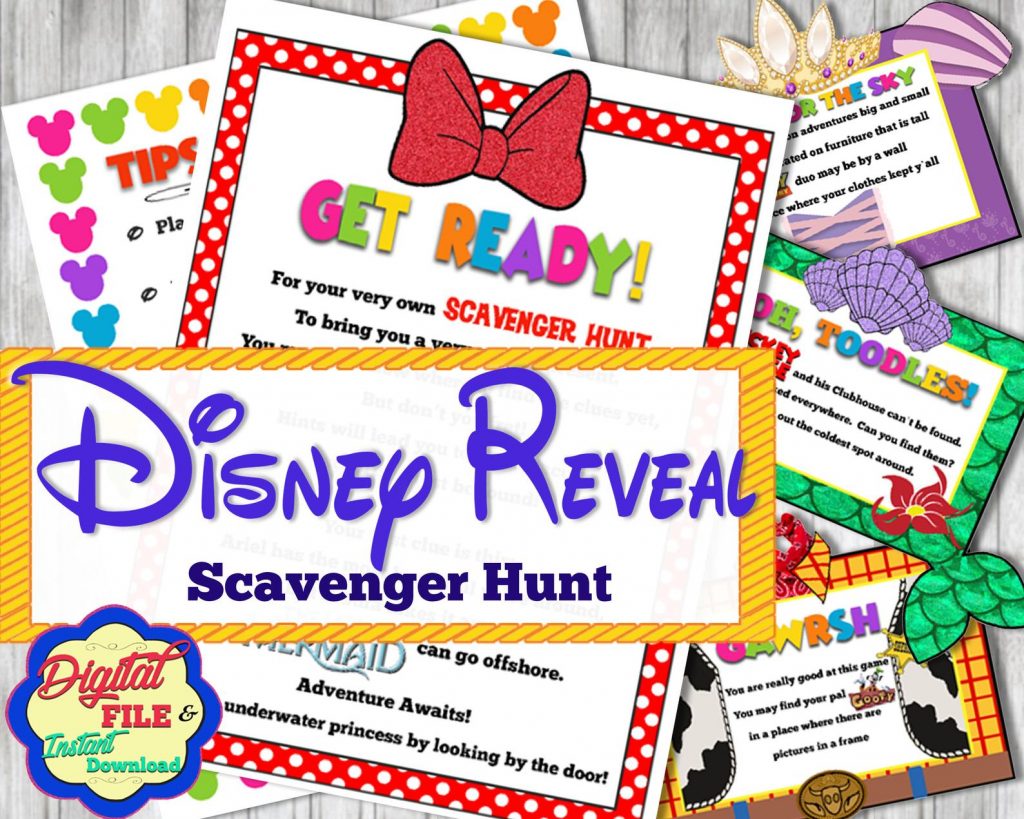 6. Going to Grandma's House
If you are able to commute to Disney World, telling your kids they're going to a relative's house is a great way to surprise them. This approach even allows you to pack clothes for them and not have questions asked when loading up the car.
This is best for small children, but older children may appreciate this one as well. It definitely depends on the child, though! Some may feel overwhelmed when planning for one thing and getting something completely different. Surely, once they get there, they will be in their element!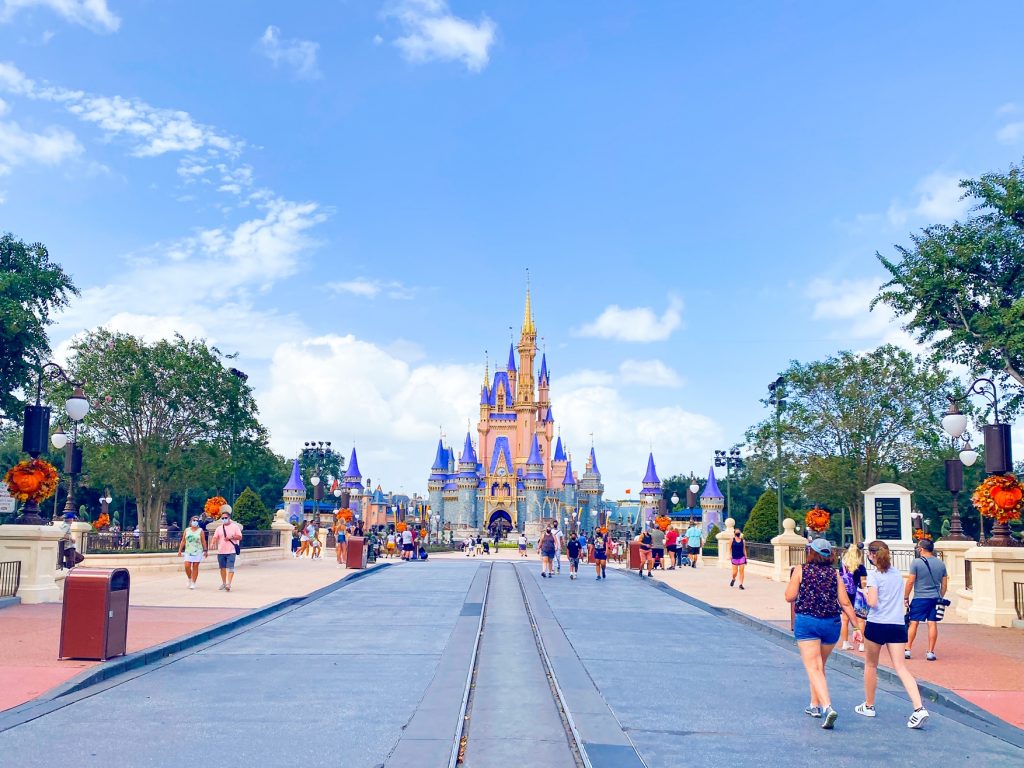 7. Suitcase filled with Disney items
This surprise is a great way to give the person you're surprising some extra gear for the trip and being extra thoughtful while doing so! I mean, really, who wouldn't love a suitcase or bag full of Disney items?
Some items to include are a pair of ears, character hand sanitizer, character masks, Disney keychains, autograph books, and anything else you can think of! Bonus points if the suitcase or travel bag is Disney-themed!
For more Disney items you could include here, try reading our article Disney items from Amazon!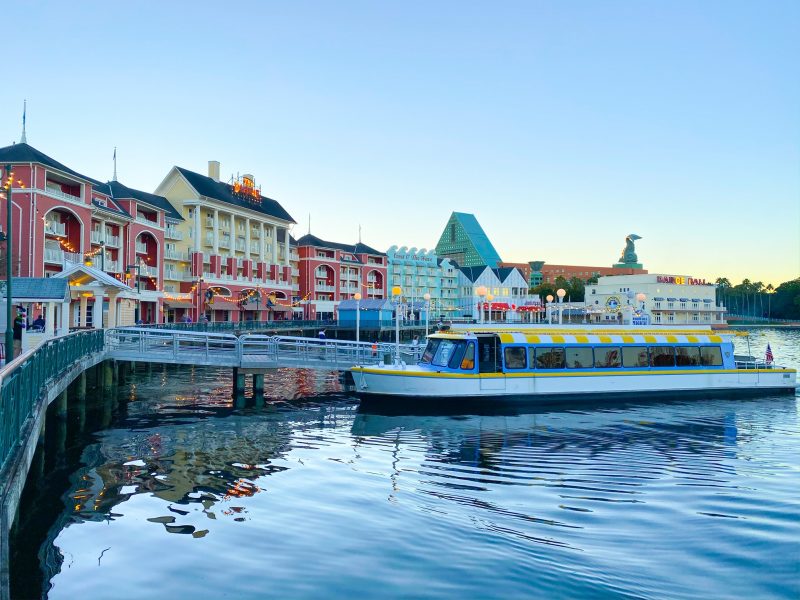 Similar to the gender reveal trend, this Disney surprise trip reveal involves a large box and Mickey-shaped balloons! Simply fill them up with helium (or air) and cut the box open to show your surprise!
If you decide to fill the balloons with air, you will just have to pull them out by hand. That is why this is ideal with helium balloons so they float to the top!
You can find cheap balloons at your local dollar tree! These include Mickey as well as other Disney character balloons! Read our Disney Dollar Tree post for more cheap finds!
Click here for Mickey balloons on Amazon!

This Disney surprise trip is foolproof and just requires some paper, a pen, and maybe some colored markers and stickers if you really want to seal the deal! Writing an invitation from Mickey is a great way to surprise someone with a Disney trip!
Since Mickey is the star of the show here, it's only right he sends the invitations out, to be honest. There are so many different options for what to say in this letter, but including one of Mickey's famous catchphrases like "oh boy!" Or "see you real soon," is sure to authenticate it.
Click here to shop for this trip reveal letter on Etsy!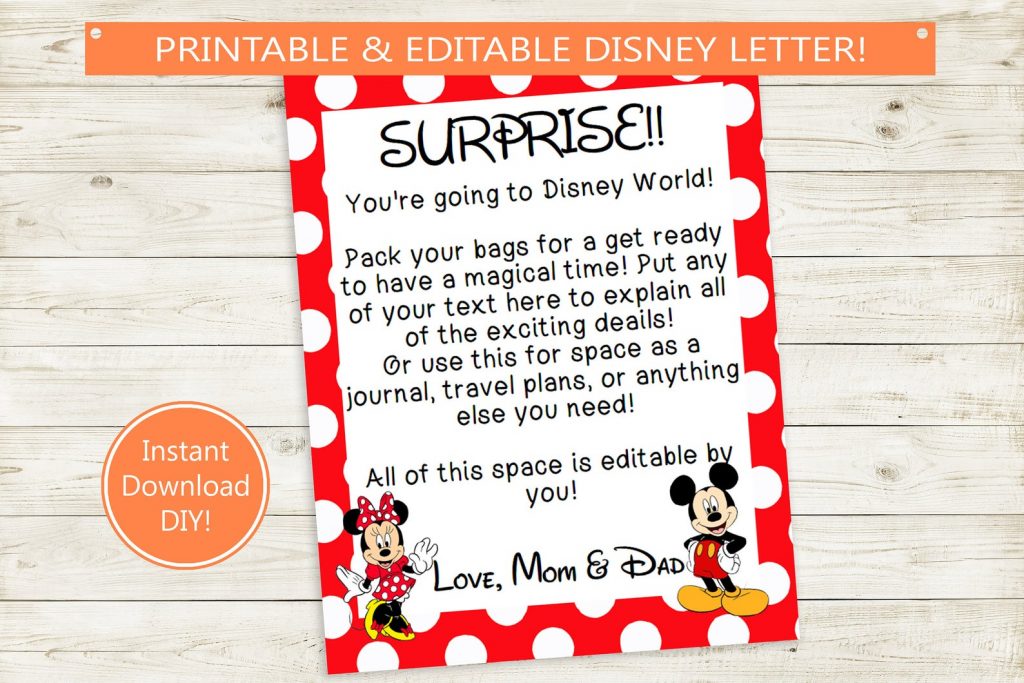 10. Disney-inspired breakfast
What better way to let someone know about a surprise trip to Disney than by bringing a little bit of Disney to them? Especially when it comes in the form of food!
Make some Mickey waffles or Gaston's famous cinnamon rolls and let them guess what exactly it is you're planning for them by giving them one of their favorite Disney treats as a hint.
If you're not a great cook or baker, it's always okay to store-buy items, too. It helps if everything is easily identifiable as Disney snacks, but if not, simply have them guess where they can find most of these tasty treats! It should be pretty obvious!
We also have a recipe for Epcot's Violet Lemonade here, which is a great addition to whatever you decide to prepare!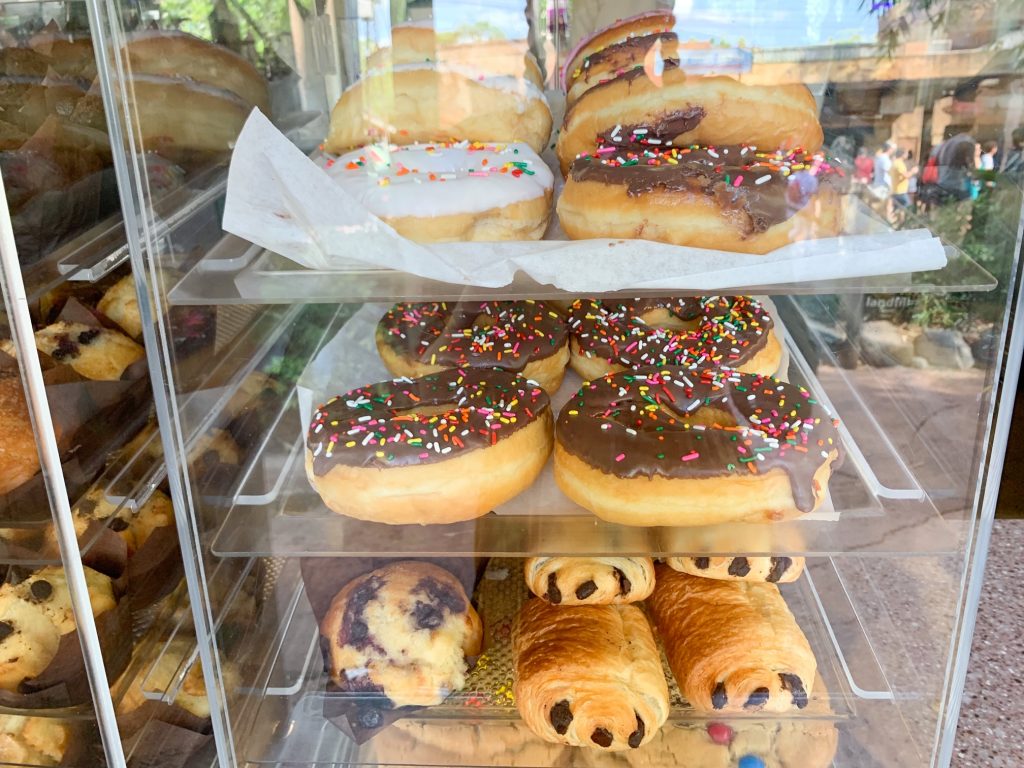 An easy at-home Disney surprise reveal involve making customized Disney tickets! With this idea, you can pretty much do whatever you would like as far as designs go. You can use construction paper or cardstock and either design them online or handwrite them!
Additionally, there are also templates online which you can utilize to carry out this Disney trip reveal. Add names and their favorite Disney items or characters to really make this one special!
Shop these adorable custom tickets on Etsy here!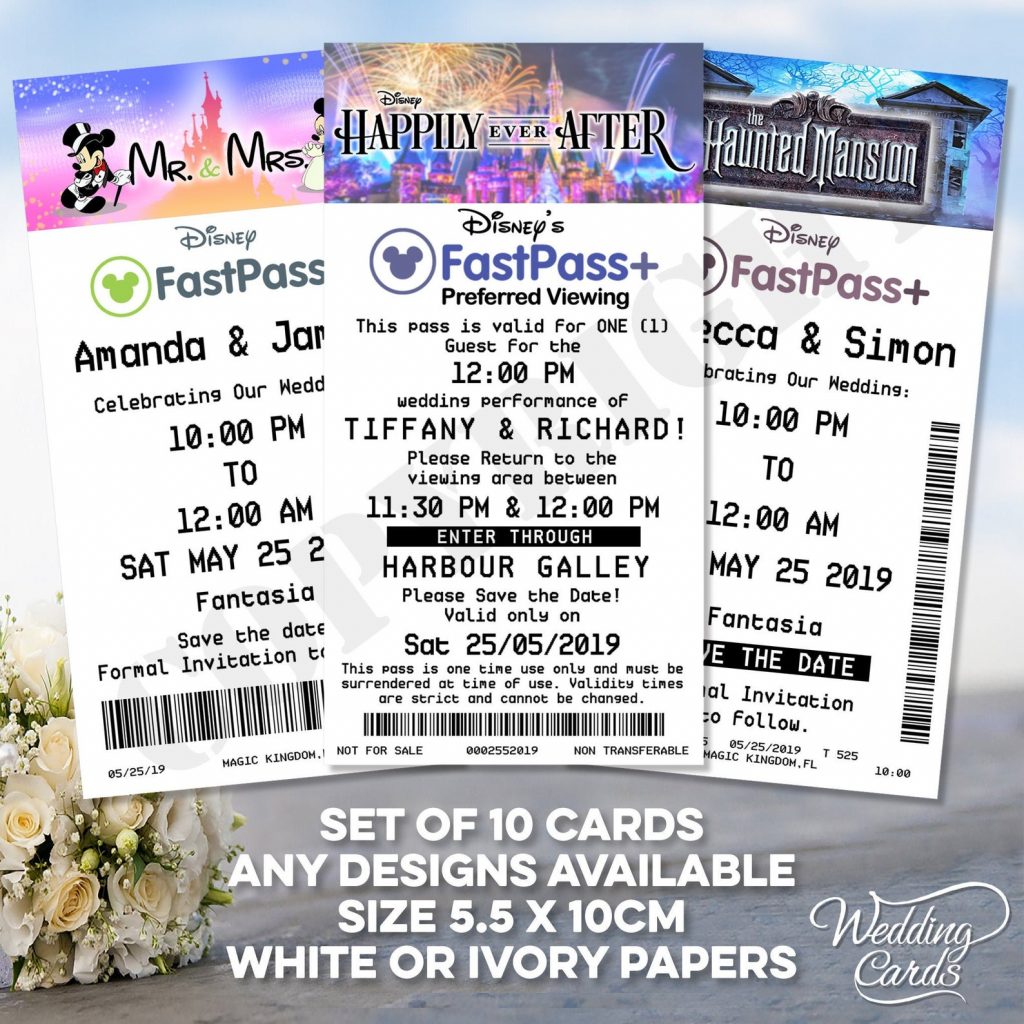 What better way to announce the surprise than to decorate a spot in the house and throw a mini Disney party! This is one of the best ways to announce this since it's pretty obvious what is coming when you set this up!
Refer to our Disney Dollar Tree post to find some awesome decorations to do this with!
Shop for Mickey decor on Amazon here!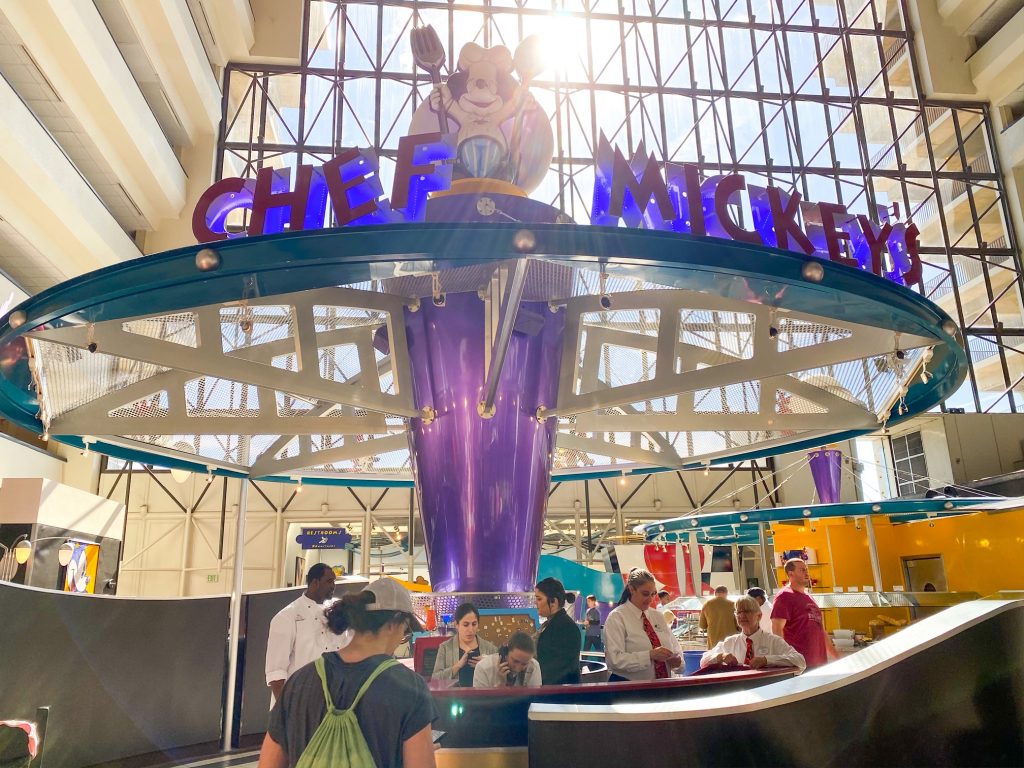 This is yet another great idea due to the creativity that comes with it. It is also a great idea for kids! Give them a blank puzzle box and tell them the surprise is in the completed puzzle. They will be so excited to put it together and even more so when they realize what the surprise is!
There are hundreds of puzzles online for this Disney surprise trip reveal! You can find puzzles like the one below on Etsy here.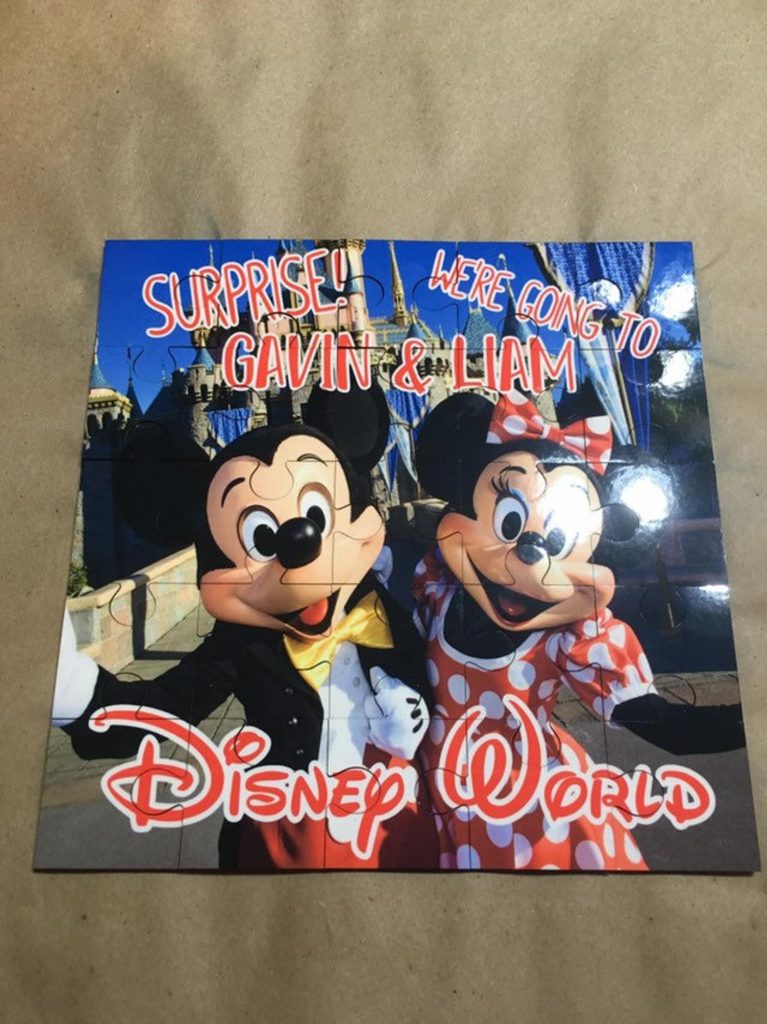 Similar to the surprise box and suitcase full of gifts, this is nearly the same but a little dialed back. As you await the initial surprise announcement, you can start to give gifts that may allude to the surprise. For example, maybe give them a new Disney shirt and when they ask what the occasion is, say it's for something coming up.
This can be done with virtually anything, such as wax melts, hats, or jewelry! Some great Disney gifts including the one below can be found on Etsy or by clicking here!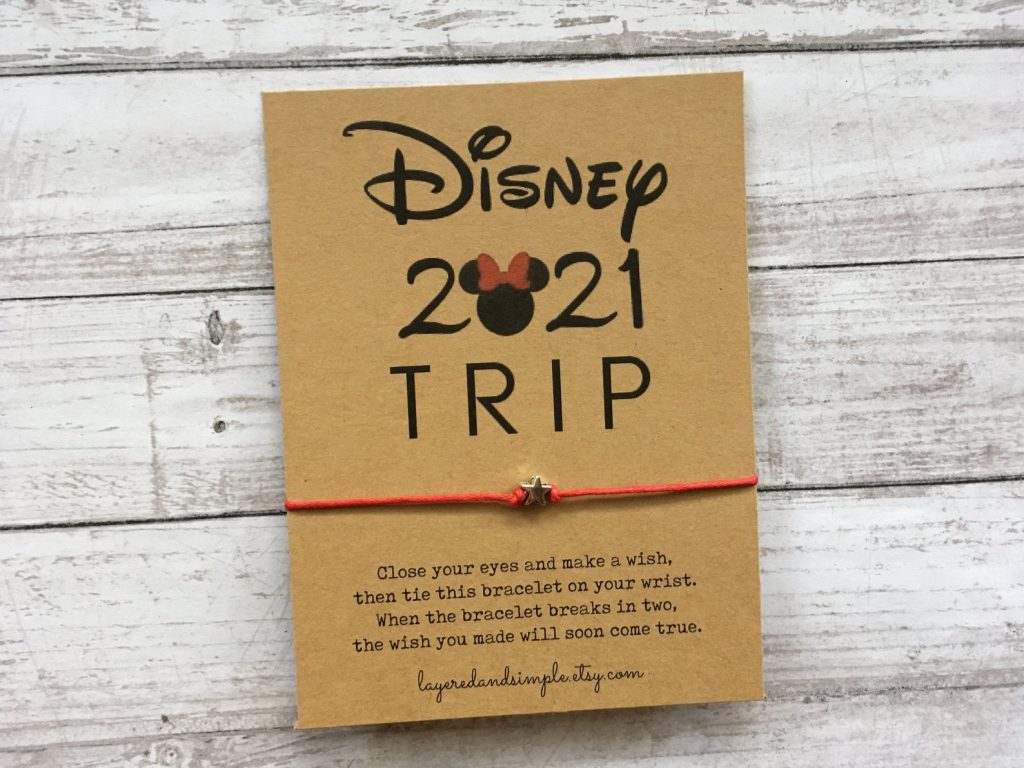 Disney buttons are an instant giveaway for a Disney trip and are perfect for anyone who doesn't like to keep a secret for too long, or feels that the person/people they're surprising will catch on quickly! By gifting a Disney button, you're also giving them something to wear during the trip, which is always a bonus!
This great Disney button from Etsy can be found here.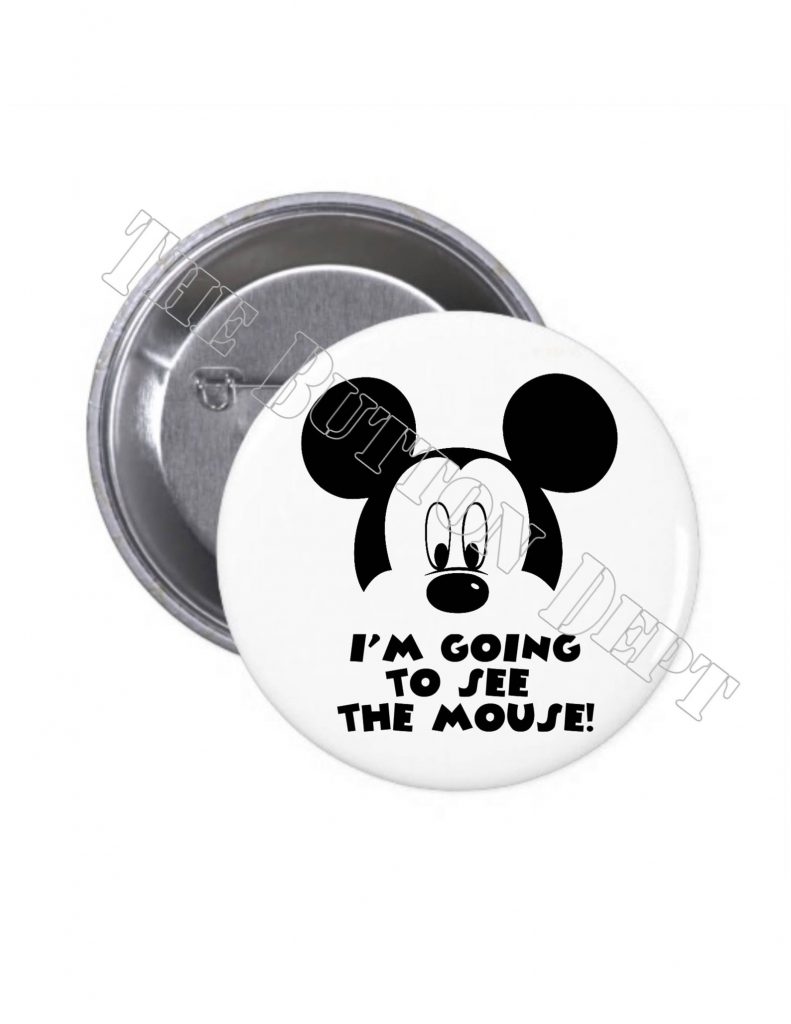 15. Play Youtube videos as a hint
If you're looking for another simple and. cost-effective reveal, this is the one for you! This can be as simple as playing the fireworks from Happily Ever After (which is on YouTube in HD), or maybe a clip from their favorite ride.
Even more simply, you can play a Disney promo video such as this one!
There are also hundreds of Disney surprise trip reveal videos on the site you could easily show them and then ask them what they would do if that was them… then tell them it is!