A post we never knew we needed but most definitely are happy to have: things to buy from Amazon for Disney.
One site often overlooked when it comes to purchasing helpful items for your soon-approaching Disney trip is none other than Amazon! Amazon has thousands of helpful travel items you can use anywhere, but especially in Walt Disney World! Without further ado, here are some Disney World essentials!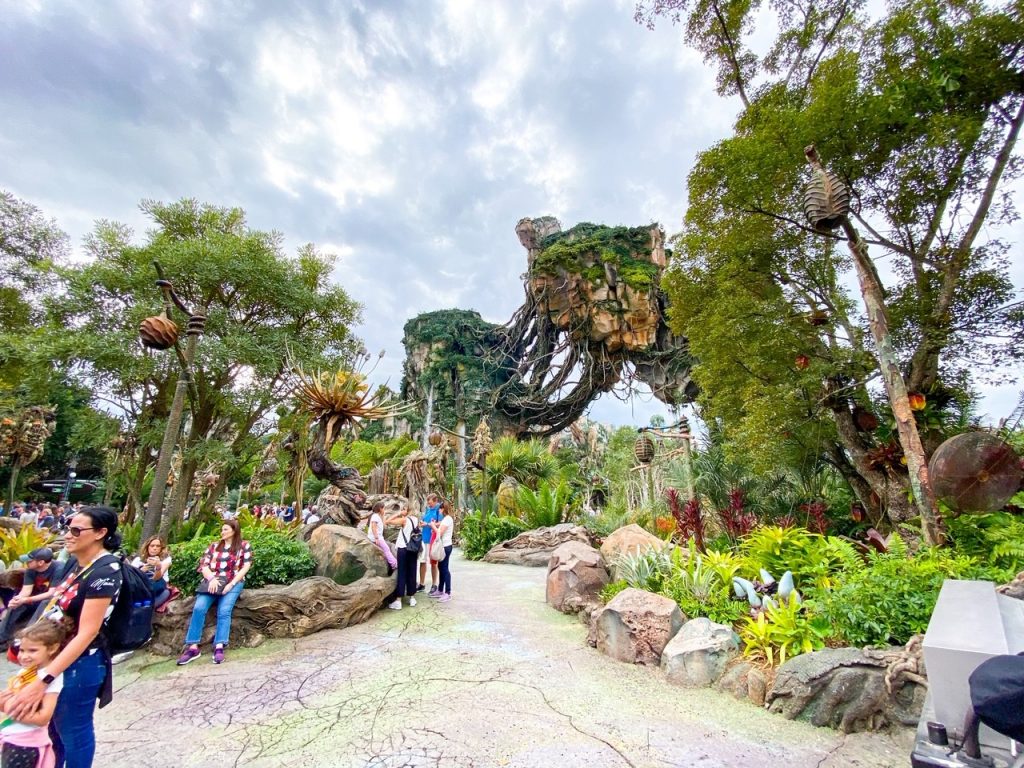 15 Useful Things To Buy From Amazon Before Disney
Anyone who visits Florida regularly knows a smart thing to pack is a rain poncho! Of course, Amazon has thousands and thousands of ponchos. However, they also offer Disney ones! Check out this Mickey Mouse & Pluto poncho which is not only relatively inexpensive but so festive to wear at the happiest place on Earth!
You can find the poncho WE LOVE at the link below and shop for other regular or Disney ponchos as well!

If you opt-out of a PhotoPass, or prefer to take more photos than just those, it is a good idea to pack an extra memory card. This way, you can ensure you don't miss a single moment on your vacation and can look back on it for years to come.
Memory cards come in a variety of sizes and storage amounts, so it's important to check the model of the device you're planning to use it in to ensure you aren't unprepared for your trip!
One MUST BUY when it comes to Amazon Disney essentials is a portable phone charger. This is definitely beneficial because our phones are our lifeline, especially in Disney World! Between the MyDisneyExperience app which holds all our dining plans, FastPasses, and the map of the parks to photos, ways to pay, and Facetiming friends to show them everything, your battery is bound to die!
Come prepared and order a portable phone charger so you're not left missing out on battery life during your trip to Disney!
One thing many people notice when traveling to different states is the difference in water taste! Next up on our list of things to buy from Amazon for Disney is a filtered water bottle. By utilizing one of these whenever you travel, you are ensuring your water not only tastes good but is clean and safe as well!
Additionally, you are saving so much money by not having to purchase bottled water all day! Not to mention, the time you save as well by not waiting in long lines! Filtered water bottles are always a great idea and should definitely be in your Amazon cart for your next Disney trip!

Another helpful item to add to your cart while purchasing your rain poncho is a waterproof stroller cover. On our list of things to buy from Amazon for Disney, this is something we suggest packing for all families who will be using a stroller.
We all know with Florida comes rain, but don't let the rain ruin your plans! Read our Disney in the rain post HERE to fully prepare!
Of course, getting your child to the park can sometimes be a struggle, and to get there and to have the day ruined by rain is a total bummer! Protect your child, all your belongings, AND your day plans by packing one of these with you!
When you think of Disney, what comes to mind? Blisters? When walking anywhere from 5-10+ miles a day (There is so much to see!), It's a great idea to pack a mini first-aid kit. Though we all hope we don't have any injuries on vacation, it is best to be prepared with this mini first aid kit.
This specific one offers a shell case and can easily be attached to bags and purses, making it great for travel! It contains many helpful items for bandaging and protecting yourself as well as tweezers for splinters! Be safe, not sorry, by purchasing this Amazon Disney essential.
If a big part of your Disney plans includes meeting all your favorite characters, then an autograph book needs to be on your list of things to buy from Amazon for Disney. Autograph books are a great way to keep track of the characters you met and recount the memories you've made for years to come!
Autograph books come in many characters and themes, so the world is your oyster in this category! Truly, there is a different autograph book for every Disney character imaginable, and Amazon has thousands of them!

Misting fans are a great way to beat the heat during your trip! When standing in the scalding sun waiting in long lines, it seems impossible to escape the humidity of the parks. Misting fans are an awesome way to instantly cool down!
The great thing about misting fans is you can just utilize the fan portion instead of the water, as well, keeping you nice and cool on the hot Florida days! There are so many of these all over the internet, but here is one we suggest from Amazon!
Another thing that may slip through the cracks when shopping for Disney is shoes! Oddly enough, one thing to buy for Disney from Amazon is the latest and greatest sandal, Birkenstocks.
These shoes are absolutely essential in Walt Disney World! Not only are they wildly popular, but wildly comfortable as well! Also, since Birkenstocks are technically sandals, they are the perfect shoe for Disney World!
To read our post, best shoes for Disney, click HERE!
One thing to never leave the house without Chapstick! This goes for everyday life and traveling! A variety pack of chapstick definitely counts as a Disney World essential, especially considering Burt's Bees has the best flavors that you probably can't find as conveniently in the parks!
Be sure to get a few, rather than just a single one, as they always tend to disappear!

One thing to get from Amazon for Disney is a pair of sunglasses! The Florida sunshine is one of the most beautiful things, however, squinting all day is tiring and not ideal! Sunglasses are one item to pack FOR SURE!
Amazon offers so many pairs of sunglasses, making them the perfect place to shop for your next pair! After all, who can go on vacation without sunglasses?
If you have traveled to Walt Disney World recently, you may have noticed the use of paper straws at various Starbucks locations and throughout restaurants in the parks. The elimination of single-use plastic straws promotes being more eco-friendly. Though this is great and definitely proactive, paper straws tend to fall apart if you don't consume your drink in a timely manner.
To avoid the paper straw falling apart on you, reusable straws are a great item to pack when traveling anywhere, but especially a park that promotes eco-friendliness. Most reusable straw sets even come with carrying cases and cleaners for the inside of the straws!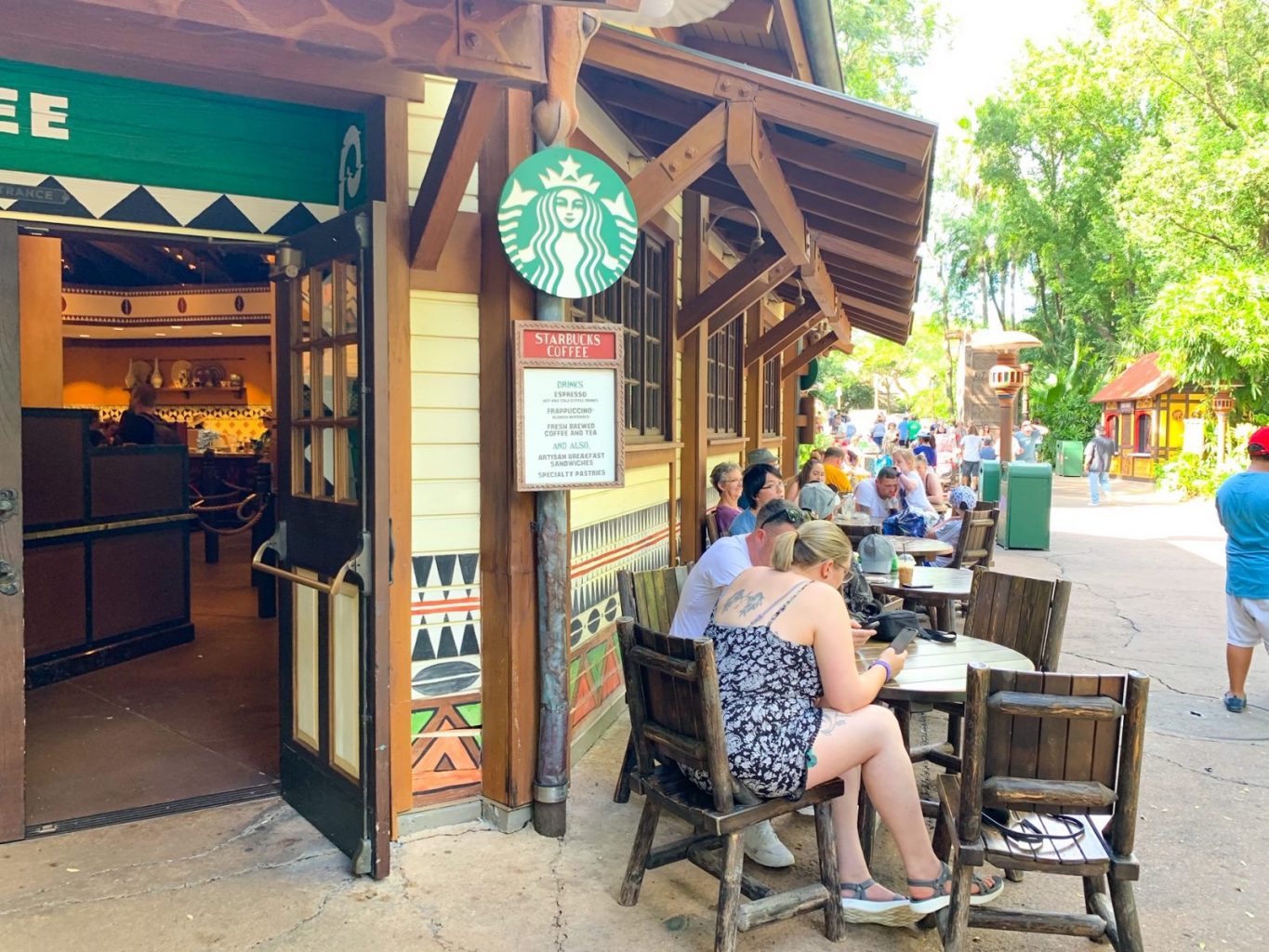 Gear up before you go! A great way to eliminate harm from the sun and heat is to wear a hat! Hats are a great thing to buy from Amazon for Disney because Amazon actually has many Disney-themed baseball caps and visors!
Some of the hats you see on Amazon aren't sold in the Disney parks, either, so you're sure to stand out on your vacation!
If you want to be as prepared as possible, you should definitely keep scrunchies on your Disney World essentials list. Spending a long day in the park is so much fun, but can also get tiring when it comes to maintaining your hairstyle or trying to keep your hair out of the way. I mean, have you ever ridden the Rock'N'Roller Coaster?
Scrunchies are a must-have item before your trip, and Amazon has the absolute CUTEST Disney scrunchies ever!! They are practical and also make a super cute accessory!

Last, but certainly not least, you're going to need something to carry all of your Disney World essentials in! A backpack is a key to staying organized during your trip, as it is much easier than trying to make your pockets responsible for all your belongings.
The number of backpacks on Amazon can be a little overwhelming, however, we have a whole other post about the best backpacks for EVERYONE that you can read HERE!
That being said, we LOVE the Loungefly backpacks, which are stylish and truly the perfect size! They typically fit one pair of ears, a water bottle, and even an autograph book! They also have two front pockets which are great for storing cash and cards as well as smaller items like chapstick and scrunchies!
Here is one Loungefly backpack we can't get enough of!
For a more in-depth breakdown of items you may want to pack, check out our Disney Packing List!!