Headed to Disney, but you check the weather forecast and notice there's some rain during your upcoming visit? Don't worry! Disney in the rain can still be a fun and exciting experience! Disney has tons to do indoors that you can find multiple ways to entertain yourself while the storms pass.
If it's going to rain during your trip, it's best to be prepared. You might want to bring rain gear even if it isn't supposed to rain! Florida weather is so back and forth, you can't really ever know what's going to happen! We break down all the things you might need and what you should consider before your travel to Disney in the rain!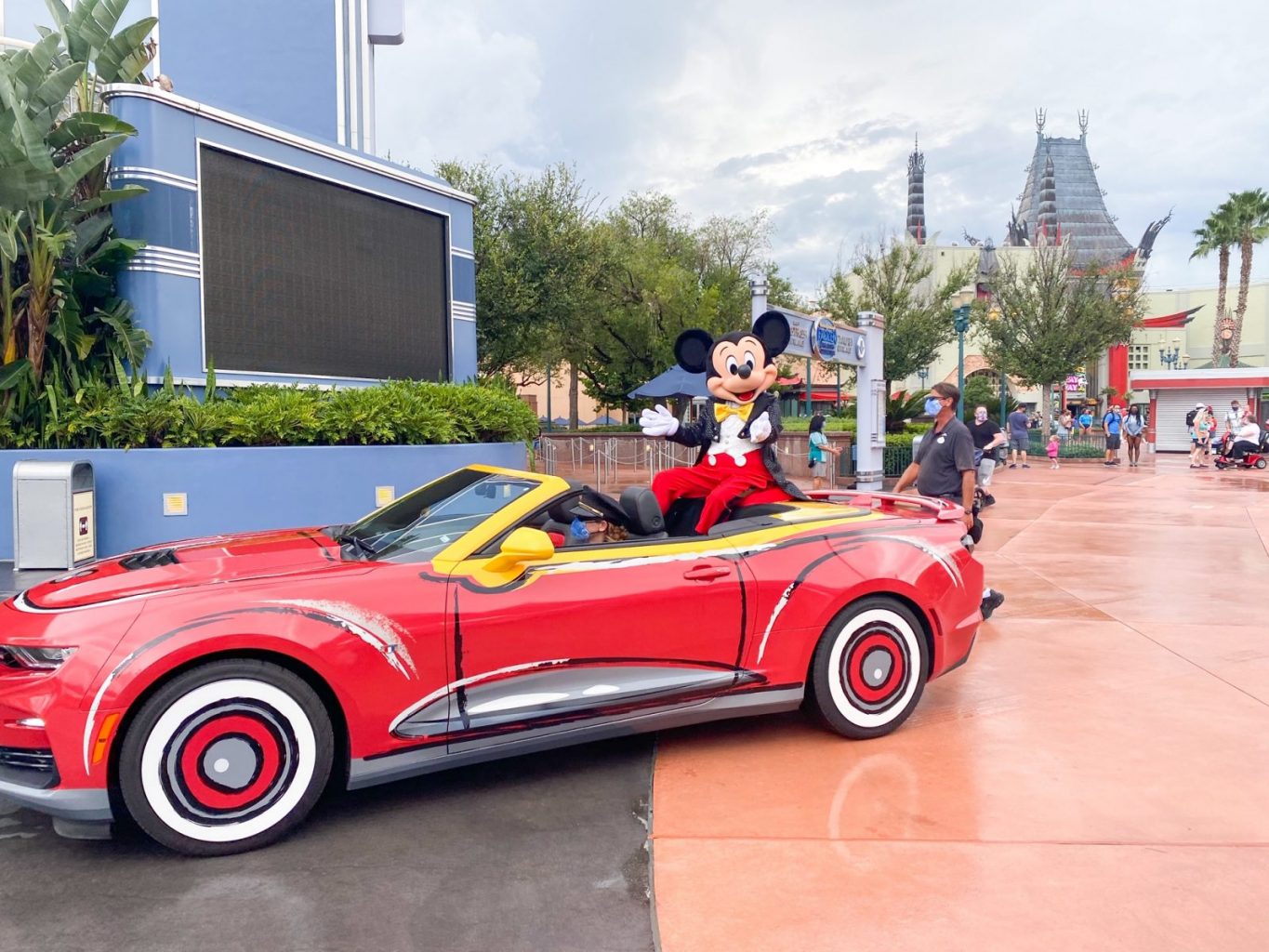 Best Shoes For The Rain: Avoid Wet Feet!
There is nothing worse than having soggy socks and shoes while walking around at Disney! It is so uncomfortable, and it can lead to blisters! Ouch! Especially when you already have the Disney Rash to worry about! We highly recommend wearing shoes that dry fast and are not made of fabric when at Disney in the rain. Running shoes will absorb water and make your shoes feel heavy and nasty.
We suggest wearing water resistant or fast drying shoes such as Crocs, Hunter Rain Boots, plastic flip flops, or mesh shoes. This way when your feet get wet from the rain, they will dry quickly when the storm has passed!
Don't be the one who has to buy new and expensive shoes from the Disney stores because your shoes are soaked and uncomfortable! As long as you plan ahead and know what days it might rain on your trip, you will be set with your water resistant shoes!
Check out our article Best Shoes for Disney: Kids, Adults, Sandals, & More for more suggestions!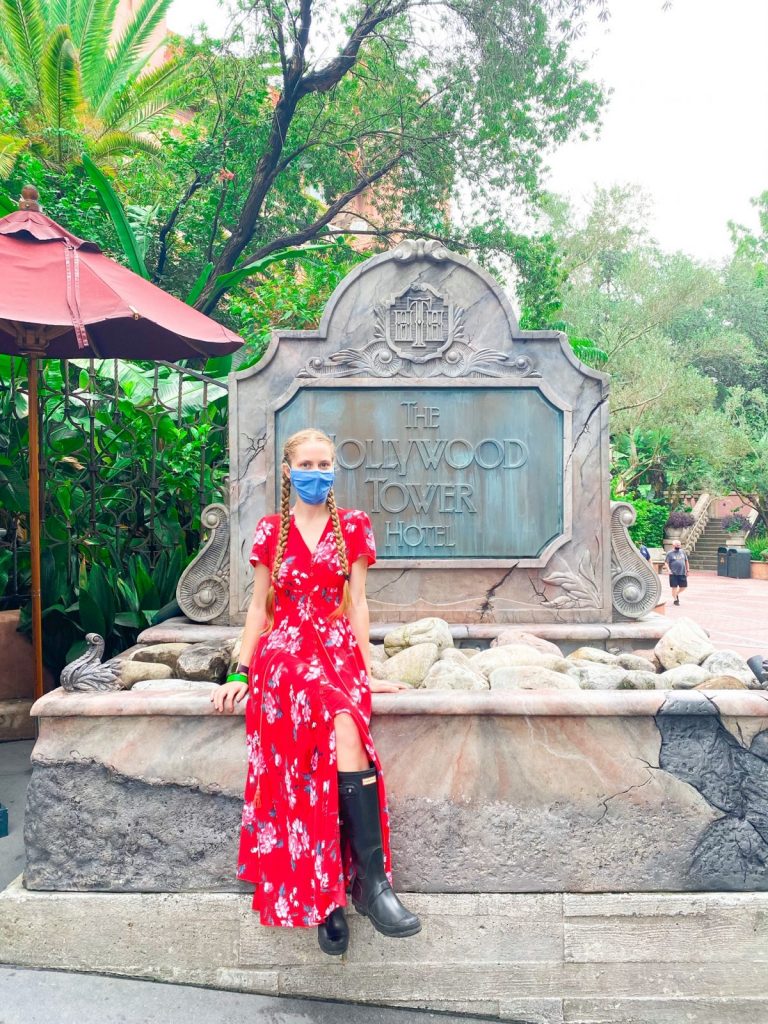 Consider Two Pairs Of Shoes
We understand that some of those water resistant shoes might not be the most comfortable. In that case, we suggest bringing a second pair of shoes, such as cheap flip flops, to change into when it begins to rain.
Now you can still wear your comfortable running shoes when it's dry and change into flip flops for when it's wet! Bring a plastic grocery bag with you in your backpack to carry your dry shoes in until it stops raining. Then put your wet flip flops in the grocery bag and throw them in your bag so they don't get any of your belongings wet!
The rain storms during the summer are usually pretty short, so this enables you to wear your preferred shoes for most of the day!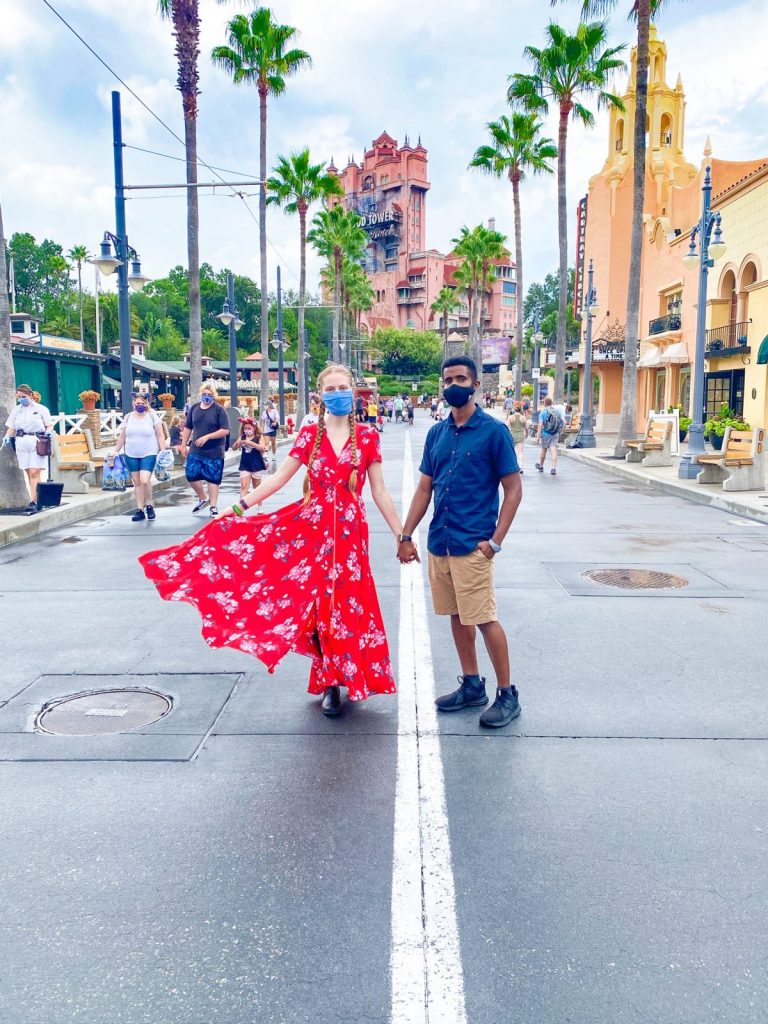 Wear Clothes That Dry Quickly!
Another way to stay comfortable at Disney in the rain is to wear clothes that dry quickly! Some fabrics really soak in water, ensuring an uncomfortable experience! Put those workout clothes to good use and wear them during your Disney vacation! Hey, all that walking still counts as exercise!
There are so many options out there for quick drying clothes! Just search for quick drying or water resistant shirts and shorts/pants. The Clothe Co. Ladies Short Sleeve V-Neck is a cute moisture wicking shirt that would be great for the rain or hot/humid days in the parks.
It doesn't rain as much during the winter months, but with Florida weather being so indecisive, you never know when it might hit! There are even long sleeve options for you! The BALEAF Women's Long Sleeve Shirt is quick drying and lightweight, making it the perfect option for any winter time storms.
When it comes to pants, the Nonwe Women's Quick Drying Hiking Pants are a great and comfortable option. For shorts, we suggest athletic shorts or quick drying summer shorts such as the Columbia Women's Sandy River II Printed Shorts.
Now you are set with a whole wardrobe of items to beat that Florida rain!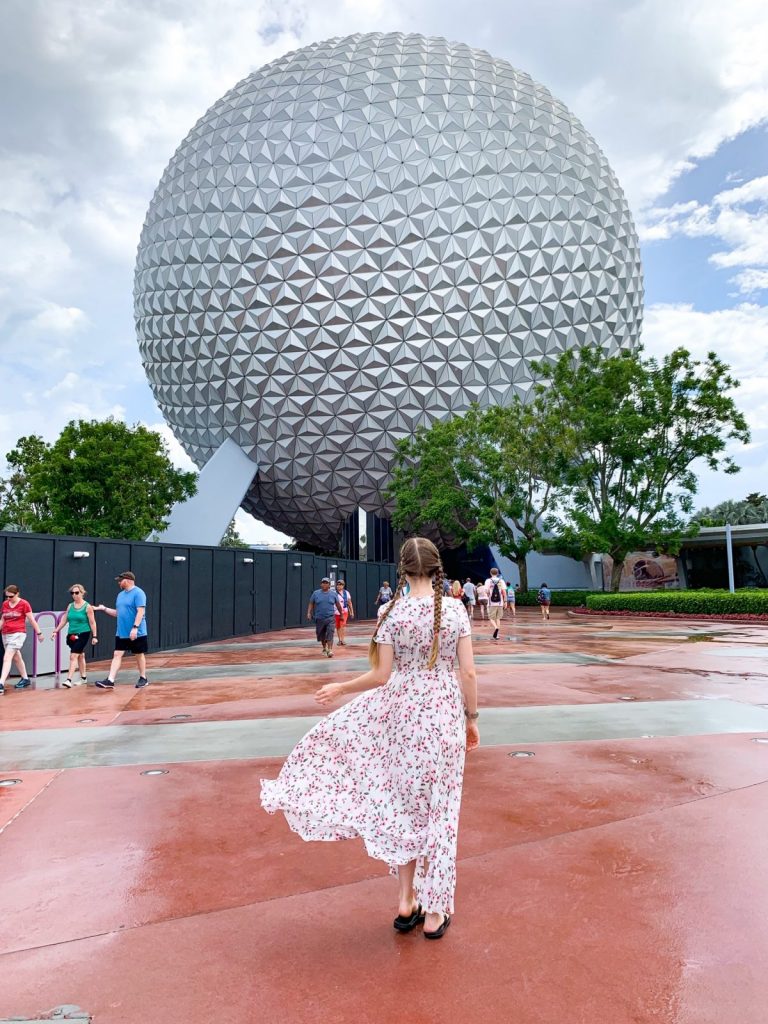 Use A Poncho, Not An Umbrella
Umbrellas are a great tool to keep you out of the rain, but they can get a little bulky and make it harder to use your hands. We think ponchos are a better and more efficient way to stay dry in the rain! Not only do they protect you, but they also protect your backpack/bag, outfit, and legs!
Not having to hold an umbrella will make it easier for you to use your hands to push a stroller for example. They are also super lightweight and easy to carry around when not in use. You can easily store them in your park bag until they are needed. When you are done with them, shake them off and store them in a Ziploc bag in your backpack. It's a very simple way to stay dry at Disney in the rain!
Not only can you use them to protect yourself from the rain, you can also wear them on Disney's water rides, like Kali River Rapids. This way you can enjoy the ride without having to experience the uncomfortable wetness!
Make sure to hang them to dry every night when you are back at your hotel! Otherwise they can get gross and moldy, and nobody wants that! After they are dry, pack them in your bag again for the next day!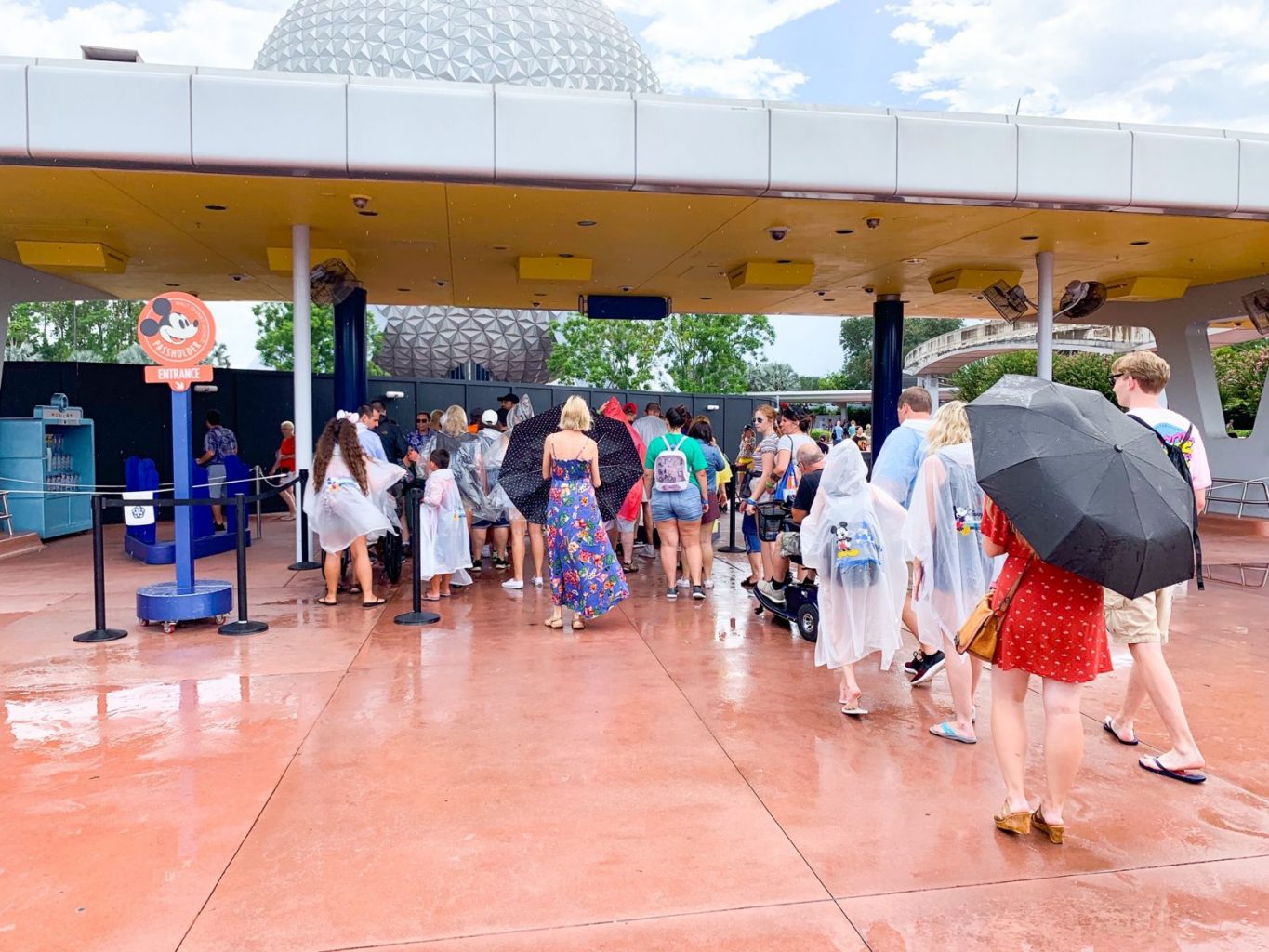 Buy Your Poncho Online Instead Of From Disney
If you get caught at Disney in the rain without extra protection, you might have to end up paying about $10 for a Disney brand poncho. This can add up quickly if you have lots of people in your party! We recommend purchasing your ponchos before your trip rather than during your trip!
There are plenty of places to find some good quality ponchos for cheap. Amazon has a pack of 5 Hagon Pro Disposable Rain Ponchos for the same price as one poncho at Disney. These ponchos can be easily reused during your whole trip and then discarded at the end.
You can also buy ponchos from stores such as the Dollar Tree or Walmart. You'll be able to find compact ponchos for a good price. Don't waste your valuable park money on Disney ponchos when you can easily buy them beforehand!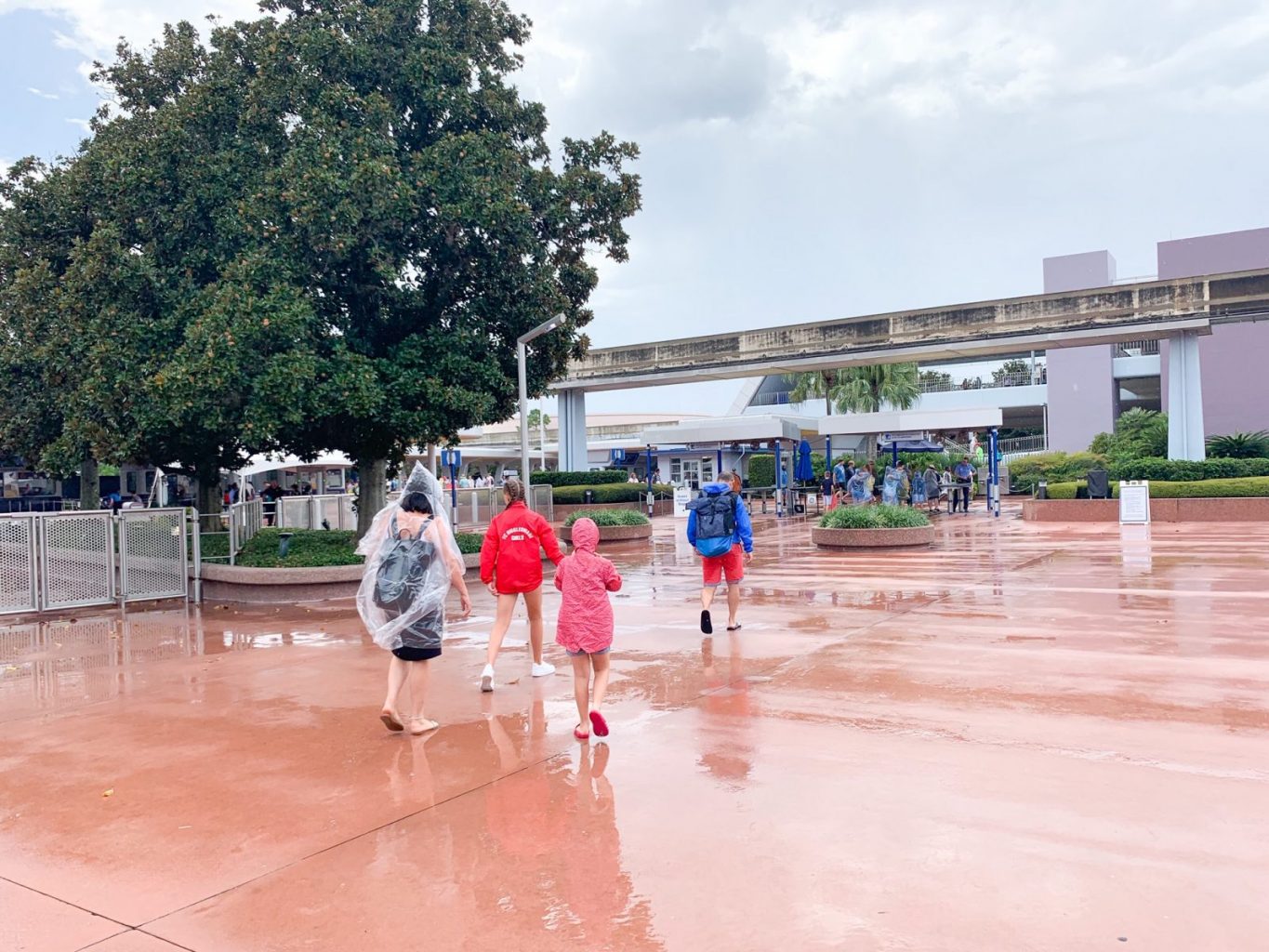 Keep Your Bag And Electronics Dry
If it's going to be raining multiple days out of your vacation, we suggest using a waterproof backpack to carry all of your items. However, even with a waterproof bag, things can still manage to get wet!
Bring Ziploc bags of different sizes to store your electronics in your park bag. This will add an extra layer of protection to ensure none of your valuables get ruined. Ziploc bags can also be used to store wet ponchos, wet clothes, or even wet shoes. Bringing a variety of sizes will give you plenty of options to protect all of your belongings at Disney in the rain!
Even if it isn't supposed to rain while you're at Disney, bring some Ziploc bags to protect your electronics during any water rides! You don't want any water to accidentally seep into your bag during water rides!
Don't have a waterproof backpack and don't want to purchase one for just a single vacation? No problem! Wearing a poncho not only protects you, but they also can go over your bag to protect it from the rain.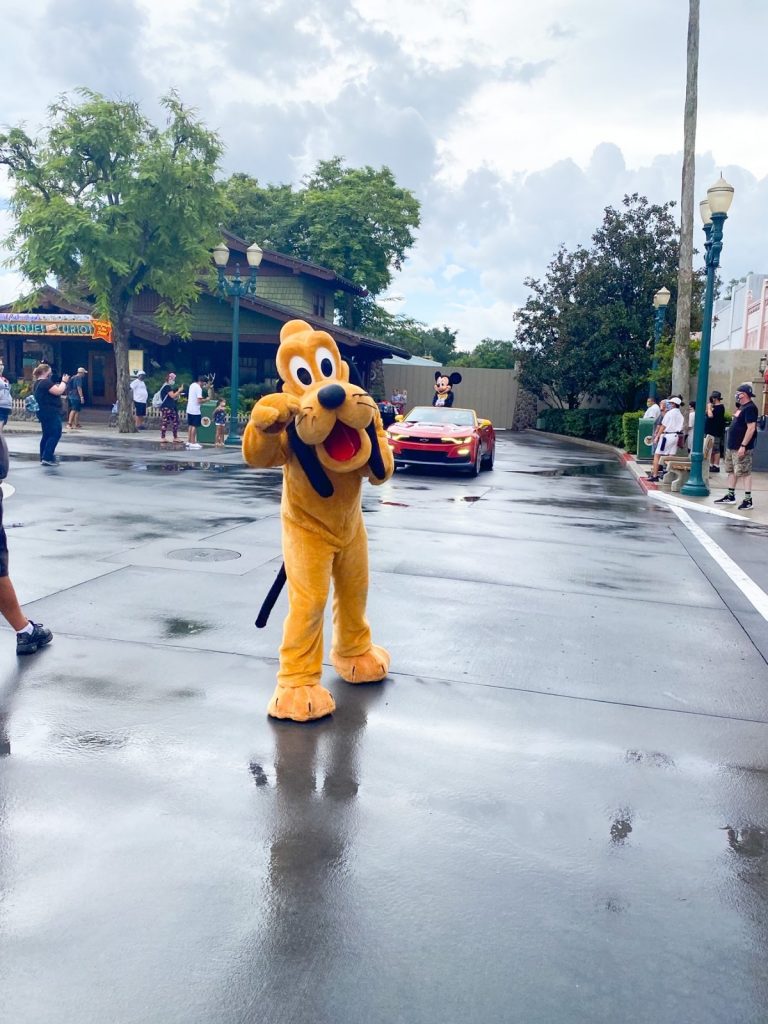 Protect Your Stroller
If you're bringing a stroller, we highly recommend bringing something to protect the stroller from the rain as well. Having your kid sit in a wet stroller will only make them uncomfortable and is a recipe for disaster.
There are many different things you can use to protect your stroller from the rain. If you don't have anything else, a poncho can be laid over the stroller to protect it. But it is better to come prepared!
You can buy a stroller rain cover online such as the Baby Stroller Rain Cover on Amazon. If you don't have time to order something online and need to find something quickly and for cheap, you can always use a shower curtain liner! You can find these at Walmart, Target, etc. Shower curtain liners are definitely a cheap and easy option for when you want to save some money!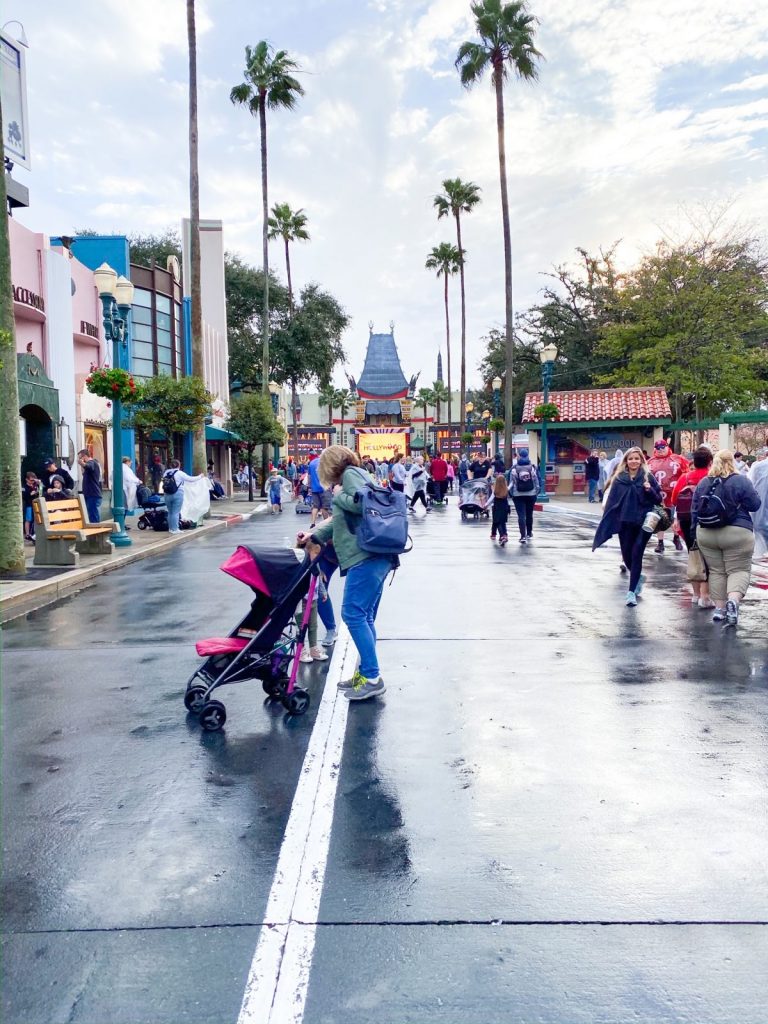 Summer Storm Or Hurricane?
Florida is known for its rain! But it can be hard to tell if you're just experiencing summer storms or a hurricane. And there is definitely a difference!
Summertime at Disney comes with usual afternoon rain storms. These usually last for a few hours at the most, and they can be completely random! You always want to be prepare for summer storms, but you might be lucky and miss them.
Hurricanes are a different story! Hurricane season in Florida is from June to November, with most hurricanes occurring in August, September, and October. If there is going to be a hurricane during your Disney vacation, you can pretty much guarantee rain at some point during your trip!
If a hurricane is impeding you from your trip, you can always call Disney to see if there is a way to cancel or move your vacation. There are some hurricanes at Disney that don't do much of anything besides rain, but there can also be threatening hurricanes.
If a hurricane is proposed to happen in Florida during your vacation time, follow the news to see how serious the hurricane will be. However, you are most likely just going to experience summer rain at Disney instead!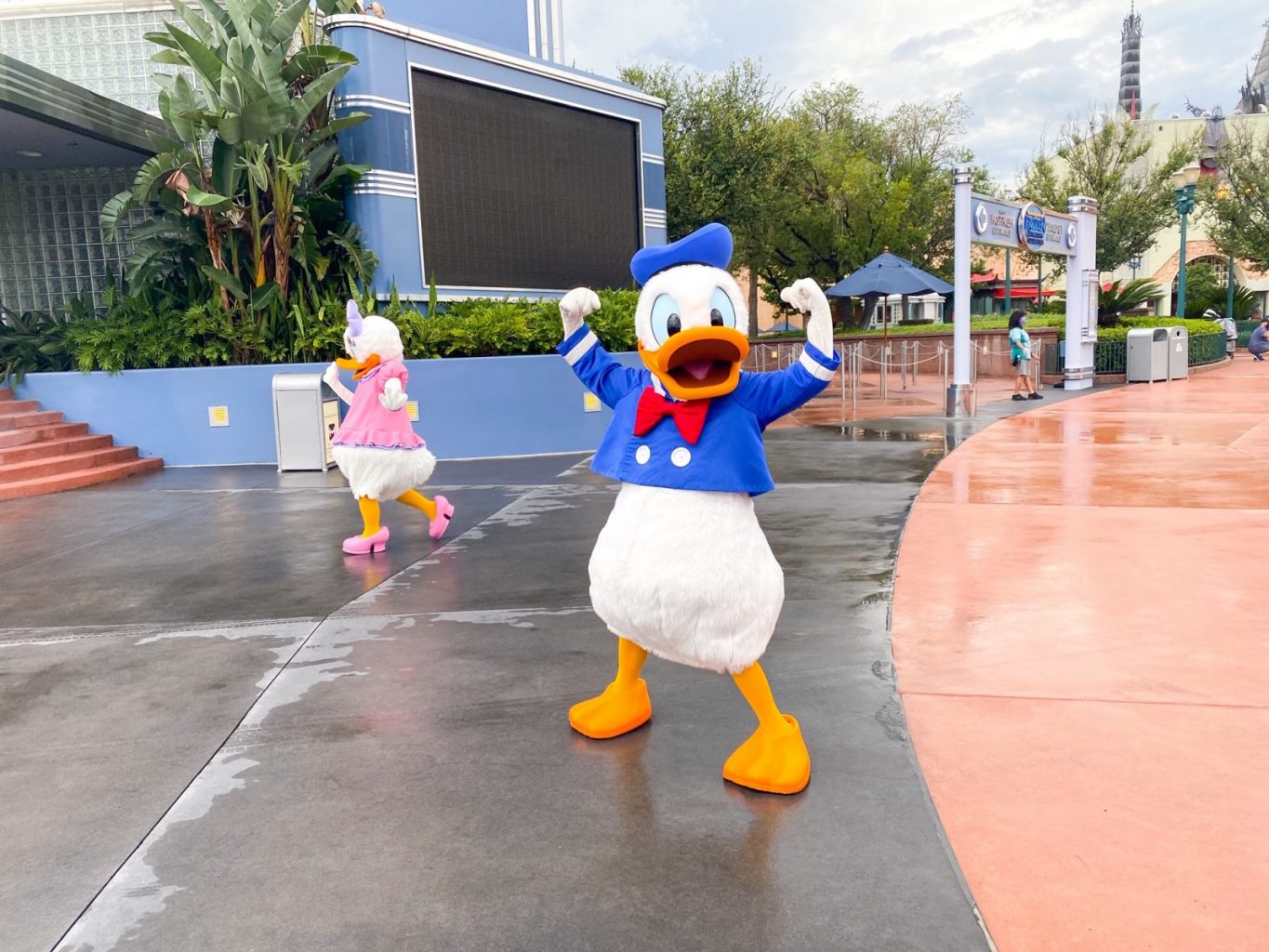 What To Do At Magic Kingdom In The Rain
A perk to going to Magic Kingdom in the rain is that there is a lot to do indoors! Whether it's shopping, rides, shows or food, you can find plenty to do while staying dry!
When it comes to attractions, we recommend jumping in any long lines you didn't previously want to wait for. You're going to be waiting inside somewhere, at least make your time useful!
There are a lot of inside attractions with long and short lines to keep yourself occupied while the storm passes.
Indoor Attractions:
Buzz Lightyear's Space Ranger Spin
Haunted Mansion
"it's a small world"
The Many Adventures of Winnie the Pooh
Peter Pan's Flight
Pirates of the Caribbean
Space Mountain
Under the Sea – Journey of The Little Mermaid
There are also some shows that you can sit and enjoy while waiting out Disney in the rain.
Indoor Shows:
Country Bear Jamboree
The Hall of Presidents
Mickey's PhillarMagic
Carousel of Progress
Enchanted Tiki Room
If you'd rather shop than do an attraction, we suggest heading over to The Emporium. This is a large store with many different sections to keep you occupied! Main Street Confectionary is a great place to get your sugar fix while you wait out the weather!
If you know what time it is supposed to rain during your park day at Magic Kingdom, you can always plan your meal during that time. It will most likely be a late lunch or an early dinner.
Magic Kingdom is a great park to experience during the rain because there is still so much to enjoy without missing out on the fun!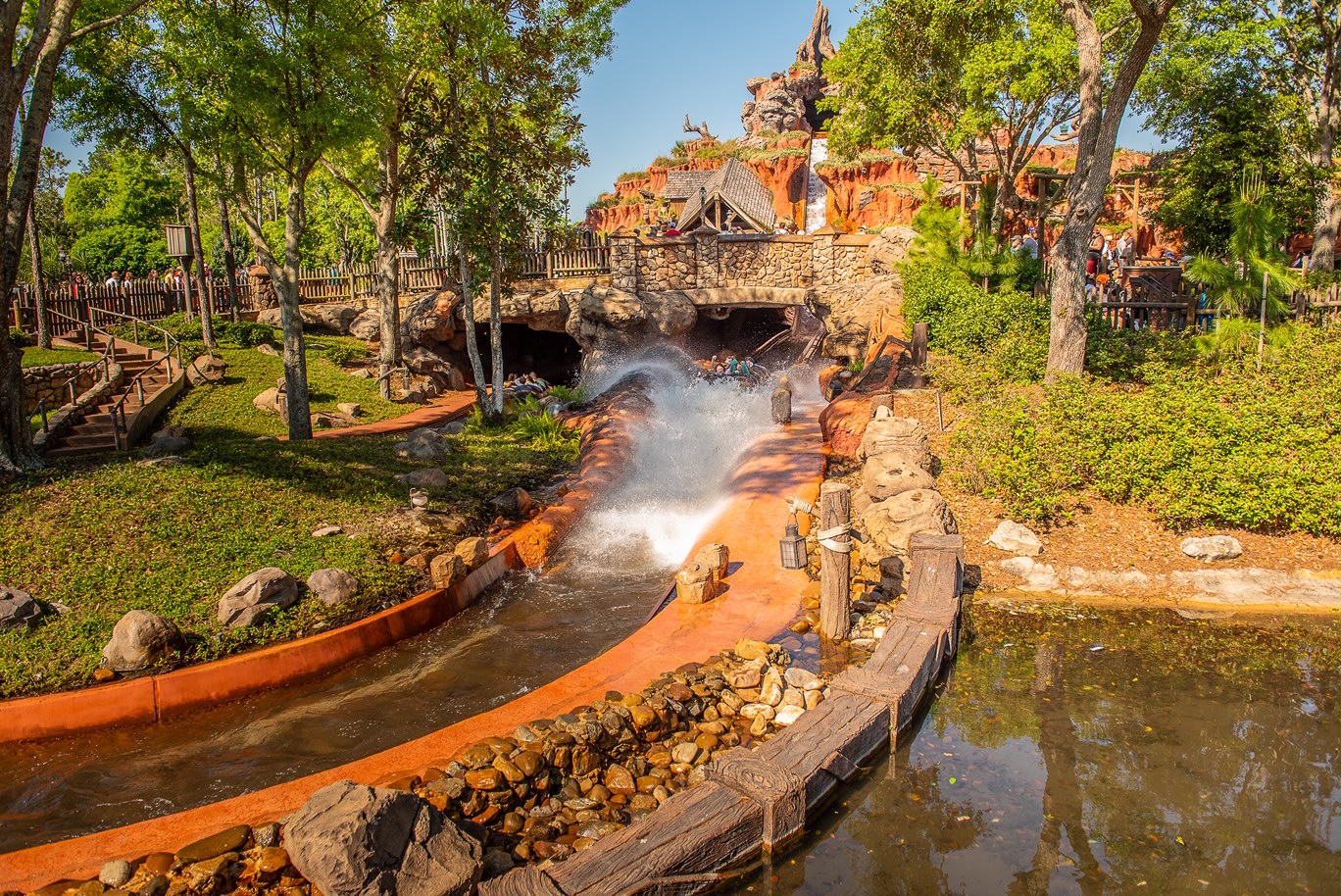 What To Do At Epcot In The Rain
The best area to get caught in the rain at Epcot is World Showcase. There are lots of different buildings to duck into in each of these pavilions. The best pavilions to explore during the rain are:
Mexico
Norway
China
The American Adventure
Japan
The Mexico pavilion has a giant pyramid building with so much to do! There are shops, a bar, a restaurant, and even a ride (The Gran Fiesta Tour)! This is a great place to forget about the rain at Disney for a little while.
The Norway pavilion is a great place to be during the rain because this is where the Frozen Ever After ride is located. This line can get plenty long, so join the wait right before it starts to rain to be inside during the storm! There is also a large shop once you exit the ride to explore when you are done.
The China pavilion has a very large store to shop around at during the rain. You can also learn some of the history of China in the Reflections of China show. The American Adventure pavilion also has a show on some of the history of America. Sit down and relax as you wait out that pesky rain!
The Japan pavilion is my favorite place to be trapped at Disney in the rain because I love the Mitsukoshi store! I can literally spend hours here looking at all of the cool stuff and snacks even when it isn't raining!
The other pavilion shows you can watch while it rains are Impressions de France and the Beauty and the Beast Sing-Along in France, and Canada Far and Wide in Canada.
Now on to Future World! There is still plenty of things to do while it rains in Future World.
Indoor Attractions:
Journey into the Imagination with Figment
Mission: Space
The Seas with Nemo & Friends
Spaceship Earth
Disney and Pixar Short Film Festival
Soarin'
Living with the Land
Soarin' and Living with the Land are located in the Land Pavilion. This is a fully indoors building with food and attractions. Both of these attractions will keep you busy for a good amount of time! Then grab a yummy snack from Sunshine Seasons!
The best shop in Future World to visit is Mouse Gear. This is a giant store with lots of Disney merch!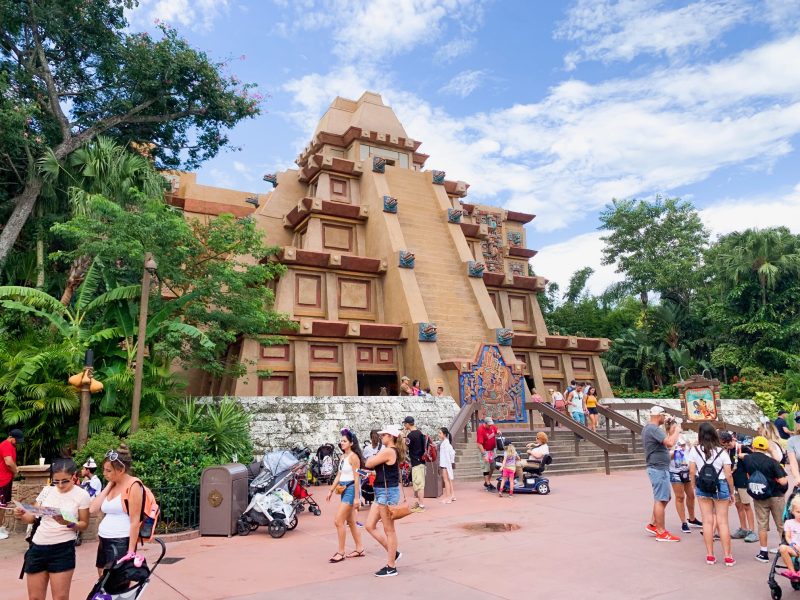 What To Do At Hollywood Studios In The Rain
Hollywood Studios is a little more difficult to do in the rain. There's lots of things to do indoors, but they are all far away from each other. You might have to do some walking in the rain to get from place to place.
Indoor Attractions:
Millennium Falcon: Smuggler's Run
Rise of the Resistance (with a boarding group pass)
Rock 'n' Roller Coaster
Star Tours
Toy Story Mania!
Tower of Terror
None of these rides are really that close together, so find the one with the highest wait time and get in that line to pass the rain! There are also some indoor shows at Hollywood Studios that would be a good place to avoid the weather!
Indoor Shows:
Lightning McQueen's Racing Academy
Muppet Vision 3D
Vacation Fun Animated Short
Frozen Sing-Along
Hollywood Studios would be a great park to eat at a restaurant while it rains! There are some great table service and quick service options to choose from! All of the stores by the entrance of the park are also a great place to pass time while it rains!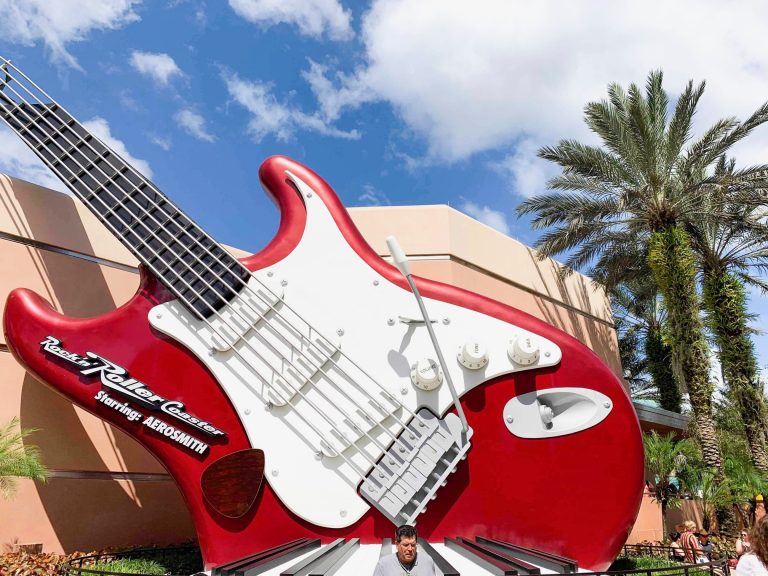 What To Do At Animal Kingdom In The Rain
Animal Kingdom is the worst place to experience Disney in the rain! Most of the attractions are outdoors, so that really limits your indoor options! Everything is also spaced very far apart because Animal Kingdom is a large park. You will definitely be walking in the rain from place to place.
Indoor Attractions:
Flight of Passage
Dinosaur
It's Tough to be a Bug
Na'vi River Journey
As you can tell, there aren't many options! In the past, Animal Kingdom had shows that you could sit and watch while it rained. Now all of the shows are closed.
Rafiki's Planet Watch is a good place to be trapped at while it rains because there's a lot to see inside the building! You can find ways to entertain yourself until the rain stops. The shops by the Tree of Life are the best to explore while it rains! There is lots of merchandise on both sides!
As always, you can find some great places to eat at while it rains! Animal Kingdom has some really yummy food at their table service and quick service restaurants!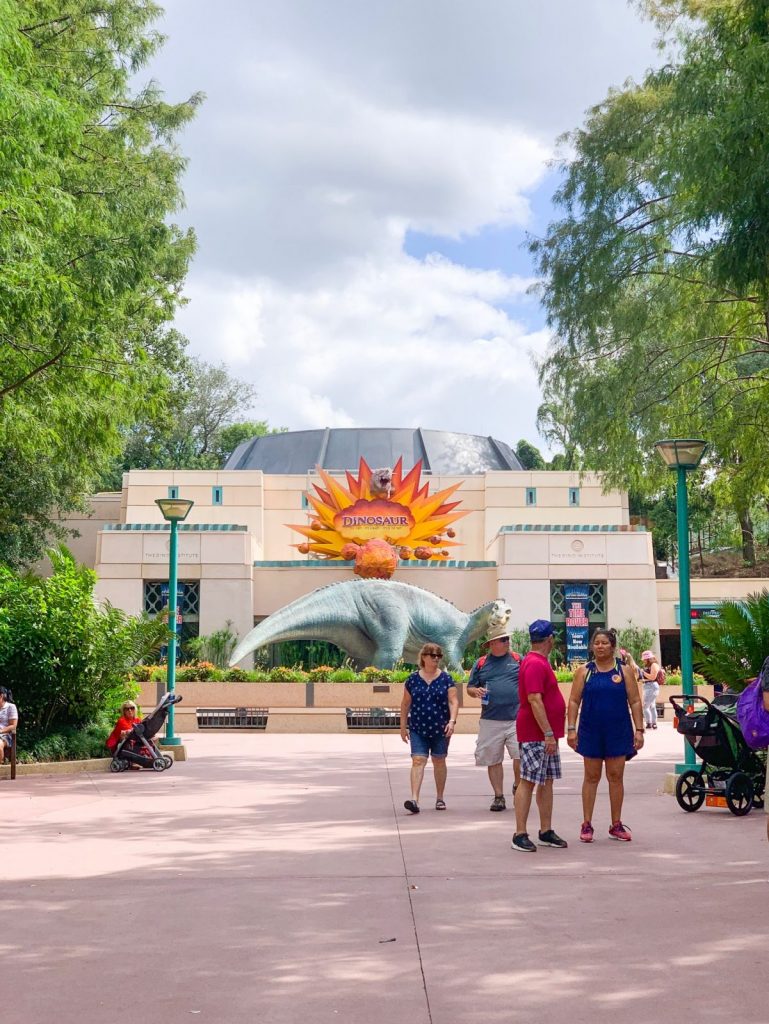 What To Do At Disney Springs In The Rain
There are so many great ways to keep yourself occupied at Disney Springs while it rains! There are plenty of shops, entertainment, and food to keep you busy! Obviously the first option is to shop!
Disney Springs Shopping
The best and biggest store at Disney Springs is World of Disney. This store is HUGE! You can find pretty much all of the merchandise located on Disney property at this one store. There are multiple different sections to look around at. You'll probably still be shopping by the time the rain stops!
The Coca-Cola Store is also another fun store to explore, but not just for the shopping! At the very top of the building is the Coca-Cola Store Rooftop Beverage Bar! This bar has a large variety of fountain sodas, mocktails, and cocktails. This is definitely a great place to get trapped!
Disney Springs Restaurants and Bars
Speaking of bars, there are lots of fun places to grab a drink at Disney Springs bars! Jock Lindsey's Hangar Bar is filled with Indiana Jones memorabilia. It's fun to look around the building and see what you can find! Enzo's Hideaway is a tucked away bar for some peace and quiet while it rains! It has a speakeasy theme, which makes it very fun and unique!
There are so many delicious Disney Springs restaurants to eat at. You really can't go wrong with any of them! Rainforest Café and T-Rex Café do have large stores attached to them if you end up getting stuck at these locations. Ragland Road has dancing and musical entertainment at night. It's so fun, you won't even remember it's raining!
Disney Springs Entertainment
Disney Springs has not 1 but 2 movie theaters! They are both AMC theaters, but one is a regular theater and one is dine-in. Both are great options to stay out of the rain!
Want some more unique entertainment? Disney Springs also has a bowling alley! Splitsville has a ton of lanes to keep you occupied. They also have food and drinks! This is definitely a fun place to pass the time!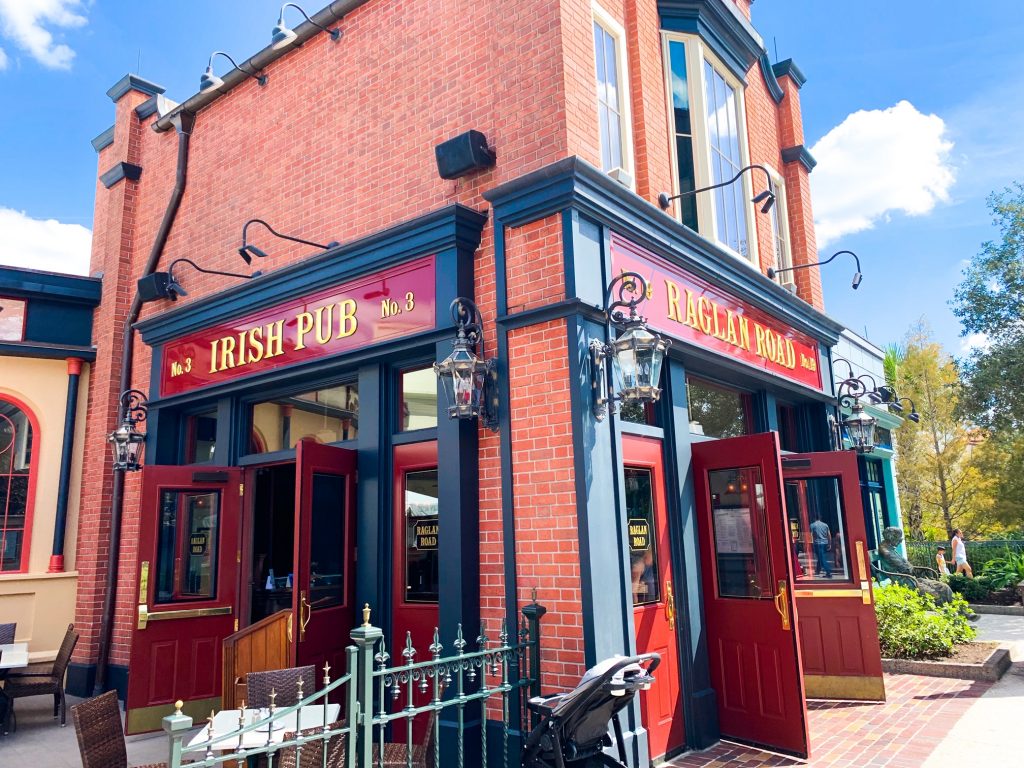 Don't let a little rain dampen your mood at Disney! Even with sucky weather, Disney in the rain can still be a great experience! As long as you come prepared, you can have a great time while staying dry and comfortable! There are plenty of indoor rides, shows, and food to keep yourself busy and out of the rain!