Did you know Magic Kingdom Secrets run rampant throughout the beloved park in Walt Disney World?
When immersing yourself in the wonderful world of Disney, it's all or nothing. You watch the movies, learn all of the characters, and visit the parks so much you become an expert. However, there are many hidden secrets in Disney World, especially in the Magic Kingdom. While we do have a post on the
best Secrets At Disney World
, you can dive into the individual parks and find out even more!
We did some digging and research during our own trips and pulled the 15 best secrets we could find! Though you may have heard of some of them before, we're sure there's at least a few that will shock you!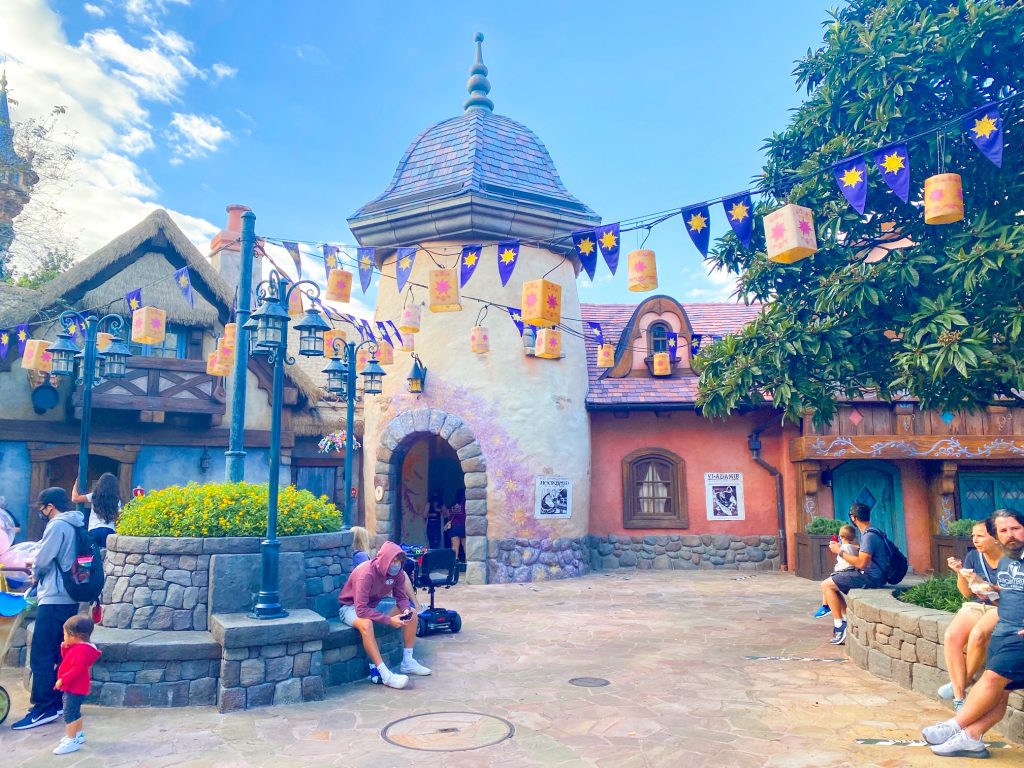 15 Hidden Magic Kingdom Secrets You Aren't Supposed To Know
1. Does Tinker Bell really fly?
When watching Disney's Nighttime Spectacular, Happily Ever After, it is a known fact that Tinker Bell makes a special appearance. Every time it happens, you can hear nearby guests ask about this prominent Magic Kingdom Secret, "Is that really Tinker Bell?"
Upon closer inspection, which is often overlooked during the magical firework show, you will notice a thin wire from the right of the castle which extends a pretty far distance to the right of the park. This zip line ends near Tommorowland Terrace.  When Tinker Bell's cue is up, she is quite literally pushed from the window she enters from about an hour before the show.
Tinker Bell usually goes anywhere from 25-30 mph across the park in 30 seconds. Hopefully, Tinker Bell ziplines across the park with no issues. However, if the push isn't hard enough, or depending on the strength of the wind, sometimes, she won't make it all the way!
In this case, Tinker Bell will have to pull herself to safety using a rope across the wire. With Tinker Bell being very petite and actors having to match that figure while also having a lot of upper body strength, sometimes Tinker Bell is actually played by a man!
Make sure to check out our favorite Hidden Gems At Disney!
2. Water You Doing?
Disclaimer: Splash Mountain is down for refurbishment and will reopen as "Tiana's Bayou Adventure" in late 2024.
One of the three infamous mountains is at the heart of hidden secrets at Magic Kingdom. Splash Mountain is notorious for its huge drop toward the end of the log-cabin resembling roller coaster.
With a 950,000 gallon reservoir for this ride alone, it's safe to say you can expect to get a little wet riding this ride. Most people believe the splash comes from the log landing in the reservoir at the end, which does cause some water to fly up, however, there's more to it.
There are water cannons at the bottom of Splash Mountain which get you super soaked! Though they will sometimes not use the cannons due to colder weather, if you have ridden it multiple times, you may have noticed the different in the size of the splash each time. What a fun Magic Kingdom Secret!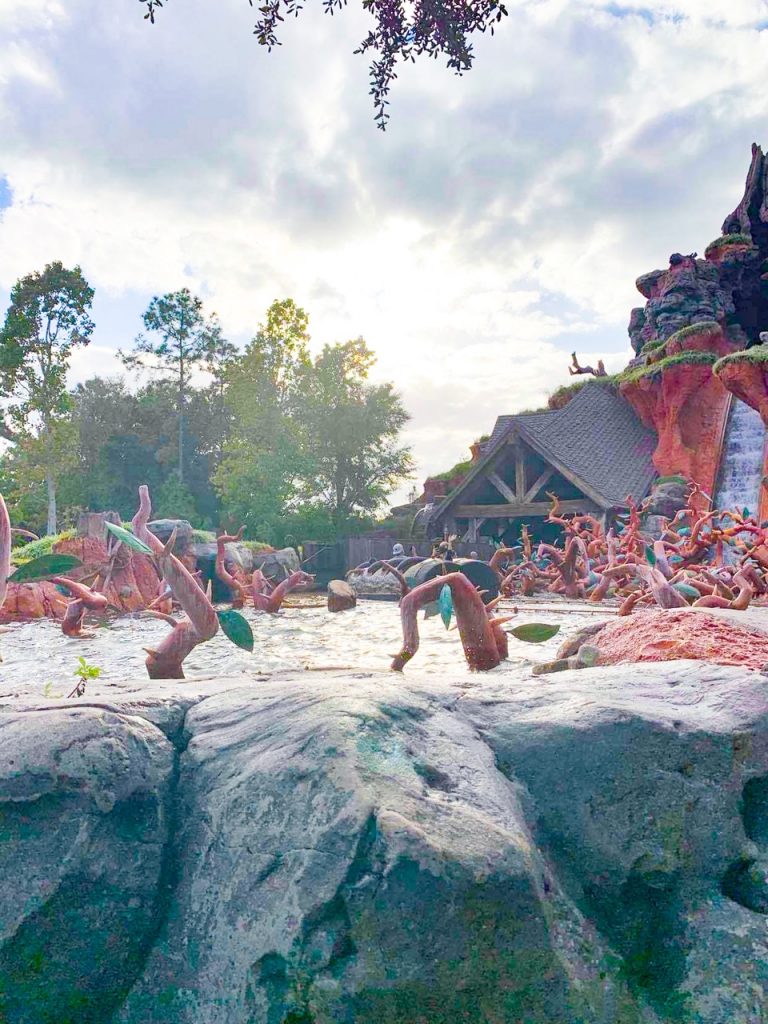 3. The Making of the Jungle Cruise
Did you know each scene of the Jungle Cruise comes from one of Walt Disney's earlier projects called True-Life Adventure Film Series?  This series contained 14 short subject documentary films all with different topics involving nature.
These films highlight a multitude of different animals all across the world such as seals, beavers, elk, bears, water birds, etc. From these documentaries sprouted the idea for the Jungle Cruise, a popular attraction which first opened in Disneyland.
Today, you can find variations of the Jungle Cruise in Disney's Magic Kingdom in Florida, Hong Kong Disneyland, and Tokyo Disneyland, as well as the original attraction in Disneyland California.
4. How Many Mickey's Are There?
As we all know, Walt Disney didn't live to see the opening of Walt Disney World in Florida. However, there are still many relics of him throughout the park to celebrate him and his magical ideas. After all, it all started with a mouse.
This ever-popular mouse, Mickey, is beloved among all Disney fans, as well as hidden among them in the parks! Hidden Mickeys are all over Disney's Magic Kingdom, and differ in size. Imagineers at Disney have hidden them in Disney theme parks, resorts, shops, and restaurants to give guests the joy of discovering them.
Hidden Mickeys can be difficult to find. If you're up for a challenge, though, we recommend buying the Hidden Mickeys Field Guide.
Good luck on your Magic Kingdom secrets adventure finding these Hidden Mickeys!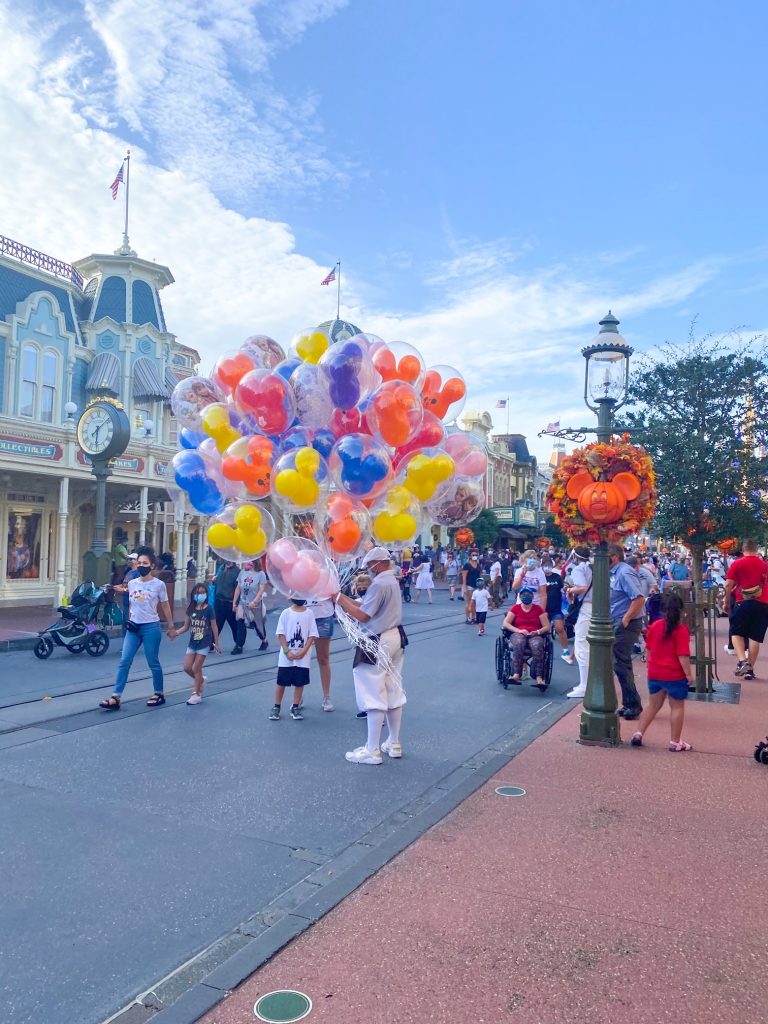 5. Futuristic Trash Cans
Ever been to an amusement park where the trash can is overflowing? That is something you will never encounter at Walt Disney World, due to one very interesting Magic Kingdom secret. Although Magic Kingdom holds about 56,000 visitors per day, the park remains spotless.
The reasoning for this is the trash cans at the park, which are designed to be 30 steps apart from one another. Walt Disney himself conducted a study which proved it would take the average person around 30 steps before they dropped whatever garbage they were holding on the ground.
The above average number of trash cans at Walt Disney World isn't the secret, though. There are small pipes in every Walt Disney World Trash can which shoots the trash at 60 mph out of the can you drop it into. From here, the trash is sorted below ground and tossed out appropriately.
The good news about this is the plastics, papers, etc. are all sorted and recycled as well. You never have to feel guilty for tossing out your Starbucks cup in the Magic Kingdom again!
6. What's That Smell?
When missing your home away from home, do you often think of the smell of The Pirates of the Caribbean Ride or The Confectionary? This hidden secret at Magic Kingdom has emphasis on nostalgia!
Various spots of Disney's Magic Kingdom contain different smells which are directly connected with wanting to leave everyone with the most magical experience yet!
These "Smellitizers" or air-blowing machines are used by putting a scent or an item in front of high-powered fans which then push the scent toward you.
7. A Horse Fit For A Princess
The Prince Charming Regal Carousel holds 90 horses, making it the largest one in North America! Located just behind Cinderella's Castle, it is a must-stop for every family.
Due to its large size and the large amount of horses, the wait is usually pretty short. However, there's one horse you should be looking for: the royal stallion, Cinderella's horse!
The royal stallion has a gold ribbon on its tail, which allows it to stand out from the rest. If you can spot it, great! If you can ride it, even better!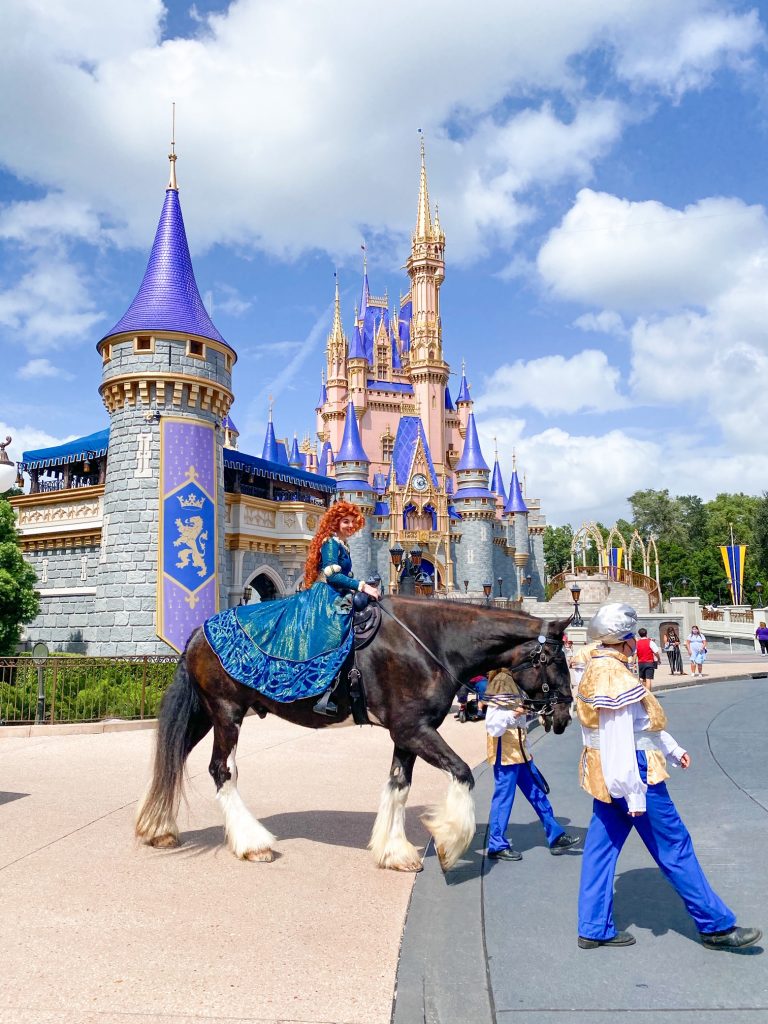 8. The Scary Truth Behind The Tower
Fitting to its name, the Tower of Terror is one of the most scary rides in Walt Disney World. Of course, it's only accurate that this next Magic Kingdom secret is a little scary, too.
The backstory to the ride which is shown each time you enter the spooky attraction entails several guests who disappeared one night when lightning struck the hotel.
The truth? When the Tower of Terror was being built, it actually was struck by lightning!
9. Tomorrowland, Sun & Sand
Tomorrowland in Disney's Magic Kingdom holds one of the most interesting hidden secrets at Magic Kingdom yet! Of course, Tomorrowland is where we are given a glimpse into the future world. With the ever-advancing realm of technology, it's not shocking that Tomorrowland is even looking ahead itself.
If you've ever walked through Tomorrowland, you may have noticed that the palm trees are made of metal. If you didn't notice, take a closer look next time!
As you're looking, notice the tops of the trees are open? They are actually collecting solar energy during the day! The trees close at night and reopen to soak up the sun's energy the next day!
10. Tunnel Vision
One thing often overlooked in Disney World is how Disney cast members get to their attraction at the park without being seen. This is one of the Magic Kingdom secrets you may have already suspected: tunnels!!
Underneath Disney's Magic Kingdom is a tunnel system which allows characters to get back and forth without being seen by the public eye. Imagine your child sees Mickey walking around with a human head? Not a good idea!!
These tunnels help keep the Disney magic intact while allowing for safe and speedy travel between destinations. Additionally, you can take a tour of these tunnels on The Keys to the Kingdom Tour, which allows you an inside look on dressing rooms, break rooms, and a whole new world which connects the Magic Kingdom and all of the other parks!
11. A Suite Not Even For Royalty
So it goes, most of our Magic Kingdom Secrets revolve around Cinderella's Castle. This one revolves around the inside of the castle, which encompasses the "royal" suite.
This suite was built originally for Walt Disney and his family to stay at during their trips to the park. However, when Walt died in 1966, the area was then used for telephone operators.
Since then, the suite still exists, and is apparently an invite-only basis. Some celebrities have reportedly stayed there before, but it is off-limits to the general public. Rumor has it people have even offered large sums of money to stay there and have been turned down.
If you look from the outside of the castle and happen to know where Cinderella's Royal Table takes place, one of our favorite character breakfast options, the suite is the small stain-glassed window above it.
The suite is even off limits during the previously mentioned Keys to the Kingdom Tour!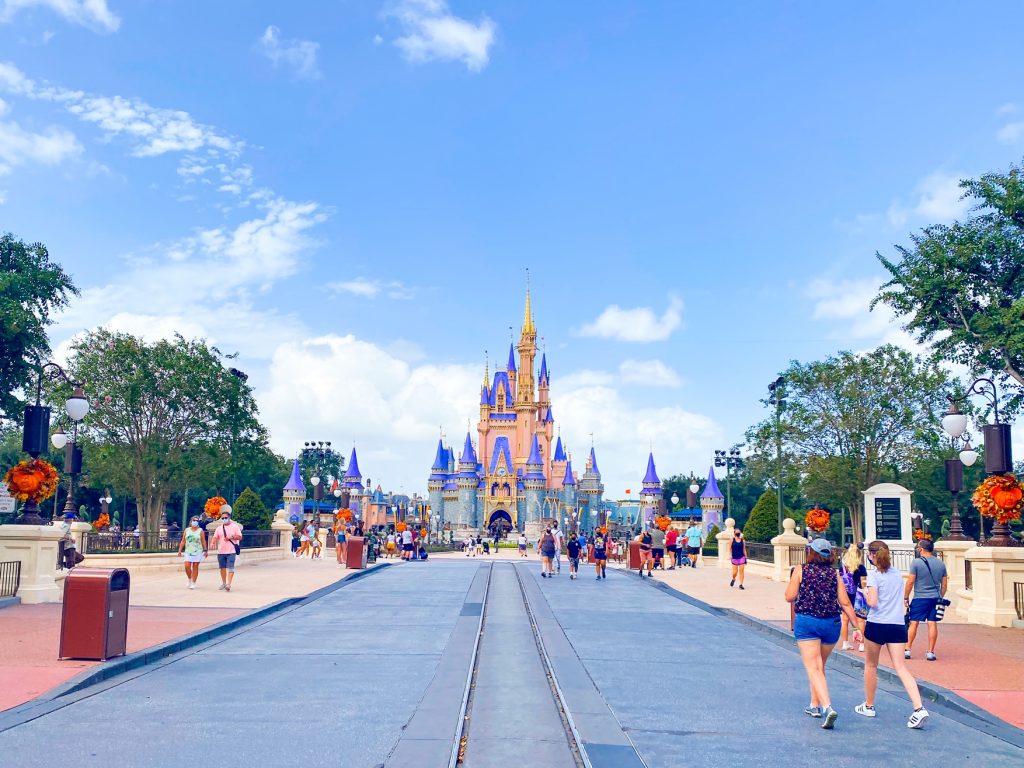 12. A Haircut Worth Waiting For
One interesting Magic Kingdom insider secret is there is actually a working old-fashioned barber shop in the park! This barber shop, called Harmony Barber Shop, offers haircuts to children and adults. Of course, you must book in advance for this experience.
Located right on Main Street USA, be sure to look for the one of many 1900's themed buildings which looks just like a barber shop! The shop is equipped with state-licensed cosmetologists and an old-time look to it.
One of our favorite Magic Kingdom tips is you can book a baby's first haircut here! What a memorable experience for your family!
13. The High Flying Flags
One Magic Kingdom insider tip is one often overlooked by guests; the American flags. Due to the strict guidelines which require American flags to be taken in during storms, lowered, illuminated at night, etc., there is only one true American flag in Disney's Magic Kingdom, which is the large one you can see as you walk in the main entrance.
The rest of the flags in Disney's Magic Kingdom are just props. You can tell them apart due to each one containing a few less stars or stripes than the actual American flag does.
Keep a sharp eye out for these decorative flags throughout the park!
14. Height Illusions
Yet another Magic Kingdom Insider Secret is the height of the beloved castle belonging to the one and only Cinderella. You can see this elegant castle nearly anywhere you go, whether it be on rides throughout the parks, walking down Main Street, and even on transportation such as the monorail!
The secret is, the castle was actually structured to look much larger than it actually is. The castle itself is only 189 feet tall! This technique is called "forced perspective."
The next time you are up close to the castle, notice how the bricks get smaller as they go up! It's all part of the illusion!
15. A Tribute to the Greats
Walking down Main Street USA, you may notice names of people in the windows. This is yet another Magic Kingdom secret.
The names of these people as well as some of the businesses are made up! These names are to honor Disney Imagineers for their hard work building the happiest place on Earth.
Look out for Walt and Roy Disney's names as you stroll down Main Street!