If you're looking for some of the best hidden gems at Disney, then look no further! We have hunted out the little known facts and places around Disney World in order to help you do some different things on your next trip.
We have some hidden restaurants, fun tours, and even some fun free things for you to do that should take you off the beaten path at Disney. We hope these are new and different for you, and your family enjoys these hidden gems!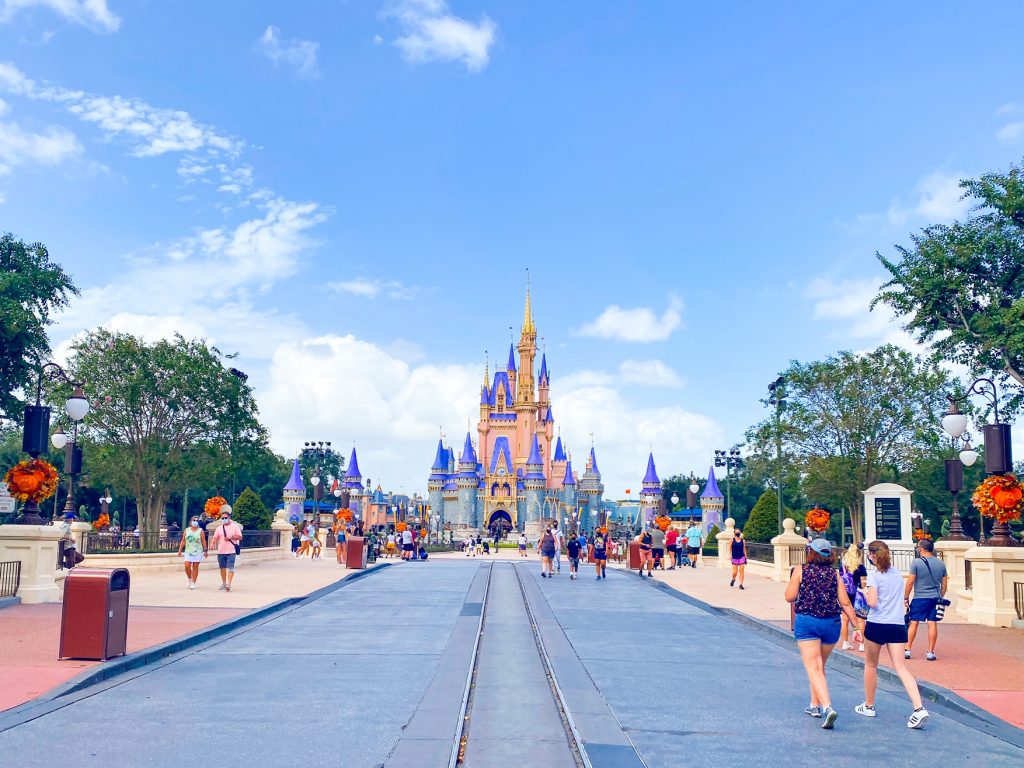 15 Hidden Gems at Disney World You Didn't Know About
Monorail Bar Crawl
One of our favorite Disney hidden gems is going on the Monorail Bar Crawl. No park ticket needed to hop on the Monorail and head around the Magic Kingdom resorts. Grab a drink and a bite to eat at each stop, and enjoy these gorgeous resorts.
Start at Steakhouse 71 Lounge at the Contemporary, head to Tambu Lounge at the Polynesian, and then end your night at The Enchanted Rose at the Grand Floridian. You can even make this family-friendly by grabbing non-alcoholic drinks or a dessert at each lounge! This is a great way to spend a non-park day or relax after long hours in the park.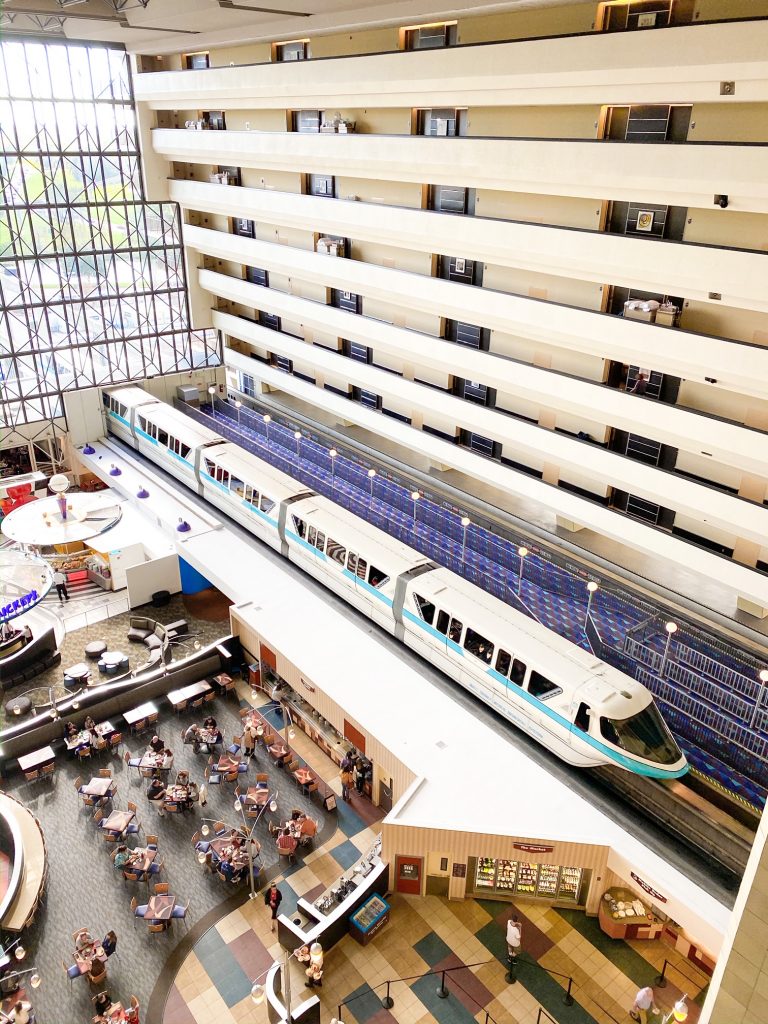 Behind the Seeds Tour
If you love Living with the Land at EPCOT as much as we do, then you should definitely go on the Behind the Seeds Tour. This is a great hidden gem at Disney World because you get to take an hour tour of the greenhouse inside Living with the Land, and get to learn all about the horticulture and science of this ride.
This tour is only $35 per person, and is a great way to learn about one of the iconic rides at EPCOT. You'll love walking amongst the plants while the ride vehicles float on by, and get to hear more about how they use the plants they grow there. Children and adults will both enjoy the tour, and it had to make it on our list of cool things to do in Disney.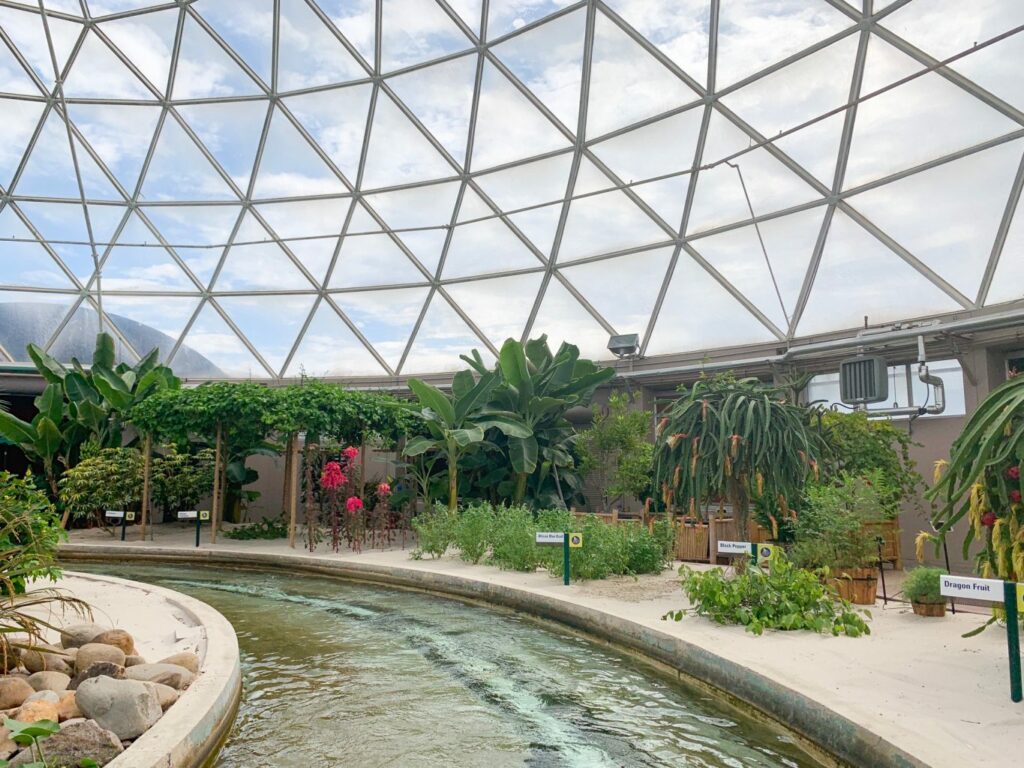 Go on a Fireworks Cruise
If you're looking for a completely unique experience and one of our favorite hidden gems at Disney, then going on a Fireworks Cruise is perfect for you! You and 9 friends or family members can rent a boat, equipped with a captain, snacks, and soft drinks to take you out to see fireworks.
You are able to see either the EPCOT or Magic Kingdom nighttime shows, and you'll see the fireworks in a completely different way. The Magic Kingdom boat takes you out into Seven Seas Lagoon, and the EPCOT boat will take you right outside of the World Showcase Lagoon.
This is an expensive hidden gem at Disney though – $399 plus tax – but it's one of the best non-touristy things to do in Disney.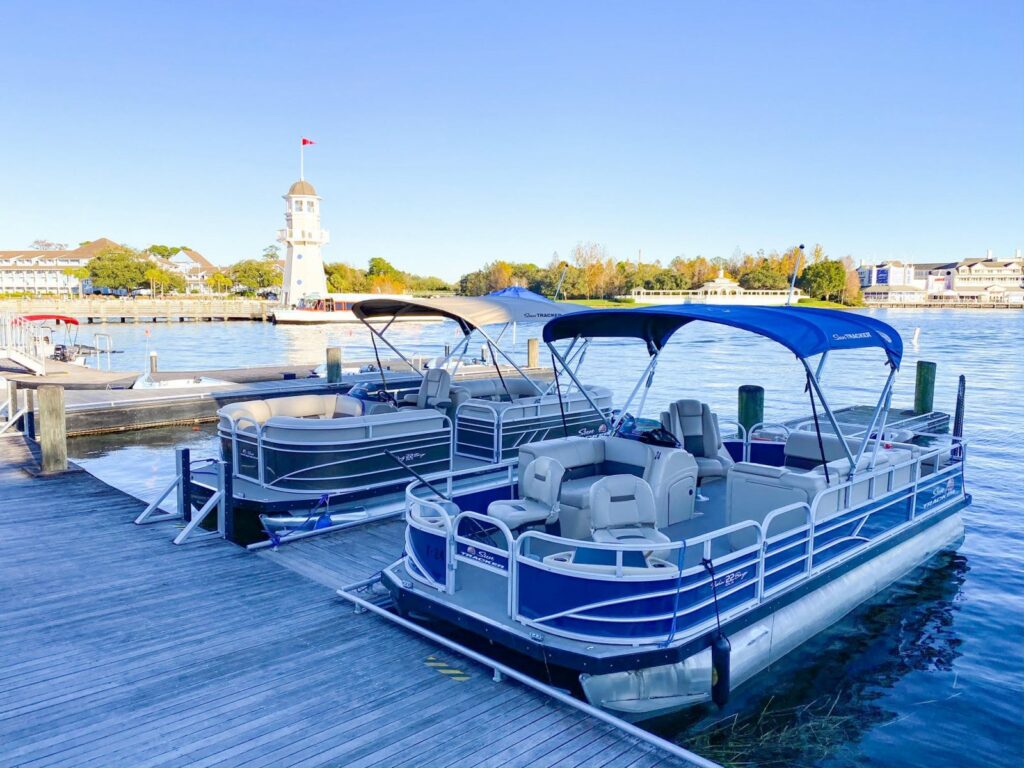 Go to La Cava del Tequila
Hidden in the Mexico Pavilion, La Cava del Tequila is an epic bar. They have some of the most unique drinks in all of Disney World, and the bartenders here are extremely helpful and knowledgeable. You'll be able to try different tequilas and find out your likes and dislikes, and sometimes there are even special events here for tastings and launches.
This is the perfect bar to head to while visiting EPCOT because it's literally tucked away and hidden, and a completely unique bar experience. Don't forget to get the queso and guacamole here too – delicious drinks and snacks make this one of the best hidden gems to visit at Disney.
Get Les Halles for Breakfast
If you're looking for a delicious breakfast that's pure Disney off the beaten path, then head to the bakery in the back of the France Pavilion. Les Halles Boulangerie-Patisserie is a delicious French bakery full of sandwiches, treats, and pastries.
Get to EPCOT early and head here as soon as you can. You'll be able to get a coffee, a delicious breakfast, and grab a table – something that gets harder the later in the day here. This is such a great hidden gem for a bite to eat, and a wonderful way to start your EPCOT day.
Pro tip: sometimes this is open before the rest of World Showcase, and you can have not only a quiet breakfast but get some great photos with no one in them!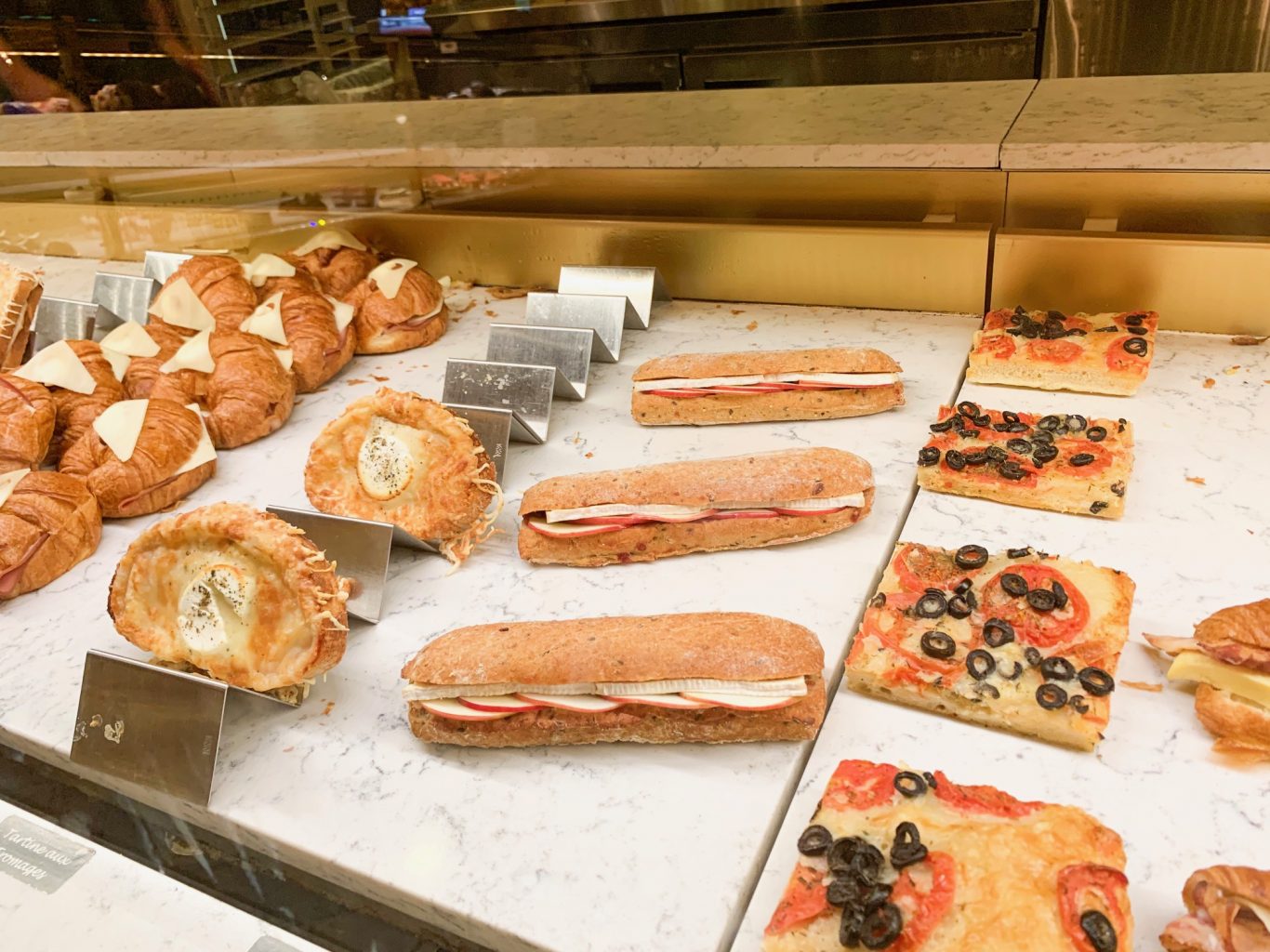 EPCOT Scavenger Hunts
During the EPCOT festivals there are so many things to do and see, but did you know each festival has scavenger hunts to do as well? You can buy a scavenger hunt map and once you complete it, you'll be able to take home a prize.
Pro tip: you don't even have to complete it! You can turn in a blank one for your prize too!
There are also food scavenger hunts during the festivals too, where you'll either eat cookies, or colorful food, or even plant-based items. You'll also get a completer prize for these challenges, but you do have to actually eat them in order to get the prize. Nothing beats hidden gems at Disney when food and prizes are involved, and these are some of the best lesser known things to do at Disney.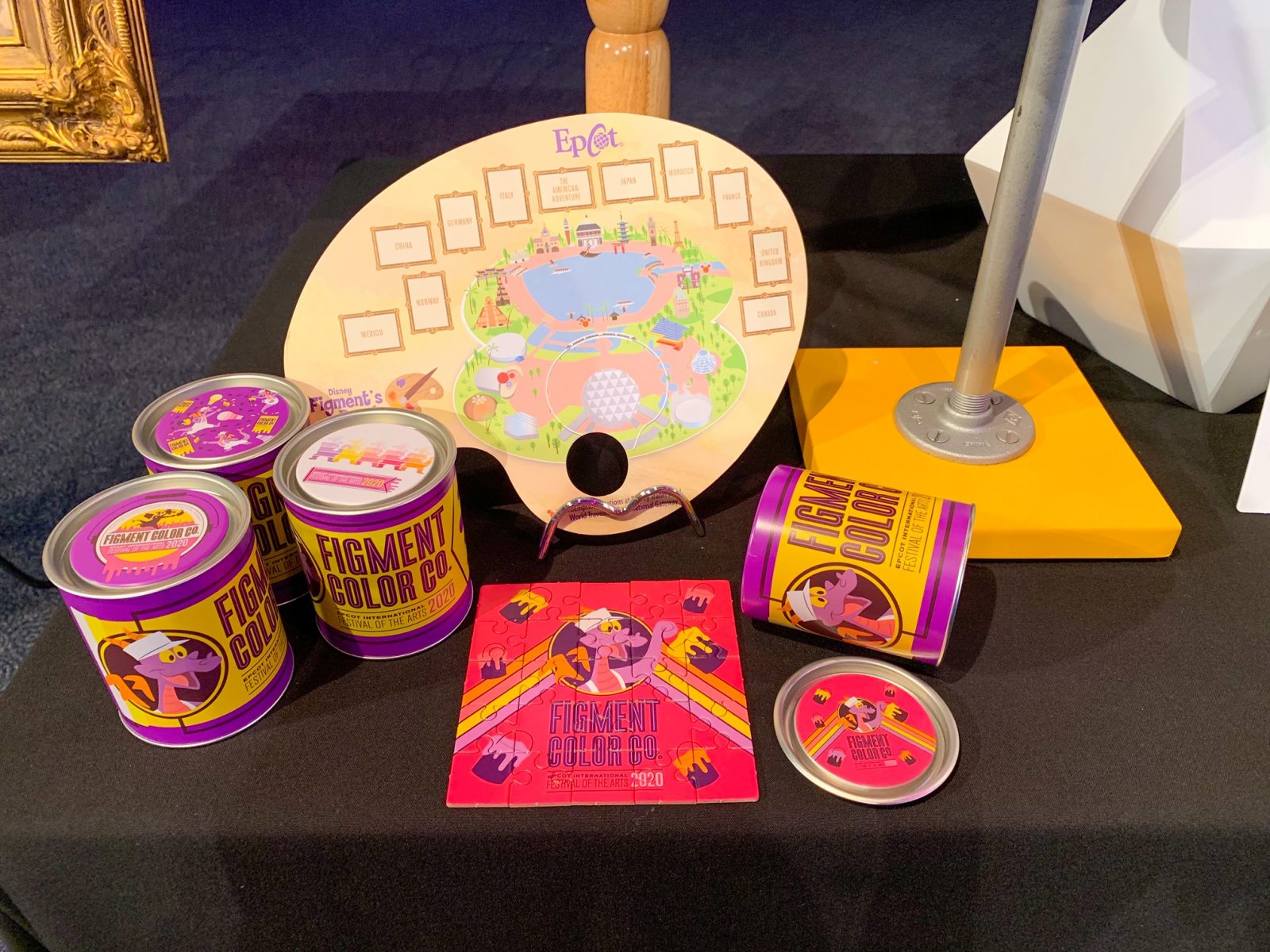 Get Pixie Dusted
We know this is typically something only little ones get at Disney when they go to Harmony Barbershop or Bibbidi Bobbidi Boutique, but getting Pixie Dusted doesn't have an age limit! Adults can also head to Sir Mickey's in Magic Kingdom and get a little sprinkle of Pixie Dust as well.
Nothing is more magical than starting your day with a wish and magic, and this is one of our favorite free things to do too! Getting Pixie Dusted as an adult is one of the best kept secrets in Disney, and definitely one of our favorite hidden gems at Disney.
Read the Windows on Main Street USA
If you're looking for a hidden gem at the Magic Kingdom, take a look up at the windows on Main Street USA. Each of these windows has a "business" painted on them, and these businesses all credit retired major contributors to the Disney Parks and company. Some of the names are Imagineers, some are Disney family members, and others are important company executives.
These tributes are fun and touching, and it's nice to spend a little time trying to figure out why that person got the business they did!
These are a cute little part of Disney history, and it's fun to look for Imagineers and Disney family members' names. The painted windows above Main Street are some of the cutest hidden gems in the park, and one of the best kept secrets in Disney. Hint: look above the Plaza Restaurant for Walt's name!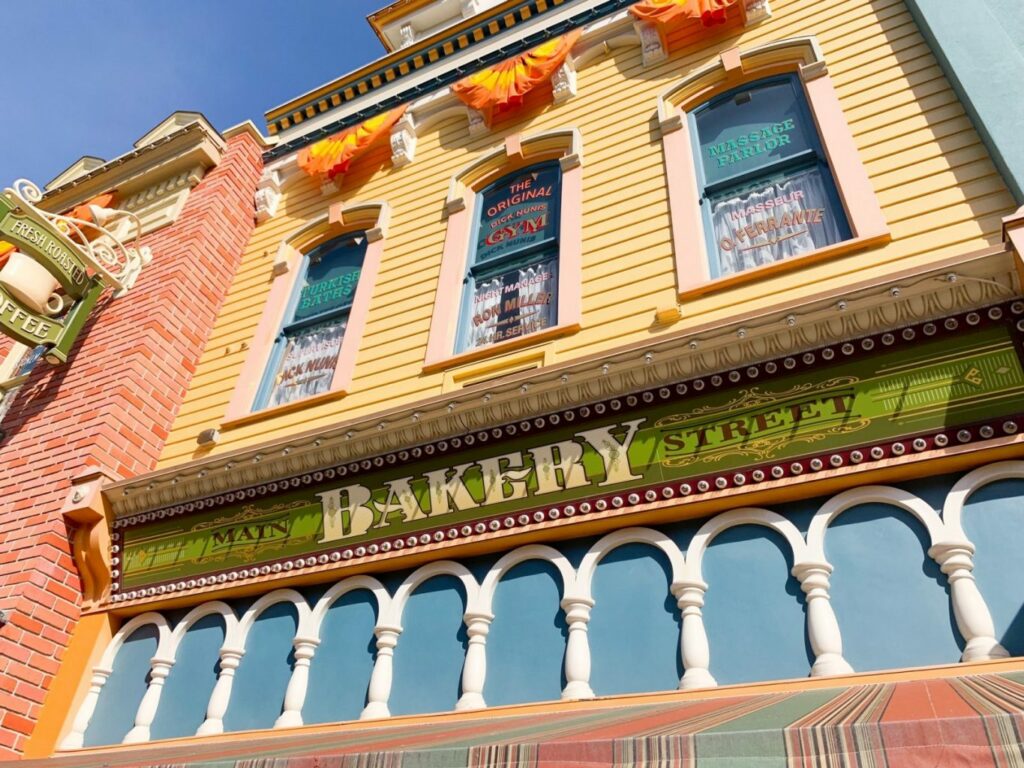 Stay for the Electric Water Pageant
This 15 minute musical, magical light show takes place every night between 8:30 and 10:30 in the Seven Seas Lagoon near Magic Kingdom. You can see it from every hotel around the Seven Seas Lagoon, as well as when you're leaving Magic Kingdom at night. It's such a great way to say goodnight to the park, and is as old as Magic Kingdom itself.
If you're visiting one of the Magic Kingdom resorts or leaving the Magic Kingdom, keep an eye and an ear out for the sea serpent that leads off this pageant. Making time to watch this adorable show is definitely off the beaten path at Disney, and deserves more attention than it gets.
Grab a Drink at Club Cool
If you're looking for a fun and free thing to do at EPCOT, then head to one of our favorite hidden spots at Disney: Club Cool. Not only is this a Coca-Cola merchandise store, but you can also try beverages from all around the world – for free!
Some of these are absolutely delicious and some are more of an acquired taste. You can't skip Beverly – it's a requirement to try it! Taking a few minutes to cool off in here and trying some fun drinks is definitely one of our favorite hidden gems at Disney.
Take an Amphicar Ride
One of the most unique things to do in Disney is to take an Amphicar ride around Lake Buena Vista at Disney Springs. For $125, 3-4 people can take a ride around the lake and hear the history of these floating cars.
You can make your reservations at The Boathouse, as well as you do get a discount for having a meal there too. You've probably seen these while visiting Disney Springs, and taking a ride in one is one of the best hidden gems at Disney.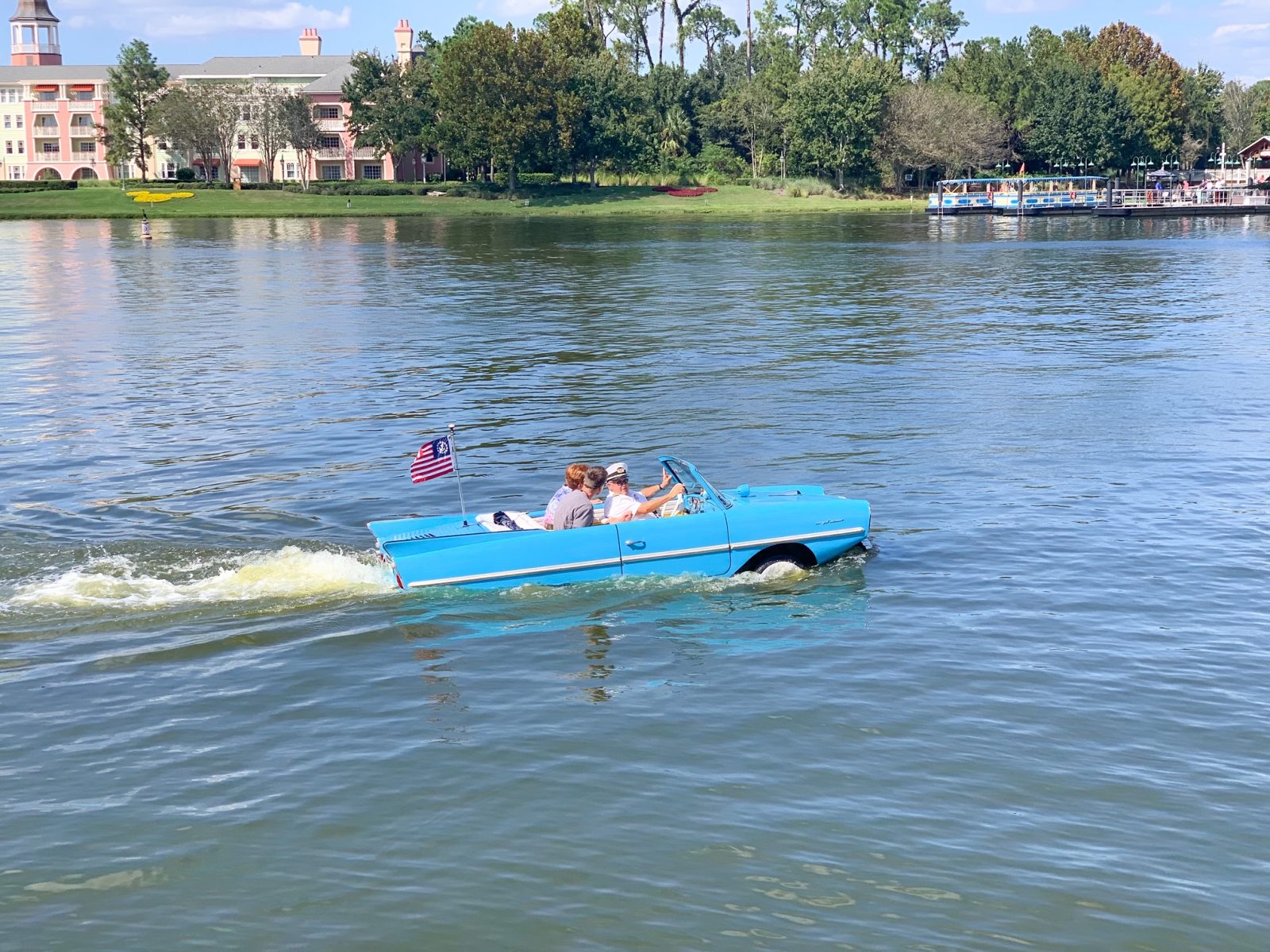 Eat at Olivia's
Tucked away at Old Key West Resort, Olivia's Cafe is worth the reservation and trip over. This relaxed and beautiful restaurant will make you feel like you've taken a trip to Key West, and grabbing a meal here is one of the best non-touristy things to do in Disney.
If you've ever grabbed a meal here, you know the Southernmost Buttermilk Chicken dinner is iconic, and it's always the recommendation. But, you really can't go wrong with any of the food here. This little restaurant is definitely one of the secret places at Disney, and truly one of the best hidden gems at Disney.
Grab a Meal in a Wine Cellar
Most people walk right by Tutto Gusto Wine Cellar in the Italy Pavilion of EPCOT and don't pay it any attention. But they should. You can grab a great meal and glass of wine here without a reservation, and the food is just as good as a table service restaurant – it shares a kitchen with Tutto Italia Restaurant.
This is one of the hidden places in Italy and it's one of our favorite hidden gems at Disney. Take time to relax during a long park day, grab a glass of Italian wine, and a few small plates in this cozy wine cellar.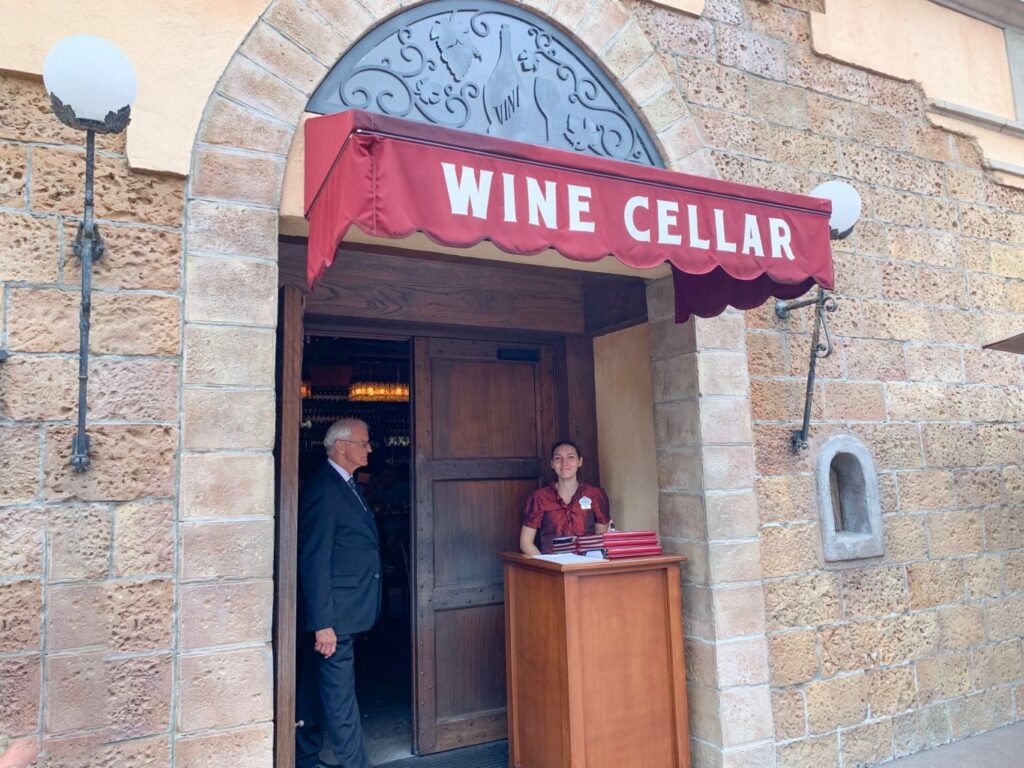 See Voices of Liberty
In the American Pavilion, the Voices of Liberty perform several times a day in the rotunda. This room offers the perfect acoustics for these amazing singers. They sing a mix of patriotic and Disney songs, and they are unbelievable.
Seeing them perform is moving and emotional, and a unique experience. We know a lot of people skip the American Pavilion but don't if they are about to perform. The Voices of Liberty are one of the best hidden gems at Disney.
The Kiss Goodnight
If you're at Magic Kingdom late at night, and end up staying after official park close, then don't miss the kiss goodnight. This plays every 30 minutes after official park closing, and is a sweet send-off for guests.
Cinderella Castle sparkles and twinkles, and then "When You Wish Upon a Star" plays as well. A narrator thanks you for visiting and this wraps up a long day in the park, leaving you feel warm and cozy as you're being (gently) told to leave. This is one of the best kept secrets in Disney, and hopefully you're lucky enough to see it!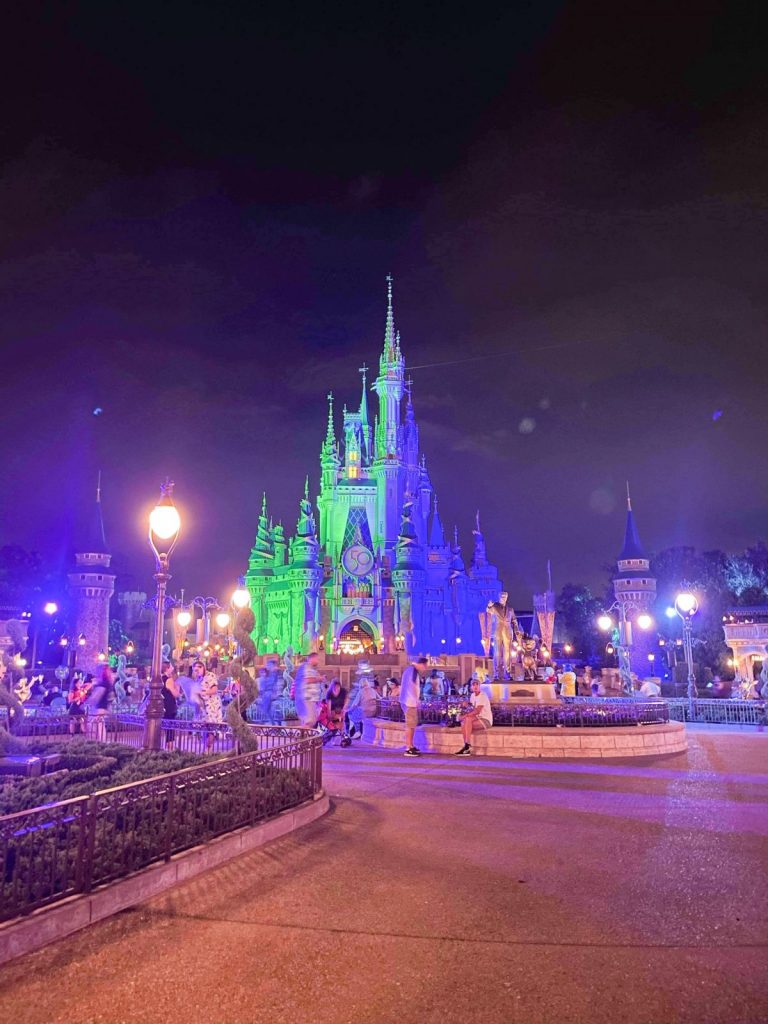 Did you already know any of these hidden gems? Have you eaten at any of these restaurants or noticed any of these secrets before? If not, we hope you take advantage of them on your next trip!
If you've already done some of these, which are your favorites? Let us know in the comments!