If you are looking for the best Epcot rides, then you have come to the right place! Epcot is classic Walt Disney World at its finest and has some of the most interesting and unique attractions. Built in 1982, Epcot is composed of Future World and the World Showcase, and this park has some of the best places to eat and some of the most beautiful views in all of Disney World. But what really sets this park apart is the rides. The rides at Epcot have everything: from old-school, nostalgic experiences to thrilling out-of-this-world adventures!
You can easily spend all day in Epcot, and there are tons of things to do. From movies, to shows, to an epic nighttime experience, there are attractions and rides for everyone in your group. It's also a HUGE park, with attractions for everyone, from little bitty kids who need a calm place to relax to adults with a taste for exhilaration. Make sure to check out the Official Epcot Map so you know where everything is located around the park!
But with so many attractions, it can easily become overwhelming. How do you figure out which rides are the best Epcot rides, so that your family only rides the best of the best? That's where we come in! We've done the hard work for you – if you want to call riding awesome rides "work" – and we have put together a list of the best Epcot Rides that are a must do. This list will have all your need-to-know information so you can make the most of your next Epcot trip and your family will think you are the expert on rides at Epcot!
Don't forget to check out our list of the Best Things To Do In Epcot for help planning your trip!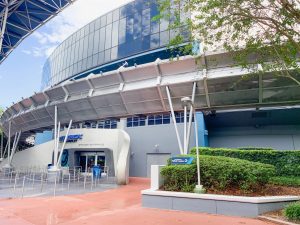 9 Best Epcot Rides and Attractions You Must See
Spaceship Earth
The ginormous, silver geodesic sphere that is Spaceship Earth isn't just the icon of Epcot, but it houses one of the best Epcot rides. Board your time machine and take a slow-moving dark ride through the history of people and technology, with a look to the future. You'll start during the Stone Age and follow the human race through technological discoveries up until the computer age – and beyond. Even though it's pretty dark in some areas, the ride is super slow and isn't scary at all! Even the littlest of time travelers will love it. A classic ride at Epcot, anyone will enjoy learning where we came from and where we are headed within the world of technology, and you'll even have a chance to create your own future!
A personal favorite, Spaceship Earth is a must do attraction at Epcot and learning experience! There's nothing better than climbing aboard your time machine, and reliving some pretty amazing feats in human history (thanks Phoenicians!). It's a wonderful escape from the heat or rain.  All ages can ride, and will enjoy the slow stroll through time and history. And the interactive play area called Project Tomorrow at the end of the ride is also for all ages, and lets kids, teens, and adults explore science and the latest technology. You won't be able to miss the giant silver sphere at the front of the park that houses this ride, but here's a pro tip: don't head straight to it in the morning like everyone else does at park opening! That line can get pretty long, and not all of it is covered. Wait until lunch time and go when the wait is low. This makes our list because it's a classic, and once you ride, you too will think this is one of the best Epcot rides.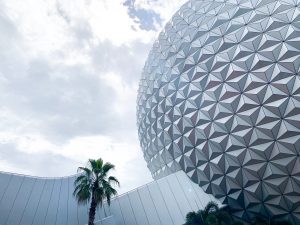 Mission Space
If you've ever wanted to be an astronaut, then Mission Space is the ride for you. Located on the left-hand side of Future World, this is a simulator ride that takes you to outer space and you're in control! The inside of the ride looks and feels like a spacecraft, and once inside you will start your training. After you finish your training, you will be ready to board your spaceship and take one of two tracks: Green or Orange. Green is less intense, does not feature the spinning or acceleration and is just an Earth orbiter, while Orange is the more intense, spinning journey to Mars. Orange will take you on a thrilling ride, complete with G-forces and the feeling of a spaceship launch and landing.
Mission Space is the perfect Epcot attraction for thrill-seekers! It's on our list of best Epcot rides because no other ride at Epcot is as thrilling or stimulating! Of the two tracks, the Green mission isn't as intense, is more family friendly, and has a height requirement of 40″, while the Orange mission requires a height of 44″ or more. Those prone to motion sickness should choose Green, while only the bravest of astronauts should choose Orange. Riders who wish to do the Orange track should not be prone to motion sickness, should be in good health, and able to withstand the intense spinning. This ride isn't for the faint of heart, and expectant mothers cannot ride either track. That being said, adventurous, thrill-loving teens, tweens, and adults will adore this ride! For those who love the thrill, this will become one of their favorites and best rides at Epcot. This is a good use of a FastPass, or to not waste your three precious FastPasses, go during slow times like later at night, during extra magic hours, or during traditional meal times.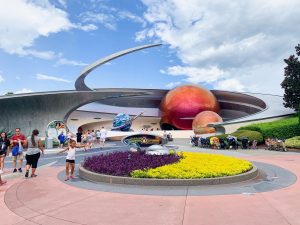 Test Track
Staying in Future World, you'll find the exhilarating attraction of Test Track. This ride will quench anyone's need for speed! Sponsored by Chevrolet, this ride allows guests to create their own dream car and take it for a spin! Start out by building the car you've always wanted, and then you get to compete against others, and see how your car stacks up. You'll put your dream car to the test on the ultimate obstacle course, complete with curve-hugging turns, brake checks, and even some questionable driving conditions. The four tests of the obstacle course are: capability, efficiency, responsiveness, and power. During the final test, power, your car will race outside to see how it handles speeds up to 65 miles per hour!
Even though Disney considers this a thrill ride, it's fairly family friendly. It'll be exciting for those not old enough to drive to have the chance to control a car and navigate through some crazy obstacles. Some kids may be scared of the acceleration at the end, but a lot of them will love it! Height requirement is 40″, and this ride is for kids, teens, tweens, and adults alike. Fun fact: this ride is the fastest Disney Attraction with those speeds up to 65 mph, and that alone makes it one of the best Epcot rides. The line here can pretty long since it's super popular, so this ride is a FastPass must. But, even that can take awhile, so our pro tip? We suggest using the single rider line to avoid waiting in either standby or FastPass lines for too long, and you can just meet up with your party in the after ride interactive play area. Test Track is easily one of the most fun and makes our list of best rides at Epcot because it can't be missed, and tweens and teens specifically will find this ride exciting!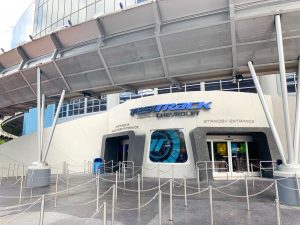 Soarin' Around the World
Soarin' takes you on a tour around the world – from a birds eye view! You'll fly over natural wonders and manmade marvels, and experience our world in a way you never thought possible!  The Swiss Alps, Taj Mahal, The Great Pyramids, and even Spaceship Earth are just a few of the famous sights you'll encounter. It features an IMAX projection screen, and that combined with the gentle motion of the ride will make you think you are really are soaring over the world! Soarin' is a completely immersive feast for the senses: sight, sound, and even scents (hello roses and the ocean!)! It's fun from start to finish and easily one of the best rides at Epcot.
Located in the Land Pavilion of Future World, Soarin'  can be a good way to escape the heat and get a little air conditioning! It's also a great pick for a rainy day in Epcot since the ride and queue are entirely inside. It's a family friendly ride, with a height requirement of 40″. Kids, teens, and adults will enjoy this aerial view of nature, and even those with motion sickness issues will find this ride enjoyable.  This ride makes our list of best Epcot rides because it's absolutely breathtaking. There's no other way to see places like the Eiffel Tower, Mt. Fiji, the Great Wall of China, and Disney makes it easy to experience these from a unique perspective. Make sure to FastPass because the wait can get pretty long, or ride later at night to avoid the lines.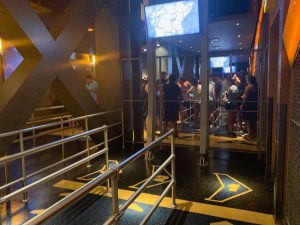 Living with the Land
One of the most underrated rides at Epcot, Living with the Land is a personal favorite! It's a quiet escape from the noise and chaos of Disney World and a great way to learn a little something too. This is a gentle boat tour through the world of farming, and even goes through a greenhouse! Food grown here is served at Sunshine Seasons and Garden Grill in the Land Pavilion, and this is a wonderful way for the kids – or adults!- to learn something about horticulture on vacation. The greenhouse always has a few surprising fruits and veggies, and this ride is full of hidden Mickeys – and even sometimes hidden Minnies! Part of the ride takes you through a different kind of farm: a fish farm, and you'll learn how Disney is incorporating agriculture and animal farming.
This soothing, calm ride is great for all ages and there isn't a height requirement. Living with the Land is another ride that can be a great escape from the weather as it is located within the Land Pavilion,  and especially since the entire queue is inside. Most will find this attraction peaceful, educational, and the perfect little slice of classic Epcot. After riding Living with the Land, another thing to do at Epcot would be to take the Behind the Seeds Tour where you can actually meet with the scientists behind the greenhouse and even get to walk around some of the places you just saw on the ride!
Gran Fiesta Tour
Our trip of the best Epcot rides has now taken us to the World Showcase. The Gran Fiesta Tour featuring The Three Caballeros is located in the Mexico Pavilion of World Showcase, and features a slow boat ride on the search for Donald Duck. You'll board your boat and help Panchito and Jose Carioca – the other two Caballeros – look for Donald all over Mexico. Famous Mexican landmarks and lots of laughter are part of the ride, and it even ends with fireworks and a concert! You'll be singing The Three Caballeros song the rest of the day, and craving Mexican food after smelling San Angel Inn Restaurante while in line.
Any age will love this ride, and there isn't a height requirement. Little ones will find Donald and his pals amusing, and adults will enjoy the calm escape and possibly even a little bit of nostalgia! The wait is never long for this ride, and since the ride is located down inside the pyramid at the Mexico Pavilion, it's another great place to avoid the weather! It's a great ride for those with babies, as it's very calm and air conditioned. This adorable ride is seriously underrated, and we think you'll find it to be one of the best Epcot rides.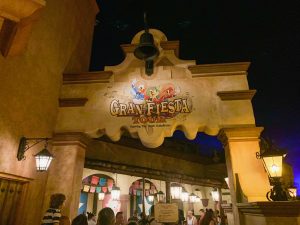 Frozen Ever After
Lovers of Frozen and Disney music will love this ride! Take a trip to the Norway Pavilion in the World Showcase, and board your log flume and hitch a ride to Arendelle.  This ride will take you to see Olaf, Anna, many others, and of course, the ice queen herself, Elsa. You'll sing along to the songs from the movie, and enjoy seeing all your Frozen friends on this slow-moving dark water ride. A personal favorite, this ride is so much fun and so adorable! Visually stunning and full of surprises, Frozen Ever After will delight even non-fans of Frozen and melt some hearts!
This is arguably the best Epcot ride right now, especially if you consider the long lines and how hard it is to get a FastPass! FastPass is more than recommended here, it's basically required. Book this FastPass as early as possible! Pro tip for those who can't get a FastPass? Get an early morning breakfast reservation at Akershus Royal Banquet Hall and you'll be in the Norway Pavilion when the park opens, or do the Frozen Ever After Dessert Party at night and your group will be escorted to ride the ride after park closing! One great thing about this ride is that the entire queue is covered and inside, which is great in the Florida elements. This slow, dark water ride is for all ages and has no height requirement, but just know, there are two small drops – one backward and one facing forward – and you may get wet! Princesses will obviously love this ride, and we promise everyone else will too! It's too much fun to miss out on, and we think it's one of the best rides at Epcot.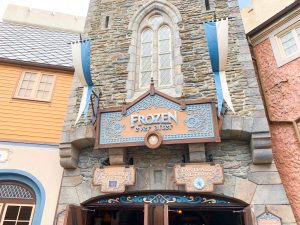 Ratatouille
Ratatouille is one of the best EPCOT rides in Disney. Located in the France Pavillion, this fun family-friendly ride is based on the popular animated film of the same name.
It is a 4D adventure that has guests joining Remy on an adventure in Gusteau's restaurant. You'll get to see, smell, and feel as if you are in the restaurant with the French Chefs preparing for the big dinner rush.
Viewing the screens requires the use of 3D glasses, so if you or your party are sensitive to simulations or 3D films, you may want to pass on this ride.
Ratatouille functions on a trackless system, like Mickey and Minnie's Runaway Railway, that takes you through familiar scenes from the Ratatoullie film, and a few new scenes as well. This ride does not have a height requirement, making it the perfect if not one of the best EPCOT rides for everyone in your party to enjoy.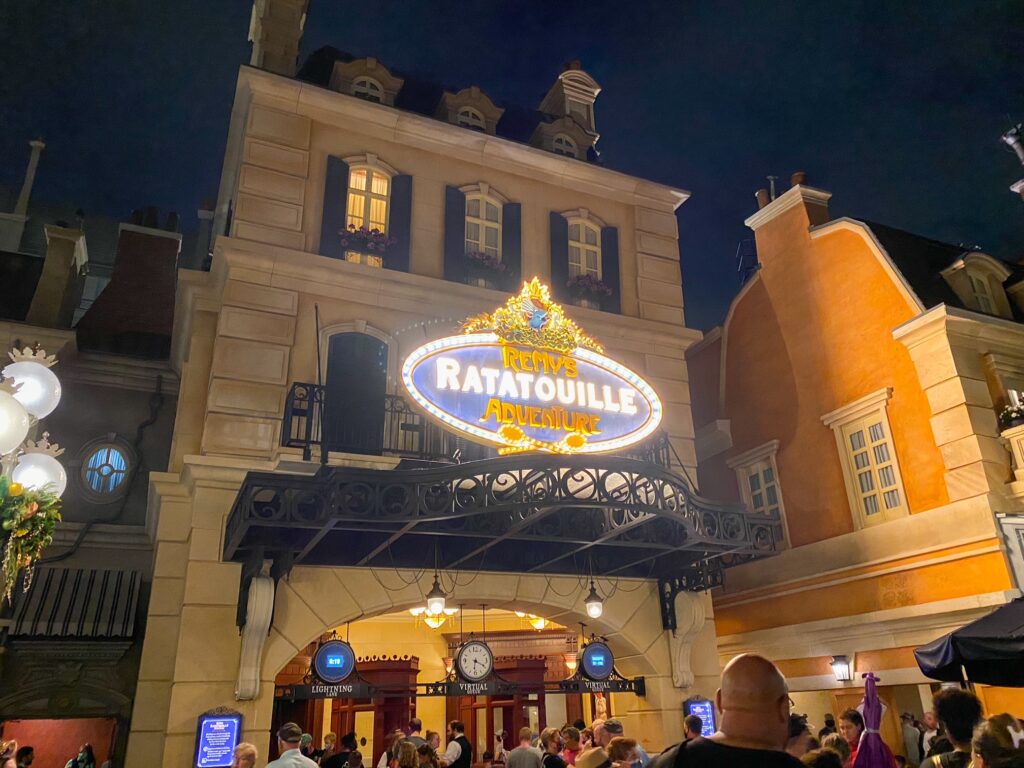 Guardians of the Galaxy: Cosmic Rewind
Guardians of the Galaxy: Cosmic Rewind is one of the best EPCOT rides we've had the chance to experience!
When we were told this was better than Flights of Passage in Animal Kingdom, and Rise of the Resistance in Hollywood Studios, we were doubtful.
However, this ride is worth the hype and has quickly climbed the ranks as one of our all-time favorite rides at Disney World.
This ride is an indoor galactic rollercoaster that has the Omni-mover feature, so think Haunted Mansion meets Space Mountain.
The soundtrack for the ride rotates through six songs from the mid to late 70s and early to mid-80s so that way, each ride creates a different experience for the guests.
If you are motion-sensitive or are prone to motion sickness, you may want to consider skipping this ride. While the coaster does not go upside down, it does twist and turn in a way that may have riders feeling the movement of the ride.
There is a height requirement of 42 inches, but otherwise, this is sure to be one of the best ECPOT rides for all the members in your party.
This is one of the best rides ever and why it is one of the best attractions in Orlando Theme Parks!