Managing food allergies at Disney may seem scary, but don't worry! We have you covered!
Disney World offers a lot of great places for dining, and there are more allergy-friendly options at Disney being offered than ever before. With many of the Disney Trippers team having food allergies and special dietary needs, we've learned that eating at Disney isn't as complicated as it may seem.
To enhance your experience when dining on property, we've compiled a list of our top tips and tricks that will help make dining at Disney with food allergies easier than you expect.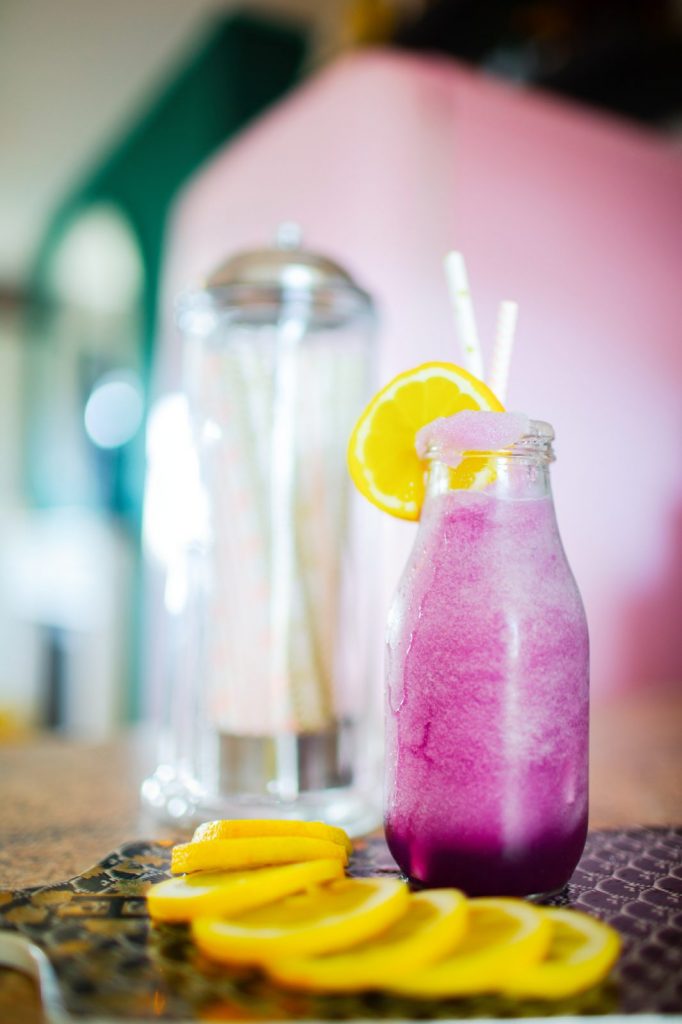 10 Tips for Managing Food Allergies at Disney
Check the Menus Options Before You Go
While this may seem normal to most people with a food allergy, having food allergies at Disney requires you to be just as vigilant in looking at menus before you go.
Eating with food allergies at Disney can be complicated, but a lot of the guesswork can be taken out of the equation by looking over the menu before you go.
Each Disney-owned restaurant will provide an allergy menu at the bottom of their virtual menu in the My Disney Experience app.
A remarkable feature of this app is that you can also pre-program your food allergies or special dietary needs into the My Disney Experience app, and the Genie can help you narrow down places to eat that will more easily meet your need.
Simply log into your My Disney Experience App account and check out your profile settings. There, you will be given the option to mark your food allergies.
Want to know what else the Genie program can do for you? Then check out our tips for Genie plus!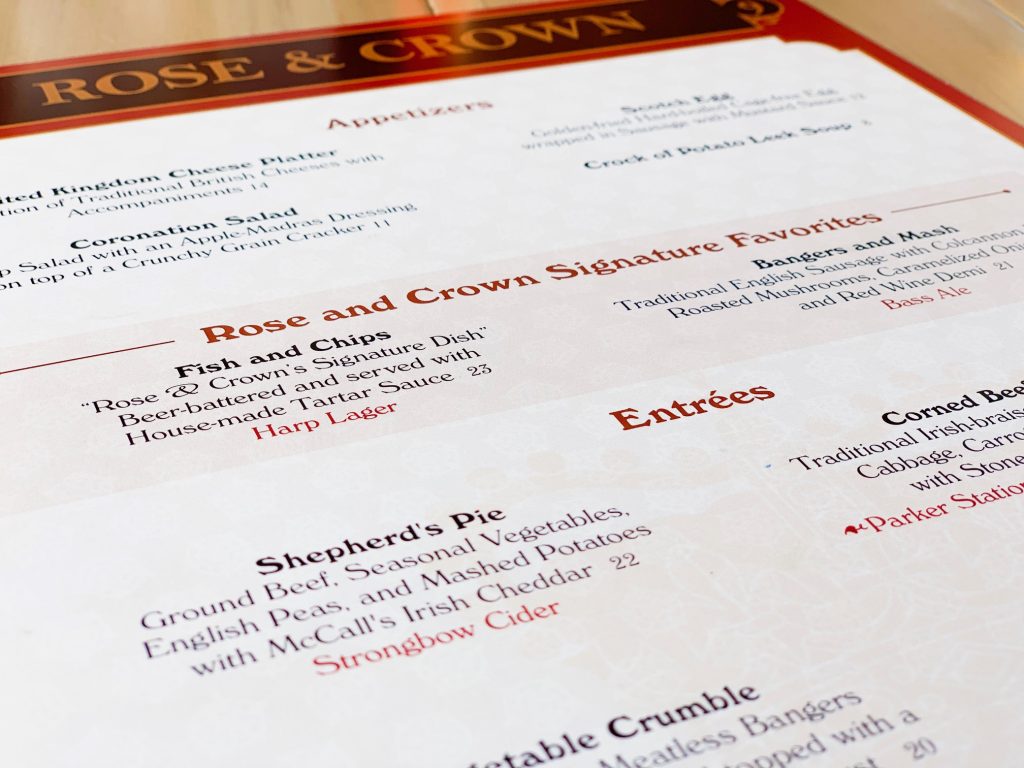 Ask for the Allergen Menu or Special Menu Options
No matter where you are looking to eat, ask for an Allergen Menu separately when you arrive at your chosen restaurant. Sometimes, a menu for allergen dining at Disney is also referred to as a 'Special Menu'.
We've found from our experience that the Allergen Menu in the actual restaurant can be different than the one you find online. This could change your entire dining experience at Disney, so it is important to really spend the effort and time asking for the Allergen Menu.
Many of these menus will be specifically tailored to your dietary needs, for example if you eat kosher or are vegan.
The Allergen menus will often list the allergens that it is safe for. If the allergen is not listed, that means it is not safe.
Sometimes, there are some really great seasonal options that get traded out. Other times, you may find yourself needing to talk to a cast member about what additional options are available to someone with your specific allergy.
Speaking of seasonal, check out our Ultimate guide for Mickey's Not So Scary Halloween Party!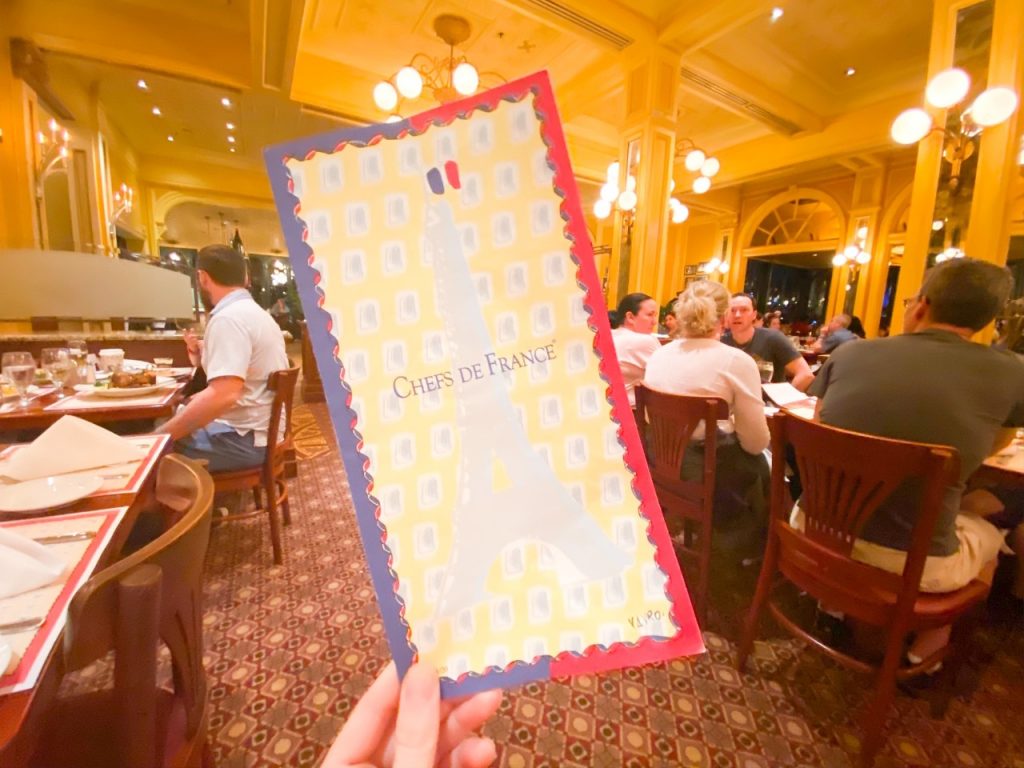 Be Upfront about your Allergy and/or Intolerance
At first, you may not want others on your trip to know about your food allergies, but being upfront about your food allergies at Disney is very important to the cast members, as well as to your own health!
As soon as you check-in for your restaurant, make sure that you let the host/hostess know that you have food allergies (this should be marked on your reservation ticket if you already marked one during the booking process, but it is always best practice to double-check that they are aware before seating you).
We've noticed that sometimes letting the host/hostess know ahead of time that they can help pair you with a more experienced waitstaff cast member who can walk you through the allergy menu easier than someone who is having their first day 'on stage'.
We've also found that letting the restaurant know upfront about the allergies and the specifics of those allergies allows the waitstaff cast members to help you and your guest have a more positive, memorable dining experience.
Curious about some of the character dining options? Check out our list of the best (and worst) restaurants for character dining at Disney World to help you enhance your next character meal!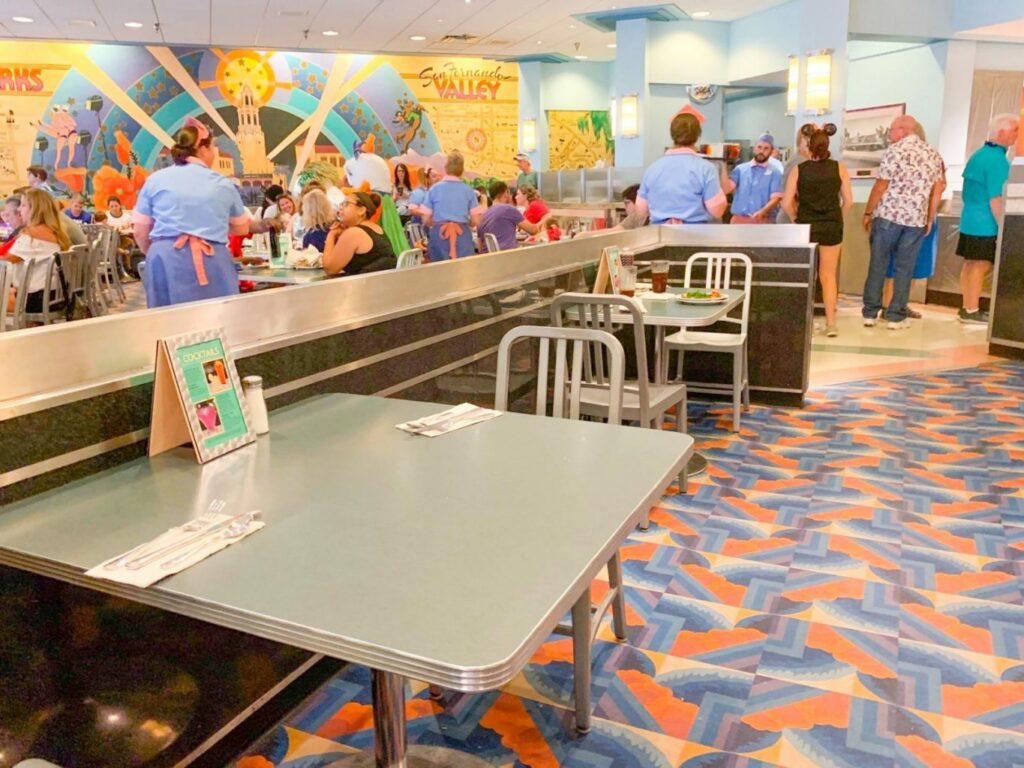 Talk to the Chef
Sometimes, people are hesitant to "inconvenience" others by wanting to ask questions and request a possible modification to a menu item in order for it to meet their dietary needs, especially those with food allergies at Disney.
This is a big reason why we recommend that ask to speak with a chef about your order before placing it.
Talking with a chef is one of the best ways to figure out how your food is prepared, and what is the level of possible cross-contamination (if there is any) like shared fryers or flat-top grills.
If there is nothing on the menu that is appealing or cannot be modified for your allergy, often the chefs will volunteer to create something that meets your needs, even if it takes a little bit of extra time.
Trying to find some place last minute to eat? Check out our list of best places to eat at Disney World so you don't go hungry!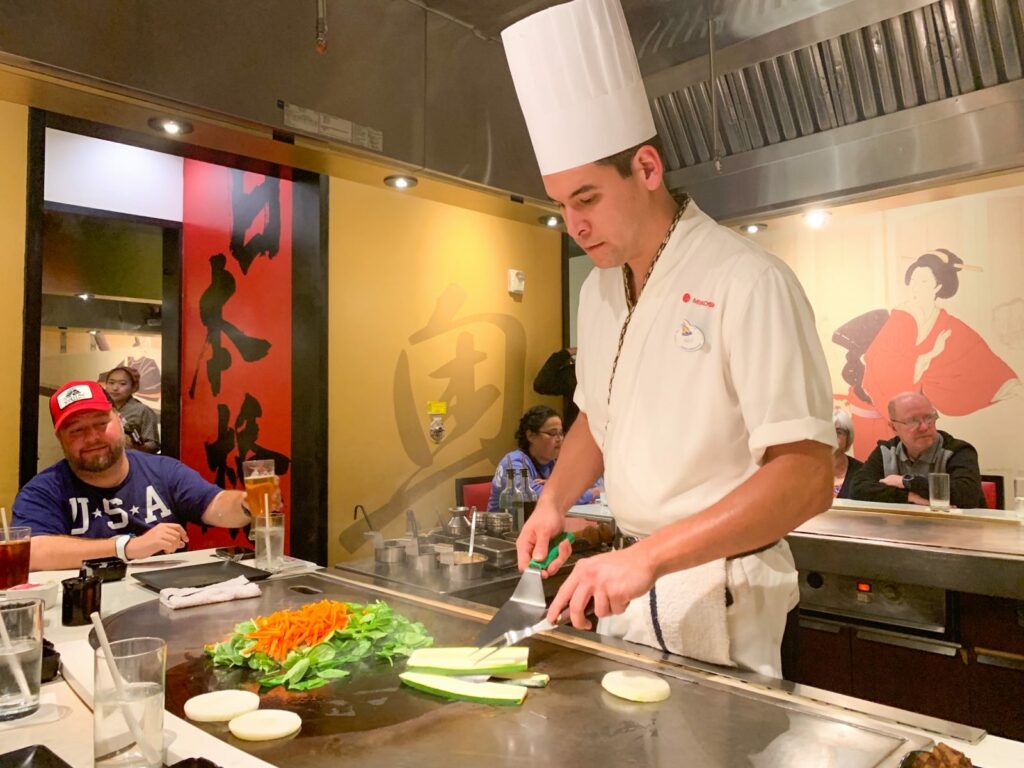 Go Simple with Your Order
With allergen dining at Disney, we recommend keeping your order simple.
A big reason why is due to the time it will take to make the food- prepare, cook, cool, and serve.
The more complicated you make your order, the longer it will take the chef to create. Plus, there is a higher likelihood of something being missed in possibly cross-contaminated areas.
Disney does there best to minimize areas that are cross-contaminated will common allergens, such as using a separate fryer in some kitchens and having a completely separate preparation station with veggies and condiments that don't get used other than for allergen-friendly dishes.
Trying to complicate an order will leave you feeling hungry longer, and it may not be your safest best when it comes to your specific allergy.
Looking for a way to beat the heat while waiting in line? Check out these cool ways to beat the heat at Disney!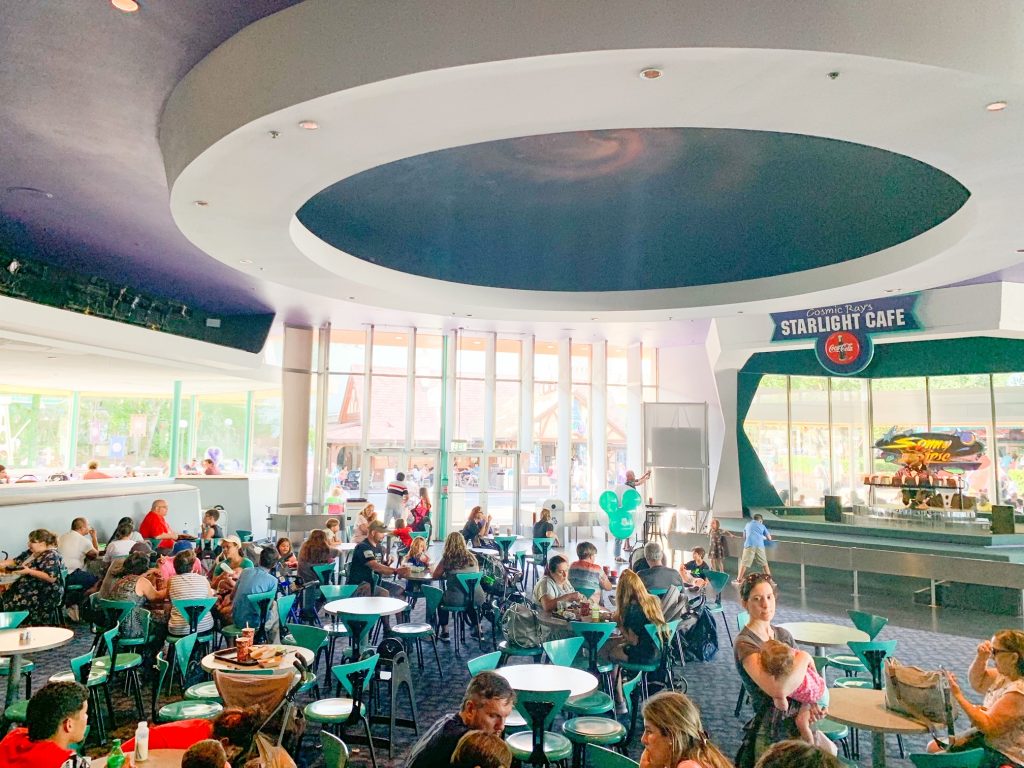 Eat During Off Hours
Dining at Disney during peak eating hours is both chaotic and busy.
If you have any food allergies at Disney or none at all, we will always recommend that you schedule your meals during non-peak hours.
Many people don't plan ahead, and when they get hungry around lunch and dinner time, those are some of the lowest wait times for rides and shows in the parks.
Popular restaurant like Tiffins in Animal Kingdom, and Pecos Bill's in Magic Kingdom, become congested around 11:40 AM EST all the way through until 1:50 PM EST, and then again at 5:00 PM EST to 7:00 PM EST.
The Hollywood Brown Derby in Hollywood Studios and Space 220 in EPCOT, on the other hand, are often booked long before you ever arrive at the park!
Eat during off hours, or make sure you reserve as soon as your park ticket window opens (usually 30 to 60 days before your reservation date).
That way you don't waste your time waiting for a table to eat when you could be hitting some of the best rides at Disney!
If you are thinking of rope dropping for the day, then consider eating at one of these best places for Breakfast in Disney.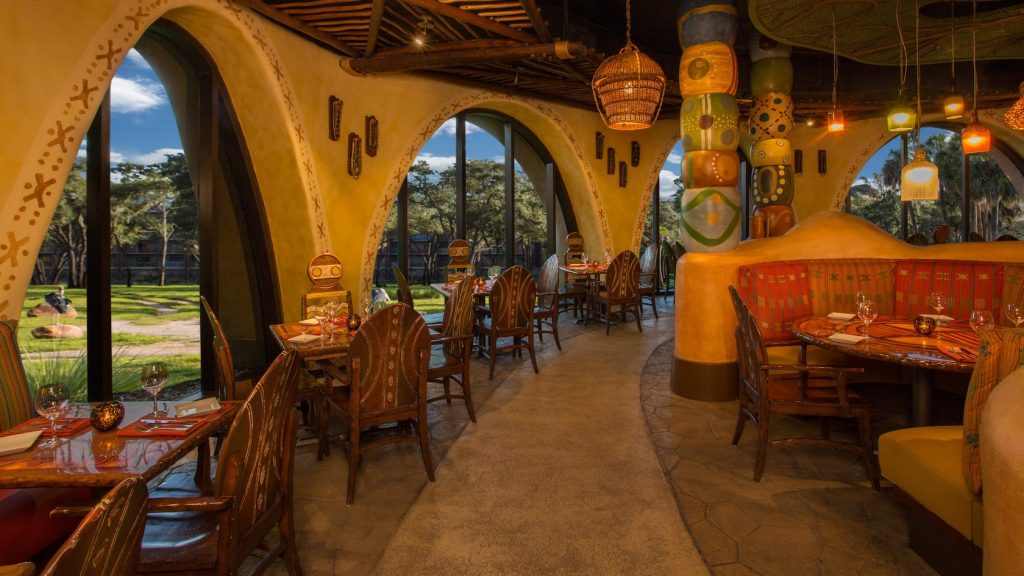 Ask for Off-Menu Items
While there are a variety of options for those with food allergies at Disney, sometimes there just isn't anything that fits your fancy.
Menus often rotate and change with the seasons, but some places remember and still have the ingredients to make dishes that used to be on the menu, or items that are not currently on the menu but are easily put together.
Don't be afraid to ask your server or the chef for an off-menu item. For example, several readers shared with us that Sanaa at Disney's Animal Kingdom Lodge had some off-menu naan bread that is gluten friendly and vegan!
In some cases, there are allergen friendly options at Disney, but it depends on the restaurant, the chef, and the availability of ingredients.
Make sure that you take you communicate what your needs are, and be flexible where you can. Who knows, you may end up with the best dish at the table!
Having food allergies at Disney offer you the opportunity for a distinct experience, because not everyone eats off-menu at Disney.
But if you need help navigating to see what in on the menu in the first place, then check out our ultimate guide to My Disney Experince app.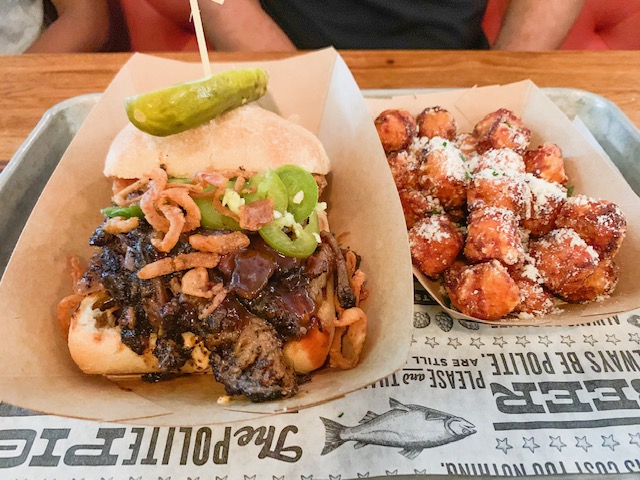 Pack Your Own Food
Sometimes, things happen and an unexpected roadblock can occur during your trip.
Most of the restaurants and chefs on property are fantastic and are open to working with you. However, we will tell you that some of the quickservice locations on property are not equipped to make adjustments to their menu in order to make the meal allergen friendly.
When it comes to food allergies at Disney, we recommend packing your own food just as a precaution. Again, most places can accommodate you, and we recommend using the My Disney Experience app to look at menu options before your party settles on a place to eat that may not have that option.
If you wait in line for a while (or are with friends), it is always a good idea to have a snack on hand, or at least some food to snack on if you can't find any immediate options. Even without food allergies, we always pack a quick snack in our bag in case we are in line and don't want to leave it to eat.
We have some tips and tricks about how you can bring your own food into the Disney parks.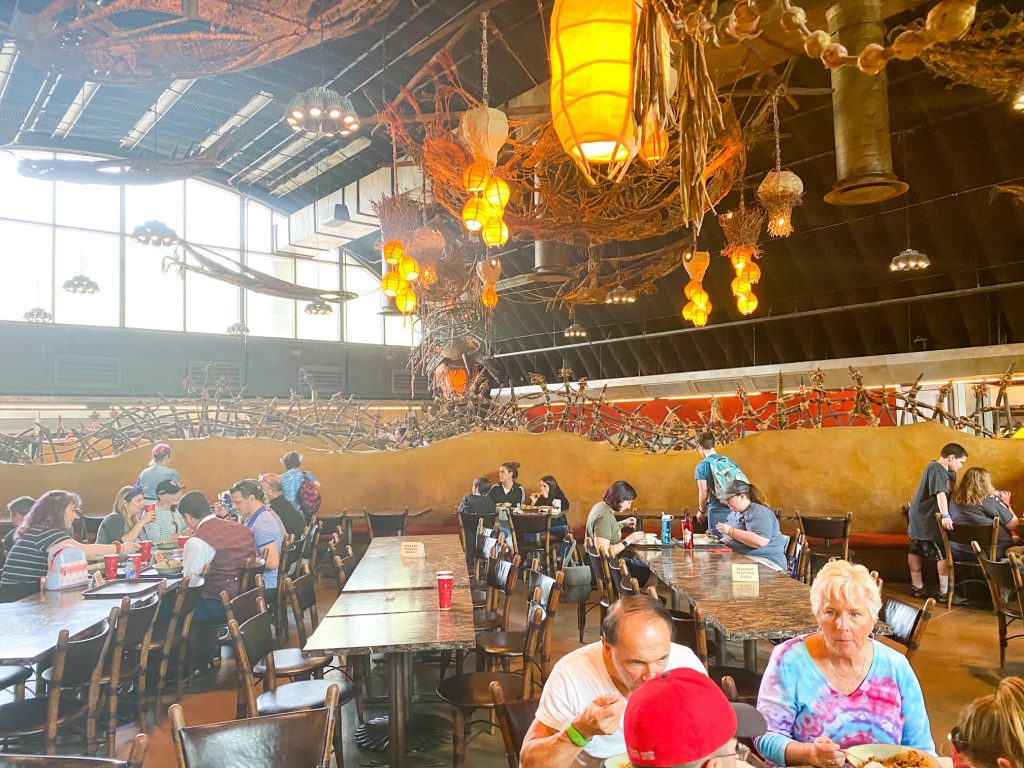 Be Prepared for Emergencies
Food allergies at Disney is treated as a very serious situation. Lots of care and caution go into assisting you with your dining experience. Overall, Disney does its best to not cross-contaminate allergen foods, to prepare the meals a special way, and to let you know that you have options.
But Disney isn't perfect, and sometimes things can happens.
For example, we've heard from several readers and guests who have visited with food allergies to stay away from Trail's End at Fort Wilderness. This restaurant seems to struggle with keeping up not just with regular service, but has a hard time accomodating those with food allergies at Disney.
While we hope for the best in every situation, we recommend that you prepare for any food allergies at Disney just in case.
If you use an Epi-pen, for example, make sure someone in your party knows where it is and how to use it. If you are Disney alone, wear a medical bracelet or have something on your that can communicate the situation to others as a backup.
If you are in need of medical assistance or are experiencing a medical emergancy, make sure that you grab the nearest cast member and have them radio 911.
Disney has their own first responder team that will be dispatched to come and help in any worst case scenario.
Speaking of planning for situations, are you completely prepared for your next Disney trip? Check out our Ultimate Packing list that includes a free checklist to see if you have the right items packed!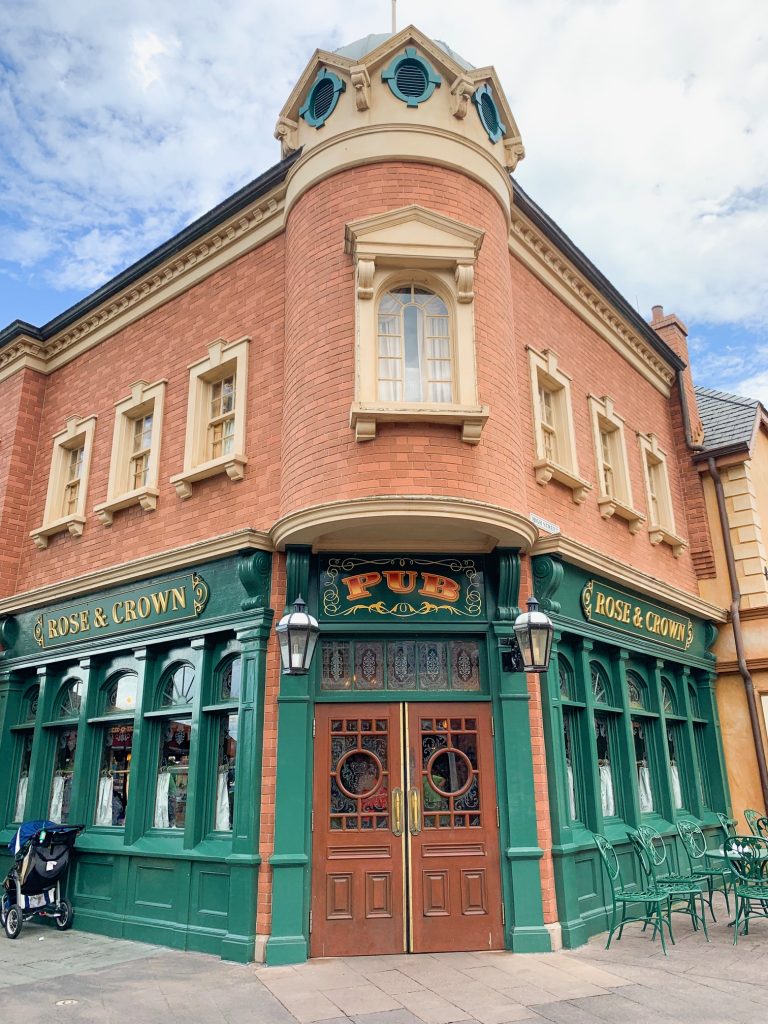 Be Your Own Advocate
Every person is different, and every individual body is different. You know your body best; you know what your body can and can't handle.
You need to be forward enough to be your own advocate from the moment you arrive to the moment you leave. The wonderful cast members are there to help create a wonderful experience.
If something is not right, kindly let them know.
If you are not sure about a dish, do not hesitate to ask about it.
If you are served the wrong thing, or the allergy indicator is not present with your meal (usually a wooden stick with 'allergy' printed on it), then send it back or ask for the chef again.
Your allergies could be life-threatening, and Disney doesn't want to be the cause of a terrible experience.
If something is not done right to address your allergies, kindly let the cast members know and be willing to be flexible in order to work with them on the solution.
Do not worry about inconveniencing someone else or taking up too much time. Honor your limitations, and speak up!
You are the only one who knows your allergy(s) best, so only you can make the call if you are willing to take the risk.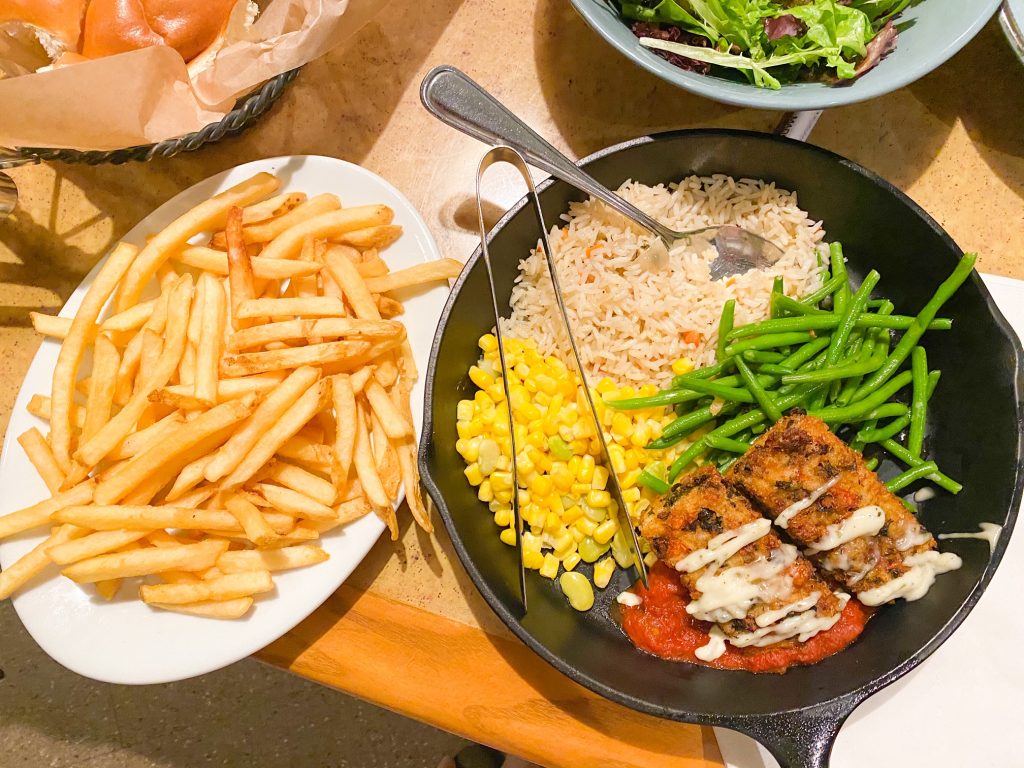 All-in-all, having food allergies at Disney doesn't limit your opportunity to have a great time!
Is there a tip or trick that you would recommend those with allergies use when dealing with food allergies at Disney? Let us know in the comments below!
In the mean time, check out some of the best places to eat Gluten-free at Disney, and some of these places may surprise you!