Have you ever wanted to get a dining reservation at Disney but didn't have enough time to book one in advance? Not having trip activities planned out can be stressful, and missing out on great experiences can be disappointing, but have no fear, there's still hope! We've broken down the best Disney restaurants without reservations.
But what are advanced dining reservations at Disney? While the parks offer loads of restaurant options, table-service locations have the ability to make reservations up to 60 days in advance, so while you might love the idea of strolling up to Chef Mickey's for breakfast last minute with your party of 8, chances are, if you're not quick with it before your trip, the best options will likely be pulled out from under you.
However, if you're still looking for a sit-down option around the parks during your busy day, look no further than these Disney restaurants without reservations, some pretty underrated, which more often than not have walk-up availability.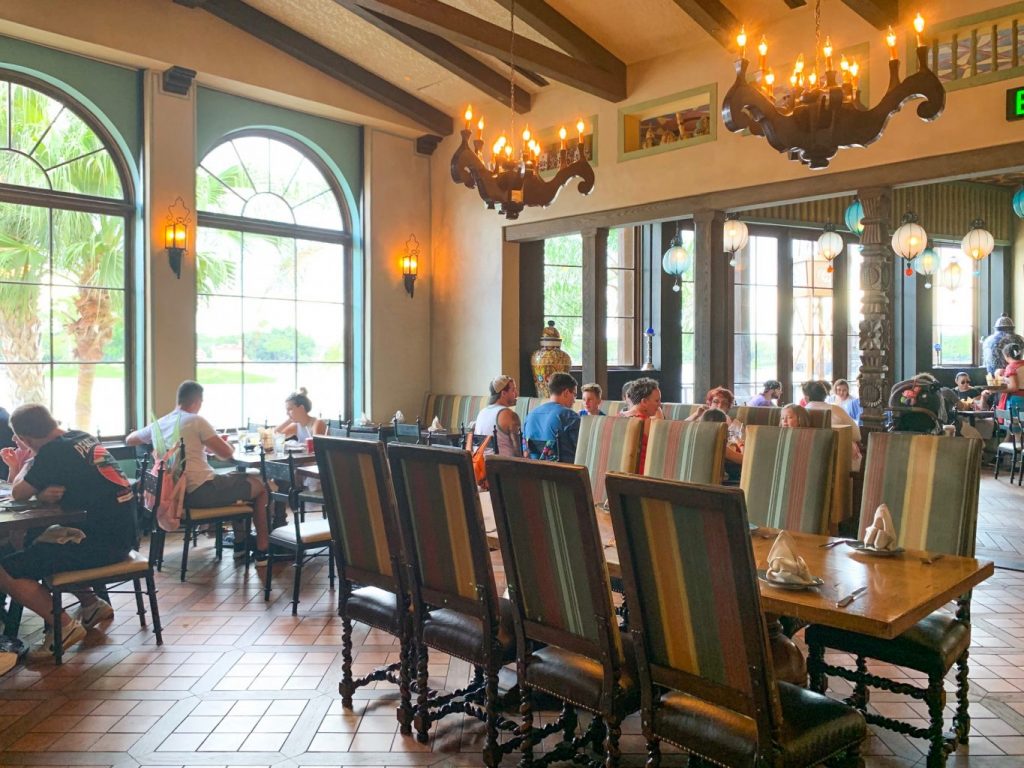 Best Time Of Day For Walk-In Reservations At Disney
Regardless of whether you're eying a spot from this list or another elusive dining experience, your best bet for any last-minute plans is going to be right at opening, or within the last couple hours of closing.
Naturally, peak meal hours such as traditional breakfast, lunch, and dinner slots are bound to be busier, so it's best to avoid those.
Quick Service Restaurants At Disney
If you're just looking for a bite to eat and don't mind not getting a full table service experience, quick service will always be your best bet! These locations are more like standard fast food locations, with walk-up ordering and food court-style seating.
Despite the casual nature, however, spots such as Satuli Canteen, Woody's Lunchbox, and more have some of the best food on property. So, whether you're traveling to Magic Kingdom, Epcot, Hollywood Studios, or Animal Kingdom, we've broken down your best and worst quick-service options for you.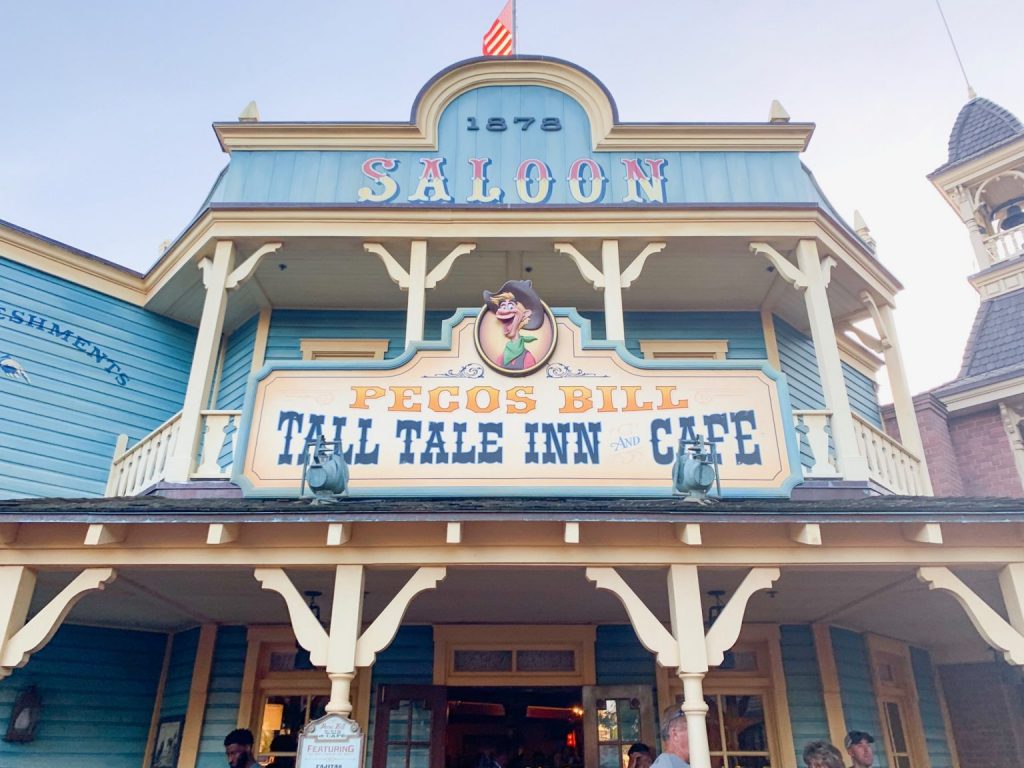 Best Places To Eat At Magic Kingdom Without A Reservation
Plaza Restaurant
Between Main Street U.S.A and Tomorrowland, the Plaza Restaurant is an often forgotten little spot around the corner from the ice cream parlor, with a solid table-service menu if you need a break from the hustle and bustle of The Magic Kingdom, or want a bit more than the traditional theme park offerings.
American cuisine with a pretty varied menu, this is a great Main Street alternative to the always-booked Tony's, one of the most ideal Disney restaurants without reservations.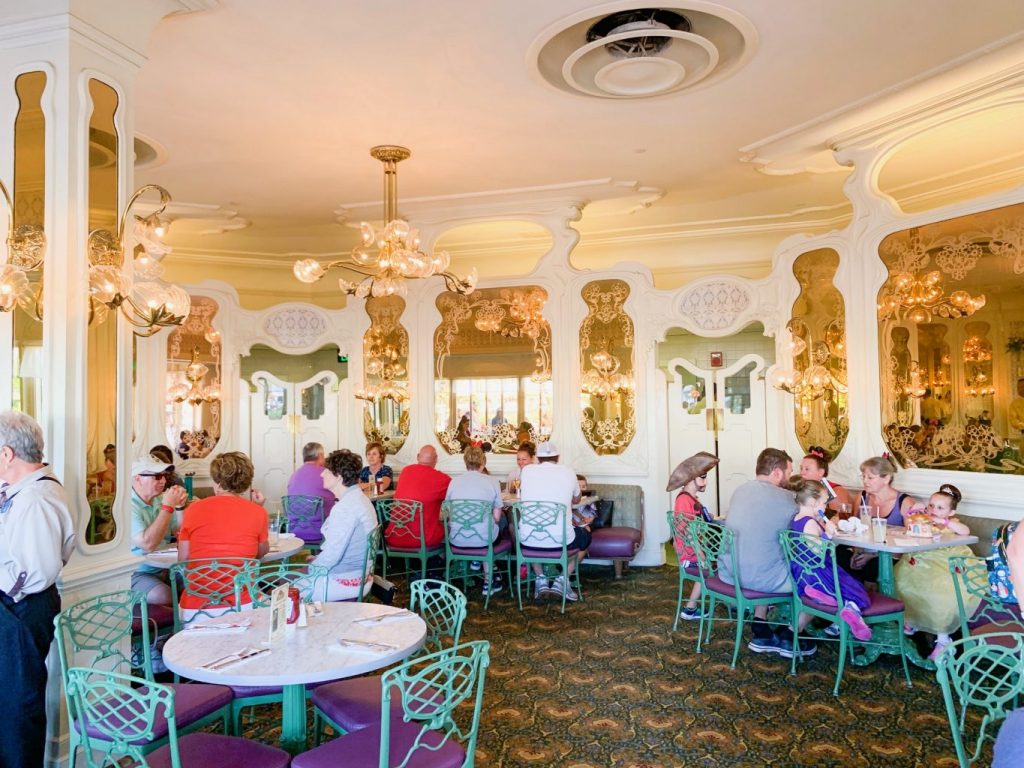 Jungle Navigation Co. LTD Skipper Canteen
While it's quite difficult to get on the walk-up waitlist for this Jungle Cruise-themed spot in Adventureland, it's not impossible. This is also one of the best places to eat Gluten-Free AT Disney World!
While it's definitely a busy spot, hitting it right when the restaurant opens is key, as long as you don't mind waiting a bit. A mix of Asian, African, and Latin flavors, it's a tasty, themed adventure.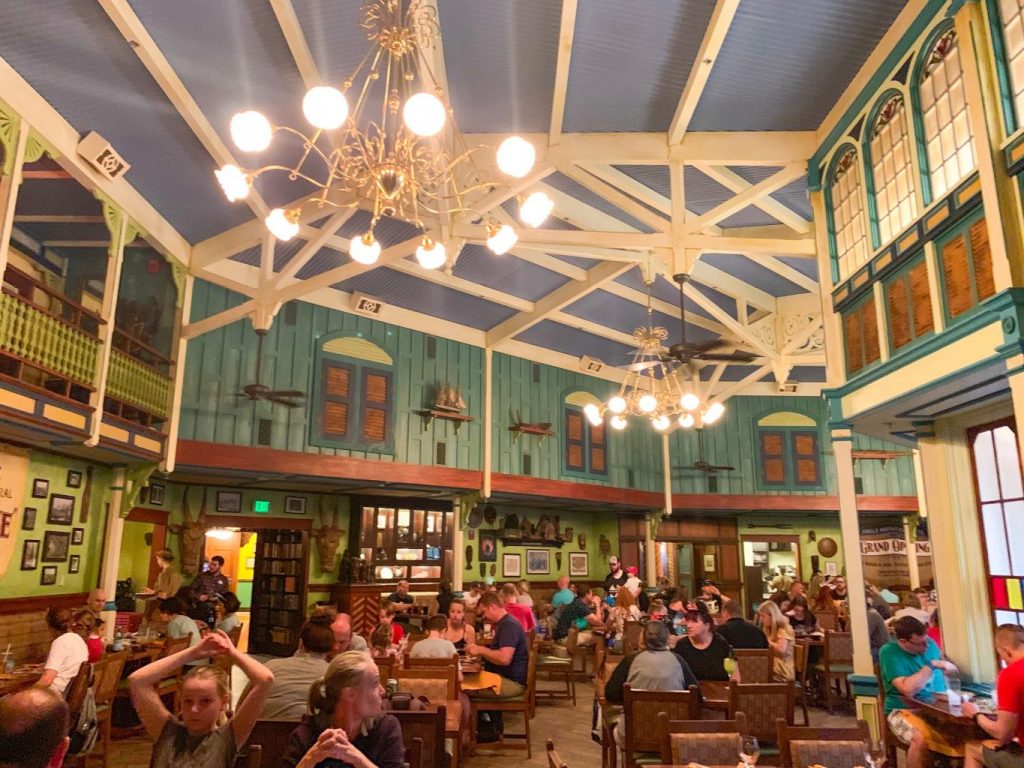 Liberty Tree Tavern
If you're down for some New England-style colonial flair, this all-you-can-eat family-style option is on the pricier side but is a great last-minute option if you're looking for table service.
Although a fairly traditional menu, this place is known to be delicious and filling, so you're sure to get your money and belly's worth if you choose accordingly.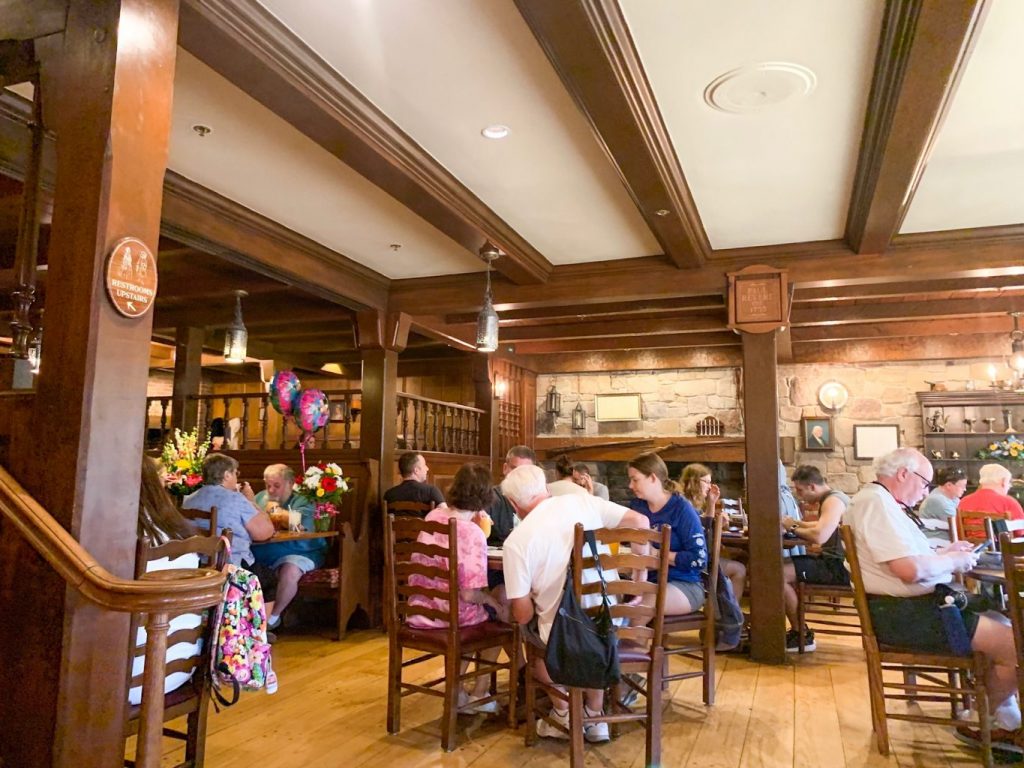 Best Places To Eat At Epcot Without A Reservation
Rose and Crown
Epcot is the staple of cuisine at Walt Disney World, as the basis of the world showcase is to sample and explore various delicacies from different countries around the world. As a result, they host some of the most diverse restaurants on property if you're looking to expand your theme park palette.
The Rose and Crown Dining Room in the U.K. pavilion in Epcot's World Showcase is a sit-down alternative to the walk-up tandem pub.
With a waterfront view and an extensive drink menu, this is a nice break from the hustle and bustle of the grueling walk and extensive crowd throughout the world showcase. Therefore, if British wares are your craving, add this to your list of Disney restaurants without reservations you might want to hit.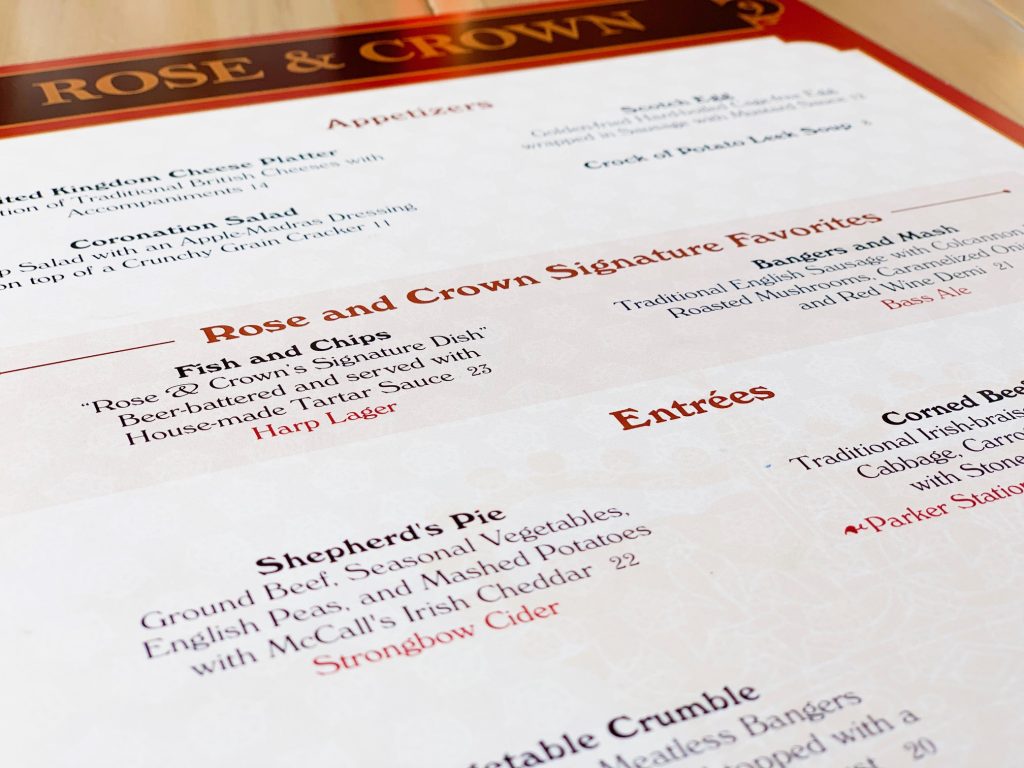 Garden Grill
Probably the only walk-up character dining option, Garden Grill is a family-style restaurant located in The Land pavilion, slowly rotating above the Living With The Land attraction while Mickey, Chip n Dale, and friends come by.
This is a great way to meet some of the core characters in Epcot, and it's a solid meal, although on the pricier end. This one is also a pretty good spot to get a last-minute reservation if you don't want to take the gamble.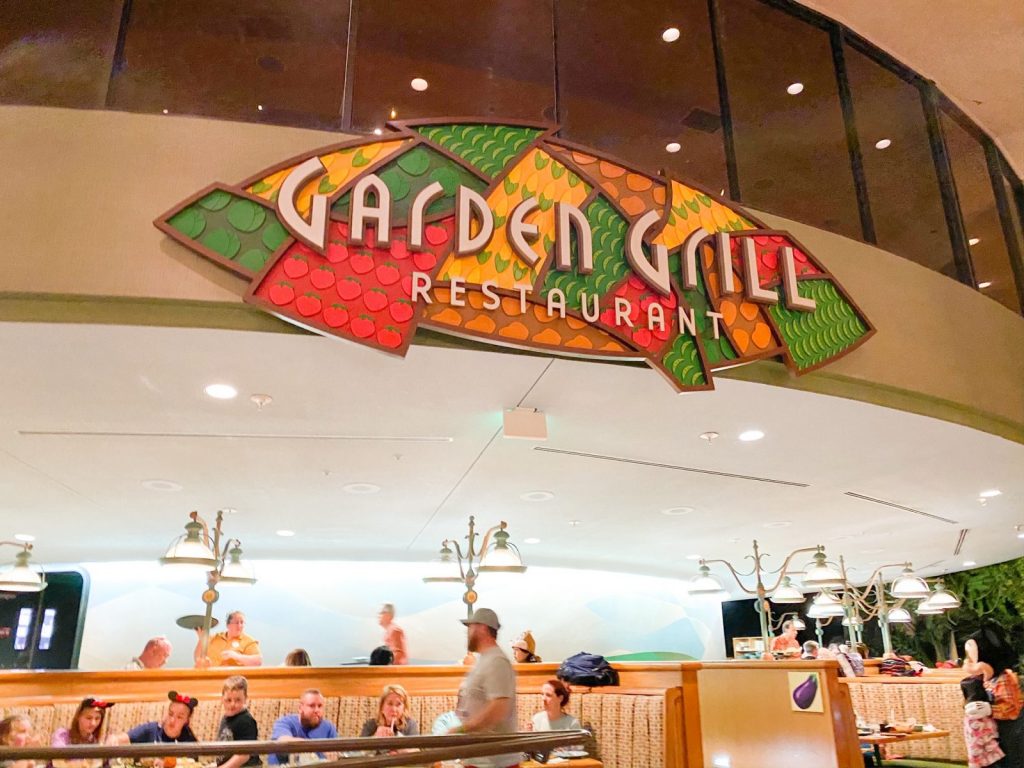 Biergarten
A year-round Oktoberfest celebration, Biergarten Restaurant in Germany is normally a buffet, with traditional dishes and themes. This fun location also offers a show to enjoy while you dine, which is great for captivating the attention of kids and adults alike.
While you may not always be looking for all-you-can-eat options while perusing the world showcase, if you're a sucker for German cuisine, this is the spot.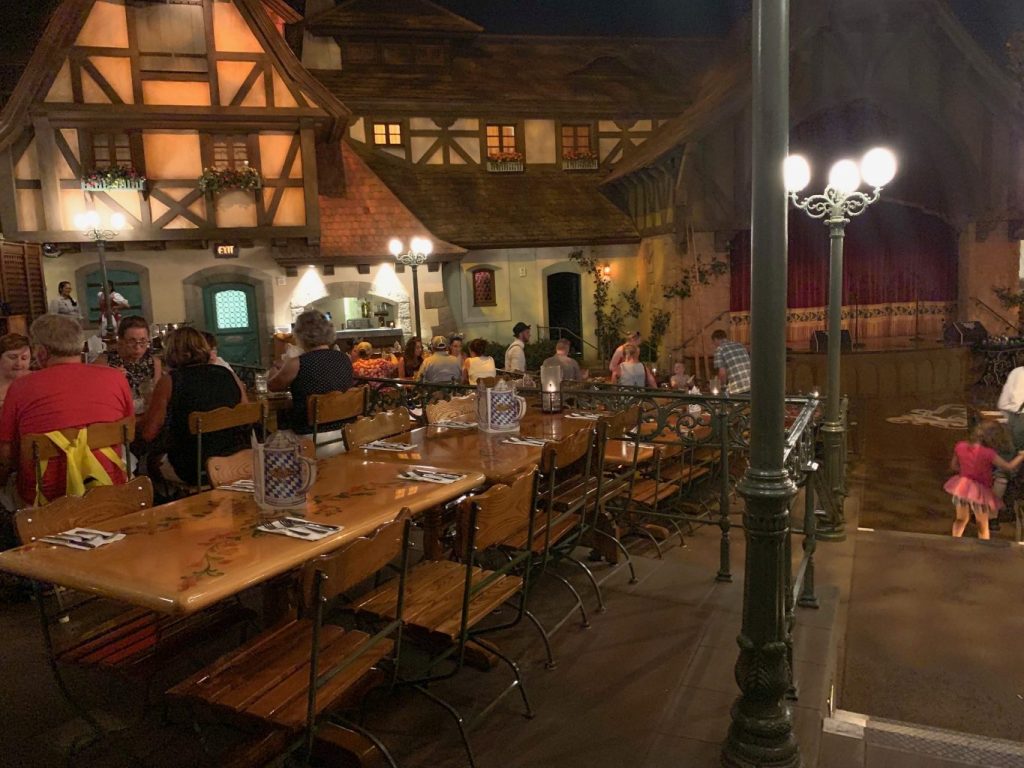 Nine Dragons
This beautiful contemporary Chinese restaurant is tasty and fairly inexpensive, located in the China pavilion. Despite the myth that this restaurant is a terrible place to eat, it's actually quite delicious, and people writing it off makes it easier to obtain a table.
Although there might be a wait, if you're in the market for a more relaxed alternative to the adjacent quick-service spot, Nine Dragons is one of the great Disney restaurants without reservations.
Mexico Restaurants
The Mexico pavilion has multiple options, with San Angel Inn Restaurante alongside the Three Caballeros attraction, Cava del Tequila for an elaborate drink menu, and Hacienda de San Angel with classic dishes and firework views.
Therefore, if you're craving Mexican food, you've got lots of variety over on the west side of the world showcase.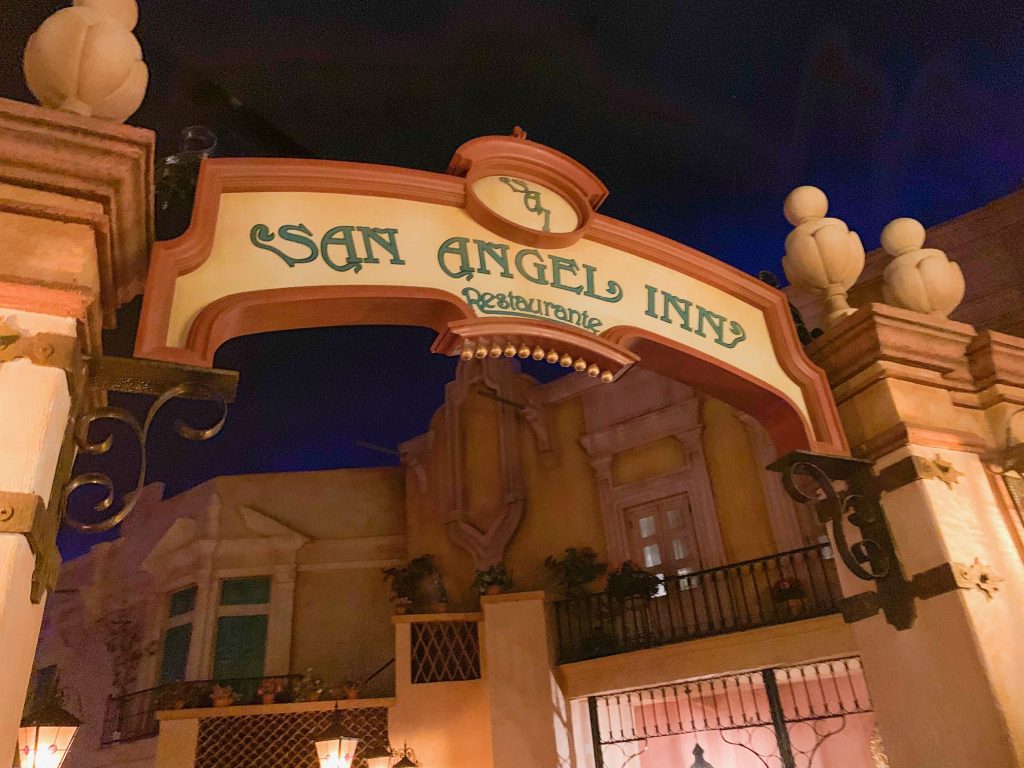 Best Places To Eat At Hollywood Studios Without A Reservation
Mama Melrose
While there are some highly themed restaurant experiences in Hollywood Studios, Mama Melrose's Itali-fornian cuisine is a great last-minute option.
This spot is tucked away by Muppet Vision 3D, and in previous years offered a great Fantasmic dining package. There's a varied menu, from pasta to seafood to an extensive wine list, so your party will have lots to choose from.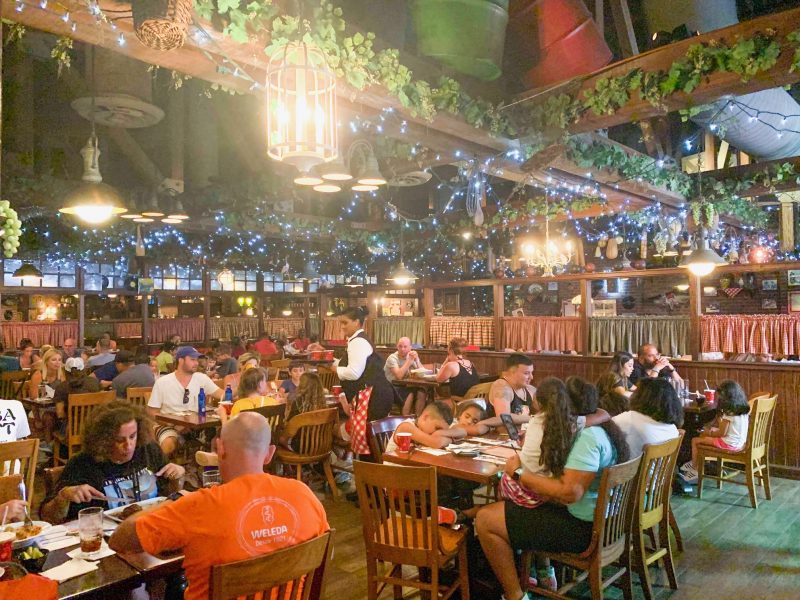 The Hollywood Brown Derby
Situated right off of the Animation Courtyard, this contemporary restaurant is an elaborate replica of the Tinstletown landmark, and an easy fix if you want a simple, tasty menu with some great views.
Prepare for this one to be a bit pricier, however, especially compared to some of the others we've listed, although it is often considered one of the best restaurants on property. The 1920's influence and lavish menu set this stop apart from the others in the park, and throughout the resort.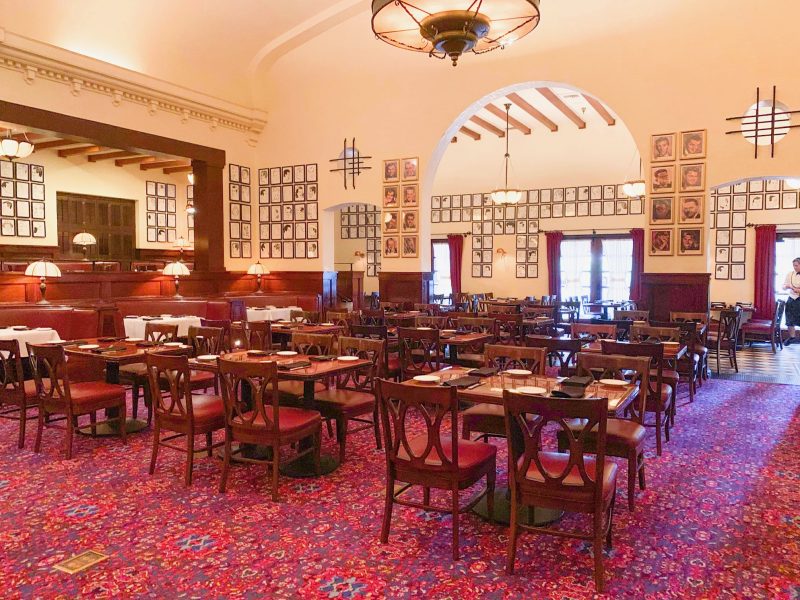 Best Places To Eat At Animal Kingdom Without A Reservation
Yak and Yeti
We've previously broken down the best and worst restaurants around Animal Kingdom and the rest of the parks, but this hole-in-the-wall illusion stands in the top tier.
An Animal Kingdom staple right down the path from Expedition Everest, this Asian menu is delicious, and one of the best options in the park. Reservations for this spot are elusive, but a walk-up is far from out of the question and worth the attempt for this tasty selection ranging from shareable plates to noodles and egg rolls.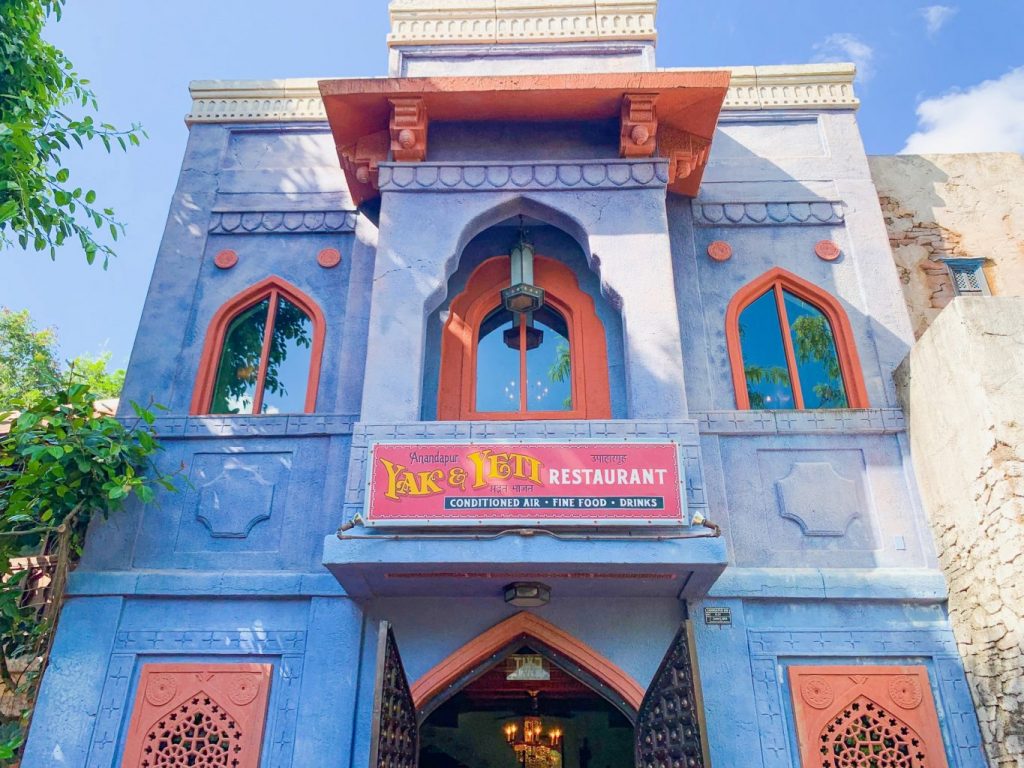 Rainforest Cafe
This highly themed chain has not one, but two spots on property, one of which is right outside the gates of Animal Kingdom.
While the Disney Springs location is one of the most popular and most difficult spots to get a seat at, if you're desperate for some animal animatronics, fake rainstorms, and fish tanks while you dine, not only do you not always need a dining reservation, but since the spot is located before the turnstiles, you don't need a park ticket either.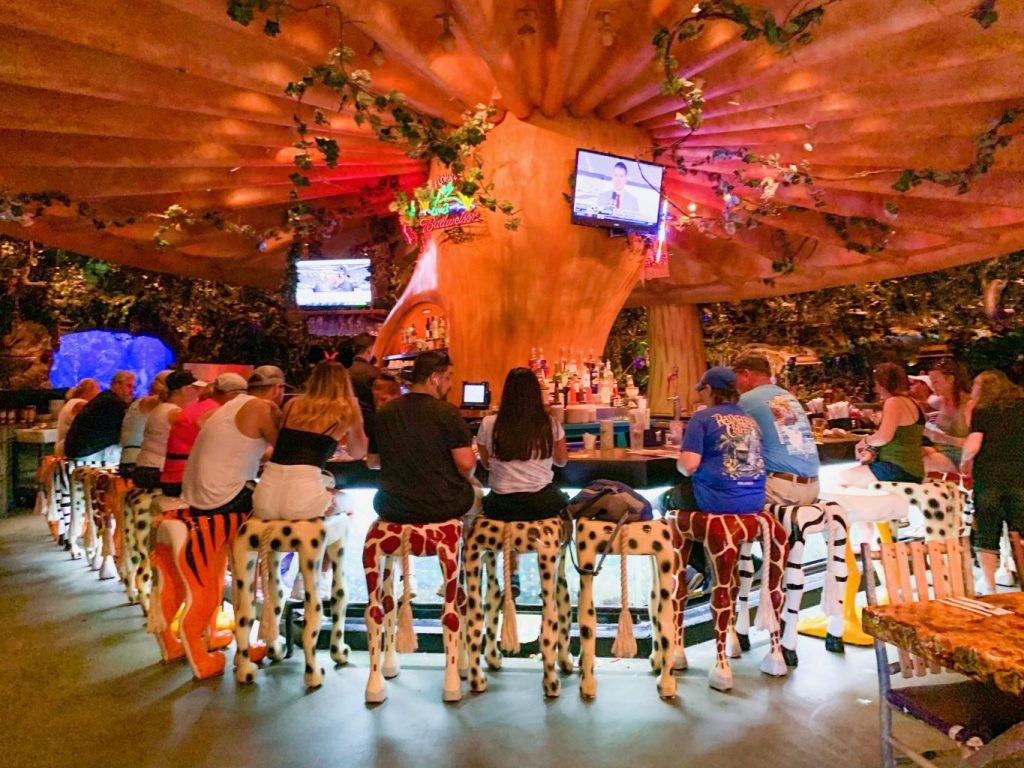 Best Places To Eat At Disney Springs Without A Reservation
Raglan Road
This popular shopping center is littered with dining spots, and some like this Irish pub are great for day-of plans.
Located right next to Wine Bar George and across the way from the always-slammed Gideon's Bakehouse, Raglan Road has lovely outdoor seating and there's often live music later in the day, for a fun pub experience day in and out.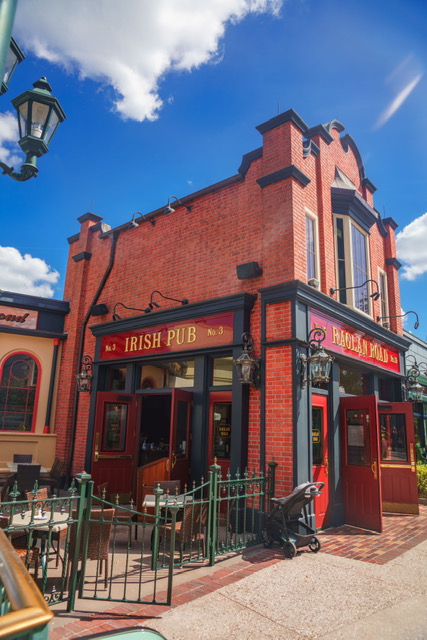 House of Blues
This concert hall/bar/restaurant is tucked away in the corner of Disney Springs by AMC and Splitsville, and therefore its elusiveness usually offers availability as far as Disney restaurants without reservations go.
With southern flair and weekend brunches, this place offers a lot of variety that's ideal for spur-of-the-moment outings.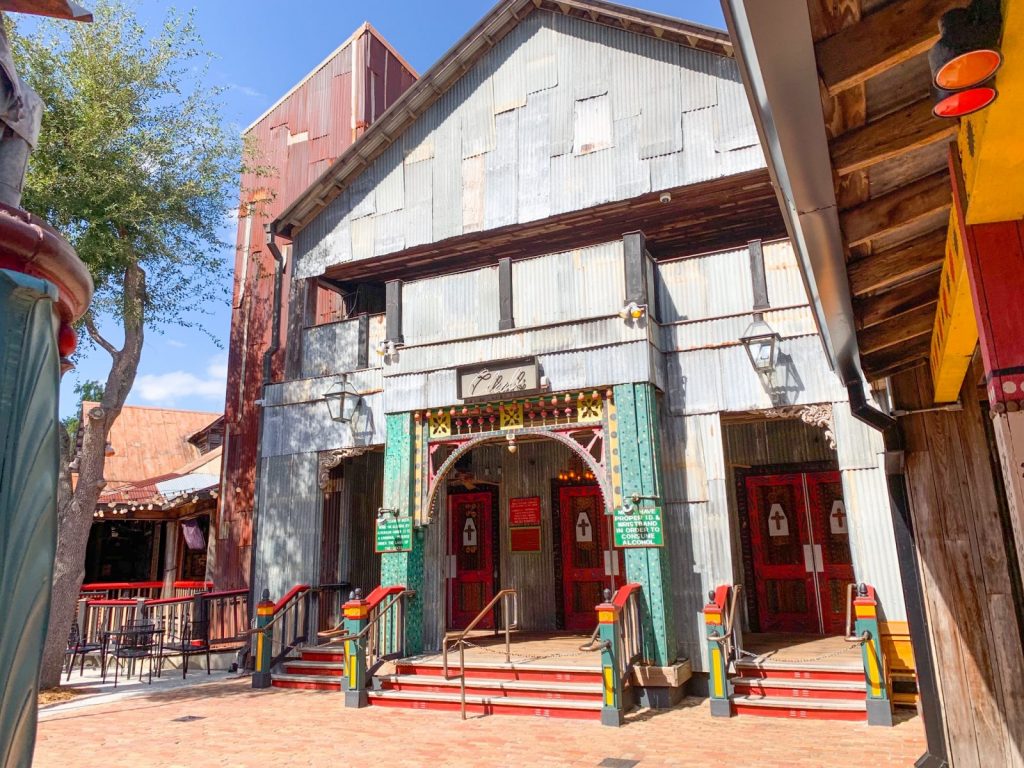 The Edison
One of the best spots in Disney Springs as far as theming goes, The Edison is a great bang for your buck, with 7+ themed dining rooms, a lavish American menu, and despite the site saying reservations are strongly recommended, there are almost always walk-ups for this underrated dine.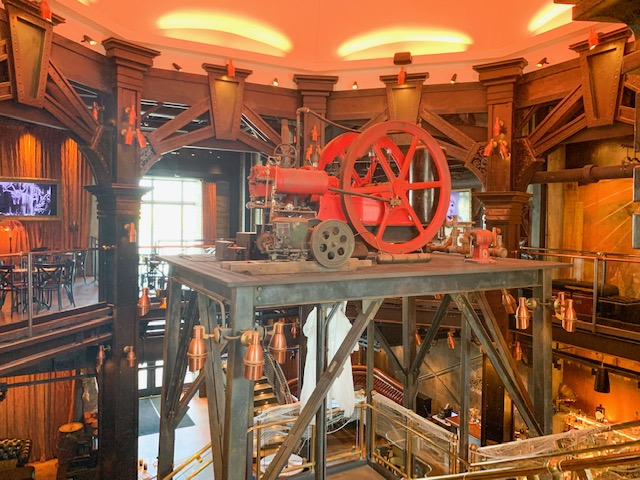 Frontera Cocina
Lastly, on the edge of the Springs' town center is the perfect spot for Mexican food cravings. Frontera Cocina is a decadent and lively award-winning restaurant with artful corners to explore, from a tequila wall of fame to epicurean appetizers sure to make your mouth water.