We're sure you have been keeping tabs on the latest and greatest Disney restaurants, but what about the most underrated Disney restaurants?
As we all know, dining in Walt Disney World can be stressful. Reservations must be booked in advance, quick service dining isn't everyone's thing, and some people have food allergies or follow different diets.
Our solution to these problems? Underrated Disney restaurants! Underrated restaurants in Disney are ones you wouldn't think of going to, but are definitely great choices for dining. Below, we have listed our top underrated restaurants at Disney and we hope you check them out on your next trip!

14 Underrated Restaurants At Disney World
Underrated Restaurants In Magic Kingdom
Peco Bill's
Peco Bill's in Frontierland is a great place for dining as the portion sizes are huge for the prices you pay! Between the Old West saloon theme and Mexican food, you can't go wrong eating here.
Some of their more popular dishes are chicken fajitas, southwestern salads, and bacon cheeseburgers. They have an extensive gluten/wheat allergy-friendly menu, too! Peco Bill's also offers vegetarian options such as black bean nachos and veggie rice bowls.
To top it off, enjoy churros with chocolate dip or cinnamon-sugar donut holes for dessert! This is an awesome stop when it comes to underrated dining at Disney.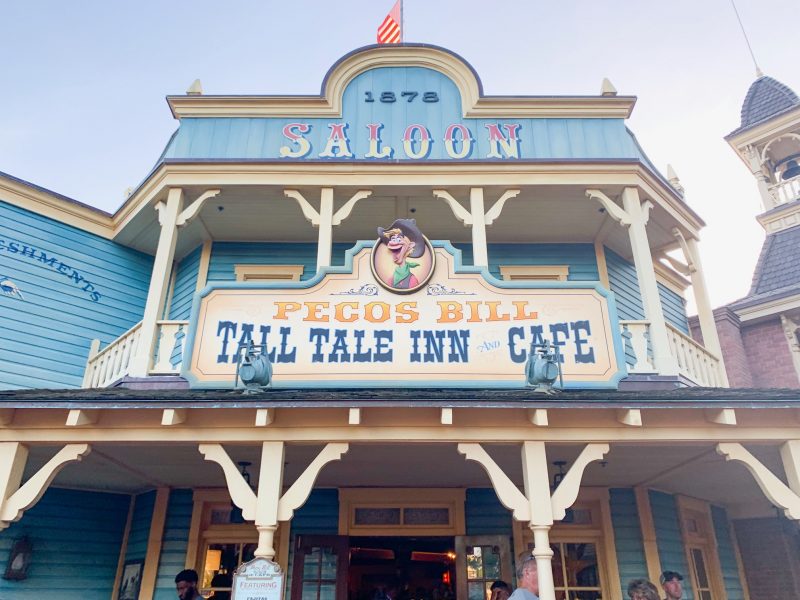 Cosmic Ray's Starlight Cafe
In the entrance of Tomorrowland is this awesome stop for quick service dining. Underrated due to its location, Cosmic Ray's is a great place to go for a cheap and delicious meal. Here, you can get hot dogs, chicken sandwiches, greek salad, and even a vegan impossible burger!
Cosmic Ray's is rarely busy and has great hours, open from lunch until the park closes. This is definitely a great place to stop and they even have outdoor dining as well as indoor!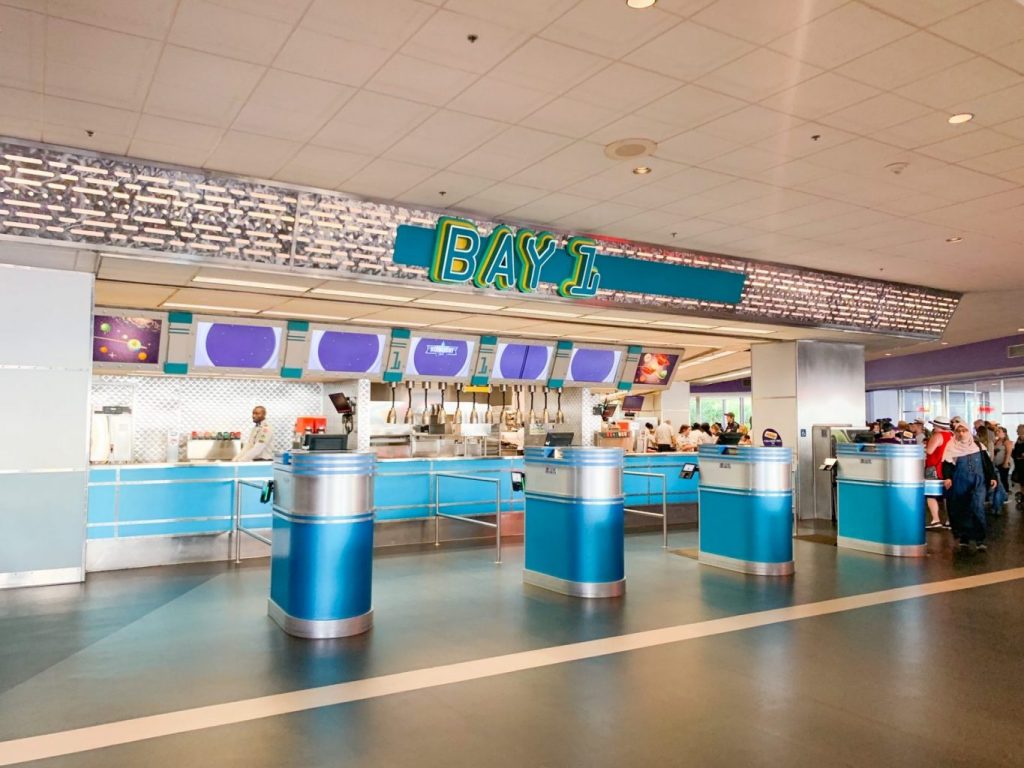 Liberty Tree Tavern
This colonial-style inn located in Liberty Square offers the most delicious New-England styled food. This is an "All-you-care-to-enjoy," underrated dining spot which has many options for a reasonable price.
To start, they have a separate meal option for plant-based eaters, with Impossible meatloaf which comes with sides, a salad, and dessert! They also offer allergy-friendly meal options to ensure everyone is happy with their food.
Additionally, they offer mixed drinks, wine, and beer, as well as a pretty large dessert menu. This is definitely one of the best underrated Disney restaurants to try during your next visit!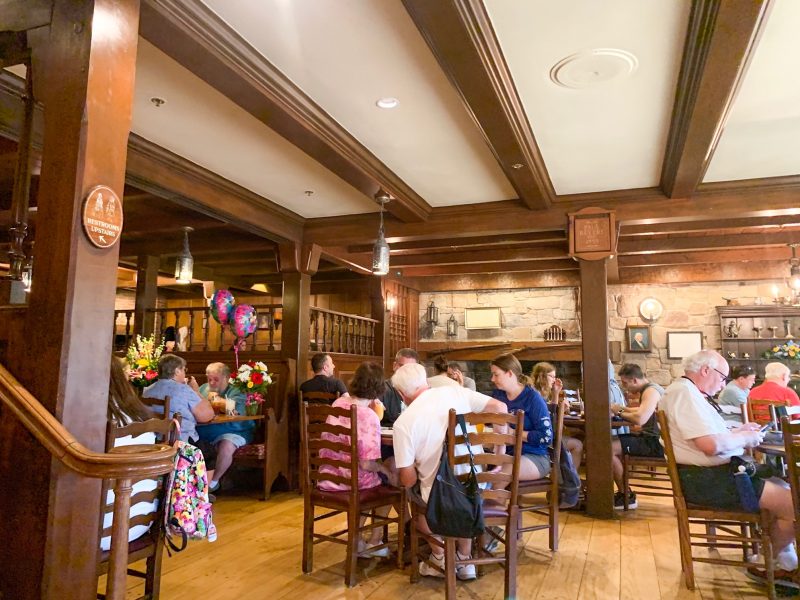 We also invite you to check out our post 16 BEST Magic Kingdom Restaurants for other dining options!
Underrated Restaurants In Epcot
Garden Grill
This is yet another Disney restaurant that has anything for anyone, whether you are picky, have allergies, etc. Located in Future World of Epcot, the Garden Grill offers a Chip 'n' Dale Harvest Feast, where you can get salad, turkey, macaroni & cheese, mashed potatoes, and so much more!
Garden Grill is a family-style dining meal, and also offers character dining with Chip 'n' Dale, however, you get to eat as much as you desire! Though the prices are relatively steep, there is often not a long wait, and you can usually get same-day reservations here!
Though often overlooked, this restaurant is great for any special occasion you may be celebrating as it is truly an experience within itself! We even have a post dedicated to the Garden Grill, proving it is awesome!!

Katsura Grill
Kastura Grill, in the World Showcase at Epcot, offers Asian/Japanese cuisine in a quick service meal setting. Some popular items on the menu here are: salads, teriyaki, sushi, chicken cutlet curry, etc.
They also offer plum wine, as well as draft beer and sake. Their mousse cake is a reason to visit on its own!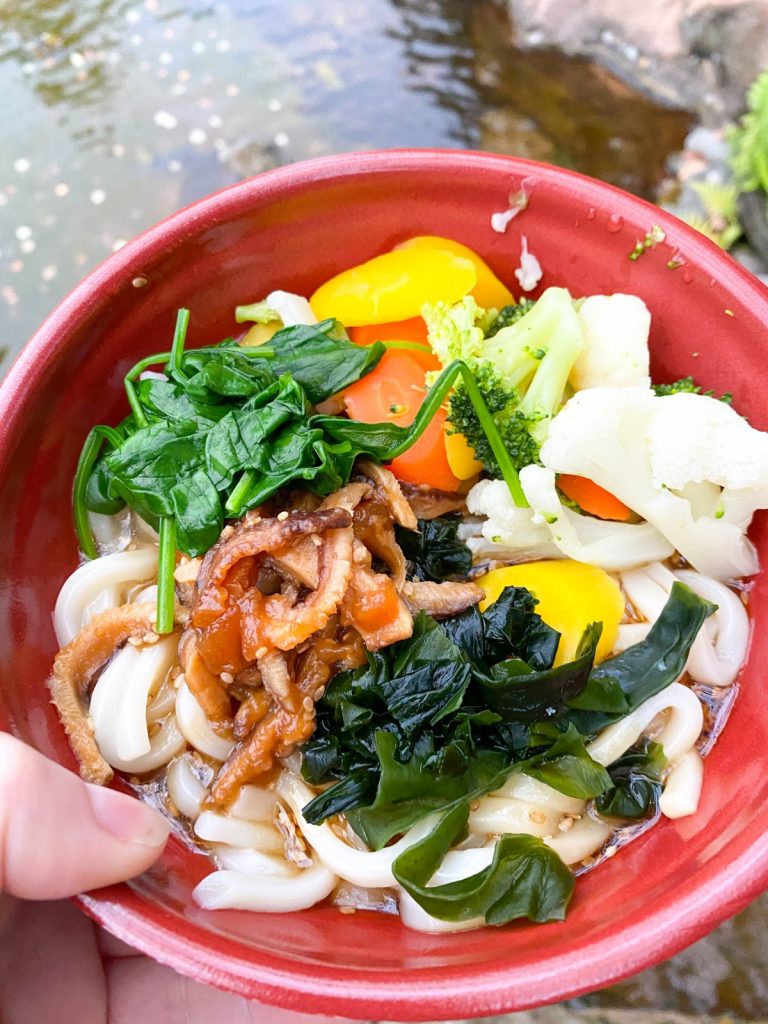 Rose And Crown
Who doesn't love Disney dining with water views? Rose and Crown is located in the World Showcase and offers a British-themed menu and experience. This is a family-friendly pub which offers delicious food for everyone in your group.
One of the coolest things about Rose and Crown is their assortment of specialty coffee on the menu! They also offer the classic fish and chips, Shepherd's pie, and so many other tasty dishes!
Rose and Crown is a family-friendly pub as the kid's menu options are so extensive. This is definitely the place to take any picky eaters.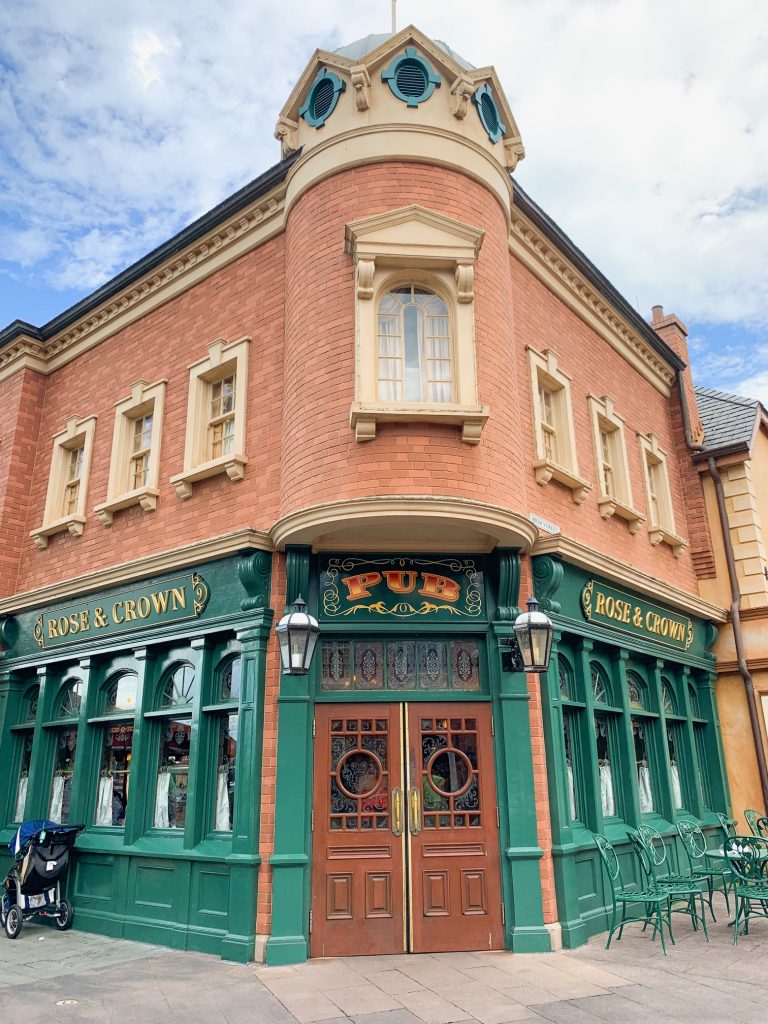 Underrated Restaurants At Hollywood Studios
Mamma Melrose
On Grand Avenue in Hollywood Studios lies a casual, yet classy Italian restaurant with California themes as well. Here, you can find your favorite Italian dishes, such as Calamari, Vine-ripened tomatoes and fresh mozzarella, as well as minestrone soup!
The prices here are pretty standard for a typical Italian restaurant, making it a great stop during your trip! They even offer many popular desserts like Tiramisu, gelato, cannolis, and tort.
ABC Commissary
Located in Commissary Lane is this gem of a quick service restaurant in Hollywood Studios. ABC Commissary is an underrated restaurant at Disney since it is often overlooked as a quick-service option. The truth is, though, this dining spot is arguably the most reasonably priced one in this park!
ABC Commissary offers so many tasty meals even though it is not a huge restaurant. Here, you can find tacos, salads, chicken clubs, grilled cheese, etc.
They also feature alcoholic beverages, such as a watermelon margarita, and many different allergy-friendly options.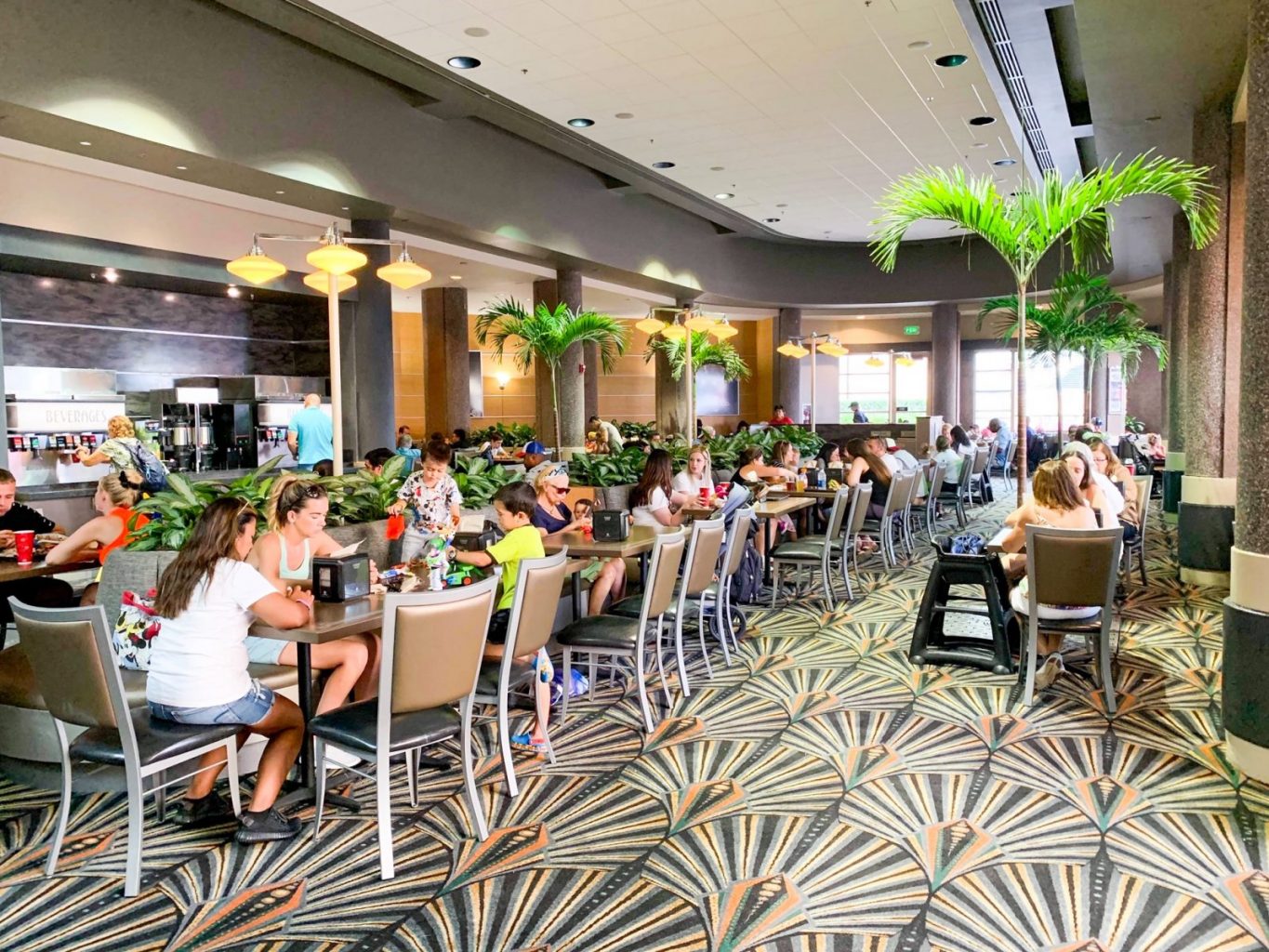 Underrated Restaurants In Animal Kingdom
Yak And Yeti
Yak and Yet offers Asian cuisine, as it is located in Asia of Animal Kingdom. The design of the restaurant is intriguing to say the least and serves many great dishes.
Some of the popular items to order here are pot stickers, egg rolls, lo mein, and ribs. They have quite the extensive menu and definitely offer items you wouldn't see at restaurants at home.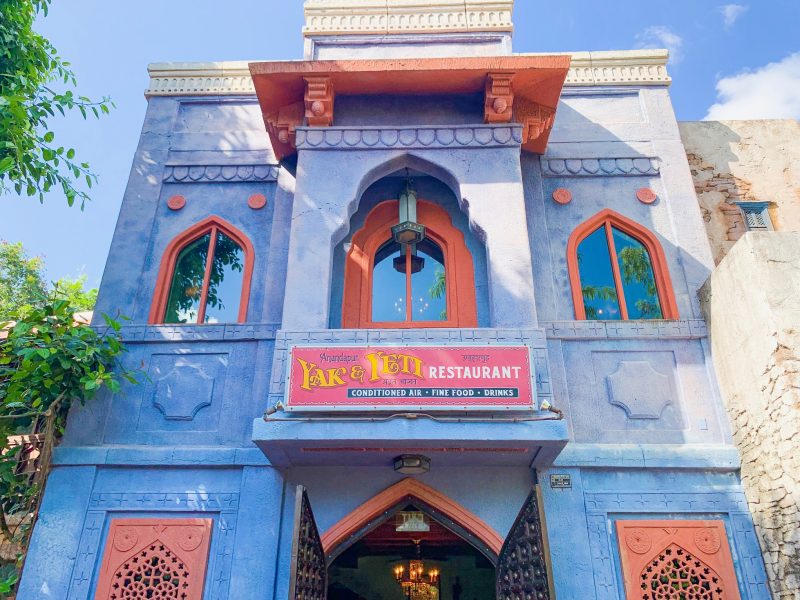 Flame Tree Barbecue
In Discovery Island of Animal Kingdom is one of the most underrated restaurants at Disney, especially for barbecue. At Flame Tree Barbecue, you can find ribs, chicken, pulled pork, as well as salads, for those who don't eat meat.
This is also one of the more affordable dining options at Disney, where an adult can eat a good sized meal for under $20! Flame Tree Barbecue is one of the most underrated restaurants at Disney, but it doesn't have to be for your trip!
Be sure to make a stop here during your next visit!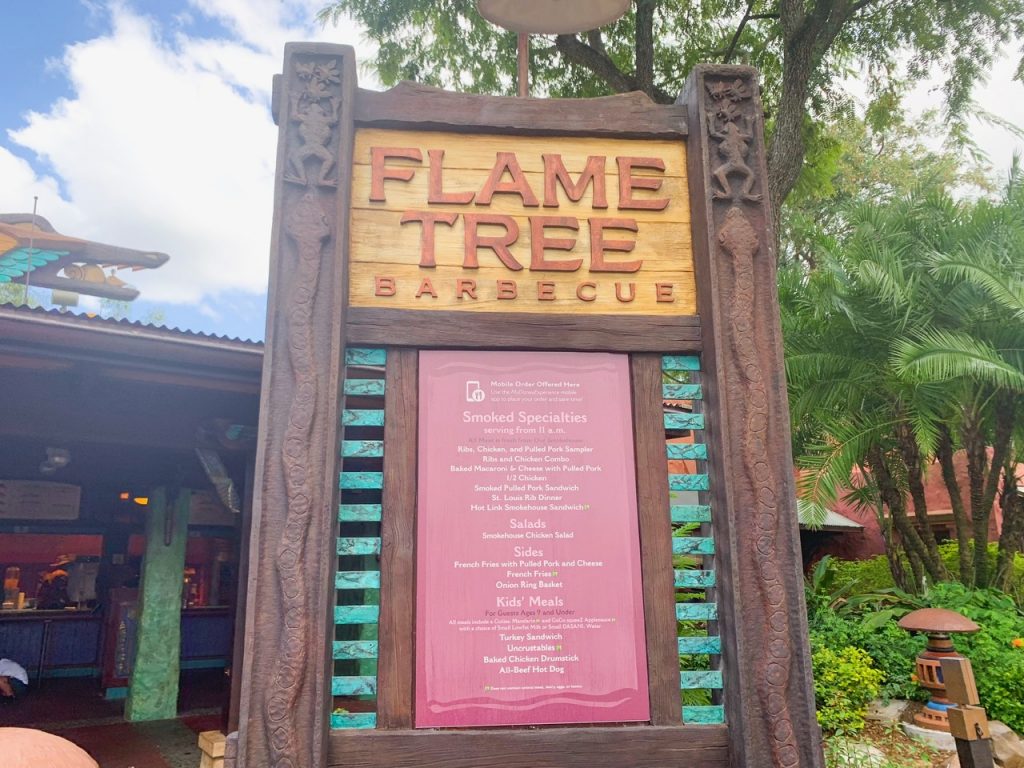 For more restaurant suggestions, check out our 18 Best and Worst Animal Kingdom Restaurants!
Underrated Disney Springs Restaurants
Erin McKenna's Bakery
This bakery in The Landing of Disney Springs is technically not a restaurant, but still makes our underrated list nonetheless. Specializing in tasty vegan and gluten free treats, this bakery is the perfect stop for anyone who has an allergy or specialized diet.
Erin McKenna's also offers donuts, teacakes, crumb cakes, cinnamon rolls, and bagels, making it the perfect stop for breakfast or just a treat throughout the day. Be sure to try their ice cream and half-dipped cookies as well.
If the name sounds familiar, there are also locations in New York City and Los Angeles!

Raglan Road
Also at The Landing is this awesome underrated disney restaurant which is an Irish Pub! Ragland Road is known for its delicious brunch options.
Of course, Irish dining includes lots of different meats, so here, you can find dishes including: ribs, chicken, bacon, wings, ham, beef, etc. Many of the meals here are unique and there is certainly something for everyone, including a large assortment of beer and speciality drinks.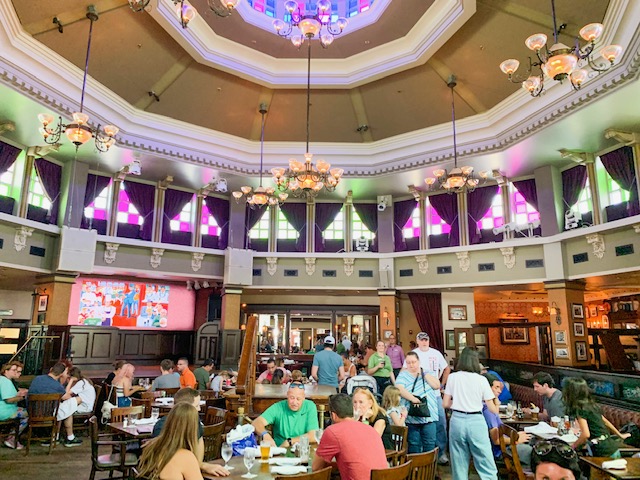 Here are some of our other favorite restaurants at Disney Springs!
Underrated Dining At Disney Resorts
Sanaa
Located in Kidani Village at Disney's Animal Kingdom Lodge is Sanaa, an Indian and African themed restaurant. For breakfast, no reservations are required to eat here from 7-10am, as it transforms into a quick-service dining option.
At lunchtime, you can choose from a few menu options such as: burgers, chicken, salads, and even some unique appetizers! Their dinner menu offers some of the same choices as well as fish, shrimp, chicken soup, and many plant-based.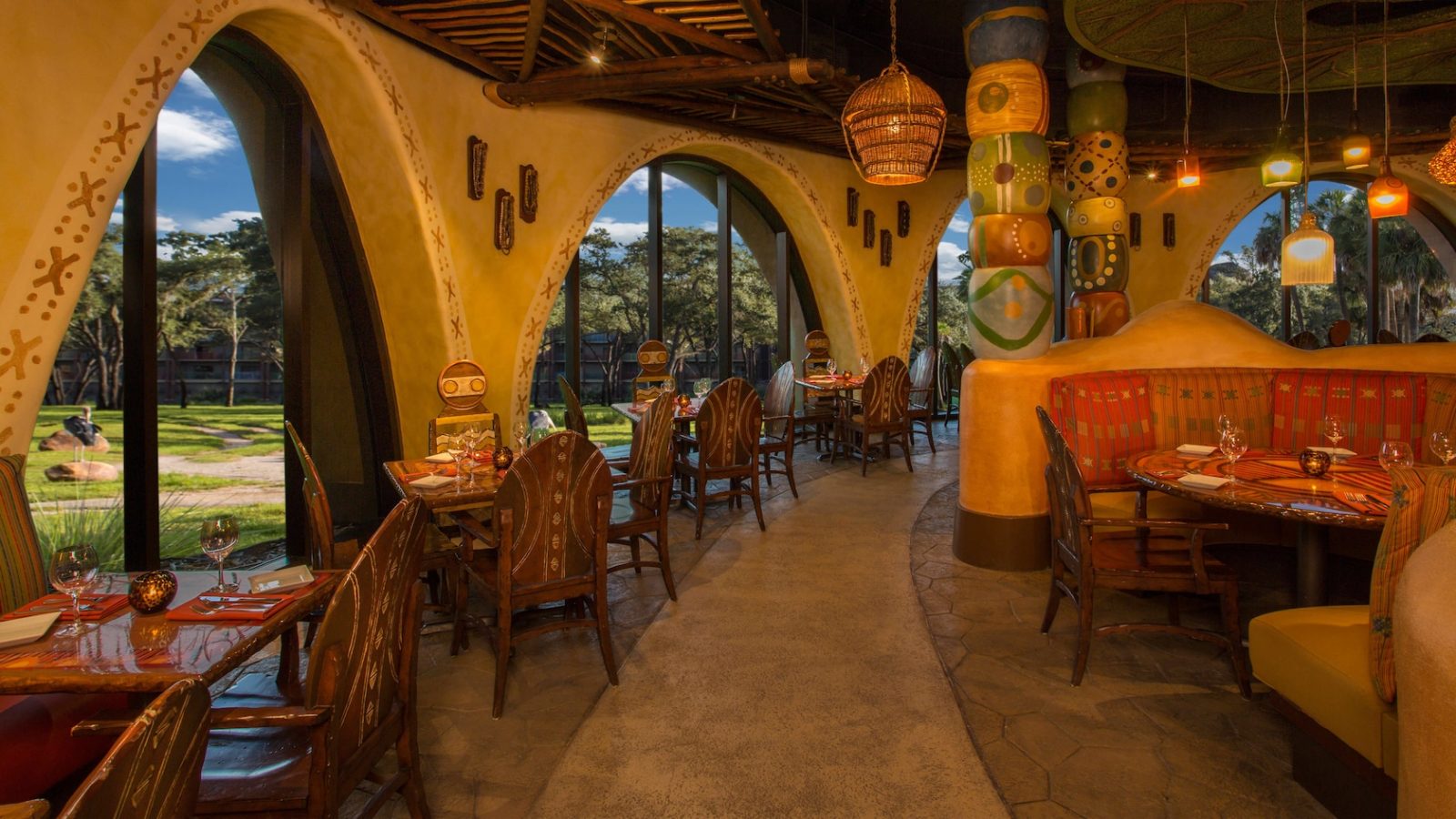 Sanaa also makes our list for best vegan restaurants in Disney!
Whispering Canyon Cafe
Whispering Canyon inside the Wilderness Lodge is one of our underrated Disney restaurants and one of our favorites! The prices here are very reasonable and the portions are huge. Kids even get all you care to eat options for breakfast as well as adults.
They also have brunch options as well as lunch and dinner. One of the best things on the menu is the Impossible Burger. Pulled pork and Turkey sandwiches are also more notable items.
For dinner you can order a variety of all-you-care-to-enjoy skillets, such as beef brisket, ribs, salmon, sausage. They also offer an extensive kids menu as well as many allergen-friendly options.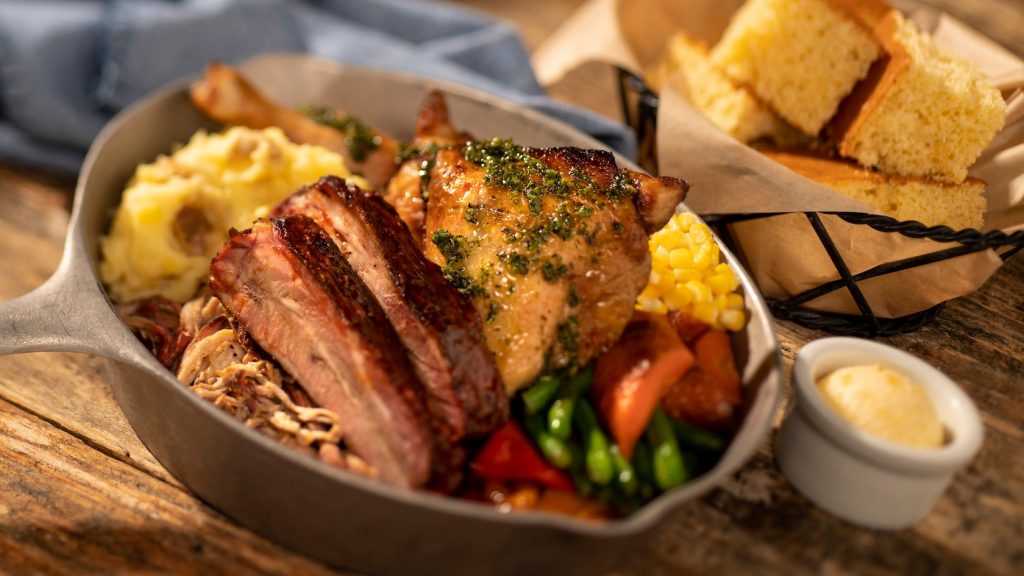 This restaurant is one of the focal points of the Disney Wilderness Lodge, as you can read in our post 20 best and worst Disney World resorts ranked!