Trying to decide what the best age to take kids to Disney is can be a tough decision. There are a lot of factors that can play a part in your decision! Price, height, personality and more are all factors you need to consider when planning a Disney trip with children!
If you plan on taking your kids to Disney multiple times, then you don't have to worry as much about what age to take them because they can experience Disney in many different age groups. But if you plan on only making one or two big family trips while your children still live at home, this article will help you decide what is the best age for Disney based on your family's needs!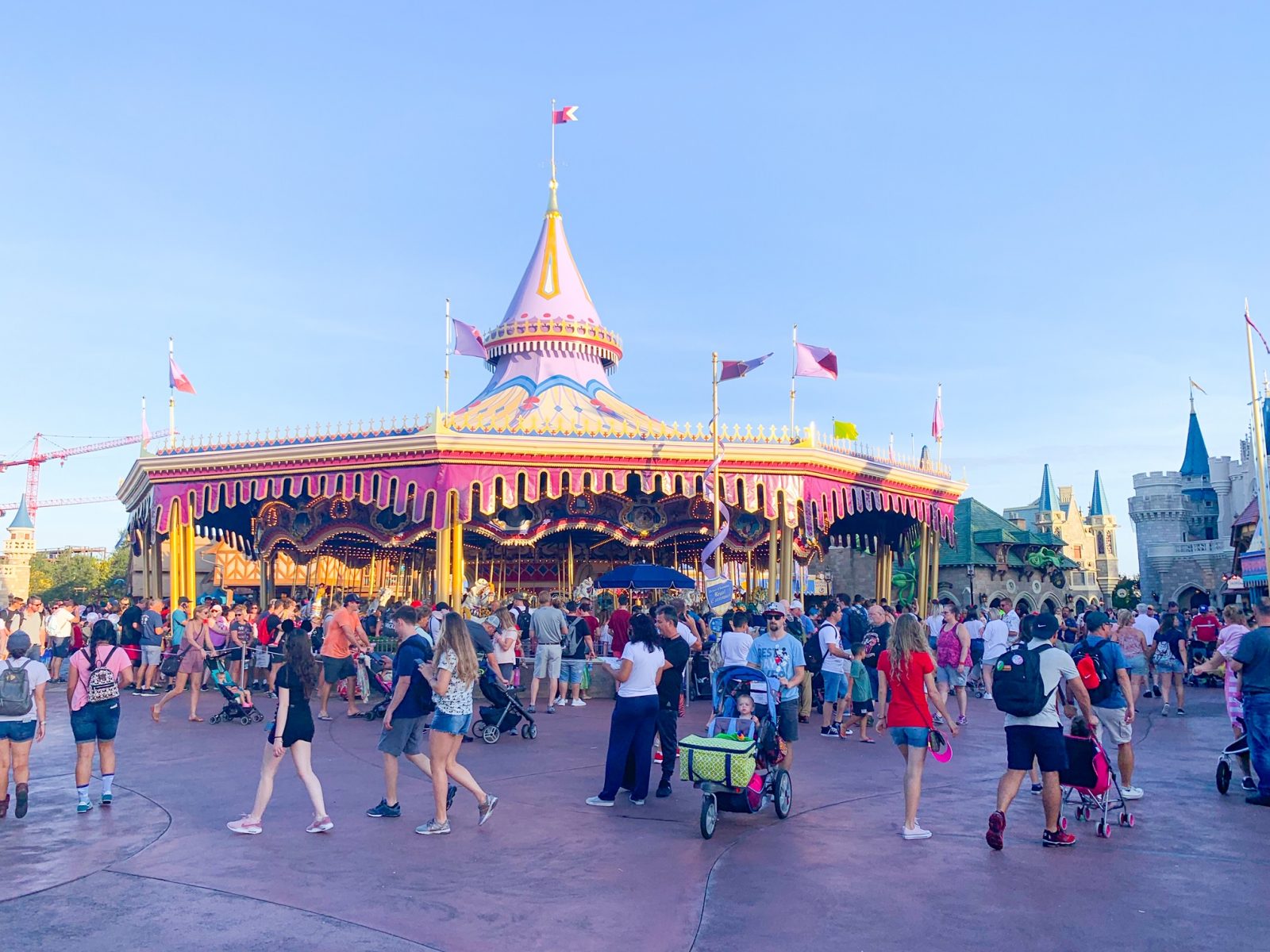 How To Decide the Best Age For Disney
There Is NO Best Age For Disney
We wish we could give you a plain and simple answer on what is the best age for Disney, but the issue is there is no right answer. Disney is such a diverse place, there is something for every age group to enjoy.
When planning a trip with your kids, it all depends on what you want to get out of the trip and your family itself. Every family is different and every child is different, so there is no right answer!
Some parents might want to take their children really young to start making those first memories. Some parents might want to wait until their children are older so they can really experience and remember their vacation. Some people prefer to wait until their children are young adults so they can all experience everything together. It's different for every family!
There are so many factors you have to consider when trying to decide the best time to go! But in the end it all comes down to what is best for you and your family!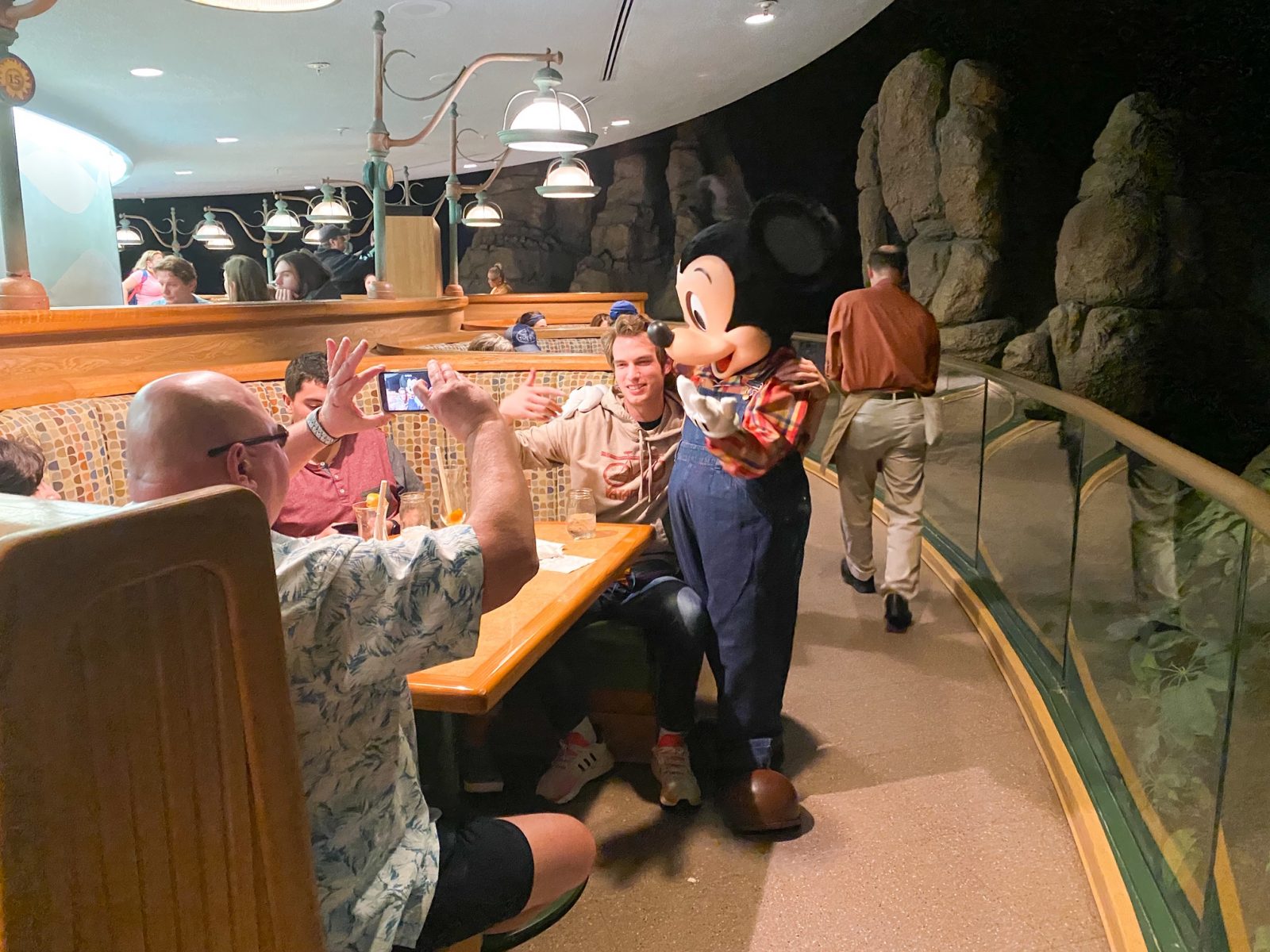 Things To Consider When Choosing The Best Age For Disney:
Does Your Child Believe In The Magic?
This factor may or may not change your decision on what is the best age for Disney. One of the most magical things at Disney is seeing children's eyes light up when they meet their favorite character or experience a ride from their favorite movie! To them, that is the real Mickey Mouse or they are really flying with Peter Pan.
If you really want to take your child when they will still believe in the magic of Disney, taking them as a toddler or early elementary age is a great idea.
This is not to say that older kids can't experience the magic of Disney, but they will just experience it in a different way! There is still something so magical about meeting your favorite character or walking into Magic Kingdom for the first time and seeing the castle!
Again, it all depends on what is best for your child. Going to Disney is magical for people of any age, but it can be even more magical when a child really believes what they are seeing. If this is something that is important for your child to experience, then taking them while they are still young is a good choice!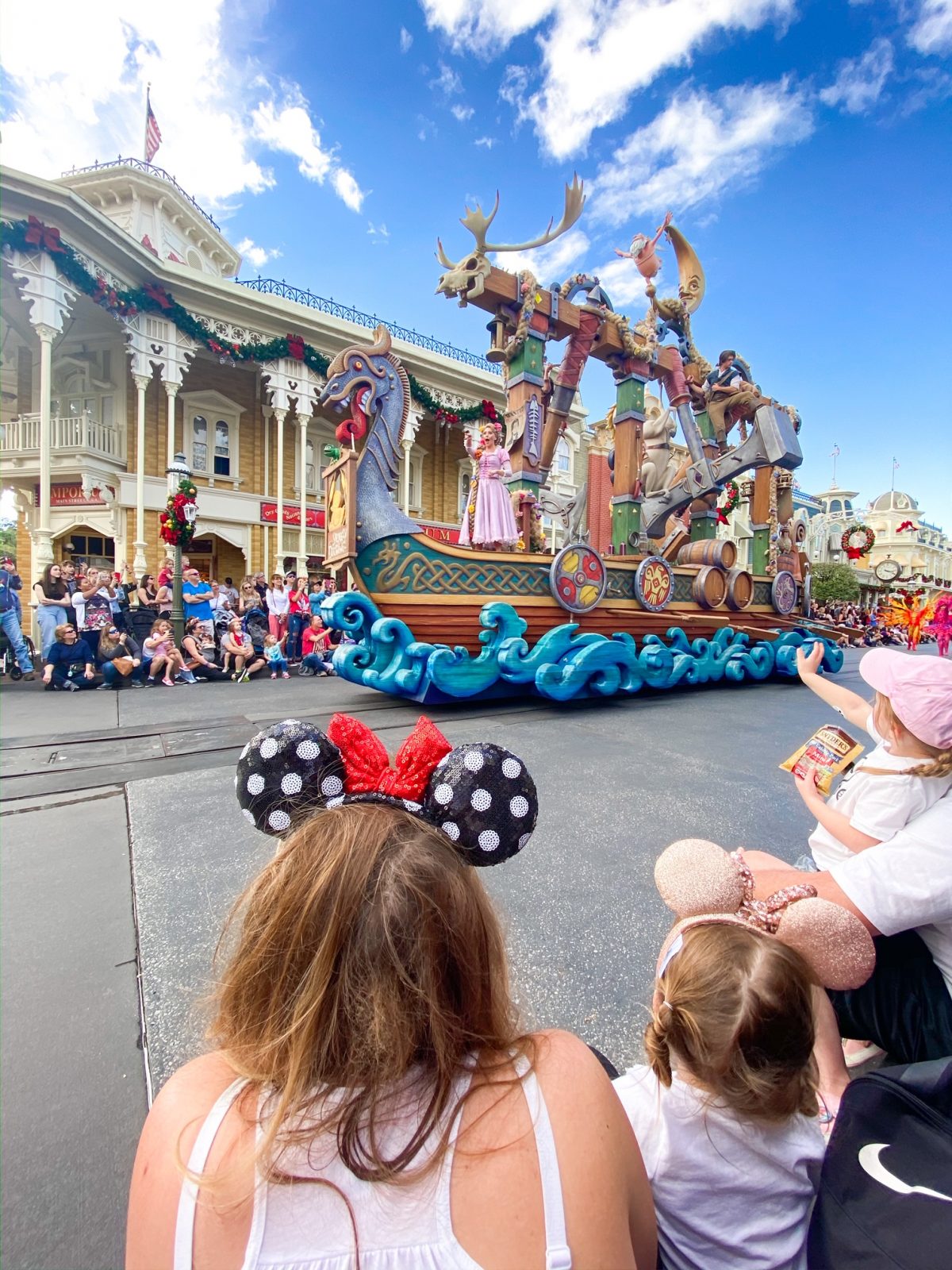 Personality Of Your Child
While planning your trip, you also need to consider the personality of your child. Does your young child hate crowds and loud noises? Then maybe right then is not a great time to go to Disney. Does your child hate costumed characters? Disney might be a terrifying place for them.
Ultimately you know your child best, and you know what they can and cannot handle. Disney trips can be exhausting with long days and constant changes to your child's normal schedule. If your baby can't handle all the excitement and exhaustion, it might be better to wait until they are older and don't get as tired as easily.
A great way to figure out if your child can handle a day at Disney is to test them in a practice run. You can take them on a full day to a theme park near you, fair, festival, zoo, museum, etc. This way you can see how your child reacts to crowds, loud noises, and other variables.
It all comes down to what you know about your child. You know them the best out of anyone else, so only you can decide what is best for them in the long run!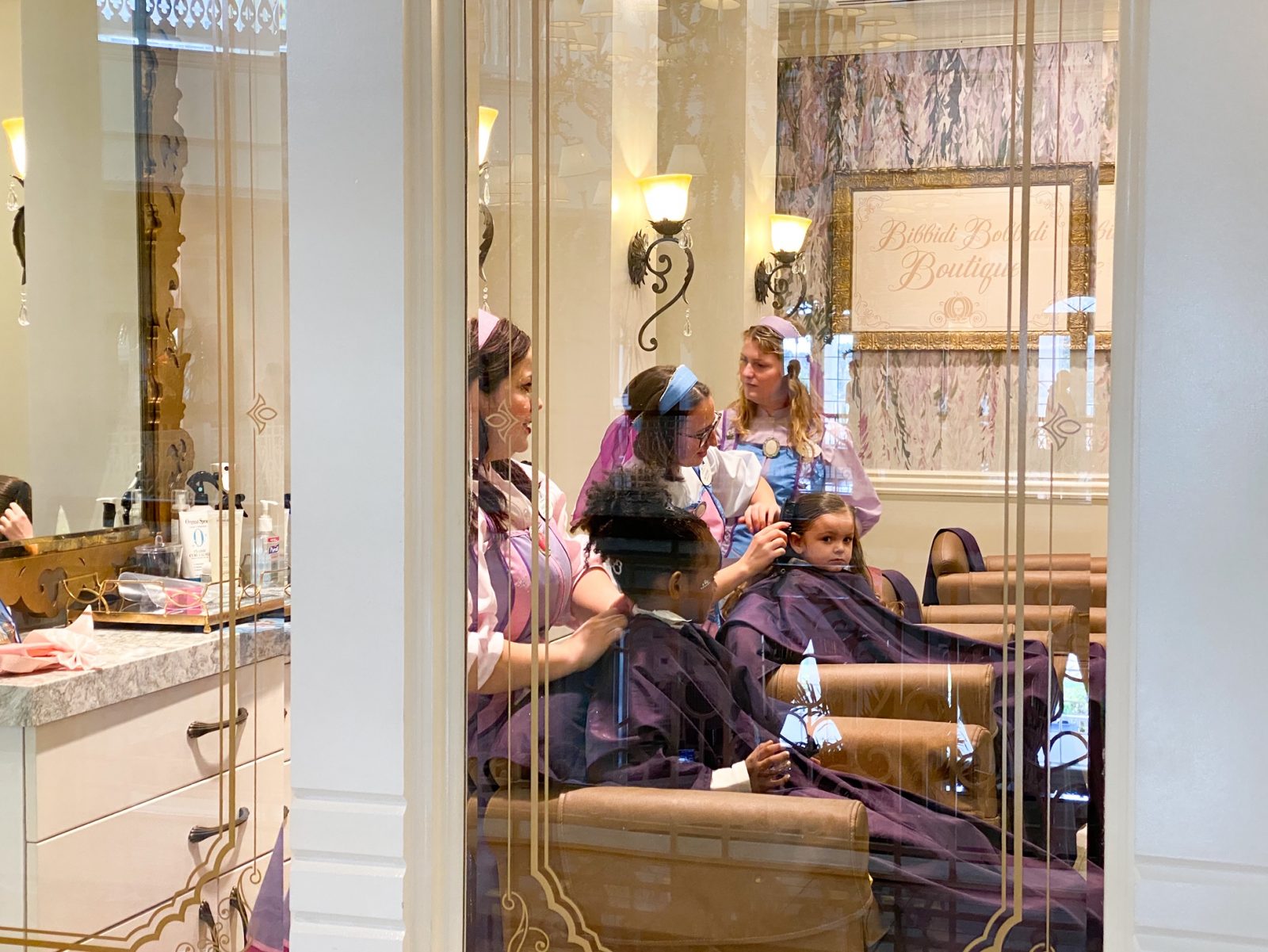 Will Your Child Remember It?
Going while your child is really young can be very fun, but your child most likely won't remember most or all of it. If you are only able to take your child to Disney a couple of times during their childhood, it might be a good idea to wait until they are old enough to remember it.
However, you can still create memories while taking your child when they are young! They might not remember it, but you will have lots of pictures and stories to tell when they are old enough to understand! Taking your child when they are young is more of an experience for you as a parent than it is for the child!
This is a great way for a lot of children to experience their "firsts". One of the best "firsts" that your child can experience while at Disney is their first haircut! At the Harmony Barber Shop in Magic Kingdom, you can book an appointment for your child to get their first haircut! For just $25 your child will get their hair cut, a commemorative Mickey Ears hat, lock of hair for keepsakes, and an official milestone certificate. They might not remember the experience, but you sure will!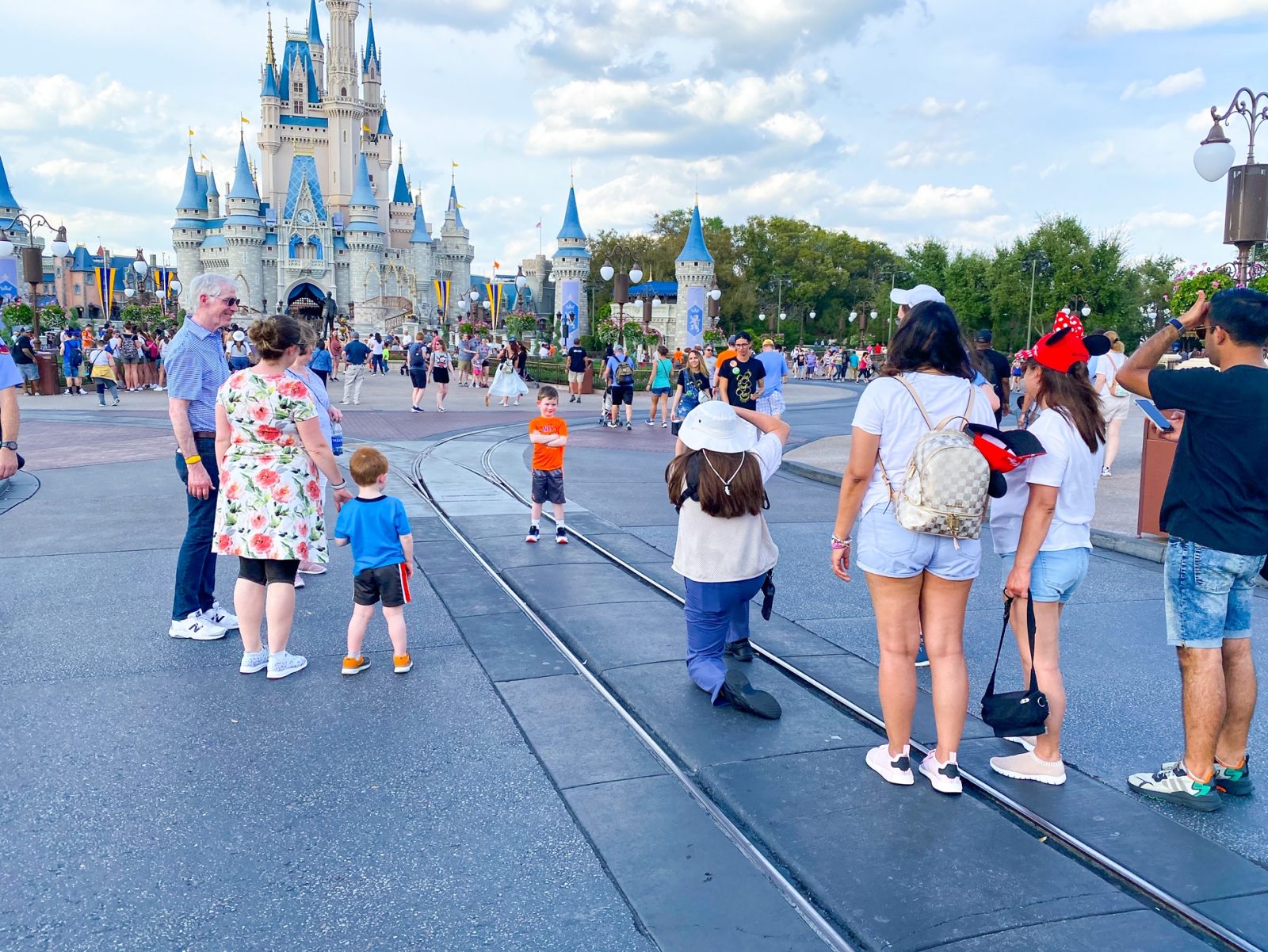 Your Child's Height
Another big thing to consider when planning and deciding the best age for Disney is how tall your child is. If you take them while they are in their tweens and teens, then you don't have to worry about any height restrictions. If you want to take them while they are younger, consider their height when planning.
Measure the height of your child and look up a list of all the ride height requirements at Disney. If your child will still be able to ride all of the rides they would want to do, go ahead and take them! If your child's height restricts them from participating in a lot of the rides, it might be a good idea to wait until they are a little taller.
The great thing is Disney is very kid friendly and they have a lot of rides with no or short height requirements, so there will still be things even your baby can ride. But you have to decide if it's worth it for you and your family.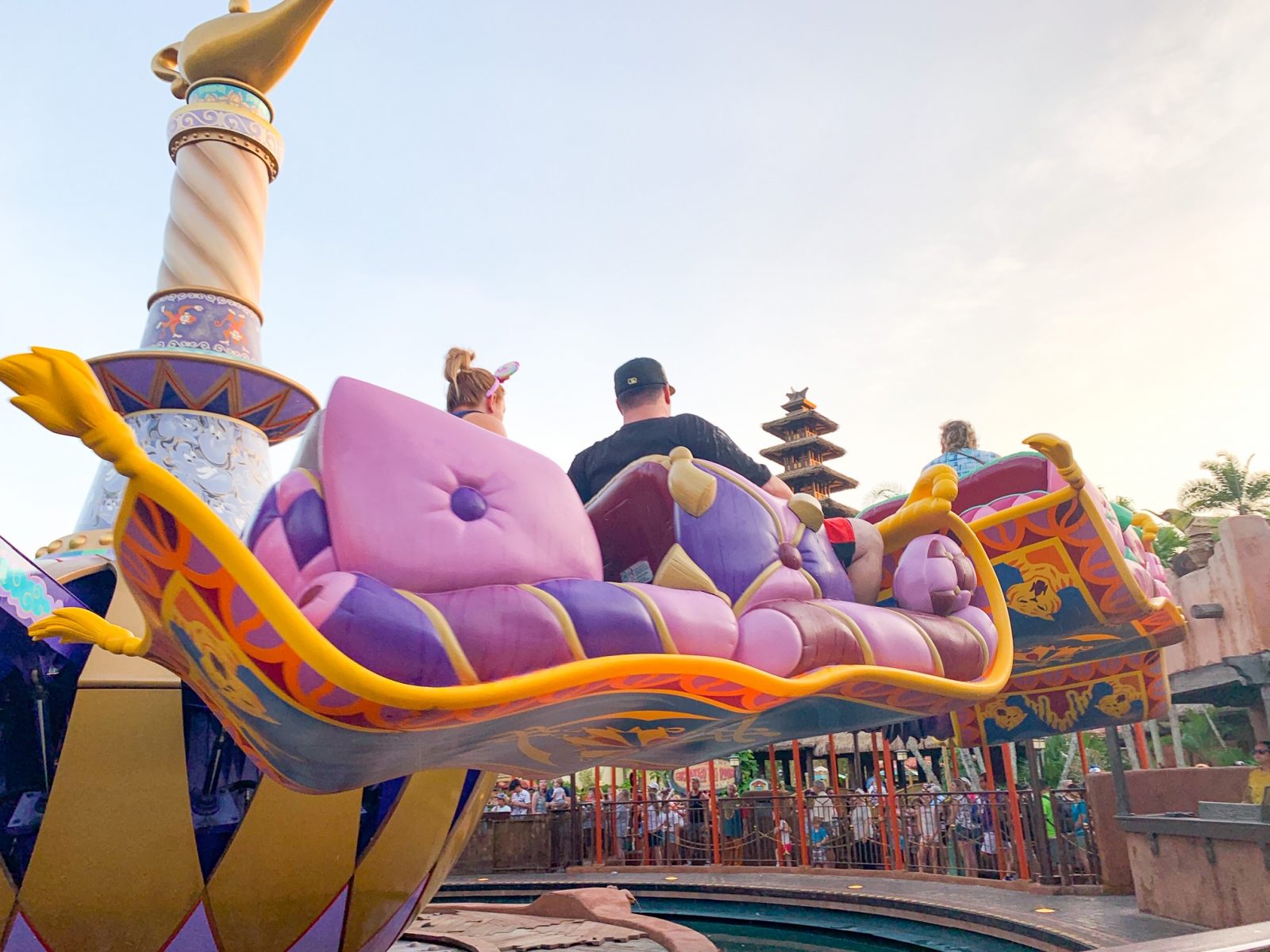 Price Of A Disney Trip
The price of the trip can be a huge factor when parents are trying to save as much money as possible. The younger your kid is, the cheaper it will be for them! Babies from 0 to 2 years old get in for free! Kids aged 3 to 9 will need a child ticket, and kids 10 and up will need an adult ticket.
If you want your child to remember some of the trip but you still get to save some money, it would be a good idea to take them while they are still classified as a child. If the trip is more for you and the memories you make with your child, 0-2 years old is the perfect time because you don't have to pay anything for them!
Your child's age will also affect the price of their meals. Kids 10 and up can order off the kid's menu, but you will have to pay an adult price for an adult portion. Keep this in mind, especially for older kids who can't eat a whole lot. This only applies to table service restaurants. Anyone can order off the kid's menu at Quick Service Restaurants.
If you take your child for their 3rd or 10th birthday, as long as they are still 2 or 9 after the first day in the parks, you can continue to pay those respective prices. So if you visit Disney for the first day, and on the second day of your vacation your child turns 3, they will still get into the parks for free. The same applies to 9 year olds turning 10 where you can continue to pay the child price.
Another good tip to know is if you book a restaurant that has you pay in advanced like Cinderella's Royal Table, you pay for your child at the age they are at in the moment of paying, not how old they will be on the trip. So if you book it when the child is still 9 but they turn 10 before you go on your vacation, the price is already locked in on the child's price.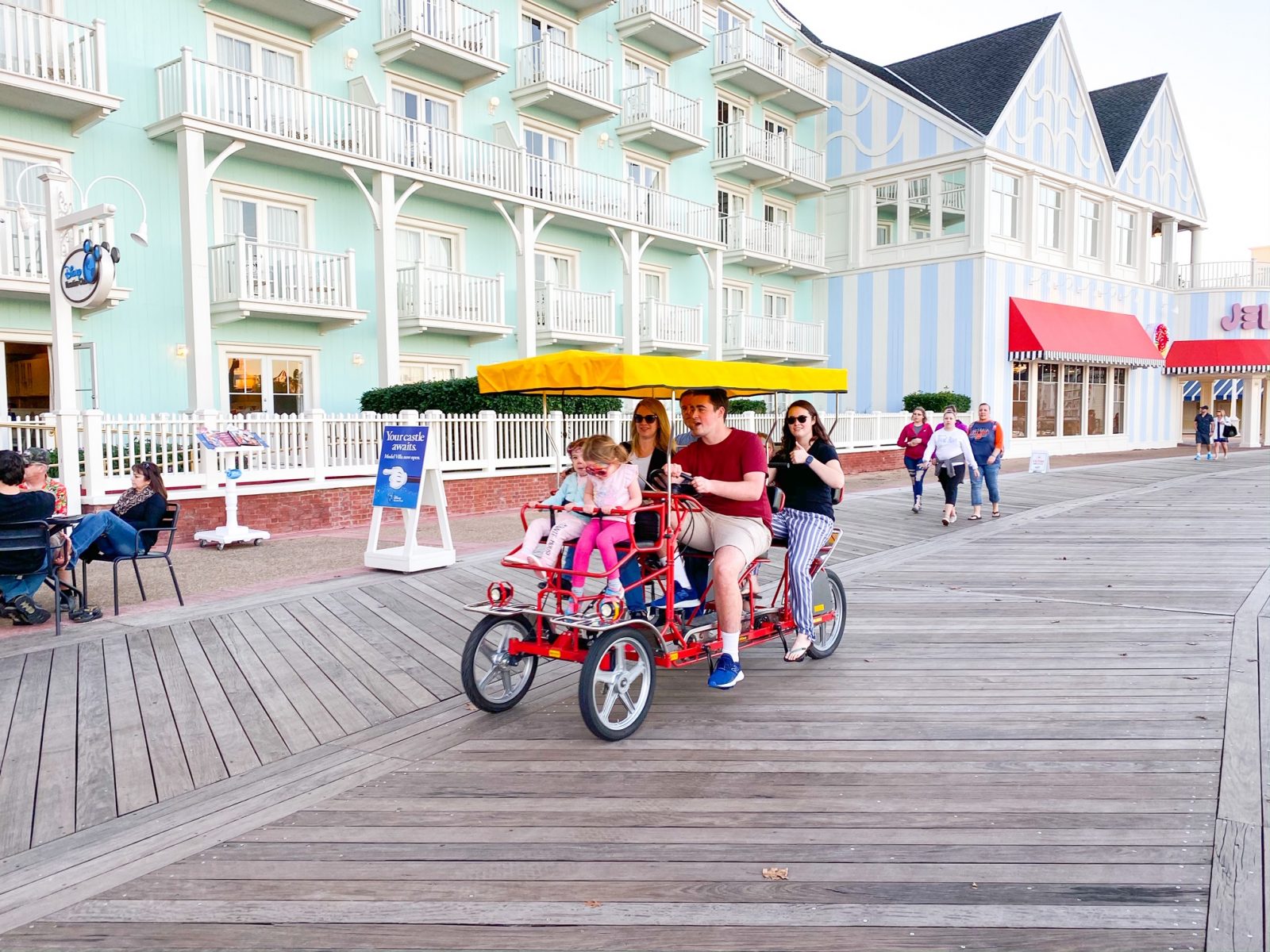 Babies 2 and Under
There are both advantages and disadvantages to taking a baby to Disney World. Let's start with the advantages!
The biggest advantage to taking a baby to Disney is the cost! Babies 2 and under get in for free and they eat for free too (by sharing your food)! The only costs you have to worry about are the things you already have to bring around on a normal day to day basis.
Bringing a baby with you also allows you to take things slow because you know you won't be able to get everything in the parks done. This is the perfect time to relax and take your time doing the things you'd like to do!
Now for some of the disadvantages.
Bringing a baby to Disney World can also be extremely difficult. You are disrupting the baby's normal schedule, and he or she might not be happy with the sudden changes. Disney World is also very stimulating which can stress babies out. There are baby care centers in the parks, but there is only one per park and it is usually near the front of the park, making it difficult to get to.
Bringing a baby can be rewarding for those first memories but you'll have to plan your whole trip around the baby, making the trip a little more stressful. It's up to you to decide if it's worth trying to bring your baby to the parks, or if it would be better to wait until they are older.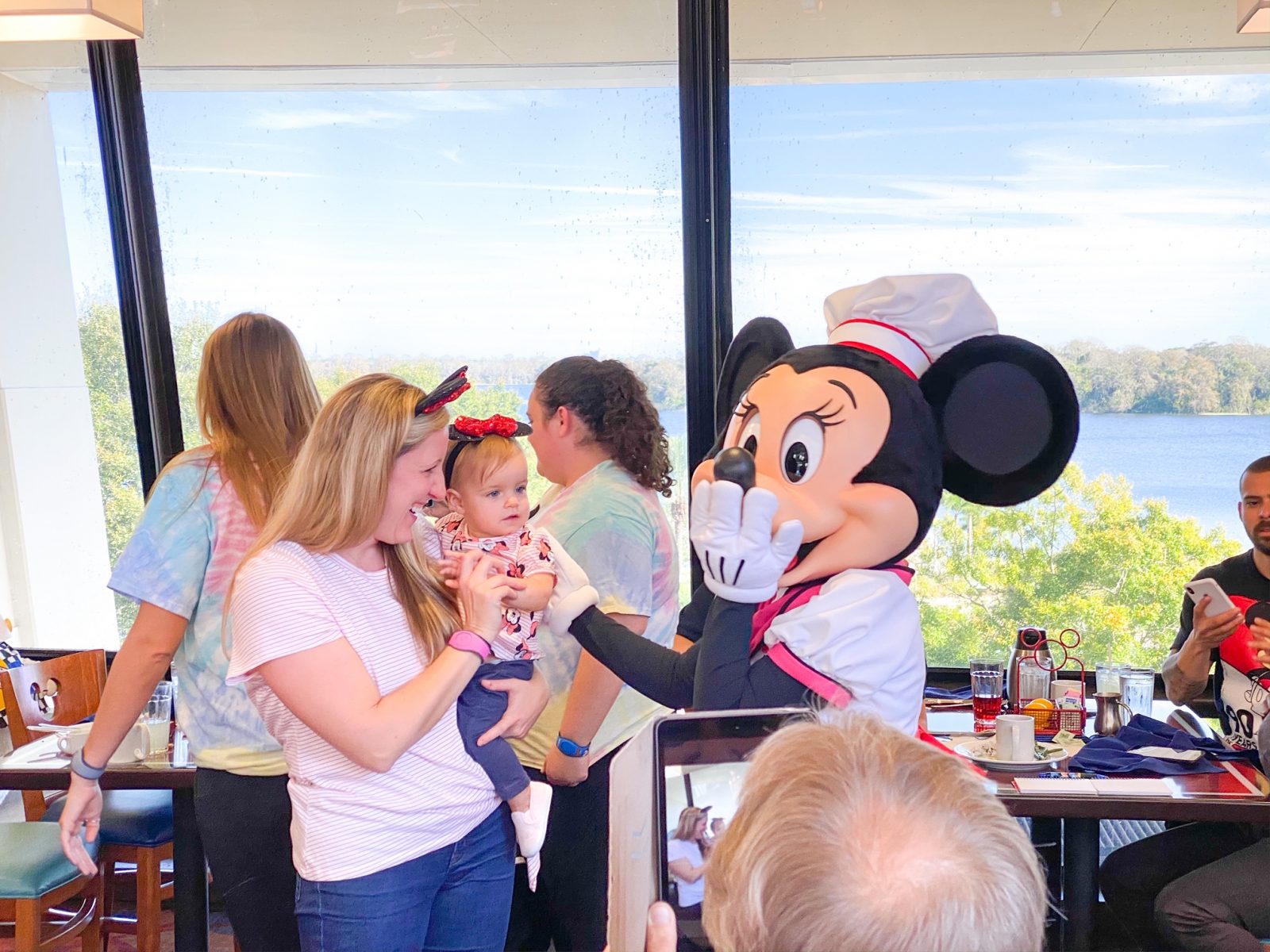 Toddlers At Disney
Bringing toddlers to Disney has many advantages and disadvantages as well.
Toddlers can have lots of fun while at Disney World! This is the best age for Disney for kids who still believe in the magic. They can recognize characters and understand rides. When they meet Mickey Mouse, they believe that is the one true Mickey, making their trip even more magical. It is such a touching moment to watch a kid's eye sparkle as they meet their favorite character.
However, you also need to be extra prepared when bringing a toddler to Disney. You will need snacks, drinks, a change of clothes, entertainment for waiting in lines, and more! Toddlers are prone to having meltdowns, so it will be important you are ready for any tantrum.
The best ways to be prepared before taking a toddler on a trip is to measure their height so you know what rides they can experience, map out all the nearest bathrooms for the park you will be visiting that day, and know where you child can run around and blow off some steam in each park.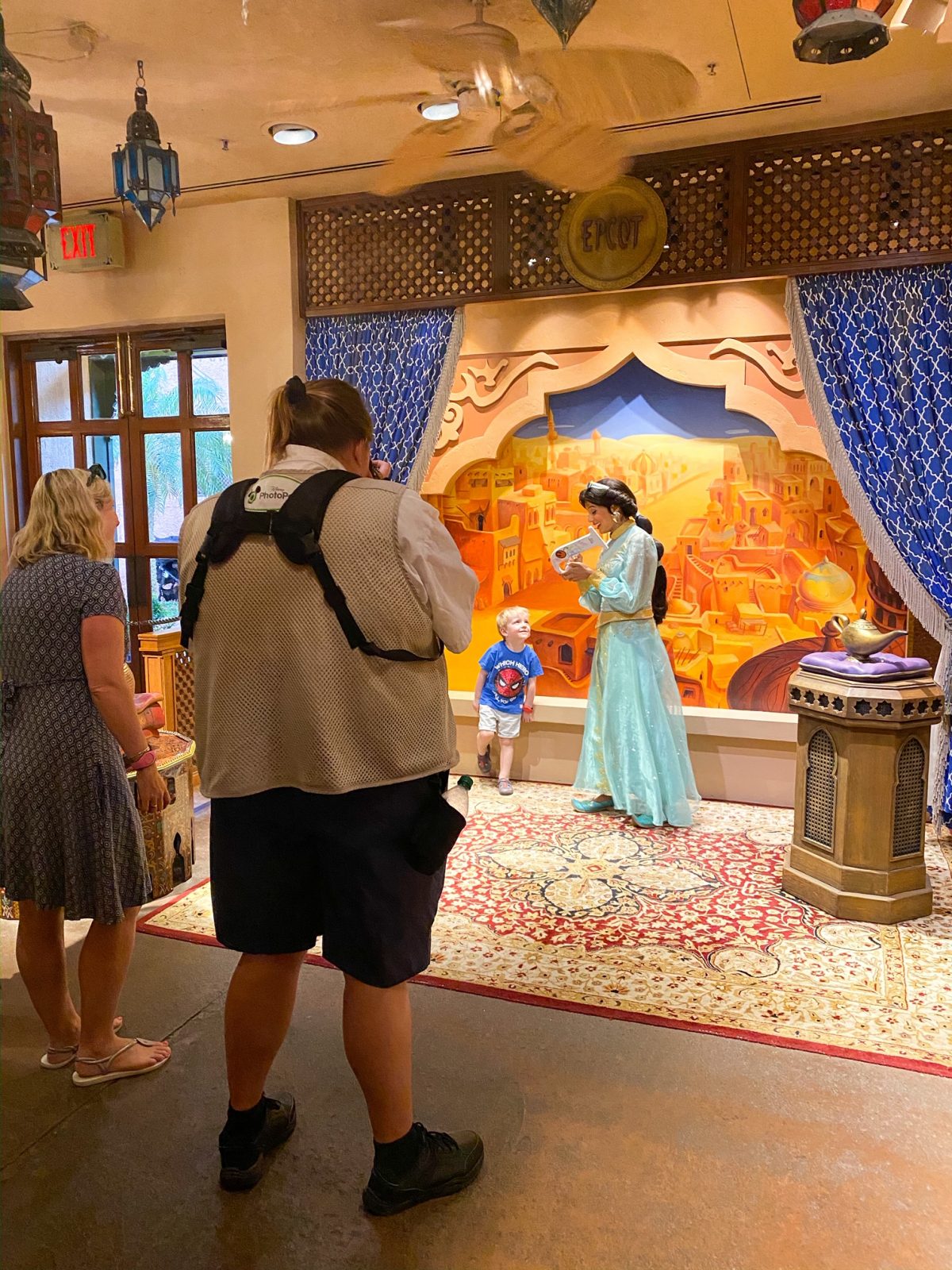 Elementary Kids At Disney
Kids in the age range of 6 to 12 are one of the best ages for Disney! The biggest perk is there are a lot more rides available for them to ride, so they can fully experience all Disney has to offer! And this way you don't have to worry about rider switch!
Kids in this age group can also help when it comes to planning the Disney vacation, allowing them to make the vacation more of their own. They can provide input on what they might like to do and experience while there, making sure everyone is happy!
It might be a little disappointing because kids in this age group might not believe in the magic anymore, but there is still magic for them to experience! Just because they might not believe in the characters, doesn't mean they won't experience the magic cast members can make for them!
This is also a perfect age to get them into pin trading! Pin trading is such a fun Disney activity that younger kids might not understand. Kids in the elementary age group love being a part of something, and pin trading is a great way to do this!
This age is a great age to take your kids because not only will you make memories, they will too! These are memories you can reminisce on for years after the trip!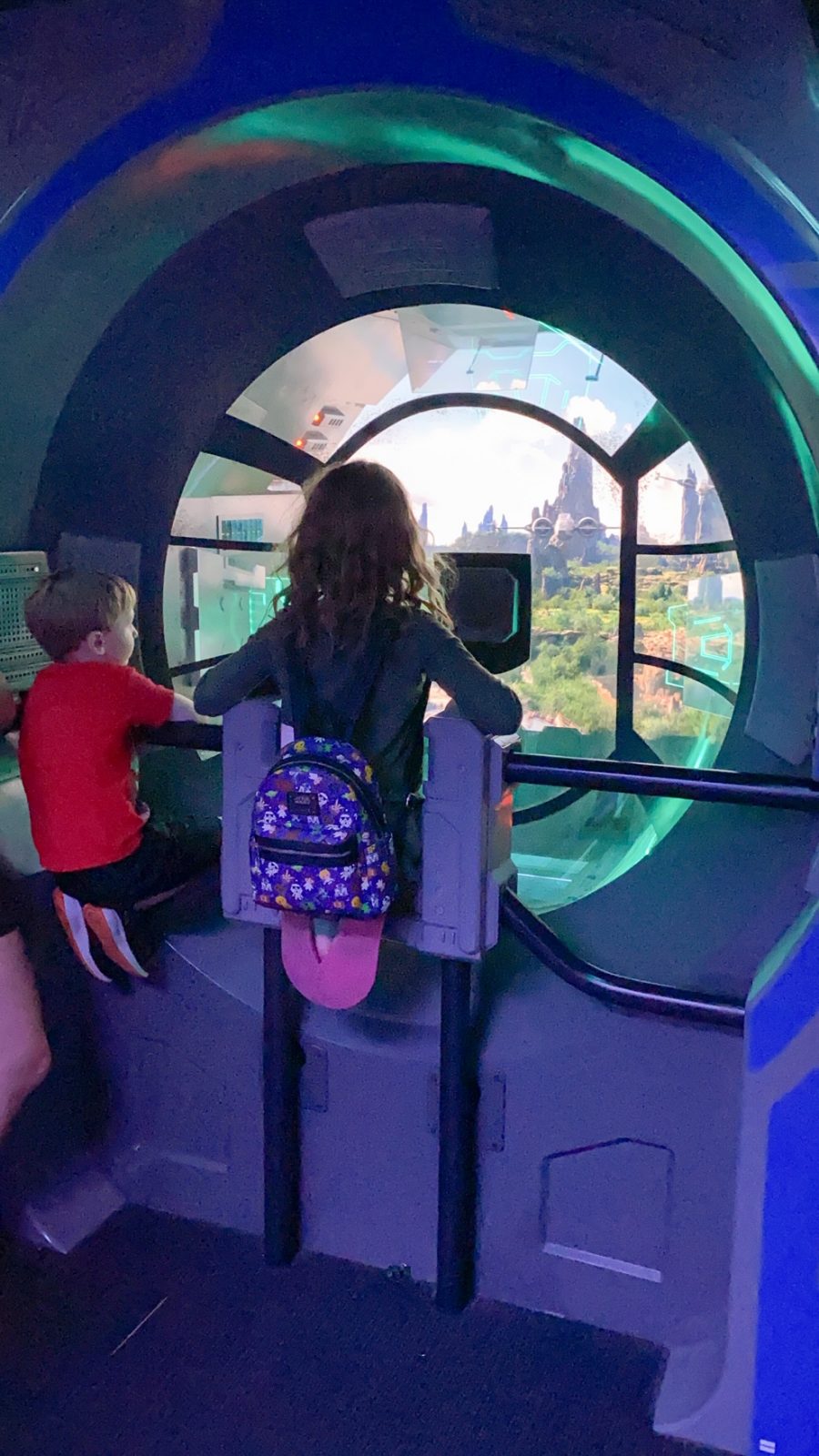 Tweens And Teens At Disney
Tweens and teens might not enjoy the child aspects of Disney, but there are still a lot of things for them to do! We definitely recommend asking your teen while planning your trip what they would like to do while there. This way the feel like they have a say in the family vacation.
Even though there are great thrill rides teens would love, there are also a lot of experiences outside of the Disney parks they can enjoy! Disney Springs is a great place to go with teens. They can appreciate all the food and shopping available to them. There are also the VOID in Disney Springs, an amazing virtual reality experience, and the NBA Experience for sport lovers. There are plenty of activities for teens all throughout Disney Springs.
You can also travel outside of the Disney area to give teens a better experience. Harry Potter fans would love Universal Studios, or some teens might just like to relax at a nearby beach!
There are so many different ways you can have a Disney vacation that your teen will enjoy as well!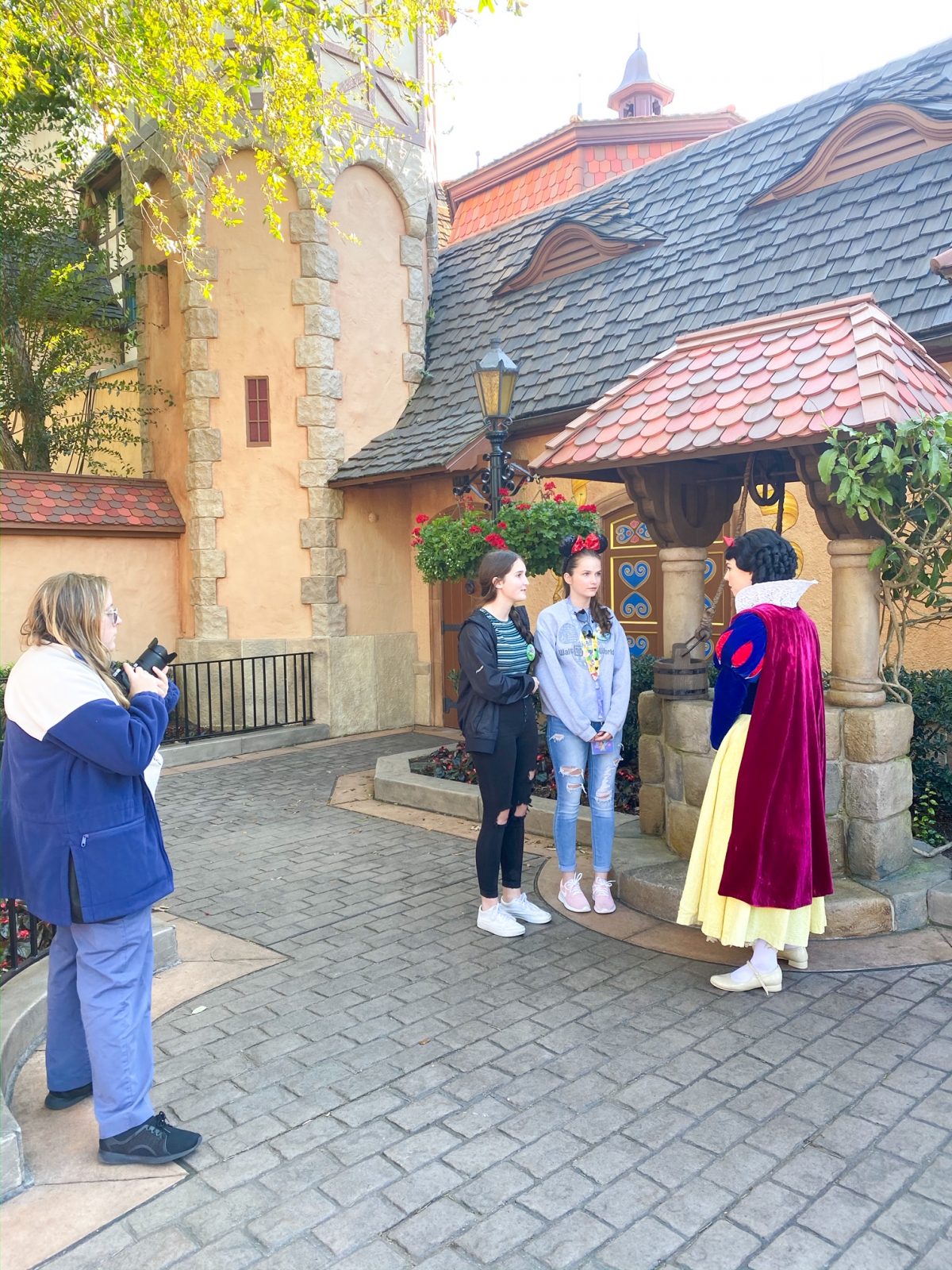 Disney For Adults
Going to Disney as an adult is one of the best decisions you could make! There is no limit to all the fun you can experience while there, and it is definitely one of the best ages for Disney!
Even if you didn't want to go to the parks at all while on your Disney vacation, you could make a whole trip out of resorts, Disney Springs, and all the activities available on Disney property! However, we do highly recommend visiting the parks as well because they are just so fun!
Many adults might think Disney is just for kids, but they couldn't be more wrong. Disney has made sure to make their parks and resorts adult friendly as well!
There are so many amazing restaurants and bars all throughout Disney resort areas. These aren't your normal everyday restaurants either! There a places for every kind of taste! There is also lots of alcohol available, but make sure not to get too drunk before riding Tower of Terror!
Disney also has some amazing shows like Cirque du Soleil in Disney Springs. The list of adult activities Disney has to offer goes on and on, there is no way you could be bored while at Disney!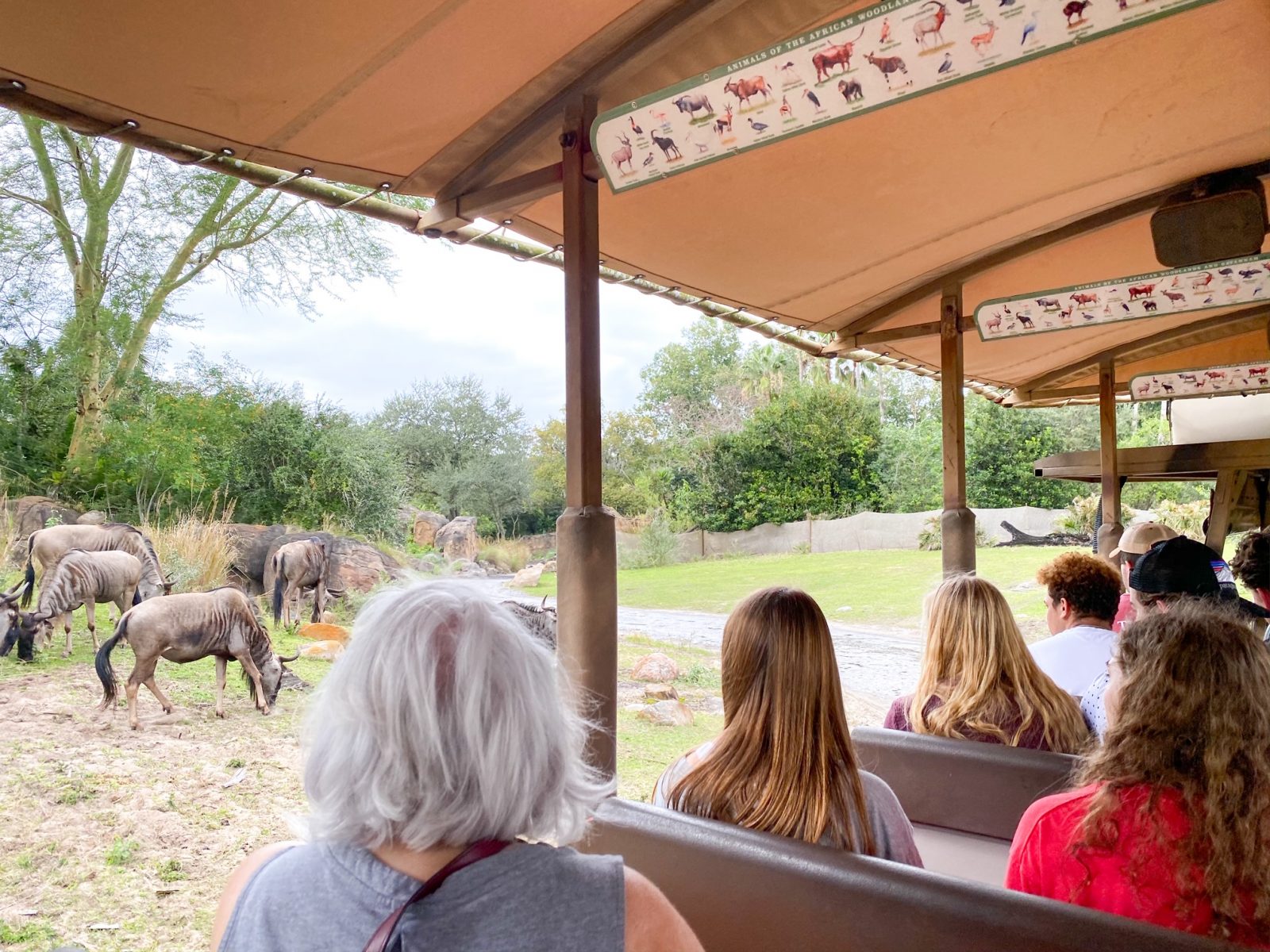 So What Is The Best Age For Disney?
So the ultimate answer to this question is there is no best age for Disney! That's for you to decide! You know your kids better than anyone else, so you know when the perfect time to take your kids is! Or you could leave your kids at home and have a wonderful adult Disney vacation!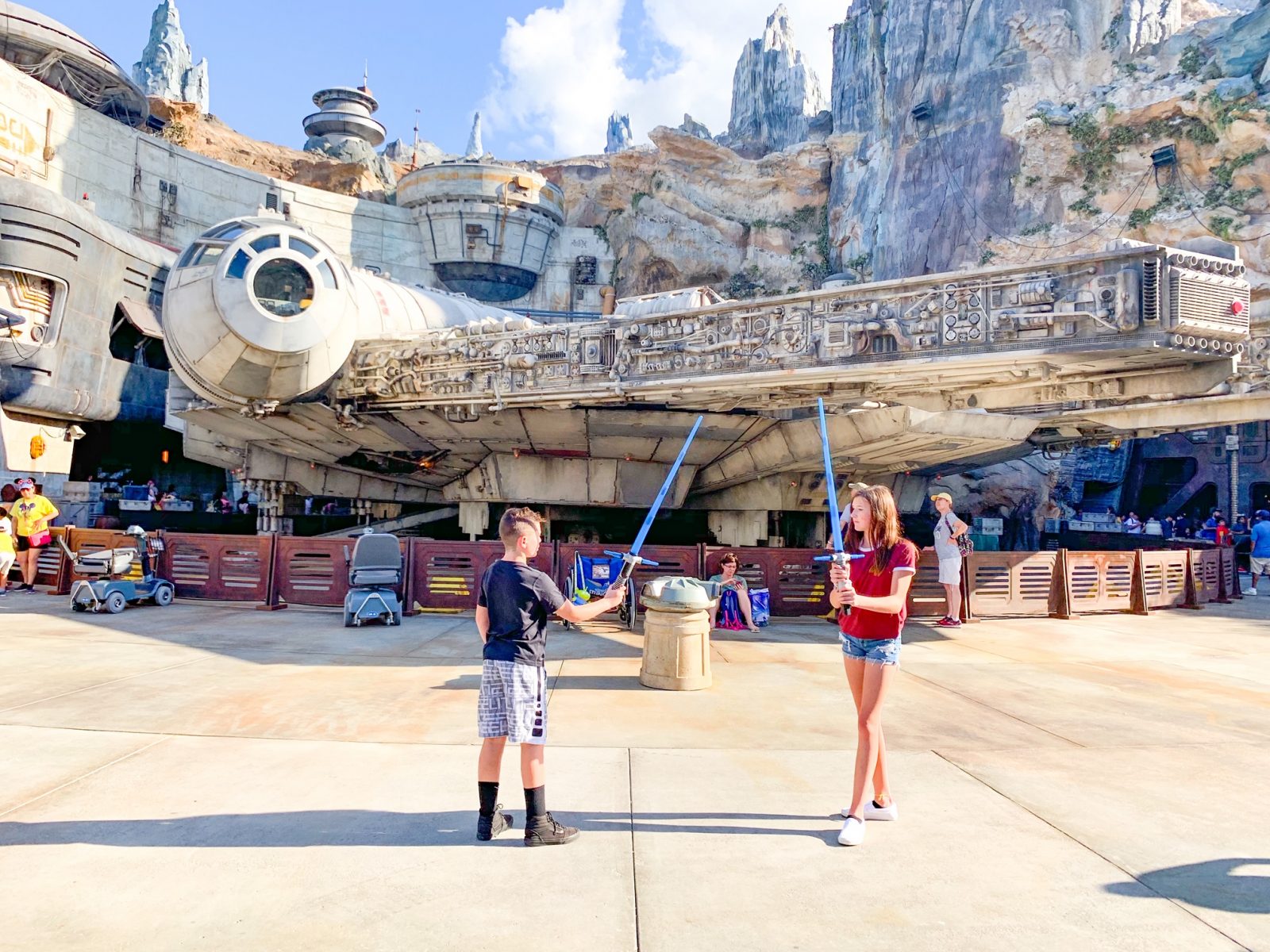 Hopefully all these different factors make it a little easier for you to decide when is the best age to go to Disney! It would be great if you could take your kids during every age group, but we know this isn't always possible. Find the perfect time for your family to go, and we guarantee you'll have a great time!
Pin this post: