Are you looking for the single best Walt Disney World hack for reducing wait times? Well, have you heard about Disney Single Rider lines?
At Walt Disney World, fast passes are at the top of everyone's priority list. However, sometimes, they are hard to come by! Not to mention, fast passes can be moved due to mechanical issues or closed down due to weather only to reopen after you've left the park (this one never fails for me!)
Each park guest is only allowed three fast passes every day. Between the forty-six running rides at Disney World, it's hard to narrow it down to just three a day! This is just another reason we feel Disney Single Rider lines need to be brought to everyone's attention!
Although many avid Disney World travelers are probably already aware of Disney Single Rider lines, they are still a great alternative to standing in a long line for the majority of your day. We all know Disney World lines can be up to three hours long!! Not to worry, though, we know all the ins and outs to make your trip time-managed and still full of Disney magic!!
Don't forget to check out our favorite Walt Disney World thrill rides here!!!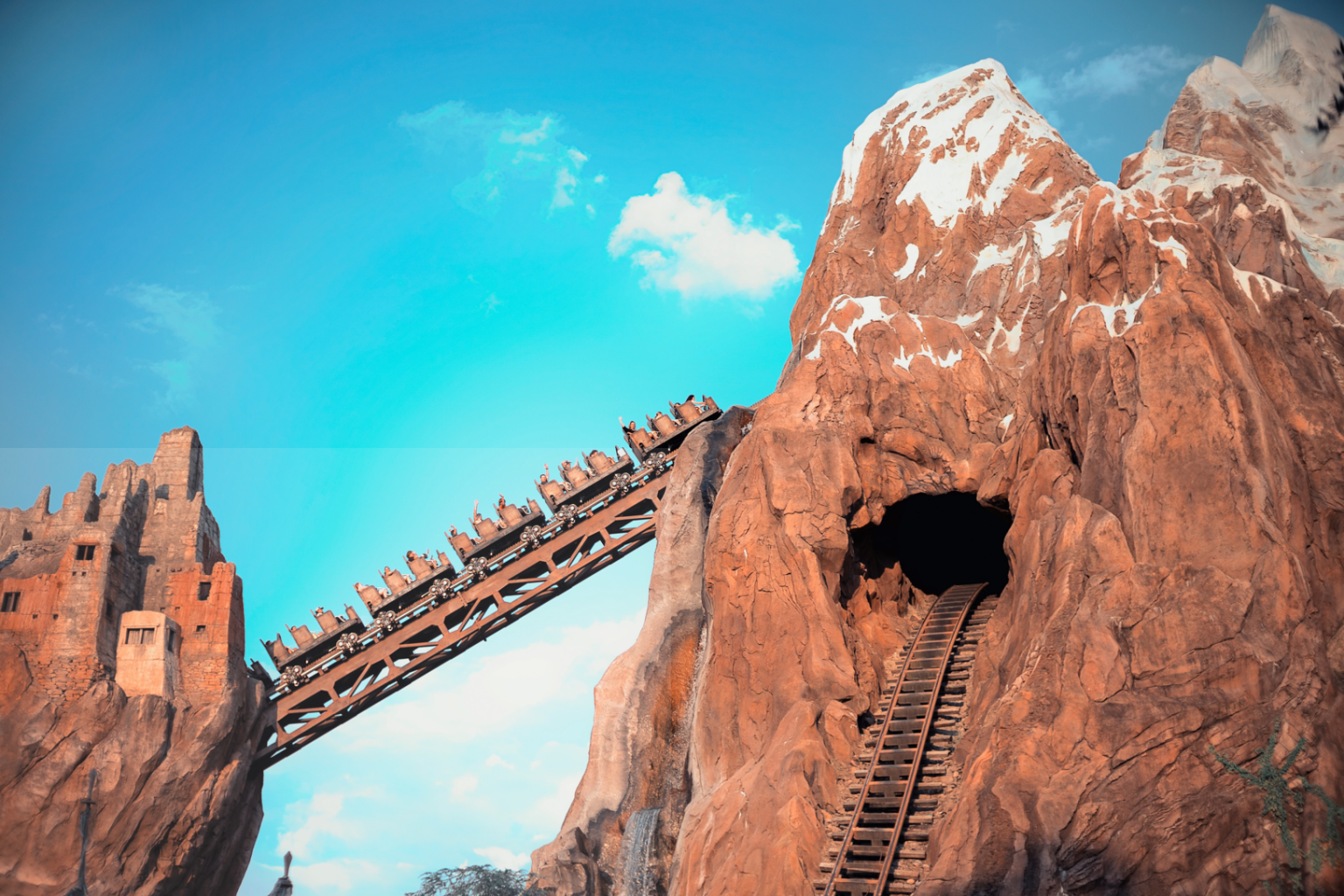 What Are Single Rider Lines At Disney?
A single rider line is a separate line for a Walt Disney World ride where guests can choose to split from their group (unless they are visiting alone) and ride as a party of one. These single riders are used to fill empty seats on that ride, such as grouping a single rider with a party of three on a four person ride to make lines quicker.
In addition, Floria natives and frequent Disney World guests comfortable enough may even visit the parks alone. In this case, Disney Single Rider lines are a perfect opportunity for you to get some attractions done during your solo visit.
These lines are a good loophole to the traditional standby entrance line wait for rides that we all wish were shorter. Don't worry about these lines extending overall wait times for rides at Disney World, though, as they are only offered on four Walt Disney World attractions!!
Don't forget to read up on our Disney Touring Plans to find other ways to maximize vacation time!!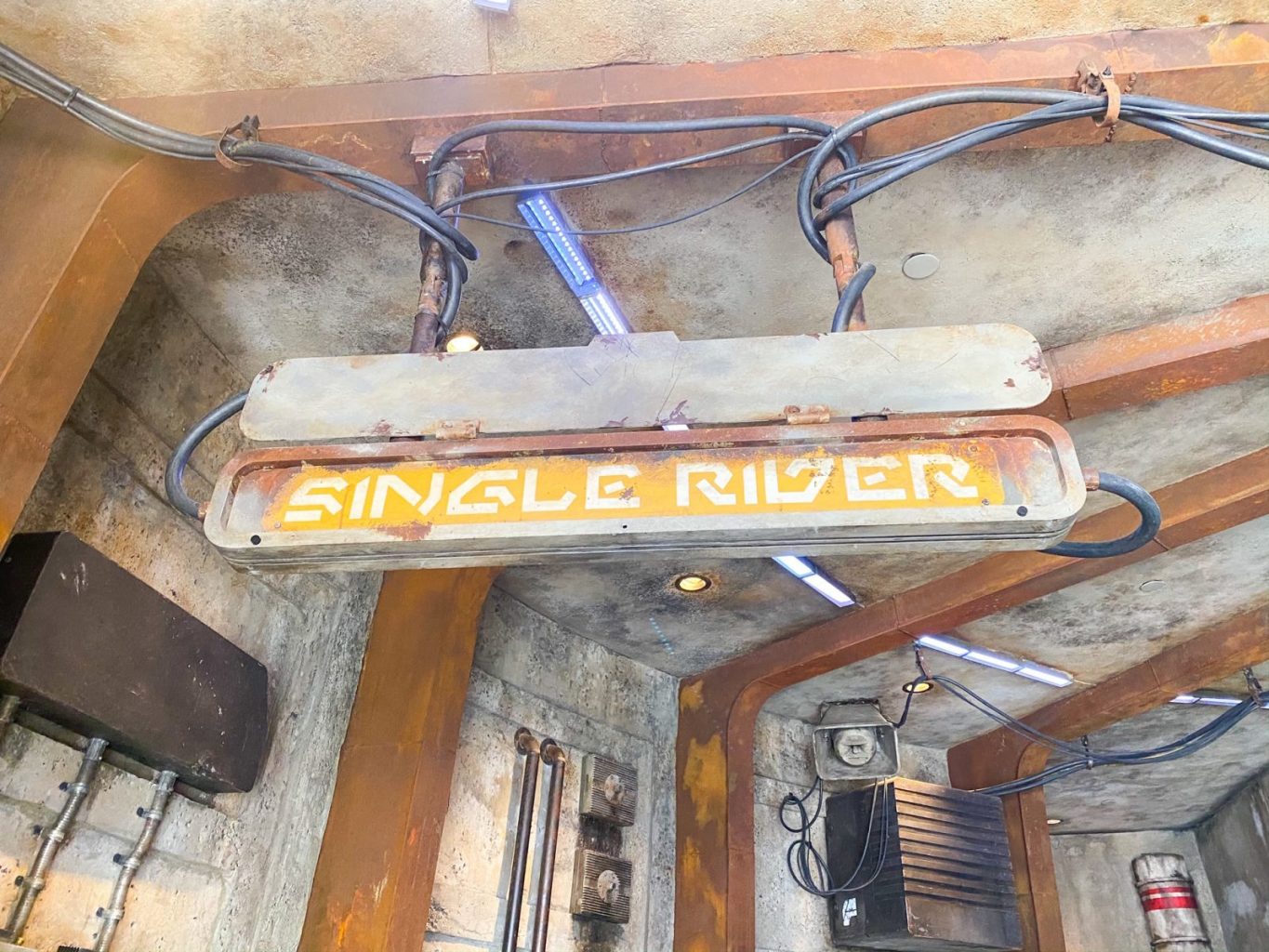 Which Rides At Disney Have Single Rider Lines?
There are four rides at Disney World with single rider lines: Rock 'n' Roller Coaster (Hollywood Studios), Millennium Falcon Smugglers Run (Hollywood Studios), Test Track (Epcot), and Expedition Everest (Animal Kingdom). We LOVE using single rider lines at all four of these locations!
Rock 'n' Roller Coaster at Hollywood Studios
Rock 'n' Roller Coaster, which is one of the most popular rides at Disney World, has a single rider line. On this coaster, you race through the freeways of Los Angeles to the rockin' Aerosmith tunes blaring throughout the fast ride. Though the max speed of the rollercoaster is nearly 60 mph, the lines for the ride do tend to back up, with standby wait times almost always exceeding an hour.
Millennium Falcon: Smugglers Run at Hollywood Studios
Millennium Falcon, another popular ride at Disney World, gives riders titles such as pilot, engineer or gunner, all crucial roles in the famous cockpit of the Millennium Falcon on a daring flight and is a vital part of single rider Disney. This ride is a must-visit for Star Wars fans! It's very convenient that this themed-ride has a single rider lane because not everyone is a Star Wars fan. However, either way, it is still super cool experience!!
Test Track at Epcot
Test Track of Future World at Epcot, is an experience within itself at Disney World! This attraction gives you the chance to create your own virtual car concept. (NOTE: If you are riding single rider, you don't get this option!) Once you're finished, you buckle up in a "SIM Car" and take it out on the test track.
Through rough terrain, obstacles, and the winding circuit, you are sure to have a blast on this ride whether you are with your group or riding single. Since single rider lines do not get to design the car itself, expect a shortened experience on this ride.
Expedition Everest at Animal Kingdom
Another Disney fan favorite ride is Expedition Everest! If you find yourself in the Animal Kingdom, be sure to stop at the base of Mount Everest and board a train to the top of the mountain, where a legendary snow monster is rumored to live! Ascending the steep mountain, you will race into the darkness, plummet backwards, and face the massive beast! Then, make a break for it!
As one of the most popular Disney World rides, it is a no brainer that single rider lines are offered for Expedition Everest. One cart holds thirty-six people, so you are bound to get a good shot hopping aboard with a larger group as a single rider.
Flight of Passage in Animal Kingdom
It is notable to mention that Avatar Flight of Passage in Disney's Animal Kingdom was actually built with a single rider line! However, they never actually opened this feature to guests.
The ride is a flying simulator which will take you on a flight across the landscape of Pandora. This is a must-see for those interested in Avatar. Though they don't offer a single rider line currently, you never know what can happen in the future!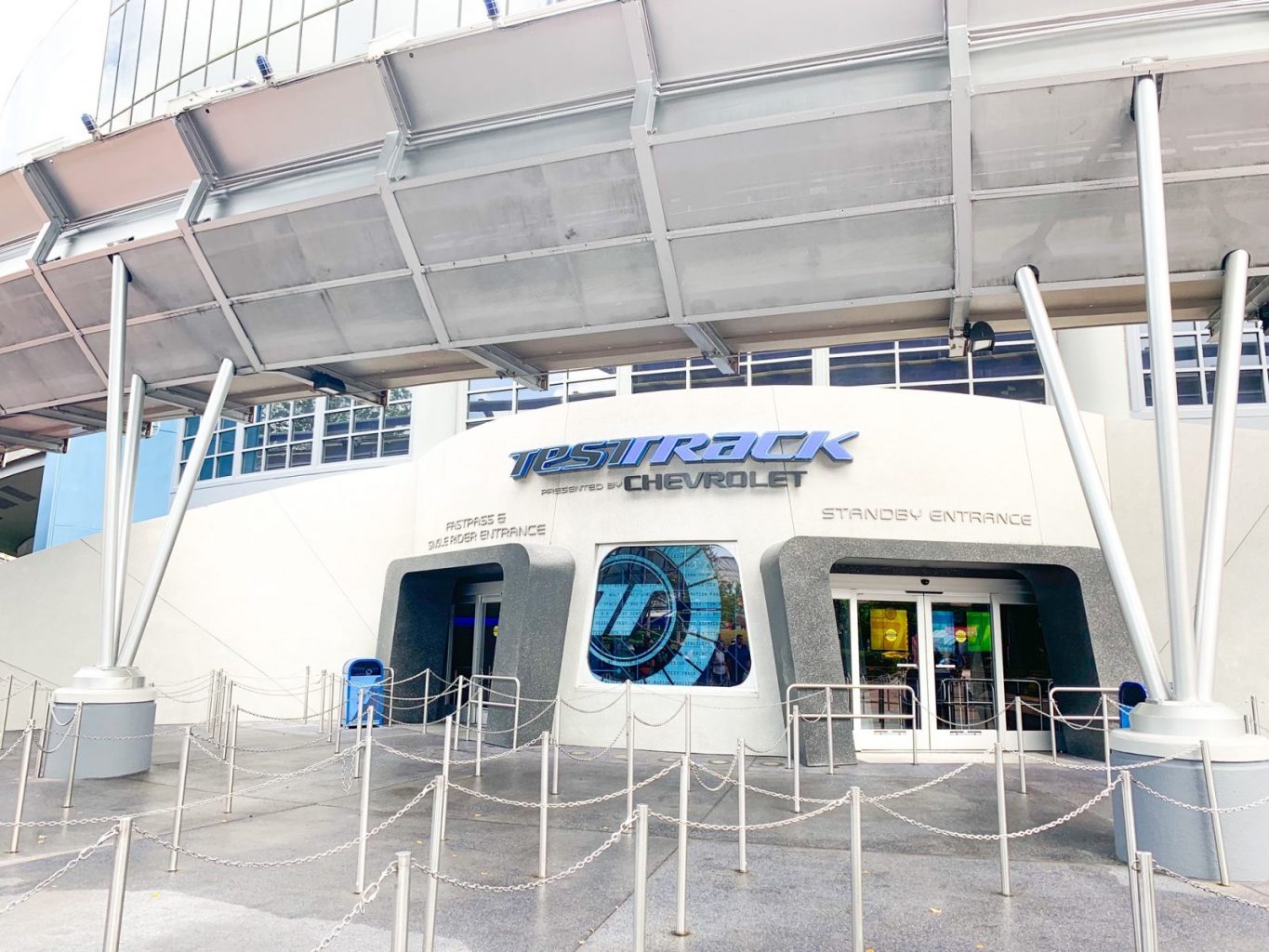 When Should Disney Single Rider Lines Be Used?
There is NEVER a wrong time to use a single rider line at Disney World! First and foremost, a good time to use a single rider disney world line is when there are no fast passes for the ride you want to go on! Fast passes in Disney World are a hot commodity, so it's not unusual to not get one that you wanted, or to not have enough for everything you want to ride. Single rider lines at Disney World are a great solution to this issue!
In the instance you use one, you are riding the same ride, but a shorter amount of time. There's a good chance your wait time will be shorter than the standby time, and sometimes, you can even get lucky and get to sit with some of your original group anyway!
Additionally, single rider lines at Disney World are a good idea if you are the odd one out in your group who wants to experience a ride that no one else is interested in! You can go on Flight of Passage while the person you are there with hits the single rider line for Expedition Everest! It's fool proof!
Trying to avoid lines? Here's a line-free day in Disney's Magic Kingdom!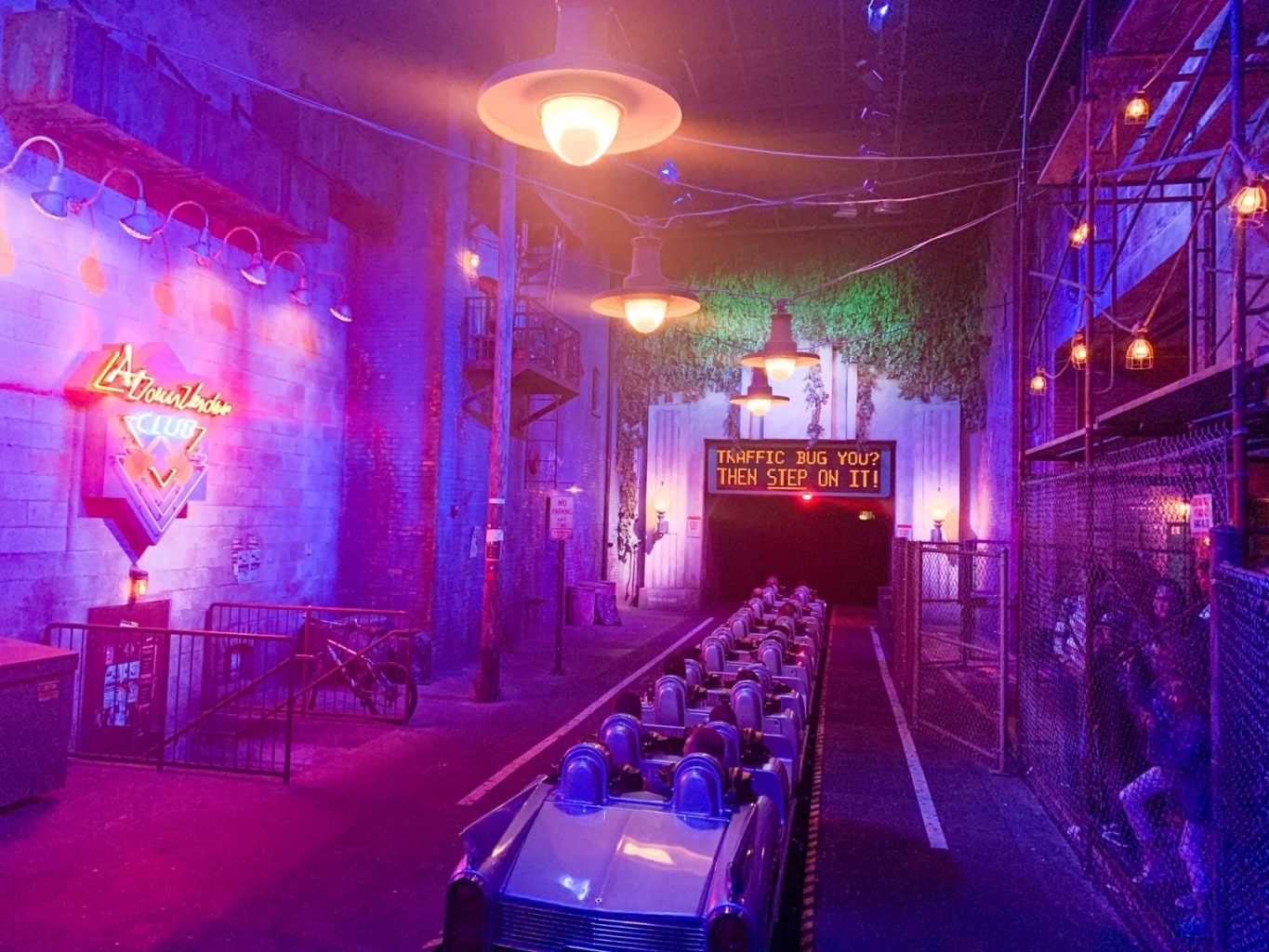 How Long Are The Waits For Single Rider Lines?
Wait lines for the single rider Disney options can vary greatly. The standard rule for Disney single rider lines is usually that they are 1/3 of the actual wait time. These times will be posted, however, they can vary, as things such as mechanical issues and line backups can't be predicted in determining wait times.
If you are curious about a single rider wait time, feel free to ask a cast member! Most lines are 10-30 minutes tops, which is significantly shorter than the regular standby lines for these popular attractions. Additionally, for rides which don't offer single rider lines, this is still a lot better wait time!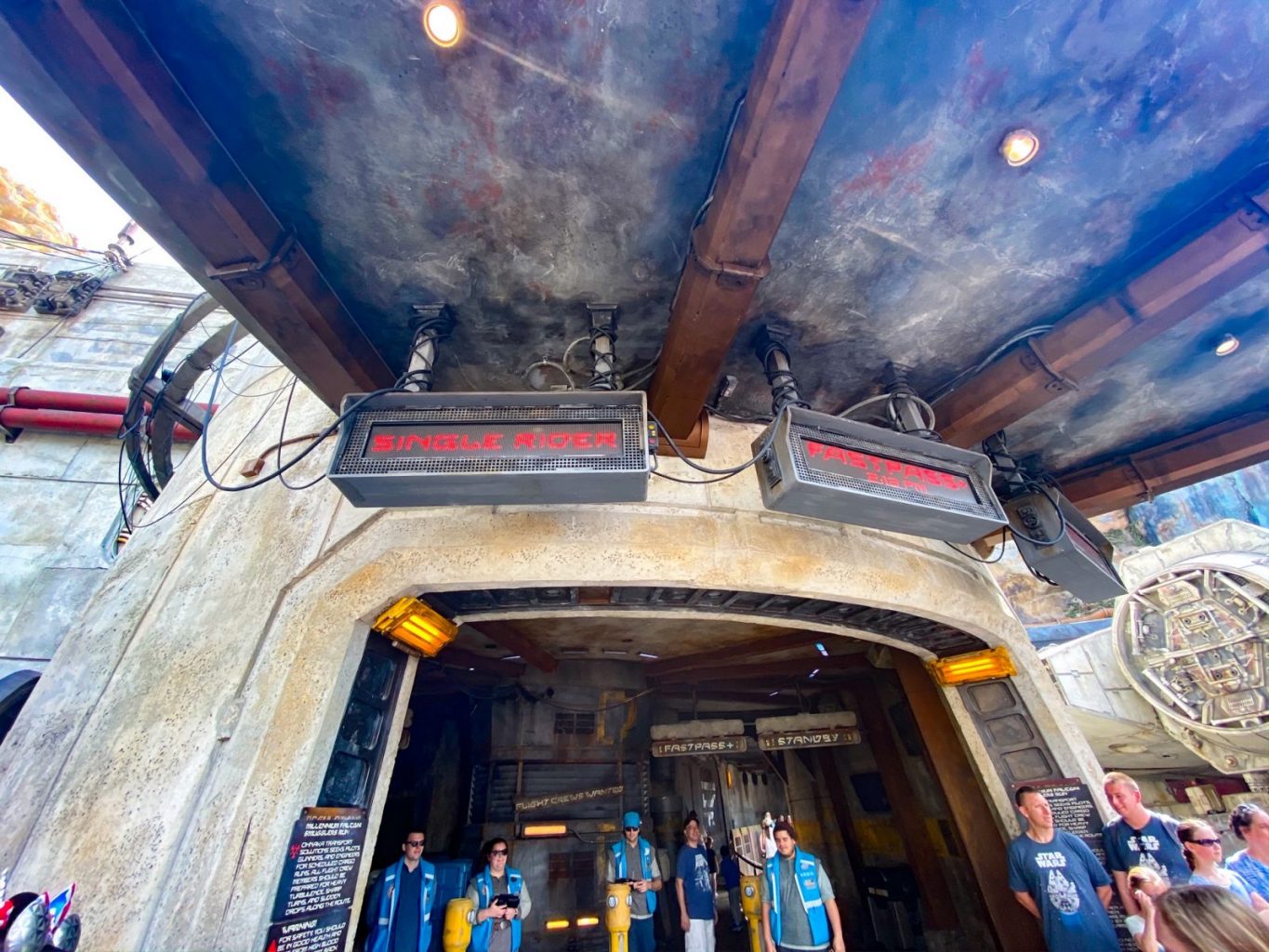 How To Use Single Rider Lines At Disney As A Group
Thankfully, it is so simple to use single rider lines at Disney World! The entrance for the single riders lines at Rock 'n' Roller Coaster, Millennium Falcon Smugglers Run, and Test Track are all adjacent to the main entrance. There will be split lines, one for Disney single riders, one for standby entrance, and one for FastPasses!
Expedition Everest, on the other hand, is off to the side from the main entrance. Though not completely hidden, don't panic if you don't see it at first! It is there, just not immediately!
As far as utilizing the single rider Disney experience in a group, you simply just enter the line with your group and take a risk! There is no rule that you can't enter the single rider line at Disney World with your group, there is just the chance you may be split from your friends and family on the ride!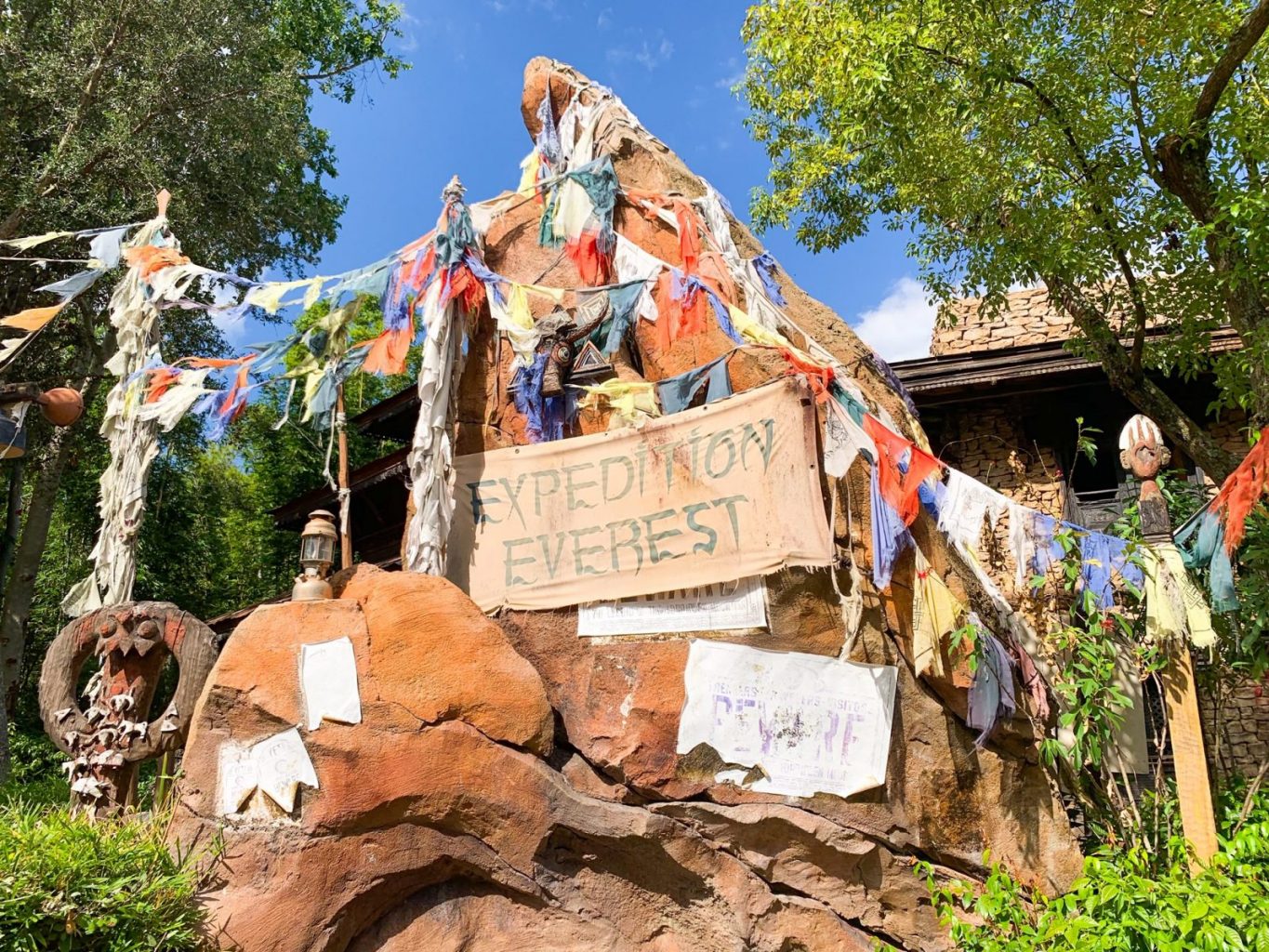 Upsides To Using Disney Single Rider Lines
The main benefit to using the Disney single rider line is you get on the ride faster! If your goal on your Disney vacation is to ride as many rides as possible, this is the way to do it! If you were told you could wait in the standby line or take your chances on the possibly shorter, and faster single rider line, what would you do?
If you are trying to make your trip the most worthwhile in terms of rides, then save your fast passes for the other attractions and utilize the single rider lines on Rock 'n' Roller Coaster, Millennium Falcon Smugglers Run, Test Track, and Expedition Everest. It is great that these rides offer the Disney Single Rider lines in order to give guests the opportunity to strategize and give other alternatives when it comes to getting a spot on the more popular rides.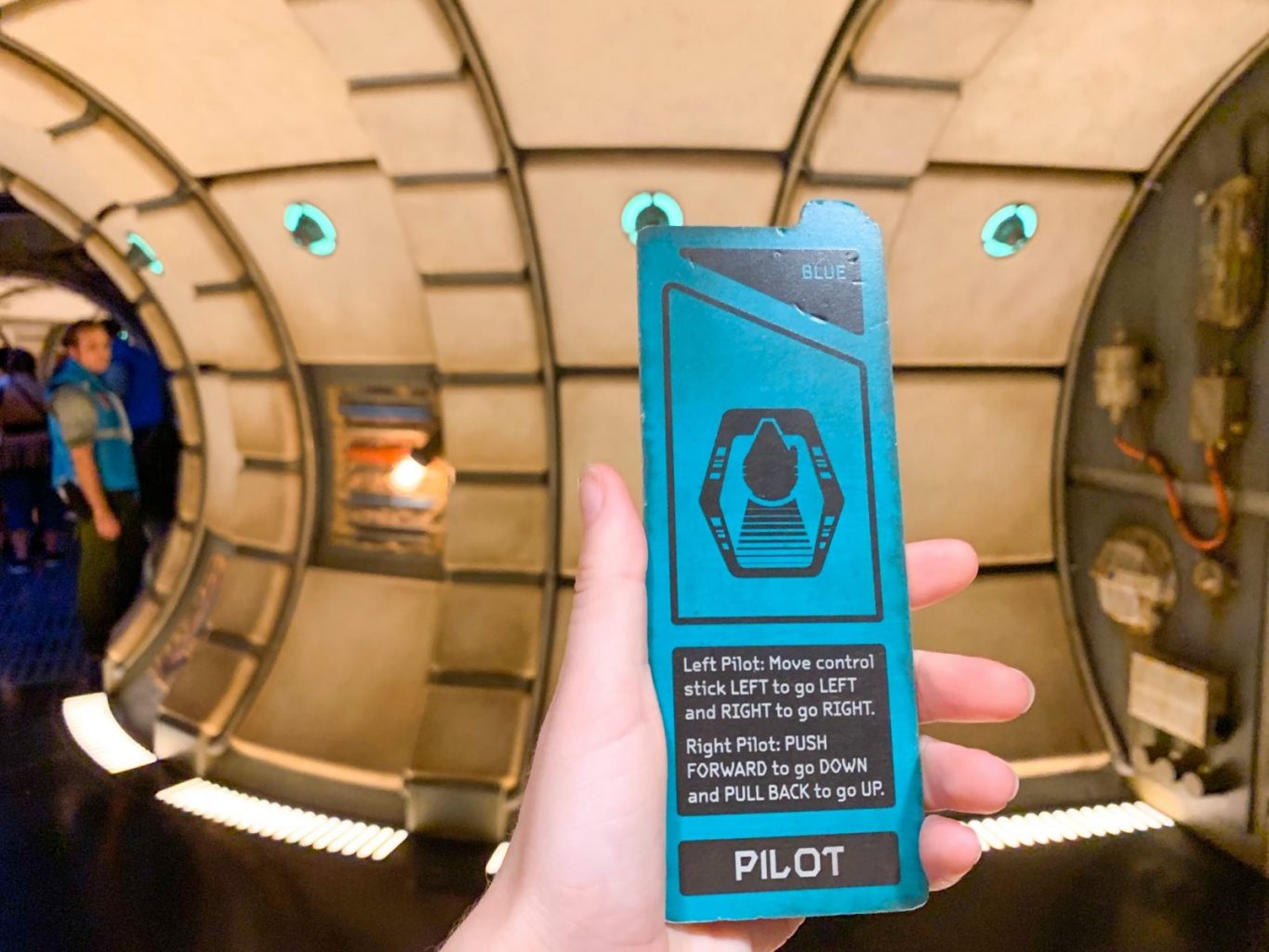 Downsides To Using Disney Single Rider Line
Though there aren't many downsides, it is still good to play devil's advocate and list some downsides to using Disney Single Rider lines. First and foremost, you will be separated from your group! Though sometimes you will luck out and be able to ride alongside your family and/or friends, that is not always the case.
The point of the single rider line is to maximize space, so it's really up to chance if the odds work out that they have two empty seats and you are in line with one of your group members, or not. However, I personally have used Disney single rider lines and got to experience Millennium Falcon: The Smuggler's Run with my sister, so it's not completely out of the question!!
Another downside is you may miss interactive features of the rides. As mentioned above, using the Single Rider Line on Millennium Falcon: Smuggler's Run at Hollywood Studios gets you in as an engineer on the ride. Though still fun as you work as part of a team with strangers, serious Star Wars fans may want a more interactive role. In addition, using a single rider line in Disney at Test Track in Epcot means you will miss out on the opportunity to create your own virtual car concept.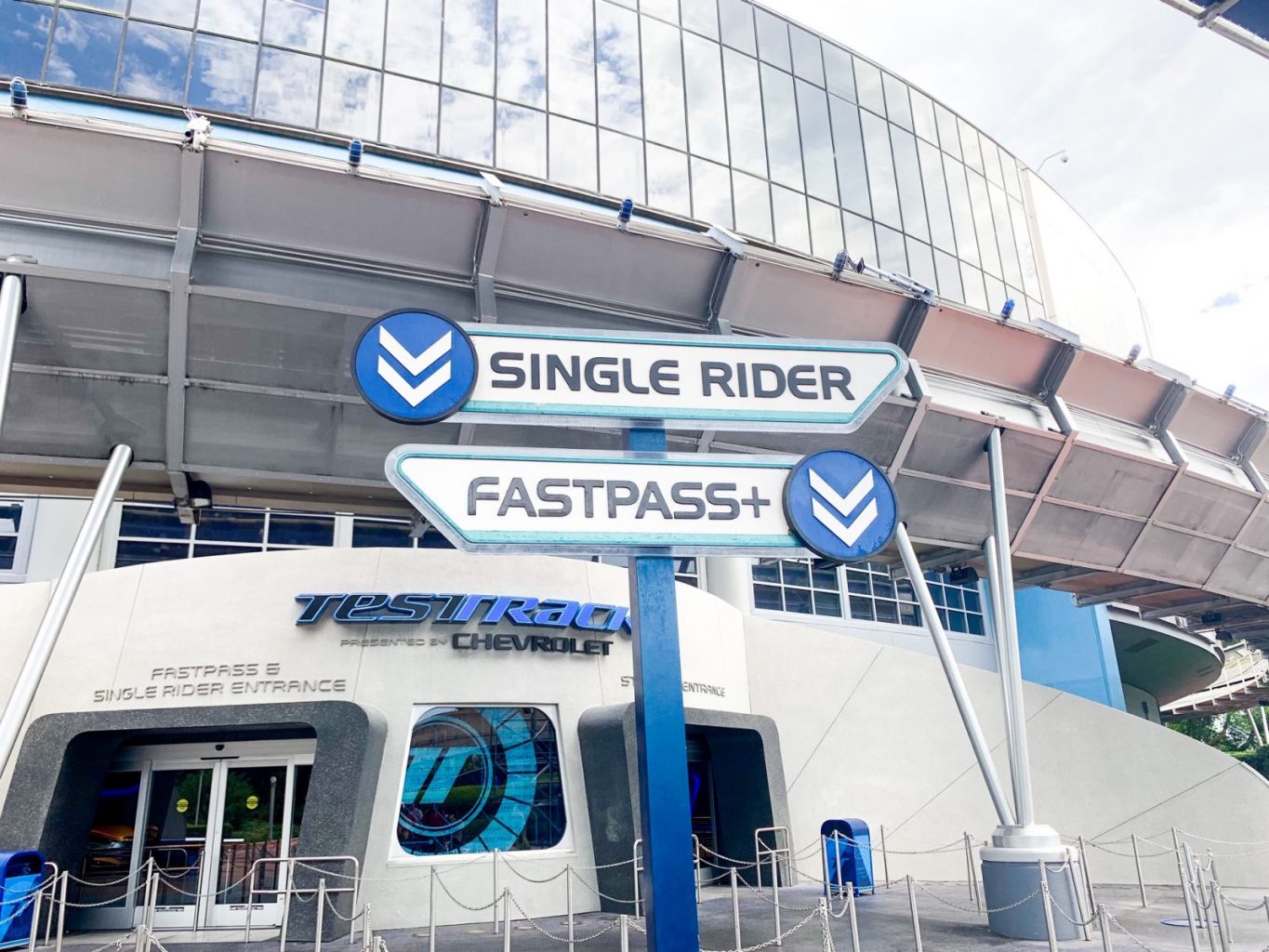 What Happens When I Enter A Disney Single Rider Queue?
Fair warning, you must be seven years old to enter a Disney Single rider line. You may enter the line with your group, however, you will be split up. If you are so lucky, you may end up in the same row as your group, but if not, prepare to have to wait a few minutes for those who get stuck behind you.
When other guests begin to board the ride, listen for the cast member boarding everyone to call that they need a single rider in a line. The next single rider will jump into that spot, and the line continues the same way. Be alert, as they try to keep this process as quick moving as they can!
Once again, if you are using the Disney Single Rider feature, there is a good chance you will get split up on the ride due to the low probability that the riders next to you will be missing just the amount of seats that your group will need.
However, it is notable that Disney single rider lines ARE worth it! They are almost always shorter than standby lines, give you the same opportunity to ride a popular Disney attraction. Though you may be split from the group you came with, you still can wait together and meet up afterward.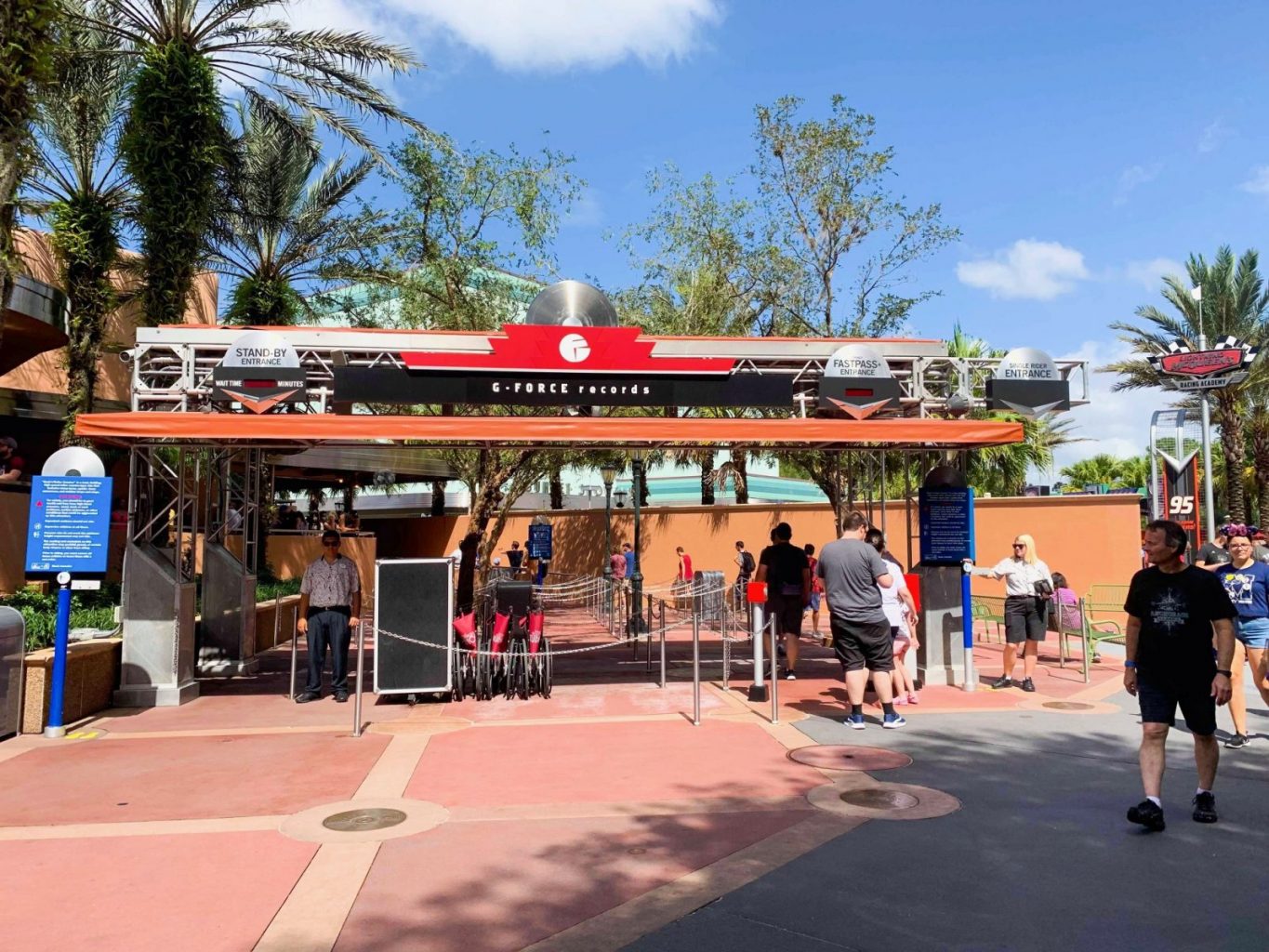 Utilizing Disney Single Rider lines is a great way to maximize time management on your trip! In addition, it allows you to experience some of your favorite Disney World attractions you couldn't experience, or to ride one of your favorites again!
Pin this post: