You might think you know everything you could possibly know about Disney, but then again you learn something new every day! There are so many books about Disney out there, but which ones should you read? You can find books on the costuming, art, Walt Disney, the parks, trivia, and much more. It can be hard to choose!
We have found 21 books about Disney that we believe every Disney fan should read! There are topics in all different ranges so you'll never be bored. We even made sure to include a couple of cookbooks for you Disney Foodies! Find out what Disney books you should have!
The Hidden Magic of Walt Disney World, 3rd Edition
I own the 2nd edition of this book, and it was a really interesting read! The Hidden Magic of Walt Disney World 3rd edition includes new information and hidden secrets about Galaxy's Edge, Toy Story Land, and Mickey and Minnie's Runaway Railway. Dive in to all of the mysteries and secrets you never knew about Walt Disney World.
This is one of those books about Disney where you will learn lots of interesting facts you would have never learned otherwise. It's an easy read, and you are able to pick it up and put it down at any time!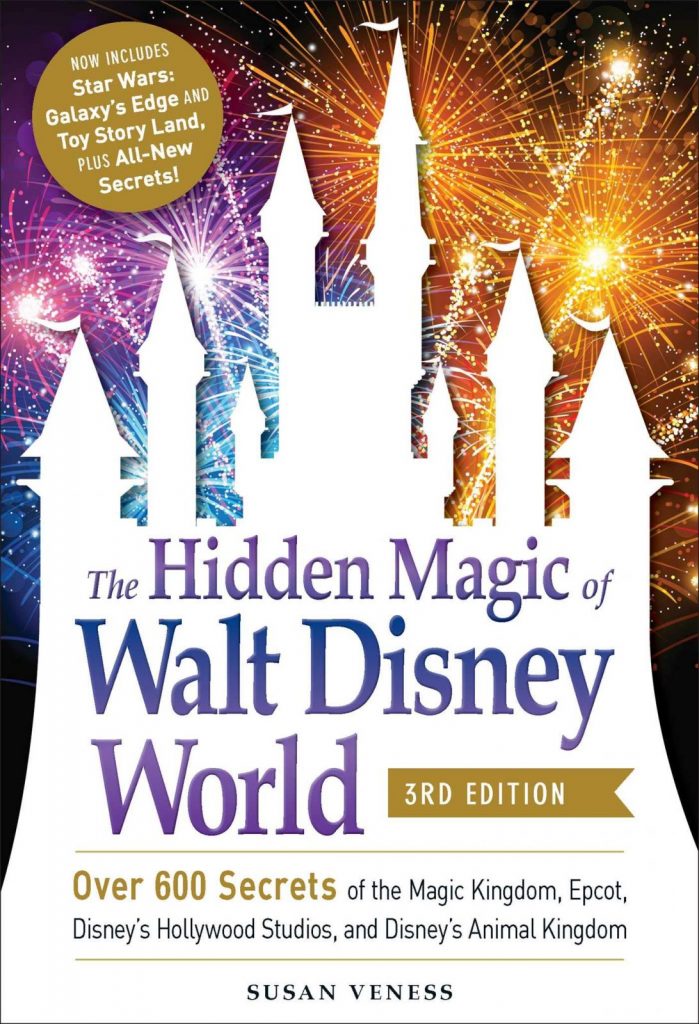 Disney A to Z: The Official Encyclopedia
This is the ultimate Disney fan's book! Disney A to Z: The Official Encyclopedia has everything you would possibly want to know about the Walt Disney Company. The book puts all the major factors of the Disney Company, such as rides, people, restaurants, characters, and more, into one alphabetical book. It includes short biographies, trivia, achievements, dates, pictures, and much, much more. This will seriously give you the run down on all things Disney!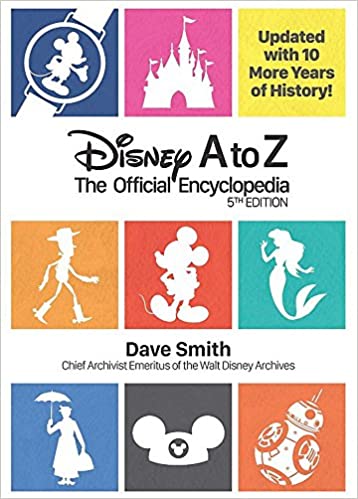 Walt Disney Imagineering
We can't talk about the best books about Disney without mentioning this one! Walt Disney Imagineering is a fantastic book for anyone interested in engineering/Imagineering or is just fascinated on how Imagineering works. In this book you get to learn who the Imagineers are, what they do, and how they go about doing it. Each Imagineer has their own story to tell, and they also talk about what they do on their regular day to day work.
There are so many behind the scene secrets on what goes into creating this magical place for guests. The book also includes pictures and models from the Imagineers themselves. You can even find out what it would take to become an Imagineer!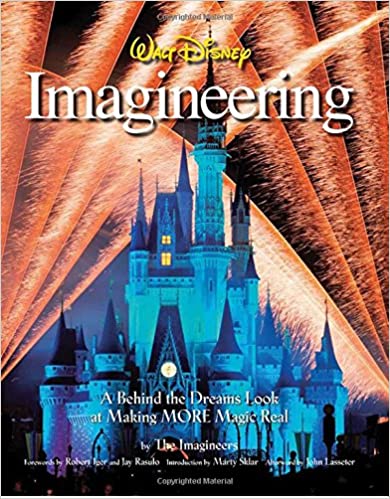 Eat Like Walt: The Wonderful World of Disney Food
Now this isn't a cookbook, but it is so much more! Eat Like Walt is the history of how the food at Disneyland came to be! When Walt Disney was creating Disneyland, he wanted the food to match the same appealing draw as Disneyland did. He wanted the food to be entertaining and exciting.
In this book, you learn about all of the foods in the different lands at Disneyland and the stories of how they became to be. The book also includes recipes from Walt Disney's home, the Walt Disney Studios, and Disneyland. This a great book for all of the Disney foodies out there!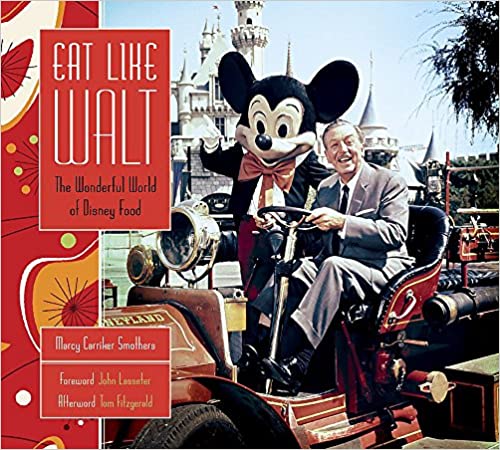 The Unofficial Disney Parks Cookbook
Speaking of food, we have a great Disney cookbook for you! The Unofficial Disney Parks Cookbook has 100 recipes based on foods you can find at Disneyland and Disney World. Taste snacks from around the parks without even having to leave your house! You can recreate yummy classics such as Dole Whip, churros, Mickey pretzels, and more. You're sure to have fun creating and then tasting these delicious recipes.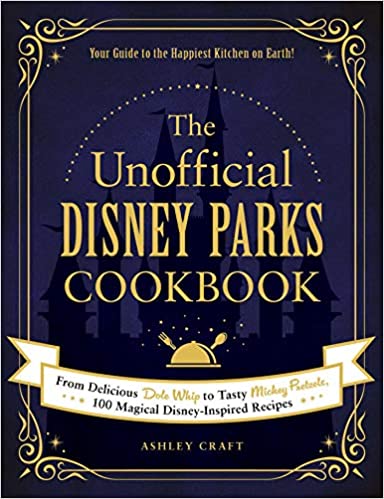 The Hidden Magic of Walt Disney World Trivia
The Hidden Magic of Walt Disney World Trivia is not meant for a Disney novice. The trivia in this book will really test your knowledge about all things Disney. Instead of just giving you facts, this book lets you use your judgement to try to guess the answers to the trivia questions. It's a fun way to keep you entertained and on your toes while waiting to go on your next Disney vacation!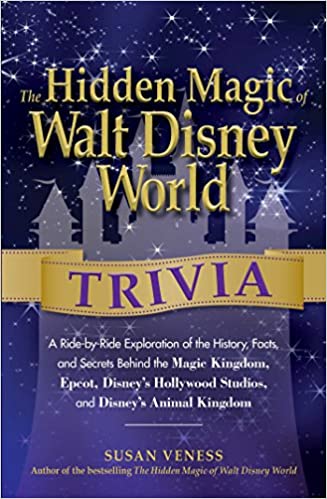 Walt Disney: An American Original
If you want to learn about the history behind the man Walt Disney, this is one of those books about Disney for you! Walt Disney: An American Original follows the legend Walt Disney as he started off as a cartoonist. It delves into the world of animation and his role in it. This book really has everything you could learn about Walt Disney, and is a great read. It also includes rare photographs to go along with this riveting story.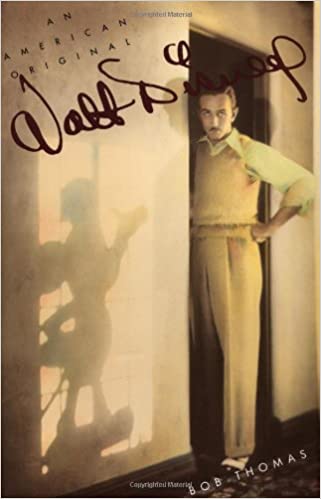 The Art of Disney Costuming
The Art of Disney Costuming is a great coffee table book for you or any guests to pick up when you feel like learning about Disney fashion. A lot of work and talent goes into the costumes for Disney, and that talent should be recognized!
This book features costumes from animation, live action, and costumes worn in the parks. The book also covers the making of the different styles of Cinderella's ball gown. It's not all heroes and princess dresses in this book though! It also features villains and side characters as well.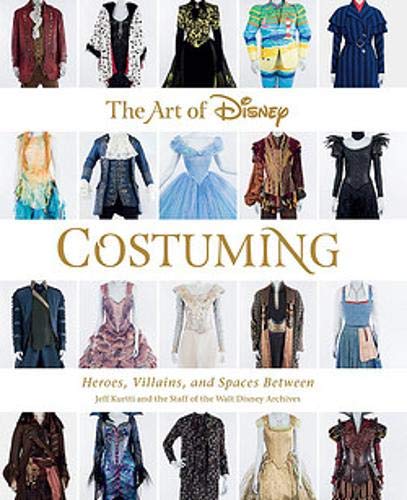 The Ride Delegate: Memoir of a Walt Disney World VIP Tour Guide
I'm going to be honest and admit that I have read The Ride Delegate twice! It is one of my favorite Disney books on the behind the scenes look of a Disney World VIP Tour Guide. It's fascinating to read about the things we could only dream about affording! Everyone knows how expensive VIP Tours can be at Disney World.
The author of this book takes us on the best journeys she had while working as a tour guide for Disney. You get to hear about her good and bad days, and all of the ones in between. It's a very easy and fun read, and I highly recommend it!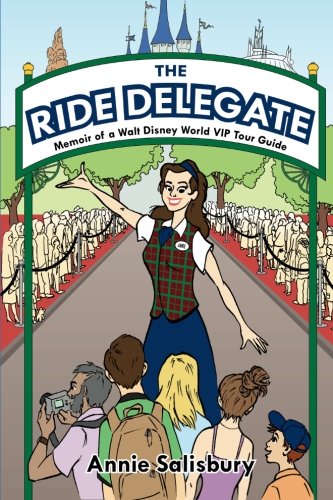 Holiday Magic at the Disney Parks
There's nothing better than Disney during the holidays! Holiday Magic at the Disney Parks covers every factor of Disney during the fall and the winter. Not only does it feature Disney World, but it features every park and resort around the world. You get to read up and see photos of the holiday installations, holiday menus, parades, stage shows, nighttime spectaculars, decorations, and much more!
There is so much work that goes into setting up Disney during the holidays, there has to be a whole book over all that goes into it! Find out even the smallest details to why certain decorations are set up in the way they are. This is a great book to have sitting around during the holiday season!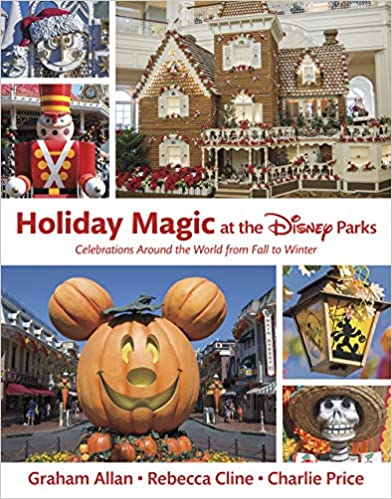 Disney Facts Revealed
Dave Smith is the Chief Archivist of the Walt Disney World Archives, and he loves to answer fan questions! He has answered many different questions that fans have had about Disney World, Disneyland, Disney films and television, and more! He decided to write Disney Facts Revealed to answer some of the most interesting questions with facts most Disney fans can't find anywhere else. This has to be one of the best fact books about Disney out there!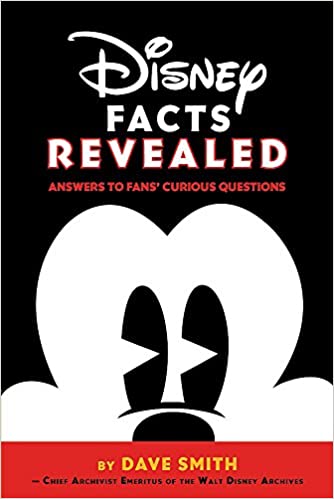 The Ride of a Lifetime by Robert Iger
This New York Times best seller book is a great read for Disney fans and people who want to learn more about business. Bob Iger, who was the CEO of Disney for 15 years, wrote The Ride of a Lifetime to talk about his time being CEO. He shares what he did to bring the company great prosperity while also keeping that traditional Disney magic.
In this book you read about what he learned during his time with the company and what makes a good leader. This isn't one of those books about Disney that is just about Disney, that's for sure!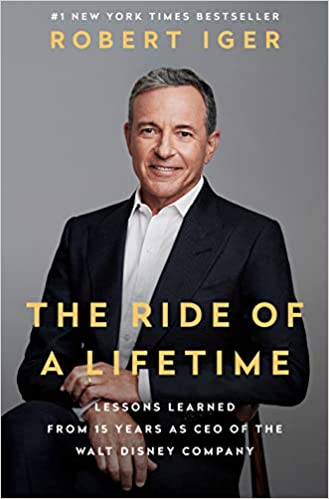 The Disney Book
The Disney Book takes readers behind the scenes of Disney animated films and gives them a look into how they were made. There is lots of original artwork and sketches to look at as you read along in this book. Read up on the Disney parks and rides as well! The book also includes 3 movie frames from Brave. It's an easy read with lots of great pictures to look at.
The Haunted Mansion: Imagineering a Disney Classic
Who doesn't love the Haunted Mansion?! Even if you don't, you have to admit that it's a classic Disney attraction. The Haunted Mansion: Imagineering a Disney Classic has all of the information about the Haunted Mansion started from how it was made to all the different Disney parks it's located in now!
It includes sketches, artwork and photos of this fan favorite ride. There's even photos and artwork from the locations in Hong Kong, Tokyo, and Paris. This has some great information if you really want to delve into the Haunted Mansion!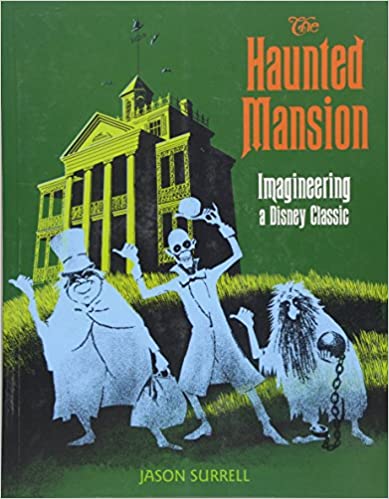 Disney's Land
Disney's Land goes into the past about how Disneyland was started by Walt Disney himself. Read to find out how no one in Walt's family thought that Disneyland was a good idea and how he made it happen anyway.
Did you know that the first opening day of Disneyland was a disaster? Find out what happened and what it took to turn Disneyland into a success. This book really goes into the backstory of Disneyland, and it is a great read for anyone who wants to know how it all started!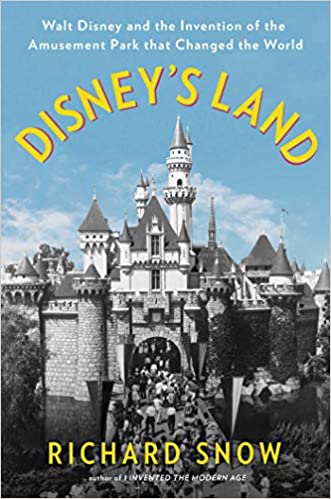 The Illusion of Life: Disney Animation
The Illusion of Life: Disney Animation is the most comprehensive book on Disney animation. It is written by two former Disney animators that worked alongside Walt Disney. They talk about how the life-like animation was achieved, how they formed personalities for the characters, and the many tries it took to get the animation just right. It also includes the original artwork of a lot of the first characters made. You don't have to want to be a Disney animator to enjoy this book!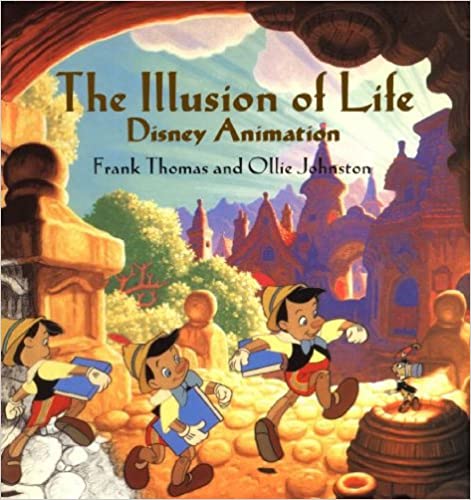 Disney Eats
Here we have another Disney cookbook, but it isn't filled with Disney recipes. Disney Eats has recipes to create fun Disney themed food! This has some great meals and desserts to make with your kids or even for yourself! Have fun making different characters out of all kinds of food. This will allow you to tap into your creative side while also experiencing Disney!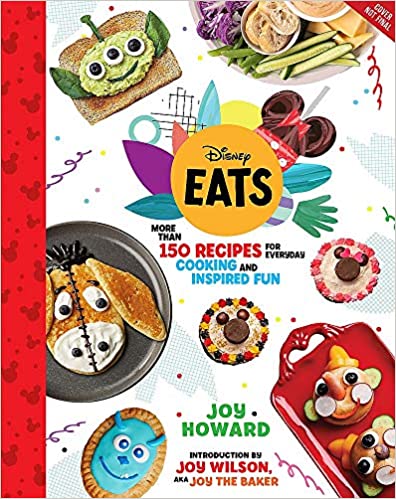 Marc Davis in His Own Words
Marc Davis is one of Disney's first Imagineers. He started off as an animator, but was soon transferred to work on creating Walt Disney's first theme park. He created the design visions for many of the famous attractions we have all come to love, such as Jungle Cruise, Haunted Mansion, and Pirates of the Caribbean.
Marc Davis in His Own Words features his artwork and stories from his time working with Walt. Marc Davis deserves more credit for all of the hard work he put into creating this magical place!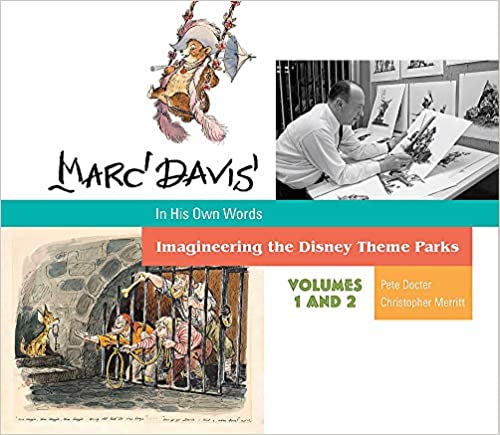 The Walt Disney Studios: A Lot to Remember
Take a tour of the Walt Disney Studios by reading through this book! The Walt Disney Studios: A Lot to Remember covers the start of the Disney Studios, how it evolved, and the great empire it has become now. It is filled with artwork and photographs from the studio itself. This is really a backstage tour on the Walt Disney Studios like you've never seen before!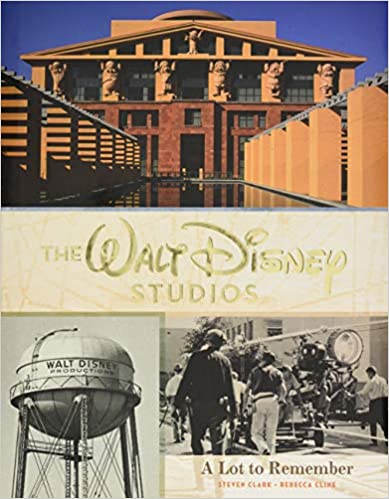 One Day at Disney
Ever wonder what it's like to be a Disney cast member? Well wonder no more! One Day at Disney follows the work lives of all different types of cast members working for the Walt Disney Company during the time span of one day.
Not only do you see the inside workings of Disney in the United States, but you get to see the behind the scenes of cast members from all over the globe. Cast members tell you about their different fields of work, their stories, and their dreams. This is a very interesting read to find out all the different kinds of jobs Disney has out there!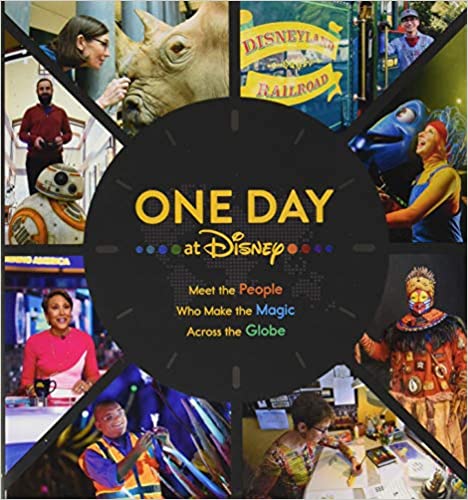 The Disney Story
This Disney Story tells you the stories behind Walt Disney, Mickey Mouse, and the theme parks. Read up on familiar stories of these Disney legends, but also find new and interesting stories that you might have never heard! This book will peak your interest with exciting facts from each decade of Disney.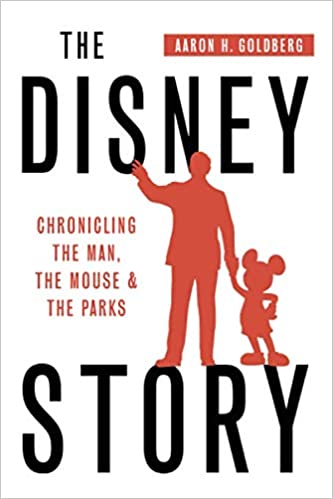 That's a lot of books to read, but they are all worth it! These books are great to have around the house for when you have some free time, and you want to catch up on some Disney history! These books about Disney are sure to keep you on your toes with new and exciting information in each book!