There are so many apps out there that claim to help you with your vacations, Disney, and more! But which apps are the very best ones? We have created a list of our favorite and best Disney apps!
We all know the classic apps you will need for your vacation, but we have also added some helpful apps you might've not thought of. We want to help make this vacation as stress free and easy as possible, and we believe these apps can do that for you!
This list contains everything from weather apps to a Food & Wine app. Yes, you read that right! There is an app for the Food & Wine Festival! We hope these apps help you just as much as they have helped us!
Also, check out our article How To Prepare Your Phone For A Disney Trip!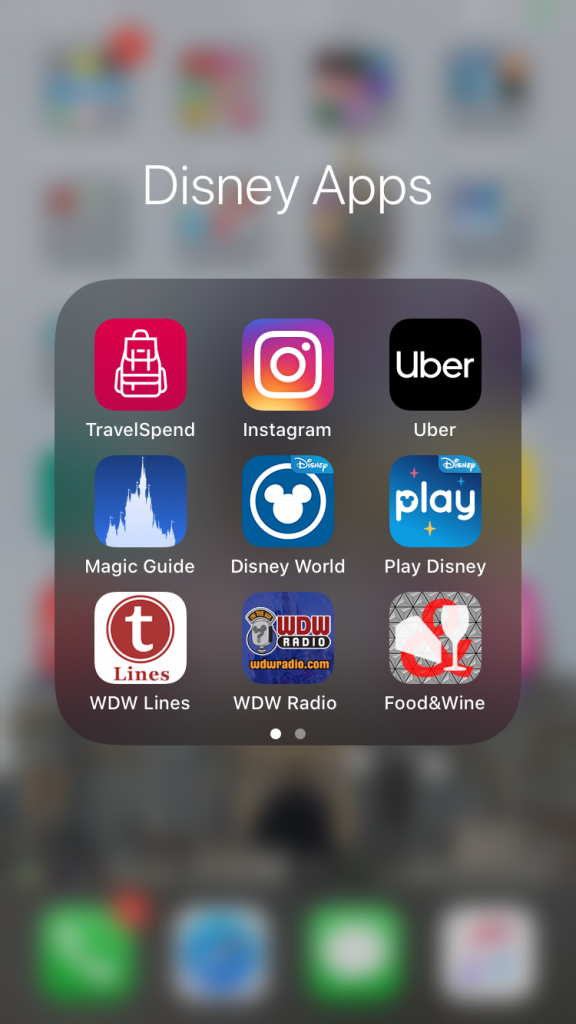 My Disney Experience
This is the number 1 app you NEED for your Disney trip! It contains everything you would possibly need to know while you are on vacation. This is definitely one of the best (if not best!) apps you will need during your stay.
This app gives you access to all of your plans, reservations, fastpasses, tickets, and more! Anything you would need to go online for, such as making dining reservations, making fastpasses, finding wait times, etc., is available on the My Disney Experience app.
Here is a list of everything you can do on this app:
Check wait times
Check to see if a ride has temporarily closed down
Find out park hours
Locate where characters will be meeting
See show times
Map of the parks with information on where everything is located
Purchase tickets
Look at your park photos
Make dining reservations
View restaurant menus
Mobile Order for quick service locations
View all of your plans
Online Check-In to your hotel
Connect with friends and family
This Disney app really has everything you need at your fingertips! The app is essential for your trip to run smoothly and efficiently. Even if you don't download any other of our best apps for Disney, this one is a must!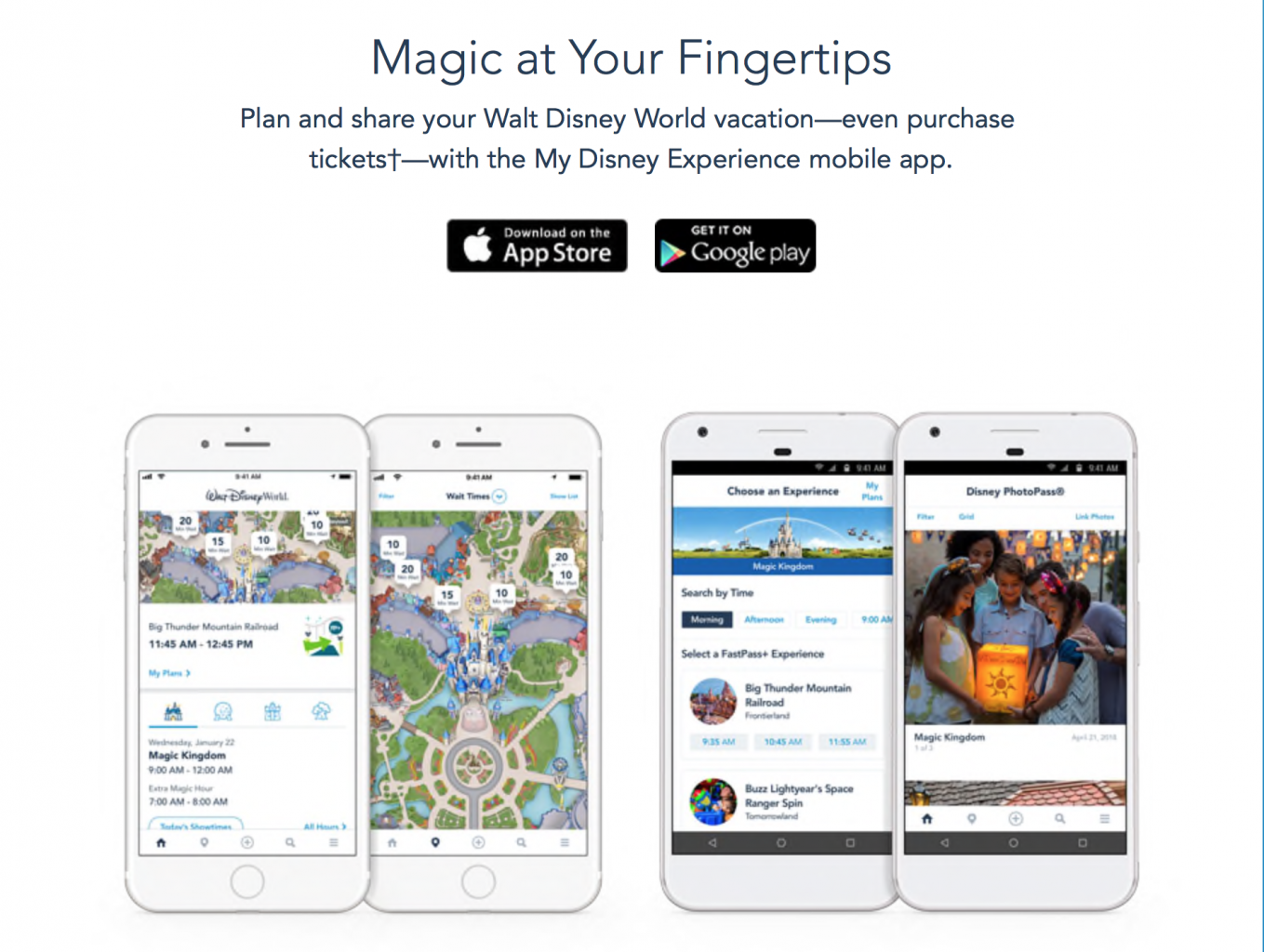 Play Disney
The Play Disney Parks app is basically a fun extension to the My Disney Experience app. This app is great for kids or anyone who loves to explore! This app gives you a different view of the parks around you!
On this Disney app, you can play games that are themed to the line you are waiting in, compete in Disney trivia, go on interactive adventures, and earn achievements. However, once you enter Galaxy's Edge, a whole other adventure waits for you!
As soon as you are in Galaxy's Edge, your Play Disney app turns into an interactive data pad. This allows you to interact with all of the areas around you! You can hack into droids, translate languages and writings, scan crates to find out what they contain, and tune into different transmissions! You get to decide if you want to join and help the Rebel Alliance or contain order with the First Order. The choice is up to you!
This is one of the best Disney apps because it allows you to discover and play right from your phone in the parks. It can be a great way to pass time while waiting in long lines or while you stay with a young kid who can't ride a certain attraction.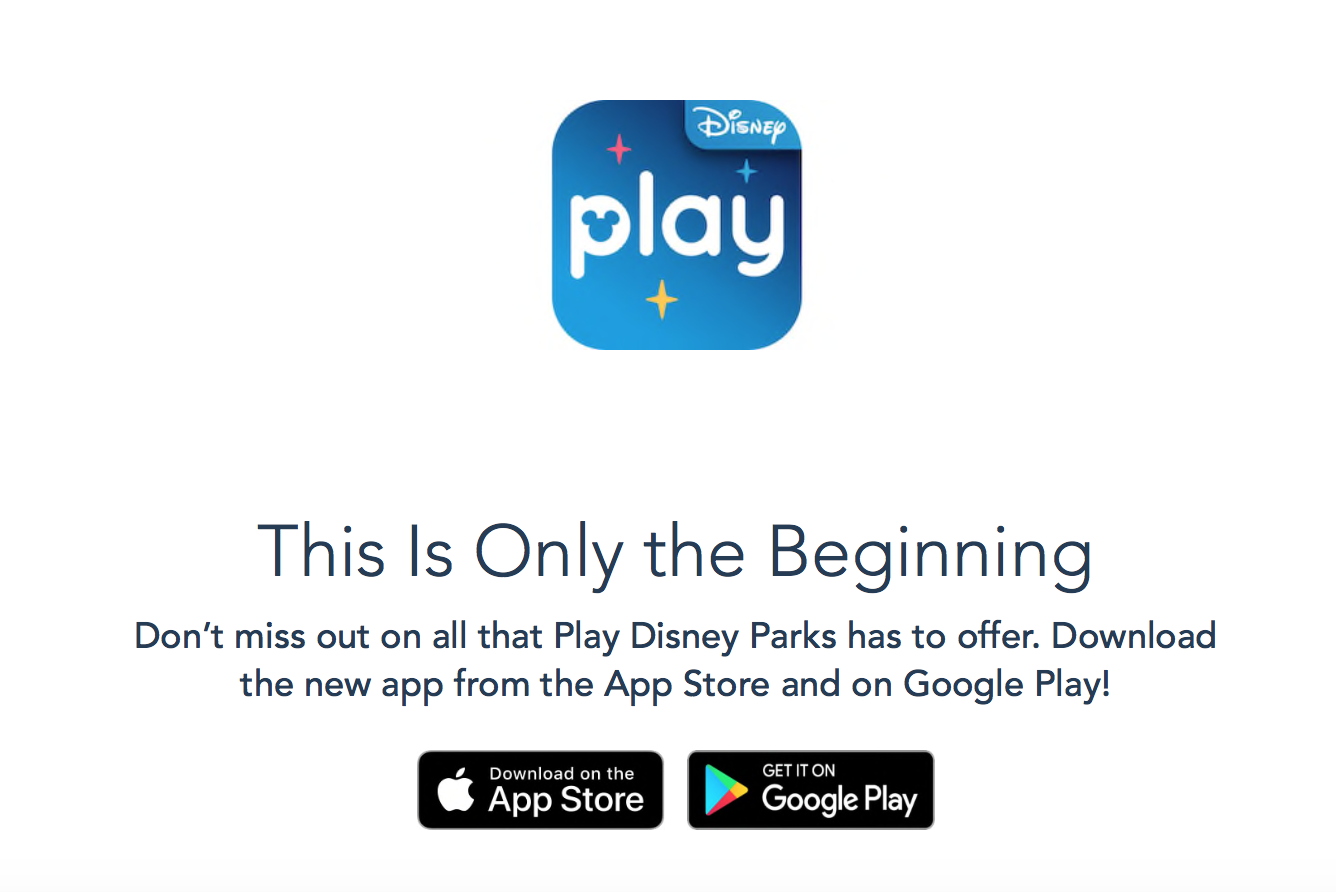 Disney World Lines from Touring Plans
Think of this app as the My Disney Experience app but even more advanced! The Lines app gives you even more information than Disney! There are so many features on the app that can be used to save you time and money.
Lines provides a crowd calendar showing you what the crowd levels will be like at each park over the period of 10 days. Lines will even let you know what parks are the best and worst to visit on certain days.
One of the best features of this app is that it not only shows the wait times for rides, but it also tells you how long you will actually wait in those lines! Sometimes lines move much faster than the posted wait time, and we wouldn't want you to skip out on a ride just because the wait seems long.
You can even make a customized itinerary in the app. You pick which rides and attractions you want to do, and the app will give you the best order to do everything to ensure the least amount of waiting. It will also update your plans as the day goes on.
When it comes to dining, you can find accurate menu food and pricing. Lines will even tell you what can be redeemed as a snack credit on the Disney Dining Plan!
Some of the features of the app require in-app purchases, but it is a small price to pay for the time you will save at Disney!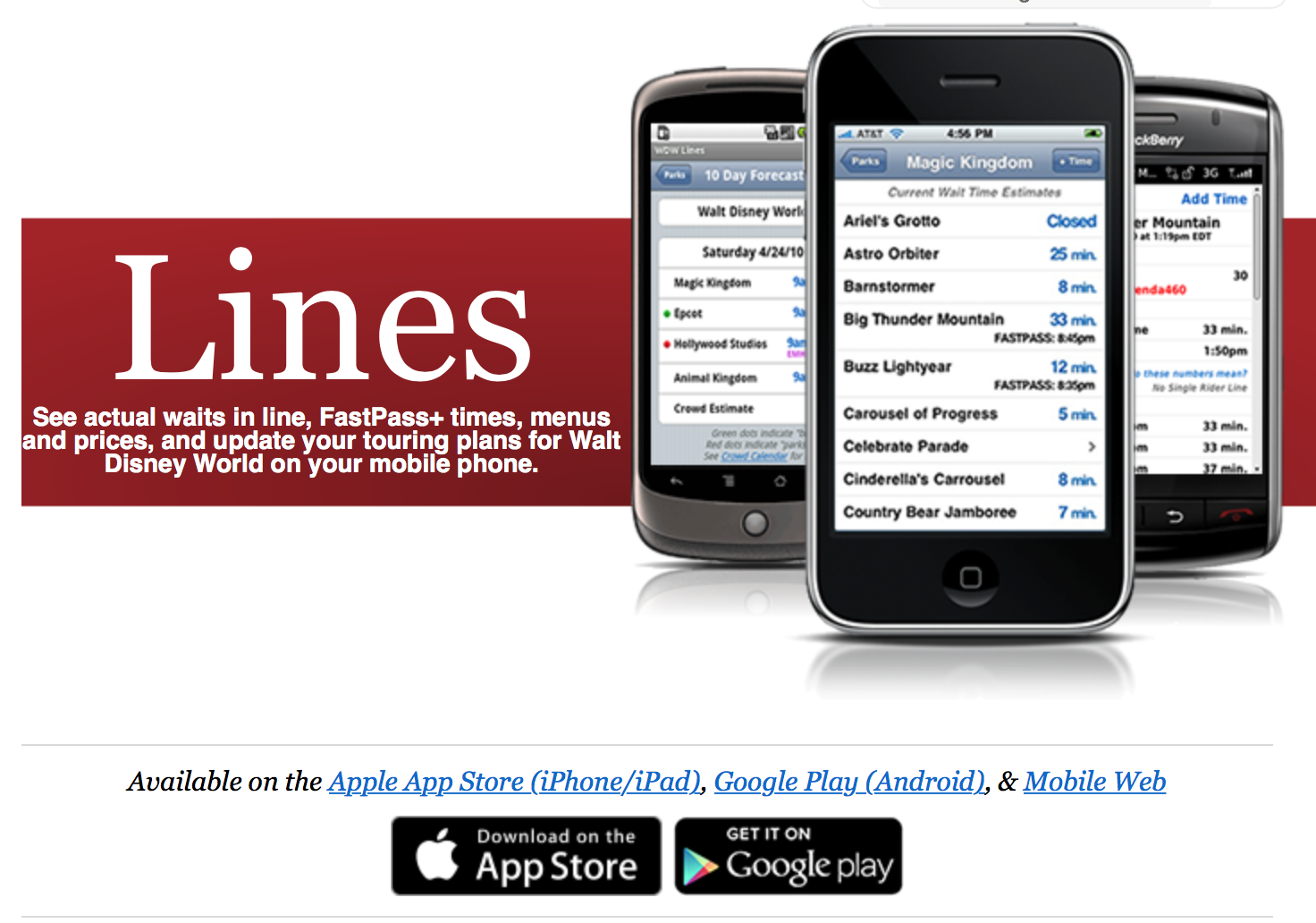 Family Locator
This next app is great if you are traveling in a large group or with kids who have their own smart phones. Family Locator lets you keep tabs on where your family members are. If you have older kids who want to venture off and do their own thing for a while, this is a great app to keep track of them.
This app notifies you when tracked family members reach certain destination points. It will also help you track a lost or stolen phone.
Family Locator is great because you can easily find where your family members are in the parks at all times. This will make it easy to meet up or to ensure they are safe!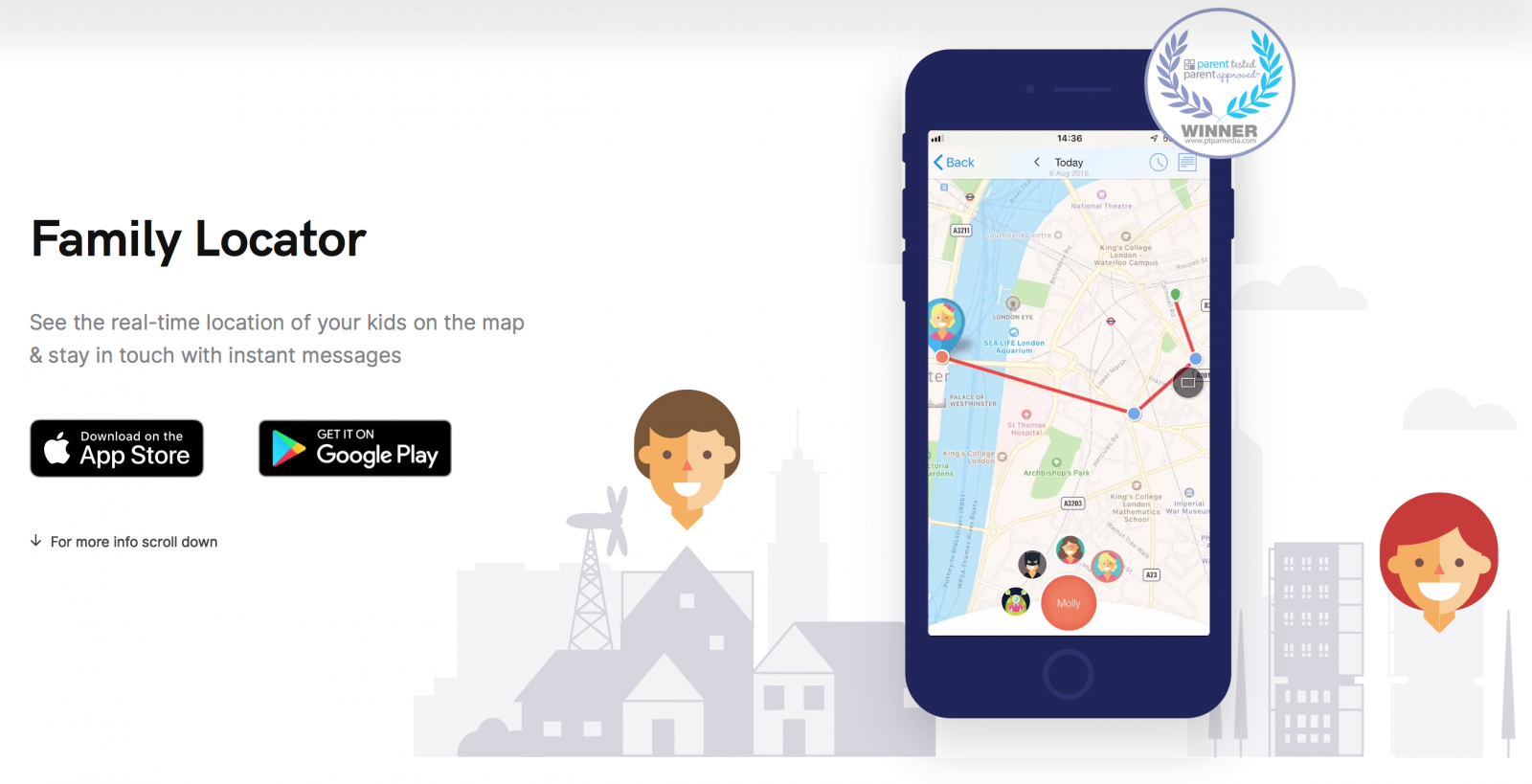 Kenny the Pirate Character Locator
Kenny the Pirate Character Locator is a website designed like an app rather than an app you can download on to your phone. It is a subscription based website that gives you full access to all of their information!
The app includes full character and show schedules so you know exactly where certain characters will be. It even has all the information you would need for the Mickey's Not So Scary Halloween Party and Mickey's Very Merry Christmas Party.
Kenny the Pirate Character Locator lists all of the character meals and even a list of rare characters you could possibly see at Disney World! Extra features include park hours and weather updates as it changes. There is even a trivia game to keep you and your family entertained during long waits!
This is one of the best Disney apps to get because not many other apps have full information on characters. This is great for any character lover in your family!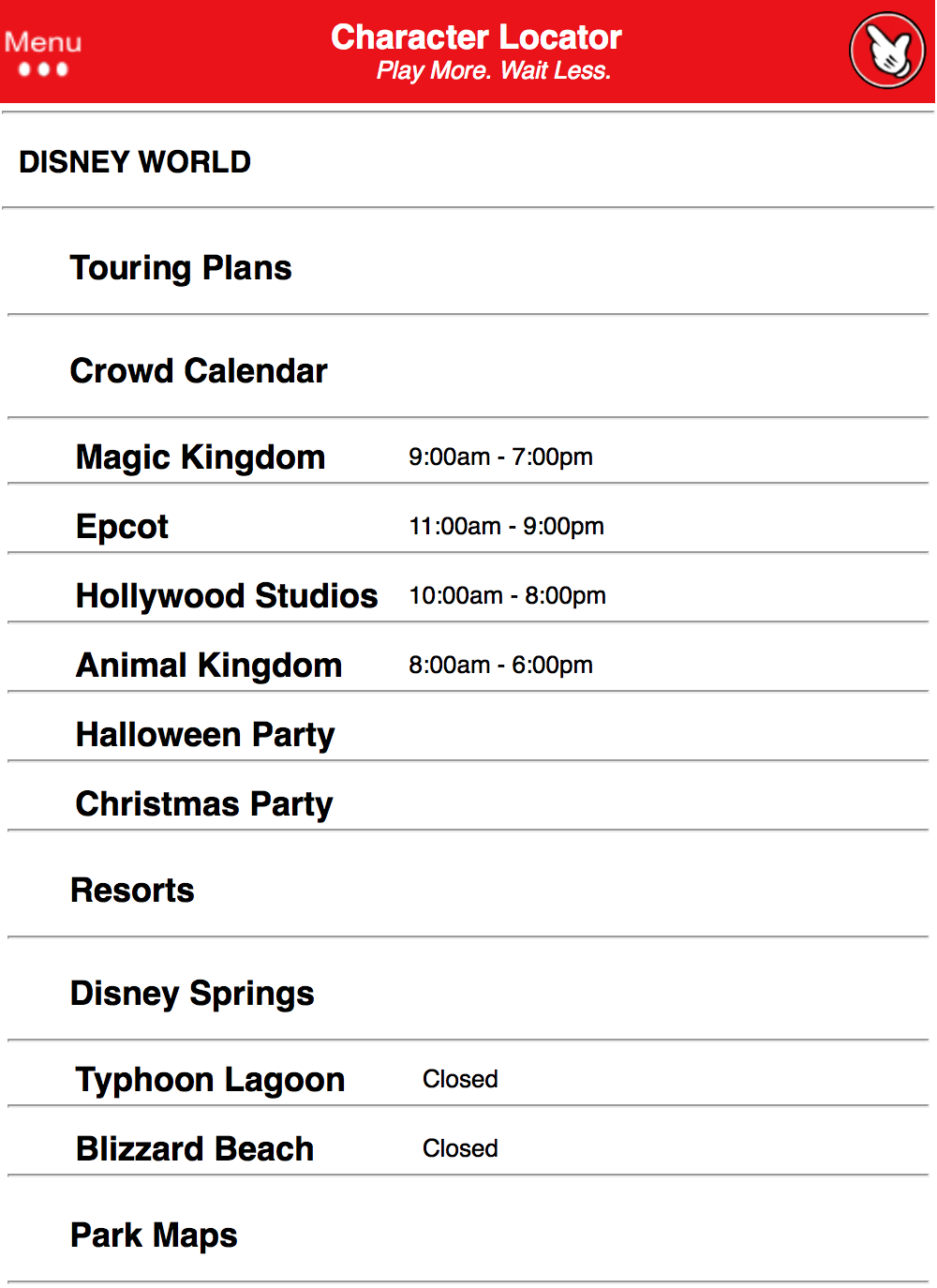 Hidden Mickeys
Remember the yellow Hidden Mickeys book you could carry around Disney World to hunt for the hidden Mickeys? This is the book in app form! Any hidden Mickey hunting fan will love this app!
The app finds your location and tells you all of the hidden Mickeys near you! You can also browse a lists of all the hidden Mickeys on Disney World property.
The app will keep track of the hidden Mickey's you find and score you based on how many hints you needed to help spot that hidden mouse! If you are playing with other people, you can have separate profiles for each person.
You can even gain achievements while hunting! The app will get updated occasionally so that any new hidden Mickeys are there for you to find!
We have listed this as one of the best Disney apps because anyone who enjoys hunting for hidden Mickeys will want to get this app!

WeatherBug
Florida weather can change in a blink of an eye, so it's necessary to have a reliable weather app that will update you with correct information. WeatherBug will give you current, hourly and 10 day real-time forecasts. This way you can plan accordingly before your trip, but also know current weather information if it does change.
This app has some other great features that could be useful to you as well! It has 18 different maps, including Doppler radar, humidity, wind, temperature, and lightning. You will have everything you could possibly need to know about the Orlando weather!
WeatherBug will alert you to any serious weather conditions or storms. This way you'll know if you should be packing an umbrella in your park bag or not!
The weather at Disney World is so unpredictable, knowing any weather changes is essential to your vacation. That is why this is one of the necessary Disney apps.

Instagram
Even though Instagram will be great for uploading your yummy Disney snack photos, it can be used for another beneficial purpose! Did you know you could figure out what the weather is like currently at a park just by checking your Instagram?
You can search hashtags such as #epcot and look at the most recent posts from other guests. This way you will have current and up to date weather info based on the sky in the pictures and on what people are wearing in their photos!
If you see someone just posted a photo while wearing a rain jacket, it might be a great idea to pack some rain gear of your own! And of course when you get to the parks, you can post some fun pics of your own to your Insta!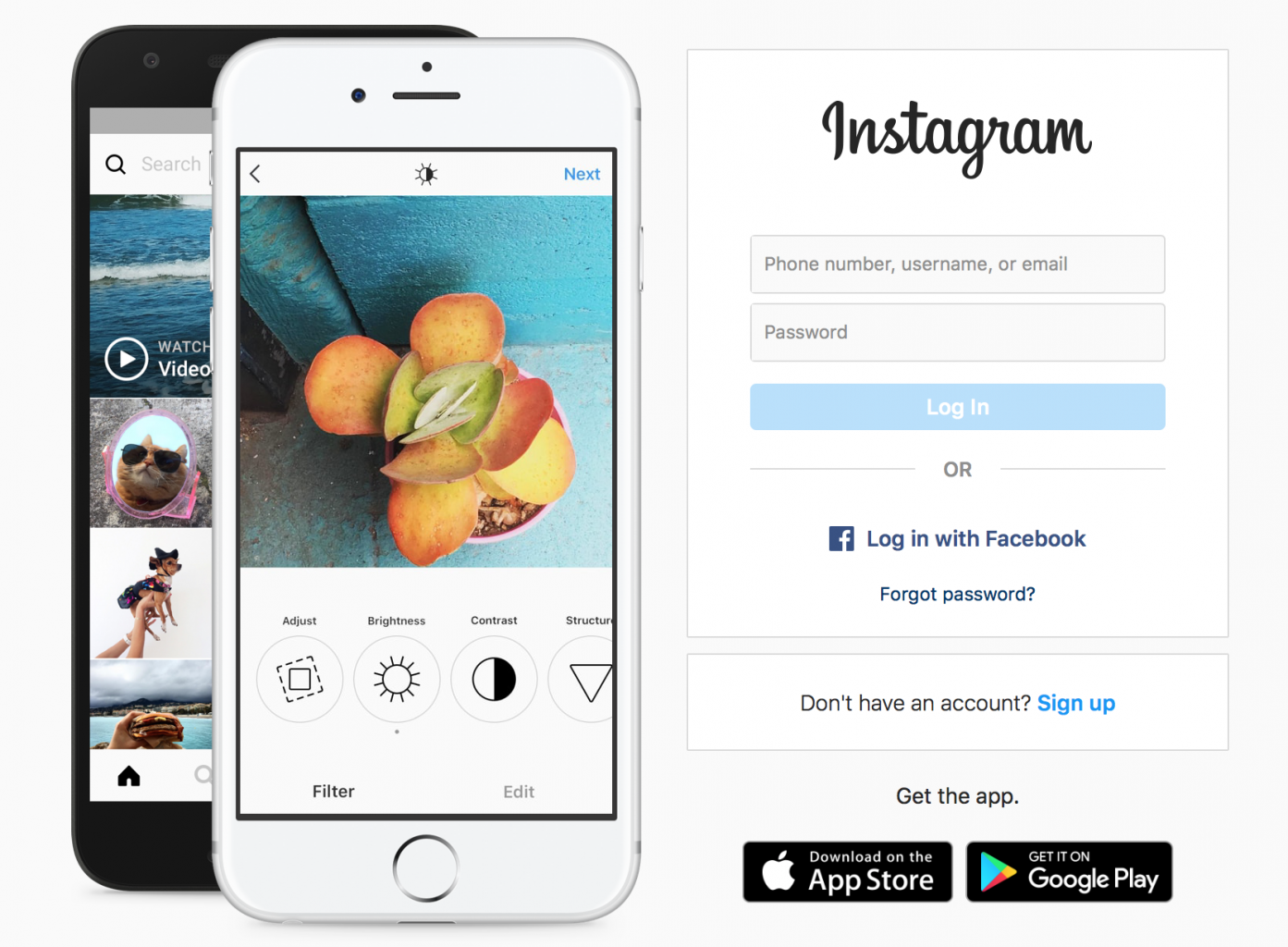 WDW Radio
The WDW Radio app is where you learn all things Disney! This app provides a wide variety of information, tips, tricks and more! This app is great for a serious Disney fan or anyone who wants to learn more about Disney.
There are multiple different ways for you to get information about Disney from this app. WDW Radio has a podcast, blog, videos, live broadcasts, events, and a Facebook group.
The blog features Disney news, reviews, advice, history, tips, and more! You can find pretty much anything you need to know about Disney on the blog.
The podcast features Disney vacation planning, news, hotels, history, fun facts, dining, and much more! You can subscribe to the podcast for free on iTunes as well.
If you want advice from other Disney fans, you can join the WDW Radio Facebook group. This is a great group to connect with others and share your own tips!
The WDW Radio app has a plethora of information available to you! This makes it one of the best Disney apps!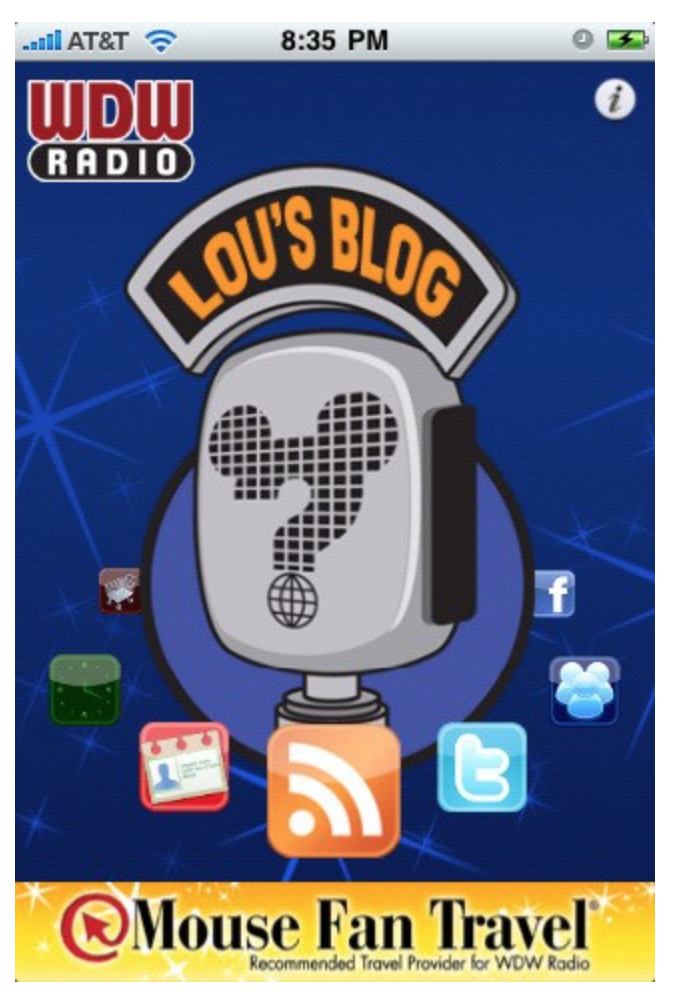 Pinterest
Pinterest is one of the best Disney apps because it is a great resource for last minute Disney tips! Pinterest has tons of travel tips, including Disney! You might be able to find tips on how to pack the most efficiently, fun things to bring to Disney, cute outfit ideas, etc.
You can also find creative ideas such as different items to have characters sign! I have a whole backpack covered in character's signatures!
There are a lot of creative and fun things to find on Pinterest. You might come across something you love!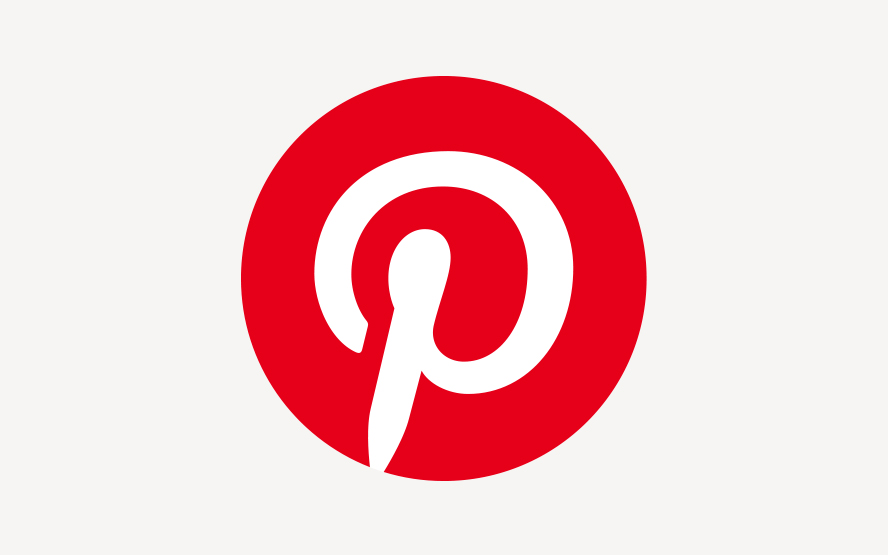 Uber or Lyft
Using Uber or Lyft can be great if you are staying off Disney property and even if you are staying on Disney property. The good thing is everything is relatively close to one another once you are on Disney property, so the drive shouldn't be too long or expensive.
If you are staying off property and you don't have a car, using a rideshare app is a great tool. You might even have a car with you, but you don't want to pay for parking at the parks. A rideshare is again beneficial in this situation.
Disney offers free transportation at all of their resorts. However, sometimes this transportation can get backed up and the wait can get long. If you need to get back to your resort as soon as possible or don't want to wait for your resort transportation, request a ride and get back in a timely manner!

Google Maps
While at Disney World, it can be easy to get lost even when using a map! Good thing one of our best Disney apps is Google Maps! Google Maps makes it easy to get directions from one place to another, whether you are driving or walking.
You can easily put in what ride you want to get to and Google Maps will give you to quickest walking path to that attraction! This app also comes in handy if you are using a car to drive around from place to place.
Throw away that park map and pull out your phone! You've got this!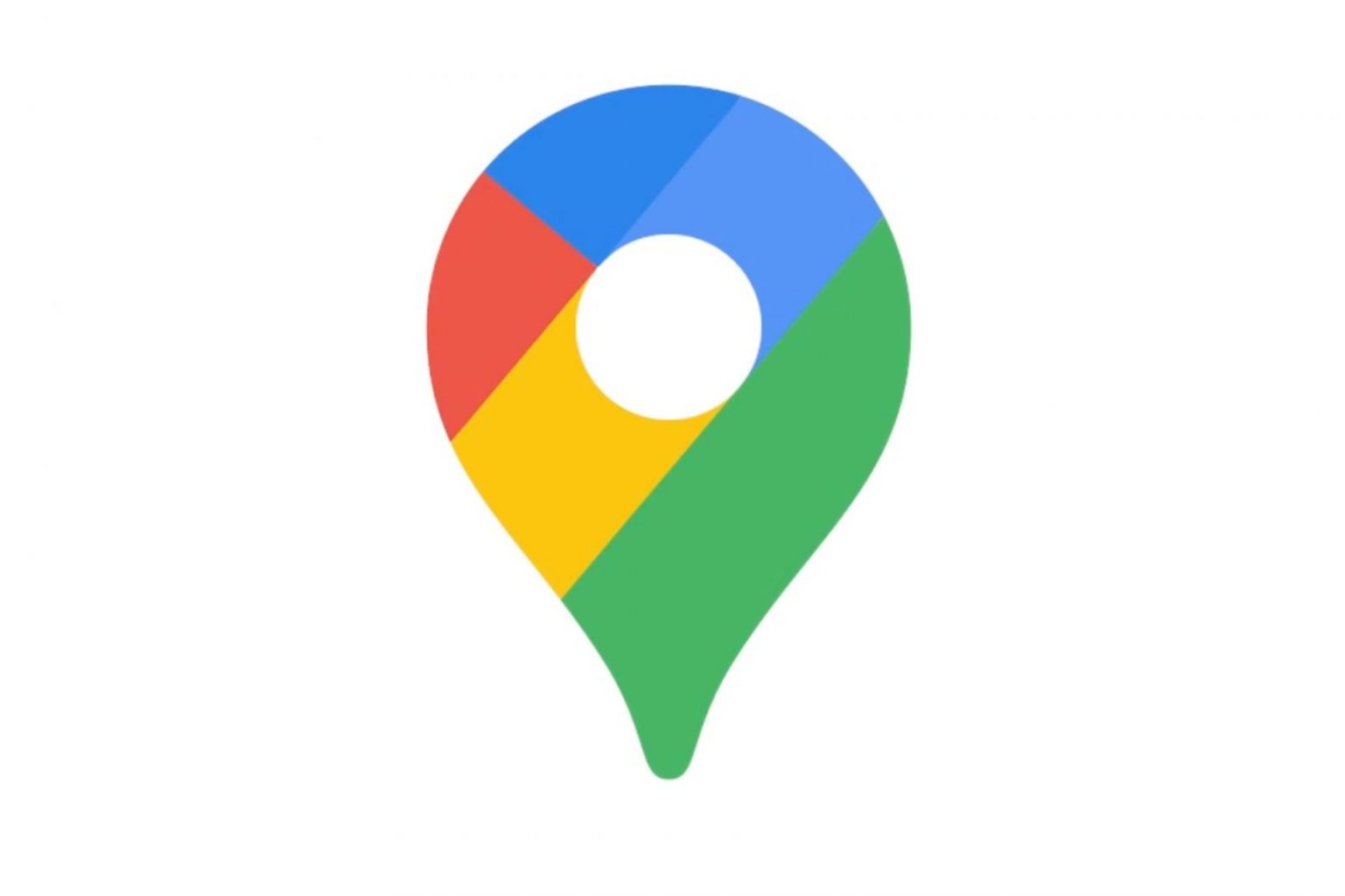 GasBuddy
If you are driving to Disney World or you are renting a car, this is an amazing app! GasBuddy ensures you are finding the cheapest gas near you.
Once you open the app you can search for the cheapest gas around you. GasBuddy will list all the nearest gas stations and what their prices are. It can be hard to find cheap gas in an area you are unfamiliar with, so GasBuddy will be your best friend.
GasBuddy also provides other great ways to save money! If you use the free Pay with a GasBuddy payments card, you save up to 25 cents per gallon on every gallon of gas. You can also earn free gas when you use the GasBuddy app to shop at Amazon, Home Depot, Walmart and more.
We all like saving money! This app will help you save money on an essential purchase. Disney can already be expensive, so it's great to save money where you can!

WDW Food & Wine
This is one of the best Disney apps for anyone who loves enjoying the food booths at Epcot! Not only can this app be used for Food & Wine, but it can also be used for Festival of the Arts, Flower & Garden, and Festival of the Holidays.
The WDW Food & Wine app allows you to look at the food booth menus, the prices of the items and create your own wish list of items to try. Then you can rate the items in the app once you've tried them! You can also take notes on the different things you ate.
As you try items from each booth, you can collect the event food booth stamps. This is a great app to organize everything you want to try while at an Epcot festival. This way you can keep track of what you ate and your budget!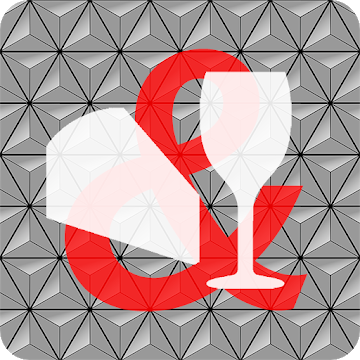 TravelSpend
Like we mentioned earlier, Disney trips can get expensive. It can be a good idea to budget and track your spending while on vacation.
TravelSpend helps you keep your spending on track! You can add a vacation in the app and then it will ask you what your budget is. You will be able to track all of your travel expenses, starting from when you leave to when you return home.
The app will help you stick to your budget, enabling you to save money. If you are traveling with others whom you will splitting the costs with, TravelSpend has a great tool for you. You can share your vacation with friends or family and keep track of who owes whom. You are able to check your balances and split bills between others.
It can be easy to get caught up in all of the fun and excitement on a Disney trip. However, we know how sucky it can be when you accidentally spend way more than you intended on your vacation. Using a budgeting app is a great way to keep your spending at bay and on track!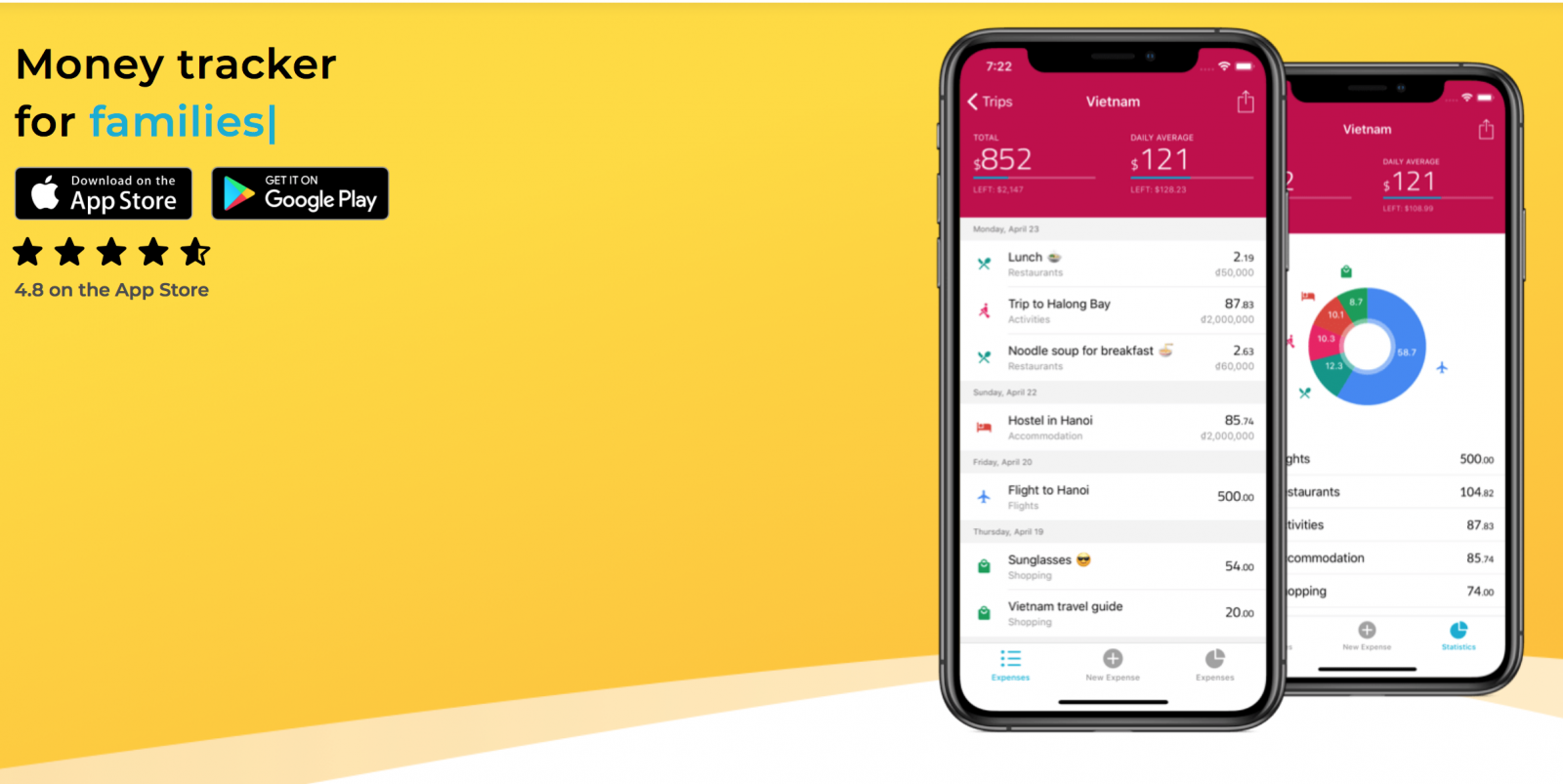 Flight View
This app is a great tool for anyone who is flying to Disney! Flight View gives you real time information on your upcoming flights. You simply add your flight to your plans on the app.
On the day of your flight, you are able to check what gate the plane is flying out of and if the flight is on time or delayed. The app will give you a scheduled and estimated departure and arrival time. It will also tell you how long your flight is scheduled to take!
The app gives you the current weather in the city you are flying out of and in to. You can also check the flight information on the city your plane is arriving from.
Everything you could possibly need to know about your flight is on this app. No one wants to miss their flight or have a stressful experience at the airport. This is one of our best Disney apps because it allows you to travel with all the information you need!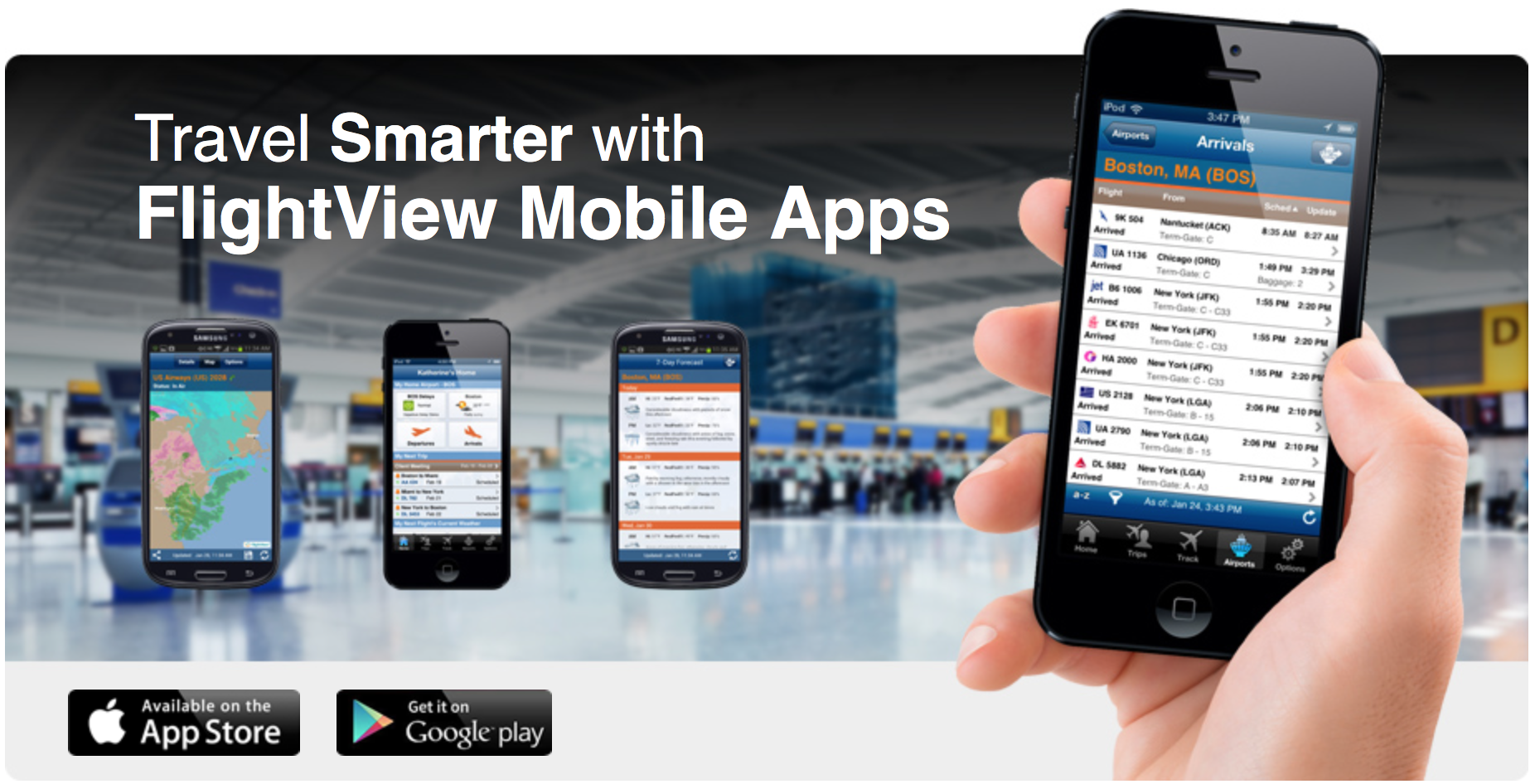 Now you know every single one of the best Disney apps possible! Whether you are flying, driving, walking from ride to ride, checking the weather or more, we've got you covered! We hope these apps will help make your vacation easier and more enjoyable! Have the best time!