Disney World has lots of possibilities for families to have a fun and exciting day! There is so much to do, but sometimes so little time to do all of it! Long Disney wait times can sometimes put a damper on these amazing days. No one wants to spend several hours of their day waiting for a ride while they could be experiencing other attractions!
It can especially be difficult waiting in long lines with kids. Kids can get tired of waiting, or sometimes they need to use the bathroom at the most inconvenient time! We know no one wants a cranky kid on their hands! They are supposed to be having a great day, and we want to help make that possible!
We have several tips and trick you can utilize to cut down on these Disney wait times! We want to help you maximize the fun and minimize the waiting! So read on to learn tips you can use to make sure you do everything you want in the parks!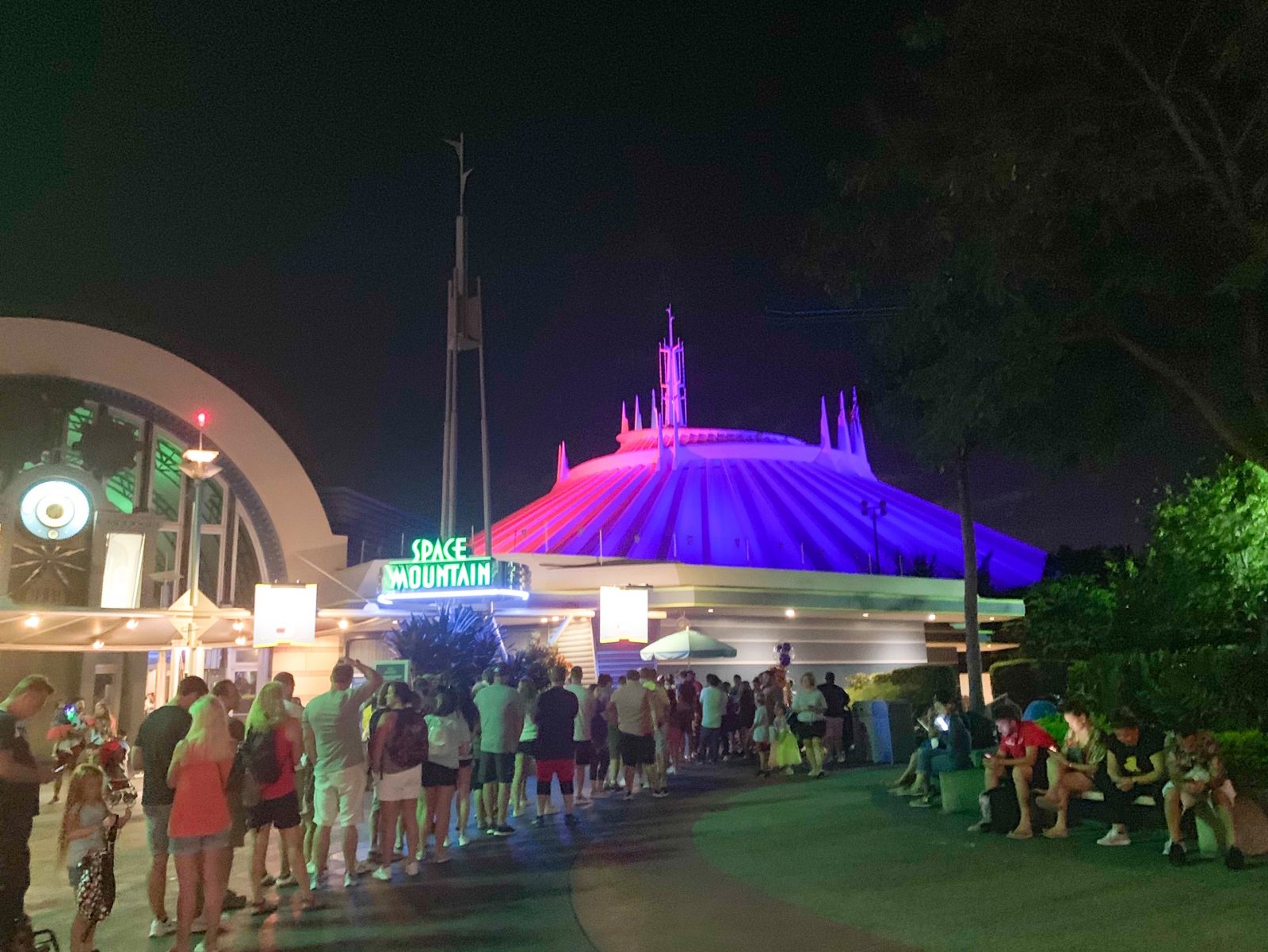 15 Secrets For Reducing Your Disney Wait Times
Use Our Disney Crowd Calendar To Go When It Is Less Crowded
One of the best things you can do while planning your Disney vacation is going when everyone else is not going! Some of the most popular times for guests to visit are over the summer, Thanksgiving week, and Christmas Break. We understand that this is because kids have school and these are the best times for them to go. But if you are able to go with or without kids during the school season, it will make it a lot easier for you!
One of the least busy months is September. During this time, kids have recently gone back to school after the summer break, so not many families want to take their kids on vacation at this point. You will experience lower crowd attendance and lower Disney wait times. Visiting during September is also great because you can experience the Epcot Food and Wine Festival and Mickey's Not So Scary Halloween Party, which both start in August.
There are also certain days that are better to visit the parks than others. The weekends are usually busier because this is when locals have the time to visit. So we recommend visiting the parks during the weekdays if possible.
We have a Disney World Crowd Calendar for you to reference when planning your vacation. It will give you all the least, moderate, and most crowded days, so you can decide when it's best for you to go! This is an amazing tool for you to use, and it will make planning a lot easier!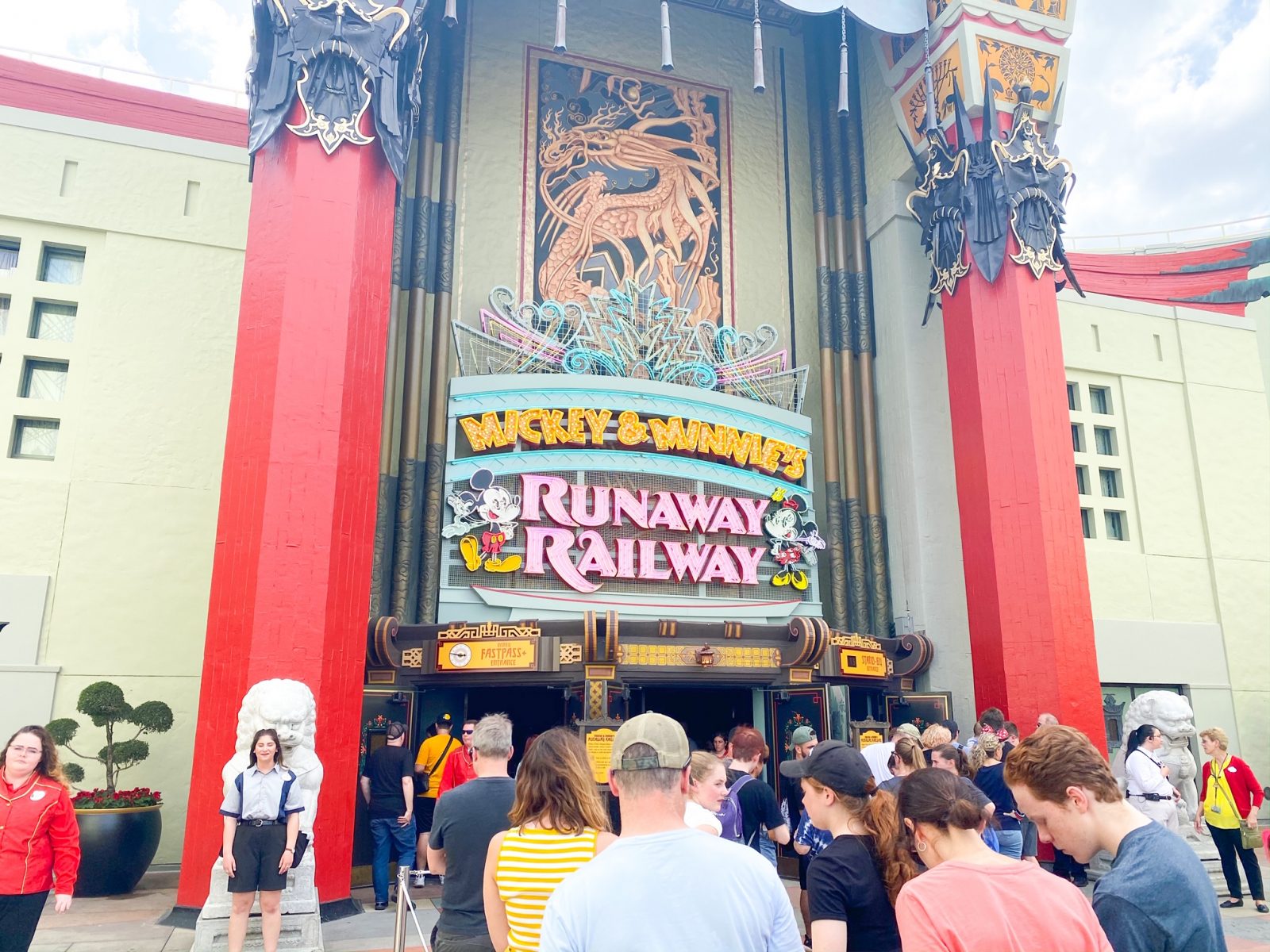 Take Full Advantage Of Rope Drop For Popular Rides
If you would like to experience popular rides at a short wait, you need to get to the parks early! We know you want to sleep in on your vacation, but this is an easy way to cut down those Disney wait times!
For those who do not know what rope drop means, it is essentially getting to the park early so you can be there right when it opens to the public. This can actually be quite fun and exciting! Getting there early allows you to head to the most popular rides at the park and get on before other guests arrive. Rope drop can still be crowded, but the lines for rides will move very fast until more guests show up later that day.
Getting to Hollywood Studios before it opens is especially important if you want to ride Rise of the Resistance! It will start to get crowded a couple of hours before the park opens. We recommend getting there as early as you can because sometimes they will even let guests in early!
You have to be in the park with your entire party to be able to schedule a boarding pass to ride Rise of the Resistance. You will not be able to ride the ride without a boarding group number. As soon as the clock hits opening time for the park, and you are inside the park with your party, open the My Disney Experience App and locate the place to book the boarding pass. There are also Guest Experience Team Members around to help if need be.
It may suck giving up some sleep to get to the parks early, but it is definitely worth it to ride some of those popular rides at a low Disney wait time. You can always go back to your hotel in the middle of the day for a much needed nap!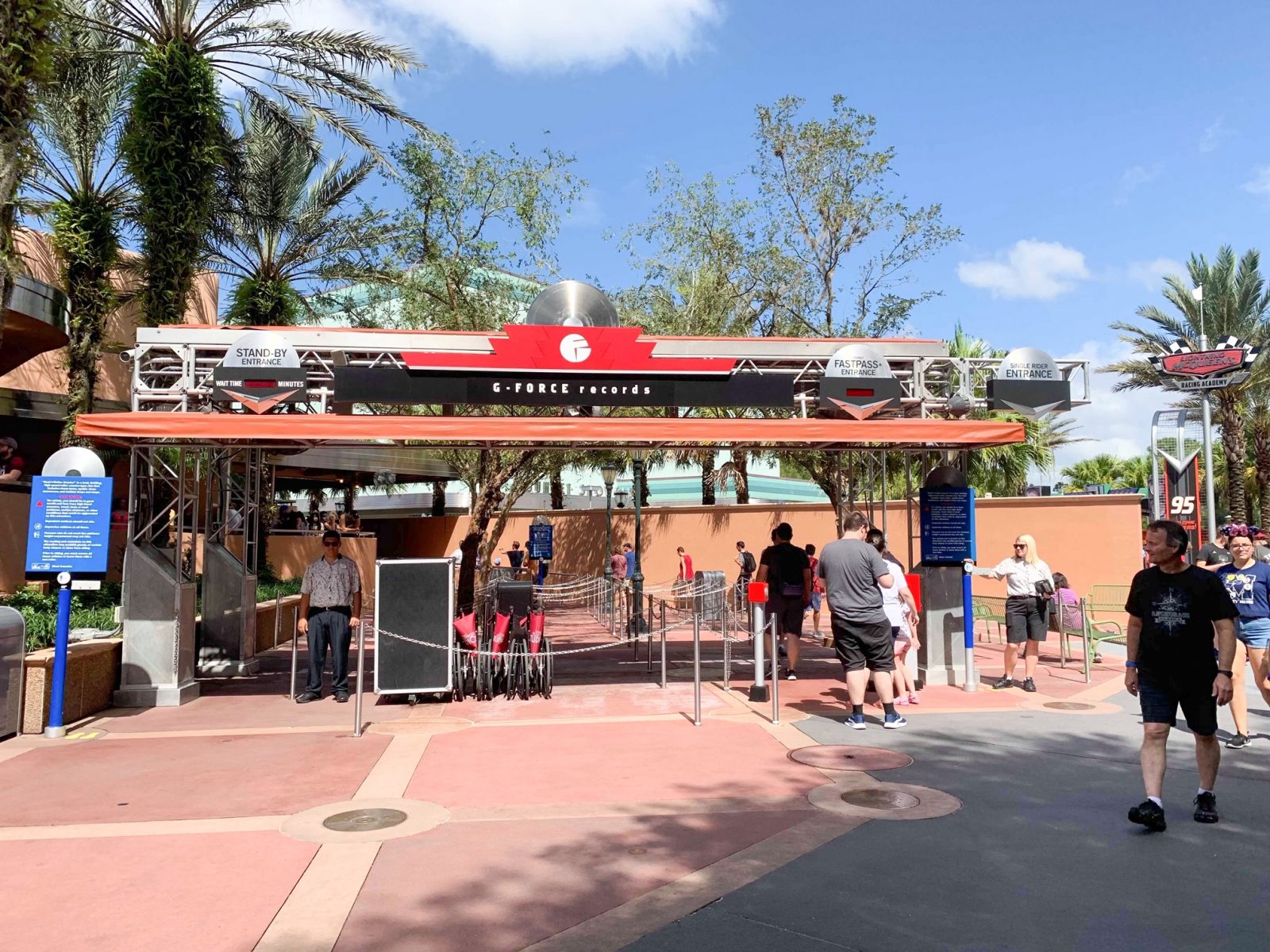 Go Left Or Head For The Back Of The Park
When entering a park, most people tend to naturally head to the right and travel counter clockwise. If you want to lessen your Disney wait times, we recommend not flowing with the crowd and heading to the left and traveling clockwise! Or you could even head straight to the back of the park!
All of the parks at Disney World have some sort of circular layout to make the flow of guest traffic easier. Especially right at rope drop, you will find much shorter lines when you head to the left or back. If there is a ride you really want to go on, hurry to that ride first and then head for the back of the park!
Pro Tip: This trick can work with ride lines too! When a line splits and gives you an option to pick the right or left, pick the left! People will naturally travel to the right, making it a little more crowded.
Utilize Extra Magic Hours If You Are Staying At A Disney Resort
Staying at a Disney resort comes with a lot of perks including free transportation, extra immersion, and much more! If you are planning to stay at a Disney owned resort, Extra Magic Hours is another wonderful perk to utilize to cut down those Disney wait times!
So what is Extra Magic Hours? Parks with Extra Magic Hours for the day, either in the morning or the night, allow guests who are staying on property to enter the park an hour before opening or stay two hours after close. This is a great time to go around the park riding your favorite rides with less crowds!
Extra Magic Hours does not cost any extra, all you need is your magic band to scan and prove you are staying at a Disney resort. This is a wonderful and free way to get the most out of your park days!
There are Extra Magic Hours every day. Each day will be a different park and it will change between morning or night. Looking at the Extra Magic Hours for the dates of your vacation is a great way to plan out which park you will be going to each day. We highly recommend utilizing this extra time!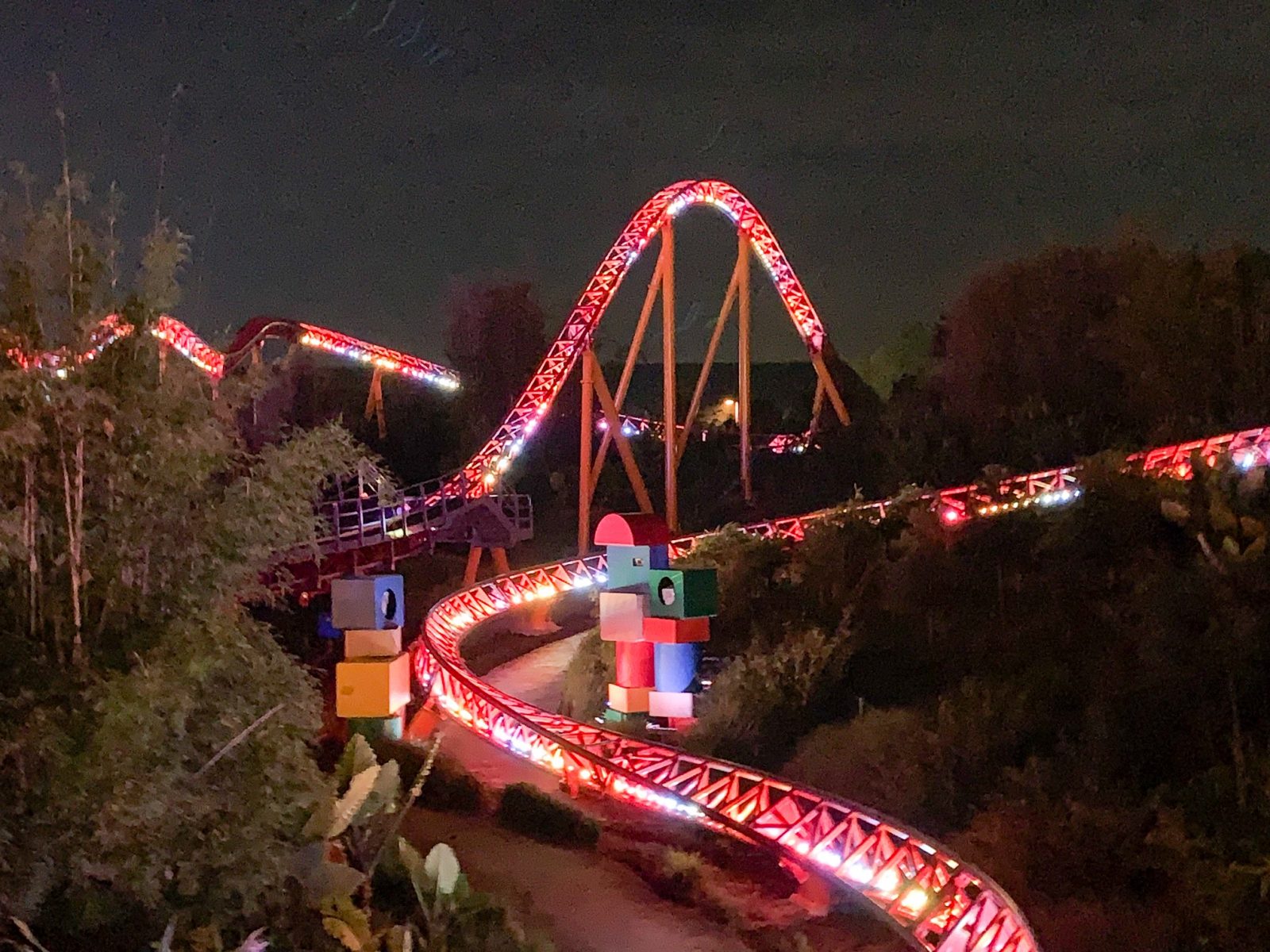 Skip Parades And Shows For Shorter Lines
Another huge tip you might not normally consider is skipping the parades and shows! Crowds of people line up for the parades, shows, and nightly fireworks. This is a great time to ride any rides that usually have a longer wait! A normal 60-minute wait for a ride could be as little as 20 to 30 minutes!
If you don't mind missing some of the performances or fireworks, run to a ride you have been wanting to experience and make use of other guests' absence! During the fireworks at Magic Kingdom, some of the outdoor rides will have an outside view! Who doesn't want to ride Big Thunder Mountain Railroad while the fireworks are going off in the distance?!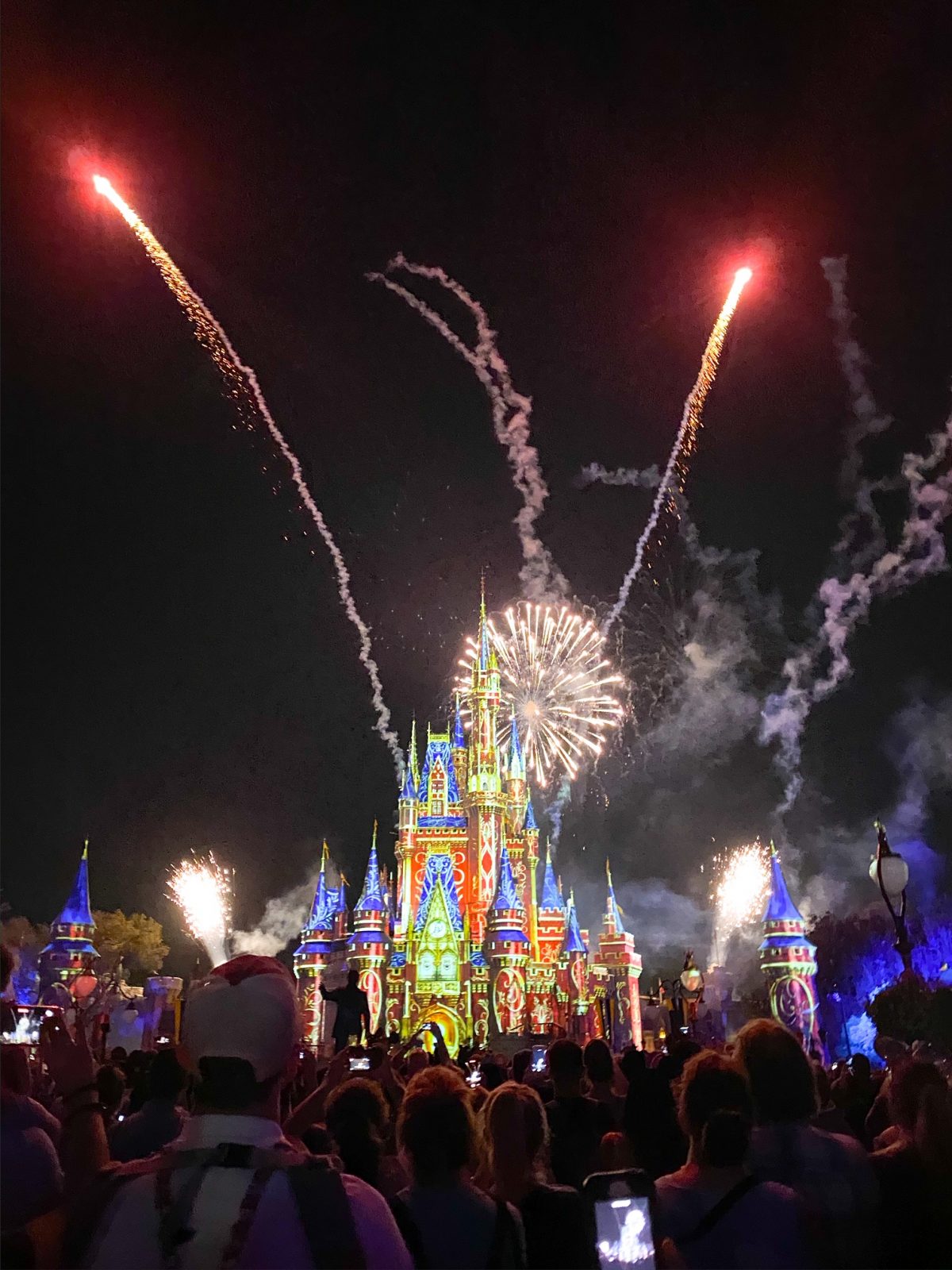 Really Know How To Use FastPass+
The best thing you can do to decrease your Disney wait times before you even arrive to Disney World is to book FastPasses! FastPasses are a great way to ride some of the most popular rides at a shorter wait!
Using the My Disney Experience app and booking FastPasses on FastPass+ is completely free and easy to use! Guests not staying at a Disney resort hotel can book FastPasses up to 30 days before their visit. Guests staying at a Disney resort can book their FastPasses up to 60 days before their check in date.
The rides for each park are separated into tiers and you are able to pick either one or two FasPasses per tier for different rides. You get three FastPasses per day for one park. Once you use those three FastPasses, you can book one FastPass at a time after for the park you are currently at or, if you have a park hopper, for another park. This is a great way to snag some last minute FastPasses!
Here we have an article on some of the best and worst FastPasses you can book!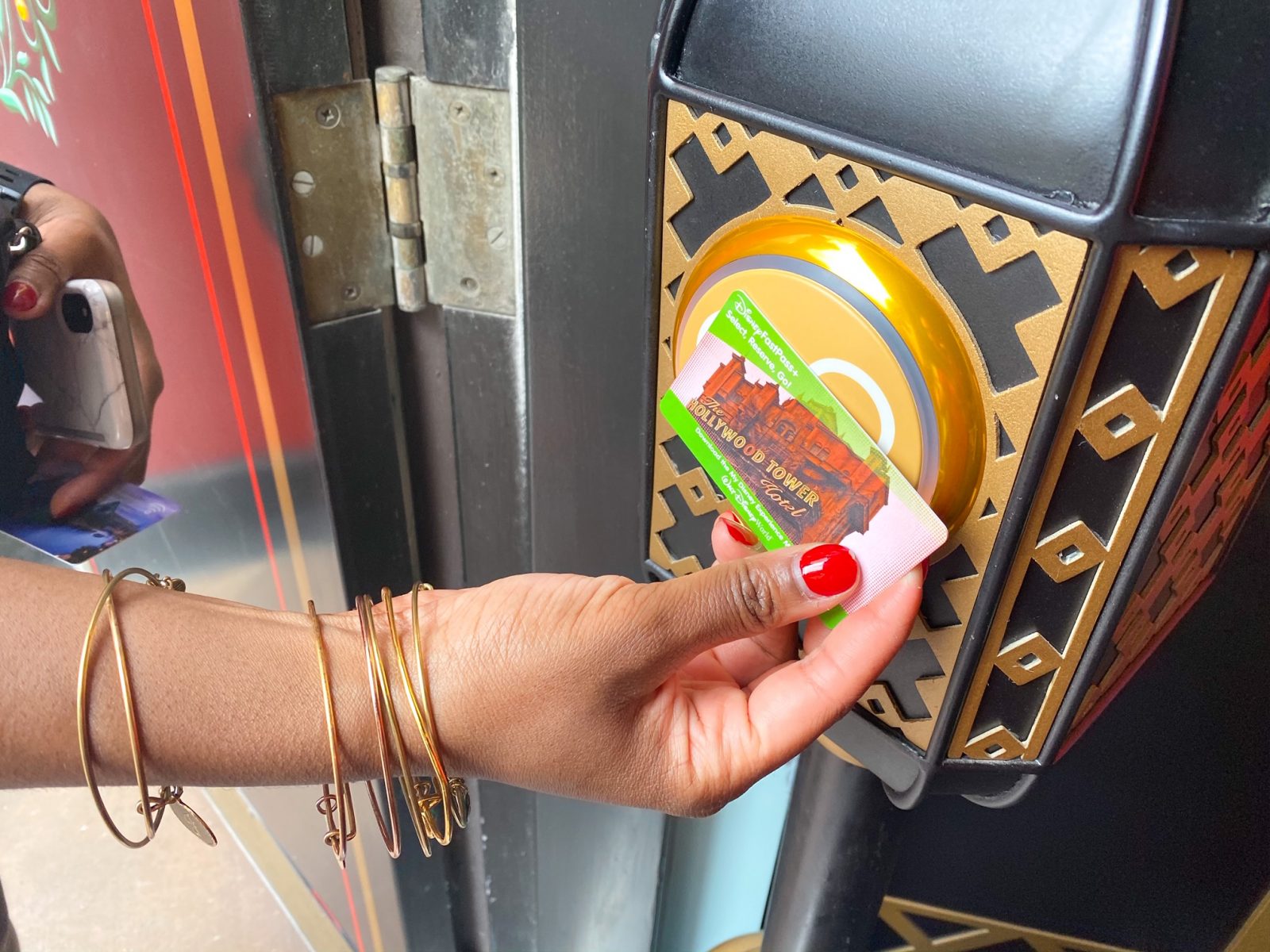 Reduce Your Disney Wait Time By Refreshing For FastPasses
If you forgot to make FastPasses or you have already used up your first three, going on the My Disney Experience app to book more FastPasses is a great use of time! There are a lot of instances where other guests are no longer able to make their FastPass reservation time, so they cancel it and it pops up on the app! Or Disney might just release more FastPasses! You never know!
Constantly checking the app is an awesome way to score a FastPass for some rides with usually long wait times! We recommend taking 20 minutes out of your day to sit on the app and constantly refresh it over and over again to see if an available FastPass pops up.
The downside is you will have to choose your date and park, see if there are any available FastPasses, if there are none you have to go back, put in the date and park again, and continue refreshing this way until you find a FastPass that fits your schedule. Even though it can be tedious, you never know what amazing FastPass might pop up on your app! We have even gotten same day FastPasses at Animal Kingdom for Kilimanjaro Safaris and Expedition Everest, which usually have insanely long lines! Now your wait time is cut in half just by refreshing the FastPass+ page!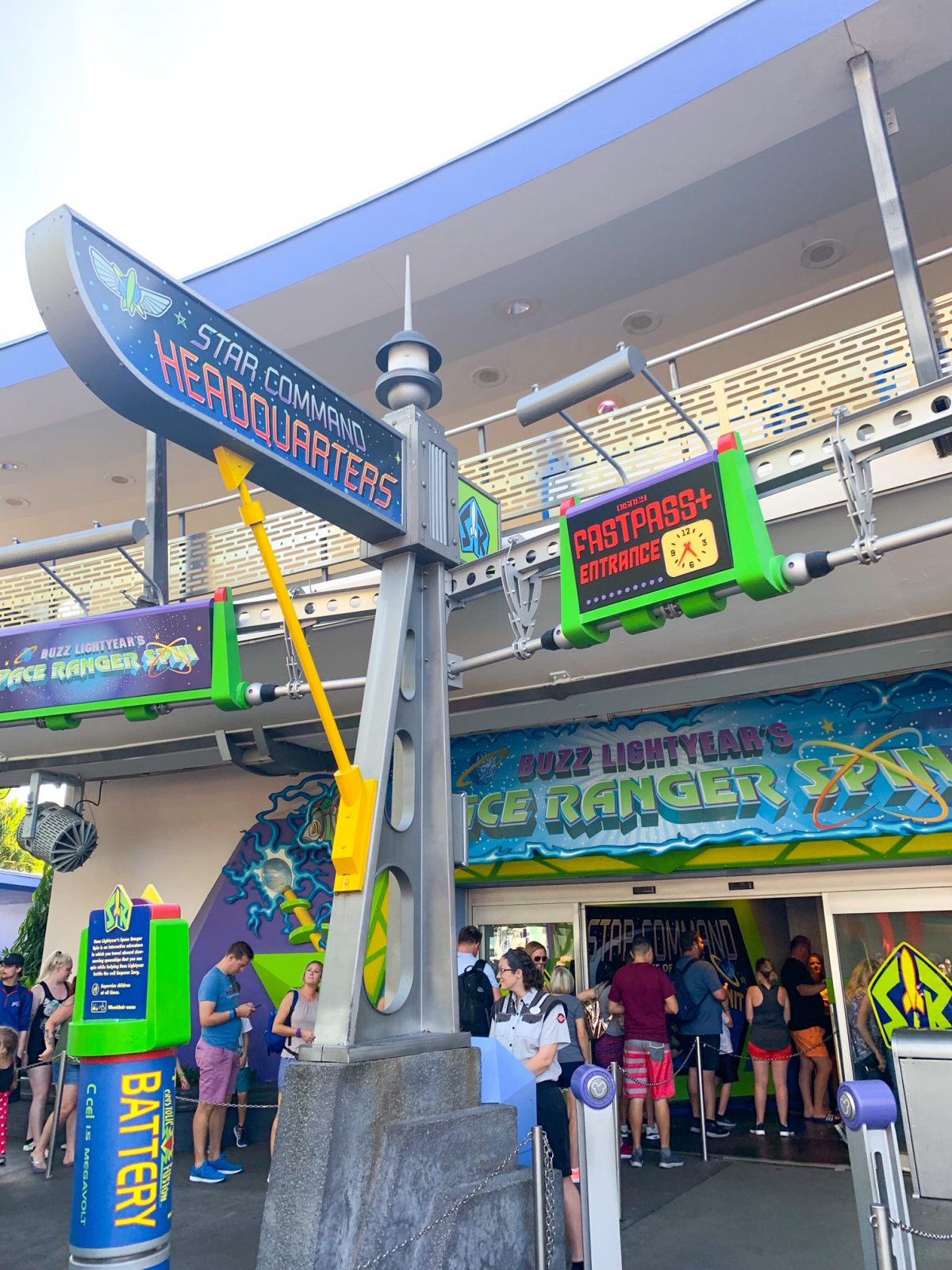 Choose An Early Breakfast Reservation
If you're willing to shell out a bit of money, booking an early breakfast reservation in the parks is a great way to be there early and get to many of the popular rides. Most of these restaurants are character meals, so be ready to pay a higher price tag.
This is how it works. Say the park you want to get in early to opens at 9 a.m. The earliest you can usually book a breakfast reservation is an hour before the park opens, so for this example 8 a.m. You want to get to the park around 30 to 45 minutes before your reservation time. There will be a separate entrance for guests with reservations to enter. They will usually let you in 15 to 20 minutes before your reservation time so you can get to the restaurant.
As soon as you are done with your meal and the park opens, you are already in the park before everyone else! Then you are able to make your way over to one of the popular rides before people have fully gotten into the park! This is a perfect way to get two "must dos" done in one day. You get to experience a character breakfast, and you will be able to ride your favorite attraction with little to no wait!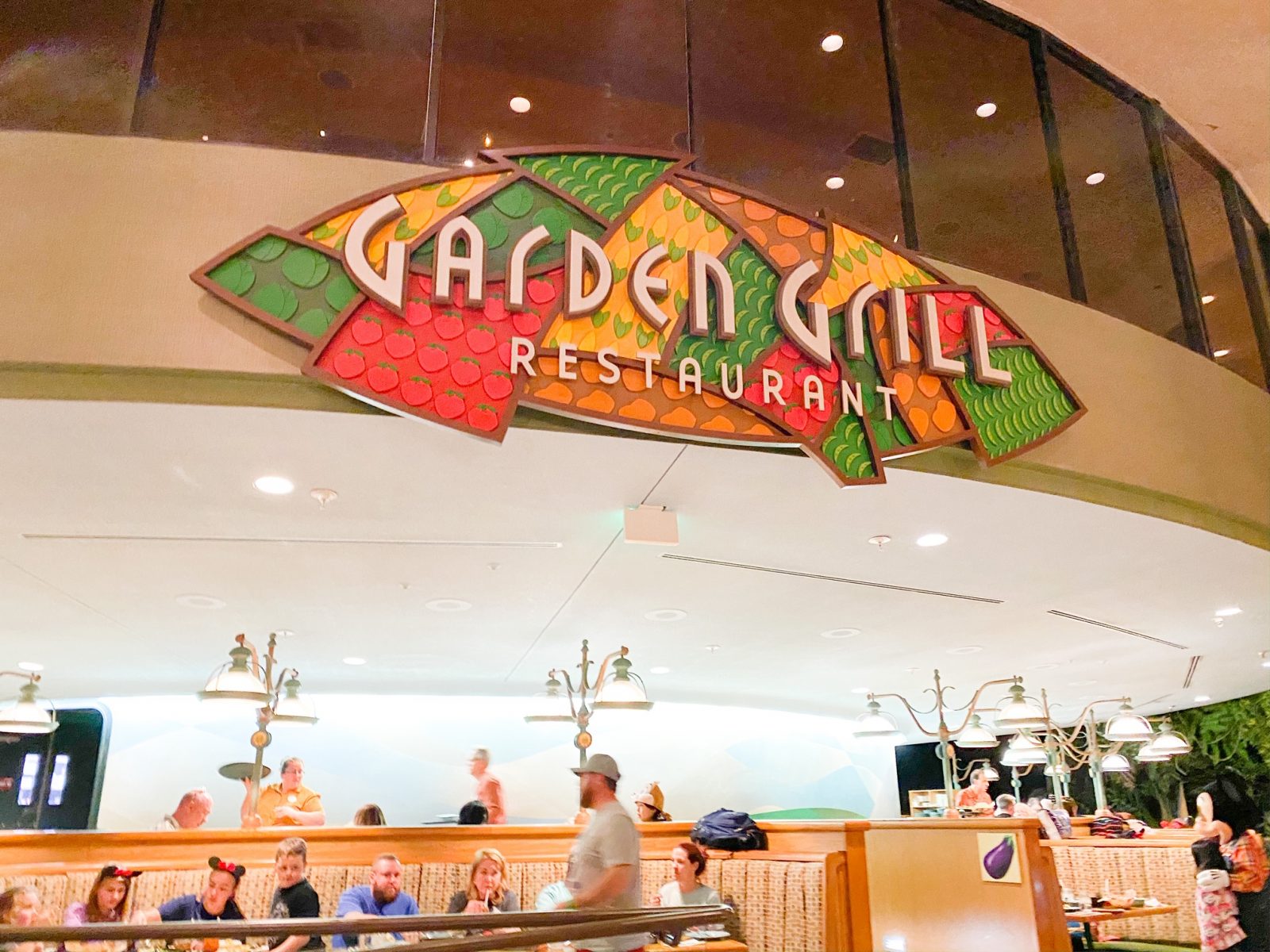 Take Advantage Of The Single Rider Line
This tip to cut down Disney wait times has been our little secret for almost 20 years and people are starting to catch on! Even though you will have to ride with a stranger, using the single rider line when possible is a great hack to cut down your wait.
Not every ride has a single rider line, but there are a few thrill rides that do! The current rides with single rider lines are Rock 'n' Roller Coaster and Millennium Falcon Smugglers Run in Hollywood Studios, Test Track in Epcot, and Expedition Everest in Animal Kingdom. The single rider line moves much faster than the regular line, and it is usually much shorter because not many people utilize it!
If you really want to experience a ride with your family but also want to do the ride more than once, wait through the normal line one time, enjoy the ride and exit, get in the single rider line, and experience it again! This way you can have the best of both worlds!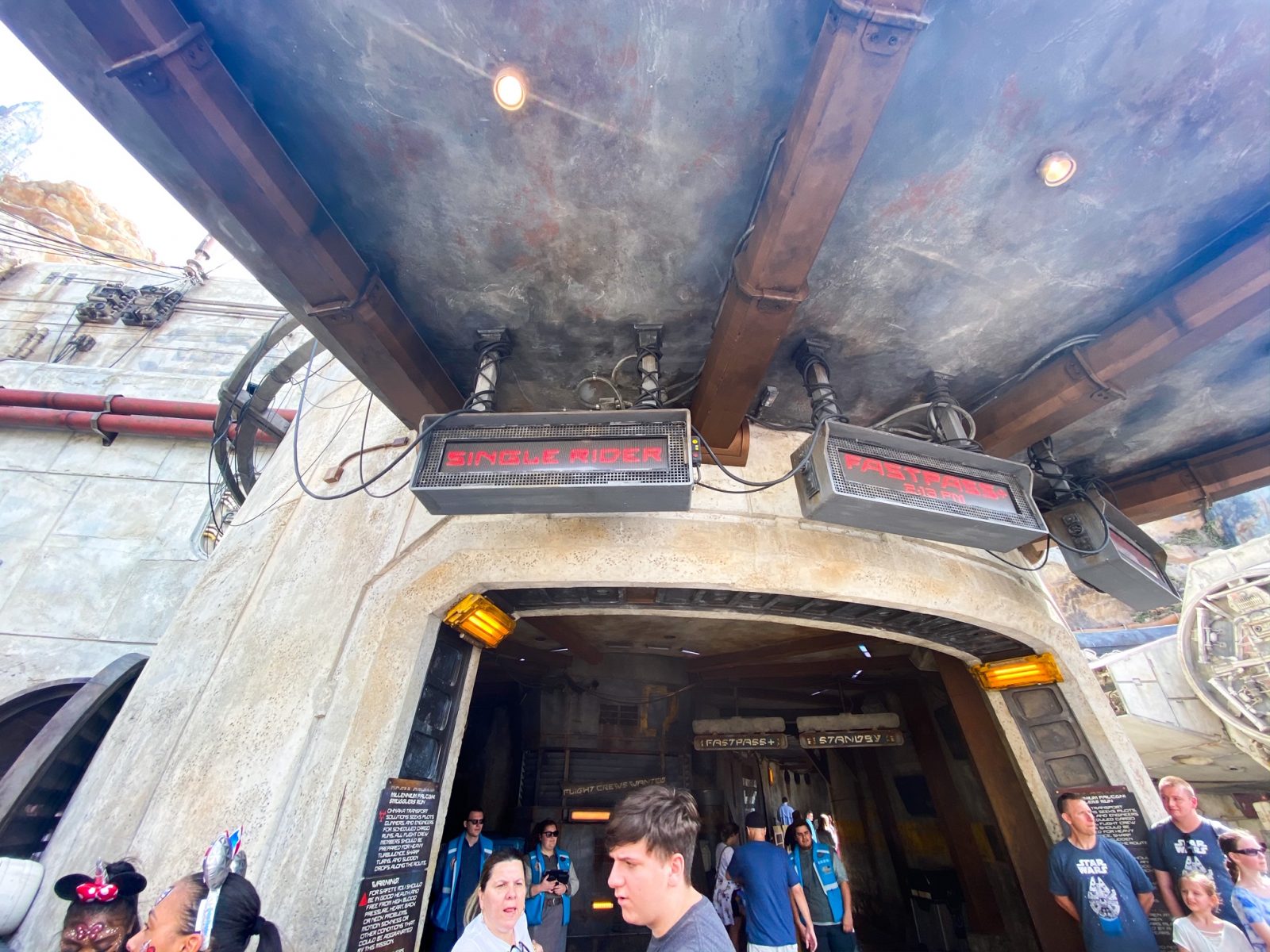 Constantly Check Wait Times On My Disney Experience App
Just like how you can check My Disney Experience app for new FastPasses, you can also check Disney wait times! Wait times are updated frequently on the app, and it will also let you know if a ride has shut down. This way you can check to see if a ride is open or has a long wait before making the trek over to the ride!
Another great way to utilize the feature is to find out when a ride has opened back up after being closed! Many people might not know exactly when a ride re-opens, so if you can be there right when this happens, you will have little to no wait! So be constantly checking those wait times and re-openings for a chance to minimize your wait!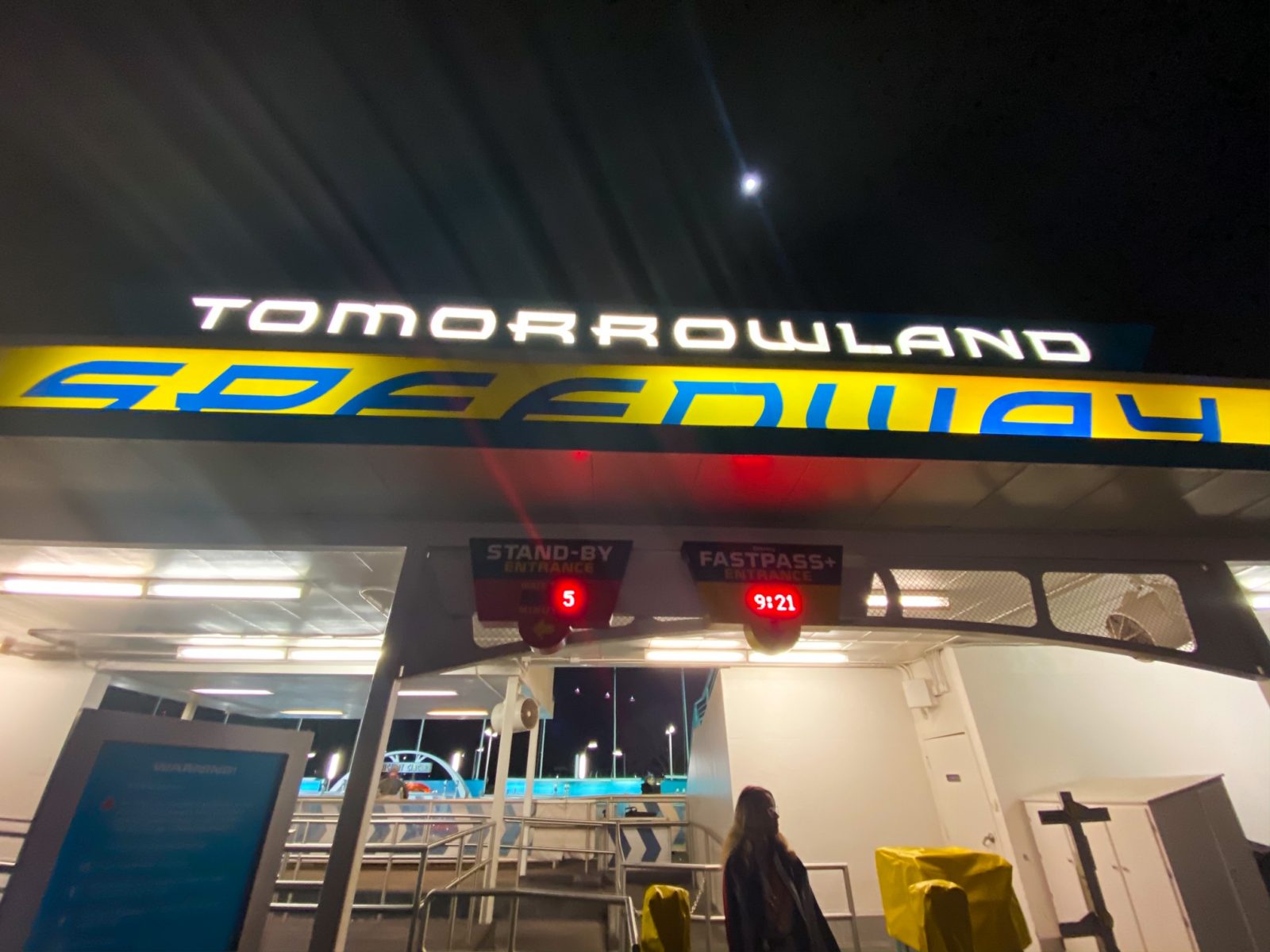 Consider Upgrading To Club Level If You Are Staying At Deluxe Resorts
This is a pricey hack, but it will definitely get the job done on cutting those Disney wait times! If you are staying at any of the Disney Deluxe Resorts, you can upgrade to Club Level for an extra fee! It costs $50 per person per day, and you must purchase Club Level for a minimum of three days.
Even though it's pricey, Club Level gets you lots of extra perks! It allows you to book three additional FastPasses per day, giving you a total of six FastPasses! There is no restriction for tiers, so you could do three level one tiers if you wanted! However, you cannot book fastpasses for the same ride multiple times.
For Club Level members, you can book the FastPasses 90 days ahead of your check in date compared to the usual 60 days for Disney resort guests. This will ensure you get all the FastPasses you want for the major rides!
If you plan to park hop during the day, the FastPasses can be made for different parks! So you could make three FastPasses for Animal Kingdom in the morning and then three for Magic Kingdom at night! This will allow you to fully maximize your vacation and minimize those pesky wait times!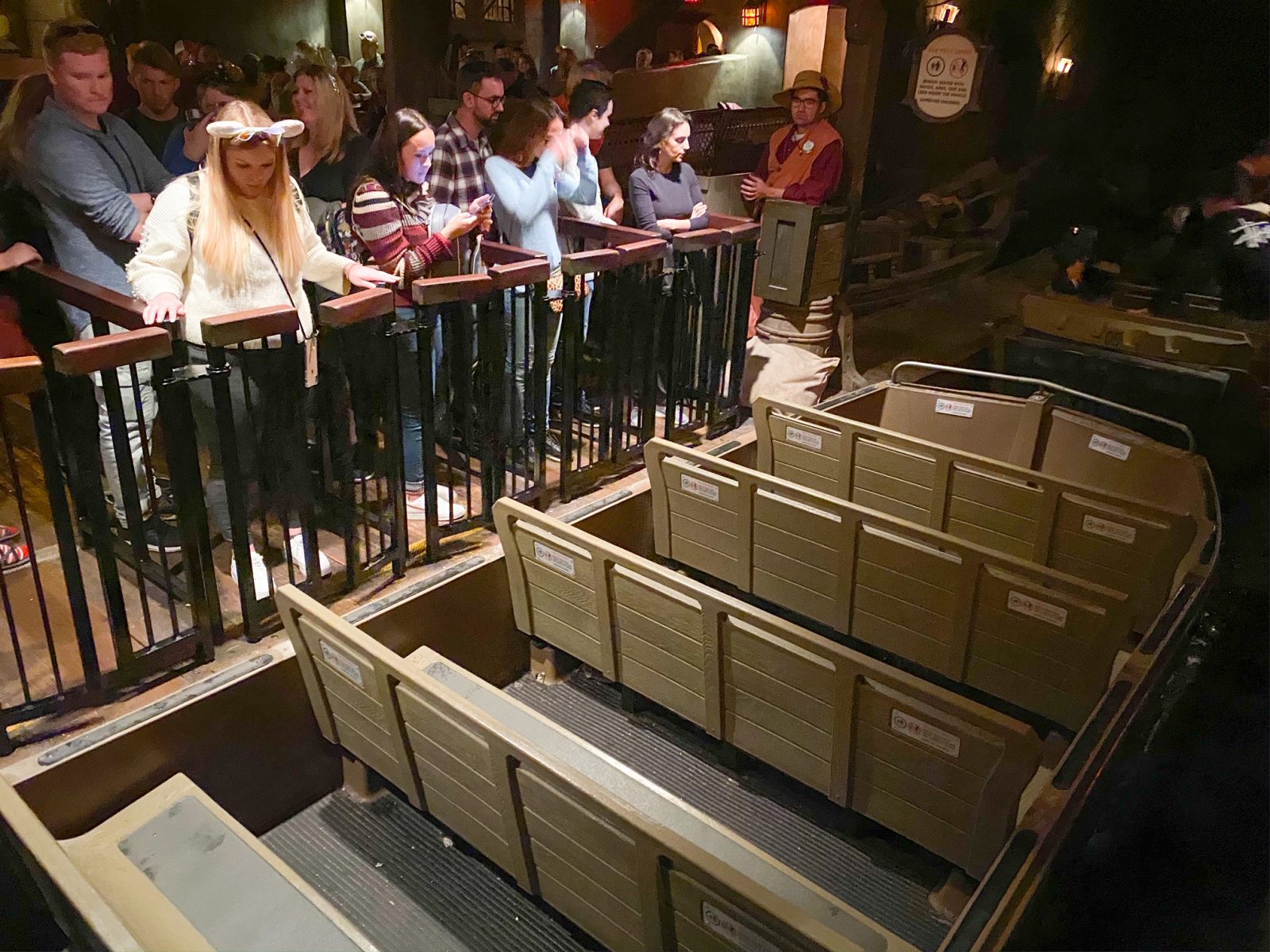 Take Advantage Of Early Morning Magic
Buying Early Morning Magic tickets is another way to experience rides before the big crowds enter the park, but it's not for everyone! We will let you know all the information you need to know about this event, so you can decide if it's worth it for you and your family!
Early Morning Magic is not the same as Extra Magic Hours. Early Morning Magic can be bought for certain select days by anyone, not just resort guests. Unlike Extra Magic Hours, Early Moring Magic is not free! There is currently one option for the Early Morning Magic in Fantasyland. There used to be a Toy Story Land option, but Disney has not released any dates for 2020. The tickets for Early Morning Magic – Fantasyland are $90 per adult and $80 per kid ages 3 to 9. You will also need a valid park ticket to get into this event.
Check in begins on the left side entrance of Magic Kingdom at 7:30 a.m. Guests will be admitted into the park at 7:45 a.m. and the event lasts until 10 a.m. So you only have two hours to get as much as you can done!
The rides available for guests to experience are:
The Many Adventures of Winnie the Pooh
Seven Drawfs Mine Train
Princess Fairytale Hall
"it's a small world"
Under the Sea – Adventures of the Little Mermaid
Peter Pan's Flight
Mad Tea Party
Guests are also able to enjoy a complimentary breakfast served at Cosmic Ray's. This ticketed event is a great way to experience rides at a very short to no wait. However, you can only ride certain Fantasyland rides, so keep this in mind! Hopefully this information will help you decide if booking an Early Morning Magic ticket is right for you!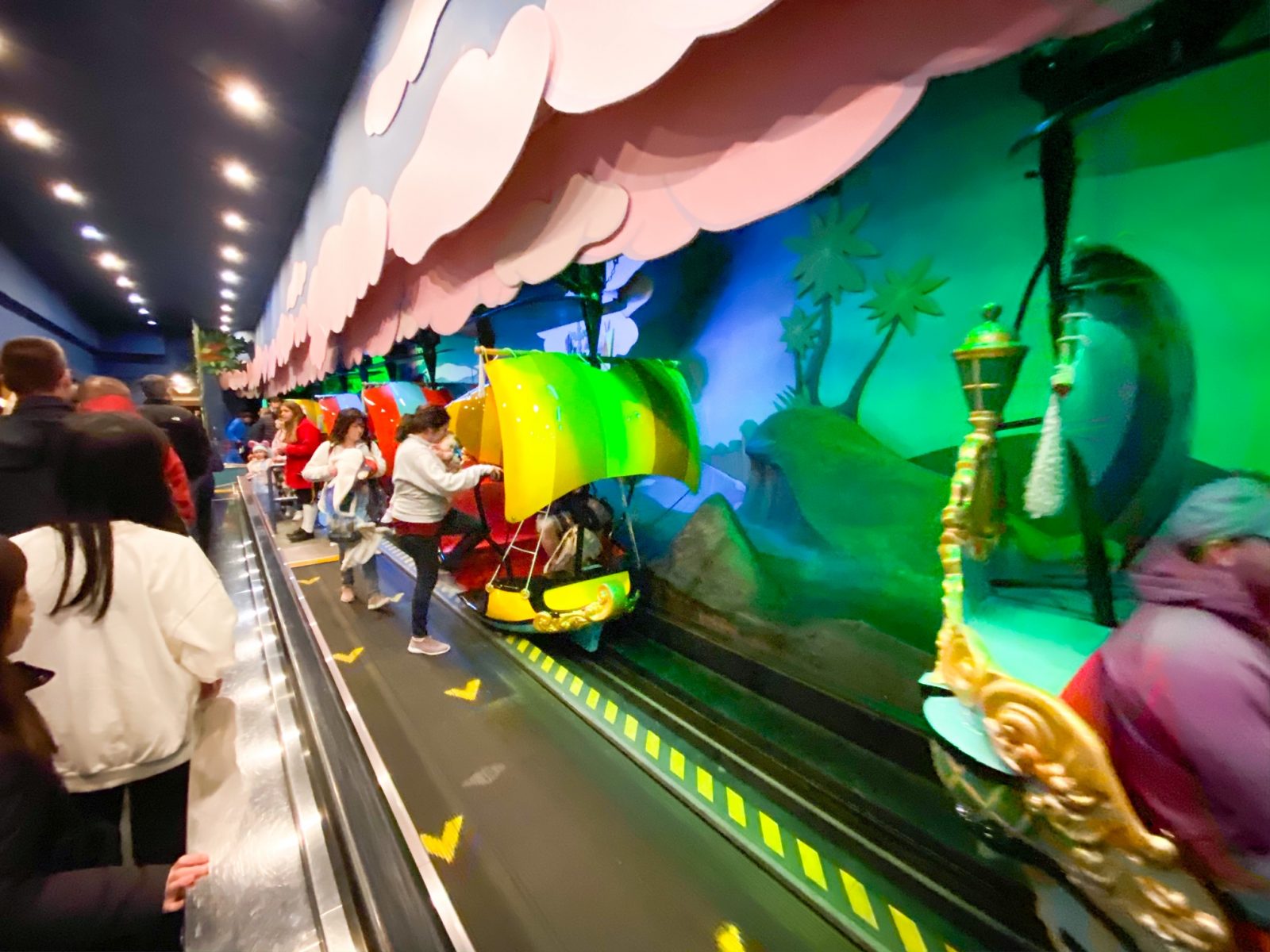 Get A Ticket For Disney After Hours For Shorter Wait Times
Very similar to Early Morning Magic, Disney After Hours is another ticketed event that can save you time in lines! However, for Disney After Hours you do NOT need a park ticket and you have more of the park available to you! Disney After Hours can be purchased for Magic Kingdom and Animal Kingdom. Both parks costs $129 per adult or child for advanced purchased tickets and $139 per adult or child for same day purchased tickets. There are also specially priced advanced purchase tickets for Annual Passholders and Disney Vacation Club Members.
Let's go through each park individually, starting off with Magic Kingdom!
For Disney After Hours at Magic Kingdom, different dates affect different times. The different time options, depending on the date, are 10 p.m. to 1 a.m., 9 p.m. to 12 a.m., and 8 p.m. to 11 p.m. Click here for a list of the dates and times on the Disney website. A good tip to know is you can enter at 7 p.m. before the event even starts, giving you a head start on riding those rides!
There are more than 25 rides available to you during the event, as well as some Character Meet and Greets! Ice cream, popcorn and select beverages are also included in your ticket price!
For a fun and even more exciting experience than the Disney After Hours at Magic Kingdom, there is also Villains After Hours! This is very similar but with an evil twist! Tickets cost $145 per person for advanced purchased tickets and $155 for same day ticket purchases, with special pricing for Annual Passholders and Disney Vacation Club Members.
Now for Animal Kingdom!
The event takes place from 9 p.m. to 12 a.m., but you can enter the park at 7 p.m. for some extra time! Most rides are included in this event, and again you get complimentary ice cream, popcorn and select beverages!
This is an expensive but good way to cut down on those Disney wait times! You don't need a park ticket, you can get in early, you experience low waits, and you get free snacks! What more could you want?!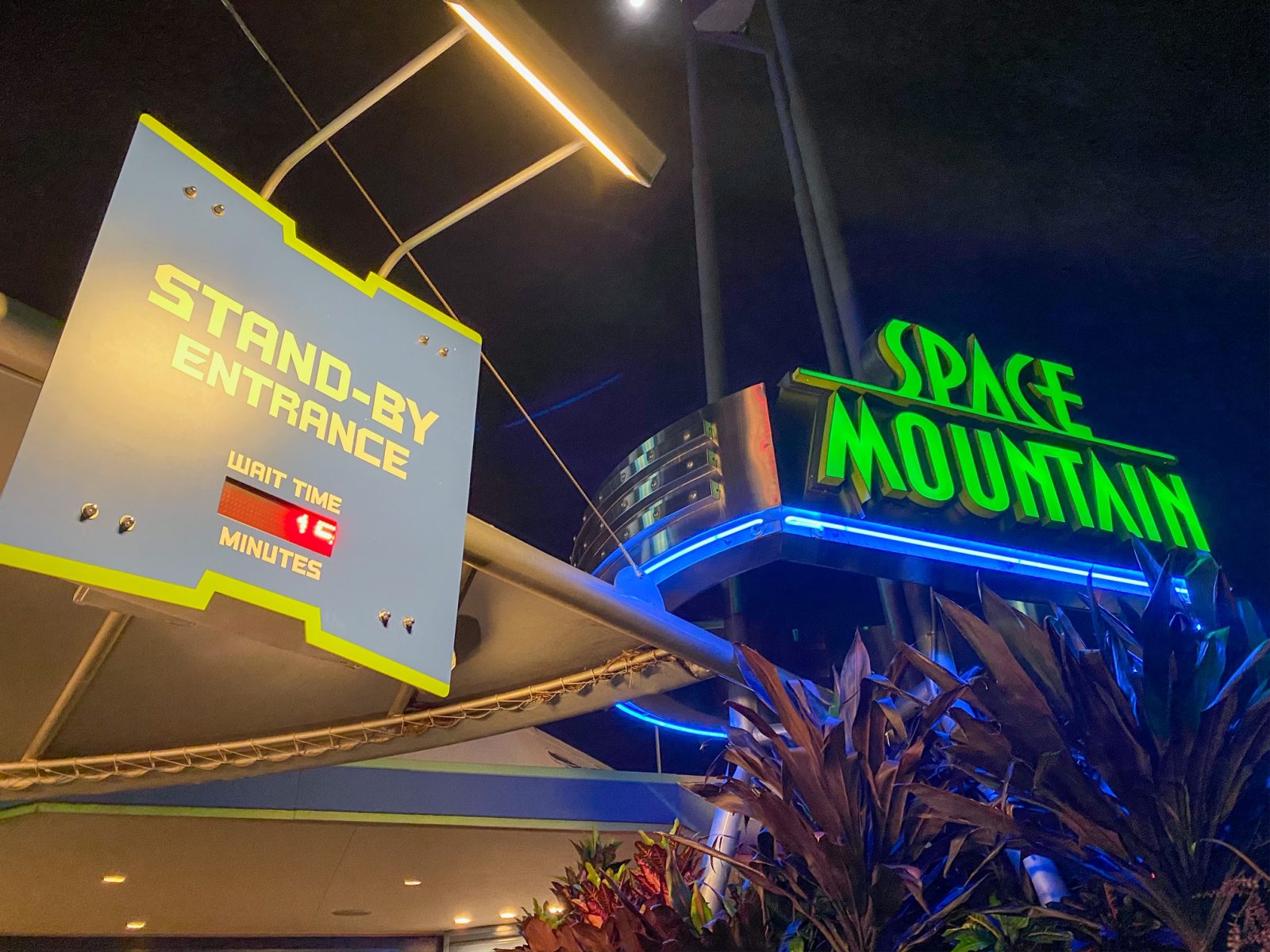 Consider Using Rider Switch
Rider Switch is perfect for families with little ones who can't ride a lot of the bigger attractions. If there is a ride you want to ride, but there is a height requirement your child does not pass, and you do not want to wait multiple times for all your group members to experience the ride, don't worry!
Simply go up to a cast member at the ride and let them know you would like to utilize Rider Switch. They will scan your magic bands and add a Rider Switch "FastPass" for the ride. Then, the first group will get in the regular line and ride the attraction!
After the first group gets off the ride, the person waiting with the small child can leave him or her with a member of the group that just rode, and get in the FastPass line with another member of the group! This way someone will get to ride twice!
This is an easy way to cut down your wait times because you won't have to wait in line two times!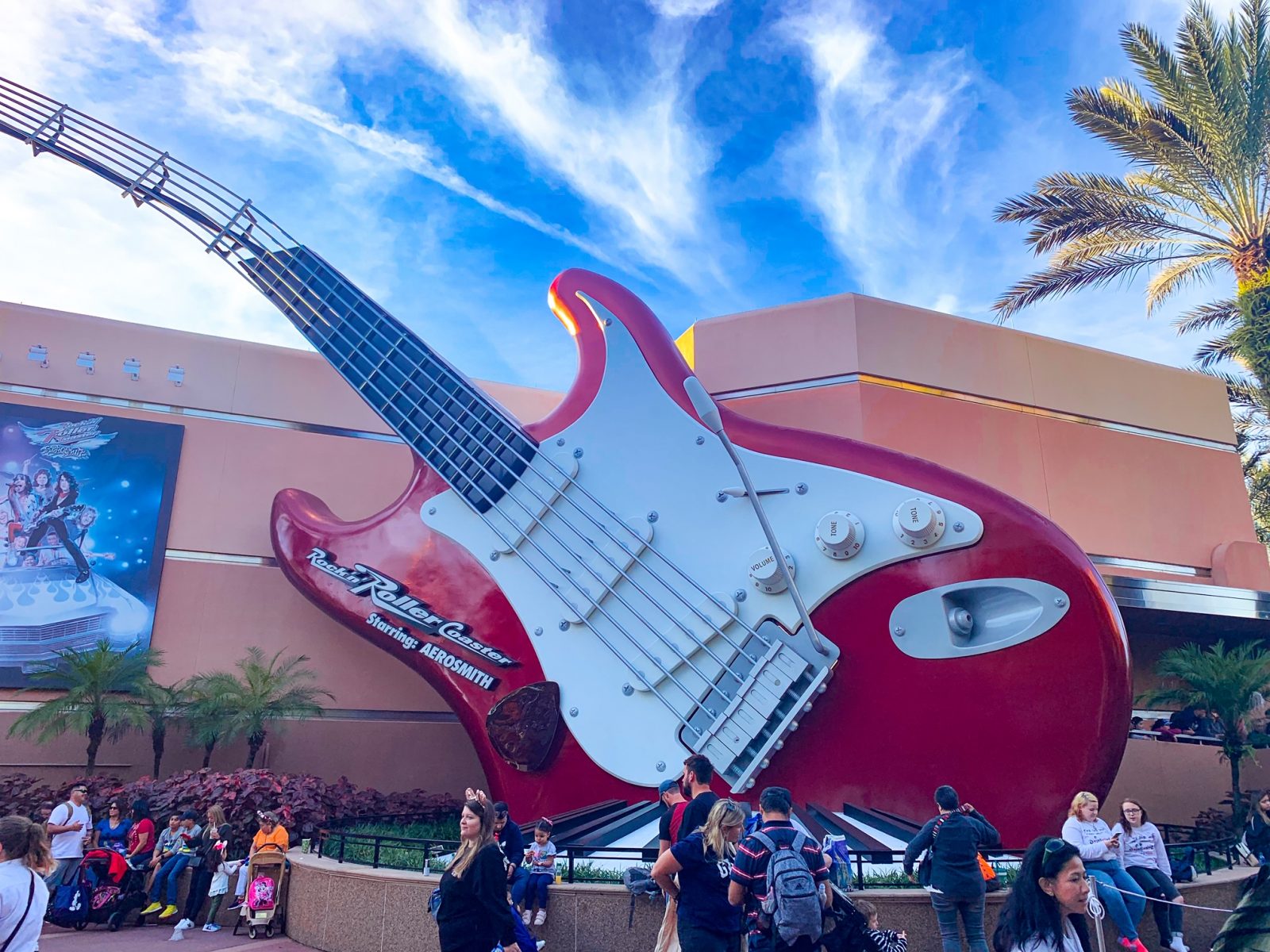 Blow Your Budget On A Disney VIP Tour
For a really expensive way to minimize your Disney wait times, book a Disney VIP Tour! There are multiple VIP Tours available for you to experience, but for the sake of the length of this article, we will focus on the Private Disney VIP Tour! This tour will really allow you to skip the lines, making your wait times nonexistent! There is also specially reserved viewing for shows during a VIP Tour, and some chances to explore backstage!
A Private Disney VIP Tour will cost you a minimum of $425 per hour with higher pricing during the busier seasons. You have to book the tour for a minimum of 7 hours and it includes up to 10 guests. This tour allows you free rein of the park! A VIP Tour Guide will pick you up from wherever you are staying, then you can choose to visit any park you would like. FYI: you must have a park ticket to enter the parks!
The VIP Tour Guides have lots of great secrets and information to share with you! They can take you anywhere in the park you'd like, and they will drive you to another park if you want to switch! This option is very expensive, but if you have the money to spend, it's worth it for no wait times!!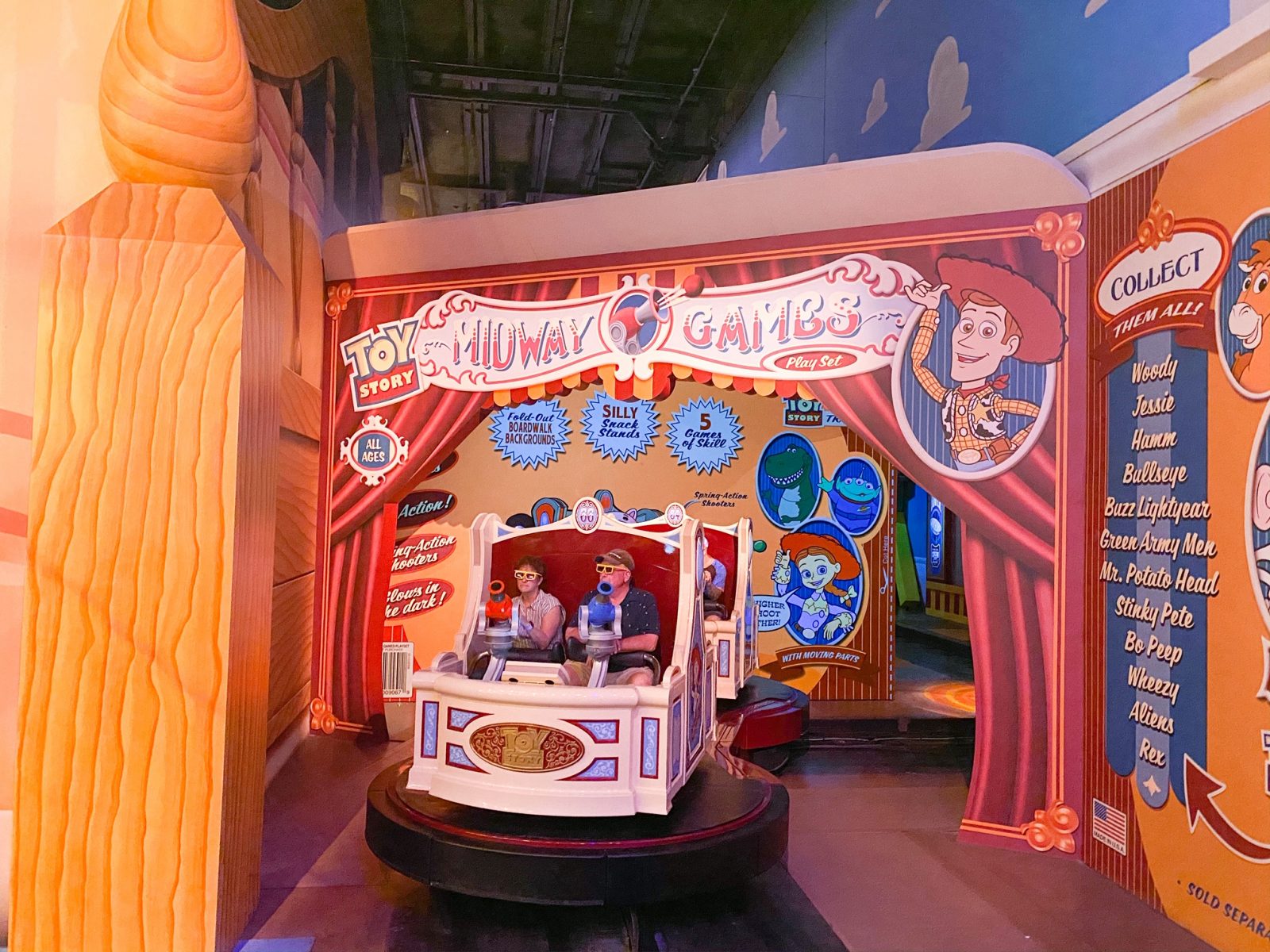 We know that's a lot of information, but now you have every tip and trick you can utilize to cut down your Disney wait times! Not all of them have to cost money! There are plenty free and very easy ways to maximize your time in the parks! Happy planning!
Pin this post: