Disney Villains After Hours is one of the most unique themed events at Disney World! In case you didn't know, Walt Disney Wolrd has been doing a variety of Disney After Hours events for a few years now, but the Villains After Hours event is relatively new.
It is the perfect way to hang out at Magic Kingdom with insanely low waits and to see your favorite villains from all of the Disney movies. In addition, there are exclusive entertainment, food, drink, and ride changes that you can only experience at this event!
That being said, Disney Villains After Hours comes with a high price tag and may not be for everyone. While the event is fantastic and wickedly good fun, maybe it isn't the right fit for your family! Read on to see our comparison, honest thoughts, and if Villains After Hours is perfect for you!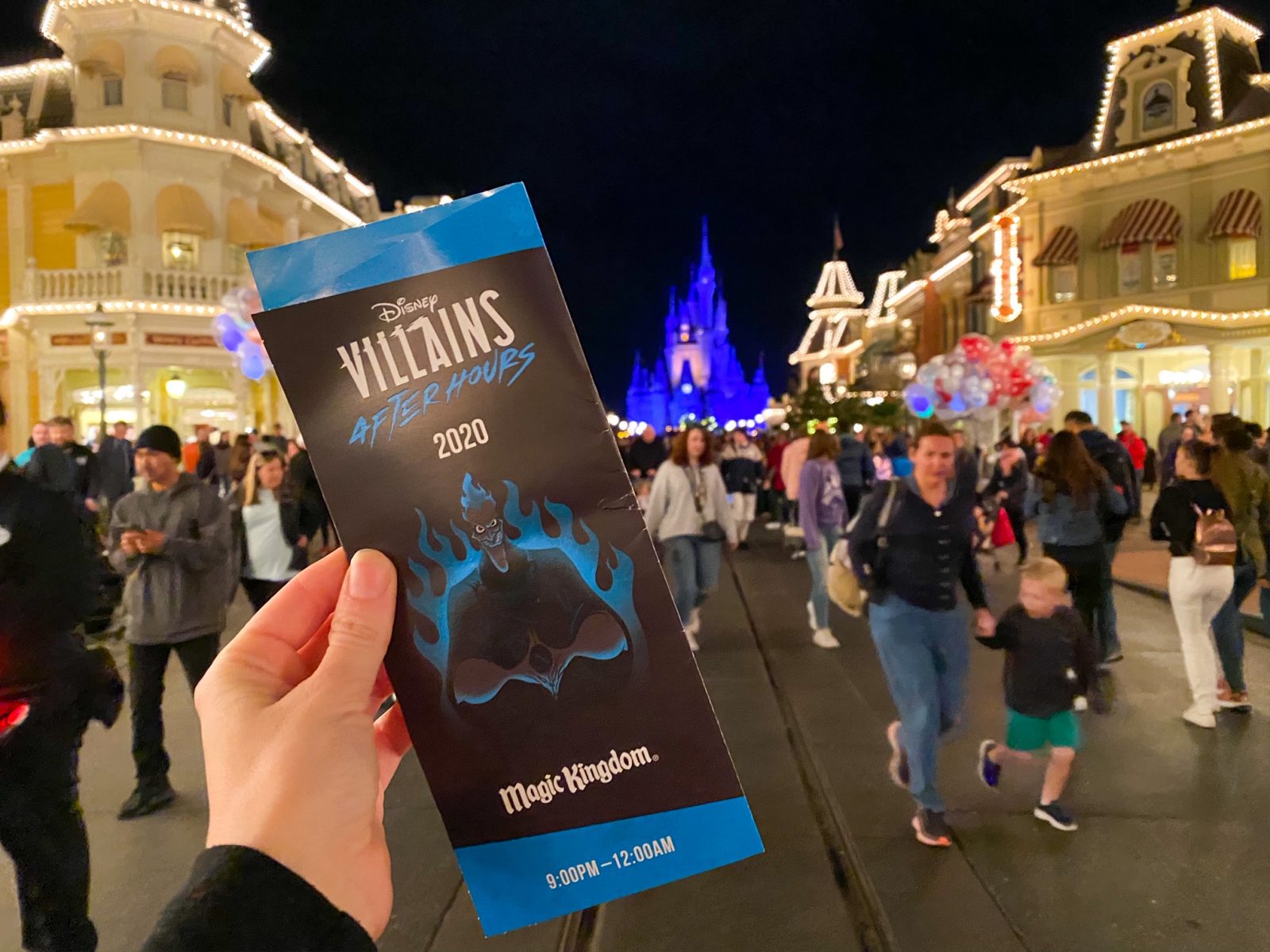 What Is Disney Villains After Hours?
Villains After Hours is a separately ticketed event at Walt Disney World's Magic Kingdom Park. This means that you do NOT have to pay for park entrance AND get a ticket to Villains After Hours. If you want to relax by the pool all day and head to Villains After Hours at night, you do not need BOTH a ticket to Villains After Hours and a ticket to Magic Kingdom to enjoy the fun.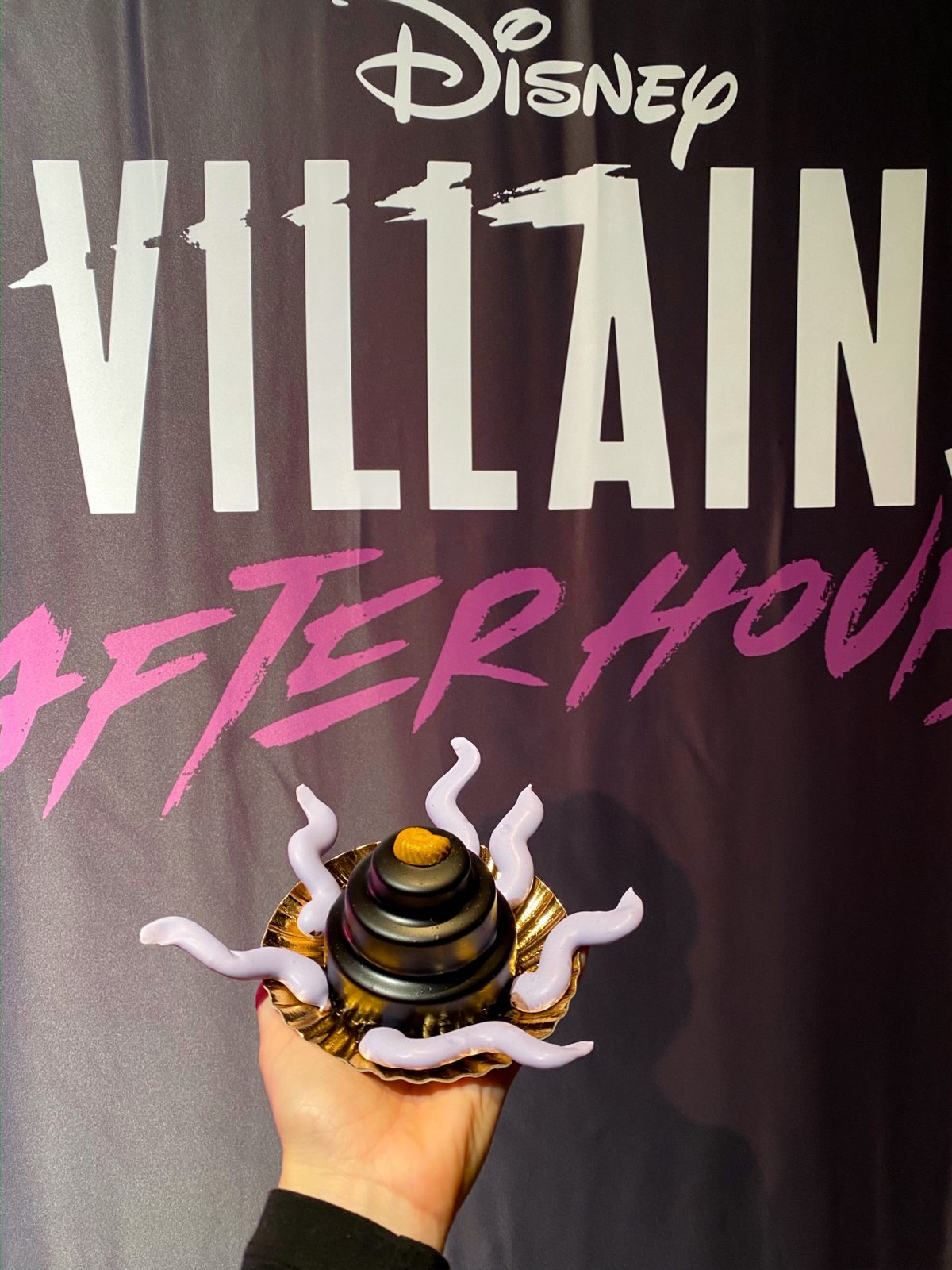 You will get to enjoy sinfully delightful treats, edgy entertainment, and very short waits on all the rides.
This even really felt like a Disney version of Halloween Horror Nights, without the horror. Mainly, because the music throughout the park was distinctively "dark" and it was late at night. It isn't scary, but more of a party atmosphere, which was fun!
Like the normal "Disney After Hours" events, you are allowed to get into the park at 7pm. The official event time for Villains After Hours is from 9pm-12am at the beginning and then 10pm-1am for the remaining dates. As a result, you can roam the park for 2-3 additional hours for no added fee.
During this time, you can wait in line for rides like normal ticket goers, eat at any open dining establishment, shop the stores, meet characters and more. If you are heading to Disney Villains After Hours we 100% recommend taking advantage of the early entrance time so that you have more time in the park.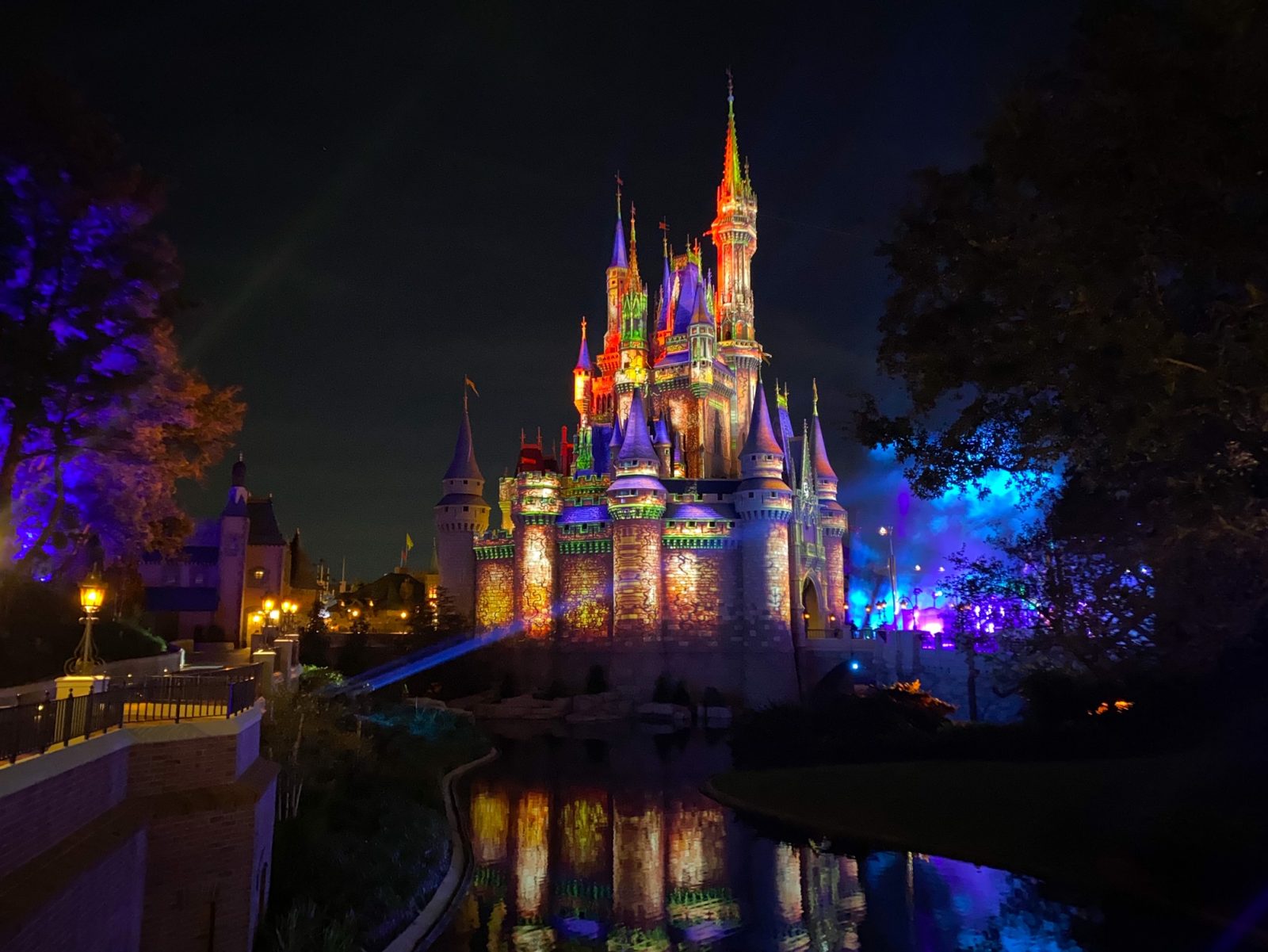 Are Kids Allowed At Villains After Hours?
YES! Kids are welcome at Disney Villains After Hours. Honestly? There were a lot of adults or older kids, but I did see a few young kids. It is not inappropriate for little kids in any way and really isn't even scary, so if your kid is a Villains lover, this could be the perfect event to take her to!
That being said, if your kid turns into a villain himself after 7pm, then walking around Magic Kingdom until 1am and transiting back to your resort etc with a little villain of your own may not be the most enjoyable way to spend your evening.
Before you spring for a pricey ticket to this wicket event, consider how your child is at 11pm. Consider how she is at 1am. Consider if she likes walking around late at night and consider if YOU are okay with her doing it and being in a good mood.
If she is a total night owl like I was growing up, then Disney Villains After Hours is the perfect event to spring for. If not, hire a babysitter or leave the kids at home and go with your spouse, friends, or family. There were quite a few people at Villains After Hours without kids and it is totally okay to be one of them! On the flip side, there were also a decent number of children, but it didn't feel like a "kiddie" event as other events at Disney may often feel.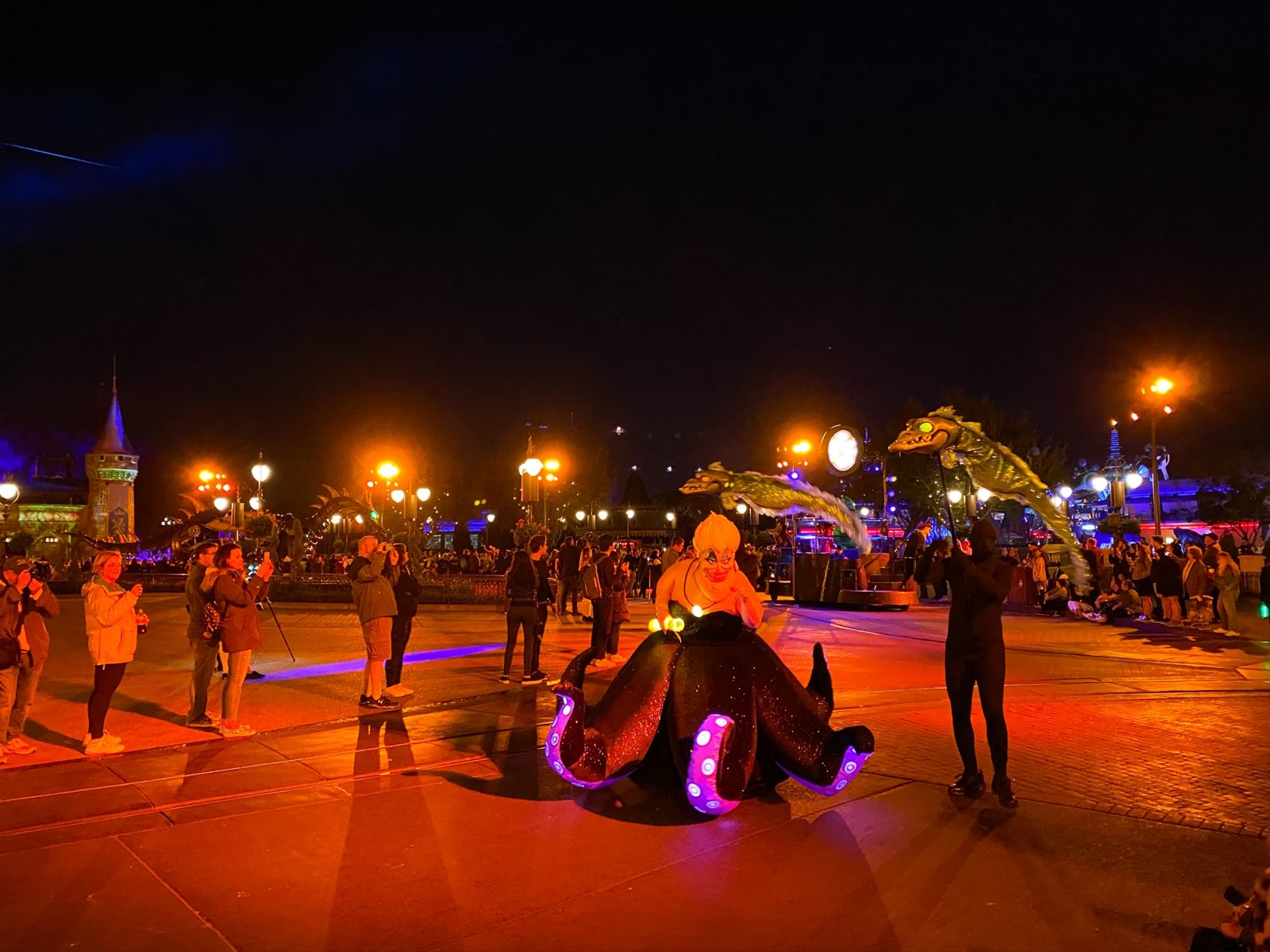 How Much Does Villains After Hours Cost?
Disney Villains After Hours costs between $115-$155 per ticket, depending on who you are and when you buy your ticket!
Villains After Hours Pricing:
Tickets Purchased in Advance: $145 per person, plus tax
Same-Day Ticket: $155 per person, plus tax
Annual Passholder or Disney Vacation Club Member Ticket: $115 per person, plus tax
If you are already spending a lot of money on your Disney vacation, this may seem like even more for such a short time. Here are my suggestions.
I recommend buying your Villains After Hours ticket on a day you do NOT have a park ticket. For example, you are staying at Disney for 5 days but only bought a 4-day ticket package. For your 5th day, go to Villains After Hours. This way, you can relax by the pool or hang out by Disney Springs all day and gear up for the night festivities.
You can get in at 7pm even though the event doesn't start until 9-10pm and you can still enjoy the Magic Kingdom fireworks, characters, shops and dining, even without using your additional park ticket.
If you are only at Disney for a short time and Villains After Hours is on your bucket list, by all means, hit the parks during the day and the event at night! My suggestion above was simply for people who aren't sure about the high price tag of the event and want ways to save money yet still enjoy!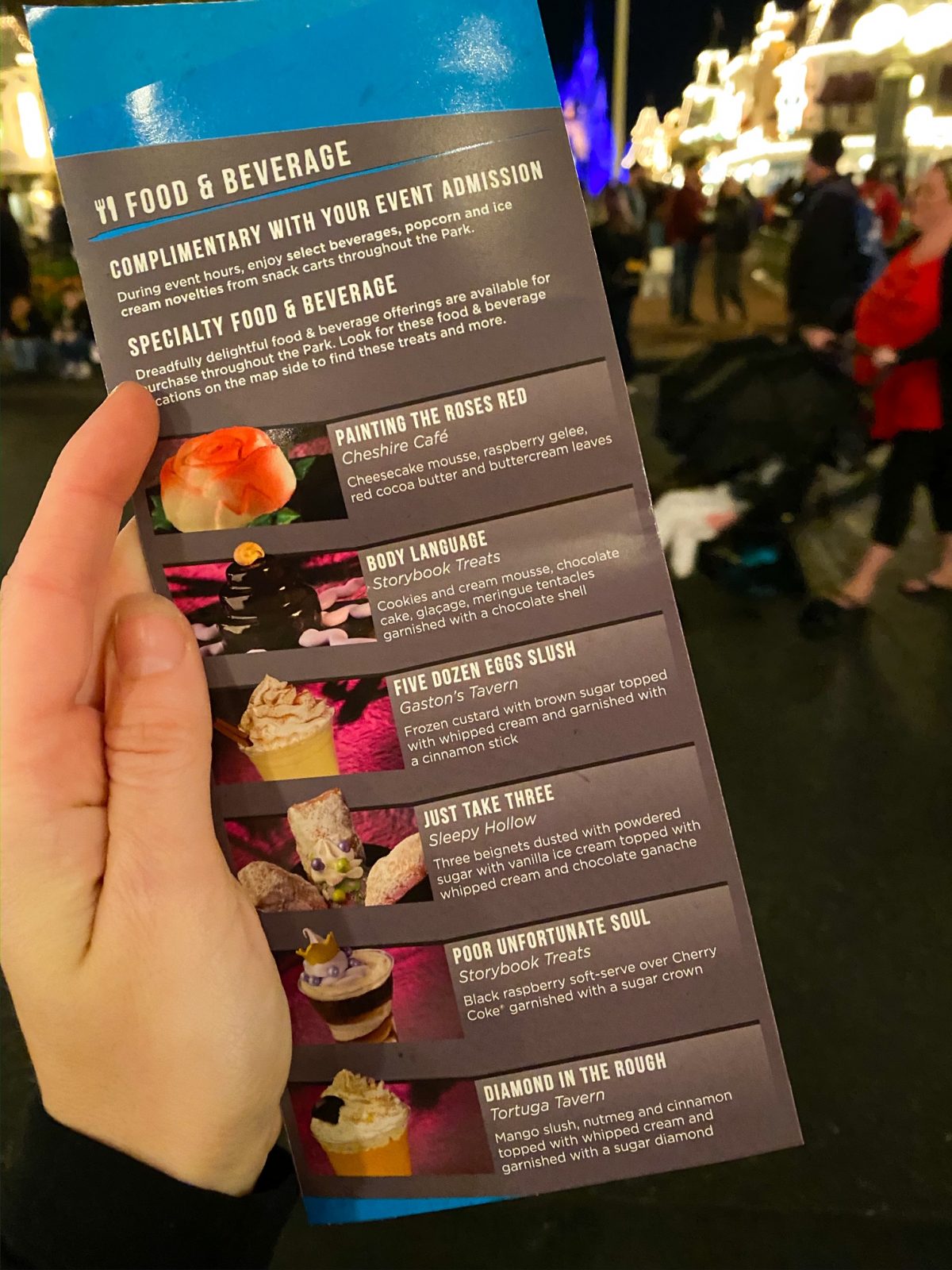 What Are The Dates For Villains After Hours?
I have included the 2020 dates for Villains After Hours below.
Disney Villains After Hours takes place from 9:00 PM to 12:00 AM on the following dates:
Friday, February 7, 2020
Friday, February 21, 2020
Friday, March 6, 2020
Disney Villains After Hours takes place from 10:00 PM to 1:00 AM on the following dates:
Friday, February 14, 2020
Friday, February 28, 2020
Wednesday, March 11, 2020
Wednesday, March 18, 2020
Friday, March 27, 2020
Friday, April 3, 2020
Friday, April 10, 2020
Friday, April 17, 2020
Friday, April 24, 2020
Friday, May 1, 2020
Friday, May 8, 2020
Thursday, May 14, 2020
Friday, May 22, 2020
Friday, May 29, 2020
Friday, June 5, 2020
Friday, June 12, 2020
Friday, June 19, 2020
Friday, June 26, 2020
Monday, June 29, 2020
Monday, July 6, 2020
Friday, July 10, 2020
As you can see, this event runs for 6 months, so you have plenty of time to decide if you want to go. I recommend booking your ticket in advance if you want to attend. Same day pricing is even more expensive. Why spend more when you can book in advance and save a little?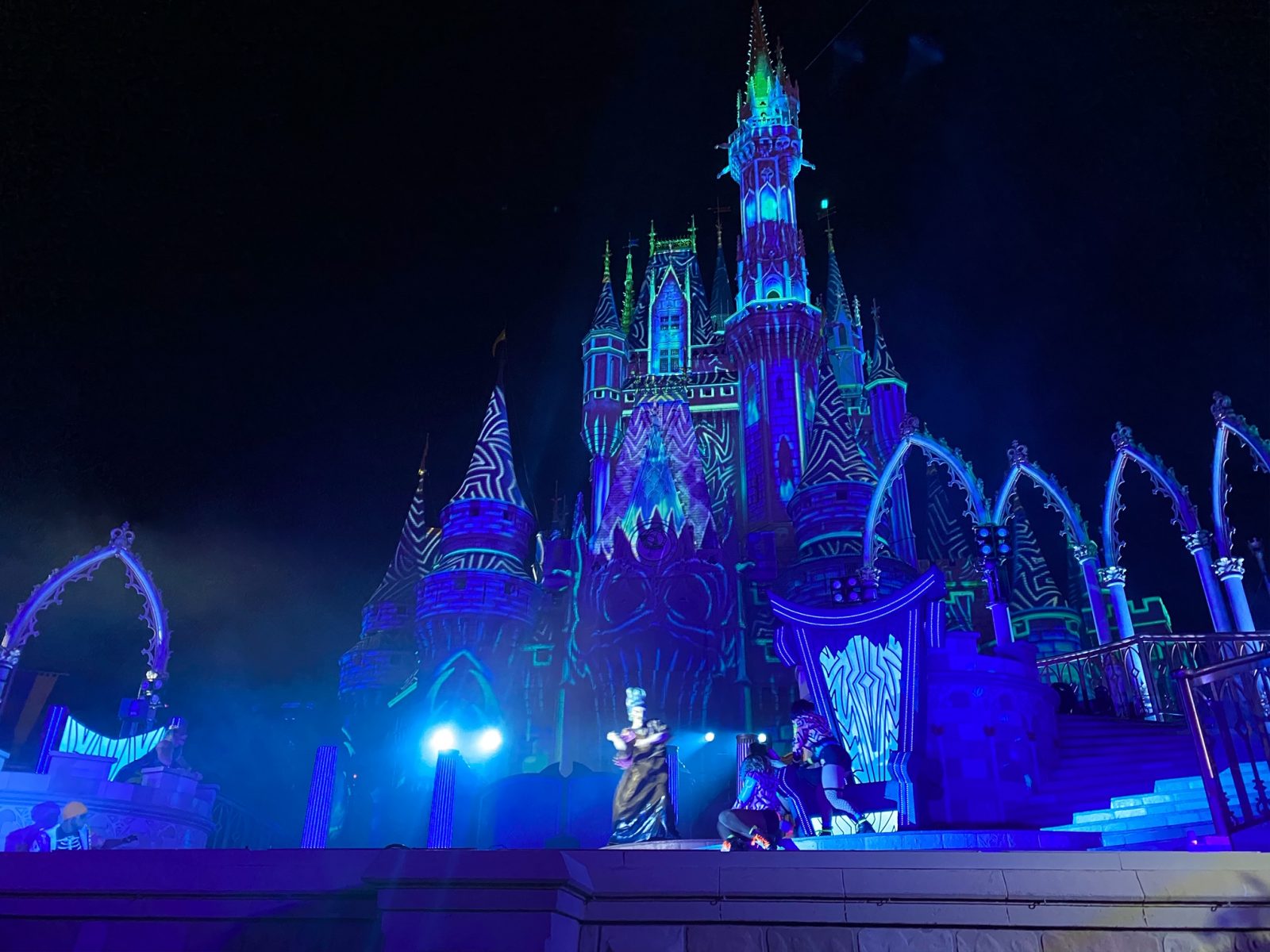 What's Different For Villains After Hours: Food
There are quite a few things that are different for Villains After Hours than a normal park day or even a normal After Hours event at Disney World. Here are a few sinfully delicious treats that you can expect when at this event!
Free Snacks And Drinks
Yes! You heard that correctly! For the duration of the event, you will receive free snacks and drinks all around the park. I was honestly shocked to see that the drinks aren't small sizes, they are full-size soft drinks and water containers!
In addition, you will also receive unlimited Mickey ice cream bars, Mickey ice cream sandwiches, freezer pops, and popcorn! The kiosks are spread all around the park and are not hard to find. The lines were long in the areas in front of the castle, but the rest of the park had no wait at all for snacks and drinks.
Essentially, you walk up, show your wristband, and walk away with the drink or snack of your choice!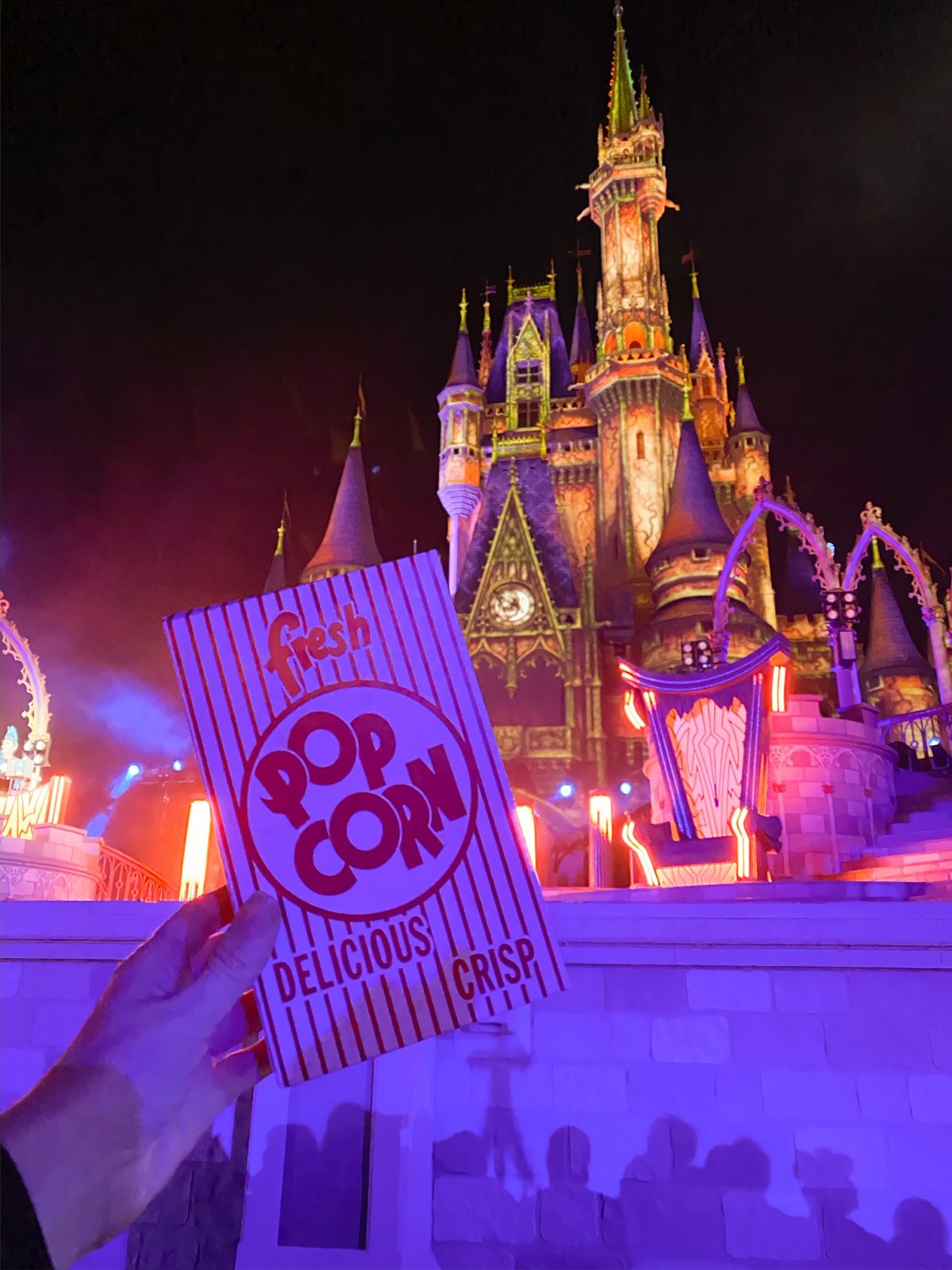 Villains After Hours Exclusive Snacks And Drinks For Purchase
There are a variety of snacks and drinks for purchase that are exclusive to Villains After Hours. They can't be purchased anywhere else and they are different from year to year. I have to say, I was skeptical if some of them were worth the price, but they 100% WERE!
If you are already heading to Villains After Hours and you LOVE the villains, budget enough to at least grab a 1-2 tasty treats for the additional fee! Here they are below!
Painting the Roses Red (Available at Cheshire Café) – Cheesecake mousse with raspberry gelee, red cocoa butter, and buttercream leaves. This one is best for raspberry lovers and if that isn't you then you can skip it!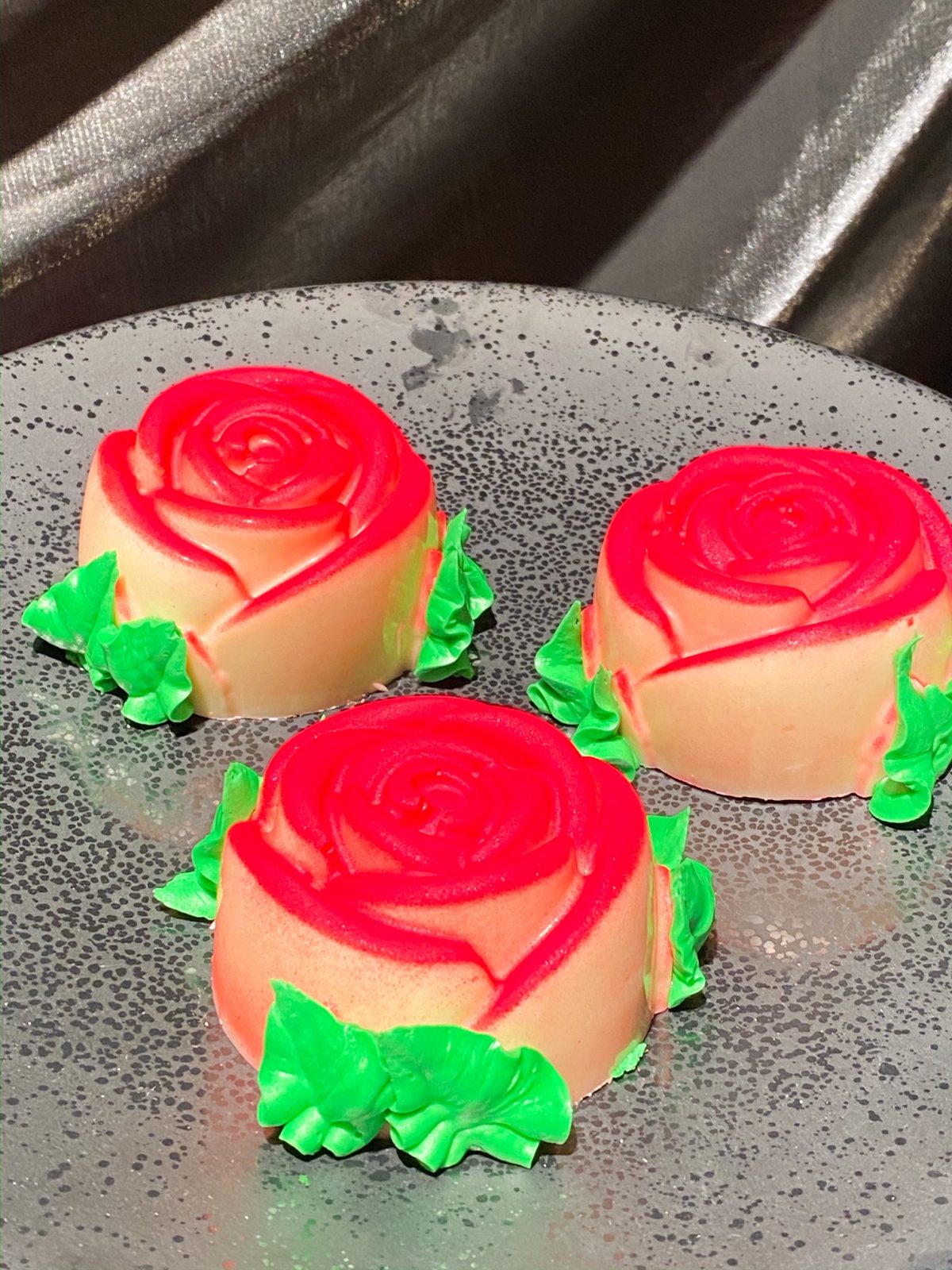 Royal Majesty (Available at Cheshire Café) – Strawberry-flavored cake pop dipped in red chocolate and coated with sprinkles. This one I LOVED and I actually had two of them. Not sure if I am ashamed or proud of that fact, but it was SO good and the cake batter was so soft and sweet! Totally recommend this one over the roses one!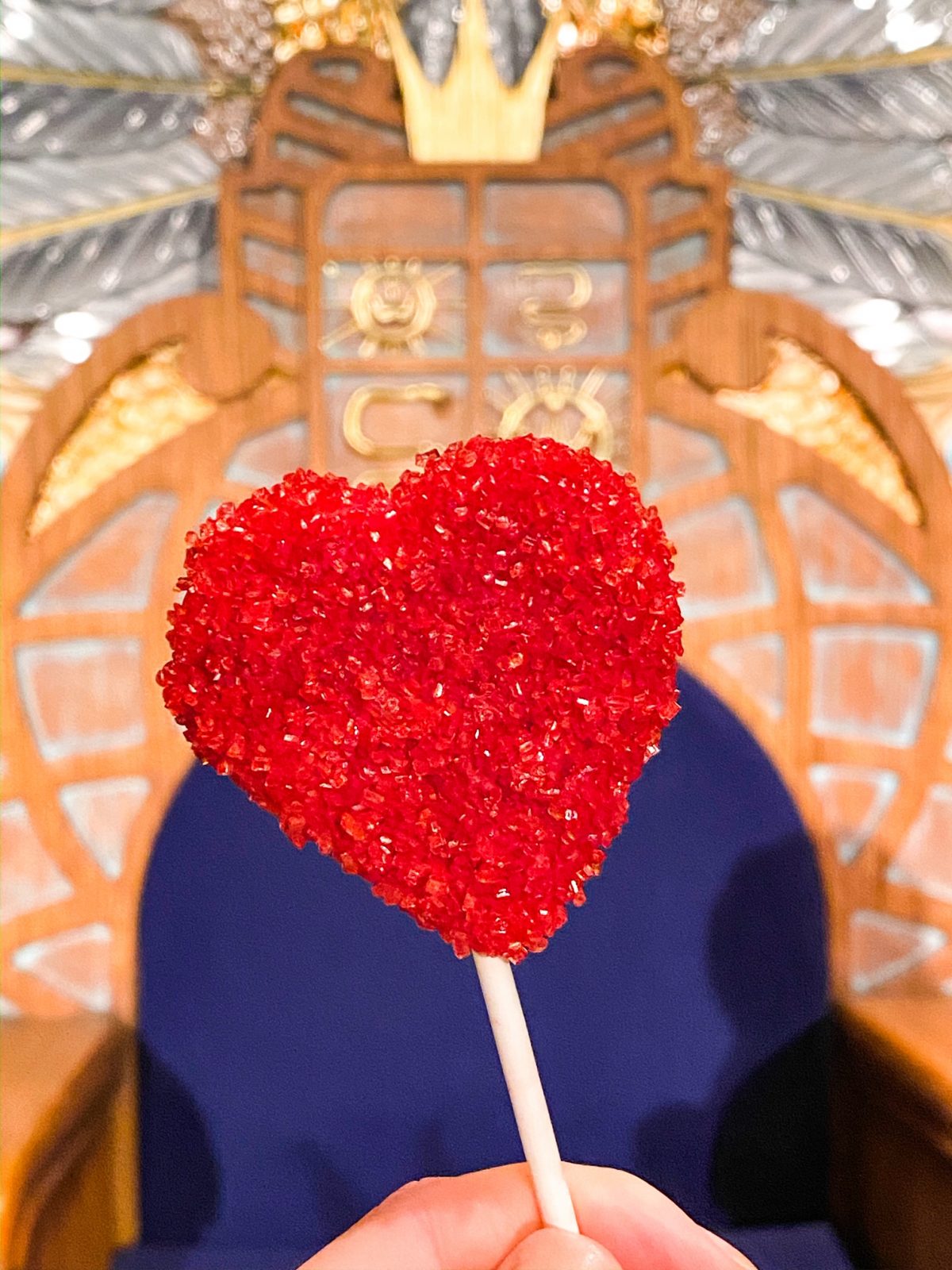 Hearts on Fire (Available at Cheshire Café) – Fruit punch, Coke, and strawberry popping candy garnished with a strawberry. I'm not really a drink person, I am more of a snack person, but if you love a fun mocktail, this one is for you!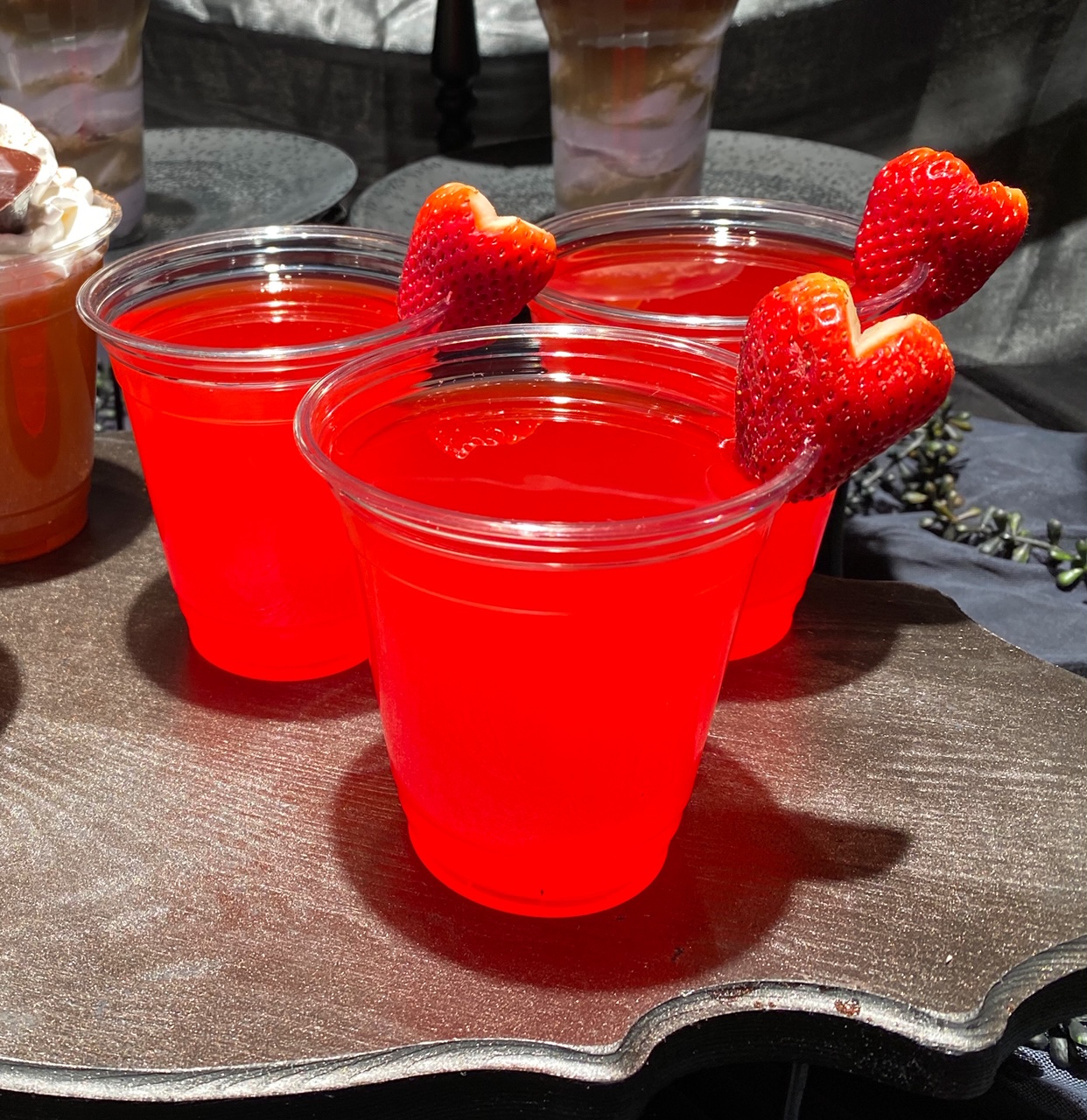 Poor Unfortunate Soul (Available at Storybook Treats) – Black raspberry soft-serve over Cherry Coke garnished with a sugar crown. I am going to be honest and say this one is a hard NO. Sadly, this treat tasted like medicine because of the flavor of the soft serve. I recommend asking to swap for vanilla or chocolate soft serve for an improvement! It is very pretty but not the best tasting the way it comes.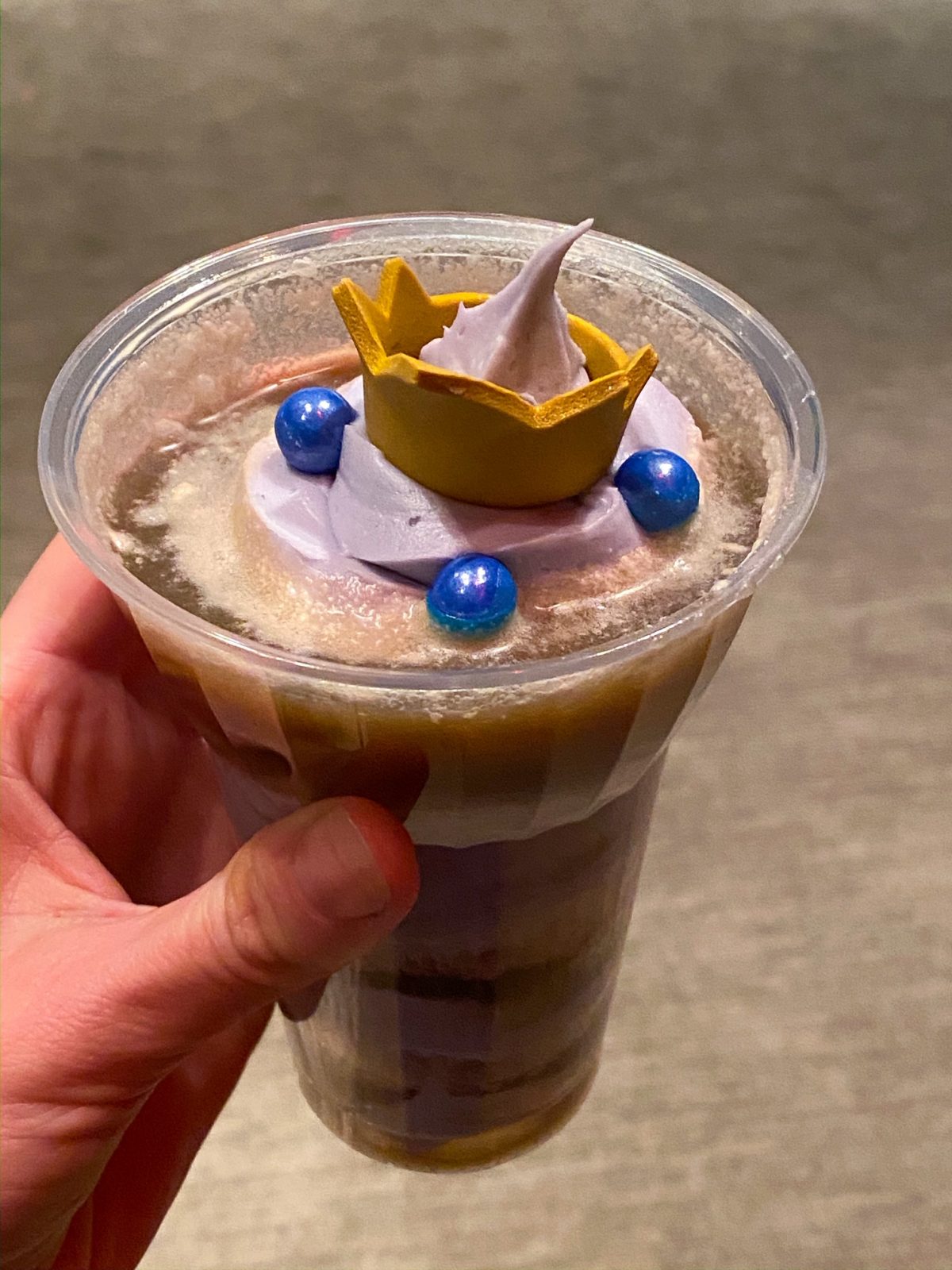 Body Language (Available at Storybook Treats) – Cookies and cream mousse with chocolate cake, glacage, meringue tentacles, and a chocolate shell. Along with the hearts on fire snack, this is hands down the best thing you can eat at Villains After Hours! It is Ursula themed and who can go wrong with cookies and cream mousse?!
Five Dozen Eggs Slush (Available at Gaston's Tavern) – Frozen custard with brown sugar topped with whipped cream and a cinnamon stick. I really only have good things to say about this one. If you like the sound of it, give it a try!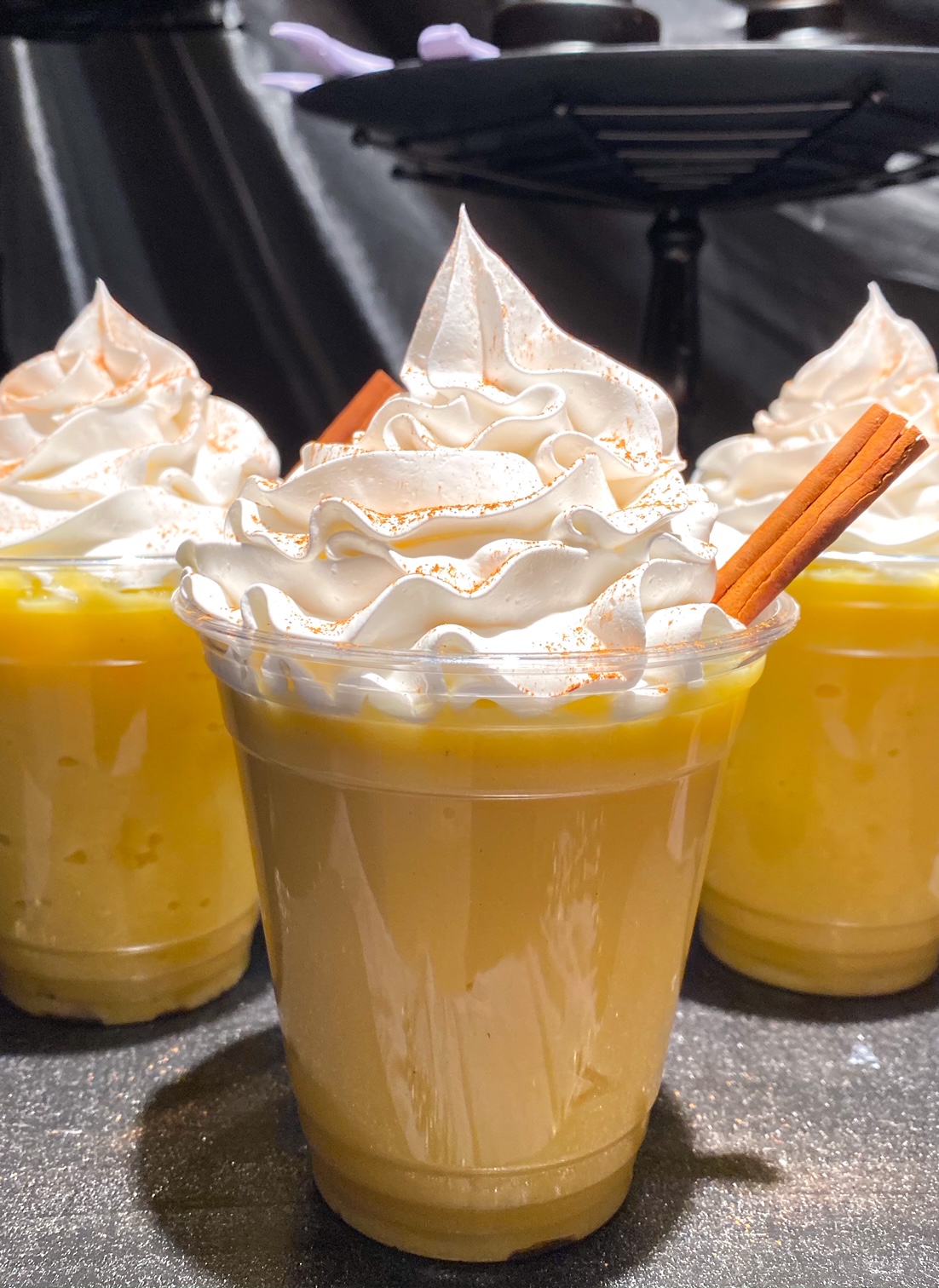 Just Take Three (Available at Sleepy Hollow) – Three beignets dusted with powdered sugar and served with vanilla ice cream topped with whipped cream and chocolate ganache. This is your time to snag beignets in the parks, something that you can't usually do. This one is quite good and you won't go wrong by getting it!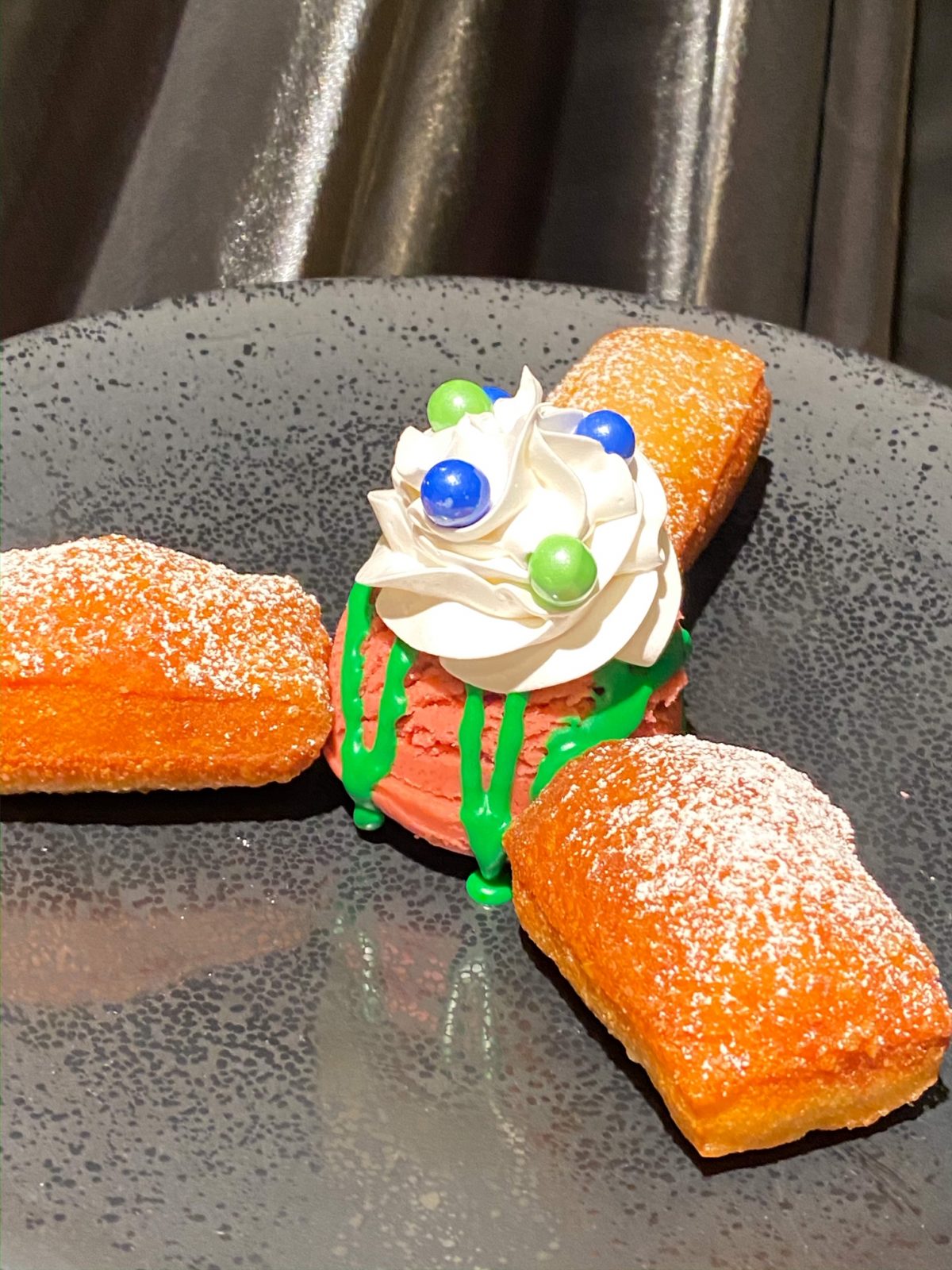 Voodoo Magic (Available at Sleepy Hollow) – Lemonade, Green Apple Syrup garnished with a Rock Candy Straw. This one doesn't float my boat, but I tried it and it honestly wasn't bad. It felt like a sweet/sour blend of lemonade. It's not horrible, but I recommend getting a free soft drink and choosing one of the more unique drinks above.
Locked Away Maiden (Available at Main Street Bakery) – Loaded grilled cheese sandwich with pepper jack cheese, provolone cheese, bacon jam, and tomatoes. I didn't snag a photo of this one but I was glad to see something savory! You need to moderate your sugar!
The Diamond in the Rough (Available at Tortuga Tavern) – Mango slush with nutmeg and cinnamon topped with whipped cream and garnished with a sugar diamond. Whether or not you will like this one depends entirely on your tastes!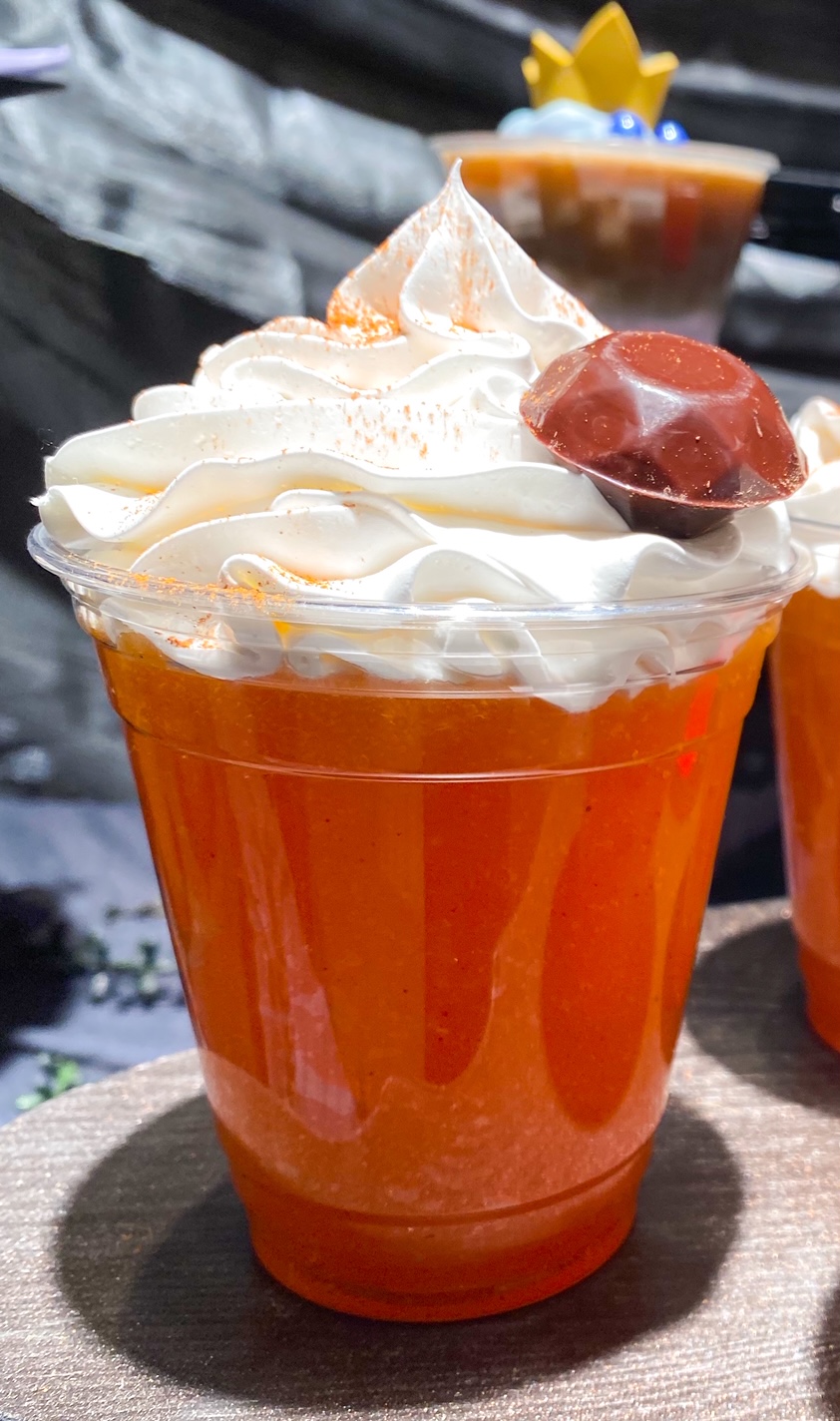 Hades Hot Dog (Available at Casey's Corner) – All-beef hot dog topped with buffalo chicken, diced celery, fiery cheese dust, and spicy ranch drizzle. I am vegetarian so I didn't get to try this one, but it looks and sounds so good! Not sure how I feel about the black dye in the hot dog bun, but I am always up for something savory and the cheese dust sounds fantastic.
Hades Temptation (Available at Casey's Corner) – Purple frozen mocktail "Cosmo" with lemonade, violet syrup, and a gummy worm. Yes. I am a sucker for mocktails and this one is so cute and unique for a villain themed party!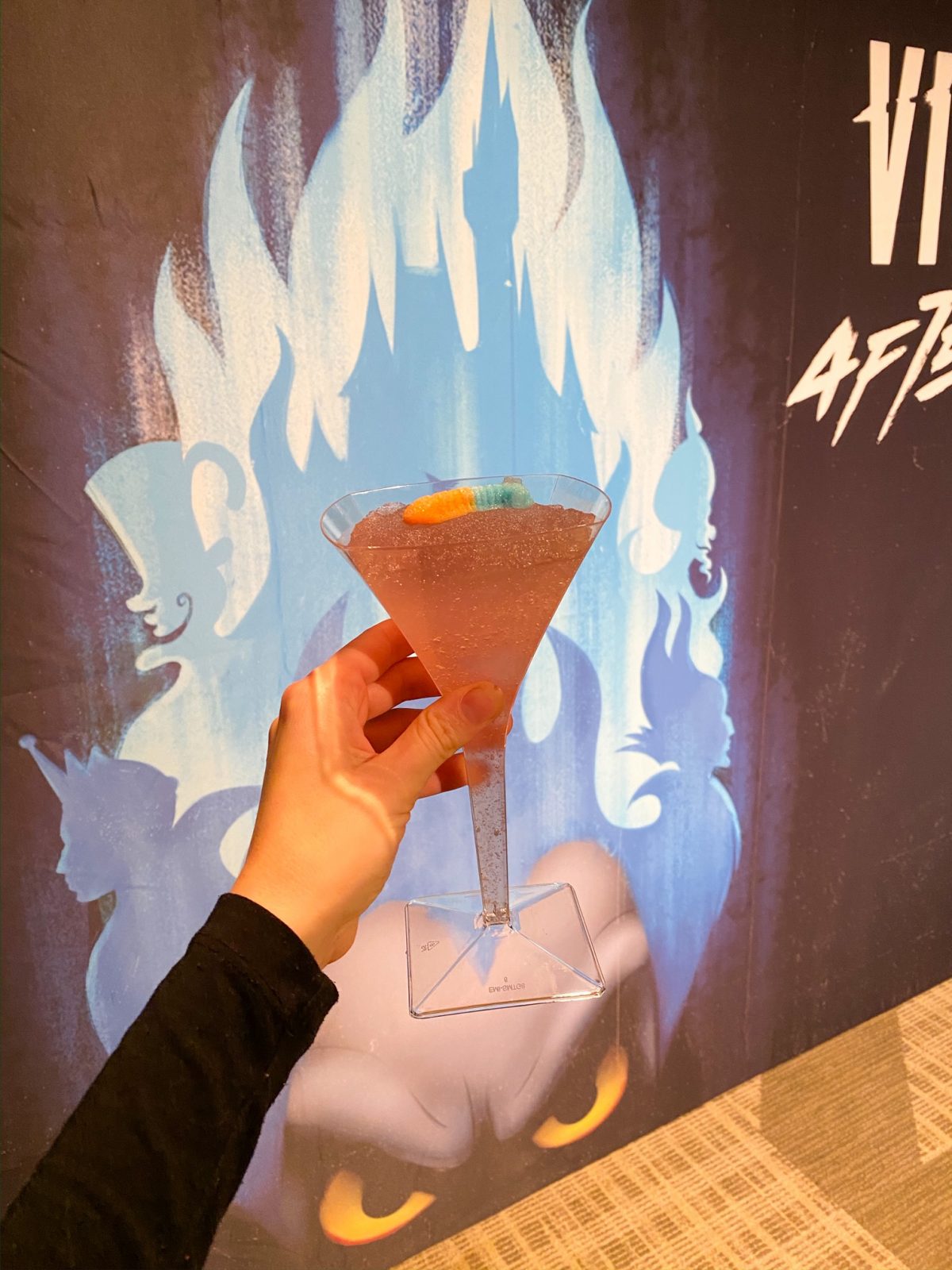 What's Different For Villains After Hours: Entertainment
There are a variety of Villain entertainment options that you can enjoy at Disney Villains After Hours. Of course, all of the entertainment includes your favorite villains and even some obscure folks. I loved it and this was my favorite part of the event!
Villains Unite The Night Stage Show
I am going to start by saying that I am NOT usually a show person, but I LOVED the show! It begins with Hades and Meg from Hercules. It is SO rare to see Meg [or Hades honestly] at Disney World and this was so much fun!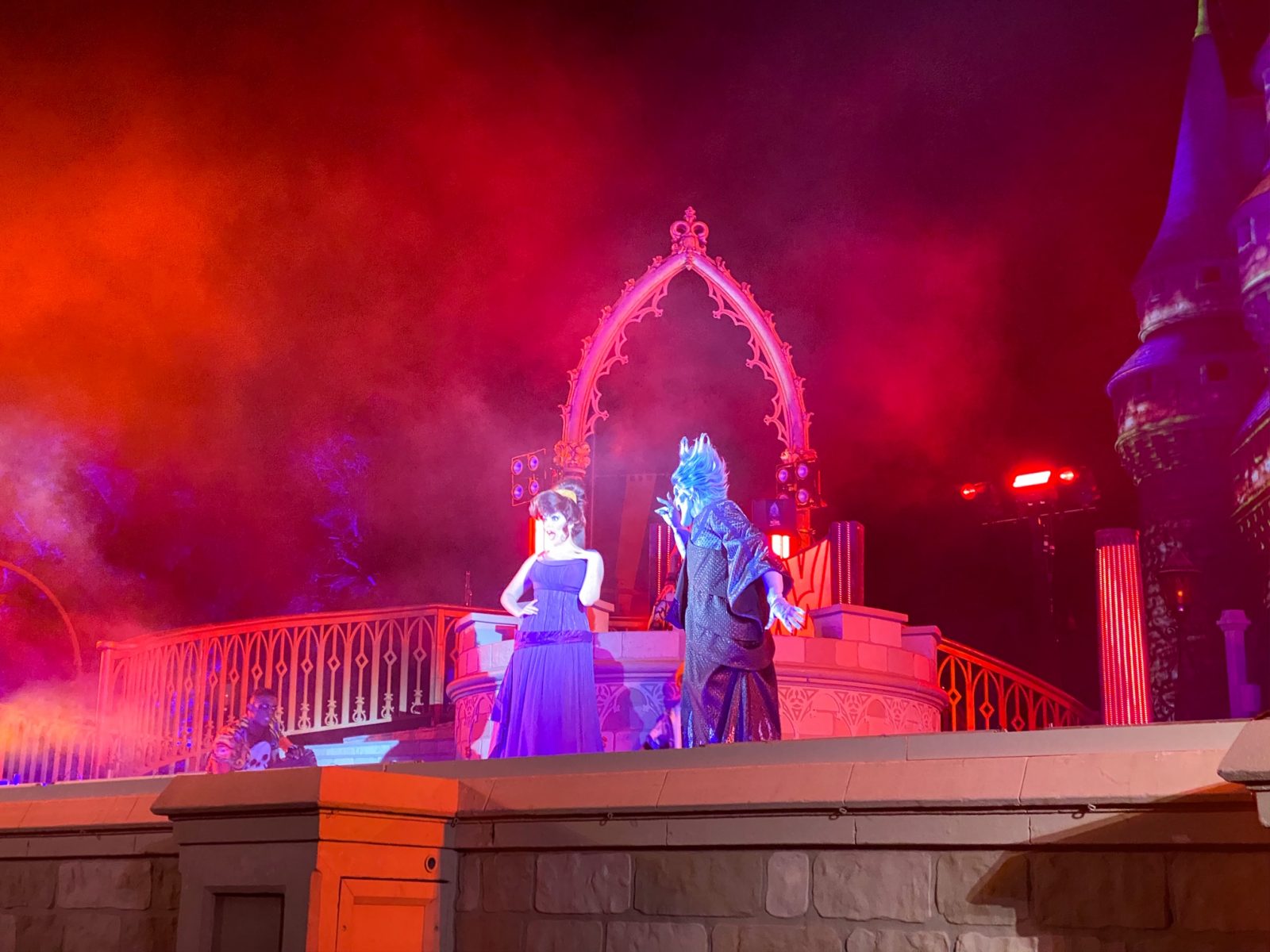 Next, Jafar was introduced and we got a bit of song and dance from him with all of our favorite songs.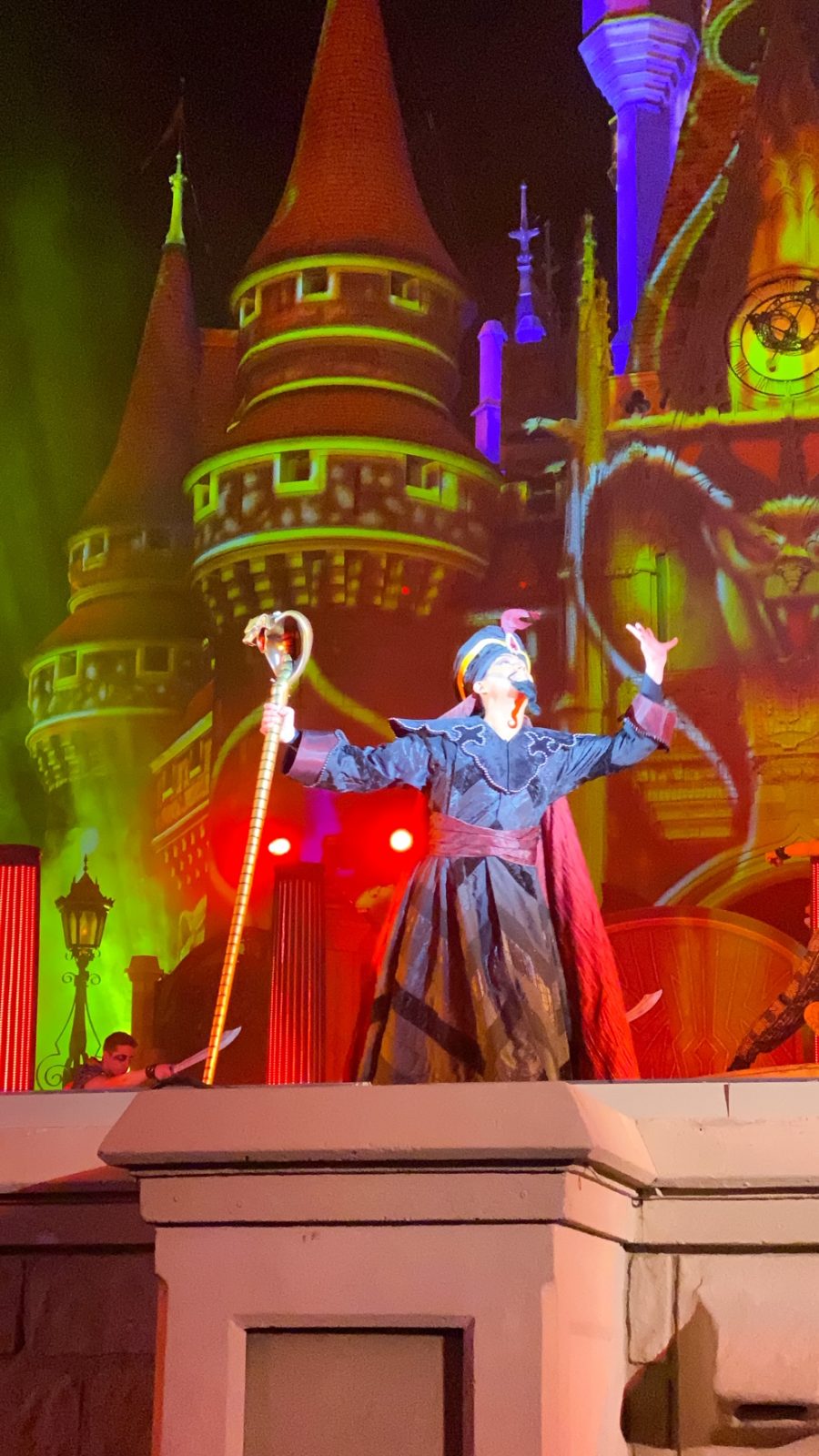 Then came the Evil Queen from Snow White. I totally loved her and thought this bit was really cool.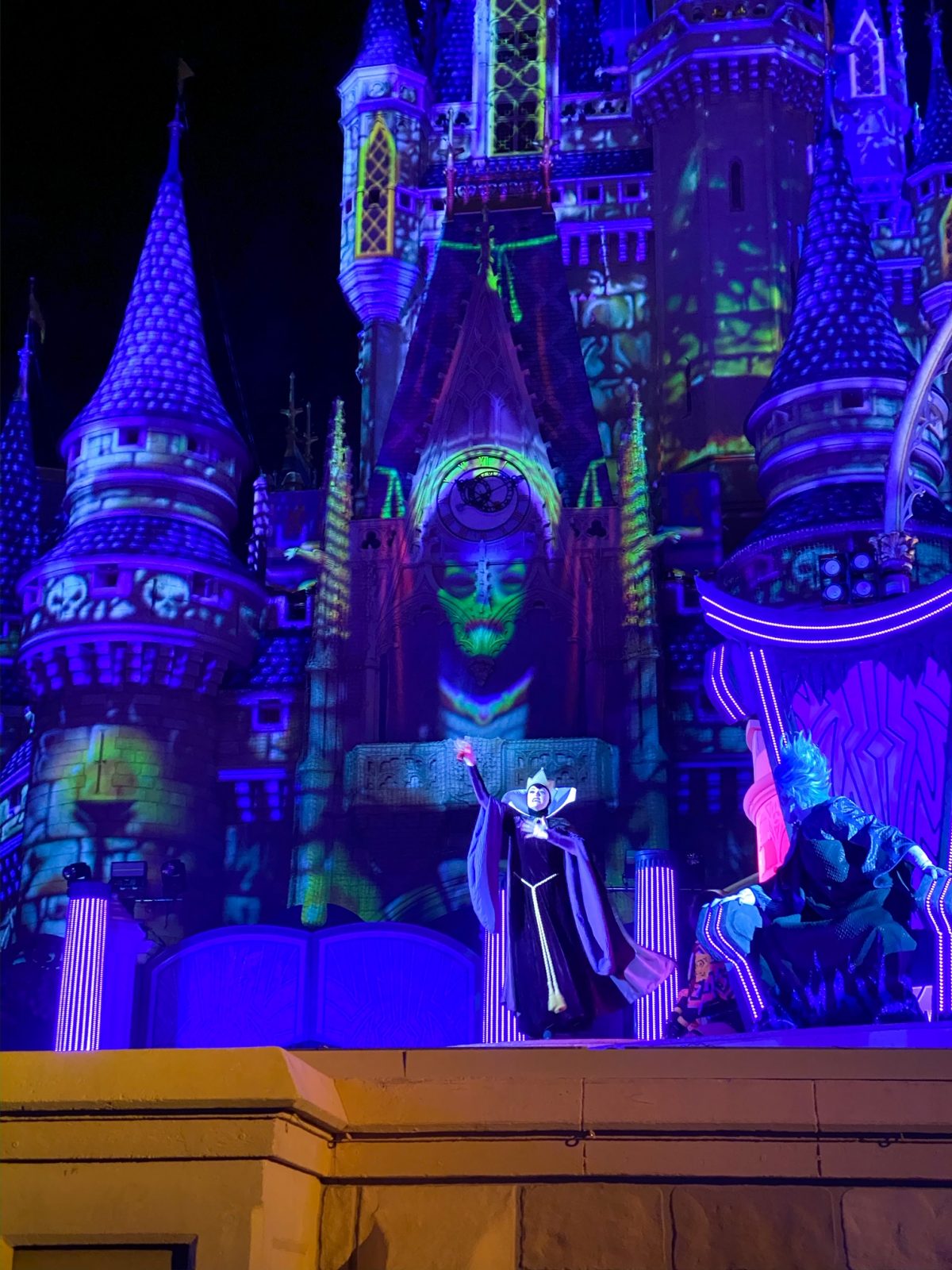 Next up we got to see Dr. Facilier aka The Shadow Man from Princess And the Frog. He is a rare villain to see and one of the creepiest from the movies!
Finally, we end with the queen of the dark Maleficent herself. We also get to see all of the villains and Meg on stage together which makes for a really fun and unique show.
If you get to the stage in front of the Castle just 10-15 minutes early, you can easily walk up to the very front of the stage for some fantastic viewing options that you wouldn't otherwise get!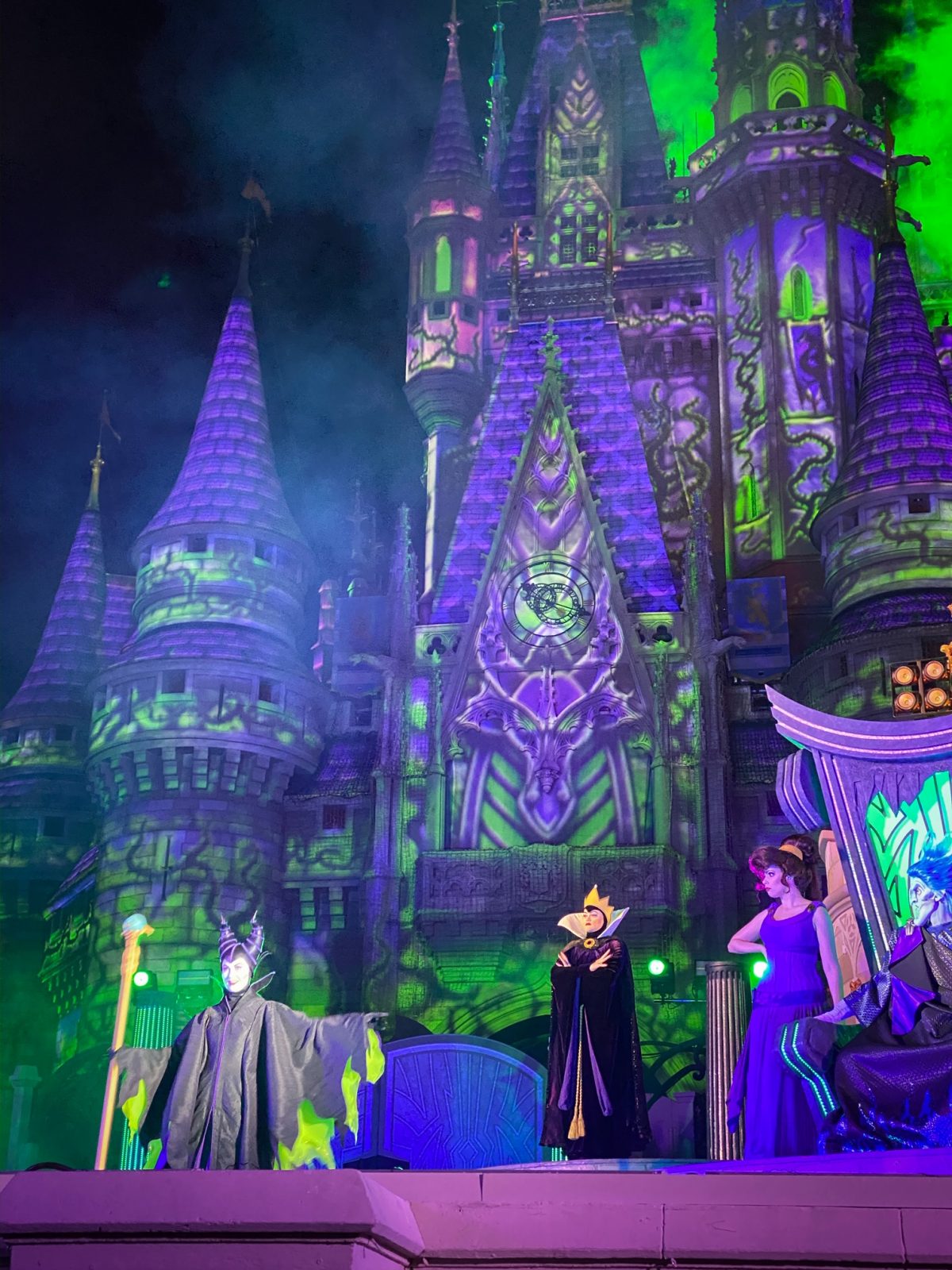 Villains Cursed Caravan Parade
Think of the Cursed Caravan as a mini-parade. It isn't called a parade because Disney is trying to be "dark" but in reality, that is exactly what it is. I was obsessed with this and was able to catch the same caravan/parade from THREE different parts of the park!
The Cursed Caravan starts in Frontierland, makes its way in front of the Castle and around the hub, and then retraces its steps and heads back the way it came. We started in Frontierland, then walked to the hub and got to see the entire Caravan again, then walked back near Hall Of Presidents, and got to see the same caravan for the third time.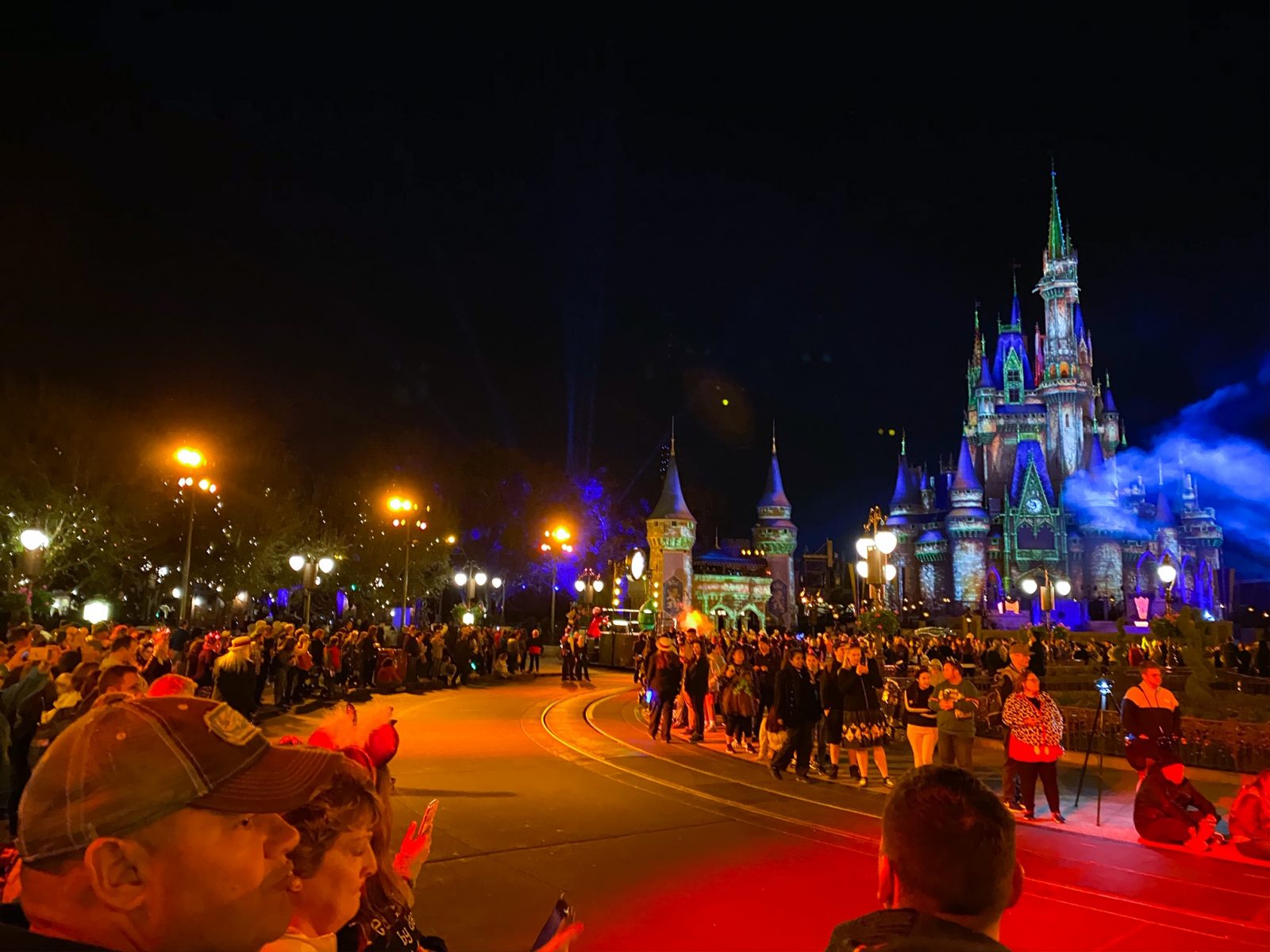 This was parade viewing at its finest. There were no people blocking your view. No people running you over. Everything was chill. The lights were dim and the music was fit for a villain!
The villains that are included in the Cursed Caravan were Gaston riding a real horse, Cinderella's evil stepmother in her carriage pulled by real horses and the stepsisters, Cruella Devil in a vintage car, Oogie Boogie, the Queen Of Hearts, Maleficent as the dragon and more!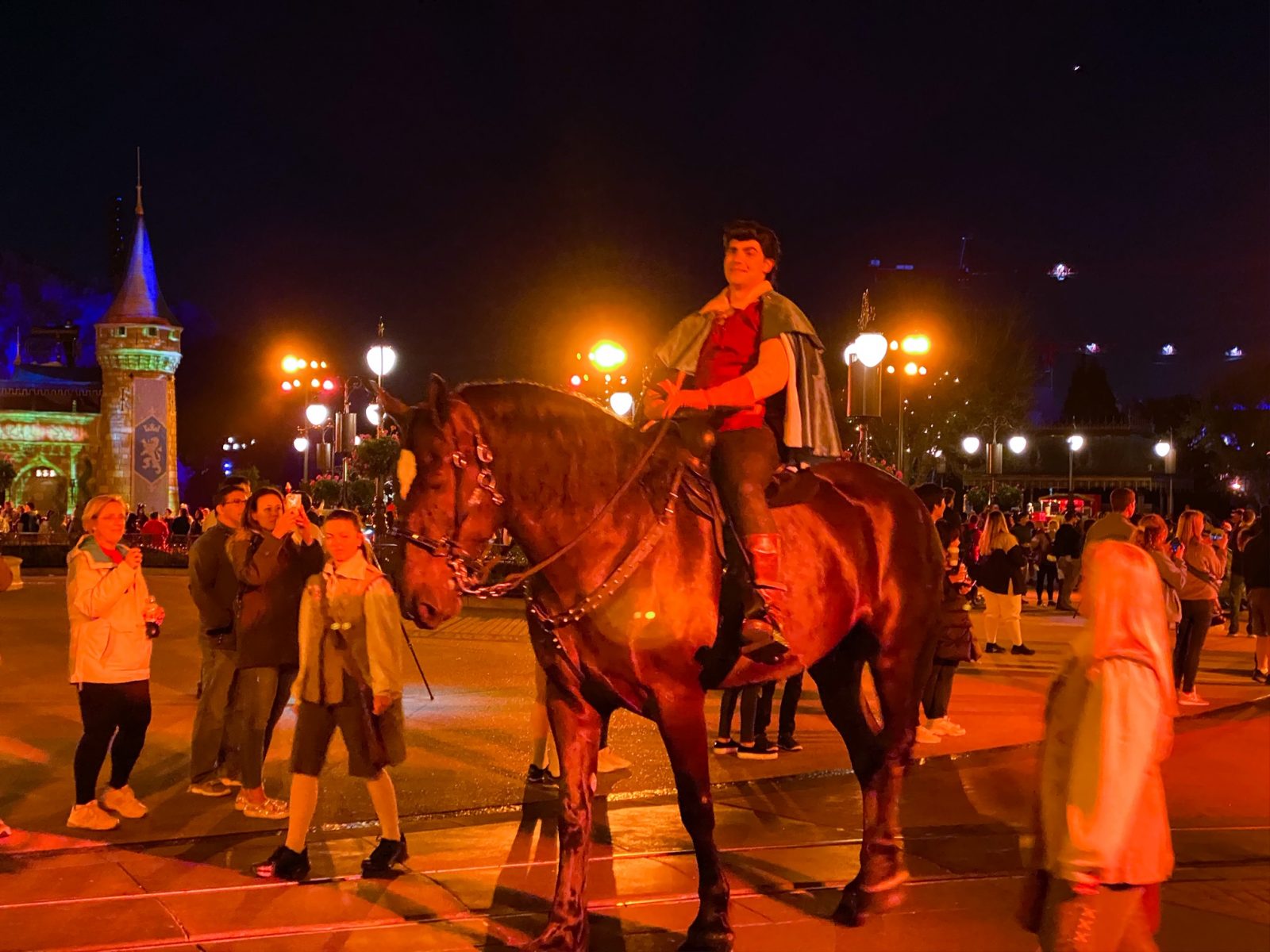 This was even better than the stage show for me because you got to be so close with the Villains and they would interact with the audience. Of course, if you are paying for a ticket you should make time to see both!
The Cursed Caravan happens twice nightly! Check your program for exact times depending on when you visit!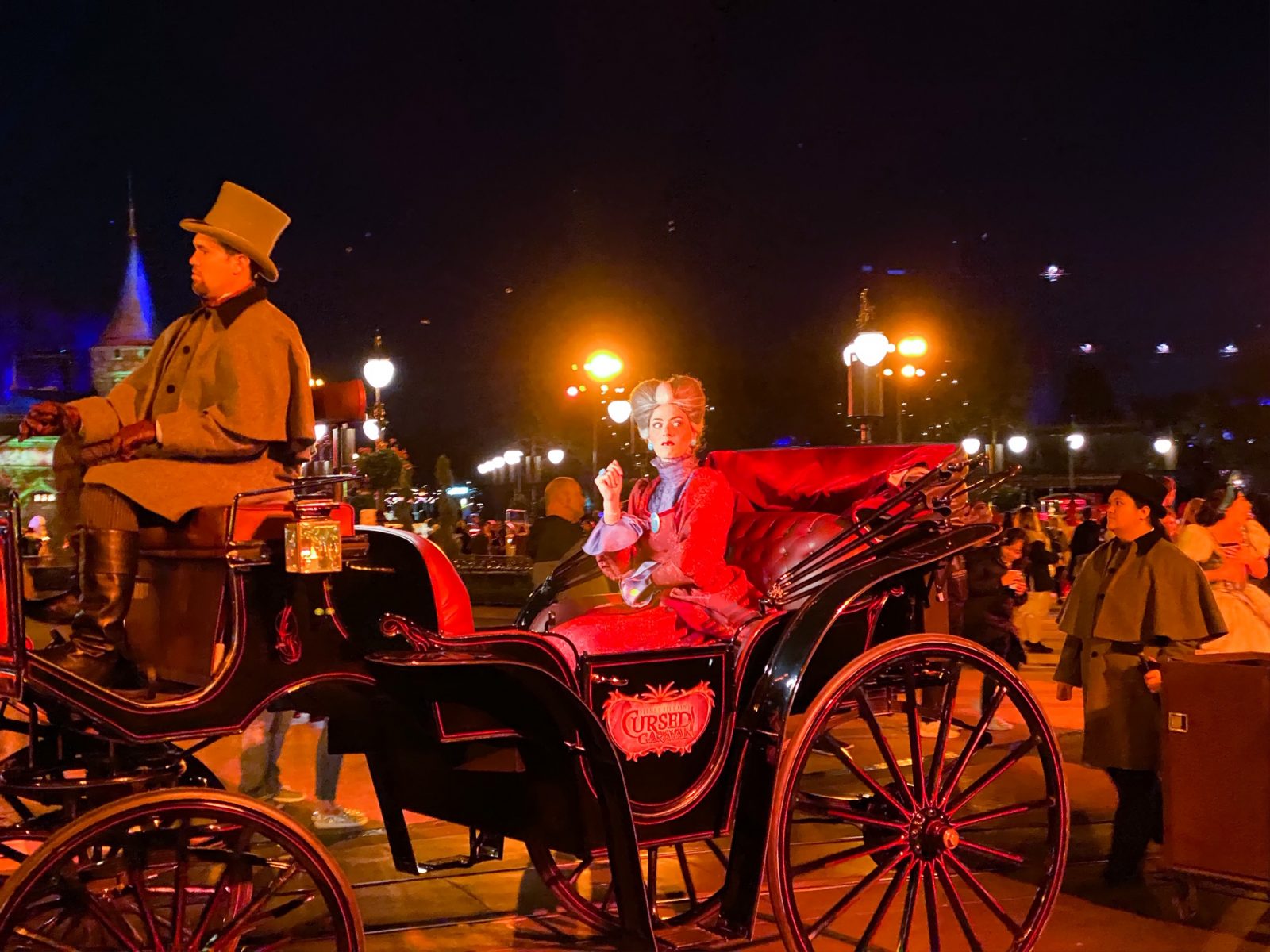 Villain Dance Party
There is also a DJ perched on the stage in front of the Villain Castle [for the sake of this event] who keeps dance party favorites pumping through central plaza! The goal is to create a killer club scene with all of your favorites. This was so fun to experience while we waited for the stage show!
What's Different For Villains After Hours: Rides
The first difference with rides is that the lines are VERY VERY SHORT. When I mean short, I am talking 5 minutes which means "walk right on" because Disney can't put the time any shorter on the display! I am talking walking right on to Space Mountain and a 5-10 minute wait for Seven Dwarves Mine Train.
My favorite part? Both Pirates Of The Caribbean and Space Mountain have Villain "overlays" or additions that you can experience. For Pirates Of the Caribbean, there are live actors included in the ride! As you ride your boat through the scenes, you will see live people interacting with your favorite spots on the ride!
My all-time favorite was Space Mountain! This was worth the price of entry alone. Space Mountain is 100% dark. No, not "that" dark like it always is, pitch black. There are no lights. There are no stars or planets. There isn't a single light on from the moment you leave the queue to the moment you come back. All you hear is Maleficent's voice speaking as you shoot through the pitch black.
This was INSANE and so much fun! It felt like riding a completely different ride and was SO worth every moment of it! If you are a Space Mountain fan, you are going to want to ride this more than once because it really is super unique and so much fun!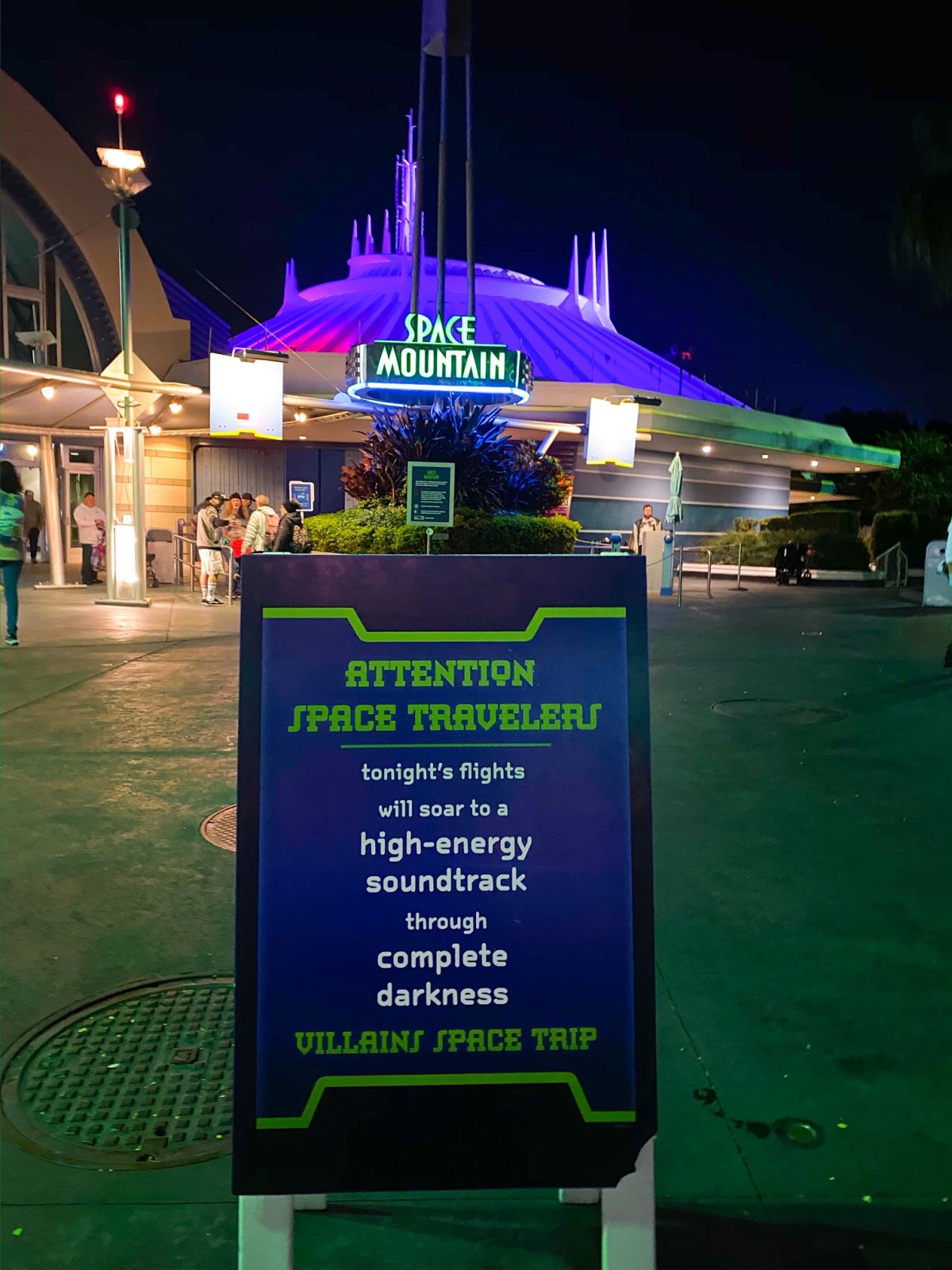 What's Different For Villains After Hours: Merch
There are a variety of exclusive merch options for Disney Villains After Hours. These range from villain-specific t-shirts and hoodies, magic bands with your favorite villains on them, leggings, jewelry created specifically for Villains After Hours, a unique Oogie Boogie popcorn bucket which lights up, and a cute Oogie Boogie drink container which also lights up!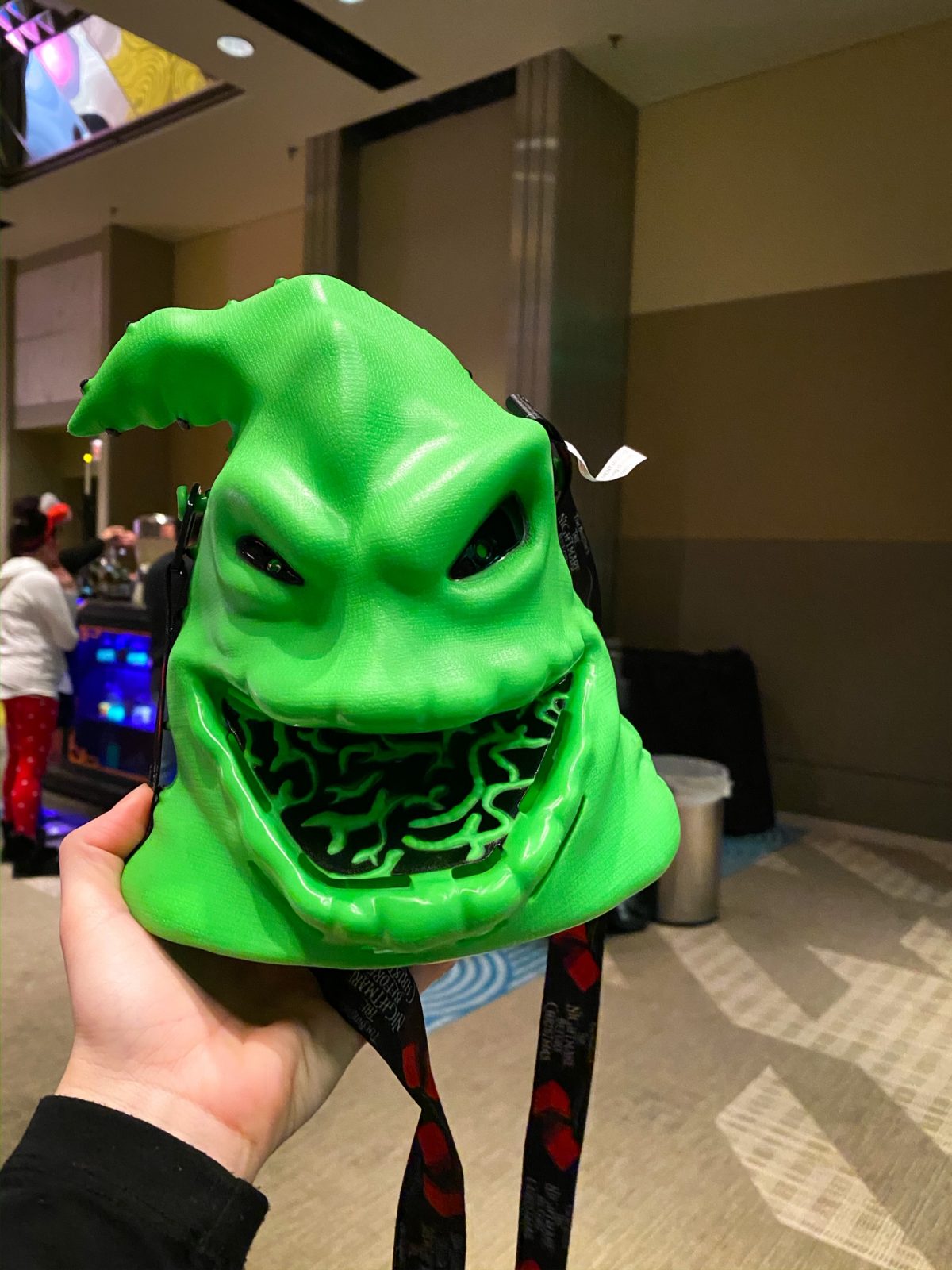 You can only find this merchandise at Villains After Hours so if you are a villain lover, you are going to want to save a little extra to bring something cute home! The jewelry is something you can wear all the time or Disneybound with and is something I thought was a super cute addition!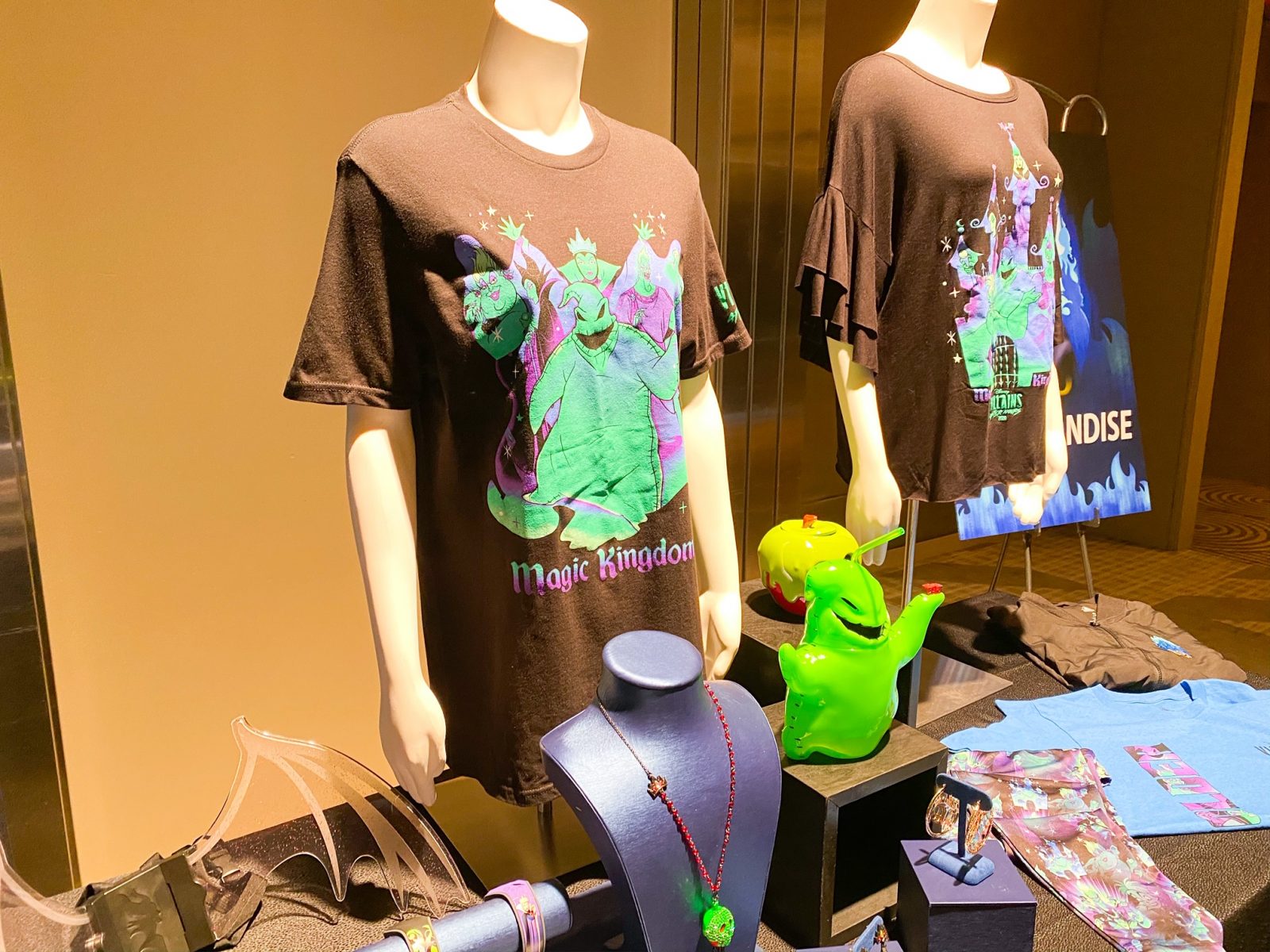 There Are NO Villains Character Meet And Greets
Maybe I didn't read hard enough or research in advance, but this was VERY disappointing to me! Since regular After Hours events and Mickey's Not So Scary Halloween Party includes meet and greets with characters, I just wrongly assumed that Villains After Hours did too.
You do NOT get to meet and greet with the villains at Disney Villains After Hours. Keep this in mind when considering booking. I think for the very high price that this should have 100% been included. The closest you will get to the villains is the Cursed Caravan parade which is amazing and the stage show.
While these are both amazing, you won't be able to get photos with your favorite villain. I do think that Disney should consider including this in the future because meeting the villains is hard enough as it is. I just want to ensure that you know that there are no meet and greets and you can plan accordingly!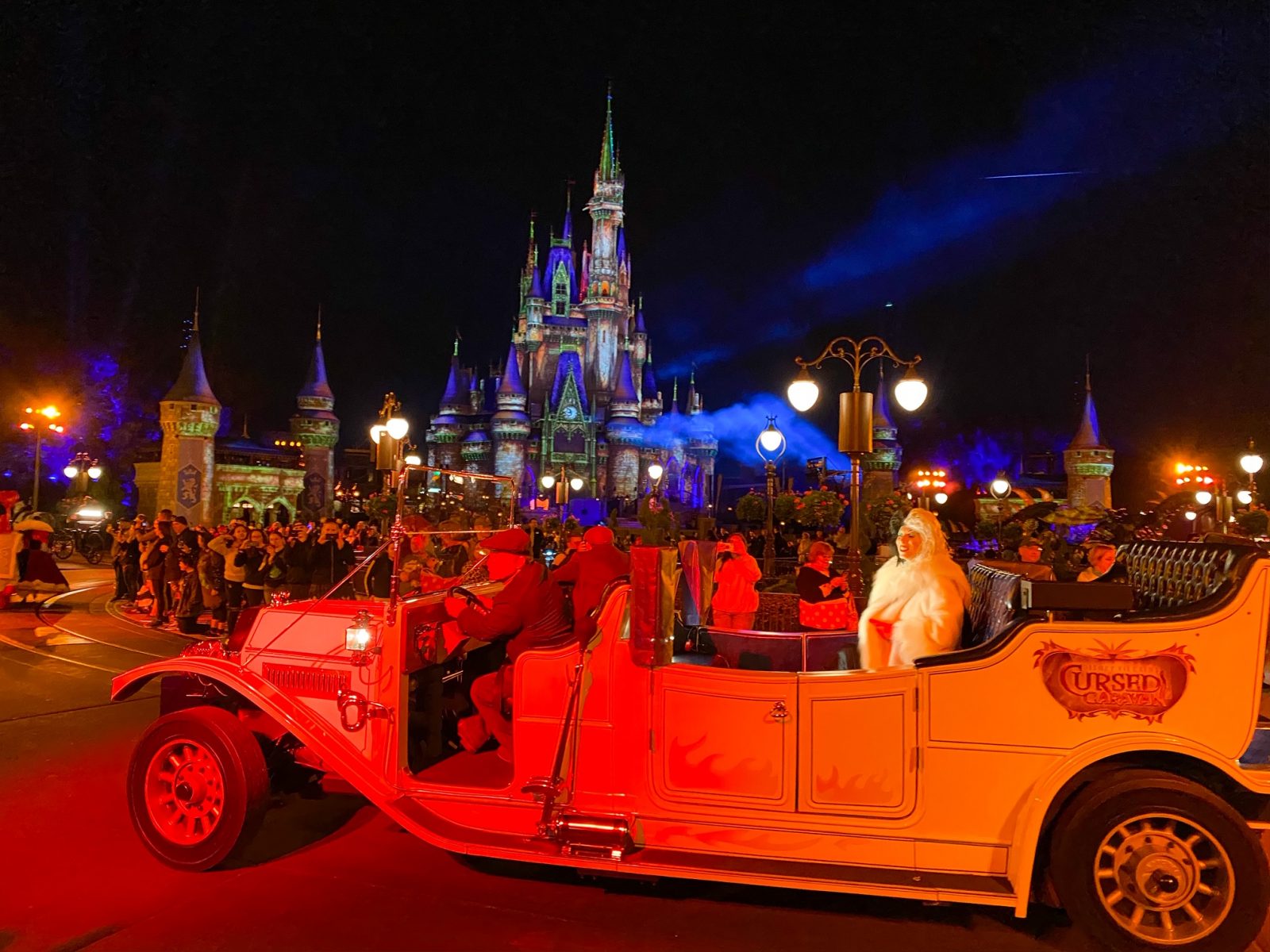 Dressing Up For Villains After Hours
You CAN dress up for Disney Villains After Hours!! You can NOT pretend to work for Disney or sign autographs or pose for photos. You cannot wear masks if you are over 14 and you cannot wear costumes that drape heavily like robes. Nothing can drag on the ground and no masks of any kind are allowed.
A lot of guests went Disneybounding as their favorite villain, me included. I only saw a few people dressing up, but if this is what you want to do, by all means check out the Disney Costume Rules and go all out! It is rare that adults can dress up at Disney so why not take advantage?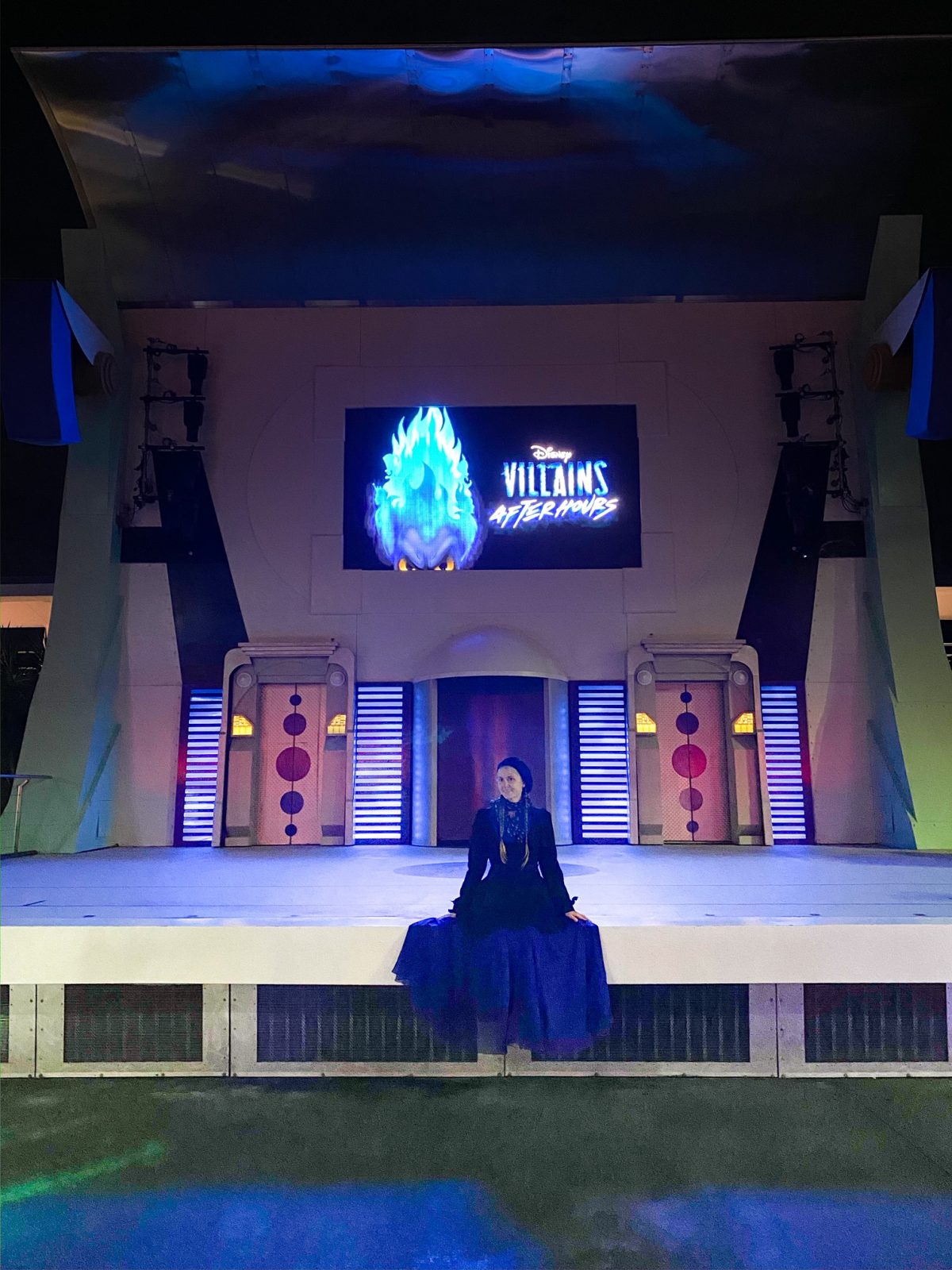 Who Should GO To Villains After Hours?
If you love villans, you should go to Villains After Hours. You should keep in mind that you will NOT get to meet your favorite villain which is a tad bit disappointing, so keep that in mind. The price difference between regular Disney After Hours And Villains After Hours isn't all that much, only around $20-$30.
If you want to try an After Hours Event but also love the villains, it is worth paying a little extra for Villains After Hours so you can experience the ride changes, dance party, shows, and parades as well as the food and drink options.
You SHOULD attend Villains After Hours if you are fine staying up until 1am in the parks and going to bed at 3am, by the time you get back to your resort, change, get ready for bed, and wind down. If you are a night owl like me, then you will be fine.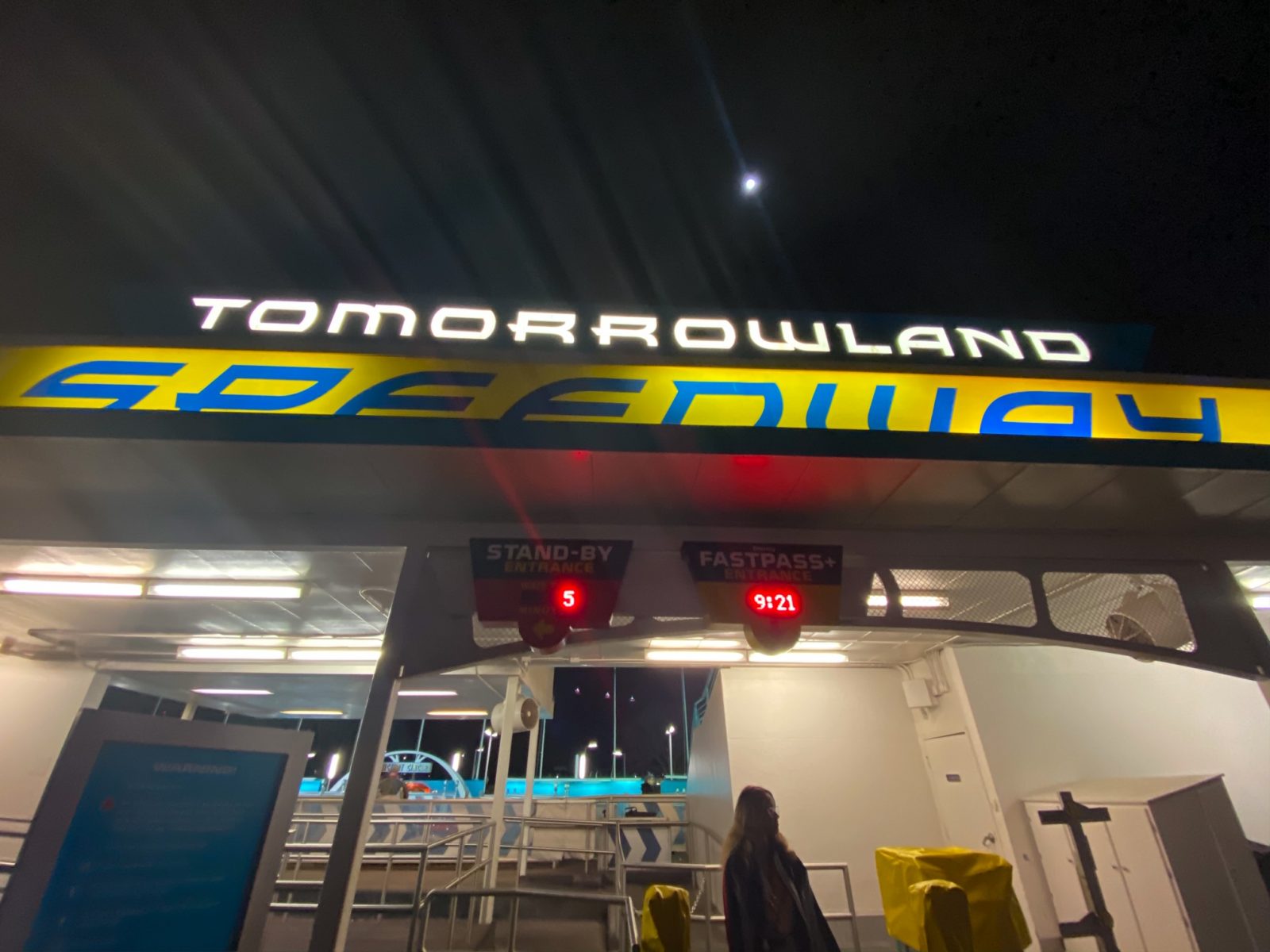 If you are taking kids, consider how they will be at 12-1am and plan accordingly. This is a family-friendly event but it depends on if YOUR family can handle it and enjoy it for the high price tag.
Finally, you SHOULD attend Disney Villains After Hours if you are willing to put in the "work" and have a strategy. If you are just going to aimlessly stroll around, you may waste your money. You want to come hungry and take advantage of the free snacks and drinks, try the exclusive snacks, see the shows and parade, and ride as many rides as you can.
Those 3 hours happen FAST when you want to do all of those things, so it is important to wear your good walking shoes and bust your butt to make it all happen! Don't worry, it is FUN, but if you only are going to slowly stroll and see one show and ride one ride, it probably isn't worth it!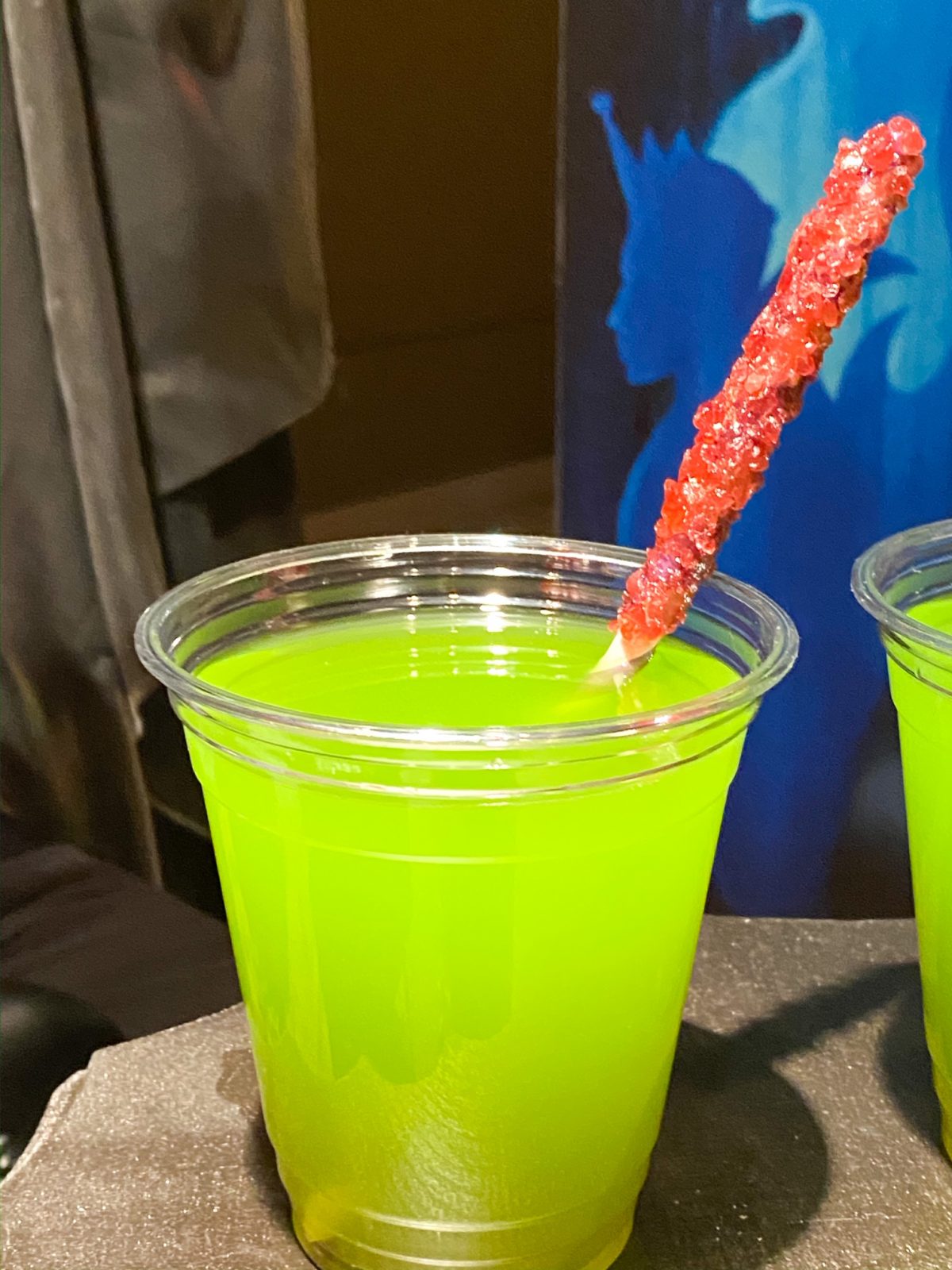 Who Should SKIP Villains After Hours?
If you are on a tight budget, please skip Villains After Hours! I don't want you to go into debt for an event where you don't even get to meet the characters.
If you like the villains but aren't a die-hard fan, this probably isn't the event for you. You can go to the regular Disney After Hours event and enjoy a villain-free atmosphere plus save a little money while enjoying short lines and free snacks/drinks.
You should SKIP Villains After Hours if your child turns into a villain past 7pm. You are going to be up until 1am in the parks and even later once you leave and get back to your hotel. This doesn't mean that YOU should skip the fun, it just means that you should consider finding a babysitter or leaving someone behind to watch the kids who isn't a villain fan.
There are PLENTY of parents who do Disney Villains After Hours without kids and that is totally fine! You know your kid the best and if they don't stay up late, you won't want to bring them.
You should SKIP Villains After Hours if you are going to stroll around slowly, do 1-2 things, and not really have a plan or take advantage of what Disney Villains After Hours is all about and has to offer. If you are going to do this, you may as well not pay extra and just go on your own to a regular Magic Kingdom park day.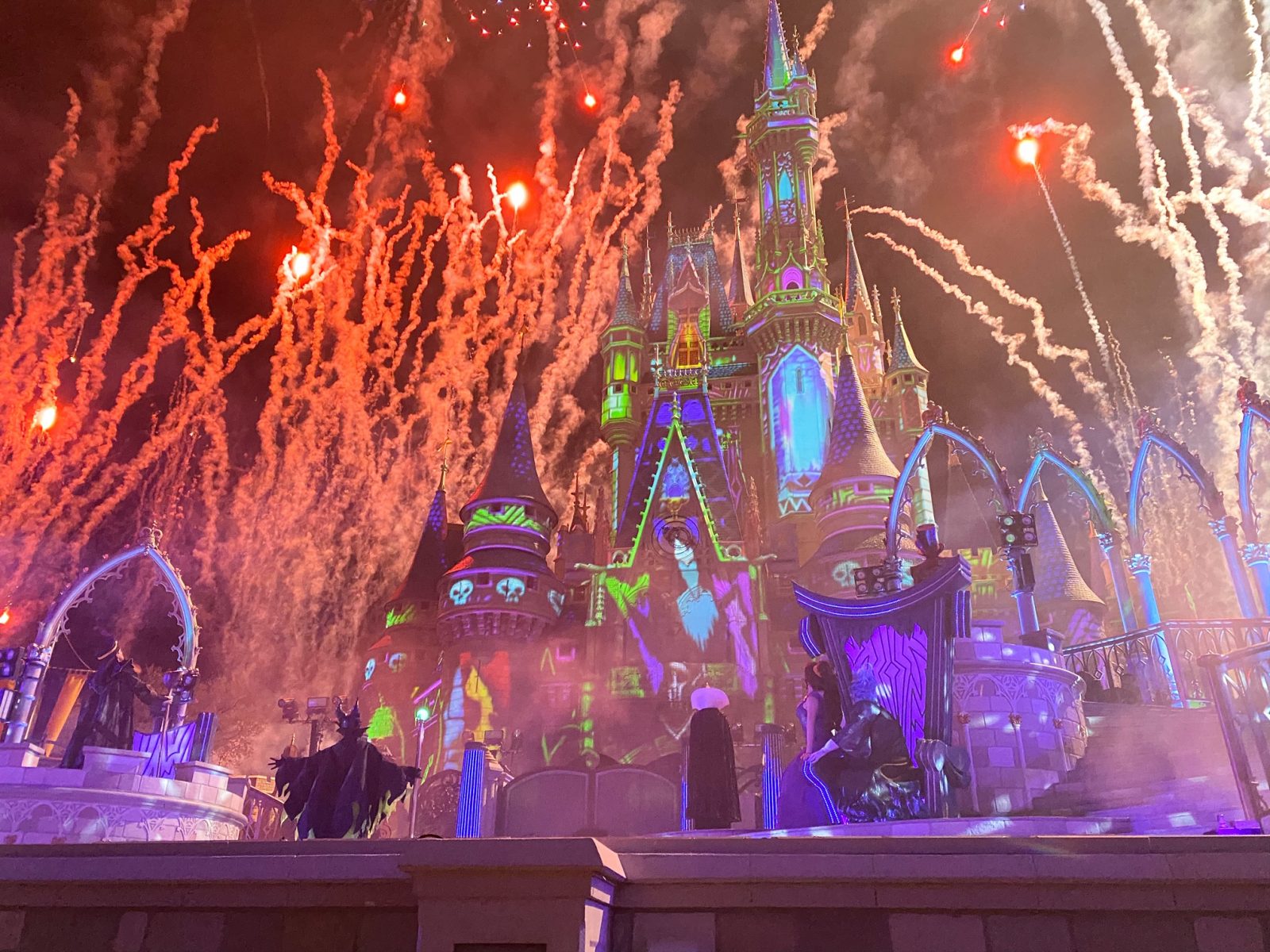 The Villains After Hours Park Touring Strategy
If you decide that Disney Villains After Hours is right for you, you are going to need a strategy. This is a "sleep when you die" kind of event and you want to make the most out of your 3 short hours!
Here is how to do that:
Come in EARLY! Come into the park before it closes. This way you can already be doing rides during the fireworks or you can already be in the area of the park you want to be in once Villains After Hours begins. You don't want to be walking into Magic Kingdom at 10pm and then have a 20 minute walk to the ride of your choice.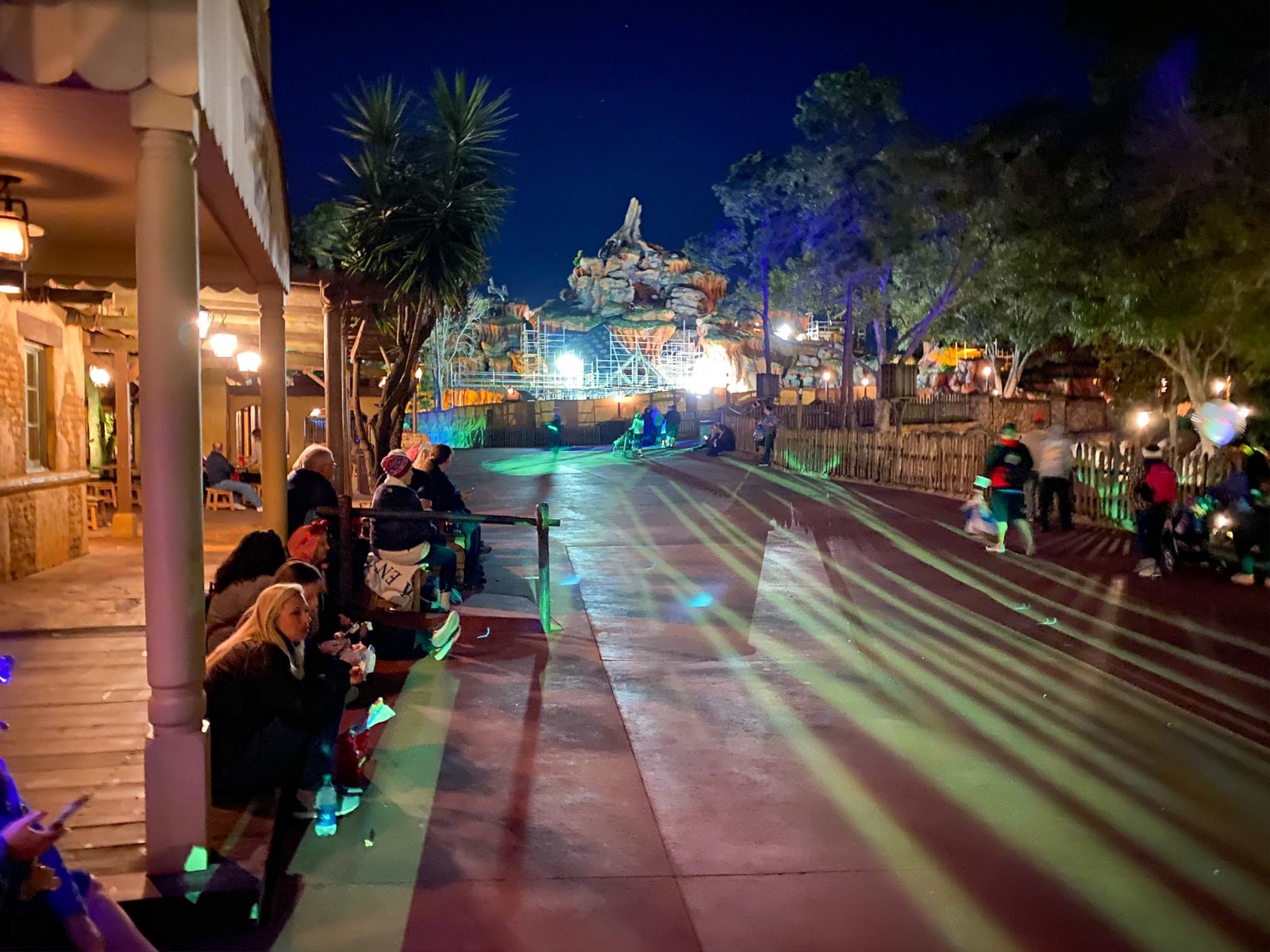 It is essential to be in the park early and then be in the "Land" where the ride you want to start with is right when the Villains After Hours event officially begins.
Next, your goal is to do as many rides as possible and see both shows, the stage show and the Cursed Caravan parade. My suggestion is to do the FIRST show and the FIRST Cursed Caravan. These happen back to back and happen earlier in the night.
You want to see them both at one time and then enjoy all the "longer" wait rides during the second half of the night. If you don't prioritize the shows, you may end up skipping them and that is a waste of money!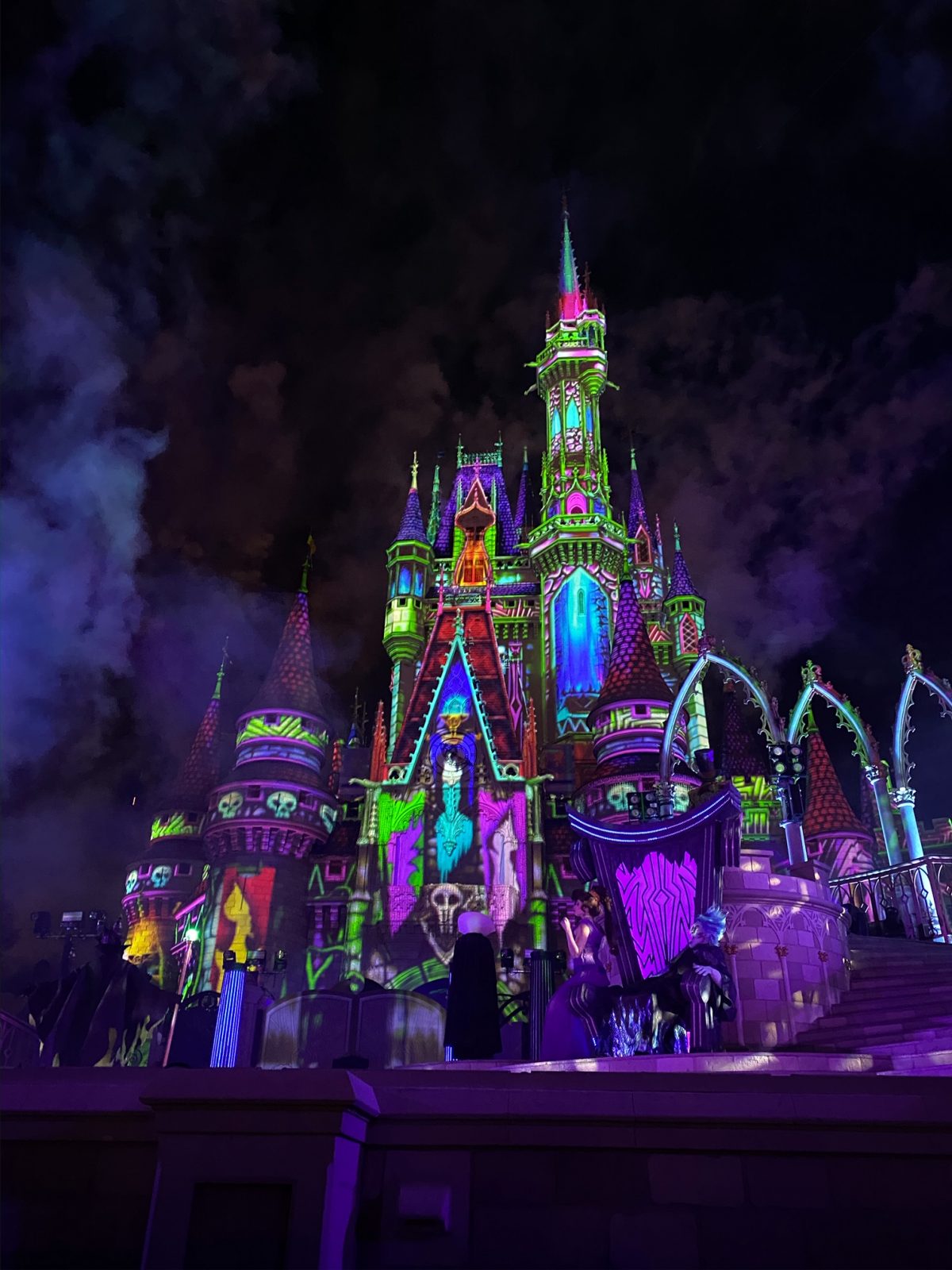 DO ensure that you are hungry so you can enjoy the free snacks and drinks and maybe try an exclusive beverage or snack for an additional cost. You want to take advantage of unlimited Mickey bars!
You will want to proceed to all the rides in one land at the same time and then go to the next land. If a ride has a 20 minute wait at the beginning of the night, DO NOT WAIT! 20 minutes is a LONG time when you only have 3 hours! Go back to that ride as the night ends!
Wear your good walking shoes and move fast. Minimal bathroom breaks and don't sit down to eat for long periods of time. You want to capitalize on having low wait times and do all the rides as fast as possible and maybe twice!
Finally, make sure to ride Space Mountain and Pirates Of The Caribbean so that you can enjoy the overlays!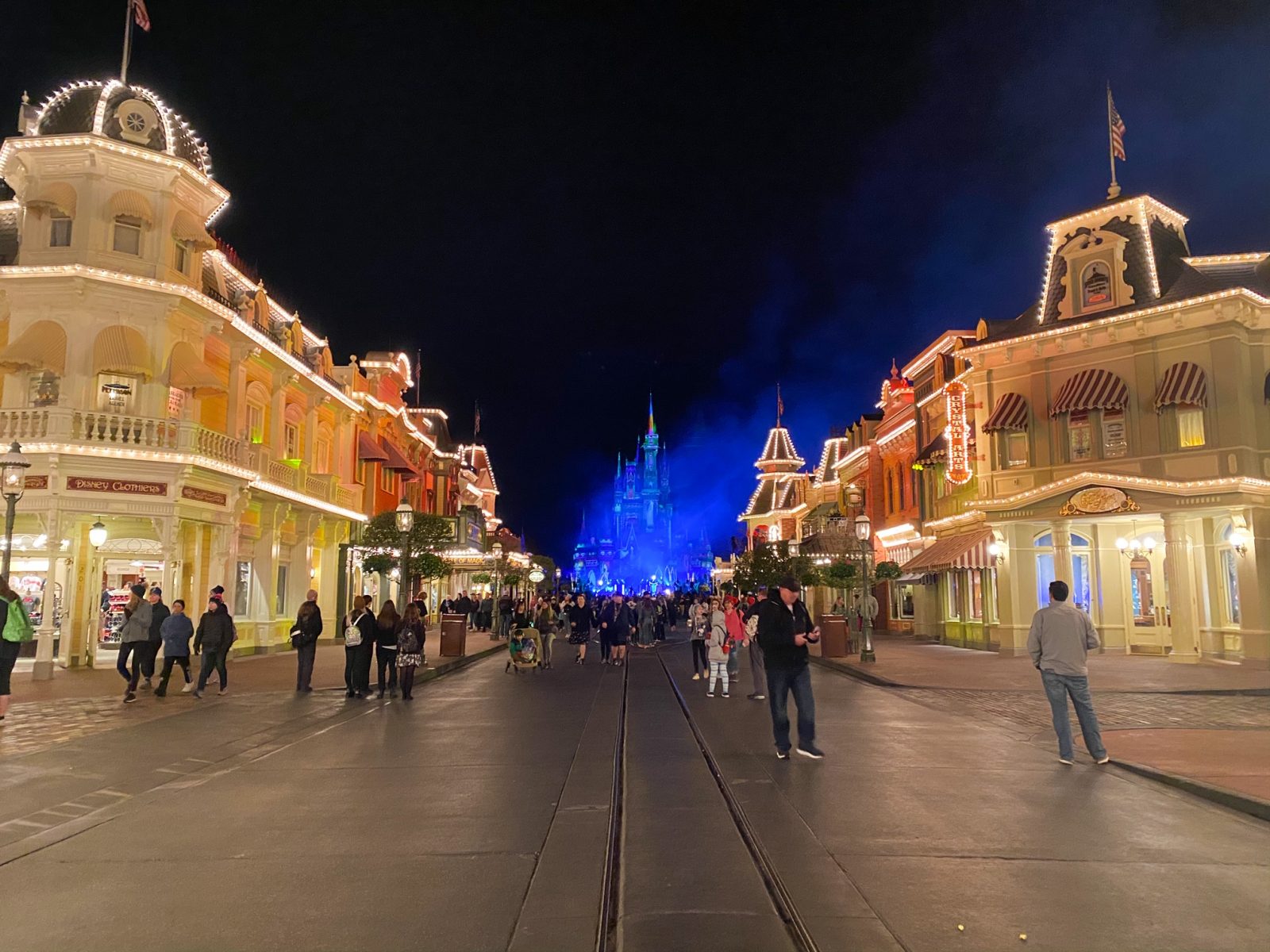 Whether or not Disney Villains After Hours is worth it really depends on your family. I enjoyed the low wait times and the villains show but I was disappointed that there were no character meet and greets for the price. I also loved the snacks that were free and the exclusive treats too. So think about your family and what you like and don't like, read this review and bookmark the comparisons, and then make your choice! If you go, I do hope you have fun!
Pin this post: