Are you confused about tipping at Disney?  You have come to the right place!   Whether you're wondering about tipping at Buffets or tipping room service (or any anything else connected with tipping at Disney!), look no further; we'll answer all of your questions!
Tipping is a part of life when vacationing in the US and this, in itself, can be confusing for some International visitors.  It may help to understand that, under Florida law, tipped positions have a lower minimum wage and their added income from tips is assumed.   People rarely want to seem rude and knowing that tipping at Disney follows some general principles will help you budget, plan and have a stress free vacation!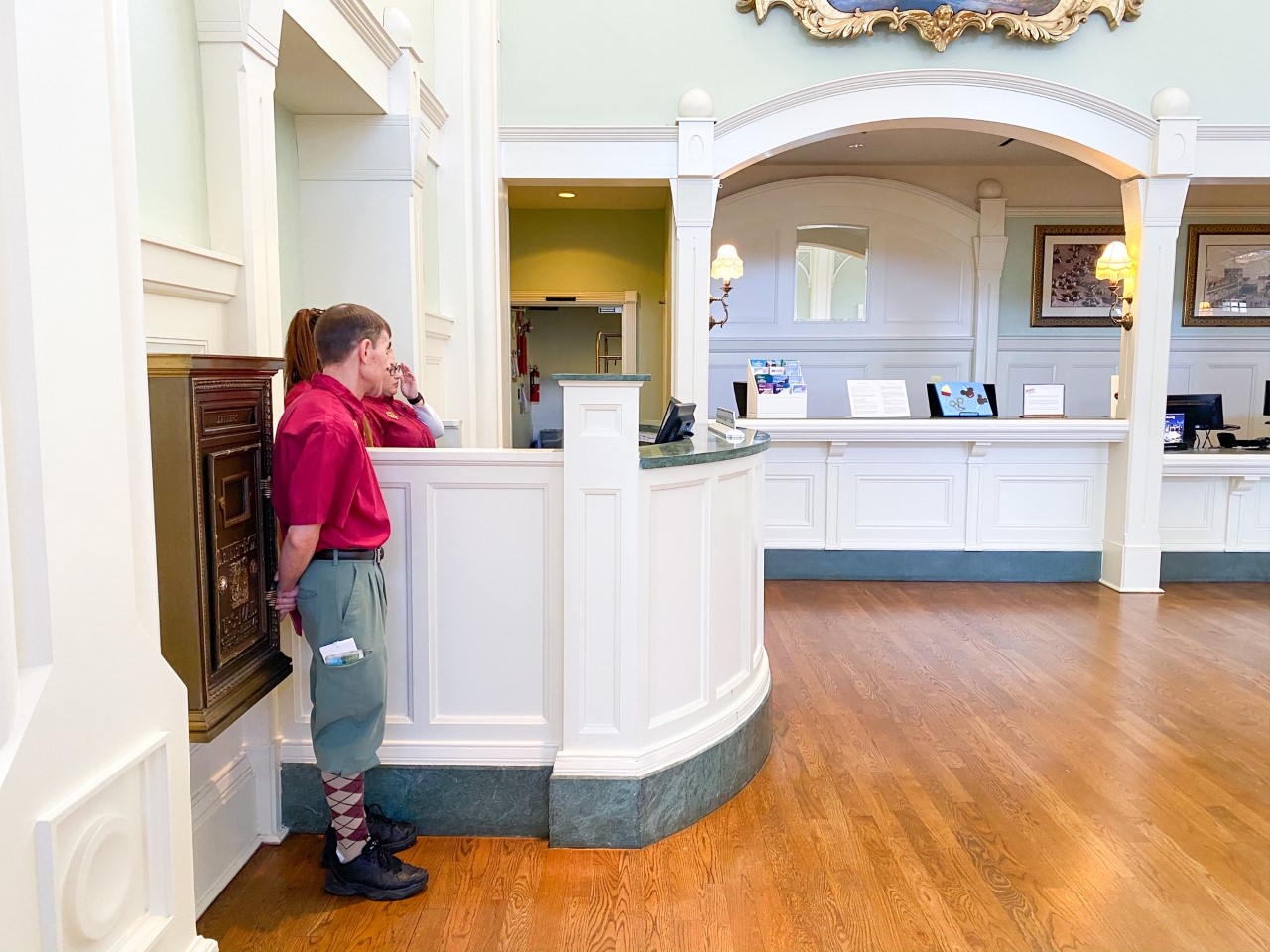 How Much Should You Be Tipping At Disney?
How much to tip for Table Service at Disney?
Table service restaurants are the ones where you, the customer, don't have to order your food at a counter or serve yourself in any way.   Tipping at Disney table service restaurants should be 18-20% or more if you've had exceptional service.   If you're on the Disney Dining Plan, you should tip 18-20% of what it would have cost you, because gratuities are not included on the plan.
Whether you're paying out of pocket, or on the dining plan, Disney makes this super easy for you by printing on the bill what an 18 and 20% tip would be.  For parties of 6 or more, Disney will automatically add an 18% gratuity to the bill.  Be sure to check out Best and Worst Disney World Restaurants to whet your appetite and aid your planning.
If you are on the Deluxe Disney Dining Plan, that means you are going to be eating at a lot of the higher-priced dining options. Make sure to budget accordingly!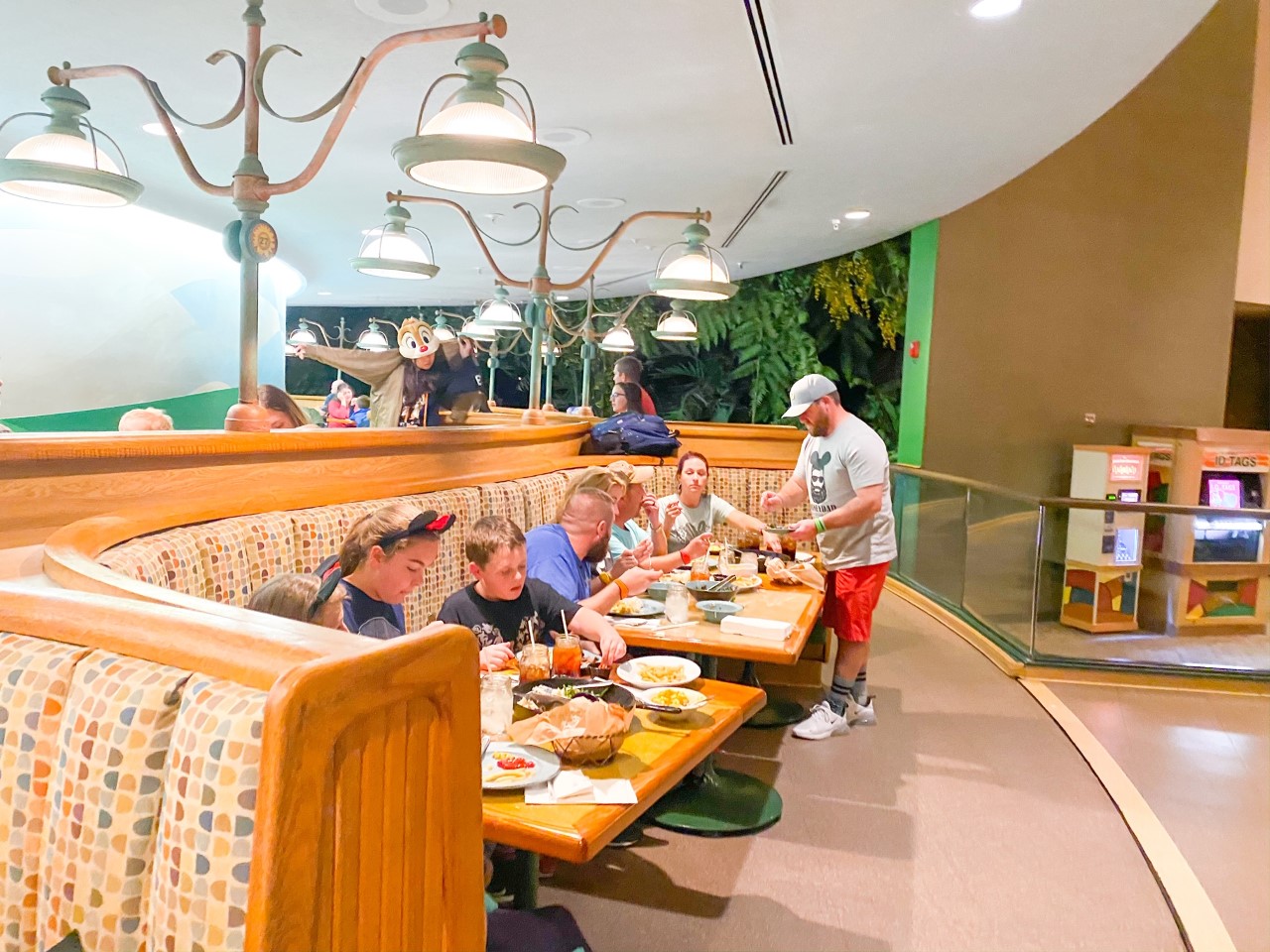 How much to tip for Buffets at Disney?
Tipping at Buffets is generally 10% of the bill, because you go and get your food yourself.  Servers will bring/refill your drinks and clear your plates, so tipping at buffets is still customary.   'Family style' dining, like you'd find at Ohana or Garden Grill, is where the server brings food to your table; these fall under the 'Table service' category and therefore tipping should be 18-20%.
As with Table service, tipping at Disney buffets is not included in the dining plan, so you should go ahead and add 10% of what your meal would have cost you, at standard buffets.   Many of the fabulous character dining opportunities are buffets or family-style and may be something you want to experience on your vacation; we compiled a list of Best (and Worst) Disney World Character Dining Locations.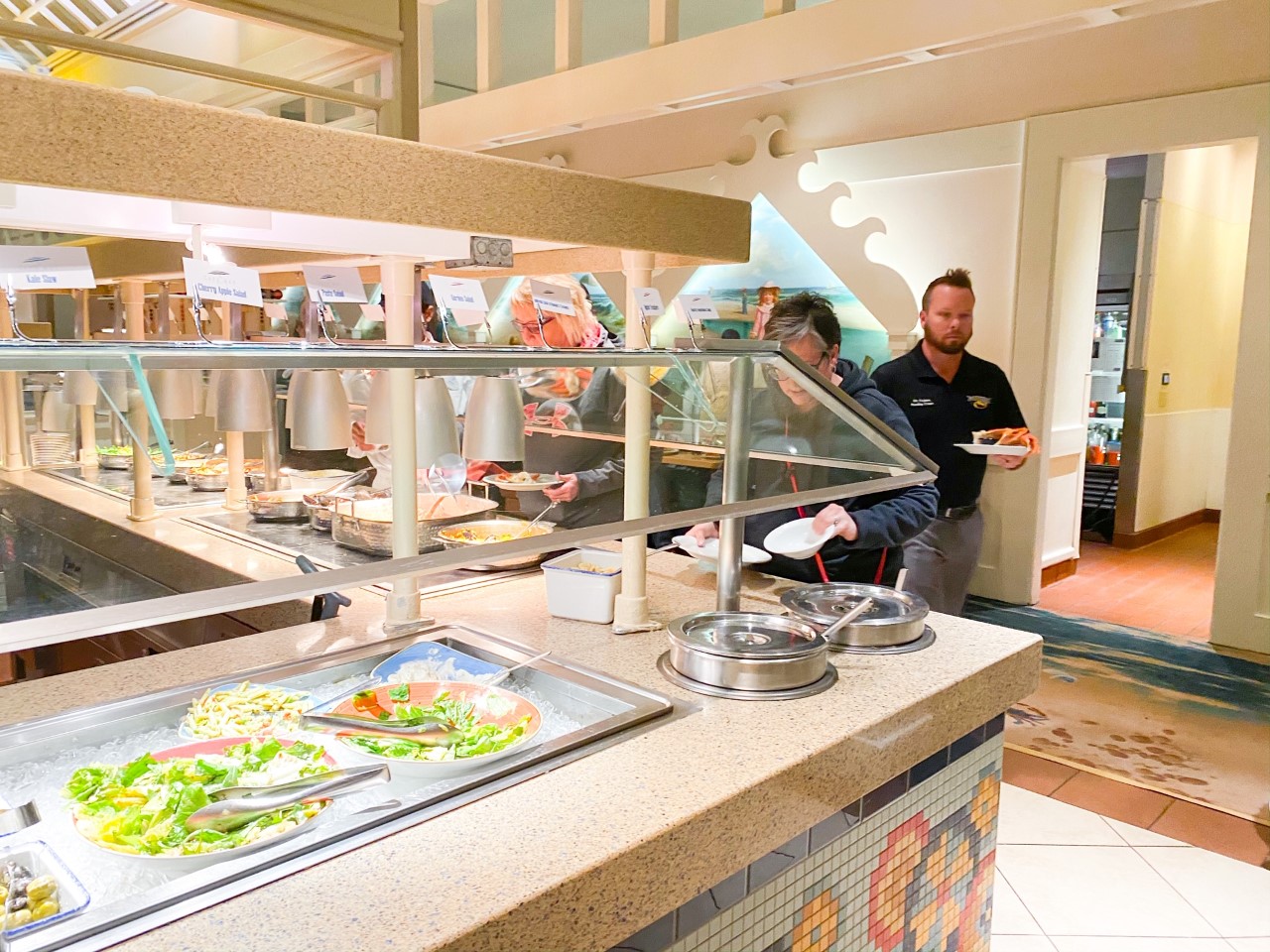 How much to tip for Quick Service dining at Disney?
Quick Service restaurants where you, the customer, walks up to a counter and order your food and drink.  There are no servers waiting your table and therefore there is no expectation or need for tipping at Disney quick service locations.  If you are on the Quick Service Disney Dining Plan you won't have to worry about tipping, unless you want to.
Disney are now making it even quicker to eat at Quick Service restaurants by introducing mobile ordering, where you can order, even customise and pay for your food before you even arrive at the restaurant.   Convenient, huh?  And still no tipping expected or required at Disney quick service locations!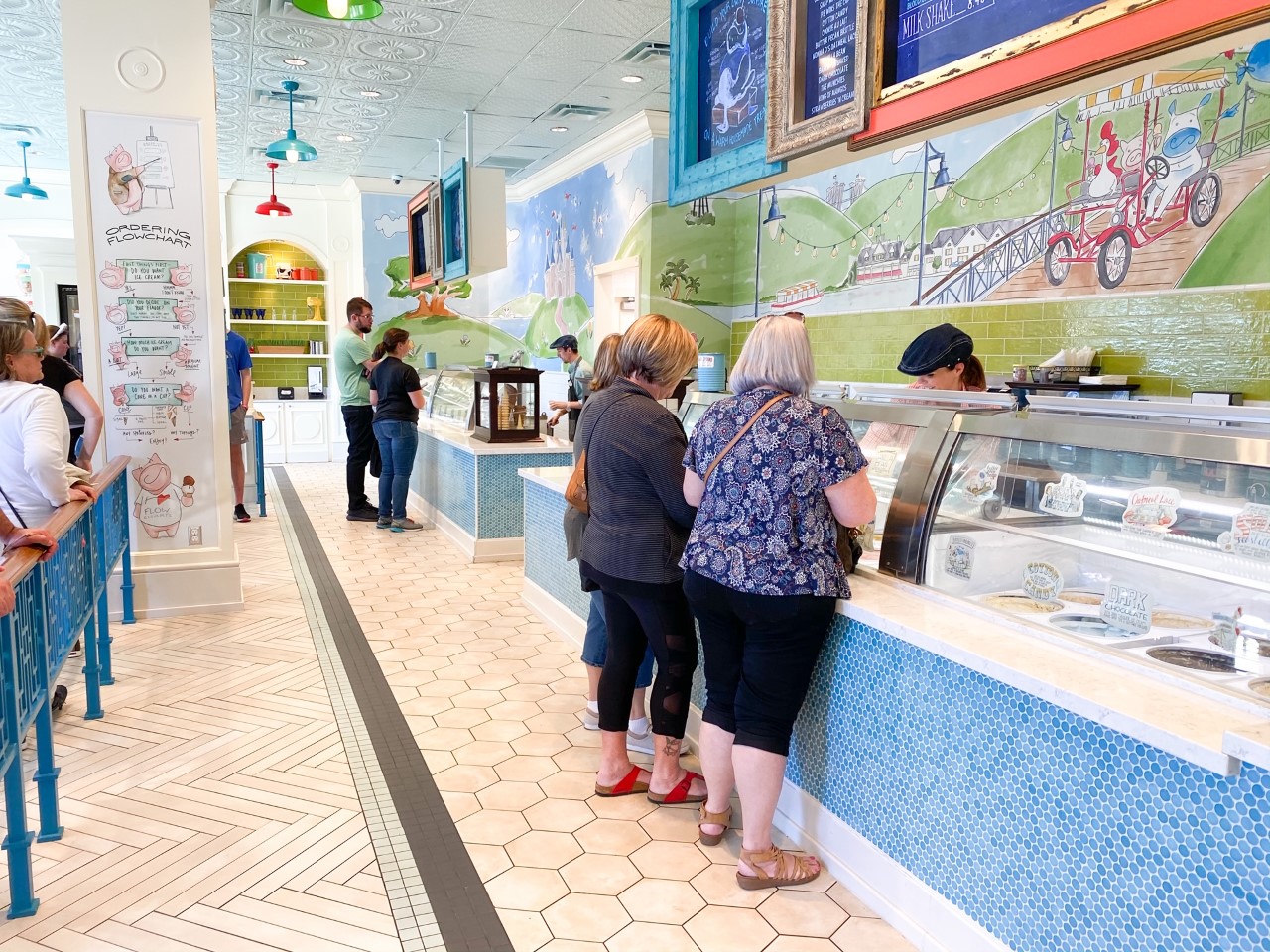 How much to tip for Housekeeping at Disney?
Usually referred to as Mousekeeping at Disney resorts, tipping room service – $1 per person, per day, is customary and appreciated by Mousekeepers.  Sometimes you return to your room after a fun-packed day at the park to find your towels shaped or your children's toys arranged in comical ways!   This is a really unique and enjoyable reaction to customer tipping at Disney World resorts!
If you're staying at a value or moderate resort for more than 2 nights, you can choose to opt out of daily Mousekeeping and, after the first night, receive a $10 e-gift card for each night of your stay.   When checking in at the front desk, or online, you can simply select to participate in the 'Service your Way' program.  You can still request additional towels, toiletries or to have your trash can emptied, you just need to call 'Housekeeping' or 'Disney Services' on your in-room telephone – there is no charge for these services.   Service your Way is not available at Disney Deluxe resorts.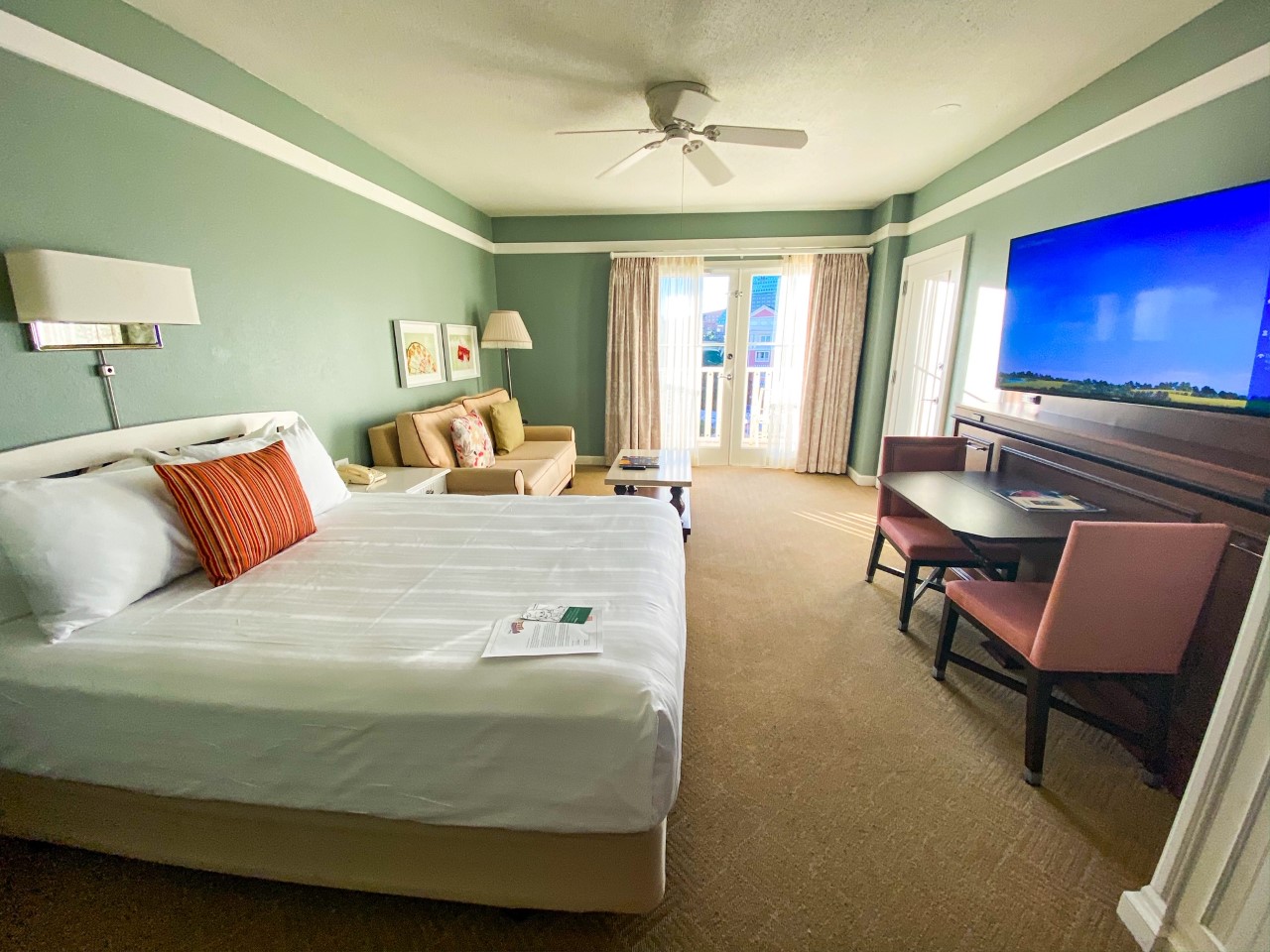 How much to tip for Transportation at Disney?
Tipping at Disney World's free transportation – that is the buses, monorails and boats – is not expected (or, indeed, is it acceptable for Cast Members driving to accept tips), but there are other kinds of transportation where tipping is expected.
Airport Transportation
The drivers for the private companies that offer service to and from the Orlando Airport are not Disney 'Cast Members' and are able to accept tips.  Many people report that their drivers are super friendly and helpful and they start their tipping at Disney 'journey' by giving a few dollars to the driver.  If the driver has handled your luggage in any way, you should tip per bag ($1-2) and more if it's a heavy bag.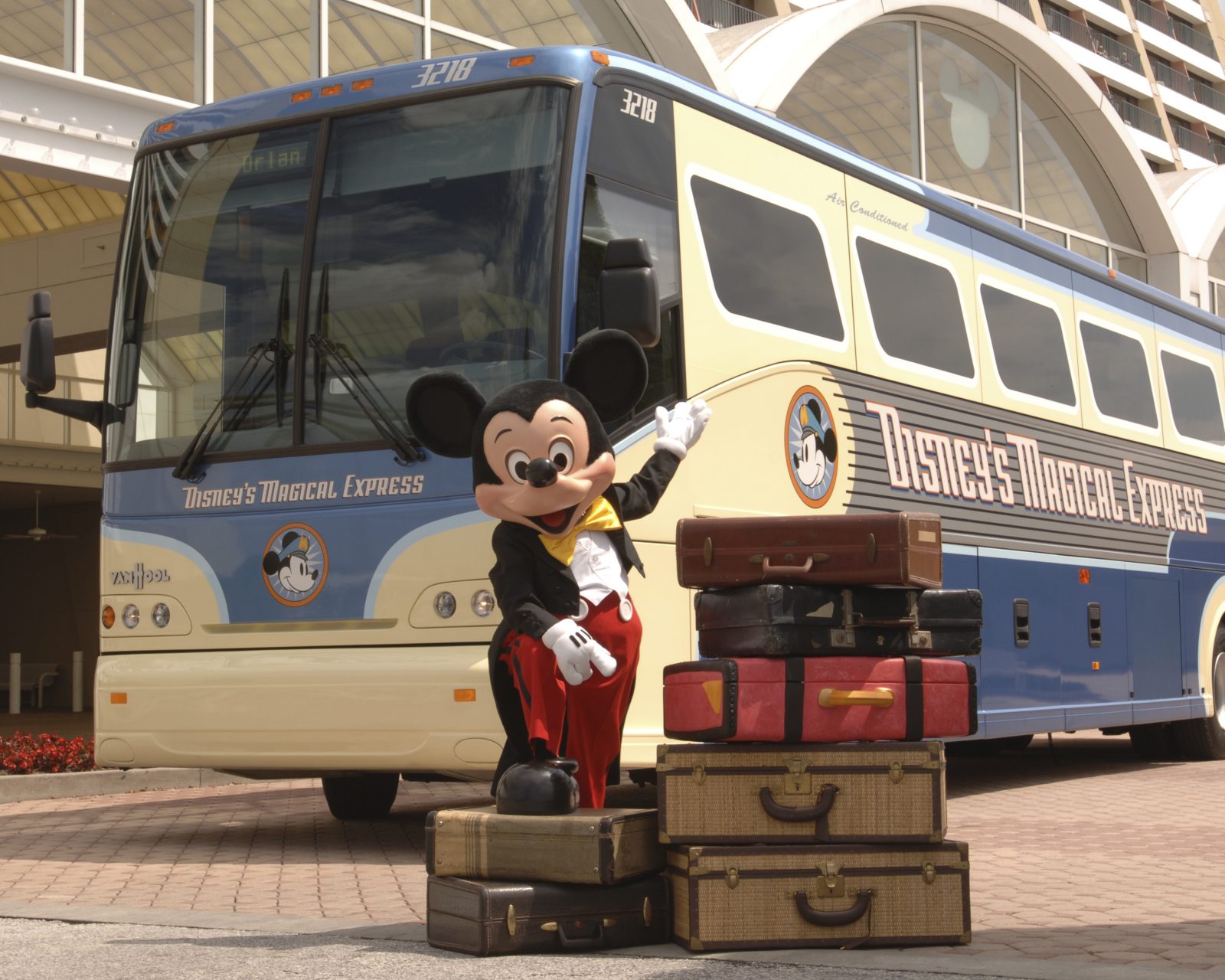 Taxis
If you're taking a taxi to get around at Disney, a tip of 15-20% is customary.   Most of the taxis in the Disney World area have credit card readers and you can elect to add a tip of 15 or 20% by selecting the relevant button when making your payment.  However, if paying by cash, it would be considered rude to give coins (i.e. part of a dollar) as tip; it's normal to round up to the next dollar.
Don't worry if you don't have small denomination notes, it's fine to tell the driver how much change you want – for example, if a journey has cost you  $13, you can give the driver a $20 note and tell him/her that you want $4 change – they will know that you're tipping them $3.
Limo Drivers
Tipping at Disney can be expensive, so check at the time of booking whether the tip is included in the price of the limo hire, to avoid tipping twice!   In general, prepare to pay 15% of the overall fare, but if your driver is particularly helpful, you could increase the tip, anywhere up to 20%.
Ride shares
Ride shares, like Uber and Lyft, are typically local people, who sign up to be drivers and use their own vehicle to taxi their customers.  You need the relevant app on your phone and you can select what type of ride you'll get (XL for larger groups or people with lots of luggage, for example).
When tipping, you can do so through the app and, as with taxis, 15-20% is customary.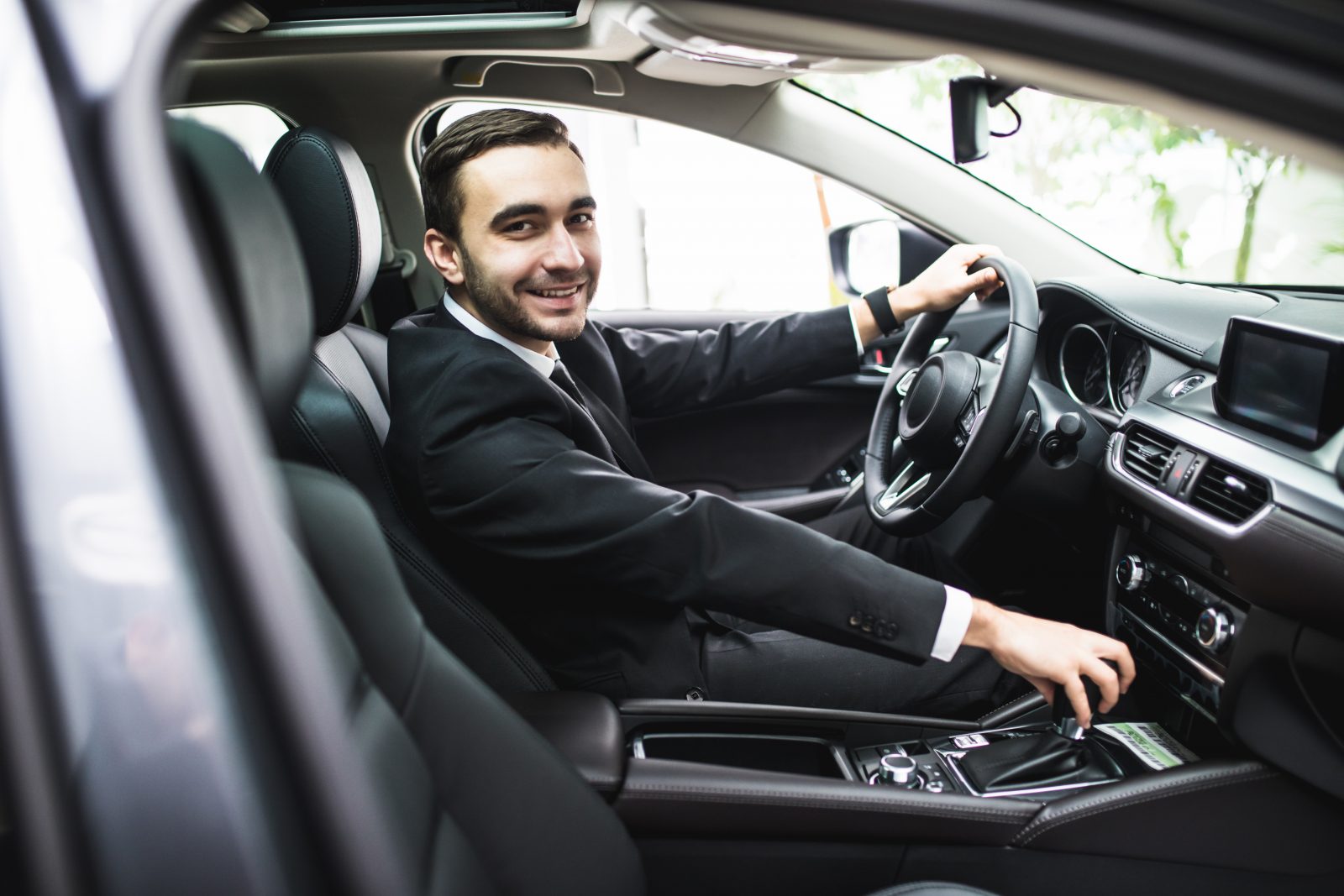 Minnie Vans
Disney has its own, very special kind of taxi  – the Minnie Van – which carries up to 6 people.   Minnie Vans have greater access around Disney property than Taxis, limos and ride shares and they are the only vehicle, apart from Disney buses, that can drop you off or pick you up directly outside the gates of Magic Kingdom (taxis or ride shares will have to drop you at the Transportation and Ticket Center from where you have to get the ferry or monorail across to the park.  You could also choose to get dropped off at one of the nearby resorts).
Tipping at Disney Minnie Vans is not required, because they're staffed by Cast Members, but it's sure to be appreciated for great service.  Minnie Vans are operated by Lyft, so you can tip your driver in cash or through the Lyft app.  Find out more about Minnie Vans.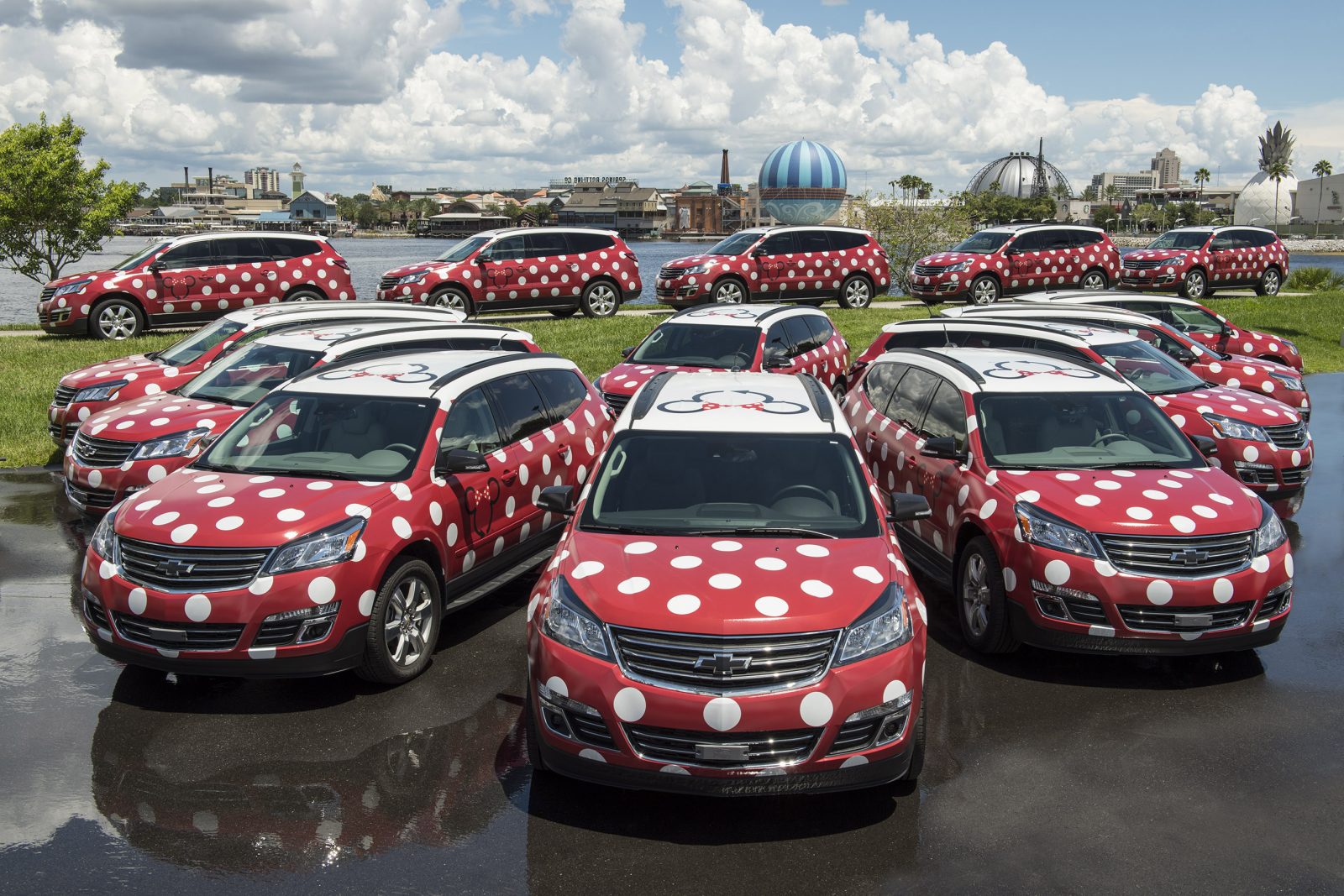 Valet Parking
Valet parking is available at Disney's deluxe resorts and at Disney Springs.   Tipping at Disney valet services is still expected, regardless of the parking fee.  Many people tip the person who takes your car, at drop off, and the person who retrieves your car, at pick up.   $2-5 is typical, but strictly speaking, it's only compulsory to tip at the 'pick up' (although many people feel they get better service if also tipping at drop off).
Don't forget to tip more if your valet helps you with bags.
How much to tip for luggage handling at Disney?
Tipping at Disney for luggage handling is much like tipping elsewhere; if someone handles your bag for you, tipping is expected.  Tips for luggage handling should be in cash and would normally be $1 or $2 per bag, but if it's a heavy bag, then $3 would be more appropriate.
If Bell services receive a grocery order for you and deliver it to your room, a tip would be expected here, too, regardless of whether you've tipped the company delivering your order.   Disney charge a handling fee for receiving deliveries; this is not a tip.  $5 would be reasonable for 2-3 bags of groceries and more if you have a lot of bags to receive.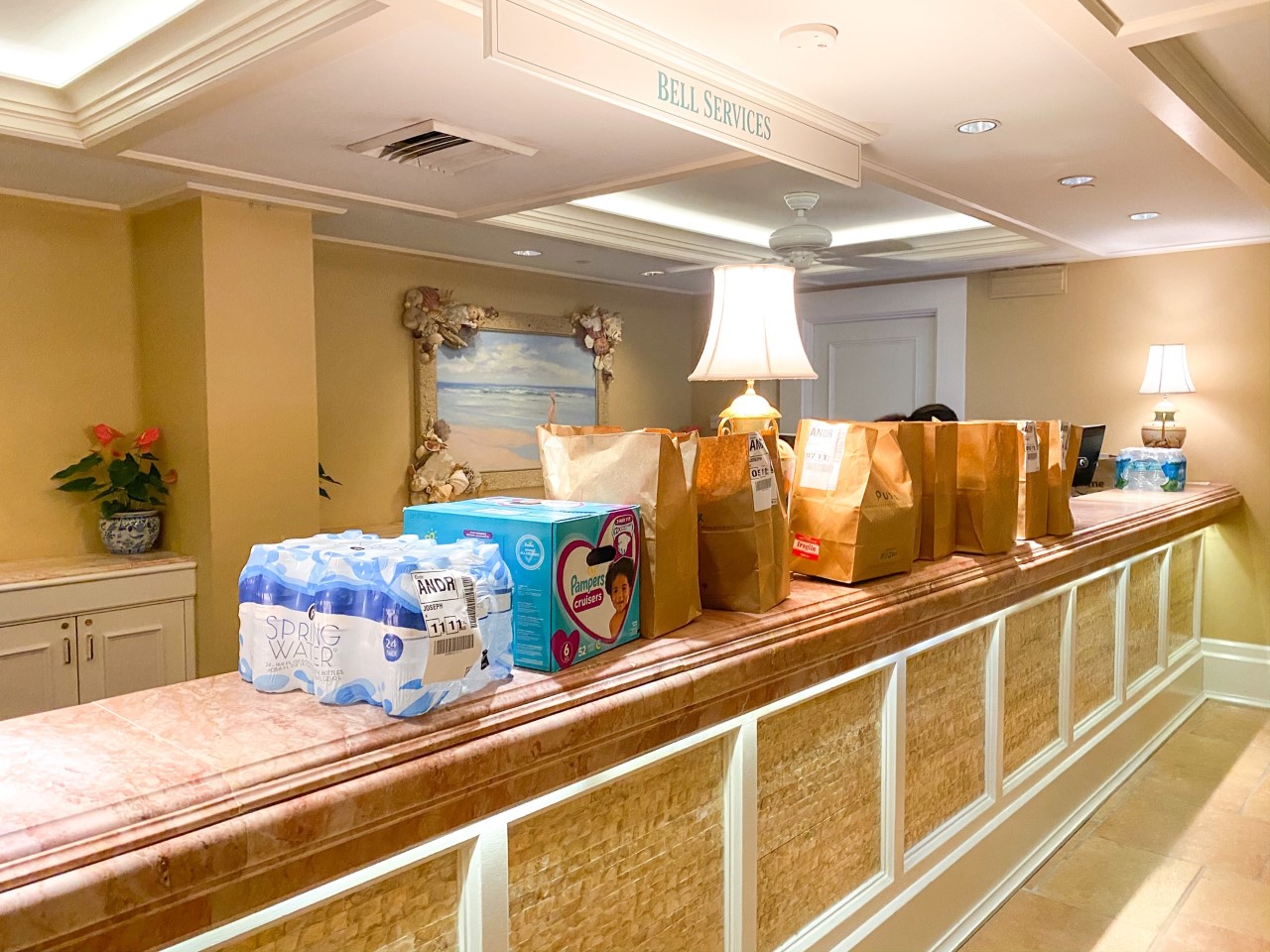 What else should I tip for at Disney?
If you're taking your children to Bibbidi Bobbidi Boutique or Pirates League, a 15% gratuity is typical.  If you're having a haircut or treating yourself to a relaxing spa treatment, expect to tip 15-20%.   If you use the Barber shop, 15%  is usual.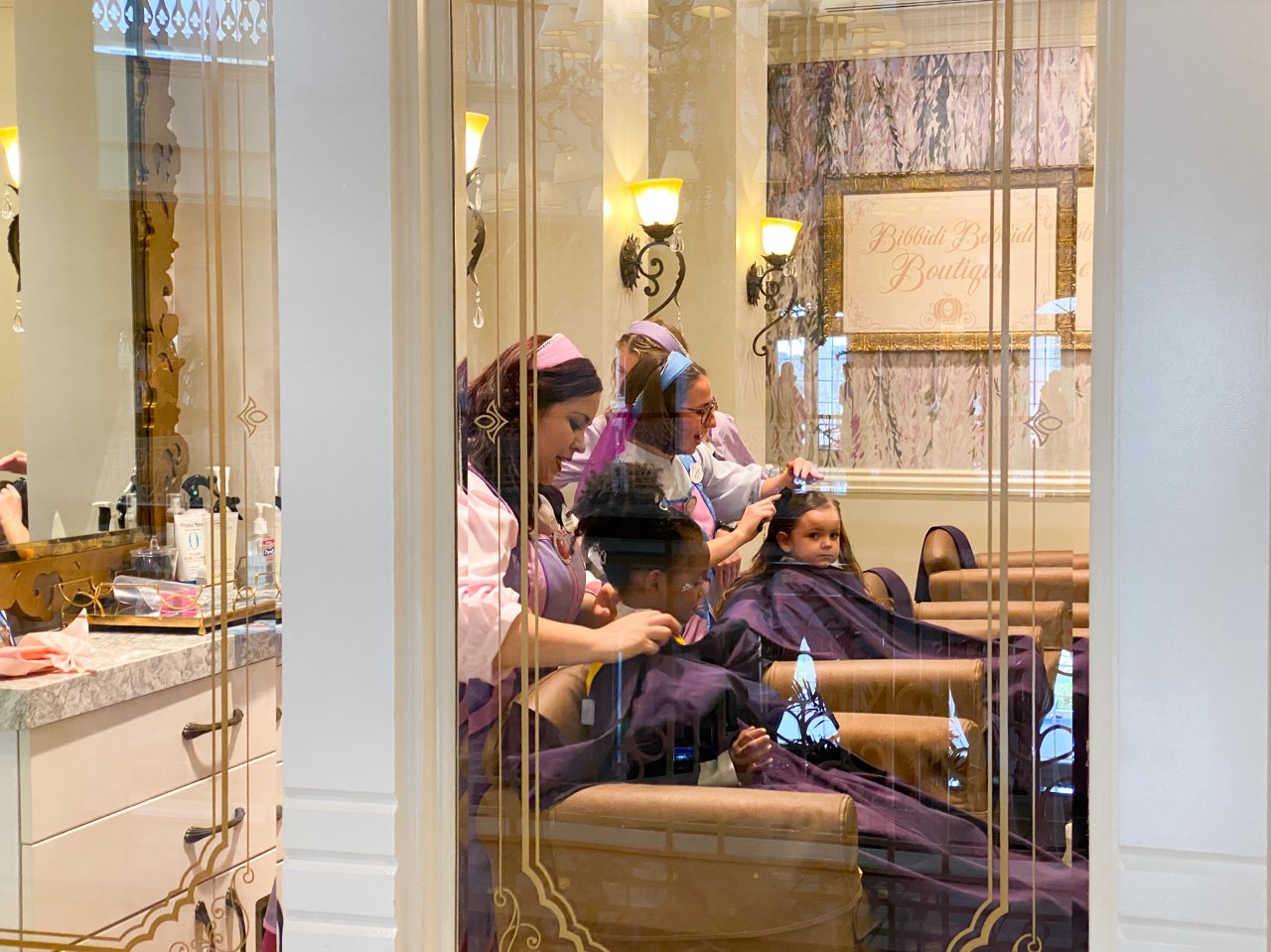 Specialty recreation, such as surfing, tennis or archery lessons, to name just a few, should attract a tip of at least 15%.
Many visitors enjoy a visit to one of Disney's bars or lounges, in which case tipping at Disney World bars is like tipping at other bars, where a $1 gratuity per drink is usual.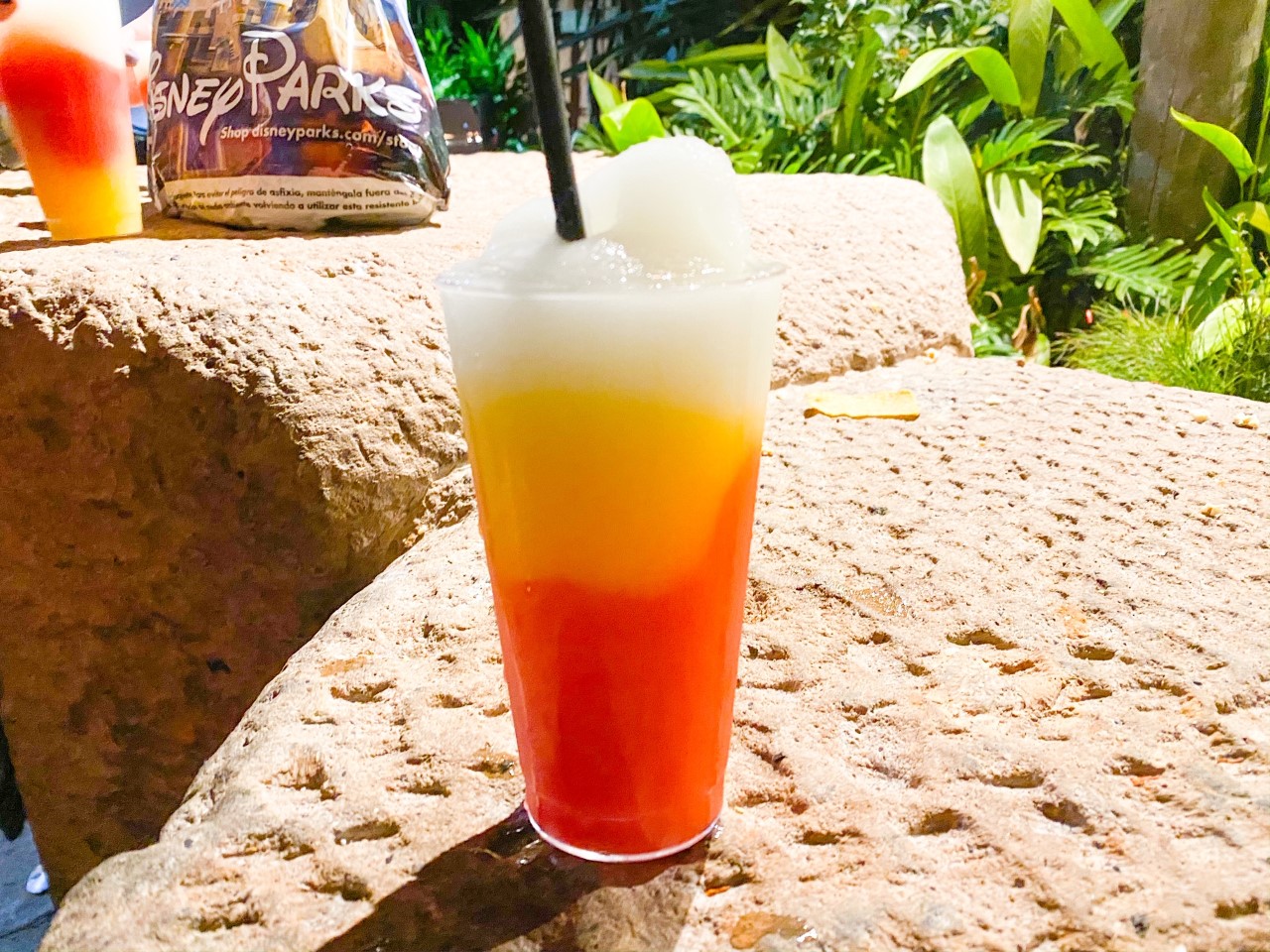 Whilst resort childcare centers and activity centers cannot accept gratuities, if you use a sitting service, you should offer a tip to the caregiver.  This can vary based on the service you feel you've received.
If you dine in your room, a delivery charge will be added to your order and also an 18% tip.   You don't have to tip the person who brings the food to your room, but if they're particularly nice or helpful, a few dollars would be gratefully received.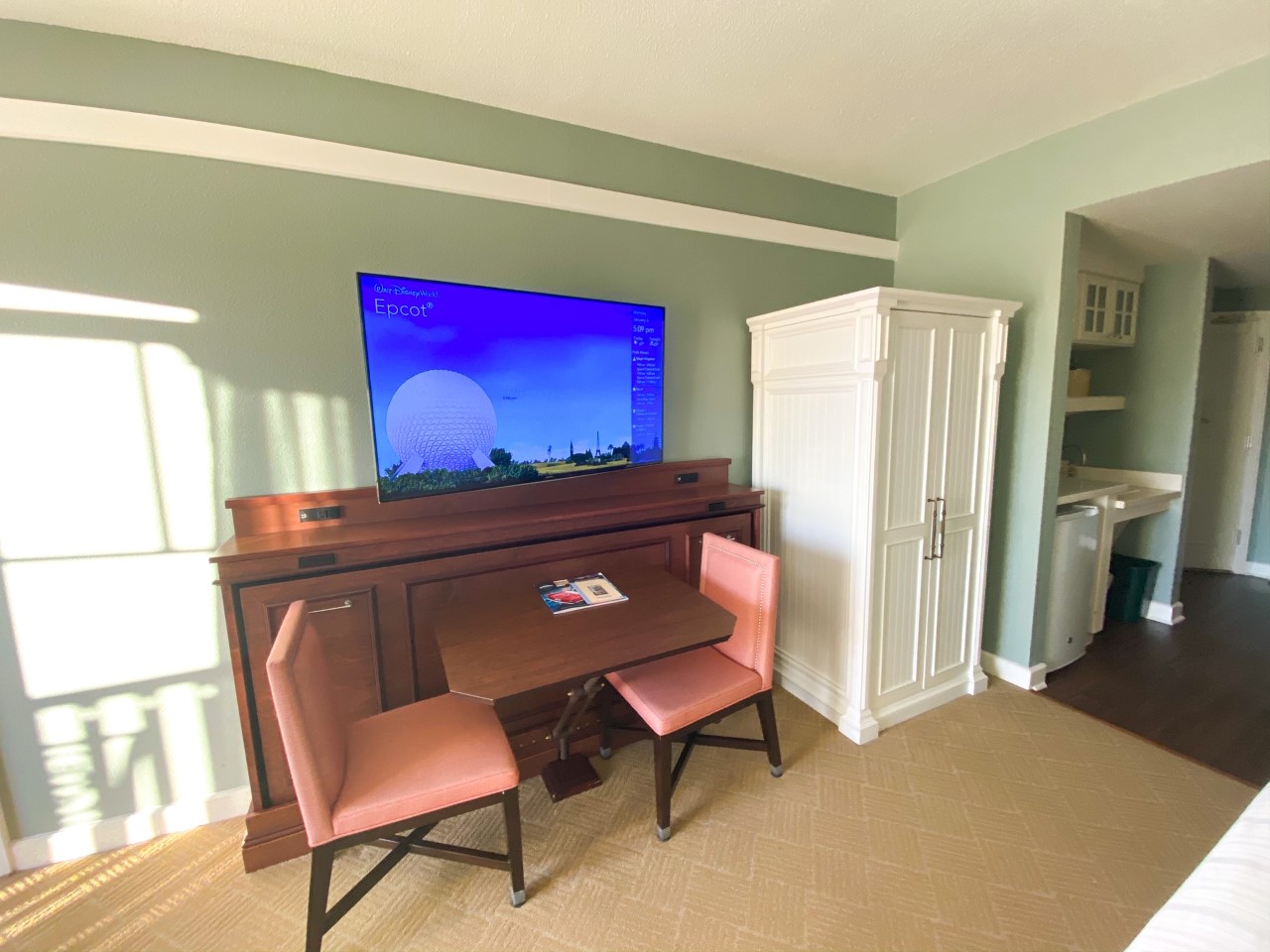 A last word about tipping at Disney
While you can pay for your tipping at Disney restaurants with your magic band, cash or credit cards, you'll need cash in a range of small denomination notes for the majority of tipping situations – like tipping room service, for example.
If you're traveling internationally and using any of the airport transportation or would appreciate some help with your luggage when you arrive, make sure you obtain some small notes when you change your money from your local currency in readiness for your vacation – it's not magical to find yourself in a situation that requires tipping at Disney (or anywhere else) and realizing you need to break a big note!
Pin this post: