You've probably heard about how to rent DVC points, but we want to make sure you have an understanding of David's DVC rental! This article will act as a David's DVC Rental Review, breaking down all you need to know about using it to help save you money!
When I tell you that I am obsessed with this company and the idea of renting points, I really am. I think it is the greatest gift to visiting Disney since Space Mountain and Mickey pretzels. I am 10000% obsessed but this will be my honest David's DVC Rental Review so that you can make the best choice for your family!

If you have read out the previous article that talks about how to rent DVC Points to stay at deluxe resorts for cheap, you already know about saving money and not wanting to go back! For example, by using David's DVC Rental and looking at this David's DVC rental review, you'll learn that Disney once tried to charge us $1,100 a night. Our cost through David's $275 a night! Take our word and try it out!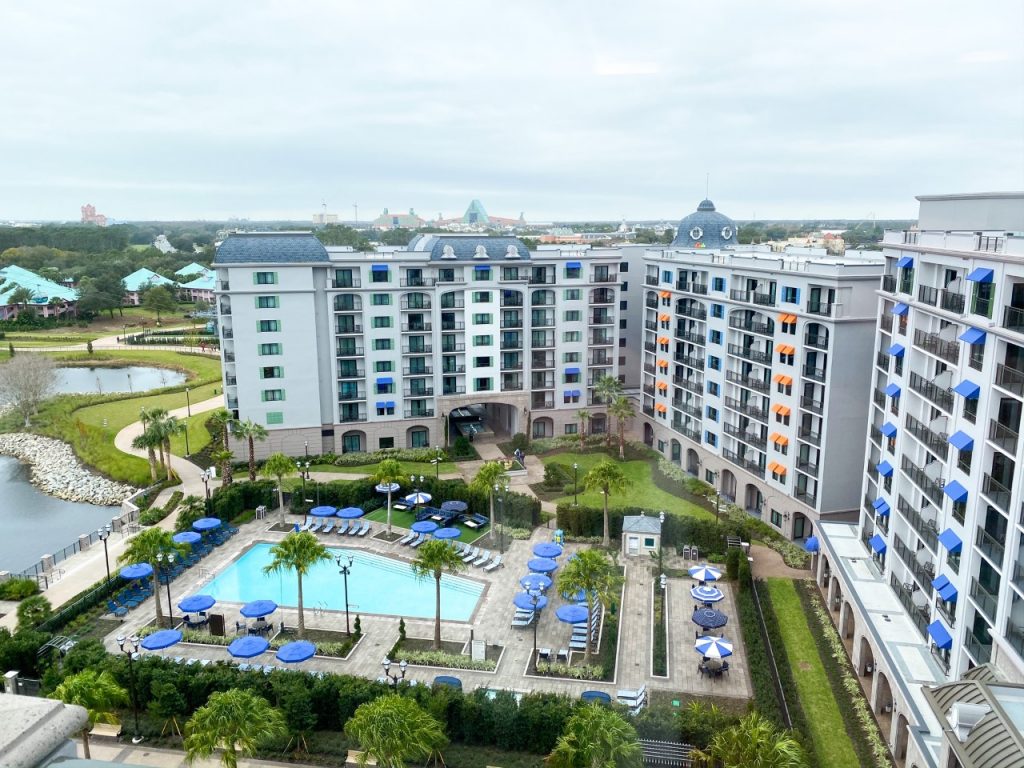 What is David's DVC Rental?
Looking at this David's DVC rental review, you'll learn exactly everything you need to know about David's! First and foremost: what is it? For over 16 years, David's DVC Rentals has been the oldest and largest (as well as most trusted) source for rentals of Disney Vacation Club Villas.
In case you didn't know, DVC is quite expensive to buy into and it is essentially like a Disney timeshare. I know tons of people who LOVE being a DVC member, so if that is your thing, great!
If you are like me and you don't want to buy into DVC but still want the points, then that is where David's DVC comes in!
You'll also learn through this David's DVC rental review that David's has served hundreds of thousands of satisfied guests since 2005! Better yet, there is no membership required to make full use of David's DVC Rentals. Here you just pay a slight premium for using David's, and David's does all the work! You never have to deal with the owner yourself.
This way you don't have to book directly and can save money! Overall, through this David's DVC rentals review, you will learn that this is a secure, professional and well-established service.
Essentially, David's connects DVC owners who want to "sell" their timeshare points to people like you and me who want to "buy" the points for a cheaper rate. Of course, being a DVC member gives you perks such as a severely reduced rate, which is then turned over to the buyer, aka you and me, so we can stay at deluxe resorts for a moderate rate too!

Which Disney Resorts does David's DVC rentals cover?
David's DVC Rentals is available in a variety of different locations. Available to David's are inventories of rooms located on Disney properties at the Walt Disney World Resort Florida, Disneyland Resort California, Aulani Hawaii, South Carolina and Florida Atlantic Coast.
You can choose from a variety of Disney resorts too! Don't worry, we've got you covered in this David's DVC rentals review– after all, what king of review would this be if we weren't specific with your options!
As a side note, we are just listing the rentals in Orlando, FL, next to Walt Disney World. You can rent from:
Disney Animal Kingdom Villas at Jambo House
Disney's Animal Kingdom Villas at Kidani Village
Bay Lake Tower
Beach Club Villas
Boardwalk Villas
the Villas at Disney's Grand Floridian
Old Key West
Disney's Polynesian Village Resort
Disney's Riviera Resort
Saratoga Springs Resort and Spa
Boulder Ridge Villas at Disney's Wilderness Lodge
Copper Creek Villas at Disney's Wilderness Lodge
My personal Disney Trippers favorite and the best bang for my buck? Staying at the Beach Club Villas or Boardwalk Villas! I am an Epcot girl myself, so to get these resorts for a fraction of the cost is a real steal!
You can see a list of all the resorts covered here!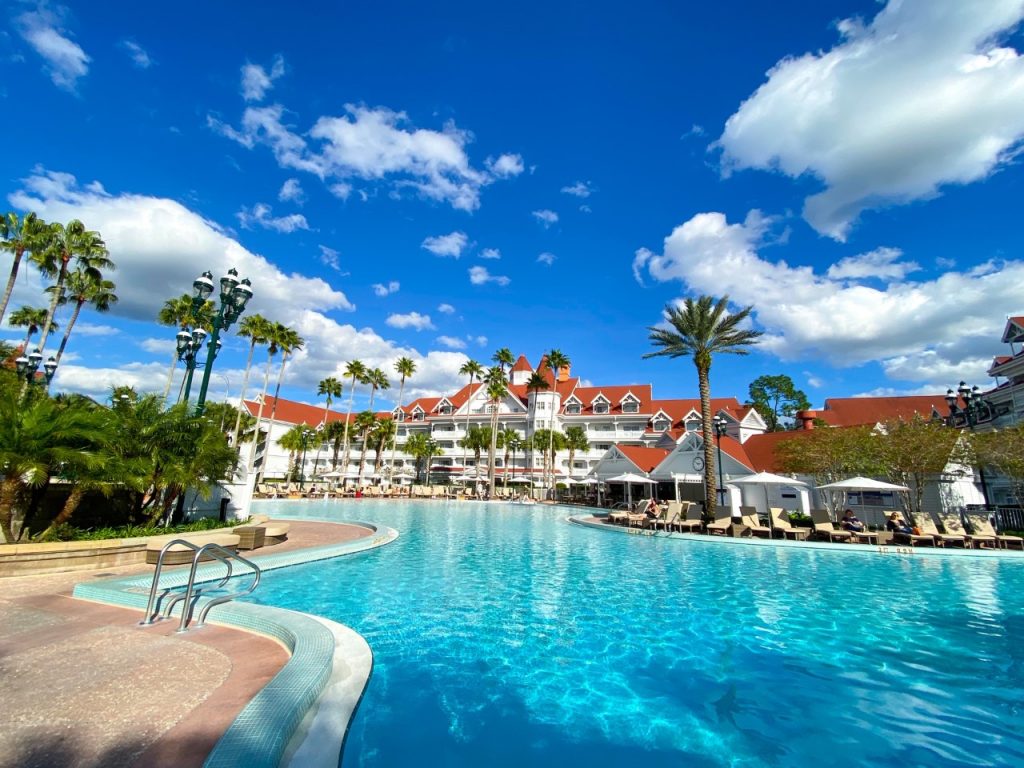 Working with David's DVC Rentals on Securing your Booking
We want to make sure we stress the wonderful customer service Davids has in this David'd DVC Rentals review! David's is fantastic! They are VERY helpful and quick to respond.
One of the best elements of their website is the live chat: you can talk with someone quickly, and get effective answers. Or if you'd prefer, you can also call David's too! So whether you are confused, concerned, or anywhere in between, we love David's customer service!
Before I make a booking, I will either call or live chat with Davids to talk through any questions I may have. Their team is always incredibly helpful and as a customer, I really value this!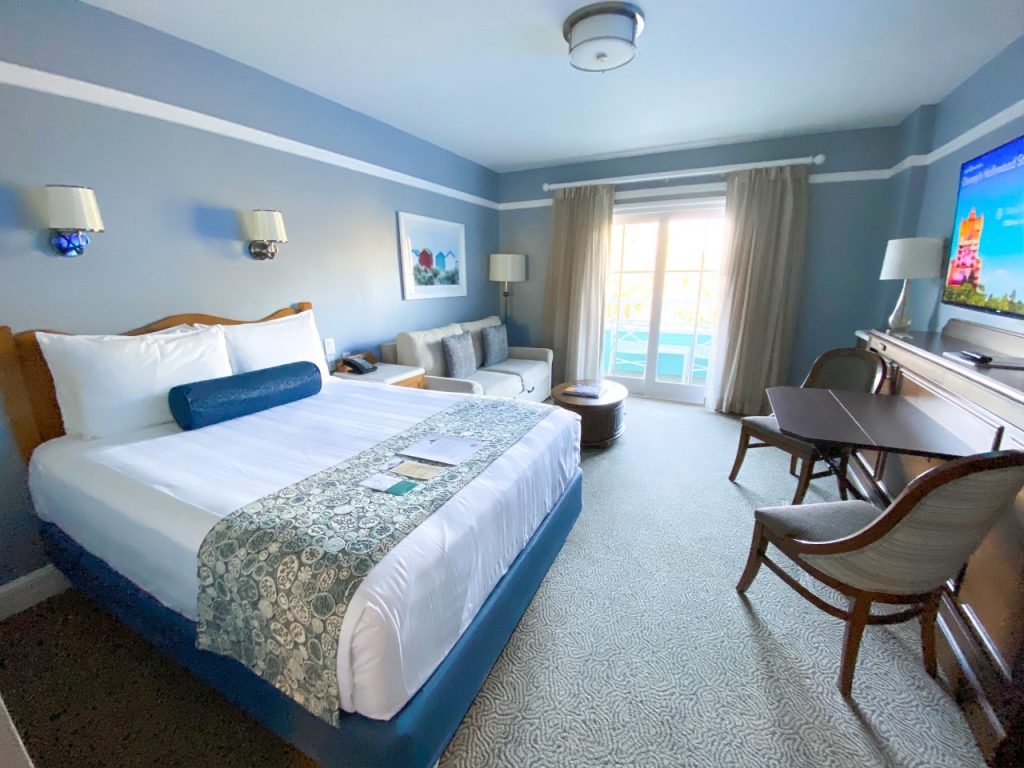 David's DVC Rental Process Review
Please remember, when booking with David's DVC rental, you are paying David's who is talking to the owner. You don't have as much control as if you were doing a direct booking, and it is up to David's to make your reservation.
We trust David's completely, which is why we are writing this David's DVC rental review! They are secure, professional, and well-established. We personally have booked through them multiple times and are happy to recommend it to others! You can even check out other testimonials on their website!
Of course you can do all the work of scouring DVC Facebook groups to connect with an owner, but this is way easier and I love this company.
As mentioned earlier, there is no membership required. You just pay a premium for using David's, which is still much cheaper than booking directly on the Disney website. And this can help you avoid any weird interactions through owners (who are usually contacted through Facebook groups and online forums).
For peace of mind, we recommend using David's to keep it simple. Plus the small variation in the premium fee is totally worth the lack of stress and hassle of interacting with owners!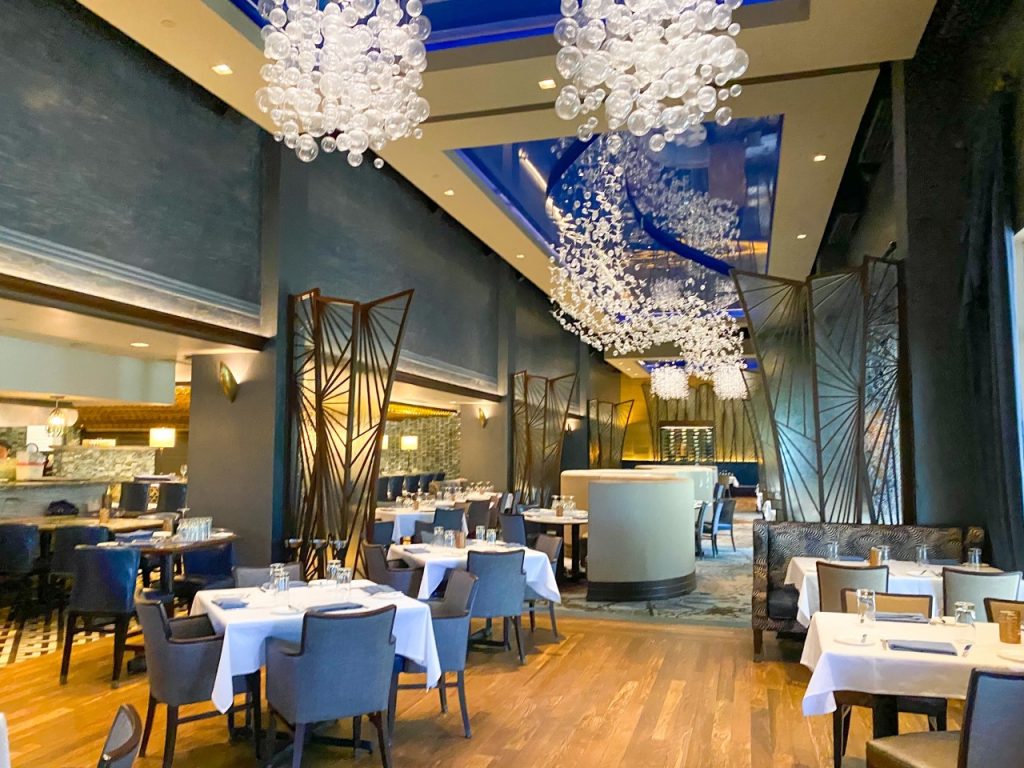 How to Rent Points with David's DVC Rental
It may be helpful to know how many points you will need before beginning your process with David's even! You can calculate your rental points through this cost calculator.
Bookings only open up for DVC owners 11 months in advance (for their 'home' resort) and 7 months in advance if they want to book somewhere other than this, so this is the earliest you can book. But, you should definitely do your research in advance to identify your preferred location(s) to rent DVC points, so when that 11-month window opens, you're ready to start searching.
It's a great idea to have a second (and even third) choice in mind – and David's Vacation club will take those details at the same time as making your first choice and will only book if your first choice is not available – so it could save you valuable time and help you secure your top preferences! Although there isn't really a bad location to rent DVC points, we think that knowing what you want will help optimize your experience.

When you're ready to book at David's DVC rental, complete the straightforward reservation form. Before you submit the form, you'll need to pay a deposit, which can be paid by Visa, Mastercard or PayPal; this is non-refundable (as long as they can reserve one of your identified choices).
Once you're notified that your reservation request has been fulfilled, you'll be required to pay the balance within 24 hours.
If you are like me and like to speak to a real human, you can call David's DVC rental or use their online chat. I have rented countless times this way and the staff are super helpful and explain things in a way that you can understand! If you are feeling confused, just contact them! We promise we wouldn't be writing a David's DVC rental review unless we swore up and down they were worth it!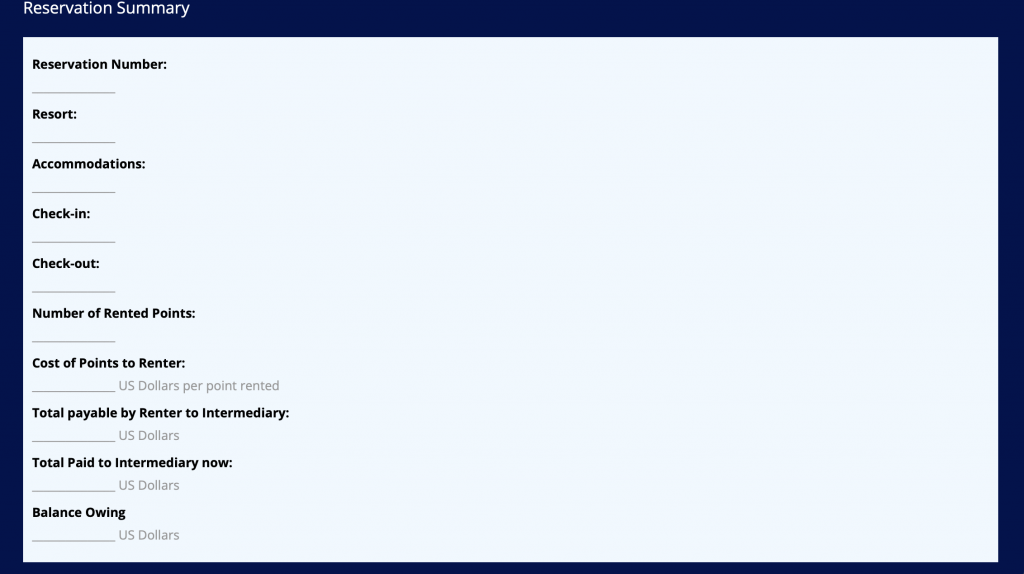 How much Money do you Save by using David's Disney Vacation Rentals?
$19.00 US per point is the current rate for reservations that use David's DVC rental and book up to seven months in advance. David's dose not negotiating any prices! However, sometimes there may be some slight modification because of supply and demand. Sometimes the DVC points are reduced to $16 or even $14. I've seen as little as $9!
But what does all this mean? Since you are not a DVC member and we aren't either, these weird "per point" things probably don't even make sense!
Let's give you a David's DVC rental review example:
For six nights in peak season (summer, June specifically), you would pay $1,444 for your Deluxe Disney resort through David's. If you were to book directly through Disney, you would pay over $2,827. This is almost double the price! So if you want to cut your vacation housing in half, use David's! This way, you get to stay are a deluxe Disney resort for the price of a moderate resort!
This is an insane saving and as an annual pass holder, has allowed me to visit Disney and stay at some amazing resorts without completely breaking the bank!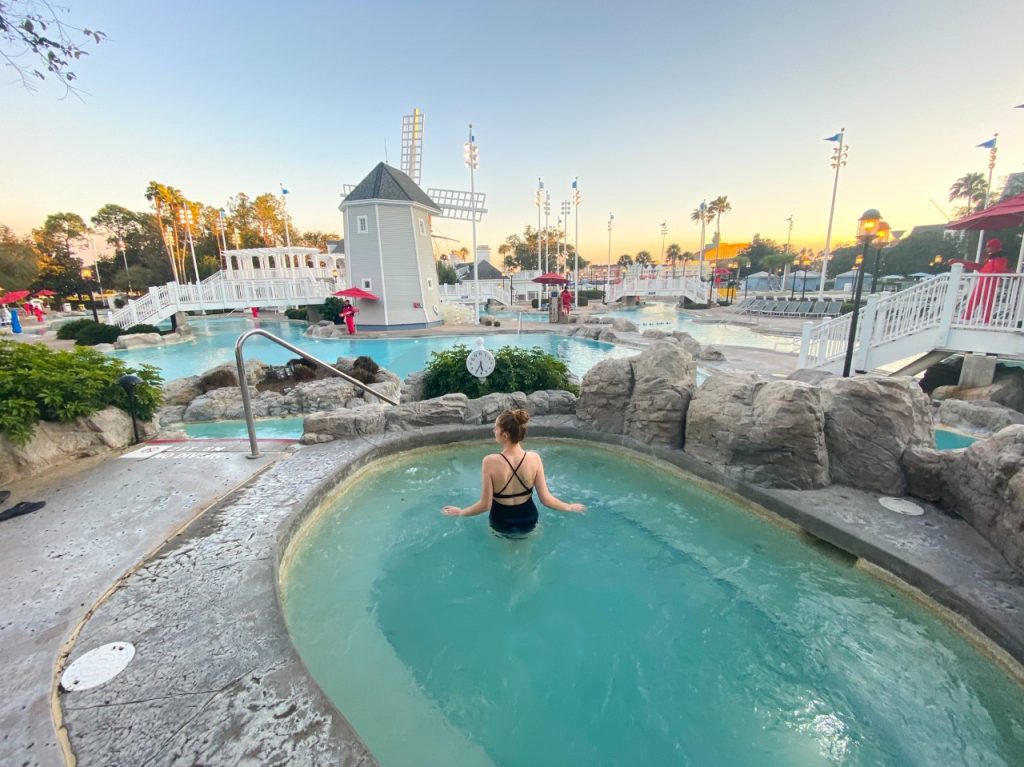 What are the Benefits of Renting Points Through David's DVC?
We want to make sure this David's DVC Rental review covers all bases, so let's start with the pros of renting through David's! Of course, the biggest attraction of using David's DVC comes down to budget. Renting DVC points and using David's can make that sort of difference for you, especially when trying to book a deluxe resort!
You can also have flexibility- you don't have to rent DVC points in blocks of a week , for example. Unlike most timeshares, you can choose to resort hop and experience the best deluxe resorts as you are allowed to choose to rent DVC points at as many resorts as you'd like!
You can also modify your dates! This can also let you save more money. But most importantly, if you are traveling with children, all DVC rooms have Pack n Plays that don't count toward permitted room capacity! And in addition to this? You still get on site-transportation, can use your magic bands, and have free parking! This David's DVC rental review just shows that David's is truly a win-win-win!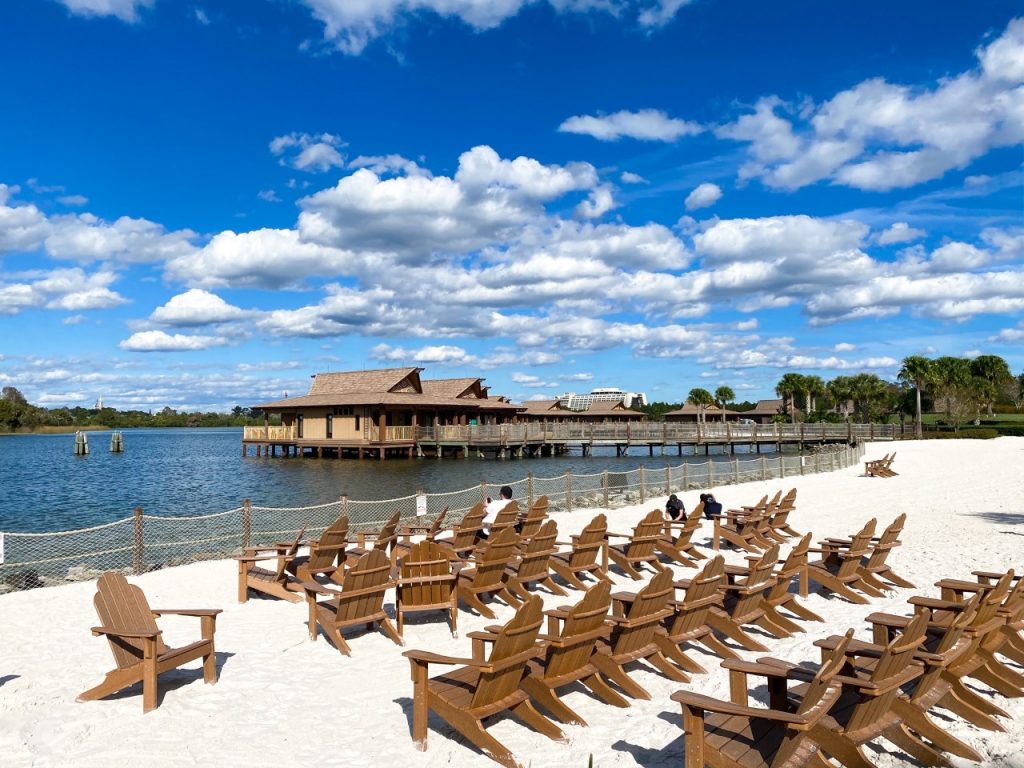 What are the Downsides of Using David's DVC?
When you use a DVC rental or stay there, you get reduced Mousekeeping in your room. So, if after a certain time period, you feel like you will really need fresh bathroom towels, replenishing of toiletries, replenishing of coffee, and more than daily trash removal, you can pay for more Mousekeeping when you check in! You can also request a broom and dustpan if this is of importance to you.
Lastly, try to keep in mind that when you are renting either through David's or rentals for DVC, there may be limited inventory. So please, make sure you are checking Dedicated Reservations or requesting a few dates and options if using David's just in case things don't work out overall! And also note that cancelations and updates are not permitted after you pay!
But as a whole, even with possibly needing alternative dates or only getting so much Mousekeeping, we truly think the the Pros outweigh the Cons!

Can you do Last Minute Bookings with David's Vacation Rentals?
Timing means everything when making these bookings! You truly want to book as far in advance as you can. You can start booking at 11 months out, and we highly recommend doing so. This way you have a higher chance of getting your most desired dates and resort of your dreams!
Please remember that when using David's DVC Rental, this is not like booking a regular hotel room. The booking systems won't always reflect open inventory, so don't delay!
And in this David's DVC rental review we want to reiterate what they say about booking: for popular breaks, dates and holidays, it is best to book on the recommended time line of 11 months in advance. For summer and winter (like June, July, and December), book 8 months in advance. And if you are looking at beach resorts, definitely book 9-11 months in advance for peak summer seasons! And please remember these are just guidelines: they do not guarantee actual availability.
What you do want to do is head to the David's Website and look under "Dedicated Reservations." This is where you go if you want to see what inventory has already been booked, but people cannot take. Owners try and connect with someone else to "buy" the points for their stay.
This is what we have done many times and is great for last-minute bookings! Of course, you can always live chat or call Davids and ask any inventory questions you may have. There are often last-minute bookings that are open!
We also want to make sure you know that it is possible to do last minute bookings with David's! This only exists under the dedicated reservations, however!!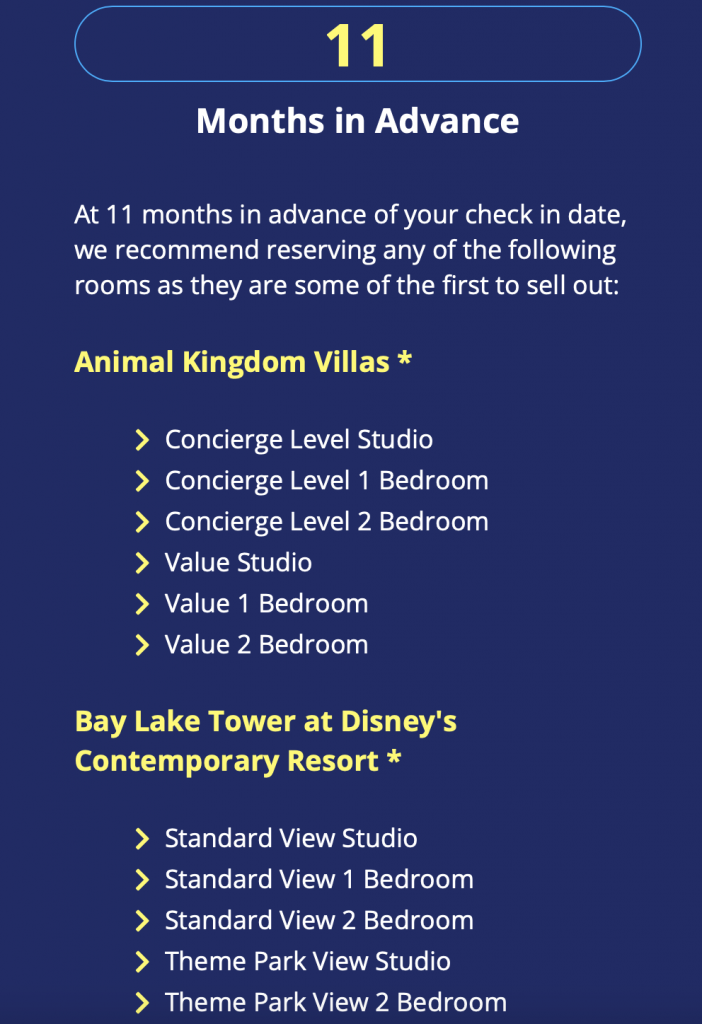 David's DVC Review: The Final Verdict
If you are renting DVC points and are available to be flexible with your dates and even your resort choices, we highly recommend David's. That's why we wanted to write this David's DVC Rental Review! This is a superior experience you won't regret.
We are, honestly, so obsessed. David's is what I recommend to my out-of-town friends or to anyone who wants to stay on a budget. So, please don't have any doubt and at least give David's a shot!
If you aren't sure about your Disney vacation, want mousekeeping every day, and are scared about the cancellation policy, I understand.
But I will promote the concept of "renting DVC points" until I am done going to Disney because I love saving money and love staying at the "fancy" resorts for an affordable rate!!!