Have you heard about the newest meal-offering: Disney Dining Plan Plus? Some people tell us they find the dining plans pretty confusing, so adding a fourth one to the mix may add to the confusion… but don't worry! We've got you covered – we're going to break it down and help you to understand what the new Disney Dining plan plus is, as well as how to use it.
This addition to the Dining Plan family gives greater flexibility and has been received with appreciation from Disney fans around the world! In addition to the Quick Service Dining plan, the Disney Dining Plan and the Deluxe Disney Dining Plan, the Disney Dining Plan Plus sits between the standard dining plan and the Deluxe Dining plan.
We're going to walk you through everything you need to know about it and help you work out your answer to the all important question: is the Disney Dining plan plus right for you?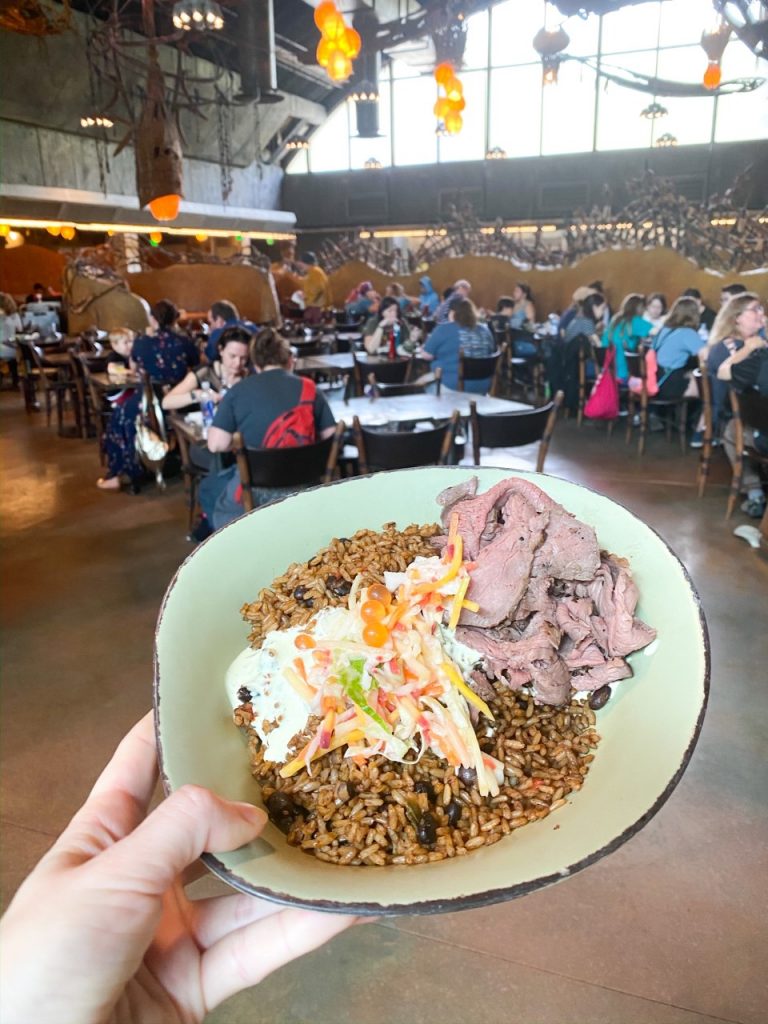 What Is The Disney Dining Plan Plus?
The Disney Dining plan plus is another way of pre-paying for the food and drink you'll have during your Disney vacation. It's similar to the standard/original plan, but the extra flexibility makes it much more of a Disney
PLUS
Dining plan!
As with all the other Dining plans, the Disney Dining Plan plus is only available to guests staying at a Disney resort. The plan must be purchased for all guests (aged 3 and over) and for the duration of their stay.
The Disney dining plan
plus
will give you 'meal credits' at Table Service or Quick Service locations. Disney's Quick Service restaurants are the ones where you place your order at a counter and then carry it to your table (with 2 exceptions – Be Our Guest breakfast and lunch and Pizzafari Family Style dining). You won't get waited on in a Quick Service restaurant, so if you want a refill on your drink, you go and get it yourself. Table service restaurants are where you're greeted; taken to your table and waited on.
The number of credits given are per guest, per night (not day) of the stay.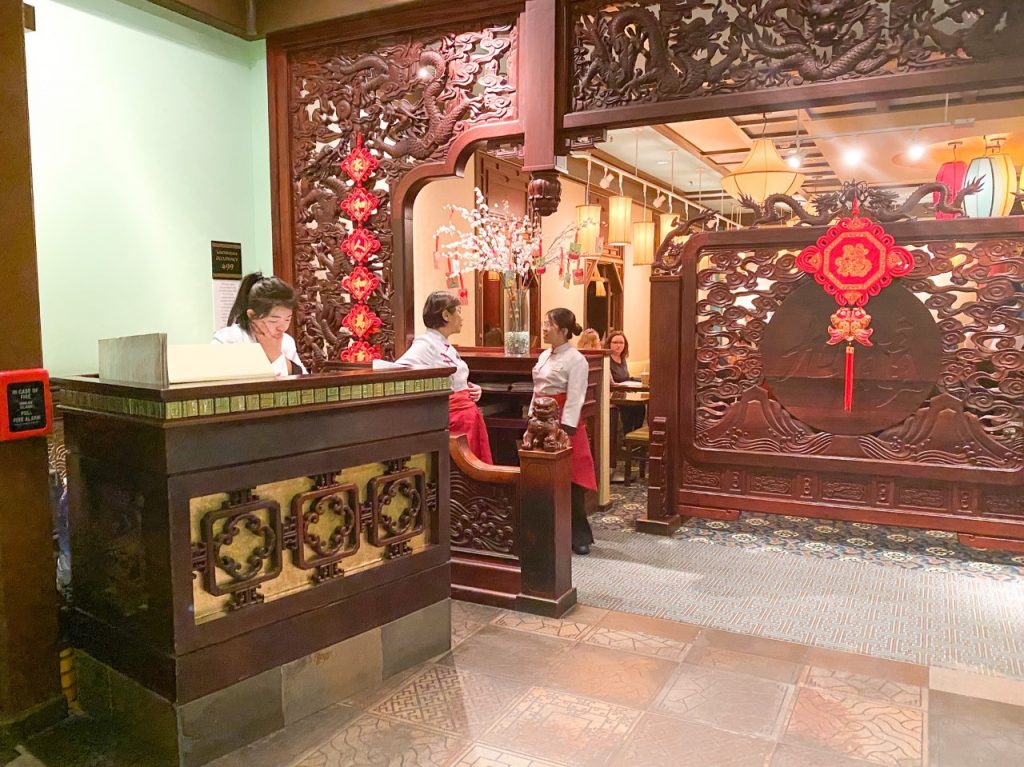 What Is Included On Disney Plus Dining Plan?
Similar to the standard/original plan, the Disney plus dining plan will give each guest 2 meal credits per night of stay, plus 2 snack credits and a refillable mug for use in any resort. Giving users of the Disney plus dining plan MUCH more flexibility, however, guests can choose whether to use their meal credits in a Quick Service or Table Service location.
The refillable mug can be used in the self-service soda fountain in any resort's Quick Service restaurant. Many people, when dining in resort, use their mug for a drink with their meal and then either ask to swap the drink for a dessert (some locations will allow this) or they take a can/bottle of drink (alcoholic or non-alcoholic) back to their rooms for later. Doing this may help save the temptation to use a snack credit on a bottle of soda. You aren't limited to soda in your refillable mug, you can choose tea, coffee or hot chocolate, too.
As with all of the dining plans, users of the Disney plus dining plan can choose how and when to use their meal credits – they can be 'saved up and splurged' on signature dining (although this wouldn't make the most efficient use of your plan) or they can be spread evenly over your stay. Unused credits roll over to the next day – all credits must be used by midnight on your check out day.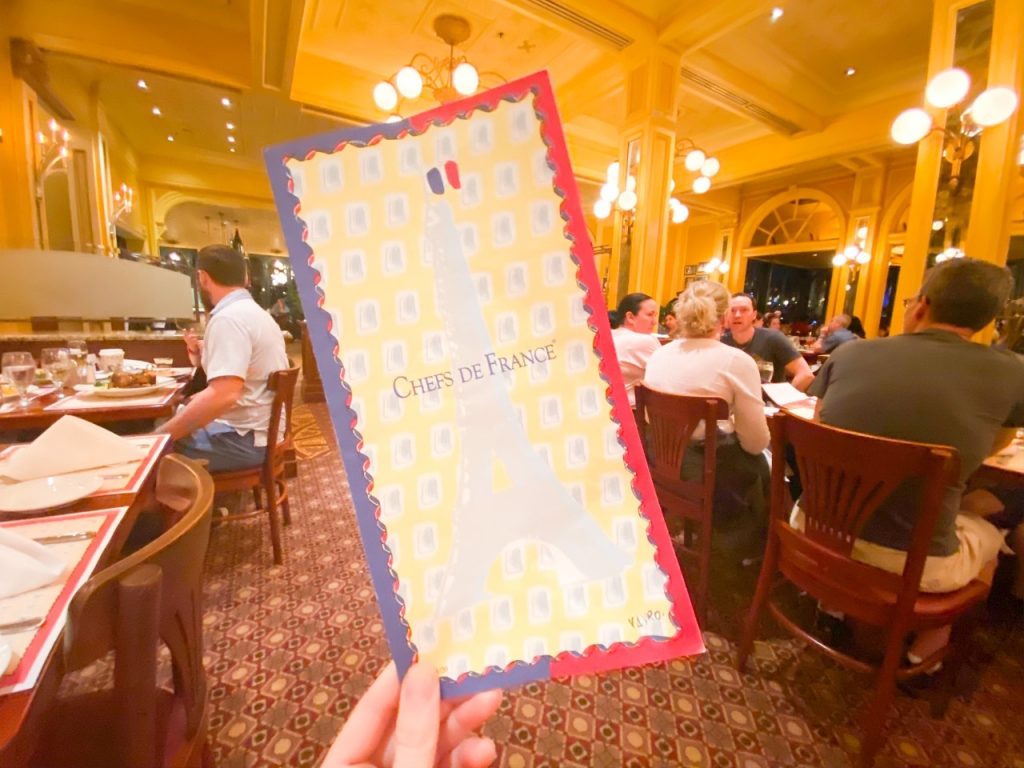 What's in a Quick Service credit?
A Quick Service credit on the Disney plus Dining plan includes an entrée, or a complete combo meal, and a drink from a Quick Service restaurant. You can use your credits for Breakfast, lunch or dinner. The entrée may be something like a sandwich with chips; burger with fries – Disney have a broad range of healthy and adventurous options, too, and you can totally get these on the Disney plus dining plan, like interesting salads or a curry with rice or noodles.
There's also an increasing range of plant based options in all of the parks, which are receiving great reviews from food lovers around the world!
If skipping lines is something you're interested in (and we always are, particularly as we're using one of our Disney Touring plans!), then you should be aware that an increasing number of Quick Service locations are allowing mobile ordering, which means you can order your food using the My Disney Experience App before you're even near your dining location!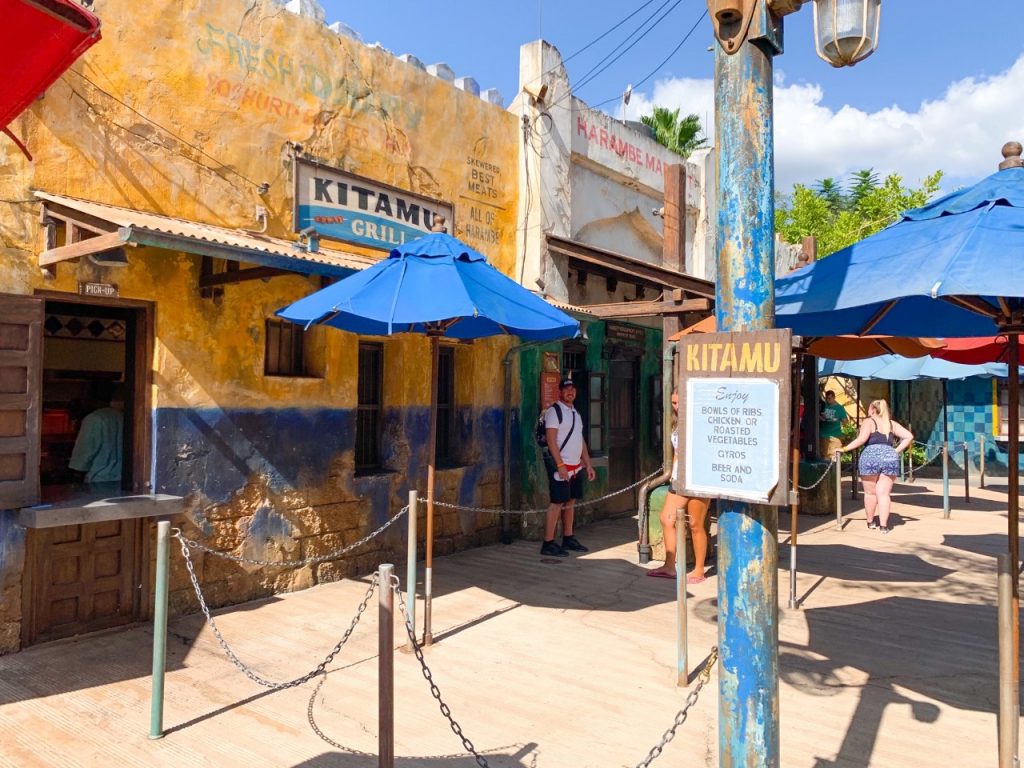 What's in a Table Service Credit?
A table service credit on the
Disney plus dining plan
includes an entrée, dessert and a drink (breakfast does not include dessert but buffets will have 'sweet' options available). Unlike the Deluxe option, the Disney plus dining plan does
not include
appetizers.
Be Our Guest is an interesting anomaly – for breakfast and lunch it is a quick service location (that you can – and should – make advance reservations for AND pre-order your food to avoid waiting in line!) and for dinner it is a table service restaurant which uses 2 table service credits.
Guests on the Disney plus dining plan can also use their table service credits for signature dining, in-room dining and dinner shows (but these are 2-credit options).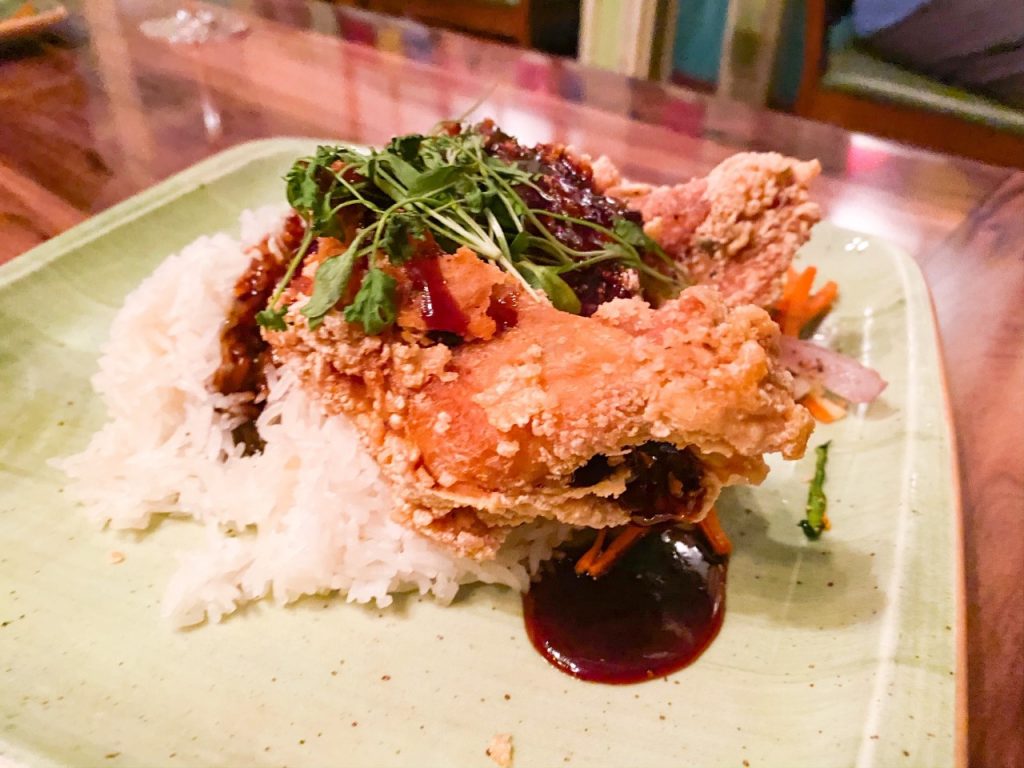 What drink options are available?
There are 2 main drink options available for both Quick and Table service dining:
Each diner can choose from fountain drinks (and milk) as well as from any speciality drinks that are offered at that restaurant (e.g. shakes, smoothies etc). Not every restaurant has the same options with regards to speciality drinks, so it pays to check the menus in advance.
Diners over 21 could choose, instead, to have a single-serving of beer, wine or a cocktail/mixed drink. Again, the menus vary for cocktails, so check in advance if there's something you particularly like or want to try. Don't forget your ID if you're ordering alcohol!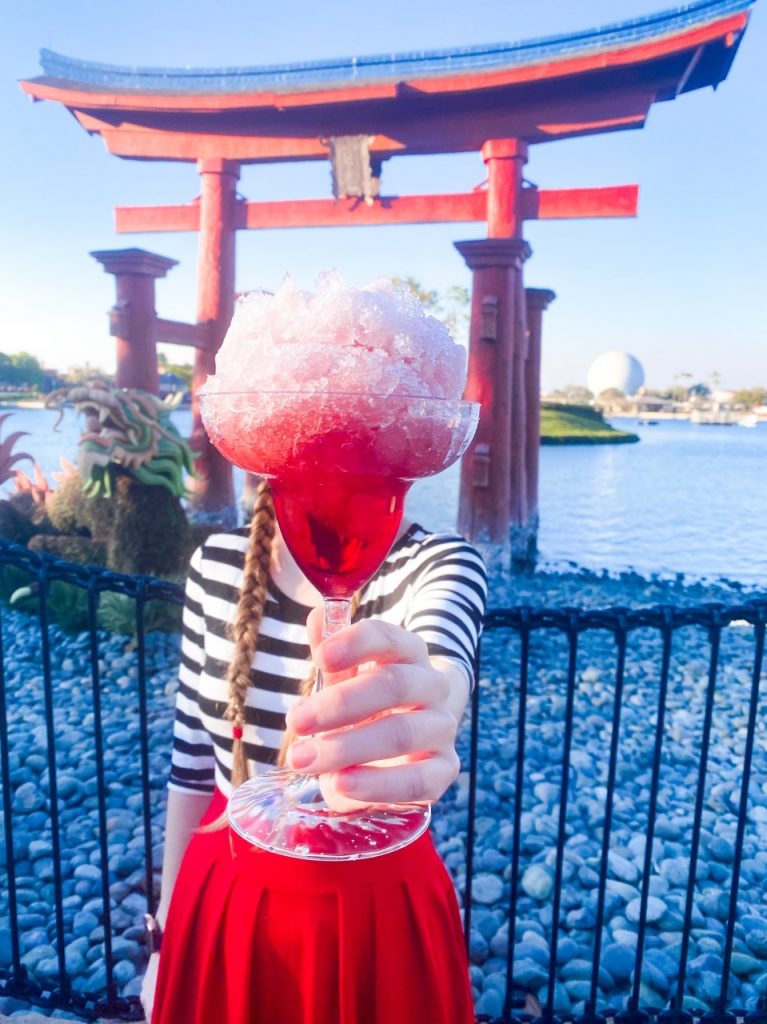 What Are Snacks On The Disney Dining Plan Plus?
Snacks are, typically, things that cost up to/around $5 on the menu.
Bottled water/drinks; ice creams etc count as snacks, but in general, we feel there are FAR better uses of your snack credit. Generally, to get good 'value for money' for your credit, you should be aiming for snacks that are over $5.
Anything that you can use a snack credit for has a purple DDP logo beside it on the menu. Read on for 'best snacks' and best use of snack credits.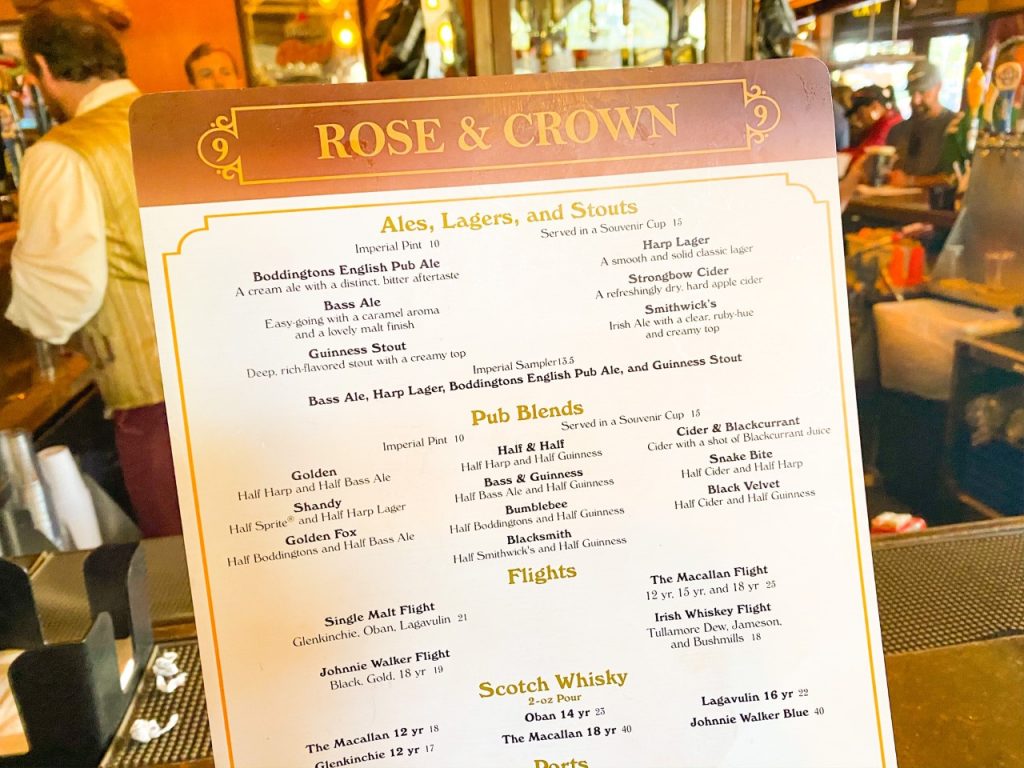 2020 Disney Dining Plan Plus Credit Values
The 2020 dining plan cost helps guide you to make sure you're selecting the right plan for your party – to save you money, not waste your money.
Quick Service Dining Plan – $56 per adult, per night, $26 per child, per night
Standard Disney Dining Plan – $79 per adult, per night, $30.50 per child, per night
Disney Dining Plan Plus – $95 per adult, per night, $34 per child, per night
Deluxe Dining Plan – $120 per adult, per night, $47.50 per child, per night
This is a 'per night' price and, remember, you'll need to pay for it for each night of your stay and for everyone in your room (over the age of 3).
Kids under 3 don't pay for tickets, so you can't buy a dining plan for them, but with the amount of food you can get on the Disney Dining plan plus, you shouldn't need to. Read more about
Disney with toddlers/under 3's
.
Generally, to get the best value for your money on the Disney dining plan plus, you need to be spending at least $85 per day on your 2 meal credits and $5 on a snack. Read on to find our Dining plan calculator and how to use it. Read on and we'll help you figure out if the Disney plus dining plan is the right dining plan for you!
Character meals and dining packages are, generally, a great use of credits. Signature dining may not be the best use of credits, as your meal would rarely cost over $84, but it may be a great way for you to experience a restaurant you otherwise may not feel is justifiable, because of the cost.
Others have created
this spreadsheet
, which lists the average and maximum prices for the table and quick service restaurants (quick service is on the other sheet, change this at the bottom) and will also tell you which Table Service restaurants/dining packages are 2 credits.
Remember, when dining in a buffet, or Table Service restaurant (including family style service), the Disney dining plan plus doesn't include gratuities, so you will need to factor that in, based on what the price of the meal would have been. The shows and Cinderella's Royal Table are unique in that the meal credits include the gratuity. You
don't
need to add gratuities when using Quick Service credits. You may be interested in our full article on
Tipping at Disney
.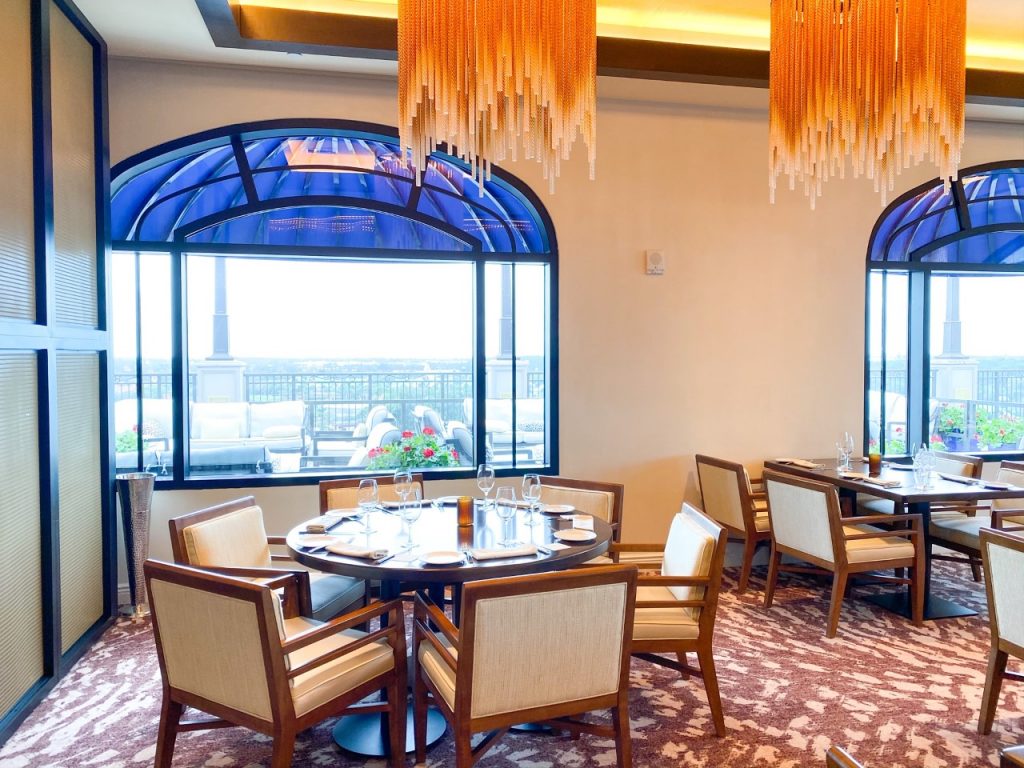 Using Table Service Credits
Your server will probably ask, but if they don't, tell them that you are on the Disney dining plan plus. When it comes to 'paying', they will bring you the bill which will show you how much is expected for the gratuity – be aware that Disney automatically adds gratuity for parties of 6 or more – and you will get the receipt showing how many credits you have left.
How Do I Tell If The Dining Plan Plus Is Right For Me?
Having seen the prices you're sure to be wondering whether the Disney dining plus plan is for you – after all, it's a lot of money to add to your park tickets and accommodation, so you want to know it's going to benefit you, right? You totally can, by using our free and simple calculator, below!
Download the Disney Dining Plan Calculator by clicking on the link below and you will see more detailed instructions as well as a completed example for a 3-day plan. In order for the calculator to work correctly for you, you must fill out, in the grey boxes, exact prices for where you want to eat, as they reflect on the Disney website!
Choose what you would normally order; don't over or underestimate or the results won't come out accurately for you. Fill out each and every box in order to get an accurate depiction. You can even use the sample for inspiration!
Filling out our Disney Dining plan plus calculator fully and to the best of your ability is the only way to get a good look and see if the plan will be worth it for you! Yes, it takes a little time, but think of all the money you will save if it doesn't work out for you and you don't buy it, or all the money you'll save if it ends up working out in your favor! You're going to be spending a lot on the dining plan, we think it's worth a little time and effort here to make sure you're choosing the option that will work for you!
As mentioned above, character dining is a great use of meal credits as they're typically over $50, so will help you get to your all important $85 per 2 credits.
Download The Disney Dining Plan Plus Calculator
Please note: When using this calculator, you will read each column from top to bottom. So the first column on the left will be "Day 1" and then you will go DOWN that column [not over left/right] but top/bottom and here you will fill out by breakfast/lunch/dinner/snack! I hope this is easy to understand!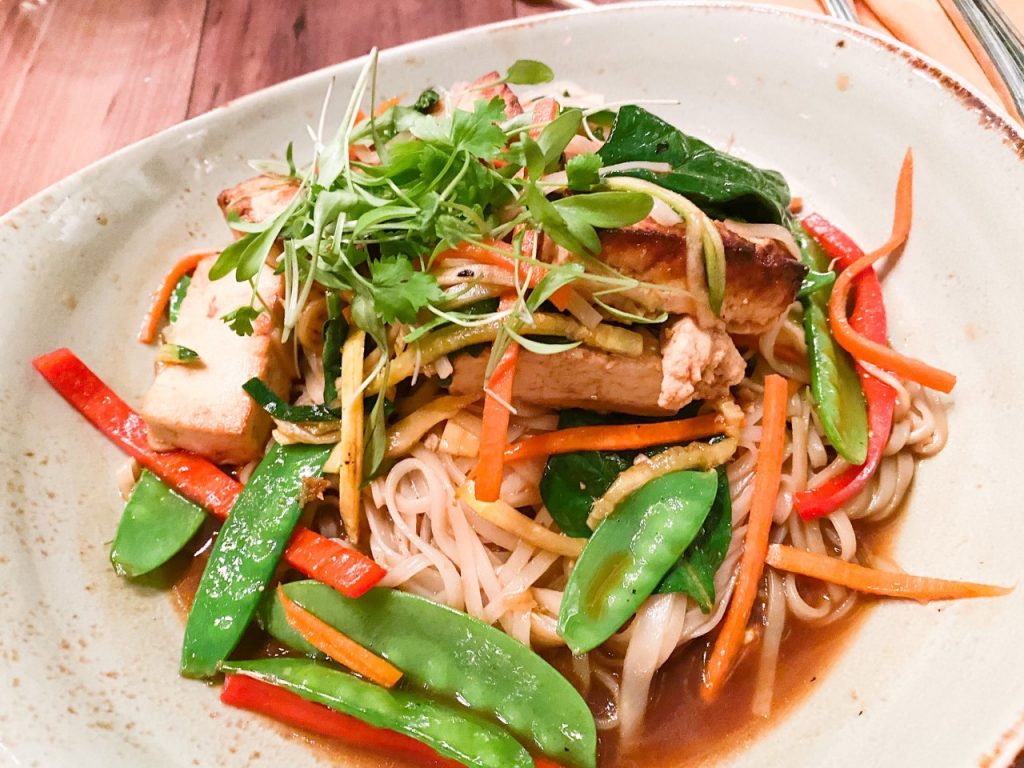 What Are The Best Snack Credits On The Dining Plus Plan?
There are plenty of snacks – too many to list all the possibilities! However, others have created
this spreadsheet of snacks,
which is a great source of information on snack credits.
There are SO many great snacks, even some that are becoming iconic and we've showcased some of the very best in
20 Best Disney Snacks
As mentioned already, to get the best value from your snack credits, you should be looking to use them on items that cost over $5. It's advisable not to use them on bottles of water or soda, when you could use them for French Onion soup (lunchtime at Be Our Guest) or an ice cream sundae at the Plaza Ice cream parlor, for example. Your snacks are going to go way further, be more filling and satisfy your tastebuds more, this way.
Don't forget, you can ask for a cup of water at any quick service dining location in Disney parks (my kids don't like the taste of 'Disney water', but I keep a couple of sachets of Crystal light or similar in my bag and they're happy!). And remember to take your refillable resort mug if you're dining (or snacking) at other resorts!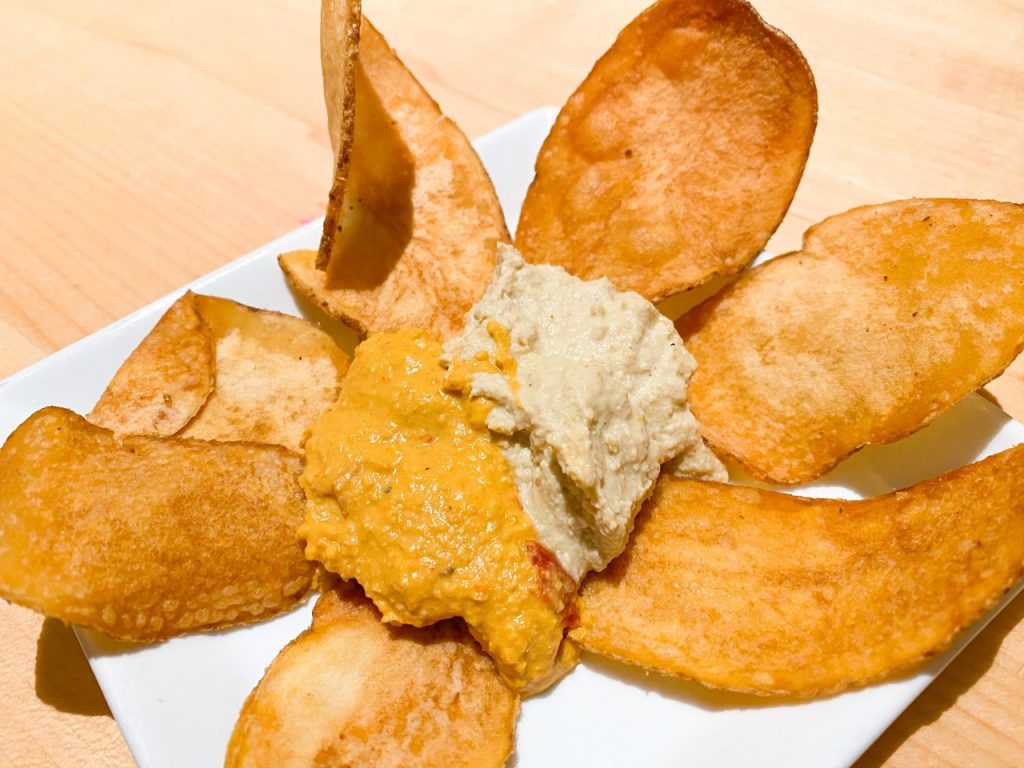 Children And The Disney Dining Plan Plus
Children (aged 3-9) need to order from the kids' menu (adults can also do this, if they want).
If your child is a big or more adventurous eater, you could enquire how much it would cost to 'upgrade' their plan to the adult price. This generally works out most affordable when the 'free dining' offer has been taken advantage of, but it is an option you could consider. Read more about how to get
Free Disney Dining.
We think that the Disney Dining plan plus could really work out well for parties with children. There are so many great
character meals
– including
breakfast options
– to choose from (and they're super expensive if paying out of pocket) that you could do a character meal each day and a regular sit down meal for a change of pace. The benefits of NOT having to make 2 or 3 advance reservations a day will add to that flexibility you can have with the Disney dining plan plus.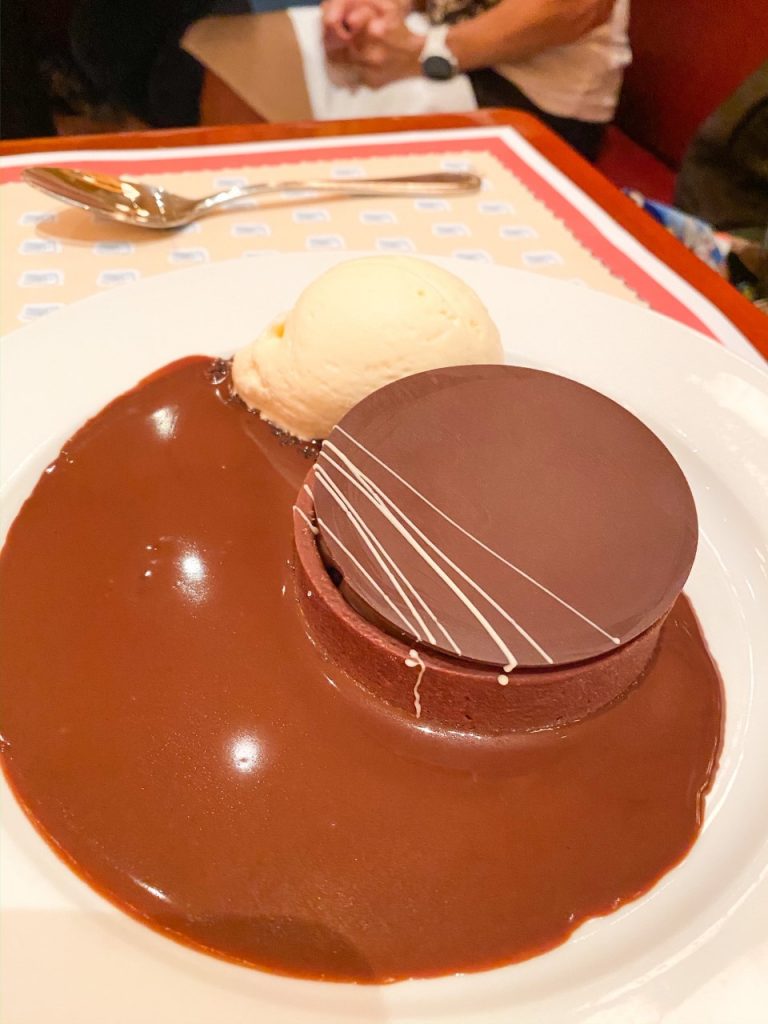 How To Keep Track Of Dining Plus Credits
Every time you purchase a meal or a snack; you'll get a till receipt, which will tell you how many quick service dining plan credits you have left. You can also check, at any time, in My Disney Experience. Failing that, Guest Services or the concierge in any resort will be able to tell you.
What do you think – is the Disney Dining plan plus an option that's going to work for your party? Have you got any questions you'd like us to answer? As always, we'd love to hear from you and are happy to provide any help we can. If you've enjoyed this article, you may like to read our in-depth guide to all Disney Dining Plans; or our Pros and cons of the Deluxe Dining Plan and the Quick Service Dining Plan.
Thank you for reading!