Wondering what to do on your Disney arrival day? Look no further, as we have 12 tips and ideas for when you first arrive at Disney World!
The thing about figuring out what to do when you first arrive in Disney World is it's hard to make a tight schedule of plans due to the unpredictability of travel. Flights can get delayed, reservations can be missed, and check in can be later than expected. When it comes to Disney arrival days, it's always safe to play things by ear, or maybe only plan for 1-2 activities as opposed to a strict minute-by-minute itinerary.
Exploring Epcot? Attending a character dinner at Magic Kingdom? Riding the monorail? Relaxing by your resort's pool? If any of these sound like something you would like to do, then continue reading for details along with some other great tips and things to do on your Disney arrival day!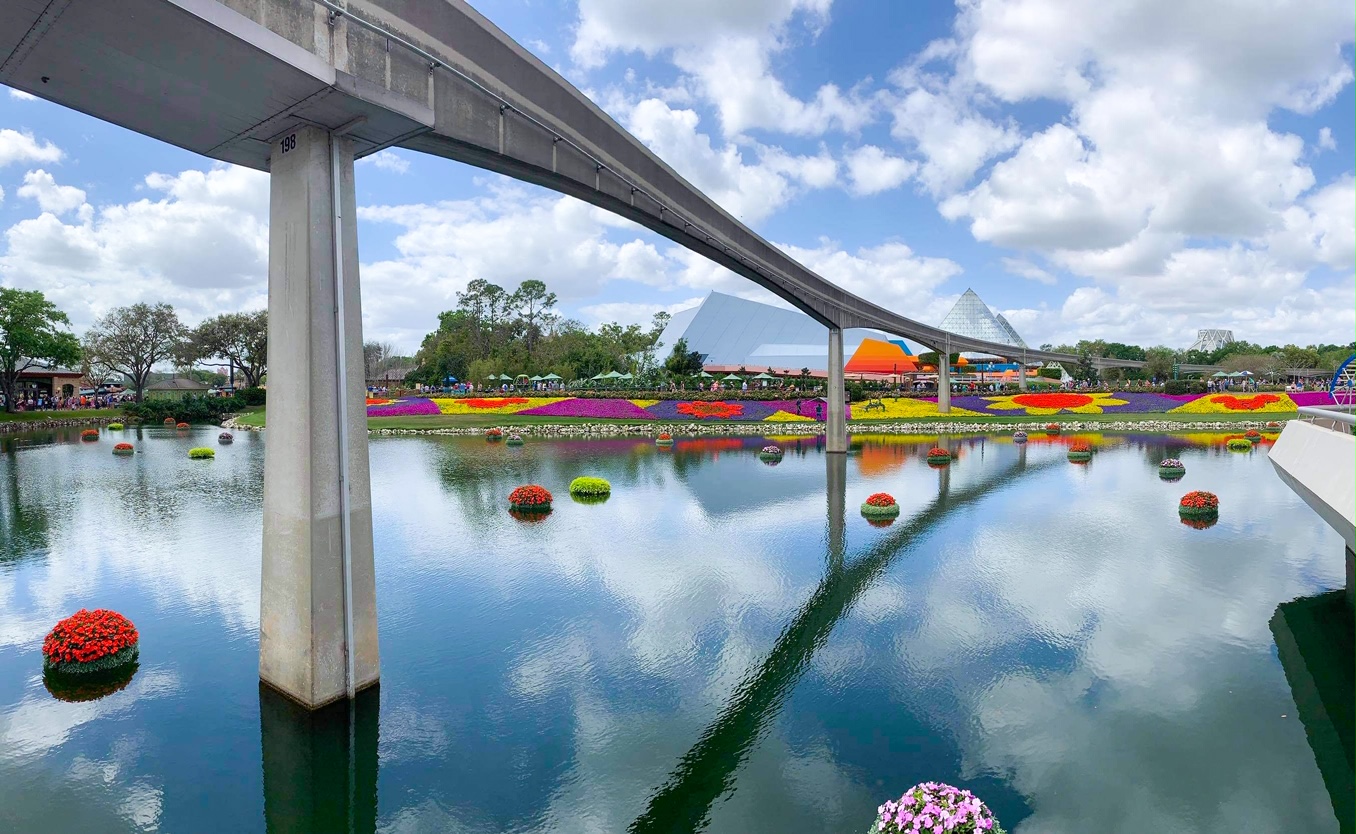 12 Things To Do On Your Disney Arrival Day
Prepare For Your Room To Not Be Ready
The first thing to note on your Disney arrival day is there's a good chance your resort room won't be ready when you get there. Though the standard Disney check-in time is 3:00pm, you should never plan to stroll right into your room as soon as you get there! That being said, you are able to opt into receiving a text when your room is ready. Until then, you can check your bags at your resort so that they will be taken to your room as soon as it is ready, and you can go about your day!
As you arrive, it is important to take care of any room requests you may have. This can be anything like a lake view room at Disney's Contemporary resort or a savanna view at Disney's Animal Kingdom Lodge, a lower or higher level floor, a crib, highchair, bedrails, etc.
From our post, How To Get The Disney Room You Want, you can find out how to go about getting these accommodations made!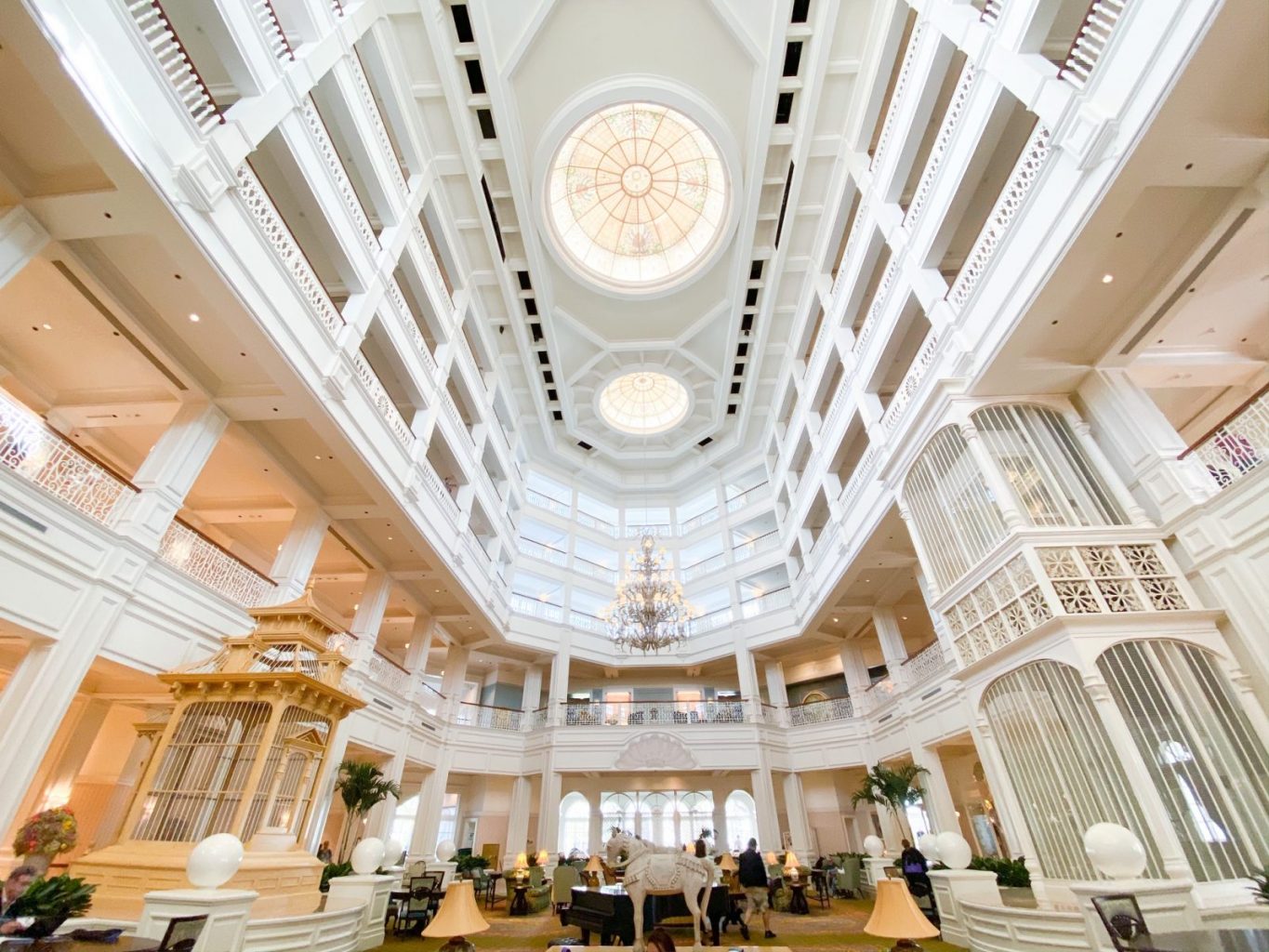 Explore Your Resort
Exploring your resort is a great way to spend your Disney arrival day! There are so many hidden gems inside of Disney World resorts, such as coffee stands, restaurants, pools, gift shops, cafes, etc.
Exploring your resort when you get to Disney World means you're saving yourself time later on in your trip and ensuring you know exactly where everything is when you do need it!
It's also a great time to check out what food options are in your hotel! Try some places out and see how you like it so you can plan for the rest of the week!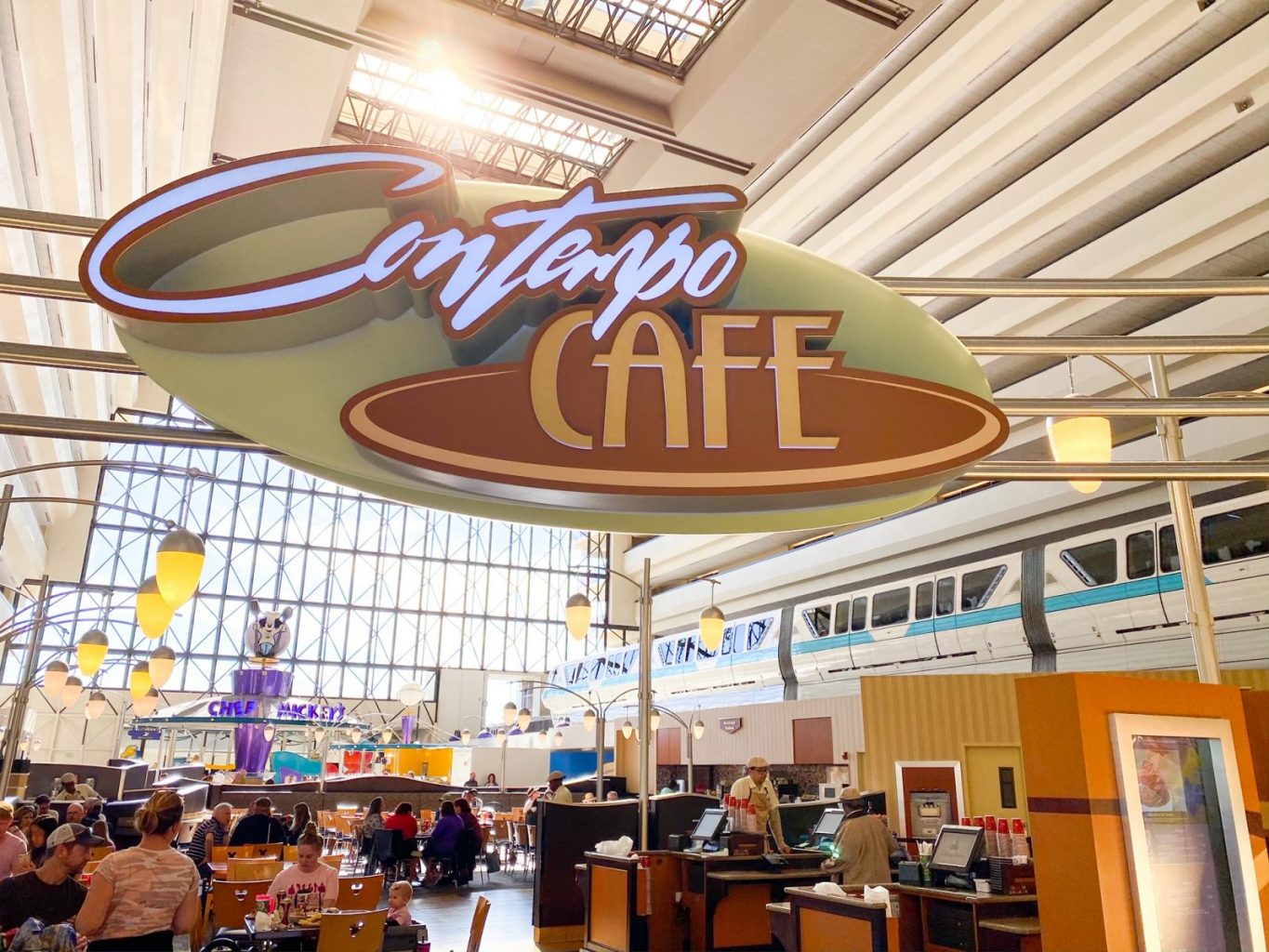 Pool Day
If your plan is to explore your resort when you arrive at Disney, feel free to cool off in the pool on your adventure! It's great to have at least a half of a day where you spend your time tanning by the pool and hanging out at your resort, relaxing. This makes it a perfect arrival day activity!
Better yet, when you choose to spend your first day by the pool, you're building up even more anticipation to the first steps you'll soon take towards Cinderella's Castle. Additionally, you can go over your vacation plans one final time with your group and make sure everyone gets to see what they want to! It's a win-win!
Choose Your Park Wisely
If you decide to visit the parks on your first day, as those with shorter trips tend to do, make sure to go to the park that is open the latest that night to maximize your time.
Magic Kingdom Park, for example, is usually open until 10:00pm and is a great choice for your first day arriving in Disney World!
Animal Kingdom, on the other hand, is only open until 6:00pm! Therefore, unless you arrive early in the morning, we wouldn't suggest visit here first! Save the safari for a longer day!
By choosing the park that is open the latest, you are getting ahead of the game and making sure you get every moment you can of Disney magic!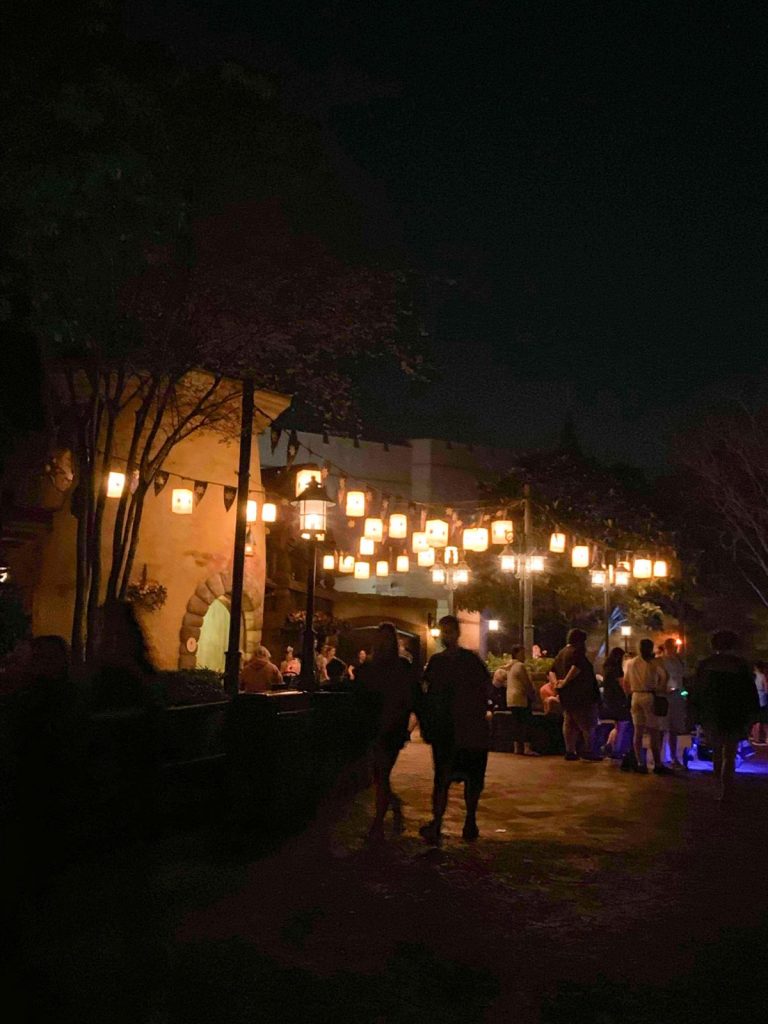 Visit a Disney Water Park
Disney's Typhoon Lagoon and Blizzard Beach water parks are great options for when you arrive at Disney World. With amazing roller coasters, huge slides, and wave pools, there is so much to do at either of the Disney Water Parks, even just for a few hours!
On your Disney arrival day, there tends to be a toss up between adventuring and relaxing, depending on the person. Luckily, at Disney's Typhoon Lagoon or Blizzard Beach water parks, you can get the best of both worlds! Riding some intense water slides and coasters before cooling down in the lazy river will definitely start your vacation off on the right foot.
With two awesome Disney owned water parks, it's a wonder which one you should spend your Disney arrival day at. That being said, we have broken down the amazing attractions at both of them and have everything you need to know HERE.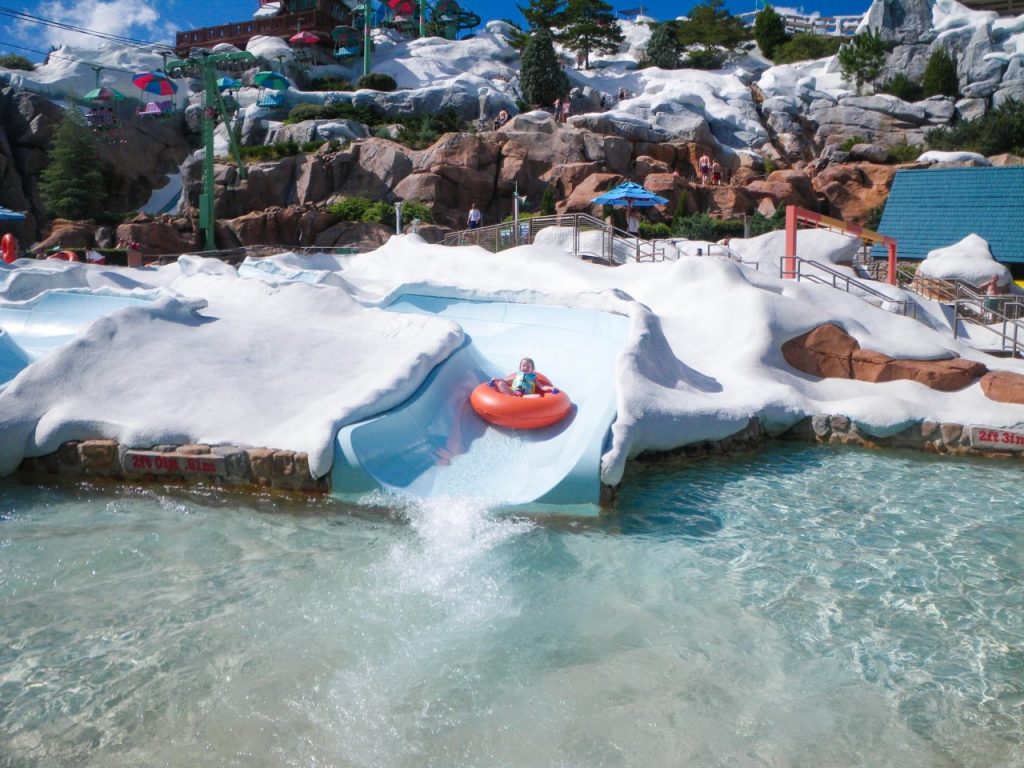 Order Grocery Delivery
Ordering groceries to be delivered to your resort on your Disney arrival day is a great way to save yourself some money and time during your vacation. Whens settling into your resort on your first day at Disney World, it is great to go over your plan for the rest of your vacation!
If you are utilizing the option to make your own food on your trip, whether you want to be healthier, cost effective, or think it's easier to get your entire group together in your room, you will want to opt into grocery delivery.
Read more about grocery delivery to Disney World on our post HERE!
Relax at a Character Dinner
A great way to unwind on your Disney arrival day is to have a character dinner booked for that night! Disney character dinners are one of the most amazing parts of Disney, as you get a multitude of options when it comes to type of cuisine, and you get to enjoy seeing some of your Disney favorites while dining!
When booking your character dinner on your first day at Disney, be sure to give yourself at least 3 hours, preferably 4, after your arrival time. In doing so, you will have allotted time for any flight delays, traffic, or anything else that may take away some unexpected time from you!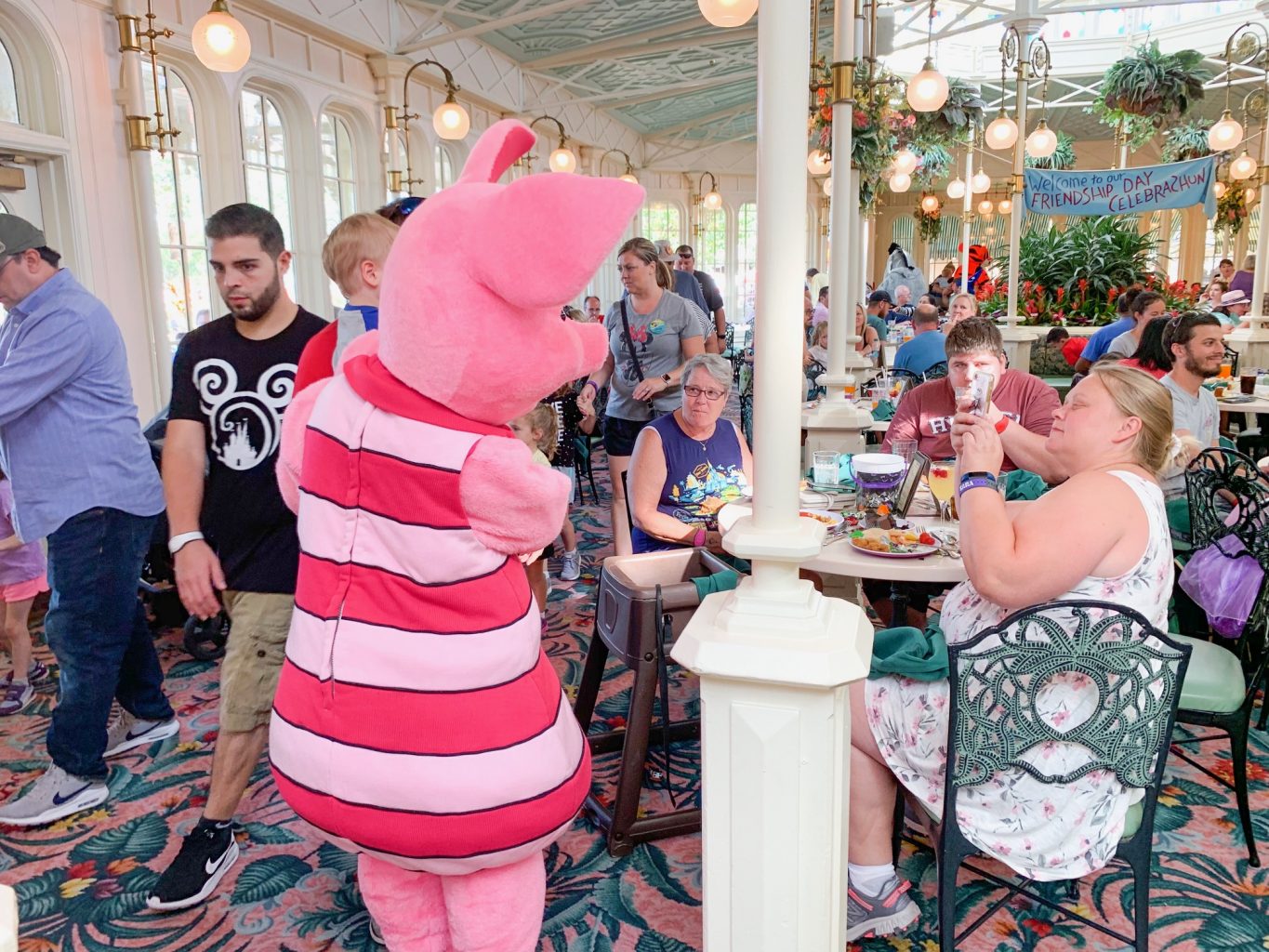 Explore Disney's Boardwalk and Surrounding Resorts
Disney's Boardwalk Resort is home of a pretty pastel set of buildings with dining and entertainment for everyone! The boardwalk can be visited via boat from Epcot and is most beautiful at night when it's lit up and you can walk around the lake!
Disney's Boardwalk is home of pools, arcades, dining spots, a dance hall, and much more! It is a great way to settle into vacation mode! Stop at the Boardwalk Bakery for your caffeine fix and some delicious baked treats!
Stop by the Yacht Club and Beach Club Resorts along the way! You can get there by boat!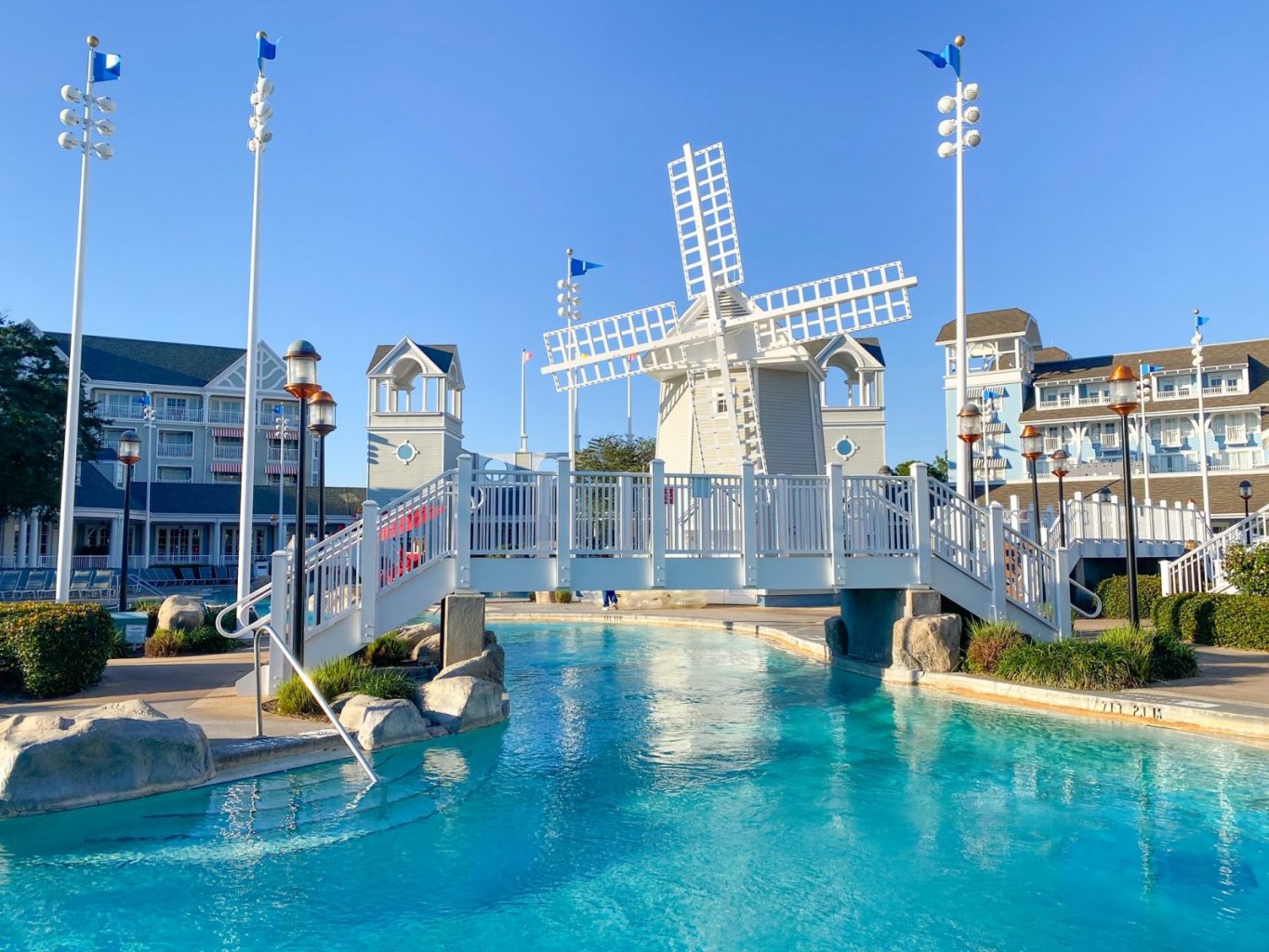 Go Hotel Hopping
If you decide to not purchase tickets on your Disney arrival day, this is one of the options you can use to ensure your day is still magical! Hotel hopping is a must and is free!!!
Hotel hopping is as simple as it sounds simply visiting various Disney hotels and seeing all they have there! The great thing with hotel hopping is you can use Disney's monorail and skyliner, which are available to anyone, regardless of if you have tickets to the parks or not!
Disney World Resorts are truly an experience within itself, and are definitely so neat to check out! Read more about the
Disney Monorail Hotels
and see which one you plan on visiting first!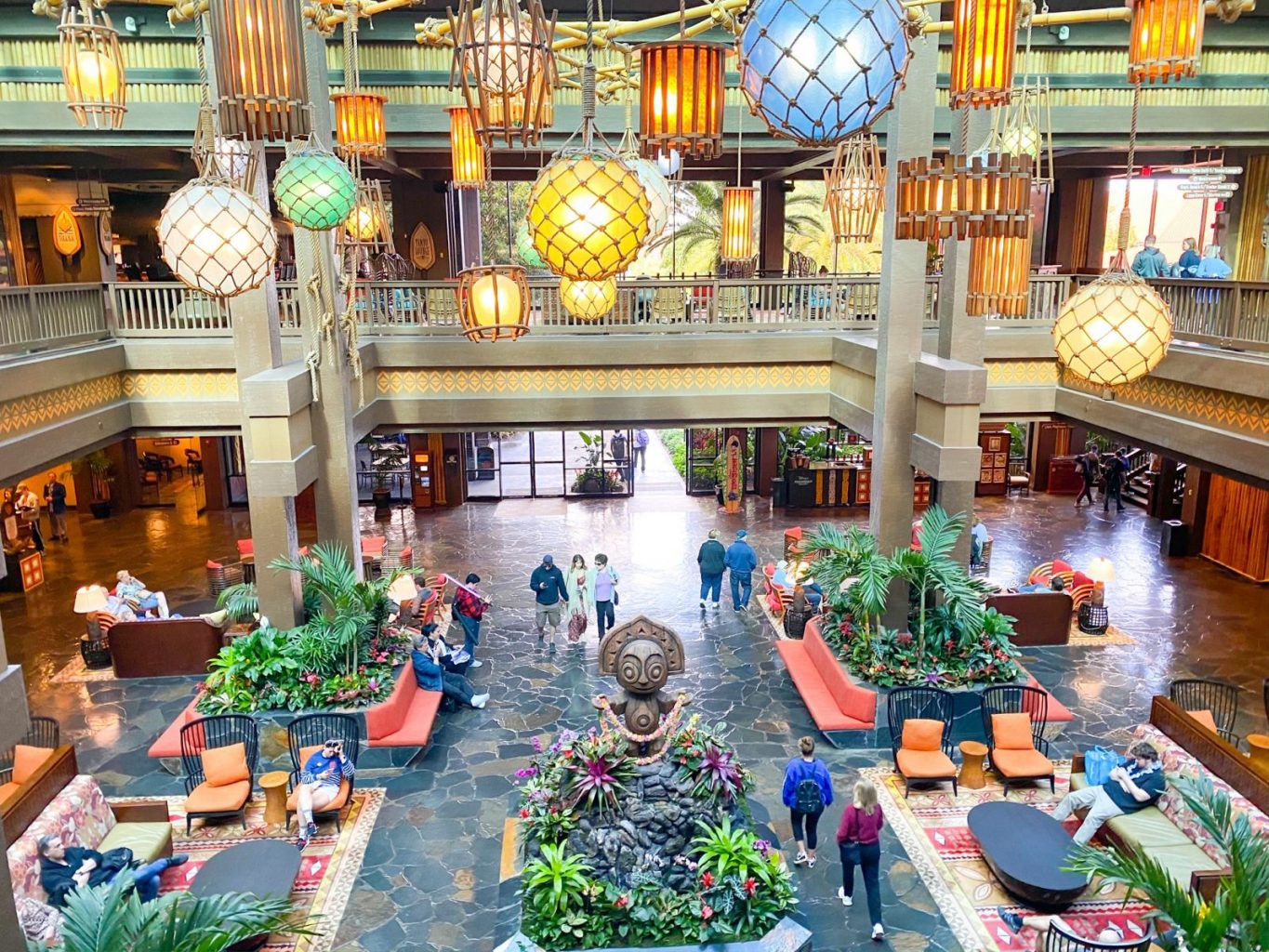 Visit Disney Springs
Another great idea for what to do when you arrive at Disney is to visit Disney Springs! For some, shopping at Disney Springs is one of the most fun activities you can do during your trip! That being said, in the Florida heat, it's not easy spend more than a few hours in the high temperatures!
Spending your arrival day in Disney Springs is a great way to familiarize yourself with the dozens of gift shops, restaurants, and treat stands in the area! It can especially be helpful if you don't plan on using dining reservations for every meal of your stay, and are looking for somewhere else to go!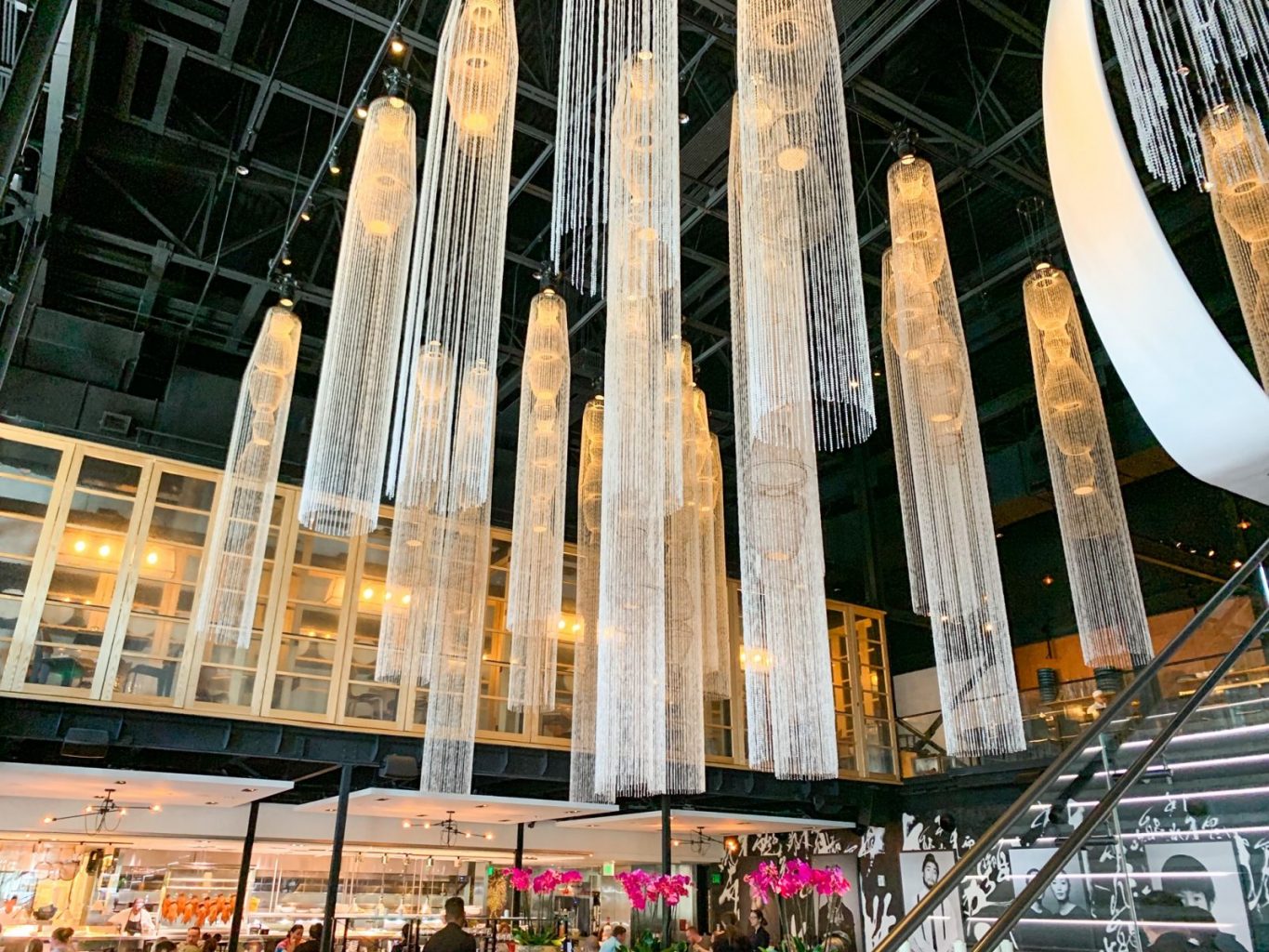 Know How Much to Tip the Staff
When it comes to Disney tips, this is essential knowledge! On any given vacation, it's always a wonder what you're supposed to tip, and who? When it comes to the happiest place on Earth, this mystery is amplified, given the amazing service and lovely staff at the beloved theme parks and resorts.
A few things may run through your head when thinking about tipping in Disney World. From servers to mousekeepers to drivers, it is all different! Therefore, we broke it down for you HERE!
It is so useful to find out this information early on in your trip to make tipping a breeze during your Walt Disney World vacation!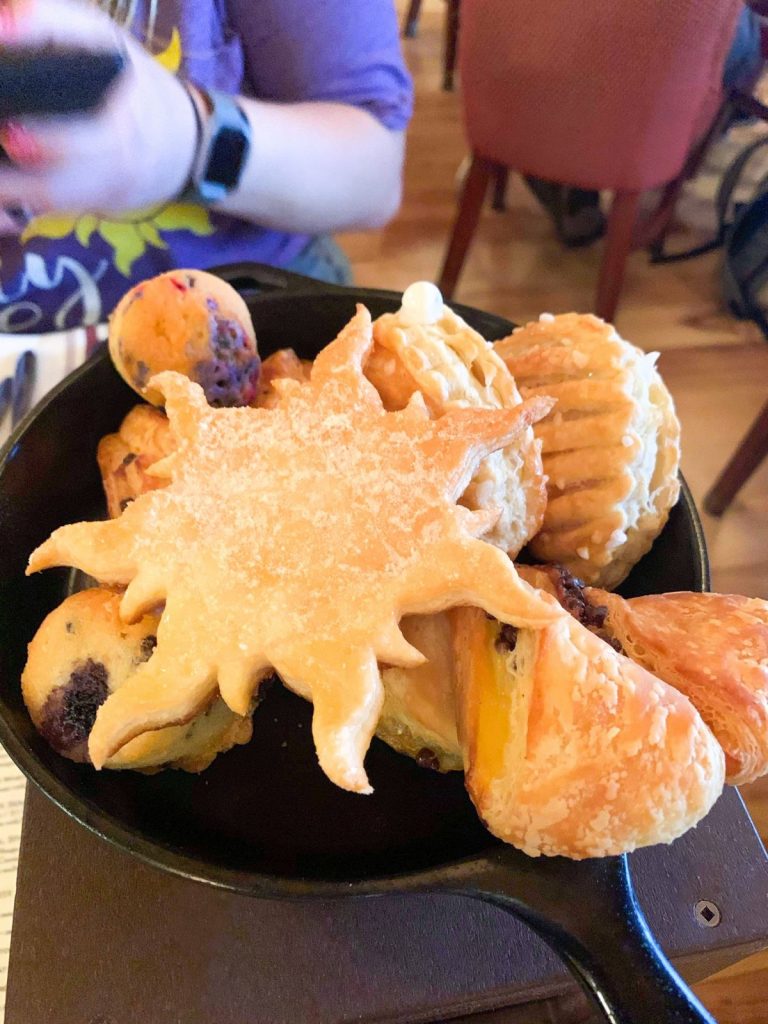 Keep Your Arrival Day Short and Sweet!!
Another tip for your Disney arrival day is RELAX! Don't feel the need to rush and stress to get a whole day in as soon as you step off the plane! The great thing about Disney World is that there is so much to see, but we promise you if you wear yourself out on your very first day, you won't be off to a great start for the rest of your time there.
Though it's normal to want to dive right into the Disney magic on your first day, maybe try to pinpoint your favorite thing at Disney and go from there! Going for a nice dinner at Be Our Guest in the Magic Kingdom and meeting Gaston at his tavern is a short and sweet way to spend your Disney arrival day! As long as you choose at least one thing on your list you want to do and work around that, it will be an eventful first day in Disney!