Wondering if you can purchase alcohol at Magic Kingdom? Are you planning an adults-only trip to Disney? Or maybe you're a wine connoisseur or a beer expert and looking to sample the offerings of the House of Mouse?
Simply looking for a relaxing way to round off a day in the parks, or perhaps you're a huge fan of the drinks available in the other parks?
You will be happy to know that alcohol is now available in the park!
So if you're now looking to find out where beer in Magic Kingdom is sold, or what types of alcohol are available in this park, you've come to the right place! Read on to find out exactly where alcohol is available at Magic Kingdom. Cheers!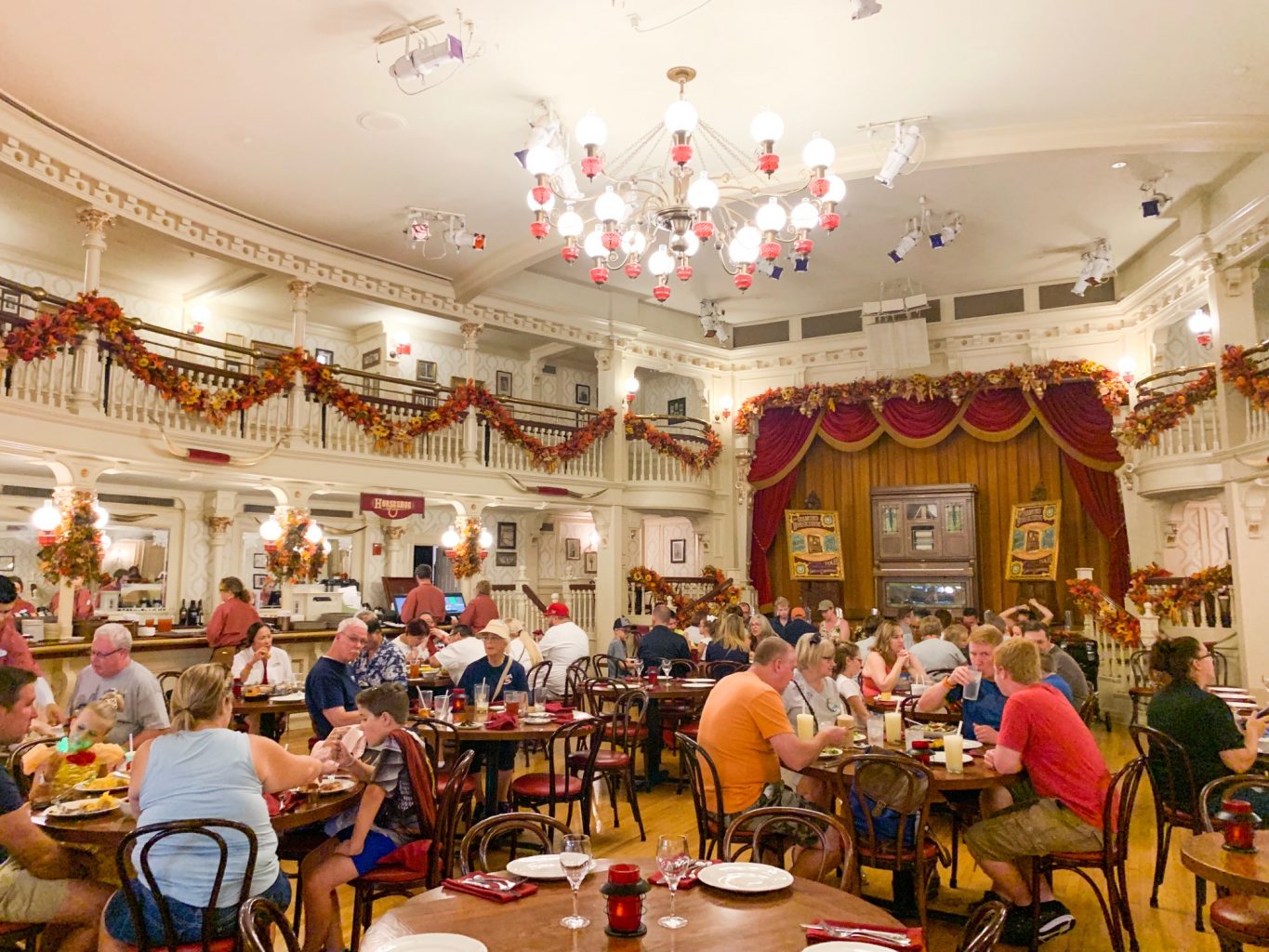 Where To Find Beer And Alcohol in Magic Kingdom?
While you might want to explore this park with a cold beverage in hand, unlike the other Disney parks in Florida, you can't walk around outside with alcohol at Magic Kingdom.
Even though you can now buy alcohol in the park, you have to buy it with a meal in a restaurant! Since 2018 every sit-down restaurant at Magic Kingdom has sold alcohol. So no matter what you feel like eating, you can always wash it down with a cold beer or glass of wine.
It's true that Magic Kingdom may not offer the flexibility of Epcot's drinking around the world … BUT it is fair to say that there is an equal amount of fun!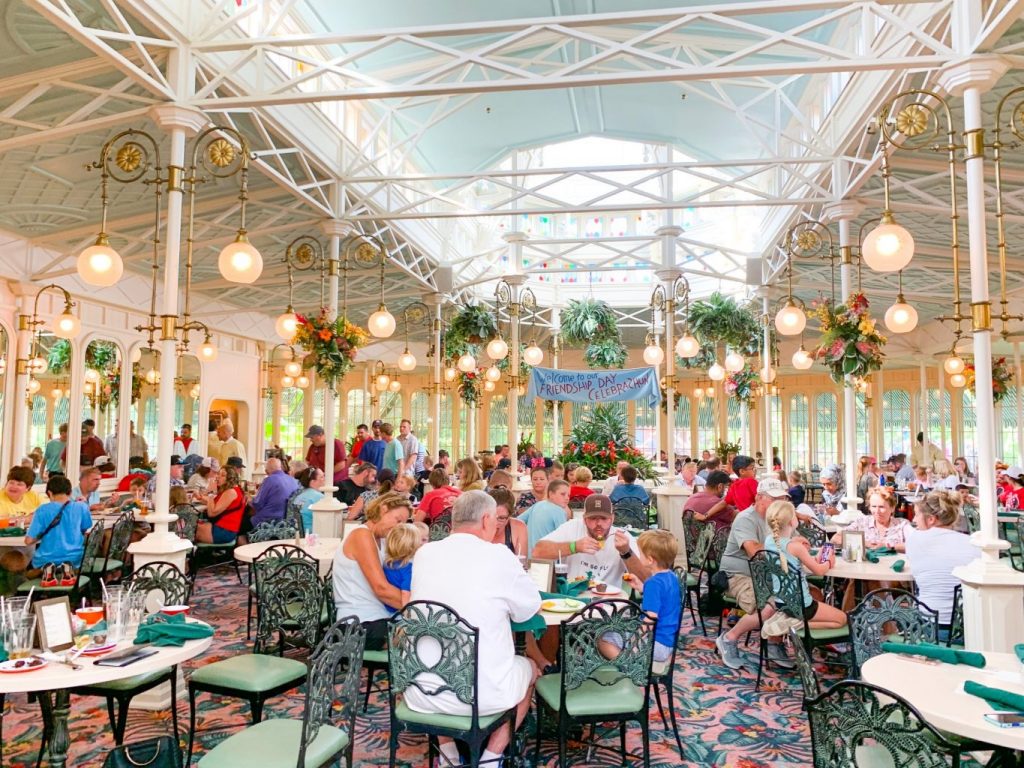 Why Was Alcohol Banned At Magic Kingdom?
It wasn't always possible to purchase alcohol in Magic Kingdom. In fact, if Walt Disney had it his way, it seems like the parks would never have sold it.
This is because Mr. Disney himself was completely against Magic Kingdom's serving of alcohol, which at the time was the only existing Disney park in Florida.
However, times (and corporate priorities) change. Now, like the other Disney World Parks you can buy a cold beer in the Magic Kingdom to combat the Florida heat (even though you have to drink it inside an air-conditioned restaurant).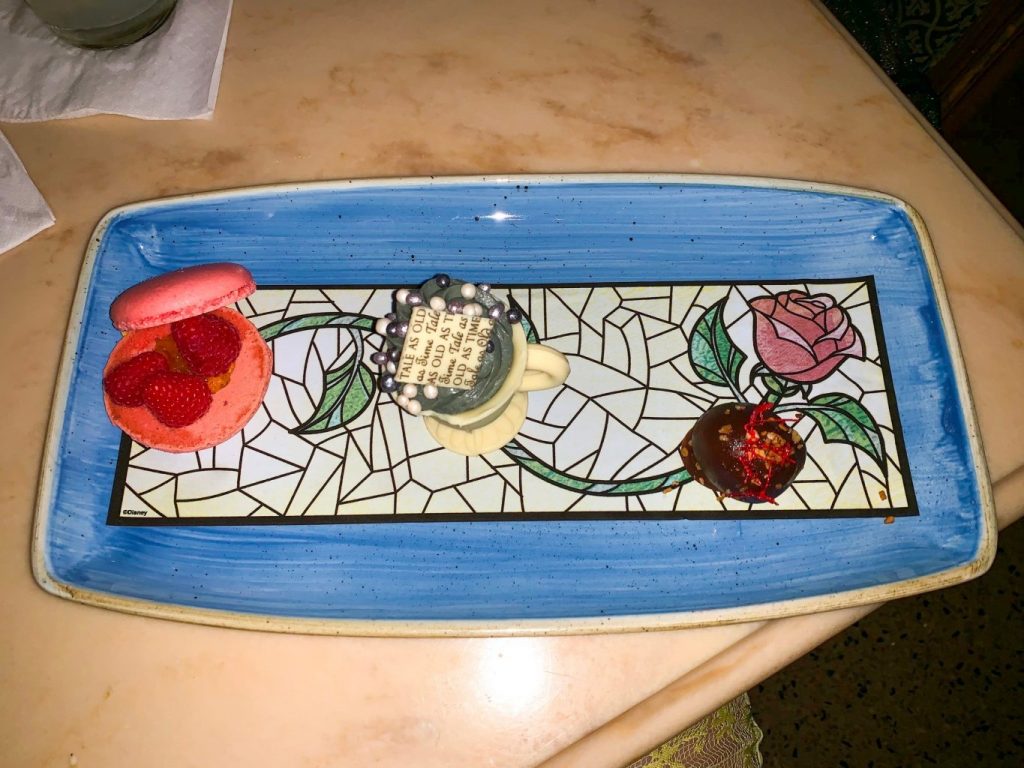 What Kind of Alcohol Is Served At Magic Kingdom?
At the moment, you can only purchase beer at Magic Kingdom, and wine! The selection varies at each restaurant and ranges from Italian beers like Peroni, to French champagne! There is something for everyone's taste, but check what's available in each restaurant before you book.
There are no hard alcohols sold in Magic Kingdom – which is maybe for the best! Can you imagine riding Big Thunder Mountain after a mojito? No thank you!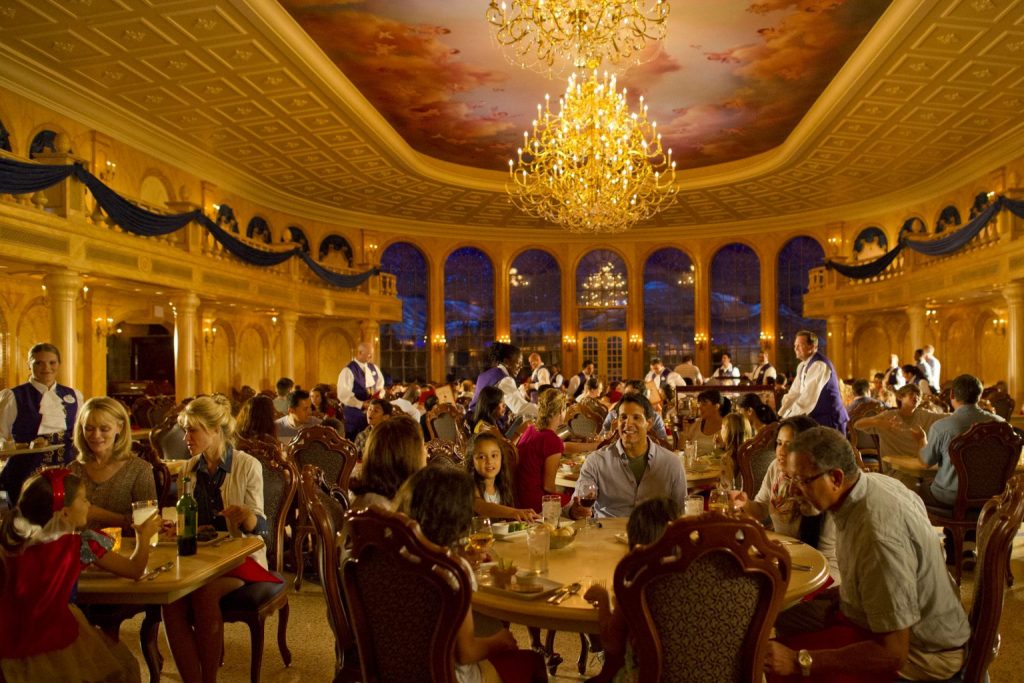 Are There Any Bars At Magic Kingdom?
Magic Kingdom does not have any bars, and so there is no takeout alcohol at Magic Kingdom available for purchase.
But you can still buy alcohol at Magic Kingdom in any sit-down restaurant!
There are also lots of really nice bars near Magic Kingdom (read on to find out exactly where they are!)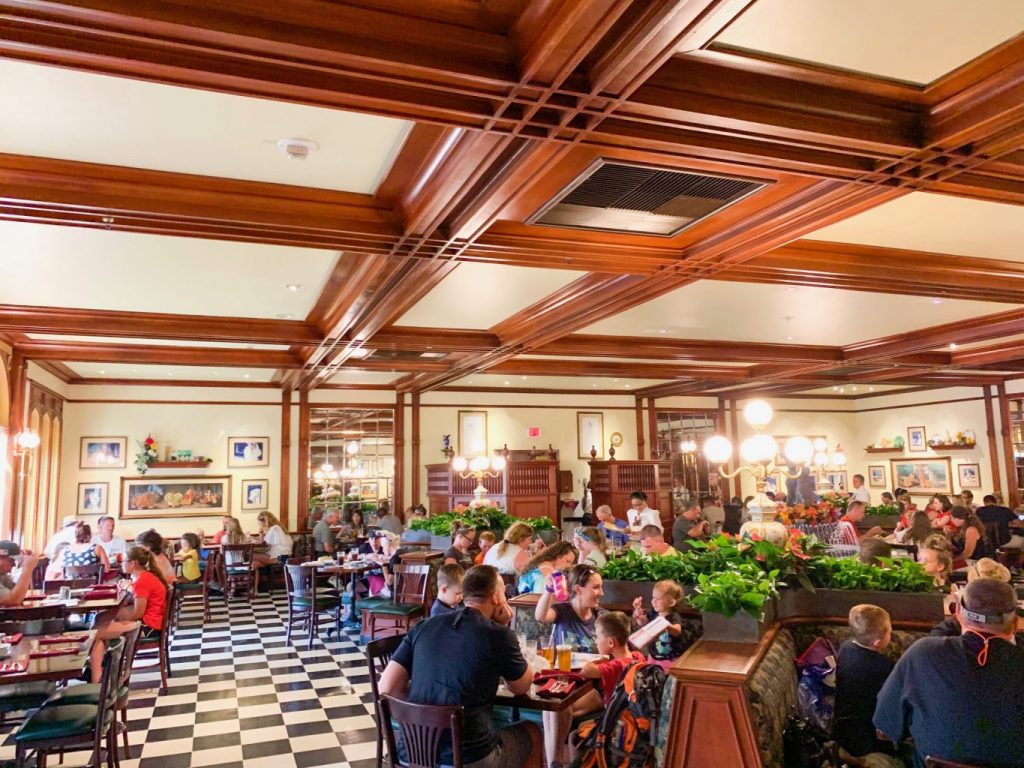 Which Restaurants Serve Alchohol At Magic Kingdom?
All table service restaurants at Magic Kingdom sell alcohol. So you can treat yourself at the end of a busy day (but we recommend booking a Minnie van home!)
So what are the table service restaurants at Magic Kingdom?
Firstly, Tony's Town Square Restaurant: indulge in some Italian Prosecco!
Cinderella's Royal Table: Anyone for a mimosa?
The Plaza Restaurant: Sweeten your day with some sangria.
Jungle Navigation Co Ltd Skipper Canteen: A house shandy will cool you down after a hot day in the park!
Be Our Guest Restaurant: Try the wine sampler, 'it's delicious'!
Liberty Tree Tavern: A white wine spritzer is a great way to end the day!
The Diamond Horseshoe: Lots of beers and ciders to choose from in this old west musical hall.
Remember, these restaurants are very popular, so they are worth making an advance dining reservation for! You can try on the day, but its best to book beforehand to avoid disappointment.
Also, make sure to plan your day around eating in these restaurants! You can't just get a quick pint, you have to purchase a meal.
And finally, if you're lucky enough to be a member of the famous and private Club 33 (feel free to invite us along) you can also purchase alcohol here too!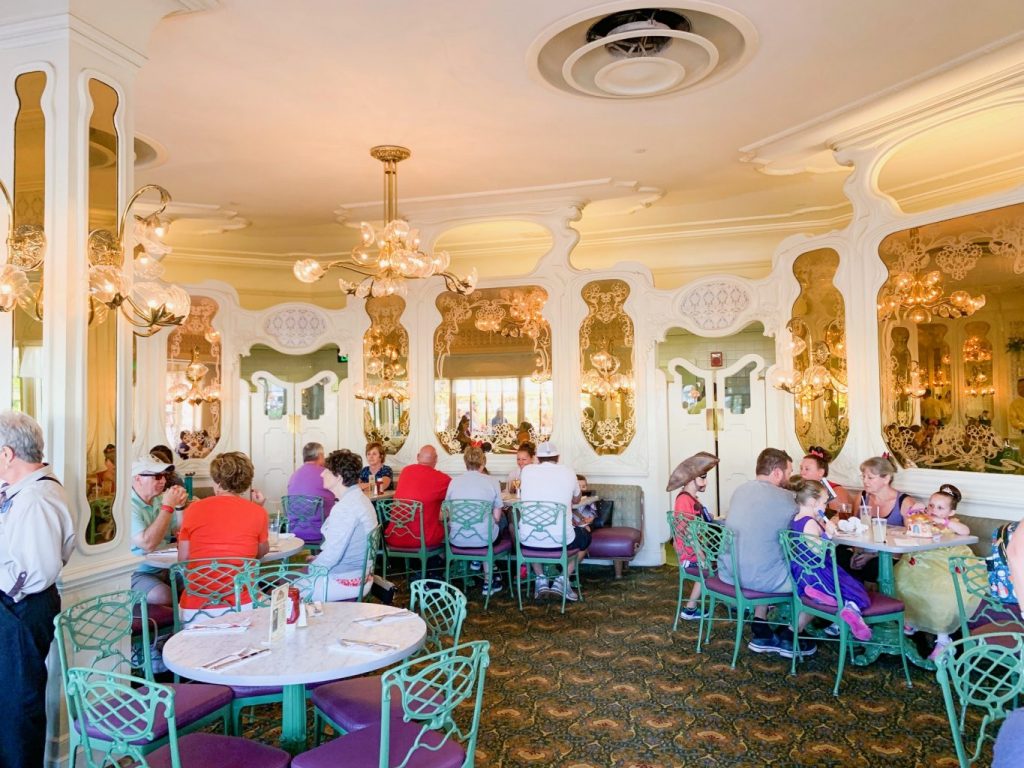 Is Alcohol Included When Dining at Magic Kingdom?
To answer this question quickly: It depends.
Here's a quick checklist to see if alcohol is included when you're dining at Magic Kingdom?
Firstly, do you have a dining plan? If the answer is yes, move on to the next question since one alcoholic beverage per meal is included in all plans.
Are you eating at a table service restaurant? Only table-service restaurants serve alcohol in Magic Kingdom (see exactly where we recommend above.
Finally, are you over 21? The legal drinking age in Florida is 21 and you will not be allowed to purchase alcohol if you are any younger than this.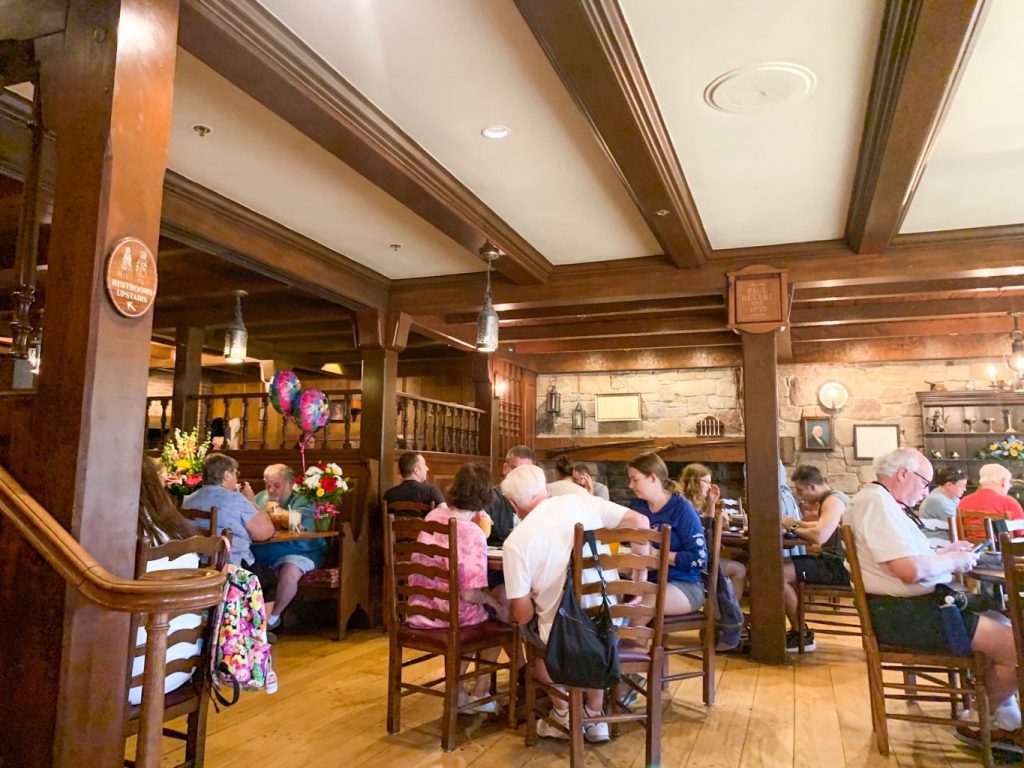 Where To Get Alcohol Near Magic Kingdom?
We've told you that there are no bars in Magic Kingdom …
So what happens if you fancy a pint after you've left the parks? Or if you decide to eat only at quick-service restaurants to maximize your time on the rides? Or if you're in the mood for a cocktail?
Thankfully there are lots of places to get alcohol really near the Magic Kingdom, so you won't have to miss out!
Located just a hop, skip and a jump from Magic Kingdom are many bars on Disney property –
Here's where we recommend:
Trader Sams – This is a Tiki Bar located in the Polynesian Resort.
Enchanted Rose Lounge – This is the lounge at Disney's Grand Floridian Resort. They sell a mixture of curated and classic cocktails among other alcoholic beverages.
The Wave – Found in the Contemporary resort, The Wave is a restaurant and lounge and sells lots of delicious breakfast-style cocktails including mimosas and bloody Mary's.
California Grill Lounge – Also located in the Contemporary Resort, if you're a fan of cocktails then the California Grill is the place for you!
Outer Rim – The final bar in the Contemporary Resort, the Outer Rim sells a huge range of bourbons – perfect over ice while watching the sunset over the Bay Lake.
So if you don't fancy Space Mountain after sparkling wine (and we wouldn't blame you) or you fancy cocktails instead of wine and beer check out these bars instead. It's not Magic Kingdom, but it's still Disney property so you won't lose any of the Disney magic!
Enjoy!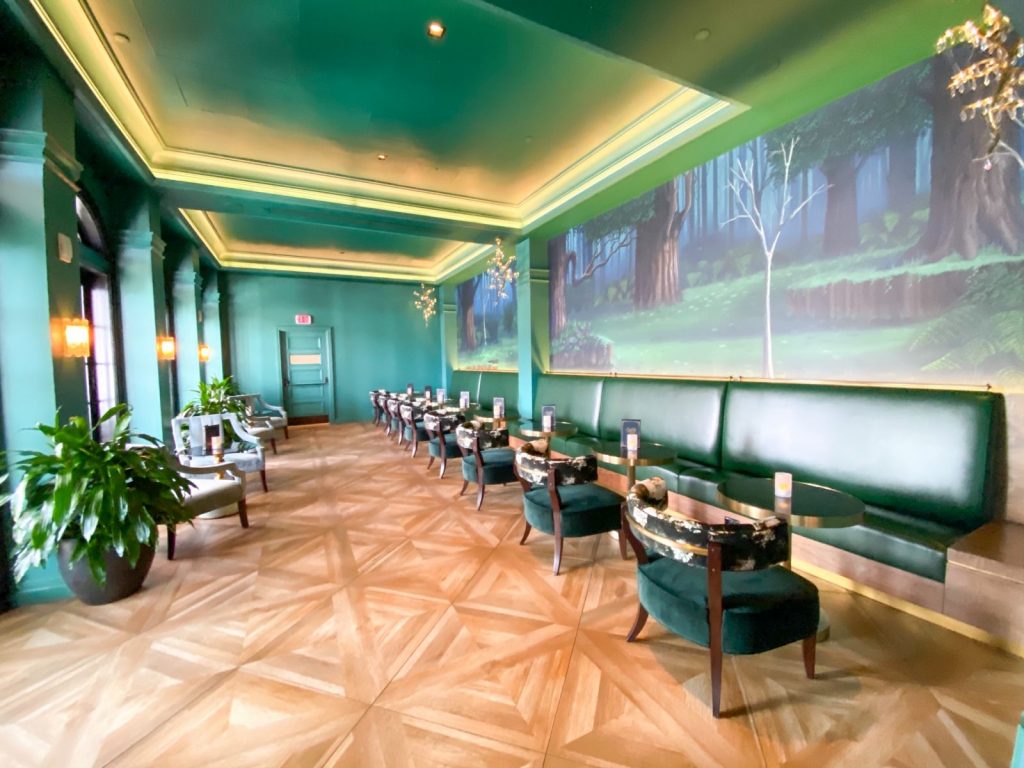 We hope you enjoyed this post on where to find the best liquor at the Magic Kindom!! What is your favorite spot? Tell us in the comments!!