Have you made any dining mistakes at Disney World?
We have!
And while we know that Disney food is a big part of the planning prior to your trip, we know you might not be thinking about Disney dining mistakes. You are going to be getting up early to book dining reservations, you will be researching the best restaurants for your group, and you are trying to find out everything you need to know about the most popular restaurants at Disney.
But what about those Disney dining mistakes? That's where we come in! We've compiled a list of dining mistakes at Disney World that we have actually made, and they are mistakes we want you to avoid! So follow along, and make note!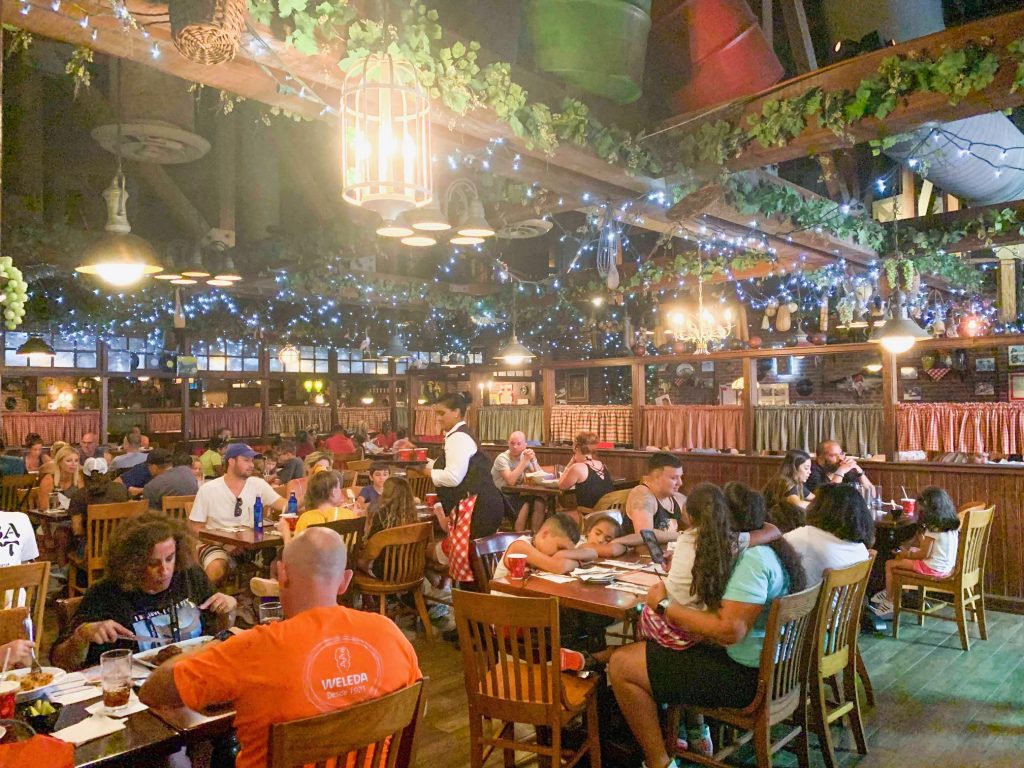 You Don't Have to Spend A Lot of Money
Food at Disney definitely comes with a theme park price most of the time, and it's easy to spend a lot of money on a single meal. But, this doesn't mean that every meal you eat has to break the bank. There are tons of ways to save money on food at Disney World. You can split meals, eat primarily at quick service restaurants, or take advantage of food booths if you happen to be there during an EPCOT food festival.
It's smart to give yourself a budget for each meal, or even for each day. This will keep you from blowing a bunch of money throughout the day, and you can always eat one large meal – like at a table service or buffet – and then snack the rest of the day as well. You can check out how we budget meals in Disney, and use some of those tips as well!
Not Trying Underrated Restaurants
When researching where to eat on your next vacation, you'll most likely see the same restaurants suggested over and over. Just going to these popular restaurants may be one of the biggest dining mistakes at Disney you'll make! Everyone is going to say to eat at Chef Mickey's, Be Our Guest, and Cinderella's Royal Table – but what about some of the underrated restaurants?
You should check out restaurants like Yak & Yeti, Garden Grill, and Mama Melrose. These restaurants are just as yummy – and sometimes better! – than the most talked about ones. The food is consistently good, service is great, and they all have epic theming as well. It might also be easier to get a reservation for these restaurants. And for even more, go check out our favorite underrated restaurants.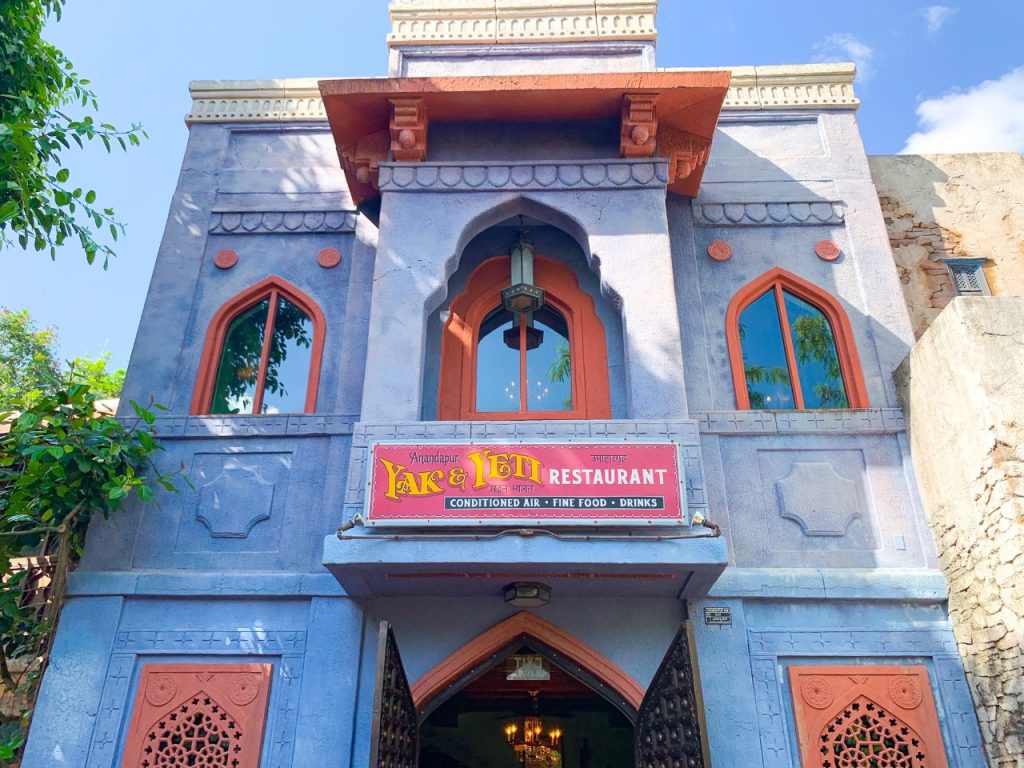 Don't Pay for Water
It's HOT in Florida, there's no getting around that. And in order to fully enjoy your trip, you need to be hydrated and comfortable, so that means constantly drinking water is a must. And, unfortunately, bottled water in Disney is pricey, and buying those throughout the day would be one of the biggest dining mistakes at Disney to make.
You can stay hydrated for cheap though in a few ways. First, all Disney quick service restaurants and snack stations that have drinks available offer free ice water all day, every day. You can also get free – and filtered! – ice water at any Disney Starbucks location, and this could be one of the best ways to get a big old free water at Disney.
And, if you love a reusable water bottle like we do, you can bring one with you to the parks. You can fill it up at the water bottle refill stations that are popping up, and you're also able to fill it up at your resort from the drink machines before you leave for the parks!
Not Buying the Popcorn Bucket
One of our favorite Disney hacks to save some money at Disney isn't a secret to parkgoers.
Buy that popcorn bucket! Inevitably, at some point during your trip, you will want that buttery, salty, delicious Disney popcorn. And if you think you're going to want it more than once, then you should buy the refillable popcorn bucket. These are either basic buckets or shaped like Mickey or another of your favorite characters, and even though the initial investment is at least $12, but a refill is only $2 each time! Plus, the bucket is valid for the entire length of your stay.
Not buying this bucket could end up being a huge mistake – and it's one we've made before! So get the popcorn bucket, and don't make this Disney dining mistake, and check out some of our other favorite "splurges" at Disney World.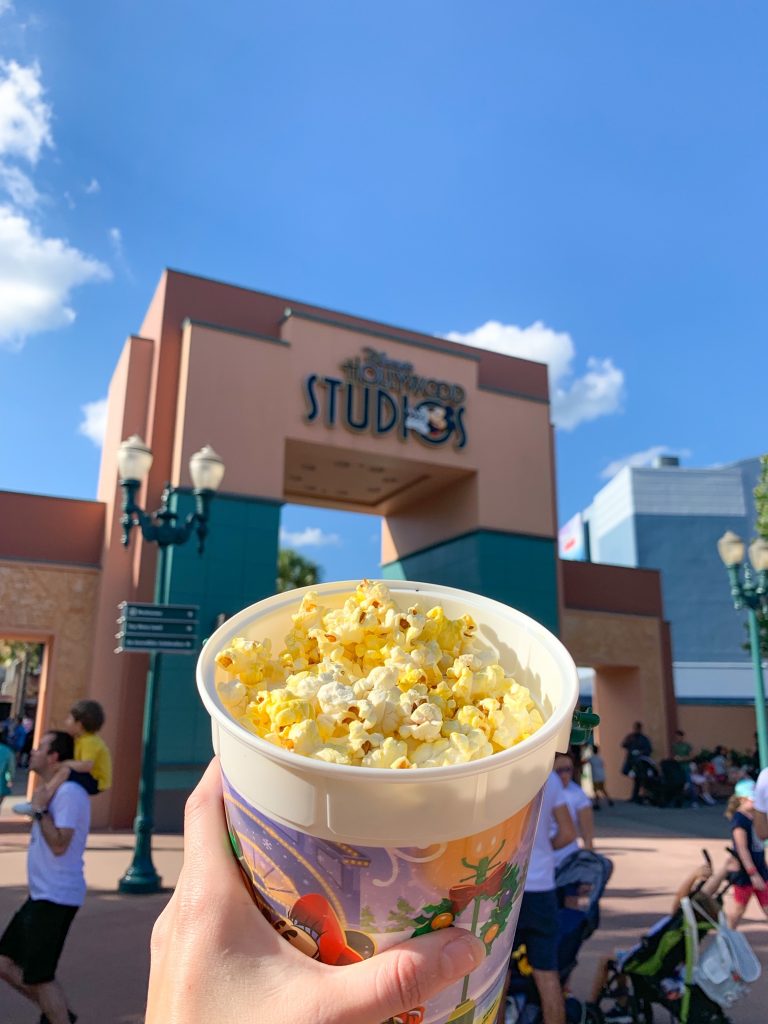 Making Too Many Reservations
It's tempting to fill your day eating at amazing Disney restaurants, but this could end up being one of the biggest dining mistakes at Disney. Booking your family to eat at multiple table service restaurants could end up being a waste of time, money, and effort for some.
Table service meals are sit-down meals, and they do take a little more time than grabbing something from a food booth or a quick service restaurant. Having to do this multiple times in a day could really cut into your family's park time. Plus, these meals aren't cheap. This is a quick way to burn through your Disney budget, and sometimes it's too much food and you end up wasting money.
We can't mention booking reservations without mentioning that it takes a lot of time and effort to book these as well, especially if you are looking to eat at some of the most popular restaurants. Getting up early during your booking window and constantly looking for reservations can be exhausting – and you aren't even on vacation yet!
But with that being said, we also have to say this would be a bad idea…
Not Booking Any Reservations
We know, we know. We just told you not to book too many reservations. But we don't mean don't book any AT ALL. If you plan on eating at popular restaurants, you need to make reservations. And if you plan on eating at specific times during your trip, then you should book reservations.
Not every restaurant will be able to accommodate groups on the walk up list, especially larger groups. So, it's best to book reservations for your must-have places, and then maybe try your luck for others!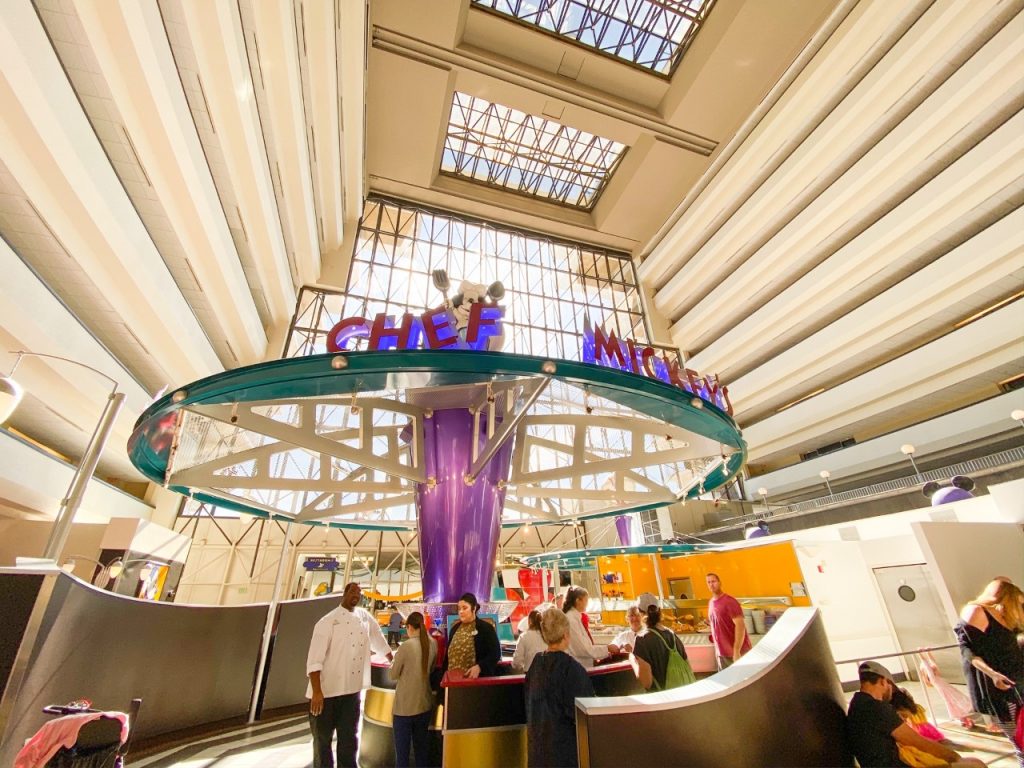 Not Knowing You Can Bring Your Own Food
That's right. You can bring your own food into the Disney parks.
Not knowing this little tidbit of information is definitely a dining mistake at Disney to avoid, and it could save a lot of money for most people. You can pack your own lunch, snacks, or even bring in outside food from fast food places. Disney literally doesn't care – as long as you don't bring in alcoholic beverages, aren't in glass containers, and don't require refrigeration or reheating. Disney also doesn't allow large coolers, so make sure these items fit into your purse or backpack.
Bringing your own lunch or snacks can save a little money, and even some time. It's much easier to munch on a granola bar you brought then to find somewhere to grab a snack, get in line, and then have to wait to get it. You can check out our other tips for bringing food into the parks too!
Not Trying Food at the Resorts
If you are only planning on eating at the parks, you might be making a huge dining mistake at Disney – and missing out on some great food!
The resorts, especially the Deluxe Resorts, offer some of the best food at Disney. They have amazing table service restaurants, options for both sit-down and grab-and-go, and they aren't typically as busy as the restaurants in the parks. If you decide on resort hopping, or even just going back to your own resort during downtime, grab a bite to eat there!
A lot of the table service restaurants may not require a reservation, and you may find some food options that aren't available in the parks. You can get African and Indian food at Animal Kingdom Lodge, elevated French and Italian food at the Riviera Resort, and a Spanish tapas steakhouse with rooftop views at Coronado Springs. Plus, Olivia's at Old Key West might have the best fried chicken in all of Disney World! Don't miss out on great restaurants just because you aren't staying there, or you feel obligated to eat at the parks.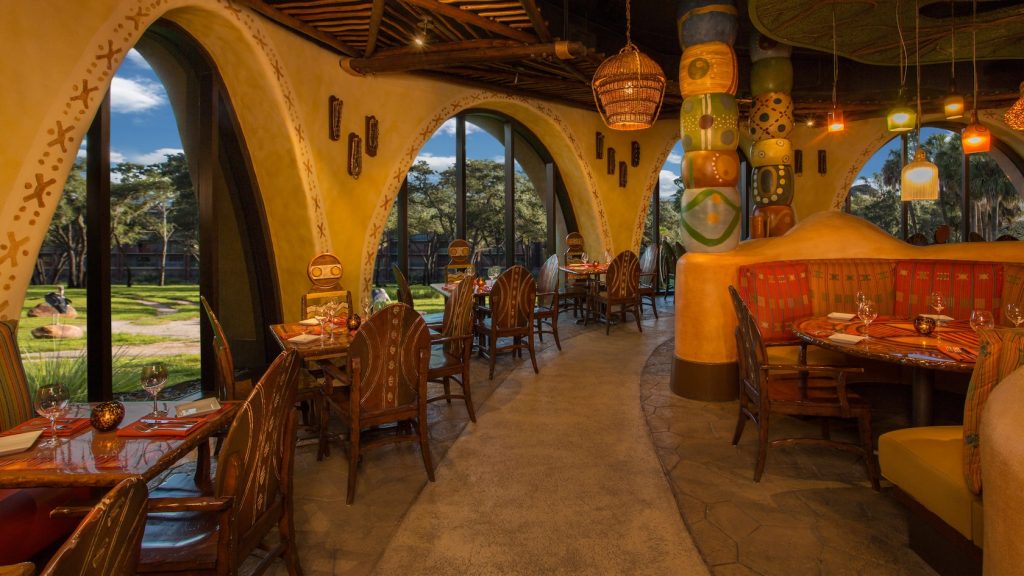 Not Looking at Menu Prices in Advance
Like we said earlier, Disney food does come at a theme park price. You kind of just have to grin and bear it for some things. but there are other circumstances where the price doesn't equal the food.
Some Disney restaurants offer "small plates" at a very large Disney price. And other Disney restaurants are just downright expensive and only worth it for special occasions. Not preparing yourself for the cost of a meal can ruin your budget or even your day. You want to know exactly what you're getting for your money, and know how much you will be spending for a full meal for your family.
Don't Miss Your Dining Reservation
So you make a dining reservation at Disney for a restaurant, but then the time rolls around and you're in line for Flight of Passage, or you don't feel like Italian. Don't just skip your reservation! Call the Disney dining line to cancel or cancel in the My Disney Experience app during the designated time in order not to incur a fee.
We've made this dining mistake at Disney, and it's costly. The fee is at least $10 per person, and it goes up from there based off of where you booked. It's not worth it to just skip a reservation, and will end up costing you a lot of money just because you changed your mind.
Keep in mind that each restaurant has a different fee and time period that you need to cancel within, and that will be listed in the email with your confirmation. Make sure that if you need to cancel that you follow those guidelines.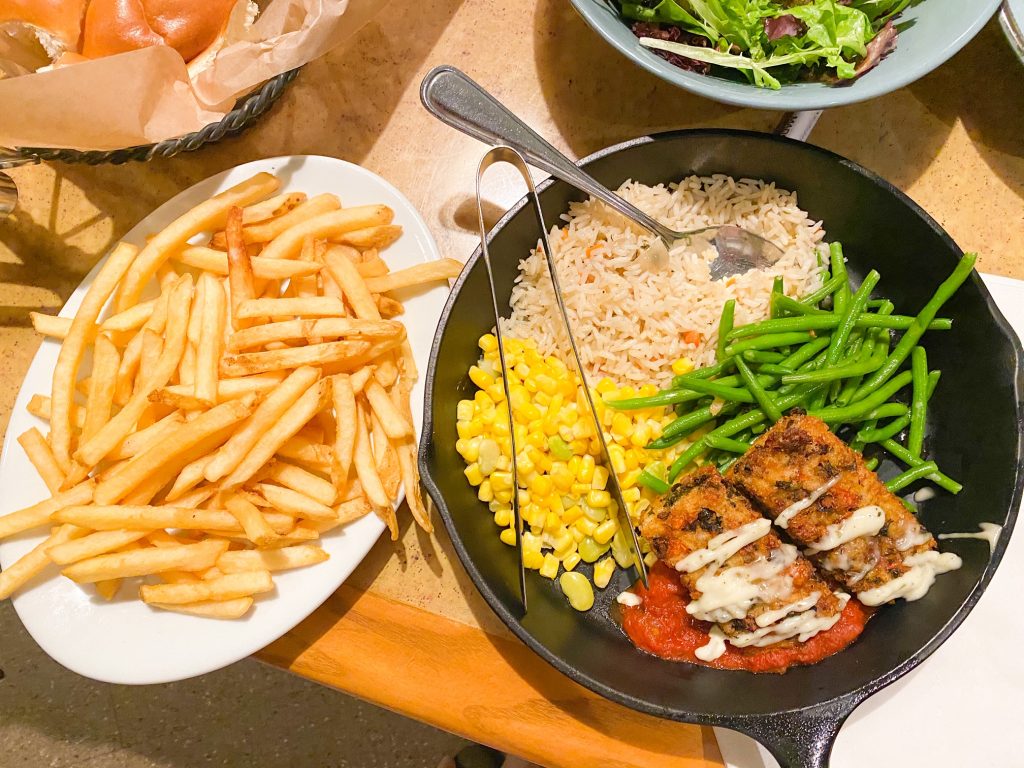 Overeating and Over-ordering
Disney food doesn't just come with a large price tag sometimes, but the portions themselves can be HUGE. A lot of meals at Disney World could be shared, and many adults would be content eating meals off the kids menu or from an appetizer section. Adults can order off of the kids menu at all quick service restaurants, and you can split meals at quick service too. At table service restaurants, it's up to the Cast Member whether you can split a meal or eat off the kids menu as an adult.
Don't feel the need to order huge meals, or order an appetizer, entrée, and dessert just because you are at at Disney restaurant. Order an appropriately sized meal for what you know you – or your children – will eat. It doesn't make sense to waste food or money at Disney World, and there's no reason to stuff yourself when you're walking around giant parks!
Not Asking About Discounts
If you are going to eat a meal at table service restaurant, don't be scared to ask what discounts they offer – you might be surprised!
Most table service restaurants on Disney property offer discounts to Annual Passholders, and can save you at least 10% on non-alcohol purchases. You may also get discounts by using the Tables in Wonderland card, the Disney Chase Visa, or if you have a loyalty card to some of the third-party owned restaurants, like the Landry's Secret Club card. Landry's owns Yak & Yeti, Rainforest Café, and T-Rex on Disney property and you might get a discount, a free appetizer or entrée, or be able to get a reservation when you can't through the Disney system!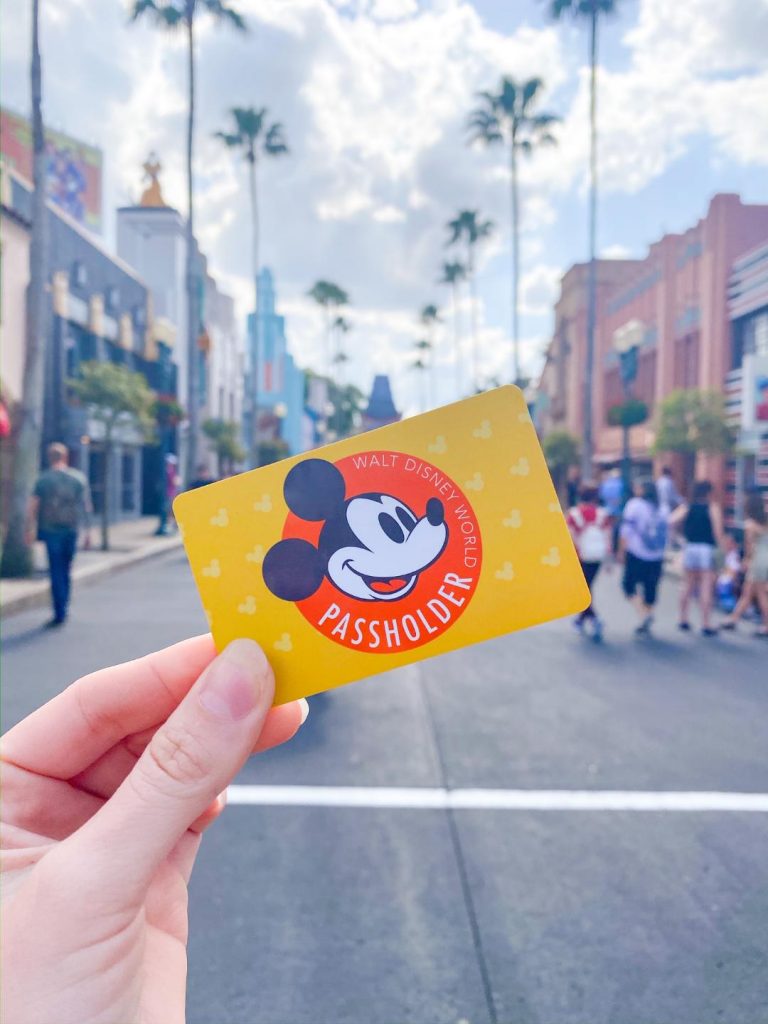 Not Asking About Dietary Accommodations
Many people may visit Disney World every year and not know that Disney World chefs will try to accommodate many dietary preferences and restrictions. Being scared to ask your server could end up being one of the biggest dining mistakes at Disney to make.
Disney has more options now than they have ever had for vegans, vegetarians, and those trying to eat healthy while on vacation. You can ask at any restaurant to have ingredients omitted, especially when it's for dietary restrictions or allergies. Disney tries hard to accommodate their guests, and if they can't change a dish completely, they will absolutely make suggestions for you. Don't feel like you're being a pest – Disney is used to guests asking for accommodations, and as long as you are pleasant and understanding, they will try to do their best to find a meal to fit your dietary restrictions.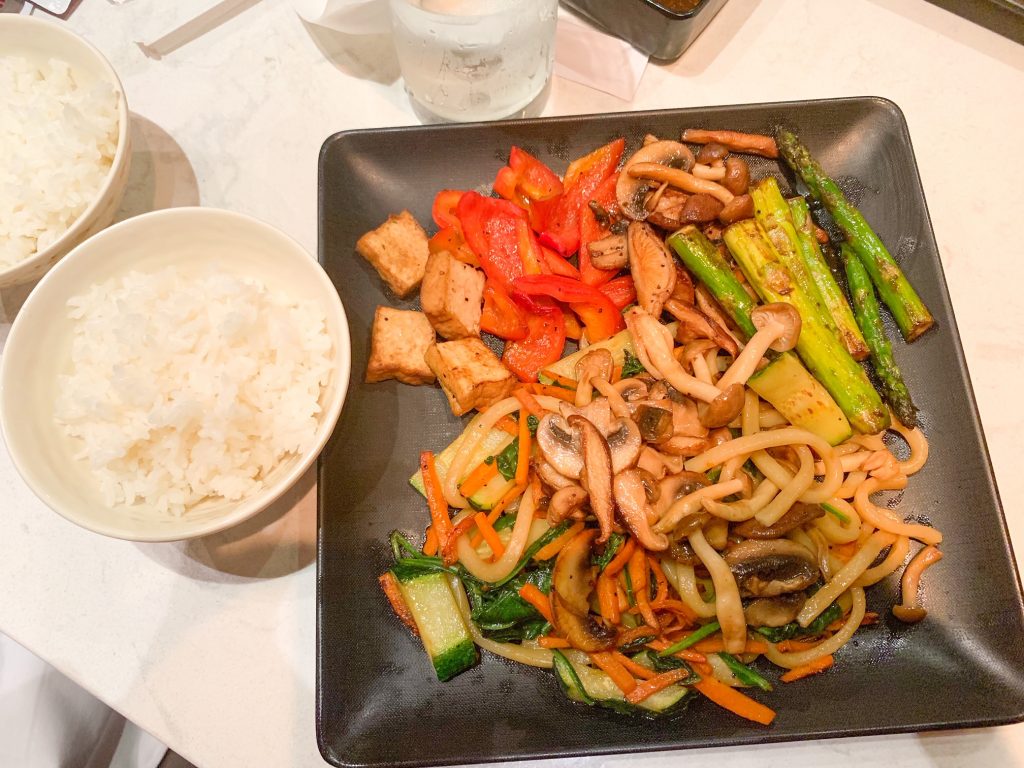 The Dining Plan
The Disney Dining Plan is a controversial subject for Disney lovers to discuss. Some love it, and some hate it. We feel like it's personal preference, and it's up to you to decide whether the dining plan is for you or not.
But here's how getting the dining plan could be a dining mistake at Disney: you get a plan the requires you to eat at a bunch of sit-down restaurants, but you're not a big eater or you like to go go go on vacation. Or, your family doesn't want to take time to stop for traditional meals all day long. Or, you can't afford the cost of the dining plan and you know you can eat better and cheaper without it on your trip.
On the flip side, here's how not getting the dining plan could be a dining mistake: you might miss on eating at fancier and more expensive restaurants you wouldn't be able to afford without the plan. You are able to take a breather from the parks and sit at a nice restaurant and decompress, and not worry about the cost of the meal you're eating. Your food is prepaid basically, and you can eat on a regular schedule and not worry about having to pay for anything besides gratuity at table service.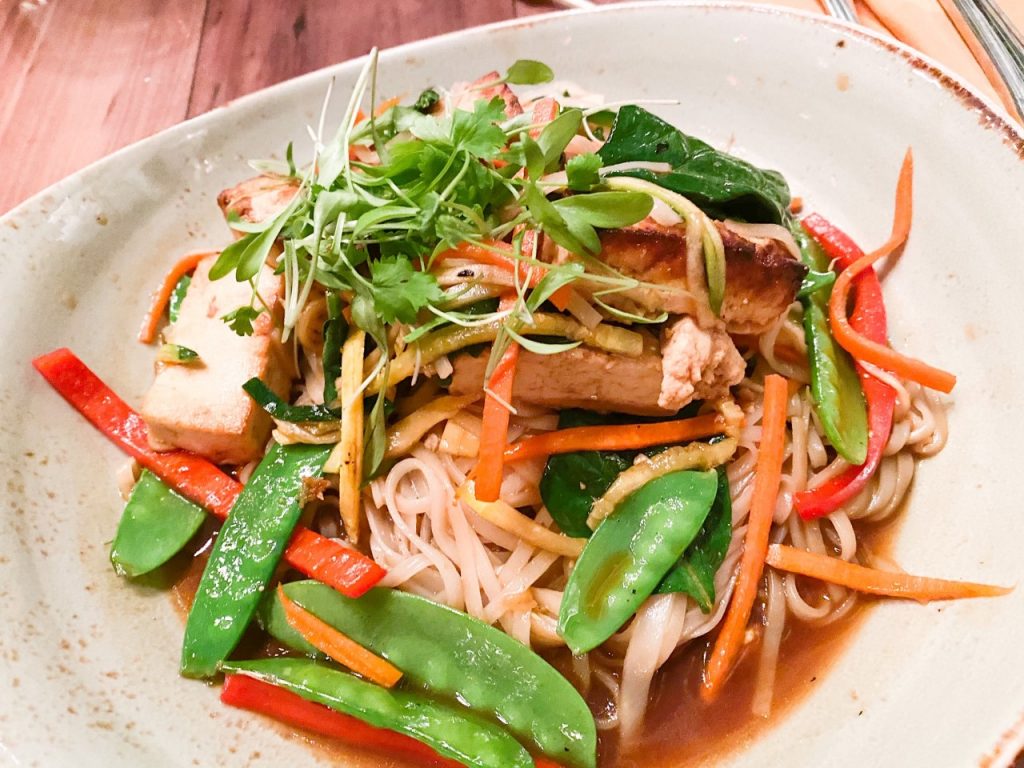 Whether you decide to eat a quick service or table service we know that these mistakes should be avoided. Don't overbook yourself, don't miss out unique dining experiences, and don't just follow the crowds when it comes to choosing the best restaurants for your family.
So, we hope that our list of dining mistakes at Disney keep you from making the same dining "oops" that we have in the past. Avoid making these mistakes on your next trip, and you could save yourself a lot of time, money, and effort. We know that you'll eat some delicious food, have a great time, and have zero regrets about the food and dining choices you've made!
Have you made any HUGE dining mistakes at Disney World? Let us know in the comments!