If you had the choice to eat breakfast anywhere the world, where would you go? When dining at Walt Disney World's Epcot, the question is quite similar and the possibilities are endless! From one country to the next, we have chosen the best stops for breakfast in Epcot sure to get your morning started right!
In addition, we have even mapped out some Walt Disney World restaurants nearby Epcot to ensure you have a multitude of options during your next visit! Now, let's eat!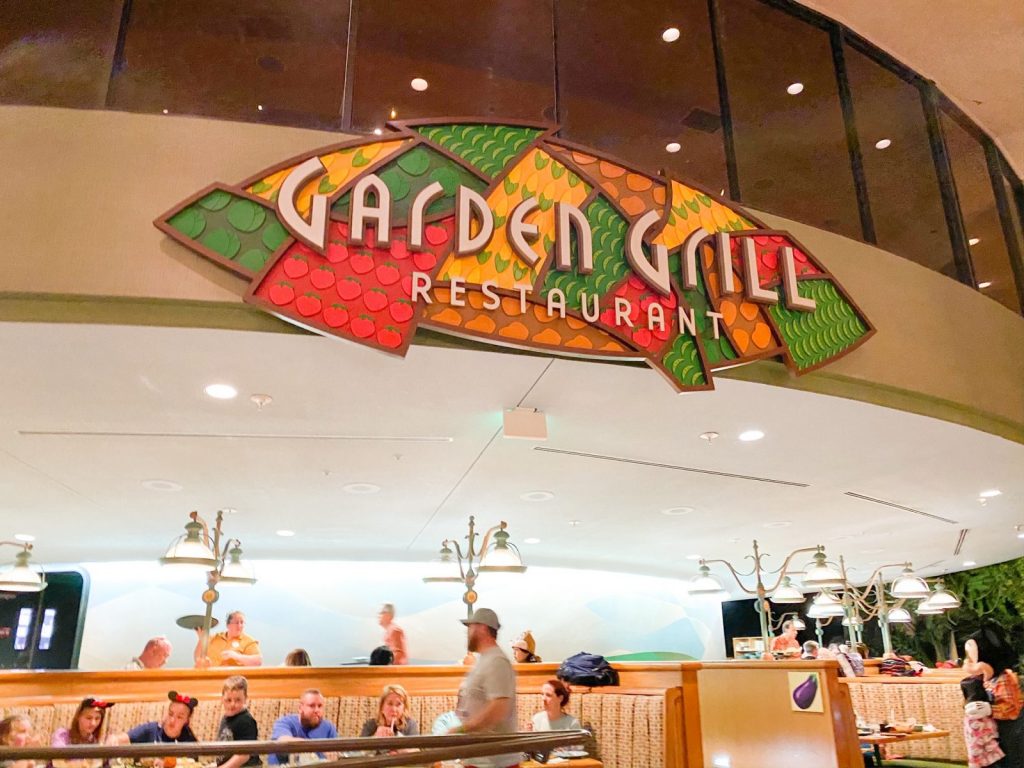 Best Quick Service Breakfast At Epcot
Les Halles Boulangerie-Patisserie
Located in the France Pavilion at Epcot's World Showcase, you can always expect fresh and tasty treats at Les Halles Boulangerie-Patisserie. The food is just as good as it looks here! This is truly one of the best places for breakfast at Disney World!
This French bakery offers traditional "treats and delicacies," such as soups, salad, French baguette sandwiches and pastries, as well as champagne, wine, beer, and gourmet coffee. They even offer chocolate mousse, creme brûlée, and MACARONS!
Needless to say, it is among the best places to visit for Epcot breakfast. See how it ranks on our Epcot quick service list!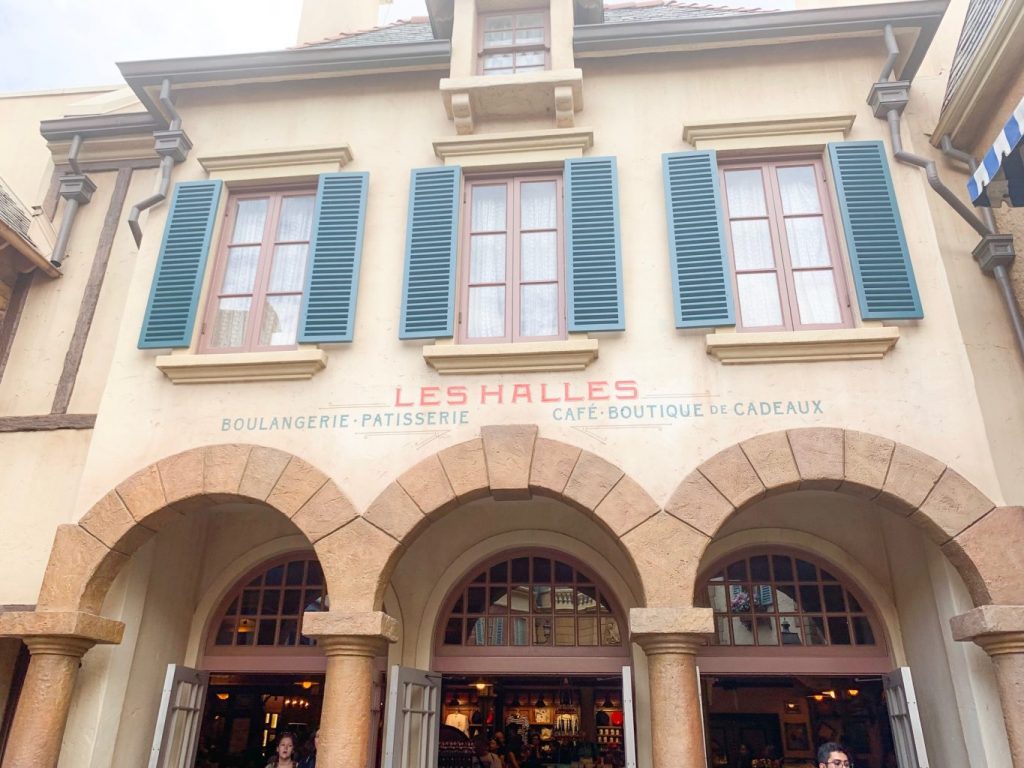 Sunshine Seasons
Sunshine Seasons is another one of our favorites for Epcot breakfast. Located in Future World, inside the Land Pavilion, Sunshine Seasons offers a large dining area sure to accommodate your entire party. If you're familiar with the "Living with the Land," attraction at Epcot, you'll be pleased to know that some of the food served at Sunshine Seasons comes right from the greenhouses shown there!
Their fresh food theme allows them to offer many plant-based options (great for us vegetarians!) as well as some classic items for breakfast. You can choose from a breakfast platter, overnight oats, and breakfast sandwiches, or branch off to broccoli and egg white soufflé, ciabatta French toast, or a breakfast power wrap complete with sweet potatoes, tofu, avocado, and blueberries!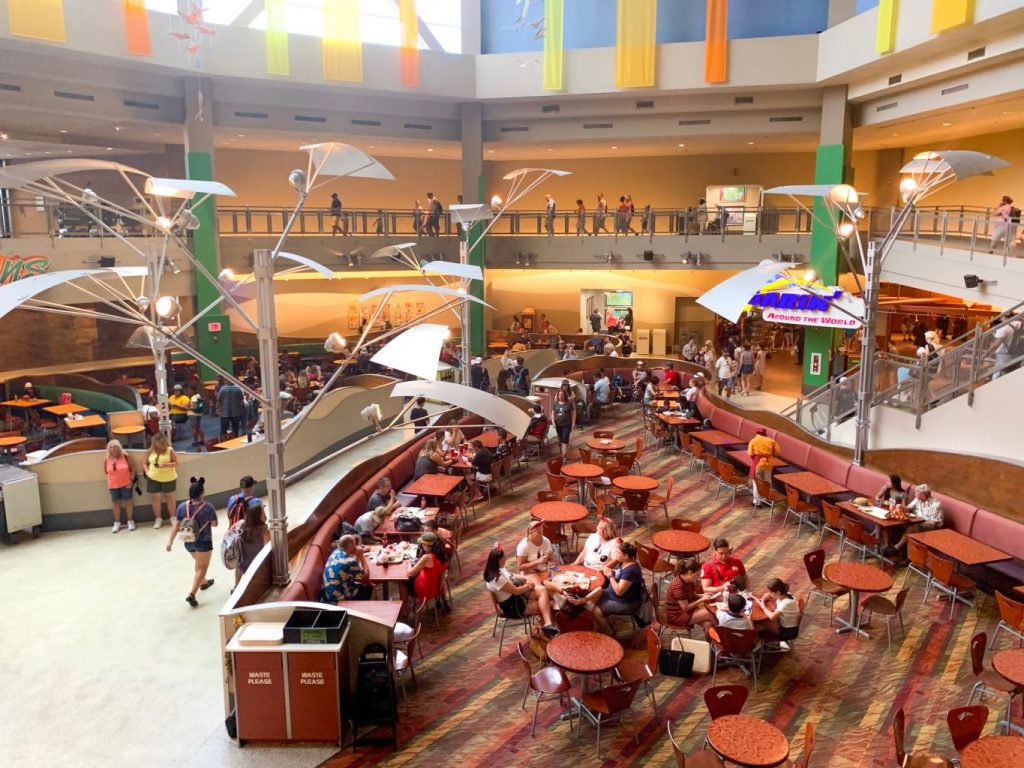 Kringla Cafe
The Kringla Bakeri Og Kafe, located in the Norway Pavilion in Epcot, is a staple in our Disney trip. The cafe serves a variety of snacks all day long, from sandwiches to treats to beer!
Just a short walk to the Frozen Ever After ride, get in spirits by enjoying a Bruni cupcake; vanilla Cupcake with vanilla buttercream, garnished with a white-chocolate Bruni on top!
Other great options include Norwegian sandwiches and salads, chocolate chip cookies, and pastries with various toppings. Not to mention, they offer Viking Coffee and Nordic Draft Beer on their drink menu!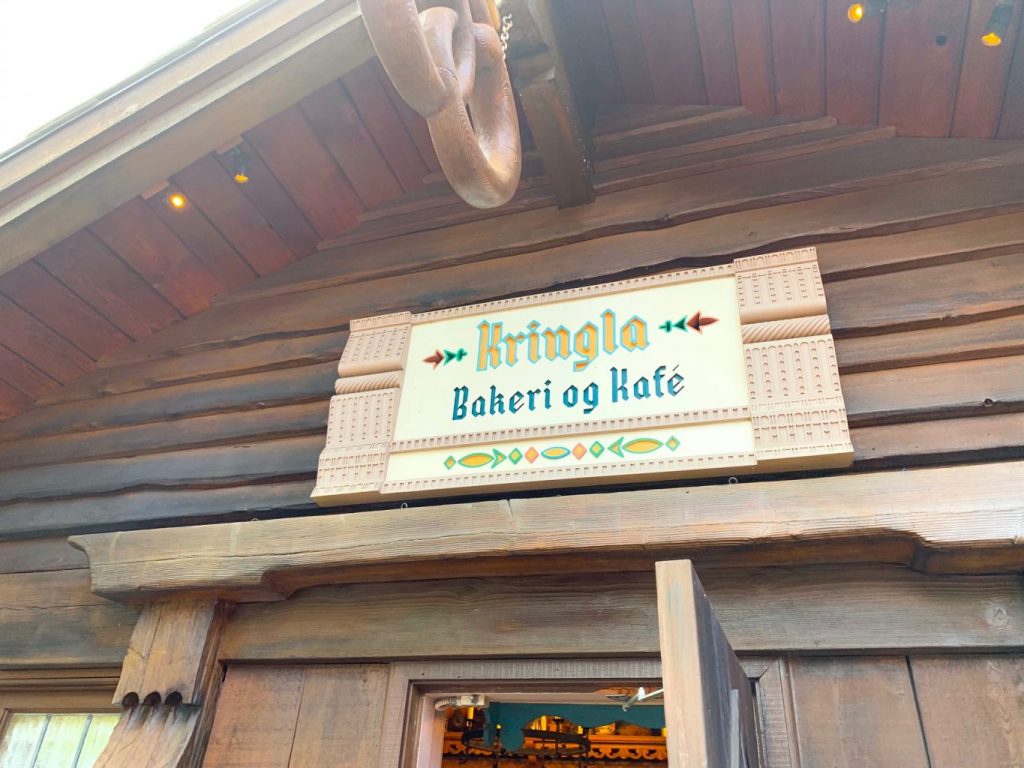 Starbucks (Traveler's Cafe)
Upon the shutdown of the beloved Fountain View Starbucks location in Epcot due to renovations, the park was macchiato-less for a few short months in 2019. However, around Christmas time, Epcot opened their new Traveler's Cafe, featuring a modern-Starbucks look on the Rose Walk path near the Canada side of  the World Showcase entrance.
As with all Starbucks locations in Disney World, this is a great stop for your morning coffee, since you can use snack credits from your meal plan here! Starbucks is one place you can't go wrong for Epcot breakfast because they offer uniform food options throughout the park, and the world.
With a new and convenient location, Starbucks is a great way to start your day with breakfast in Epcot. From coffee to tea to berry refreshers, your signature drink is there waiting for you. Pair it with a delicious cinnamon roll, croissant, or cake pop, and you're ready to go around the world in just one day!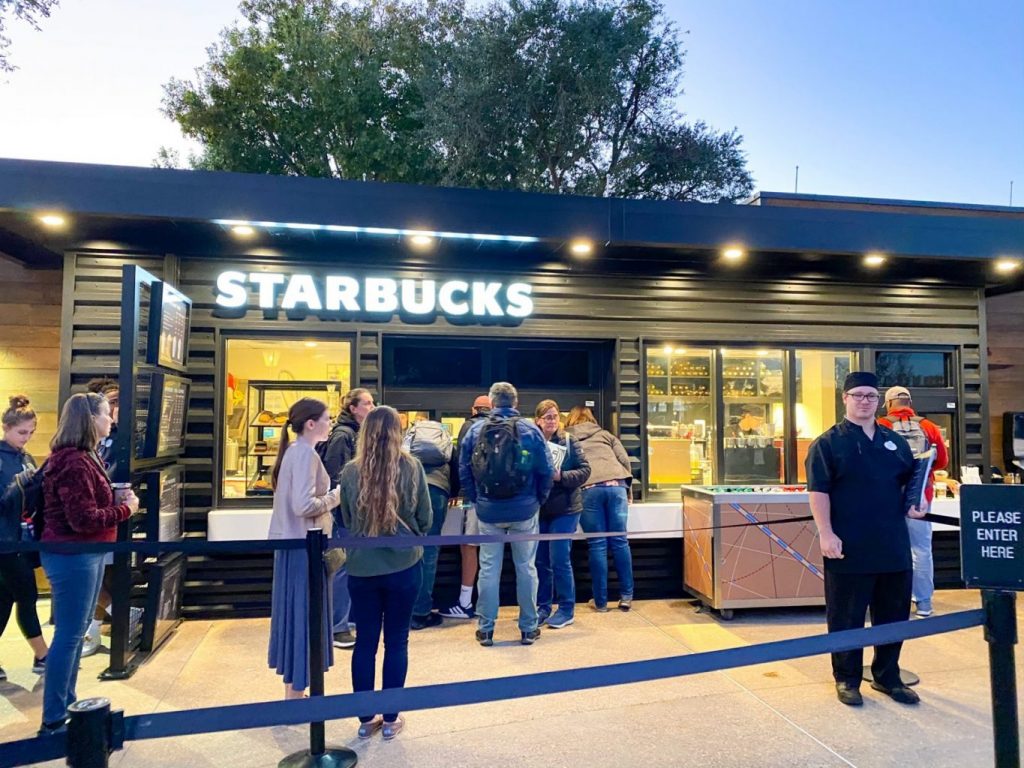 La Cantina De San Angel
In the Mexico Pavilion of Epcot's World Showcase, fill up on your favorite Mexican dishes at La Cantina De San Angel! A good mid-morning stop, this restaurant has MANY options for Epcot at breakfast, especially for late-risers.
From tacos to empanadas to chips and guacamole, this is definitely a place to visit during your Walt Disney World vacation! On the lighter side, they offer multiple different salads, nachos, and churros! Paired with one of their many different margaritas (Mango, Blood Orange, or Lime), you are certain to enjoy your visit to La Cantina De San Angel to start off your day!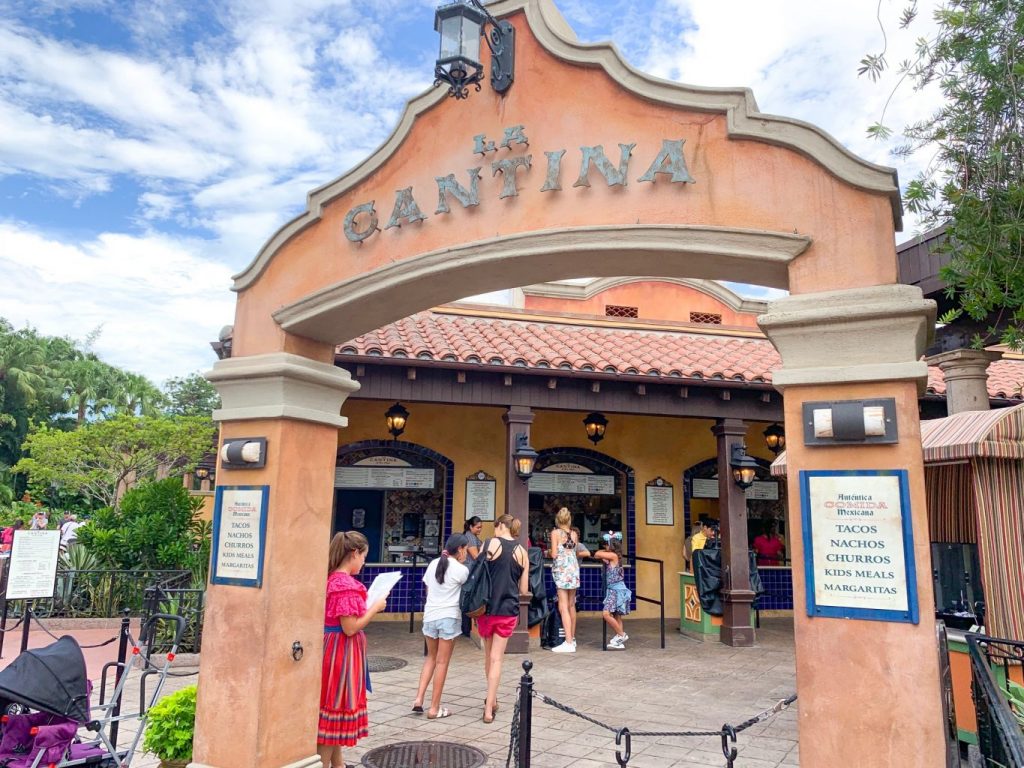 Table Service Epcot Breakfast Options
The Garden Grill
In Epcot's Future World is one of the most popular Disney character dining breakfast spots of all time; The Garden Grill. As far as characters, you can dine with Mickey, Chip, Dale, and Pluto!
The Garden Grill is a great choice for Epcot breakfast as it is family dining style, as well as all you can eat! While you eat, the characters mentioned above come to your table to say hello, take photos, and sign autographs!
The food itself involves a large platter of sticky buns, scrambled eggs, bacon, sausage, fresh fruits, hash-brown potatoes, and of course, the staple of all Disney breakfast foods, Mickey waffles.
The Garden Grill was even featured in our Best Character Breakfast post!!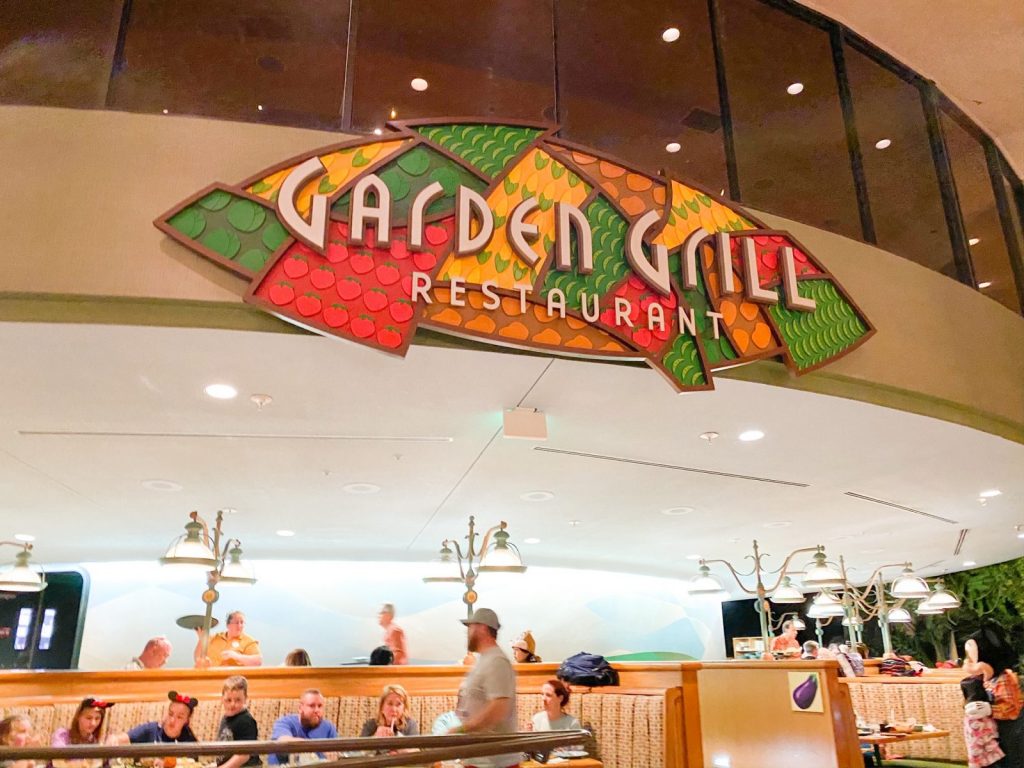 Akershus Royal Banquet Hall [please link best character dining and best epcot restaurants post]
Another great character dining choice for breakfast in Epcot is Akershus Royal Banquet Hall in Norway at the World Showcase. If you resonate with the princesses (as most of us do), this is the place for you to start your day in Epcot!
See us compare Askershus to other Epcot Restaurants!
Here, you can get a buffet-style breakfast of cold-items, while hot items such as eggs, bacon, potatoes, etc. are brought to your table directly. Essentially, you get the best of both worlds!
As far as the cold buffet-style items, you can expect light meats, cheeses, fruit, granola, yogurt, and pastries.
Characters at Akershus are subject to change. However, you can expect to see a few of the following during your breakfast in Epcot: Belle, Cinderella, Snow White, Sleeping Beauty, and/or Ariel.
See how Akershus Royal Banquet Hall ranked on our Best Character Dining Post!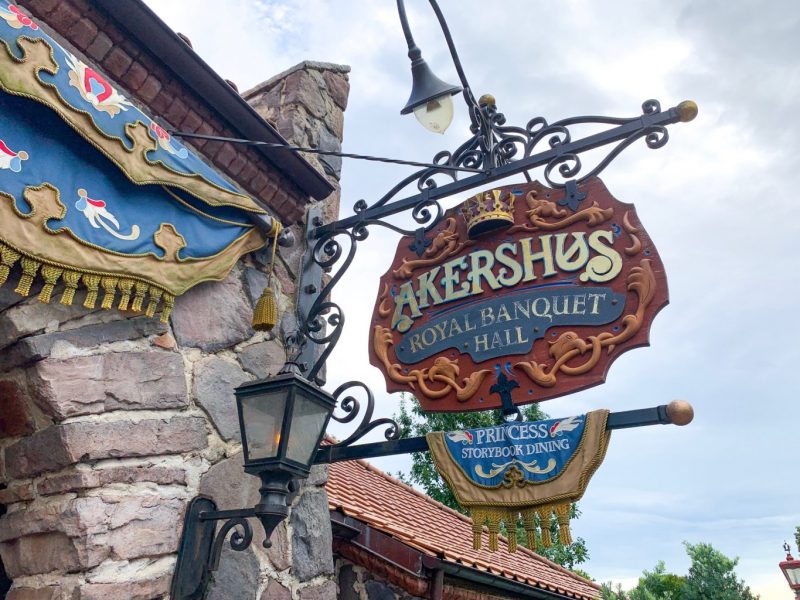 Best Breakfast Near Epcot
Bon Voyage Breakfast Trattoria Al Forno
The Bon Voyage Breakfast at Trattoria Al Forno is definitely one worth seeing if you're willing to go outside of Epcot to Disney's Boardwalk, an entertainment, dining, and shopping area just a (hop, skip,) and a boat ride away from Epcot!
Characters are only present during breakfast, so it's an ideal stop on your breakfast in Epcot (or near it) adventure! Bon Voyage breakfast brings you two of the best couples in Disney: Rapunzel and Flynn Rider (Eugene), along with Ariel and Prince Eric!
To start, they bring you a variety of pastries, one resembling an oyster with a pearl on top, and one in the shape of the sun from Tangled. Entrees you may pick from are named on theme, such as Flynn's Feast, Tangled Eggs (Highly recommend!), Swimmer's Delight, Ursula's Cauldron, etc.
This character dining experience is one of the best, as Rapunzel and Flynn Rider are two of the most lively characters, and will be sure to get you laughing! PS: If you ask Flynn Rider what's in his satchel, he will show you Rapunzel's crown!
The neat thing not everyone knows about the Boardwalk, is there is so much more to do there other than eat! Check out all of the places to visit if you find yourself there on your next trip!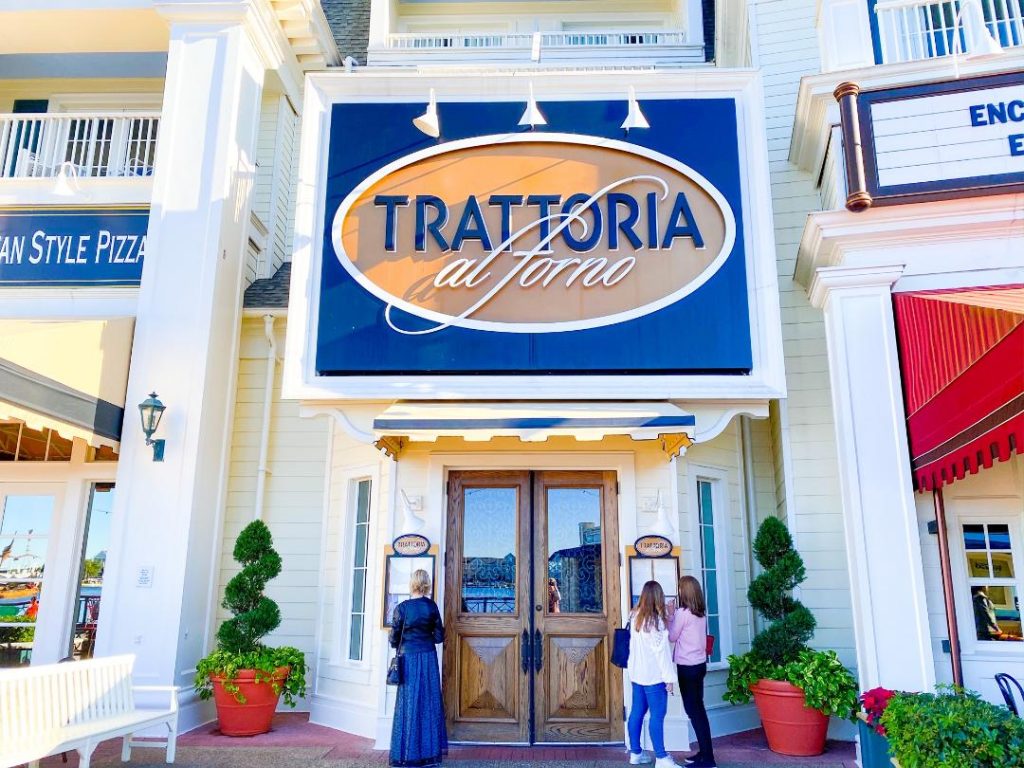 Cape May Cafe At Beach Club
The Cape May Cafe is also a short stop from breakfast in Epcot, with a New England theme, at Disney's Beach Club Resort. This is another all you care to eat option to get you ready to take on your day!
Not only do you get to dine with Minnie, Goofy, Donald, and Daisy, your food is displayed on a central island in royal fashion! With foods such as meats, cheeses, hard-boiled eggs, fruit salad, a yogurt bar, potatoes, scrambled eggs, etc. how can you even choose?!
The Cape May Cafe at the Beach Club Resort is a fantastic choice for Epcot breakfast, as it is nearby and is an awesome dining and character experience!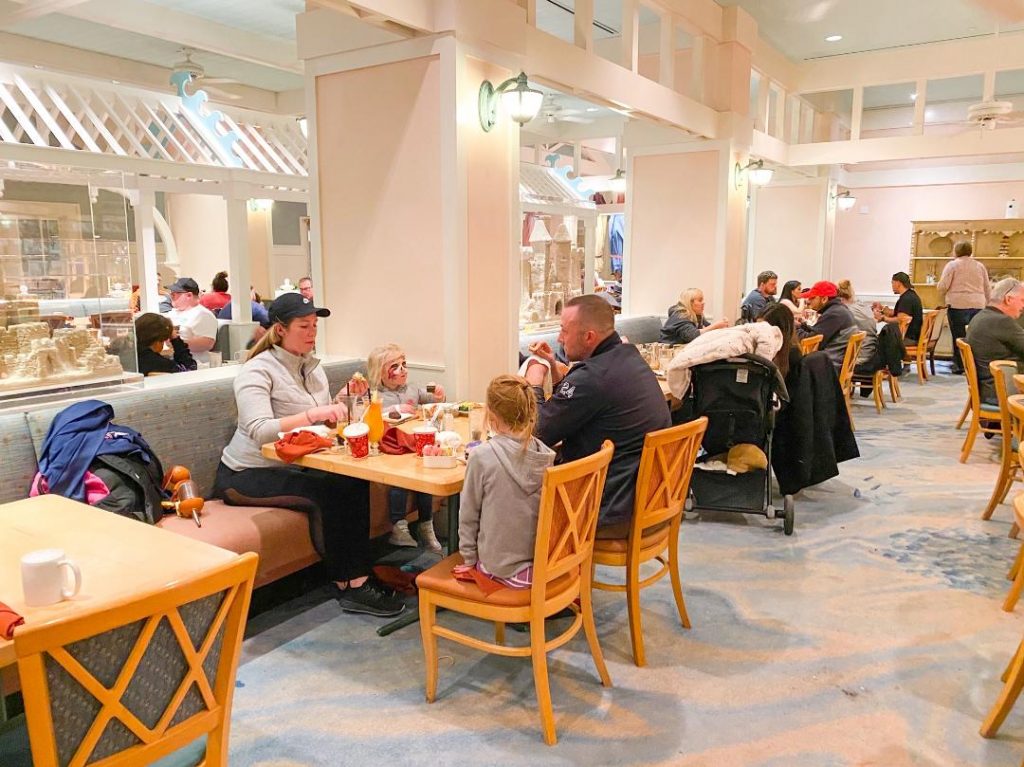 Ale And Compass at Yacht Club
Ale and Compass at Disney's Yacht Club resort is similar to Akershus, as it offers a partial buffet to go along with your entree. Its tall ceilings and towering light fixtures gives it a luxurious look, as does the menu.
Buffet options include some of the usuals along with other new options like: meat, cheeses, rolls, jams/jellies, dips, biscuits and gravy.
As far as entrees go, you are sure to be satisfied. Choose from dark chocolate waffles, breakfast flatbreads, blueberry bacon pancakes, and breakfast protein bowls, along with many different juice and coffee options.
They even have an extensive kids' menu for picky eaters!