Going to Disney World is an exciting thing for people of all ages! There is something for everyone no matter how old or young you are. It can be hard to decide whether or not to bring your baby or toddler to Disney World. It might seem like there will be nothing for them to do. Plus then you have to worry about things such as renting or bringing a stroller or baby care. However, there are still rides without height requirements that they can ride! We have a list of the best Disney rides for babies and toddlers!
Certain parks are better than others when it comes to attraction variety for babies and toddlers. But you can find something fun to do at every park to keep your little ones entertained! We made sure to pick rides that don't have a height requirement and are also not too scary!
Check out our How to Visit Disney With Toddlers and Still Have Fun post for even more info on going to Disney with young children!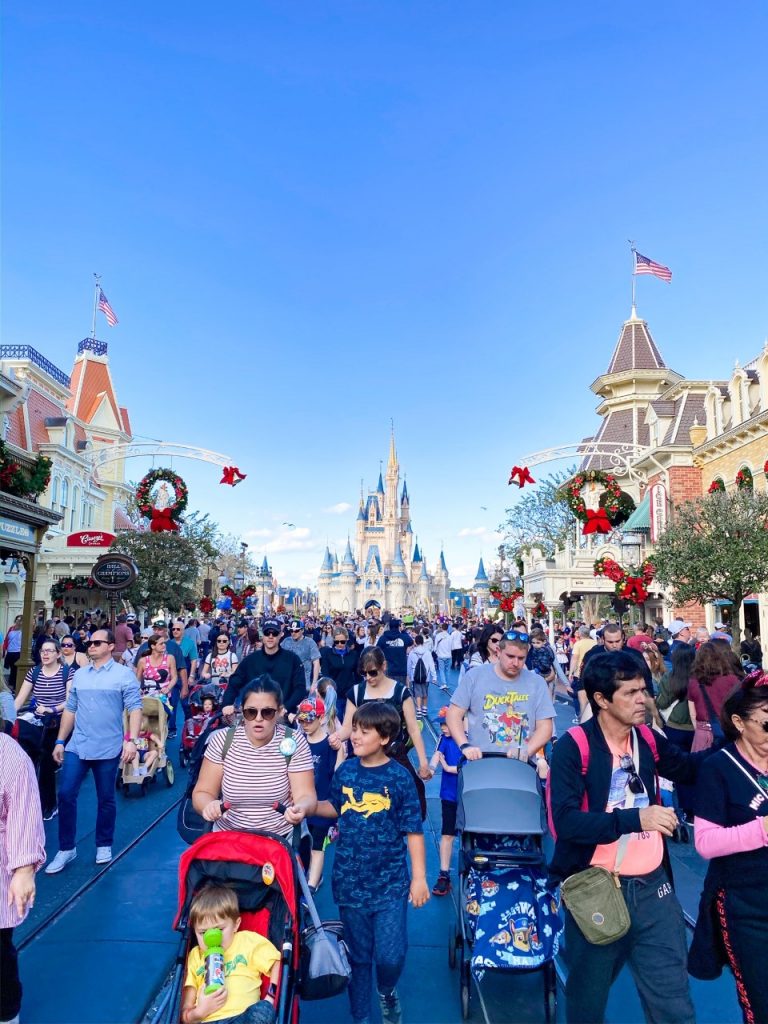 Best Rides For Babies And Toddlers At Magic Kingdom
If you're visiting Disney World with babies or toddlers, you have to visit Magic Kingdom at least once, if not twice! Magic Kingdom has the best Disney rides for babies out of all four parks. There are so many rides here that don't have a height requirement. That means less time having to worry about Rider Switch! These are our favorite rides for babies and toddlers at the Magic Kingdom!
Dumbo the Flying Elephant
Dumbo the Flying Elephant is a classic! Have you really visited Disney World if you haven't flown with Dumbo? This ride was one of the opening attractions when Magic Kingdom opened back in October 1971. It has stayed over the years because it's a fan favorite for all ages to enjoy.
This ride is basically a carousel in the air! If you're afraid of heights, you might want to skip out on this one, but it really doesn't go too high. You control a joystick to decide how low or high you want your elephant to fly. Kids love this ride because they get to control how their elephant moves! It's a great, classic ride you can't miss out on!

Peter Pan's Flight
Peter Pan's Flight is another in the air ride, but it goes on a track instead of a circle. This ride feels so magical as the "pixie dust" lifts your ship into the air and carries you to Neverland. Kids and adults absolutely love this ride. That's why it always has such a long wait time!
The first time my friend rode this ride with me, she was amazed at how exciting it was to be flying. She thought it was so cool to be flying over London and exploring Neverland. This just proves that any age can enjoy this ride. We know your kids will love it too!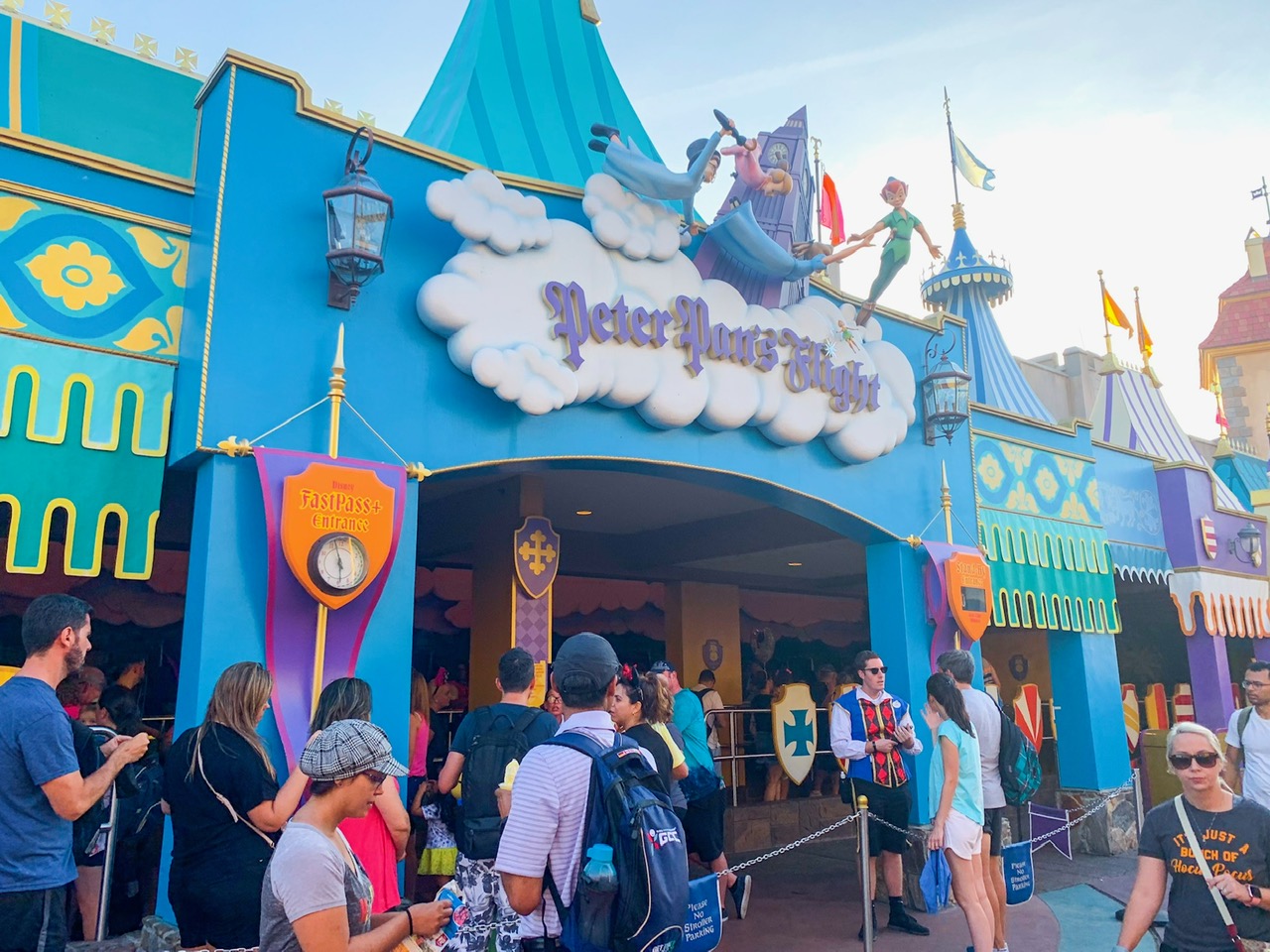 The Many Adventures of Winnie the Pooh
Whenever someone asks what ride they should take their young kids on, I always recommend The Many Adventures of Winnie the Pooh. It is one of the best Disney rides for babies because what kid doesn't love Winnie the Pooh! Journey along through the Hundred Acre Woods in your very own Honey Pot. You'll get to see your favorite characters such as Eeyore, Tigger, Rabbit, Piglet, and of course Pooh. The best part of the ride is when the Honey Pot bounces along with Tigger!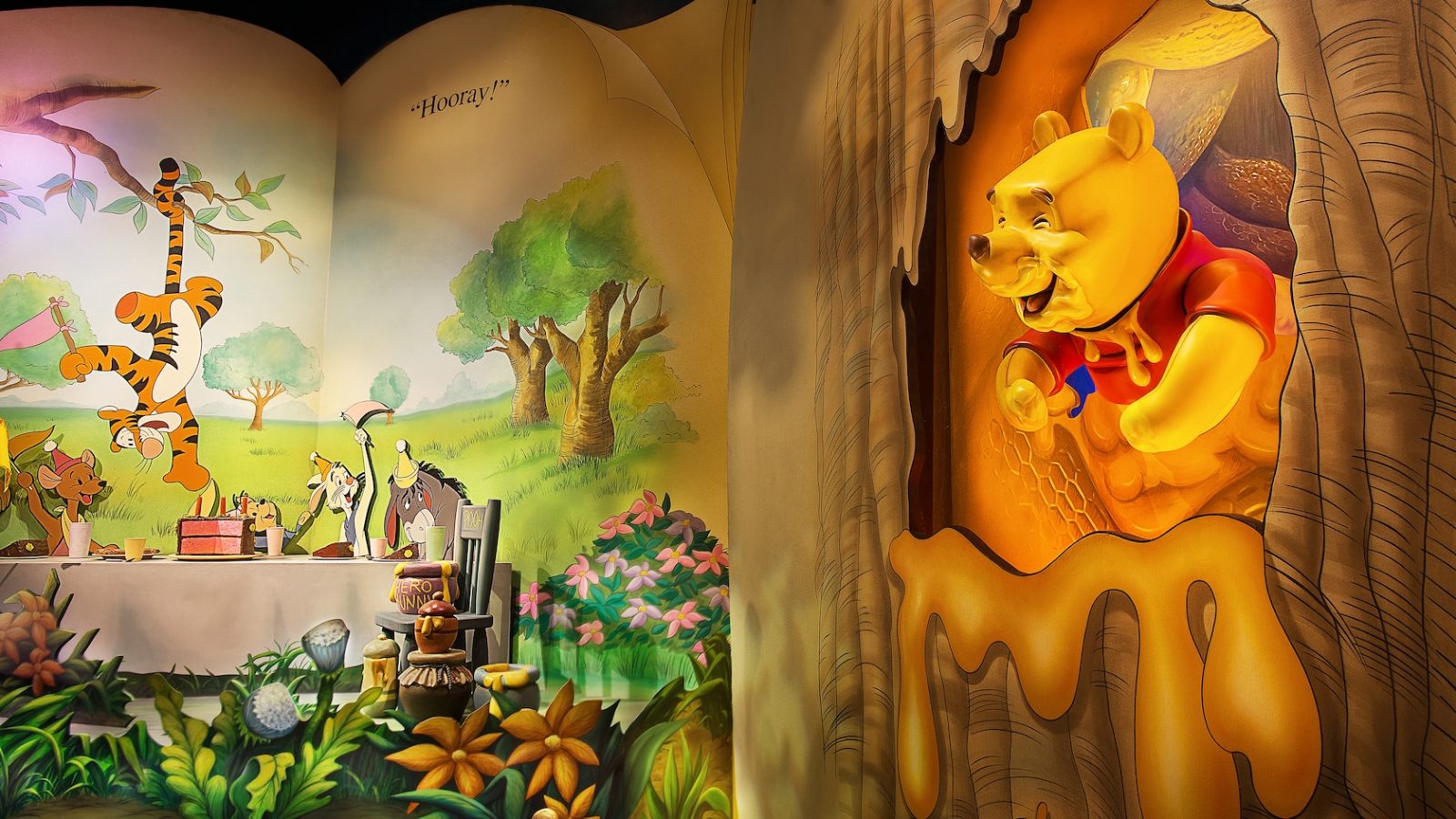 "it's a small world"
"it's a small world" is a very easy going boat ride that is suitable for all ages. This ride lasts 7 and a half minutes, so it's a great way to take a load off your feet for a while. Ride through different scenes and countries to watch dolls unanimously sing "it's a small world" over and over again. This ride is very relaxing, but it also has so many fun colors and dolls for children to look at. You'll be leaving the ride with that classic song stuck in your head!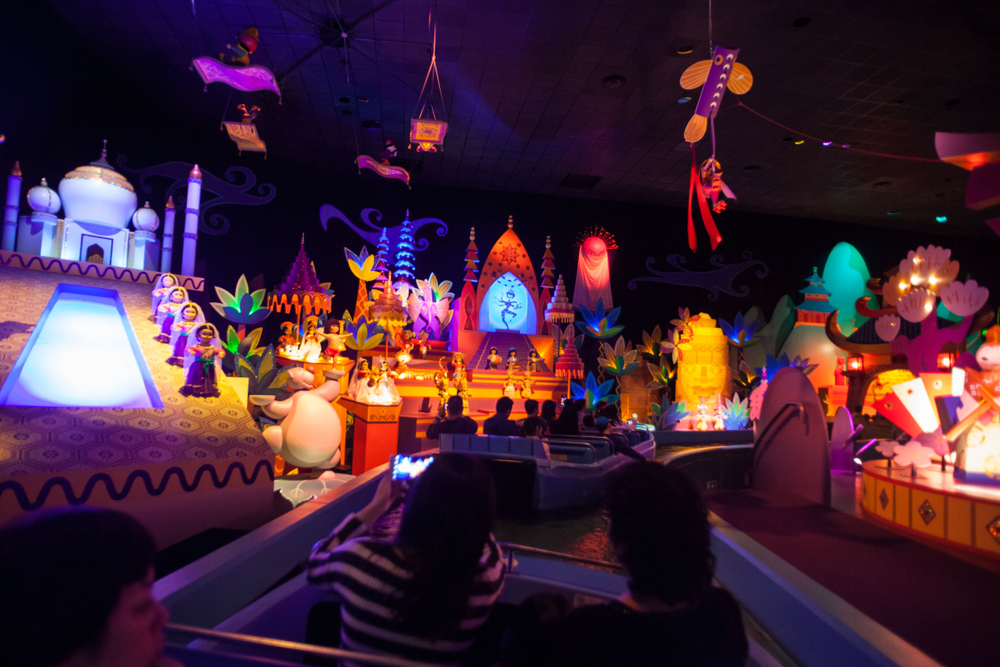 Journey of the Little Mermaid
This is personally one of my favorite rides at the Magic Kingdom. I love the music from The Little Mermaid, so I might be a little biased! You get to ride in a clam shell and relive the story of how Ariel and Prince Eric met and fell in love. The ride takes you under the sea where fish sing and mermaids dance. You eventually come back to dry land to watch Ariel and Eric fall in love
This ride is a ton of fun, and it has catchy music to sing along to. Kids really enjoy this ride because there are no scary parts (unless you count seeing Ursula as one)! This ride also usually has a very short wait, so most people end up walking right on!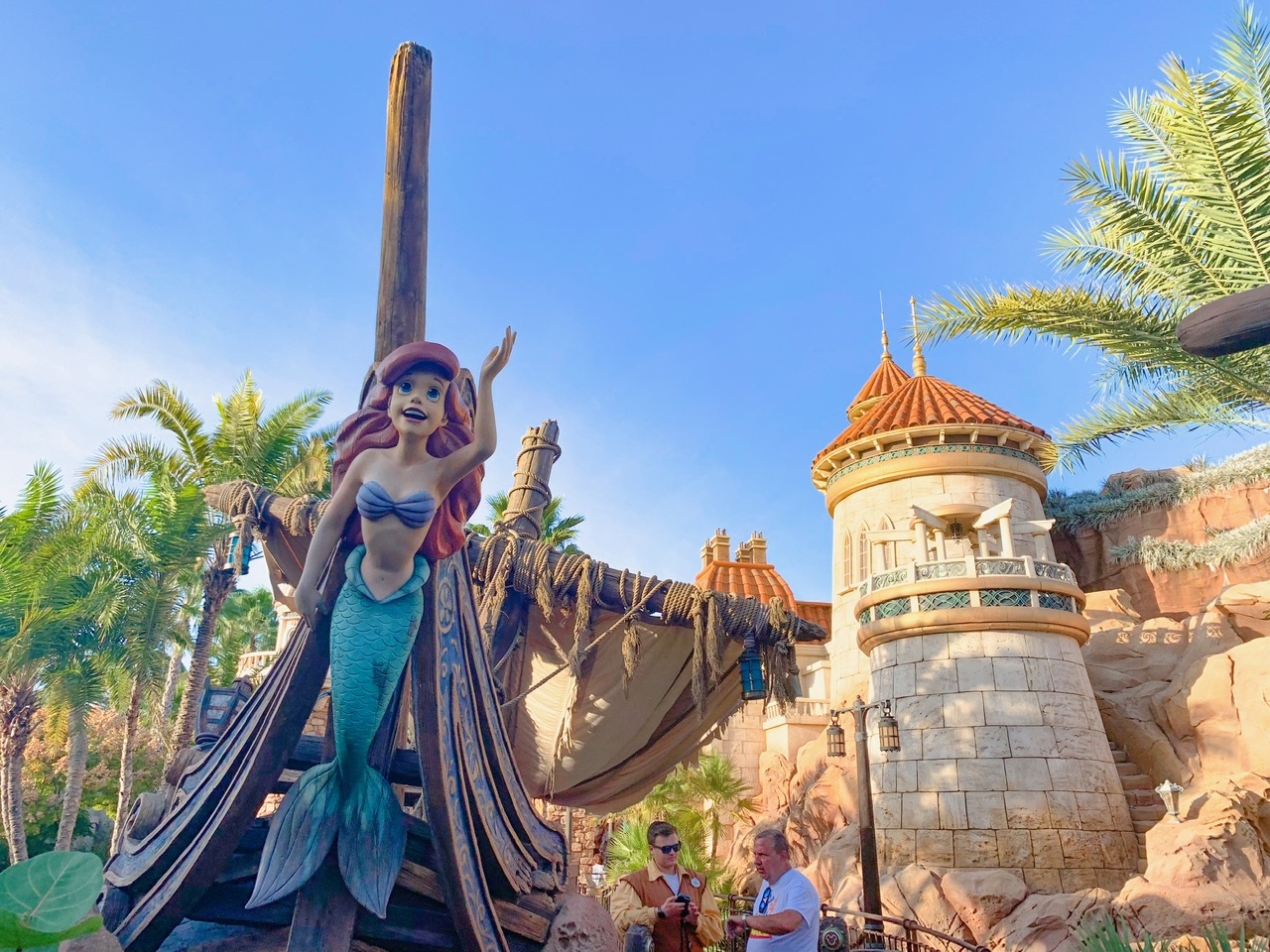 Prince Charming Regal Carrousel
Who doesn't love a good old fashioned carrousel?! Right behind Cinderella's Castle in Fantasyland, you can find Prince Charming Regal Carrousel. It's slow moving and plays classic Disney music for you to enjoy. Take a break from all of the other exciting rides to enjoy this classic! See if you can find Cinderella's horse (it's the one with the gold bow on its tail)!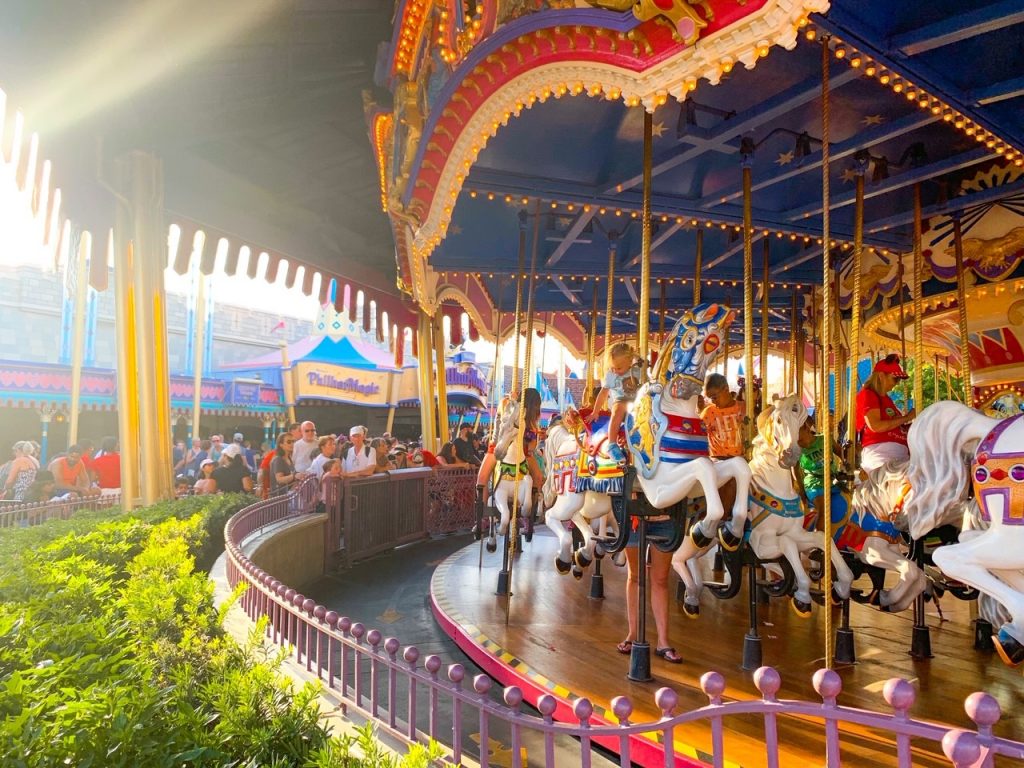 Buzz Lightyear's Space Ranger Spin
Babies might not be able to enjoy this as much as toddlers, but they can still ride! Buzz Lightyear's Space Ranger Spin is an interactive shooting game where you help Buzz Lightyear defeat Emperor Zurg! Both kids and adults can bring out their competitive side to see who can score the most points!
This ride also allows you to spin around because there are so many different targets! See if you can become a Galactic Hero by scoring 999,999 points! This is the highest amount of points you can get, and I've only been able to accomplish it once! Read our 10 HIGH SCORE Tips for Disney's Buzz Lightyear Ride to find out where you should be shooting!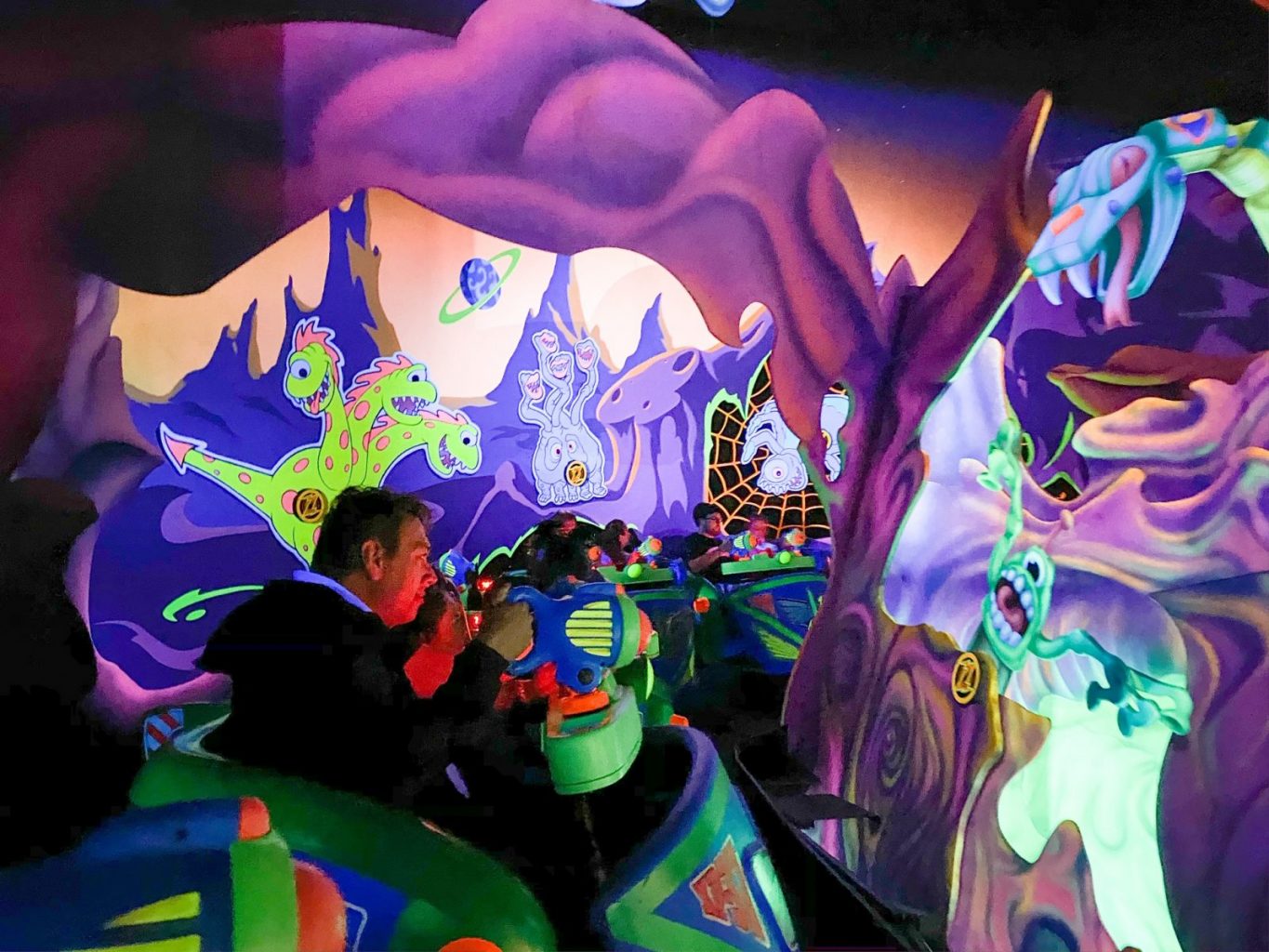 Jungle Cruise
Jungle Cruise is a river boat ride with a Skipper who makes corny dad jokes that you just can't resist laughing at. The Skipper takes you through the jungle to explore everything it has to offer. You might run into different animals and funny situations along the way!
This ride is a really great time because you get a free cruise and a show! The Skippers are actually pretty fun, so give them a hand and laugh along to their jokes! Even if your kids don't understand them, they'll still have a good time on this ride.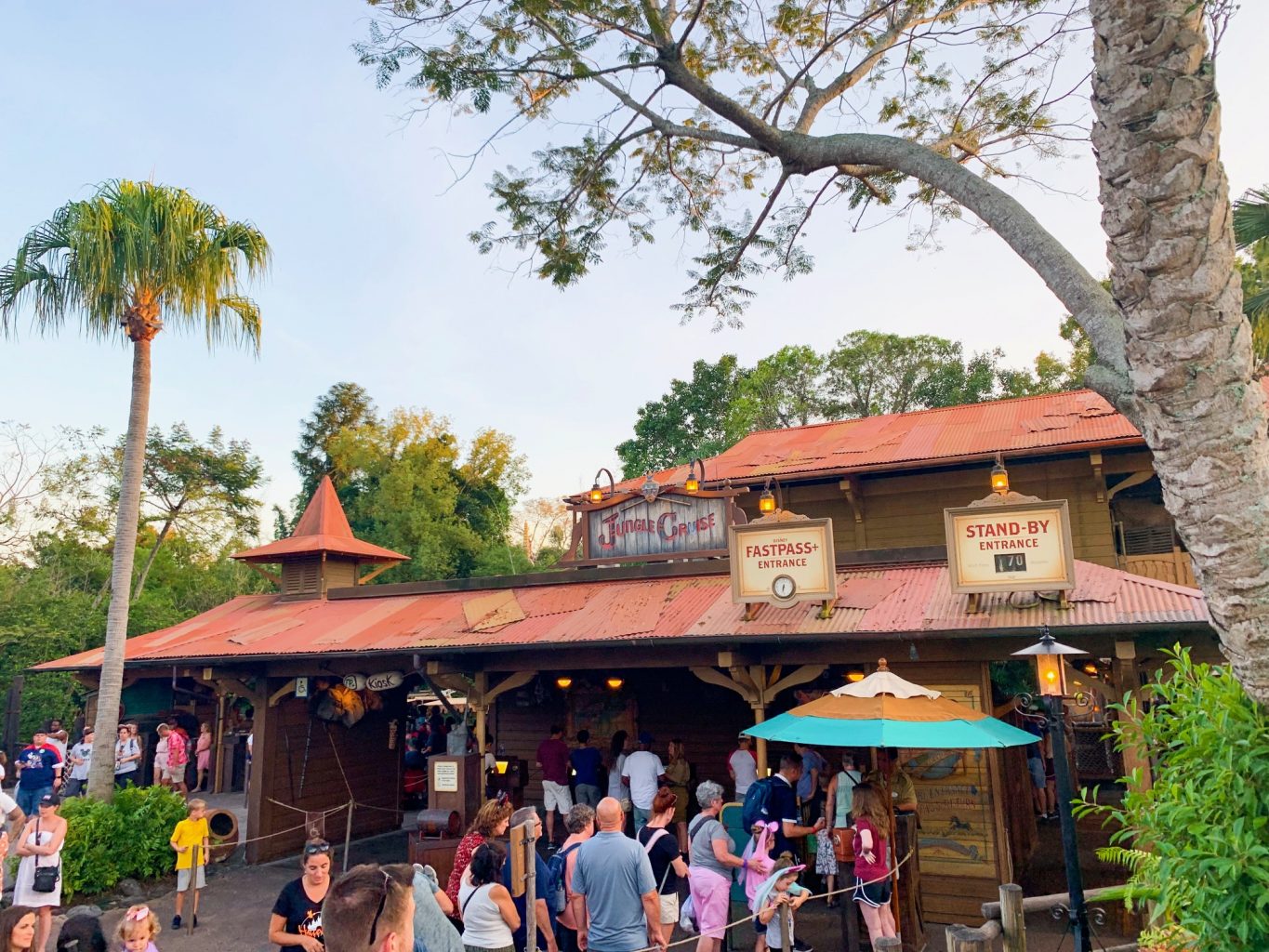 Best Rides For Babies And Toddlers At Epcot
Epcot is the next best park when it comes to Disney rides for babies. Even though there might not be much for them to do in World Showcase, there are still several rides around the park that are suitable for all heights. Epcot might not be as magical to kids as Magic Kingdom is, but they can still find some fun things to do!
It's also important to note that the new Remy's Ratatouille Adventure ride in the France Pavilion, set to open in October 2021, will most likely not have a height requirement. The version in Disneyland Paris doesn't have a height requirement, so that's why we assume this one won't either.
The Seas with Nemo & Friends
This ride is very similar to the Journey of the Little Mermaid ride. You get in a clam shell and ride through the Finding Nemo story. This ride is just as slow moving and relaxing as the Little Mermaid ride. If your kids like one of these rides, they are sure to like the other!
The best part of this ride is at the very end. Nemo and the other characters are projected onto a large aquarium, so it looks like real fish are swimming right beside your favorite characters! It's really fun to see what other fish are in the tank. Once you get off the ride, there are lots of other aquariums to explore!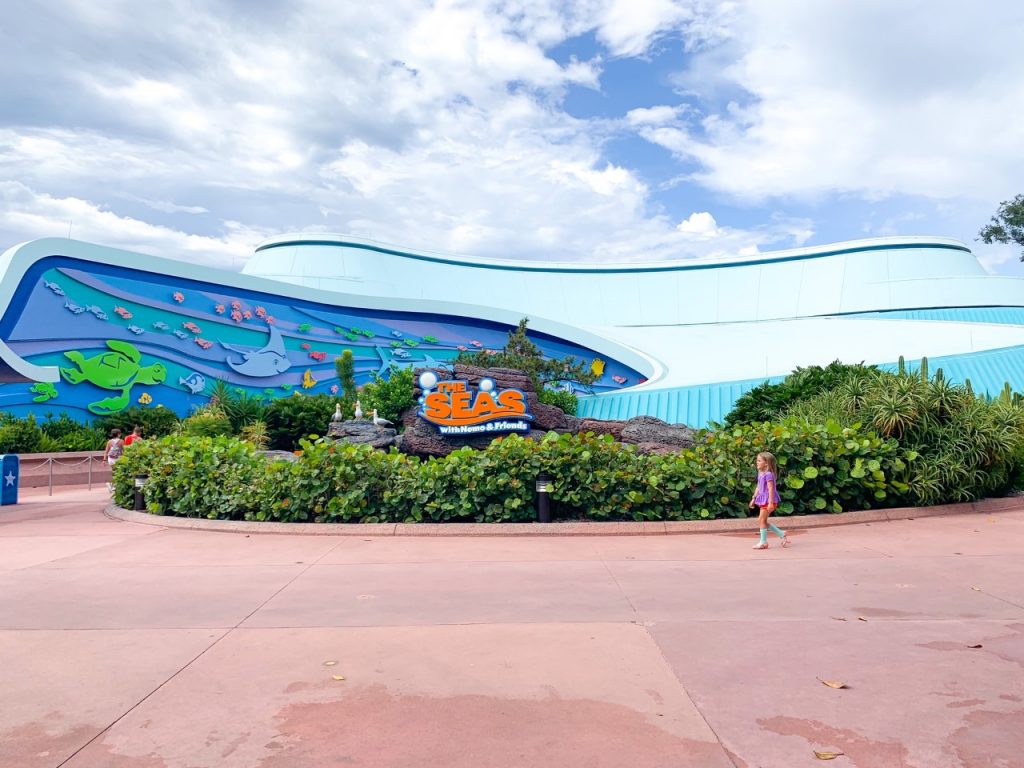 Journey into Imagination with Figment
This ride is an exciting journey that takes you through exploring the different senses, with a little imagination of course! Figment makes every sensory test fun and different. The music is catchy, and the whole ride is filled with fun colors.
You'll travel to multiple different scenes, including Figment's house turned upside down, and end with an explosion of imagination. Kids really enjoy this ride because there is so much to see and experience.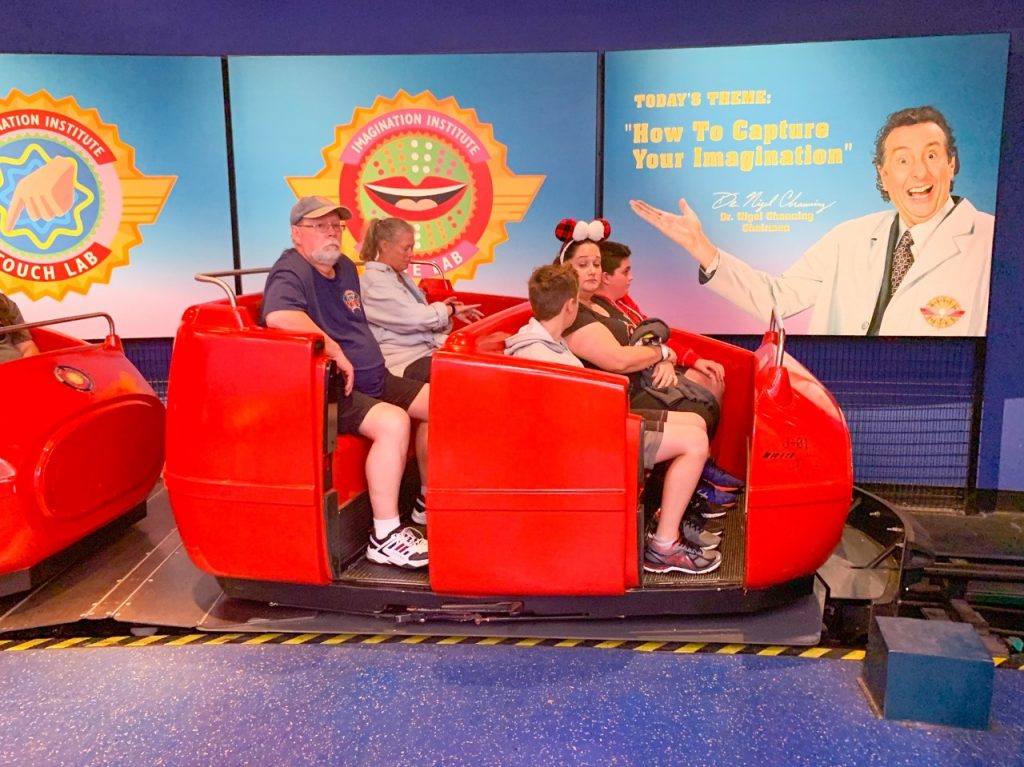 Frozen Ever After
Frozen Ever After quickly became one of the most popular rides in Epcot. It's located in the Norway pavilion in World Showcase, and it usually has a pretty long line. This is a boat ride that brings you throughout Arendelle and Elsa's ice castle where you get to see all of your favorite characters. There is a slight drop at the end, but it's nothing too scary! You'll find yourself singing along to the famous songs of Frozen. If you have toddlers that are Frozen fanatics, they are sure to enjoy this ride!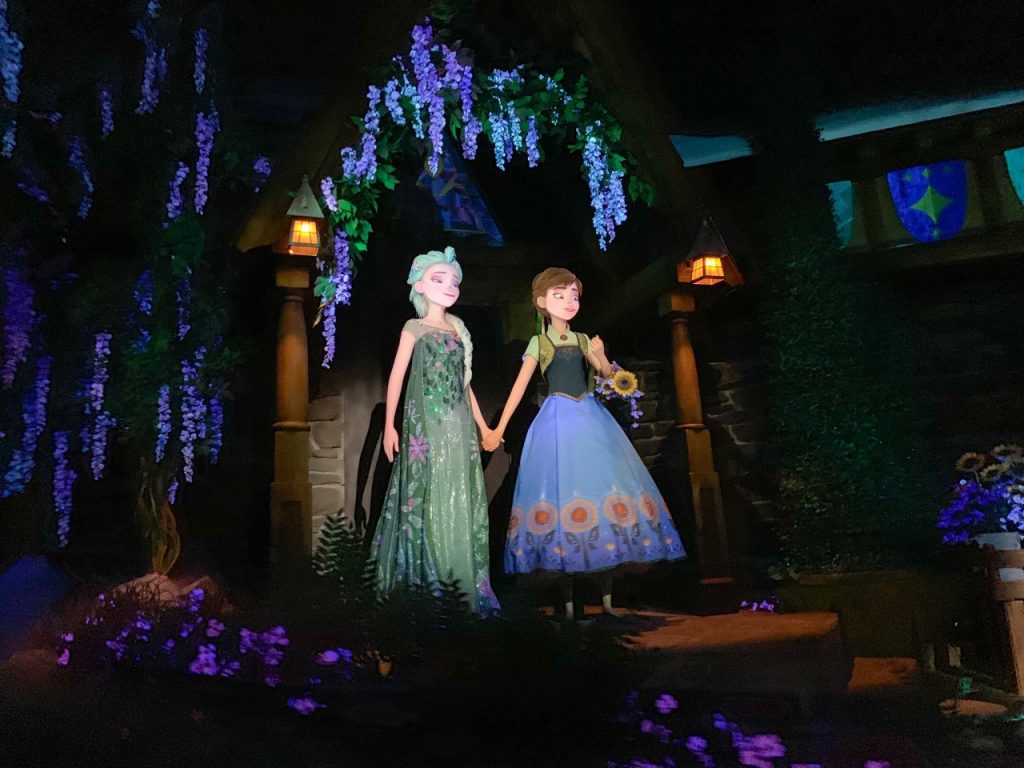 Living with the Land
Living with the Land is another slow moving boat ride located in the Land pavilion. We think this is a good ride for babies and toddlers because it's not super loud and has a very relaxing feel to it. This is a great ride to take your kids on when they are starting to feel overwhelmed and overstimulated by all the excitement of Disney World.
The boat ride takes you through different ecosystems to explore what they are like. The best part is when you enter a greenhouse with all sorts of plants growing. A fun game to play is to see how many hidden Mickeys you and your kids can spot! This ride might not have all the excitement of a normal Disney ride, but it's a great learning experience with a peaceful ride.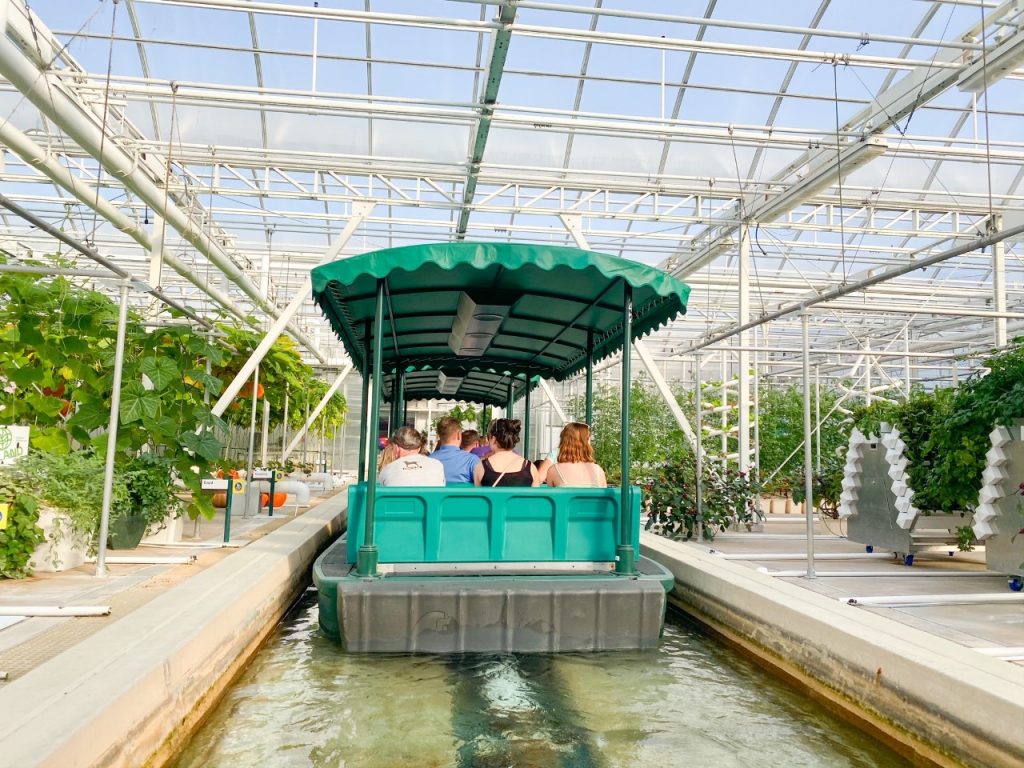 Spaceship Earth
Spaceship Earth also has an educational theme to it. A slow moving car brings you throughout the different eras to explore how the world came to be. I think this ride is fantastic because it has a lot to look out while still being mildly exciting and educational.
Even if your kids don't like the ride itself, they'll enjoy the questionnaire at the end that will determine their future. At the beginning of the ride, a photo is taken of you. At the end, you'll answer some questions about how you like to live. Then a short clip will play with your face on a cartoon body. It will show you how your future might look! It's a lot of fun to see what kind of future is in store!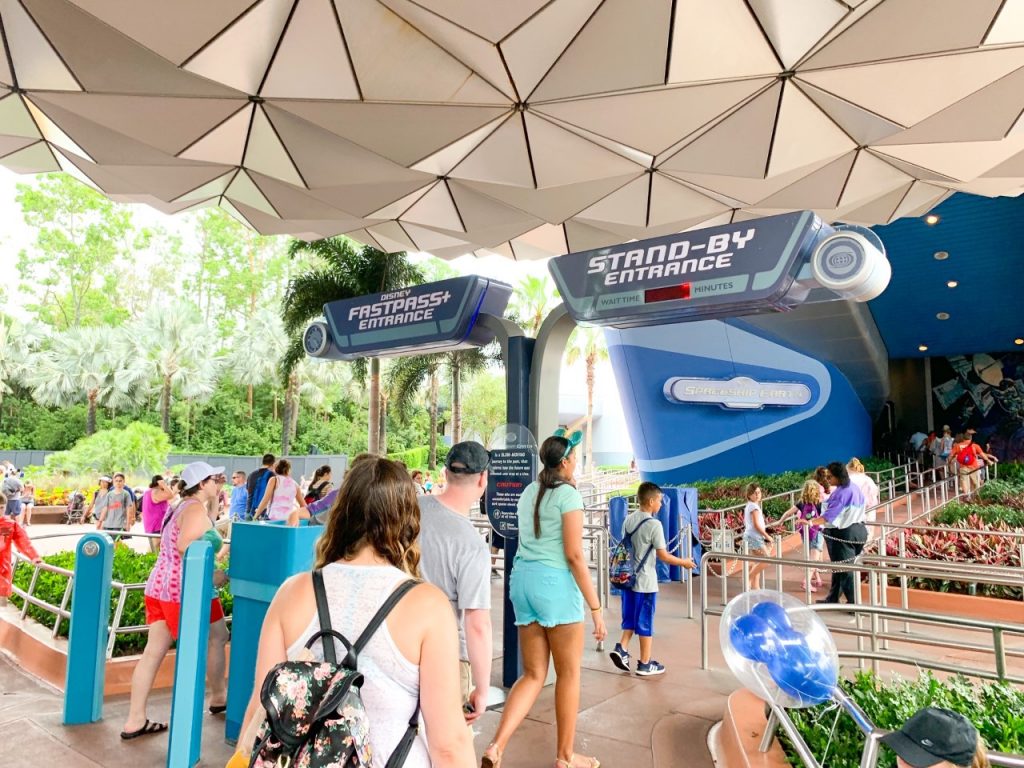 Gran Fiesta Tour
Gran Fiesta Tour is located in the Mexico pavilion inside of the pyramid. It's another boat ride that takes you through some of Mexico's history along with the help of the Three Caballeros (I'm beginning to realize Disney has a lot of boat rides)! This ride has a lot of bright colors that kids will enjoy. Plus the music is pretty enjoyable as well! This ride rarely has a wait, so it makes for a quick and easy experience!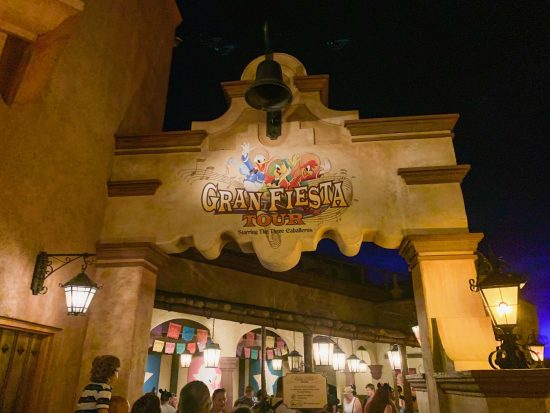 Best Rides For Babies And Toddlers At Animal Kingdom
At Disney's Animal Kingdom park, there's only 4 actual rides that don't have a height requirement (this is excluding the shows). These 4 rides are very kid friendly, and they are the perfect Disney rides for babies. Each one is also a different type of ride, so it allows for some variety throughout your day!
Kilimanjaro Safaris
Kilimanjaro Safaris is a ride loved by people at any age! You get in a jeep to enjoy a safari ride while seeing some different animals. There are tons of different animals to see such as lions, giraffes, zebras, elephants, flamingos, and more!
The safari tour guide will point out any animals they see during your journey. They will make sure you and your kids get the best experience possible. You might get lucky and an animal will walk in front of your jeep's path! This means the jeep will have to stop until all of the animals are clear from harm. Therefore, extra time to take pictures and look at animals!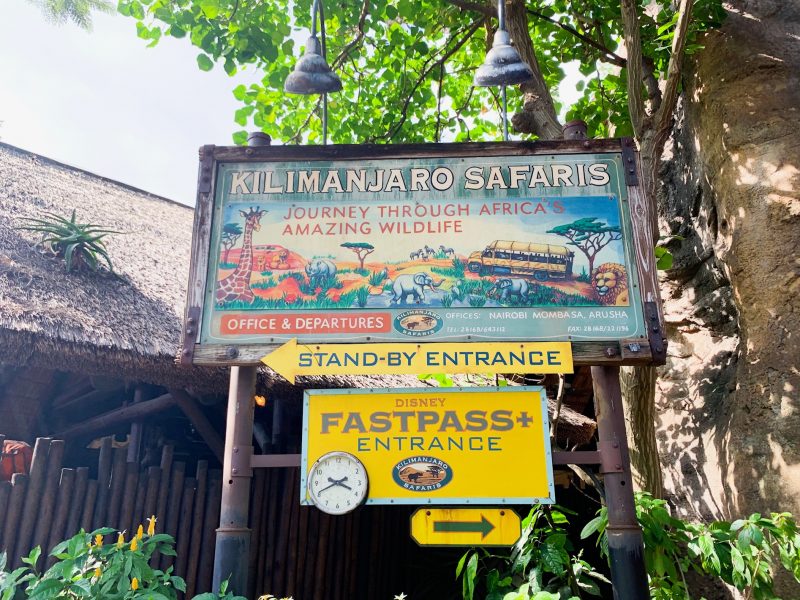 TriceraTop Spin
TriceraTop Spin is the equivalent to the Dumbo the Flying Elephant ride, but instead with dinosaurs! You can find this fun ride in Dinoland U.S.A. The whole area has a very carnival-esque theme that will capture any child's attention. There are also lots of fun carnival games to play.
Dinoland is also where you can find the Dinosaur ride. This ride however does have a height requirement, and it can be quite scary for kids. But it's a fun ride for adults if you have the chance to ride it! Maybe have one adult ride TriceraTop Spin with the kids while the other adult rides Dinosaur. Then switch using Rider Swap! It's a win-win!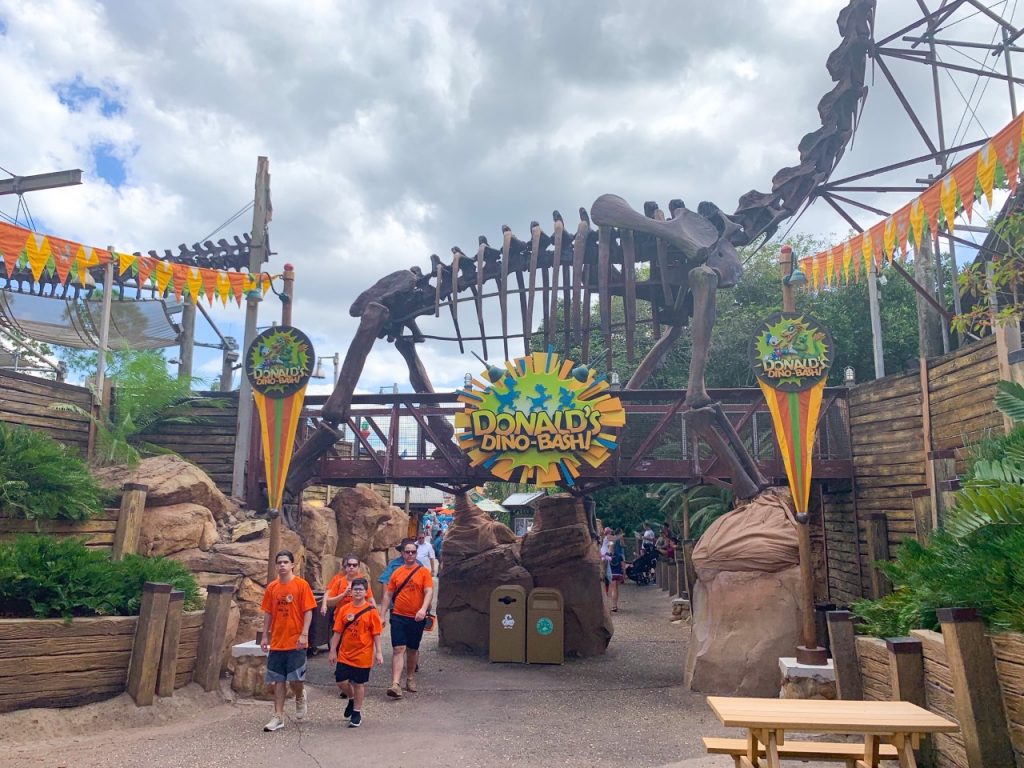 Na'vi River Journey
Na'vi River Journey can be found in Pandora, and you guessed it; it's a boat ride! This is a slow-moving boat ride that will take you through the rainforests of Pandora. It is set in the night time, so there are lots of glowing neon and bright lights to mystify you.
There's nothing really much going on with this ride. It's just a relaxing way to be introduced into the world and beauty of Pandora. If you visit the Pandora area in Animal Kingdom at night, the whole place also turns into a glowing scene. It's quite the view if you have the chance to see it!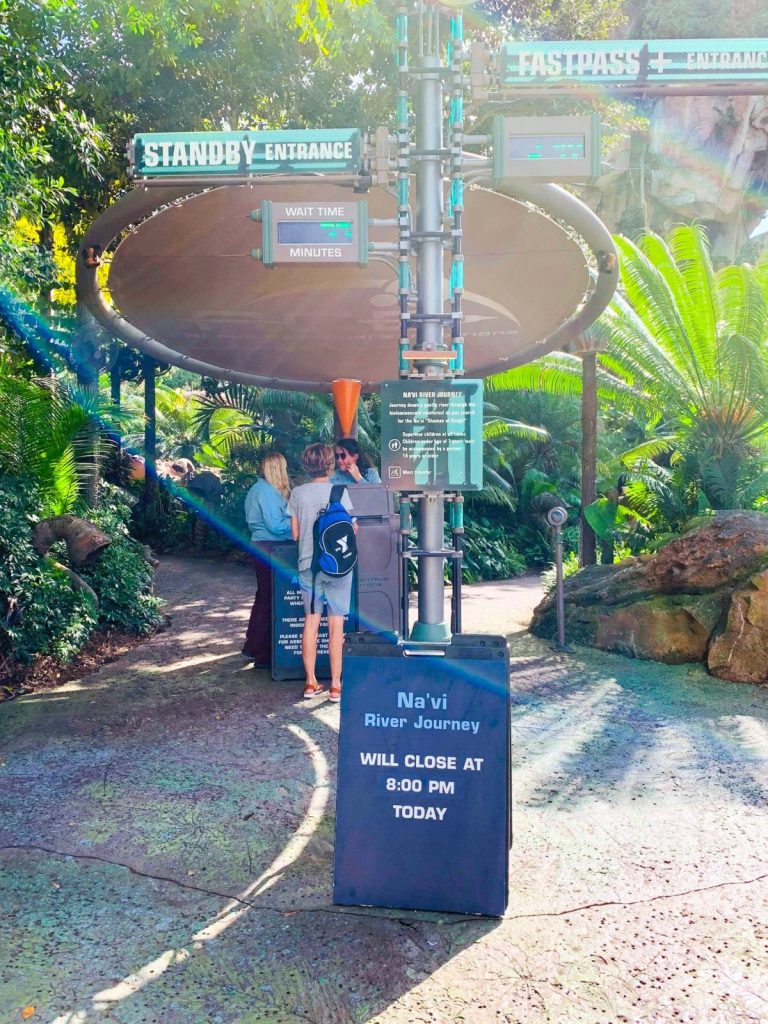 Wildlife Express Train
I consider the Wildlife Express Train a ride because it moves, however, it's more so transportation to Rafiki's Planet Watch. The train is located in Africa right next to Kilimanjaro Safaris. The train ride itself is fun because you pass through the back parts of Animal Kingdom. You'll be able to see some of the backstage areas of where they keep and take care of animals.
The end destination is Rafiki's Planet Watch. This is definitely a great place for babies and toddlers. At Rafiki's Planet Watch, you can find Conservation Station and Affection Section.
Affection Section is basically a large petting zoo where you can look at and interact with different animals. At Conservation Sation, you can learn about animals, and sometimes even watch vets work with different animals! Once you're done, you can take the Wildlife Express Train back to Africa.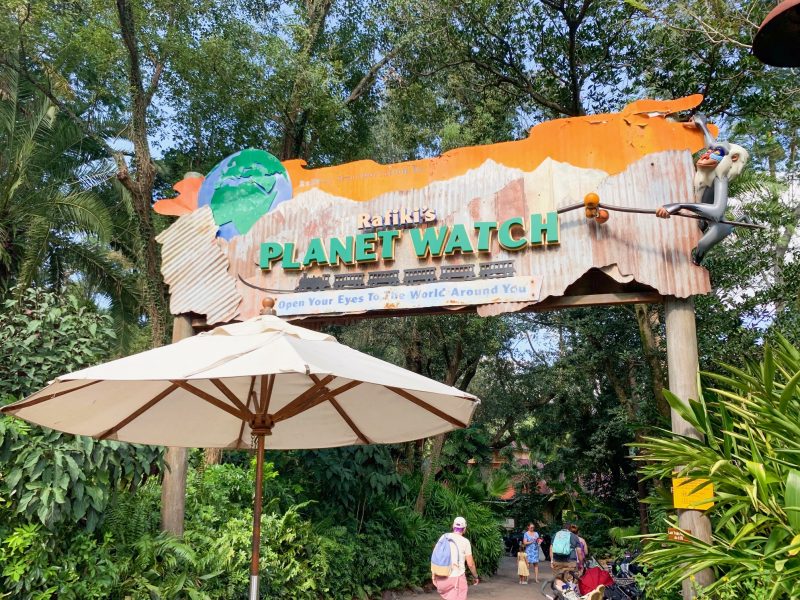 Best Rides For Babies And Toddlers At Hollywood Studios
Hollywood Studios is a great park, however, it is the worst park for babies and toddlers. There are only 2 Disney rides for babies that don't have height requirements. Though both of these rides are super fun, this park is definitely more geared towards teens and adults.
Toy Story Mania!
Toy Story Mania is an interactive ride, so babies wouldn't really be able to participate. But toddlers could! This is a 3-D shooting game that takes you to different shooting galleries. You have a certain amount of time in each section to score as many points as possible! See who can score the most points in your family!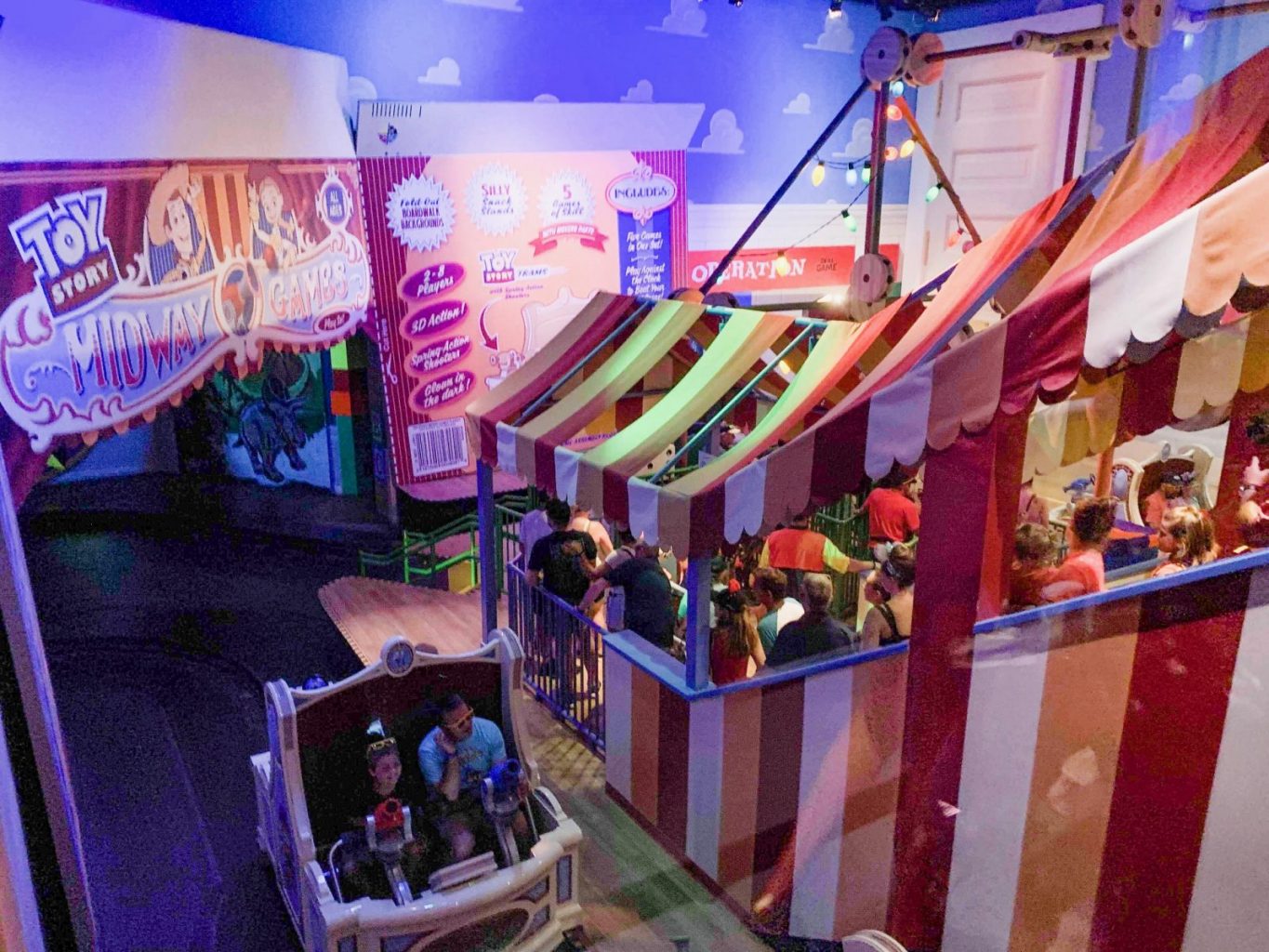 Mickey & Minnie's Runaway Railway
Mickey & Minnie's Runaway Railway opened back in March 2020, so it is still fairly new. This has now become one of the best rides at Hollywood Studios, even though it replaced the beloved Great Movie Ride!
This ride can be found in the Chinese Theater right down the center when you enter the park. There is usually a long wait for this ride, so make sure to get there early! The ride starts off as a relaxing train ride through the park with Goofy, until everything gets messed up! Ride along as Mickey and Minnie try to save you from the Runaway Railway!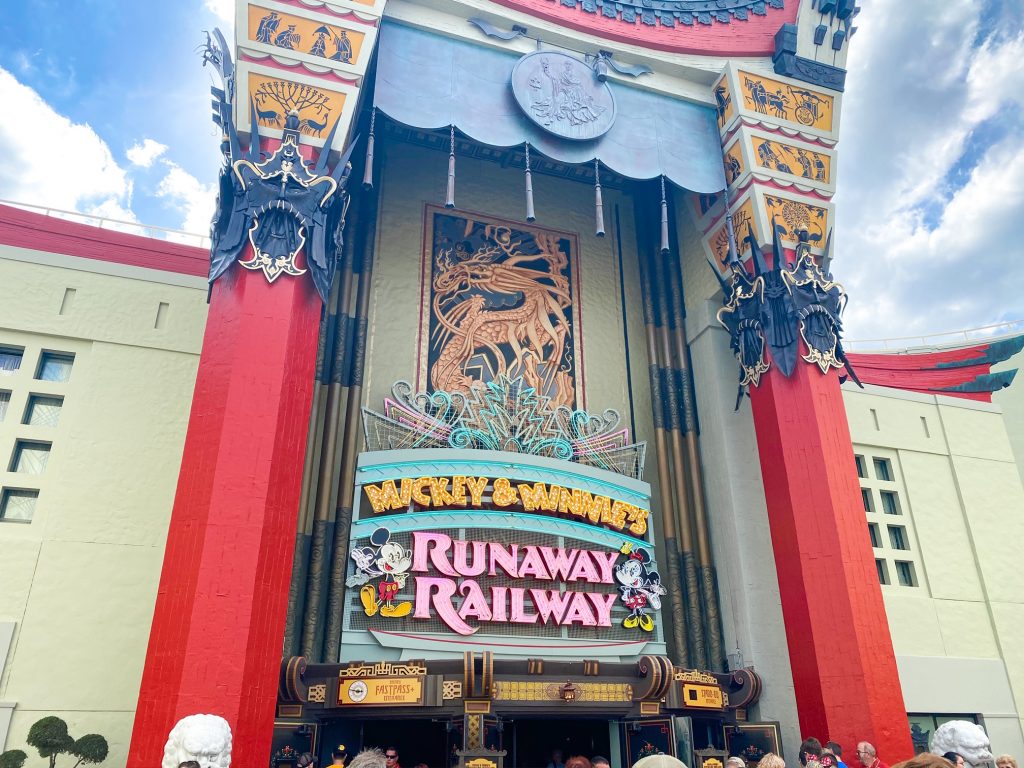 Even if you're traveling with babies and toddlers, you can still enjoy certain rides with them! Don't miss out on these Disney rides for babies without height requirements! We know you'll have a great time! Also, check out our 15 Best Disney Rides for Kids! Which Disney rides for babies are your favorite? Let us know!