Disney motion sickness is the absolute worst! It can easily ruin your day or maybe even worse, a whole trip. There are a few rides that do tend to cause some motion sickness at Disney.
If you or anyone you're traveling with is prone to motion sickness then it's good to know which rides tend to be a trigger for many guests, so you can be better prepared. Even if you aren't prone to motion sickness, I would probably stay away from some of these rides if I had just finished eating!
My mom, sister and I all get motion sickness from a variety of different types of rides, but none of them are the same! My sister cannot ride backward, I cannot do some small enclosed simulators, and my mom can't do a blend but especially not roller coaster or big drops. So we pretty much have every type of motion sickness covered!
Everyone is different and different ride features can make someone sick but not the other. For example, some people get motion sickness at Disney with rides that go backward (I'm looking at you Everest!) but don't get sick with simulators and vice versa.
We're going to be going over each ride that has frequent motion sickness complaints and the ride features that probably cause sickness!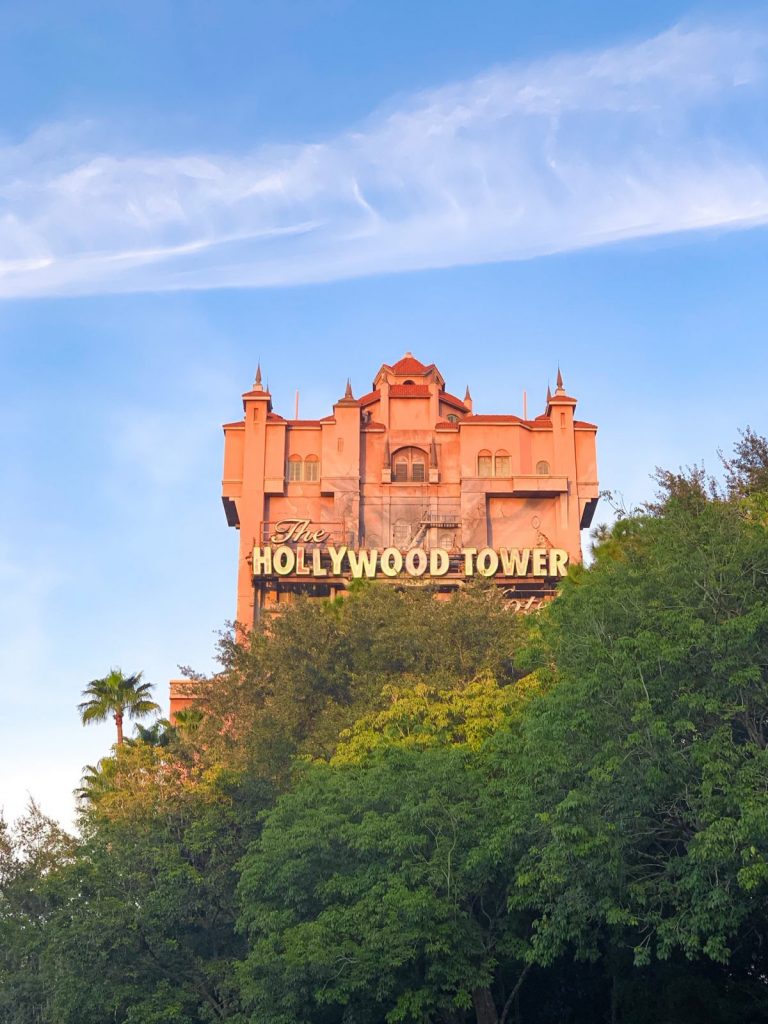 Rides At Disney That May Cause Motion Sickness
Magic Kingdom
Magic Kingdom does have a mix of rides that could potentially cause some motion sickness at Disney. So if you want to start picking out those FastPass+ options, while avoiding the possibility of getting sick, try to maybe avoid some of these! Luckily there are so many rides at Magic Kingdom to choose from. As long as you stay away from the following, you shouldn't have to worry about any motion sickness at Disney!
There are a few different ride components to look out for, spinning which is a common trigger for many. Tons of my friends get sick on the Mad Tea Party, especially if they spin the teacup too fast. Some of the roller coasters have sharp turns and some drops. Many people also get sick on rides that go backward, but depending on where you sit you can avoid it.
Rides with a spinning component:
Mad Tea Party (A LOT OF SPINNING! Some of the spinning can be controlled but not all!)
Astro Orbiter (I don't get sick on spinning rides and I almost threw up after this one! Never again!)
Magic Carpets of Aladdin
Dumbo
Prince Charming Regal Carousel
Roller Coasters with sharp turns and drops:
Seven Dwarves Mine Train (My boyfriend's aunt and cousin could NOT handle this one!)
Space Mountain (multiple drops)
Big Thunder Mountain (some drops)
Backward:
People mover (You can opt to sit forward-facing and avoid the backward portion! My sister cannot sit facing backward under any circumstances)
Mixed:
Buzz-lightyear Space Ranger Spin (There are a few parts that do have a simulator and there is some spinning but the spinning can be controlled. Nobody that I knew gets sick on Buzz Lightyear!)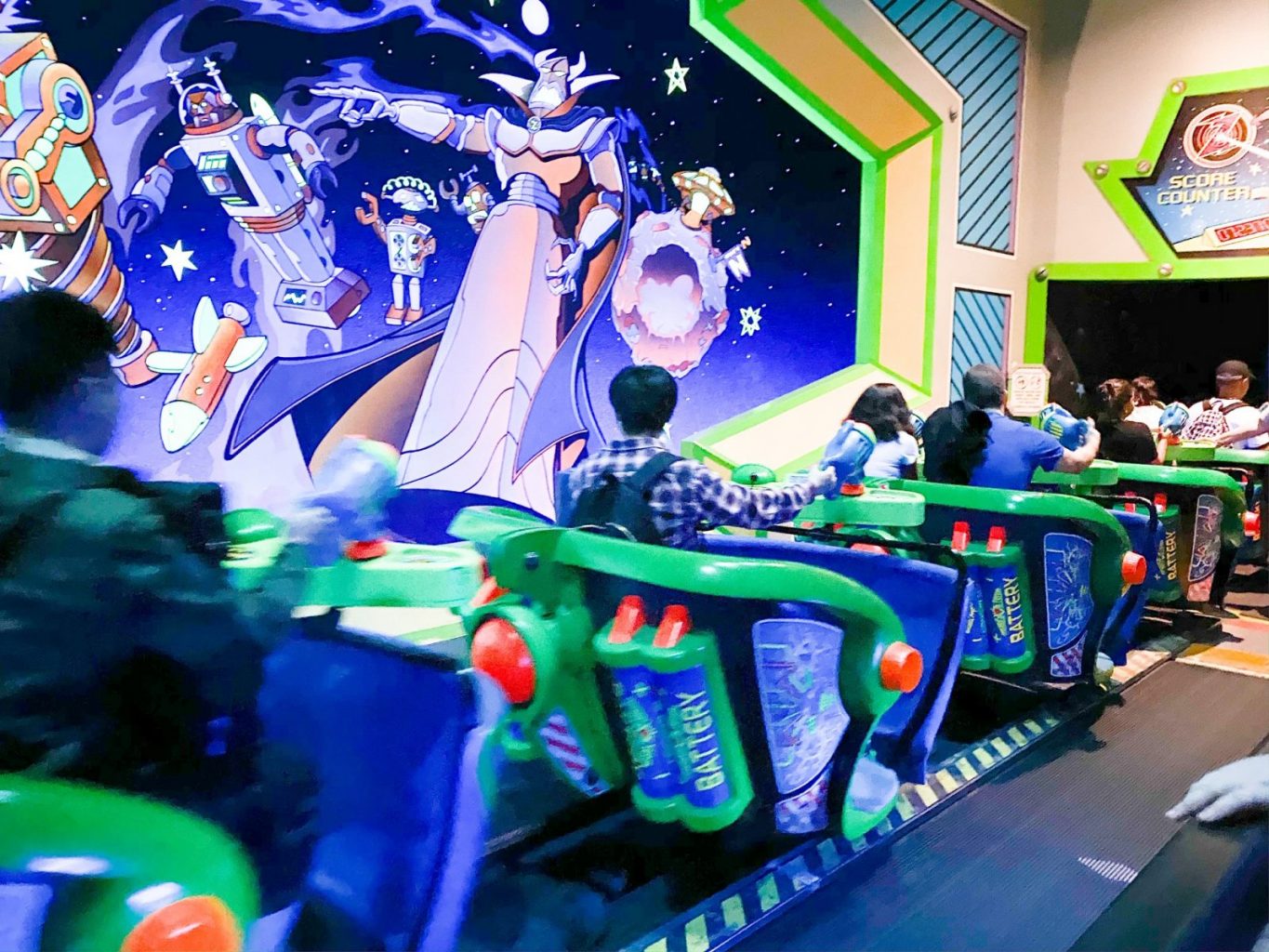 Epcot
Epcot is more than just drinking around the world, festivals and eating at all the awesome countries! There are some really fun rides at Epcot! There are simulator rides that you may want to avoid if you do want to avoid any motion sickness at Disney and a ride that has some sharp turns that can easily mess with your tummy, as well as one that goes backward.
Most people that suffer from motion sensitivity at Disney, are usually fine on Soarin' but it's still a simulator nonetheless and does occasionally cause people to feel sick. Luckily at Epcot, there are only a handful of rides you may want to avoid for motion sickness, nevertheless, it's good to keep them in mind when you're picking out your Disney FastPasses for Epcot!
Simulators:
Soarin' (Even people I know with motion sickness LOVE Soarin. You move gently with the screen and it is a wide-open room making it better!)
Mission: Space* (My sister and mom CANNOT do Mission Space. I don't like simulators where you are stationary but I LOVE Mission Space so much! Weird, I know!)
Sharp Turns:
Test Track (I don't personally know anyone who gets sick on Test Track!)
Backward:
Frozen Ever After (boat ride with a short portion that goes backward. My sister can't do backward riding but she does okay on this ride!)
Note about Mission: Space, There are 2 rides you can choose from, orange, which is pretty extreme, and green which is a little milder. People that don't normally get any motion sickness at Disney, still get motion sickness on Mission: Space orange.
So since you're probably reading this article because you're worried about motion sickness, this is hands down THE ride to avoid. There are literally motion sickness bags outside of the ride.
Hollywood Studios
Hollywood studios has a little bit of everything, they have been adding new rides and new lands the past few years! Now there's a mix of cool shows and a mix of exciting rides! Unfortunately, some of the main ride attractions can definitely cause some Disney motion sickness!
Despite these, there are still several attractions to choose from and make Fastpasses for. It's such a fun park overall and there is so much to do, and the Imagineers did such a beautiful job on all the lands, not only the super cool Star Wars Galaxy Edge, but Toy Story land is just so darn cute, even down to the lampposts! With that being said, there are spinning rides, roller coasters, and simulators that you may just want to avoid.
Spinning:
Alien Swirling Saucers
Toy Story Mania (But only during transitions. I don't know anyone who gets motion sickness on this ride!)
Rollercoasters:
Rock 'N' Rollercoaster Featuring Aerosmith (3 upside down inversions!! Super fast ride. This is a SERIOUS ride! I love it but it isn't for the faint of heart!)
Tower of Terror (Multiple unexpected fast drops)
Slinky Dog Dash (low chance of getting sick, but it's still a roller coaster nonetheless, so stay away if you cant do any coasters! Took my mom on this when it first opened and she almost threw up after the first 10 seconds.)
Simulators:
Star Tours (I HATE Star Tours it makes me sick every time!)
Millennium Falcon: Smugglers Run (When it opened, I was told that Smuggler's Run was not a simulator. THIS IS A LIE! It is exactly a stationary simulator like Star Tours where you sit in a small room that moves. Made my mom and I super sick! I don't like this ride at all and there are a reason the waits are so short!)
Story about Star Tours: A friend of mine was at Disney with someone who suffers from seizures and after riding Star Tours, he started feeling sick and next thing you know, he's on the floor having a seizure… He was fine on all the other rides that weekend! But this one just triggered a seizure. He's was okay after and Disney was amazing and helped them out a ton.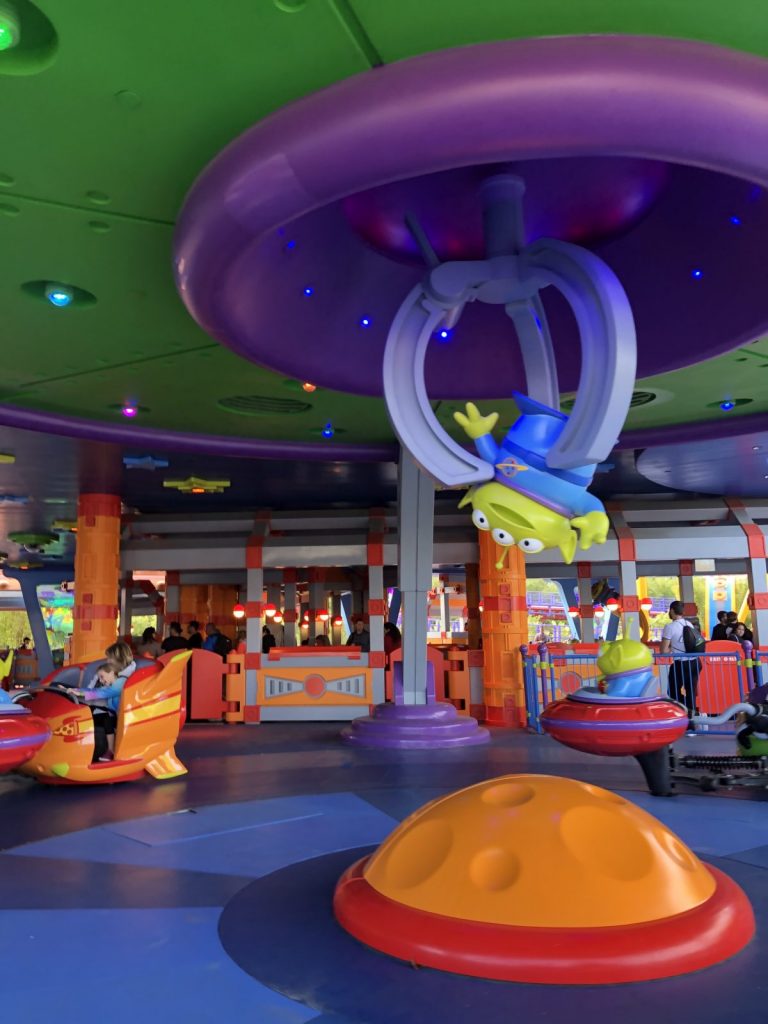 Animal Kingdom
There is so much to do at Disney's Animal Kingdom, from several awesome animal-themed shows to choose from, animal encounters and of course, animal-themed rides, it's easy to avoid the rides that can potentially cause you to get motion sickness at Disney. Even when avoiding these rides, there are still so many FastPass+ options here to choose from! It's easy to just get lost wandering around this park without even going on any rides!
It's so huge and almost too much to do, especially for all those animal fans out there. There are a few rides that have a spinning component, a roller coaster and a few that are a mix of different ride components that may cause motion sickness at Disney.
Spinning:
Primeval Whirl (Lots of spinning! On par with Mad Tea Party)
TriceraTop Spin (light moving spin)
Roller Coaster:
Expedition Everest (BACKWARDS, fast and tight turns, can be intense. My sister can do backwards on this ride but my mom can't ride it.)
Mix:
Flight of Passage (3D with drops and turns. Everyone in my family LOVES this ride!)
Dinosaur (Turns and jerky/stop and go. Everyone in my family LOVES this ride too!)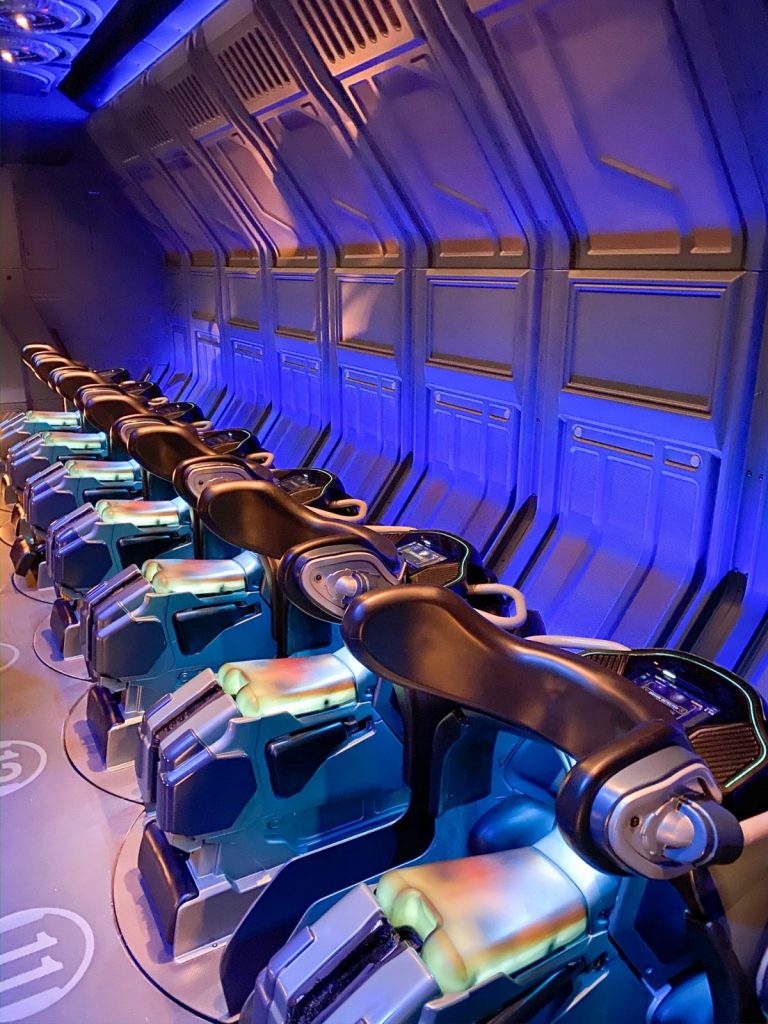 Tips For Avoiding Motion Sickness
Now that we know which rides cause Disney motion sickness, we can discuss some tips! Nobody wants to end up having to leave early or worse, throwing up anywhere! Everyone is different, so hopefully the following tips to ensure you have a magical vacation. Especially if this is your only Disney vacation for a while, we want it to be as best as it can be, and enjoy every moment.
Avoid riding backward.
Outside of the main parks, the transportation system that Disney uses, including all of the Skyliners and the Monorail, do go backward. However, you can sit forward facing avoiding the backward motion altogether. If this is a trigger, just remember before going on these transportation systems, to sit forward-facing.
Still, some of the milder rides affect everyone different, my sister CANNOT ride backwards! So on the Skyliner and on the Monorail she must sit forward-facing then she's fine, but on Frozen Ever After, she is totally fine on the ride even tho it does go backward, probably because its only a few seconds of that movement.
Know which types of rides give you motion sickness.
Sometimes it's a little bit of trial and error, but it's great if you know what triggers motion sickness for you. If you have never been on a ride with, for example, spinning, but you get sick easily, just take precautions before going on the ride to make sure you're body is indeed okay with rides with spinning components.
Even though the list of rides is a little long, you may not have issues with going backward, my mom is just fine on those rides that go backward, but definitely cannot by any means do Roller coasters not even the "baby" ones. Yet my sister can do Roller coasters but not backward. Me on the other hand, I can do pretty much all rides except certain simulators, I cannot do Star Tours or Smugglers Run, but I'm fine on Mission: Space.
This is because your body in Mission Space is actually moving in a spinning motion, whereas it is stationary on Star Tours and Smuggler's Run. Sometimes it has to be trial and error!
Take medication BEFORE the ride.
We are not doctors and we do not recommend any specific medications. However, just as a friendly reminder, if you do have medicine to take, definitely do not forget to take it before the ride! It's a perfect idea if medications work for you and you do want to be adventurous and go on all the rides. Which is totally understandable!
Taking medication after you are already sick defeats the purpose! I want you to have a GOOD time and you need to follow your gut and ride rides you know work well with your body as well as take proactive medication!
Consult with your doctor before the trip!
Ultimately, we are not doctors, and they are the ones that will be able to give you the best advice based on your needs. Especially if you have recurring motion sickness and can lead to serious reactions. It's always better to be safe than sorry! And we all want everyone to have an amazing Disney vacation!
Talk candidly with your doctor about how you think you will feel and get their advice on what to do moving forward! It may involve medication or certain steps you can take!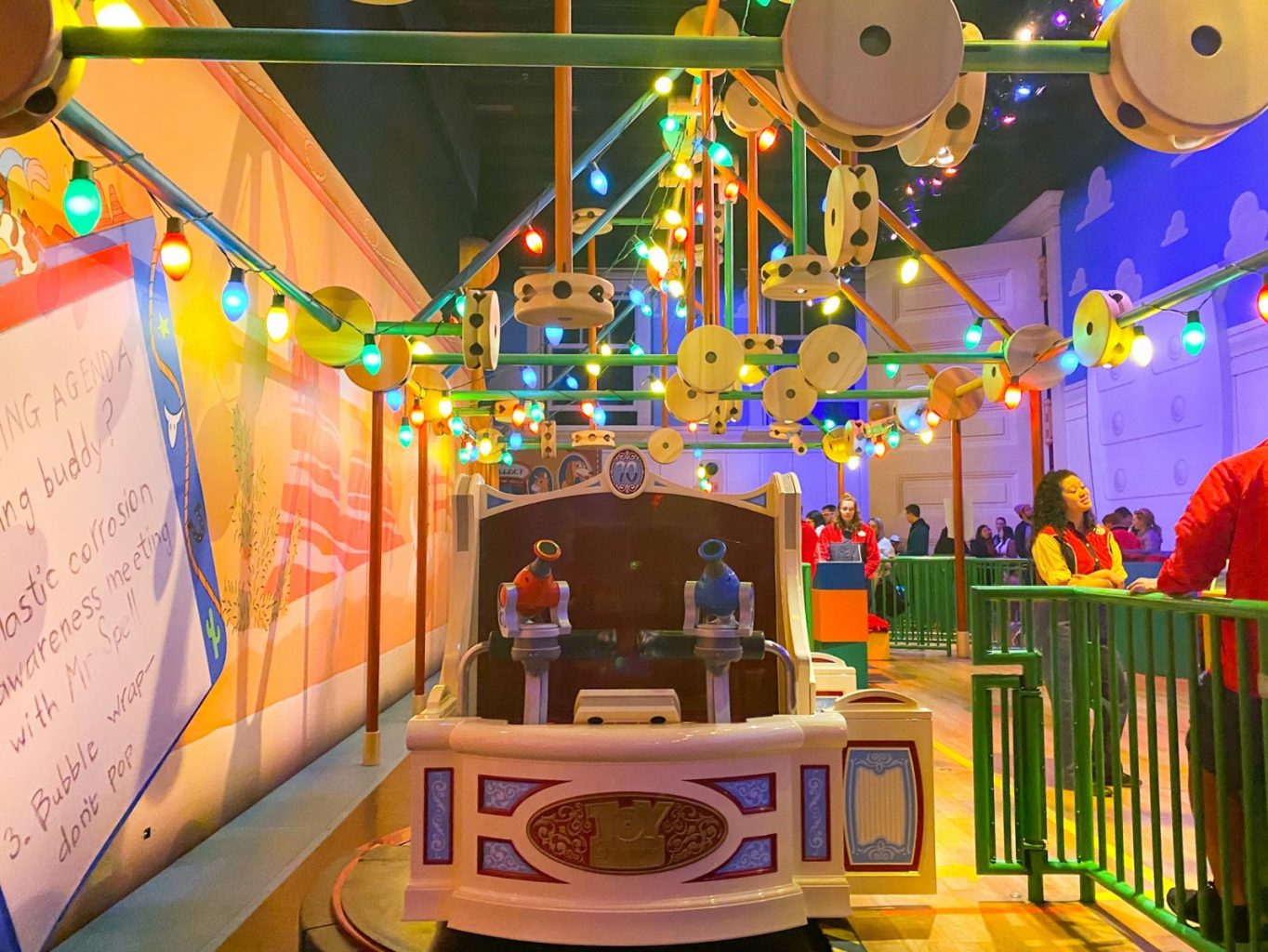 I hope this list helps you out on your next vacation to Disney world! Getting motion sickness at Disney is luckily pretty avoidable, and as long as you skip or prepare for these rides, you and your family should be able to have an amazing sick-free time on your trip! One of our favorite things about Disney World is that there is absolutely so much to do.
Avoiding any of these rides won't put a damper on your trip, because it's so easy to find something else that is just as fun or even more fun. What about you, have you ever had bad Disney motion sickness? Which ride always gets you sick? Leave us a comment below!