If you're thinking of planning a solo Disney trip, this is the article for you! Planning a trip to Disney World alone is completely different than planning for a big group, and we know you probably have tons of questions. Where to stay? What to eat? What to do? What if you get lonely?
We have the answers to all of those questions and so much more! We have the best tips and tricks for those planning a solo Disney trip, and have some great ideas for things to keep you busy while there. You won't run out of fun experiences and you'll never feel alone if you follow our tips!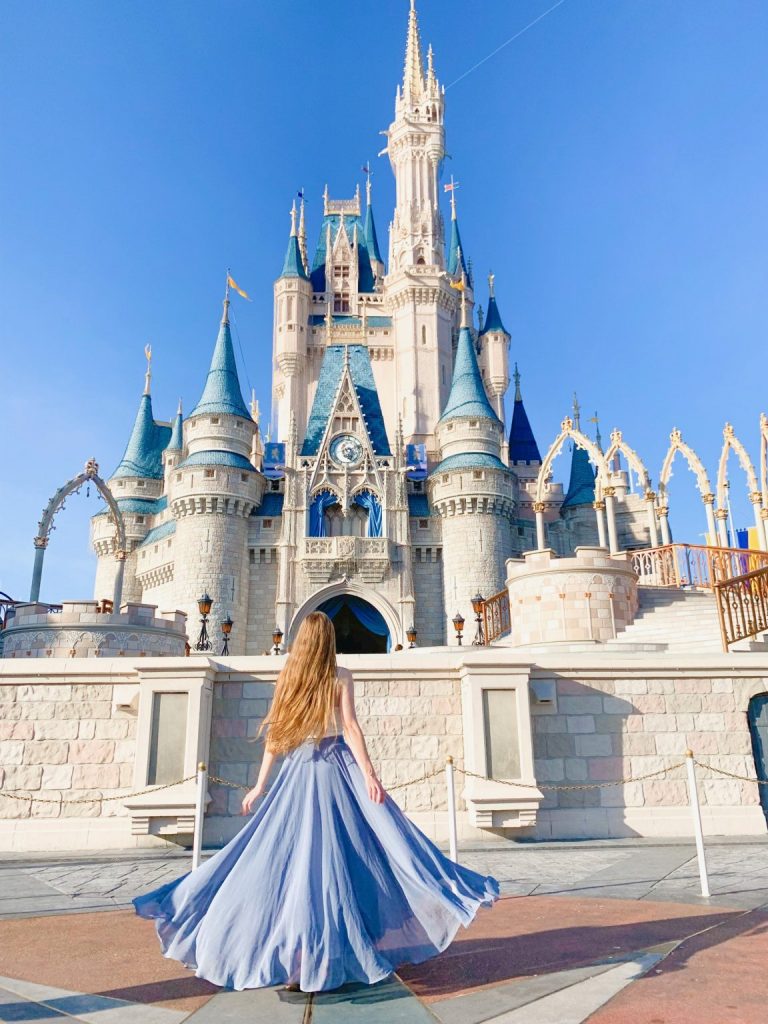 Why Plan a Solo Trip to Disney?
You should plan a solo Disney trip so that you can do what you want! A solo trip is the perfect way to visit Disney and not be on anyone else's agenda but your own. You don't have to worry about pleasing kids, parents, spouses, or teachers and classmates.
Going to Disney alone can also be a great way to save money. You can stay in a smaller room, only have your own food and souvenirs to care about, and don't have to buy expensive things to make everyone else happy.
If you need an escape, and want to experience Disney in a completely different way, a solo trip may be right for you!
Best Time of Year for Going to Disney Alone
Although there isn't a bad time to visit Disney World, planning a solo trip may make you rethink the time of year you normally visit. Picking a time of year will absolutely depend on what you want to do in Disney. If you are yearning to do an After Hours or special ticketed event, like those for Halloween or Christmas, plan your trip around those dates.
Also, if you're a foodie, going during the fall so you can visit the EPCOT International Food & Wine Festival as much as you want would be a great plan! You can try all the booths no one else wants to stop at, and enjoy lots of different experiences.
If you're looking for a quieter and less busy time of year to visit, going January through March would be best. This is generally a low crowd time, and even the EPCOT International Festival of the Arts doesn't get as crazy busy as the other EPCOT festivals. Plus, it will be much cooler and you won't have to worry about the heat!
Eating Alone at Disney
This may seem intimidating to a lot of people at first, and it's easy to to worry how weird you may look eating alone, or how weird it might be to just sit there alone. But don't worry! No one will care that you are eating alone, trust us!
The Cast Members are great to chat with if you want a little conversation during dinner, and you can probably learn a lot about a Cast Member who may be from a totally different part of the country – or world – from you.
Plus, you can choose a restaurant to eat based on how social you are feeling.
If you want to meet new people and enjoy some social-friendly restaurants, we suggest Teppan Edo in the Japan Pavilion at EPCOT, Biergarten Restaurant in the Germany Pavilion at EPCOT, 50's Prime Time Cafe in Hollywood Studios, Rose & Crown Pub in the UK Pavilion at EPCOT, Raglan Road Irish Pub & Restaurant at Disney Springs, and Jock Lindsey's Hangar Bar at Disney Springs. All of these have fun, social environments and you will find yourself making some new friends over a great meal.
But if you want a quiet, more anti-social restaurant experience, we have some choices for you as well! Any Quick Service restaurant will be a great choice, as will Hollywood Brown Derby at Hollywood Studios, Chefs de France in the France Pavilion at EPCOT, Yak & Yeti at Animal Kingdom, Nomad Lounge at Animal Kingdom, and Wine Bar George at Disney Springs. These are quiet, some of them are dark and cozy, and you can have a nice, quiet meal in a wonderful atmosphere.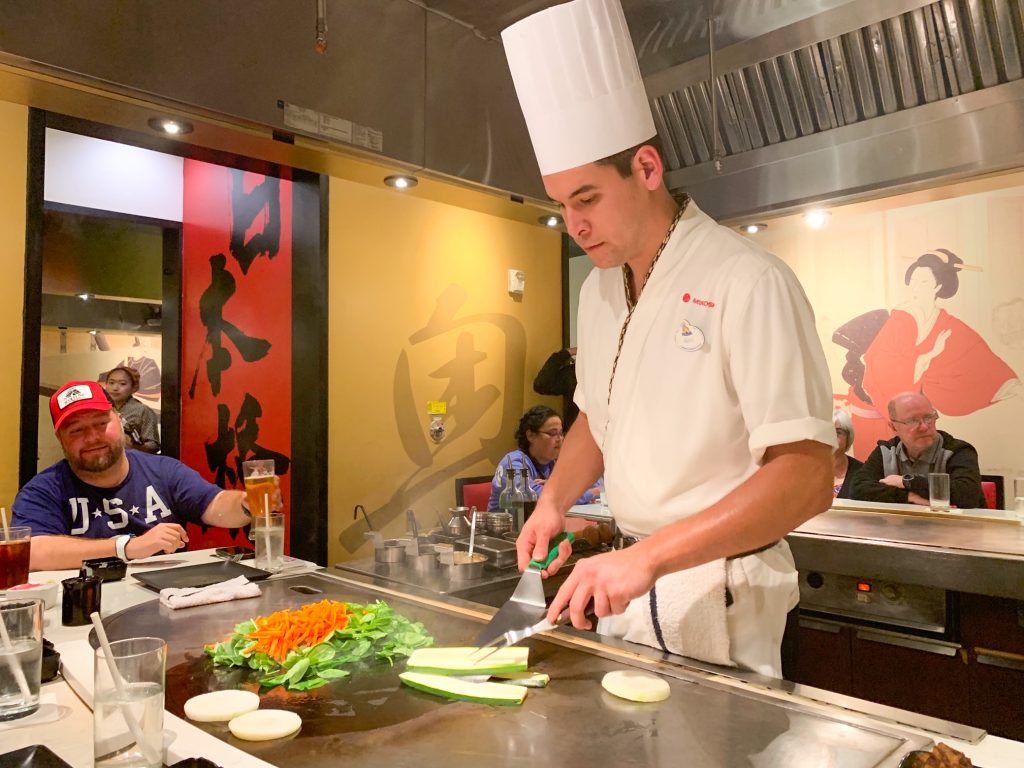 5 Tips for Your Solo Trip to Disney
There are so many ways to enjoy your solo Disney trip, and there isn't just one way to use all that alone time to enjoy Disney World. Here are our 5 favorite tips for your next solo trip:
1. Do Single Rider
If you're visiting Disney alone and looking to ride a bunch of rides, use Single Rider! You won't have to wait in super long lines, you don't have to worry about making sure a group stays together, and you can sit anywhere on the ride that you want!
2. Consider Memory Maker
We know this may sound a little crazy, but don't rule out Memory Maker just because you are alone! This is your chance to stop at every single PhotoPass photographer, get all the Magic Shots you want, and have a chance to have good professional photos of yourself on vacation. PhotoPass photographers are so helpful and kind, and they will make sure you not only get great photos but you will also have a great time.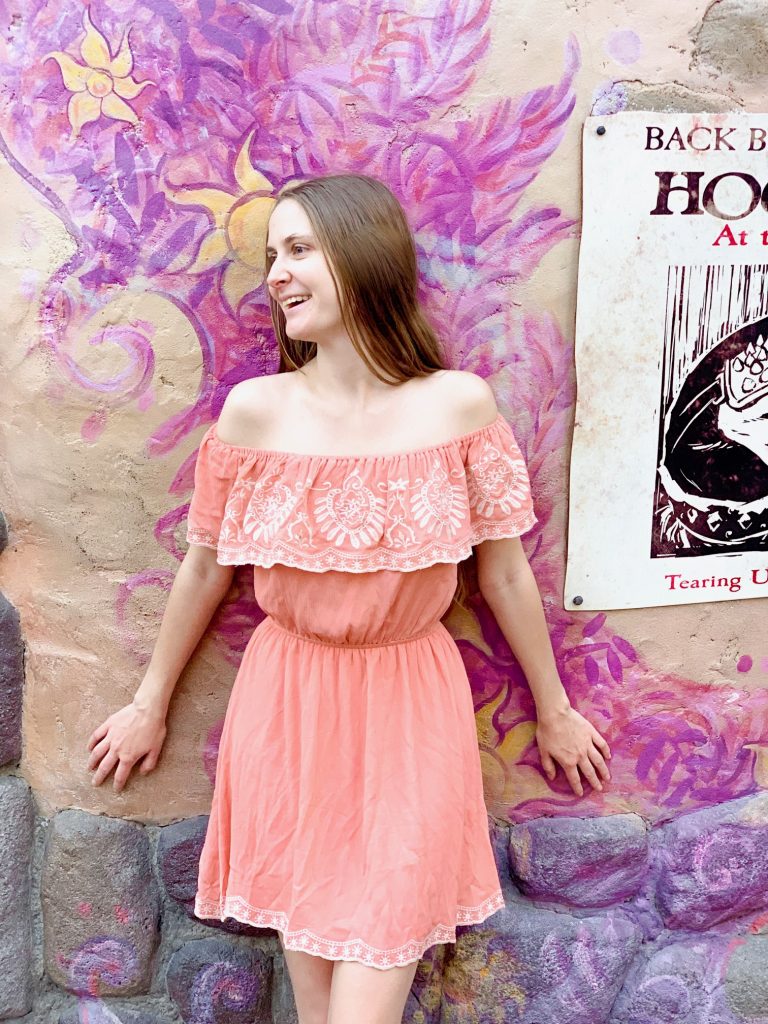 3. Be as Talkative or as Anti-Social as You Want
Just because you are on a solo Disney trip doesn't mean that you have to be alone the entire time. You can make friends at the bars and lounges, in line for rides, and even at restaurants. You can also look up Disney travel groups on social media prior to your trip and plan to meet up with others that are travelling solo too! Disney World also has a lot of places to watch sports, and if that's your thing, you can go watch the game with other Disney folks. You can talk to as many guests and Cast Members as you want during your stay, and who knows, you may make some new lifetime Disney friends.
With that being said, you can also enjoy Disney being as anti-social as you want. You can have calm, quiet dinners. Visit the less crazy bars and lounges, and just sit and people watch at the parks and restaurants. You can stroll slowly in stores, watch the movies under the stars at resorts, and just enjoy some of the quieter moments that Disney World can offer. You don't have to be swept up into noise and crowds to have a great time!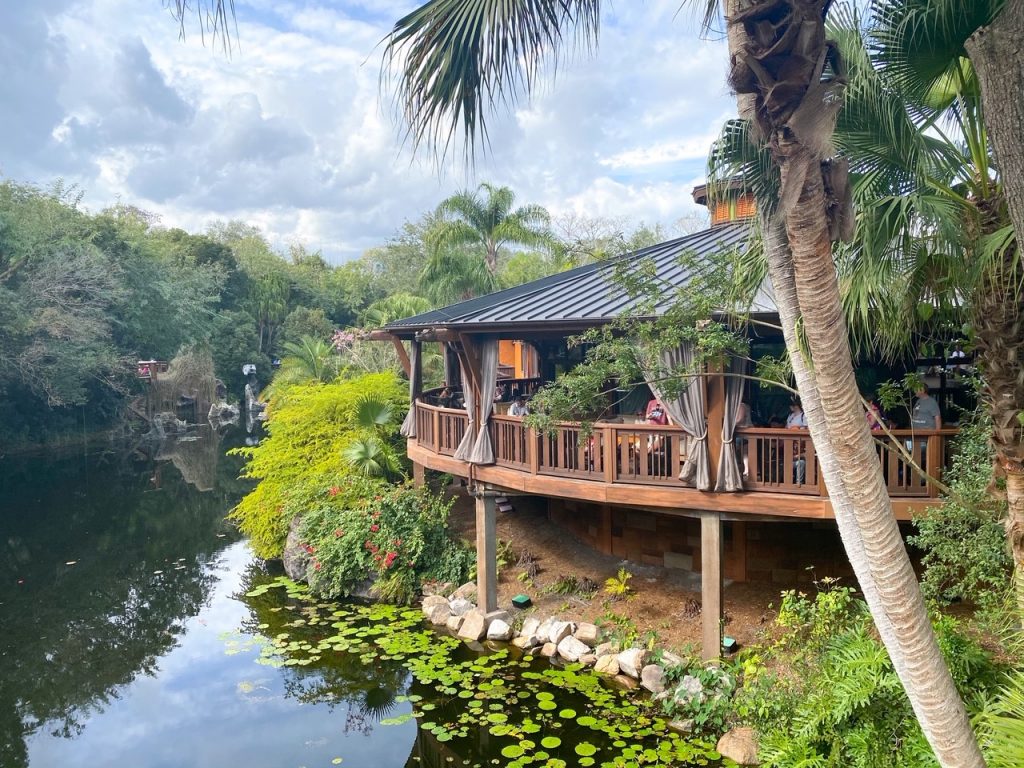 4. Have a Contingency Plan if You Get Lonely
It's quite possible you will get lonely on your solo Disney trip, but there's many ways to stave off that feeling! Keep in contact with friends and family back home, sending them videos and photos of the fun things you've done. Chat up other guests in bars and restaurants, and try to surround yourself with people – something pretty easy to do at Disney World!
Try to bring some little comforts with you, like your favorite pillow or book, or catch up on your favorite show while at the hotel.
Most of all, be proud of yourself that you're traveling solo, and try to enjoy your own company. You are alone, but you don't have to feel that way, or feel lonely while on your trip.
5. Knock Things Off Your Disney Bucket List
If you're going to be traveling alone to Disney World, this is a great time to take advantage of doing some things you may not normally get to do. A lot of Disney experiences are very expensive for groups, families, and even couples but as a solo Disney traveler, you may find some experiences more affordable!
This is a great time to eat at Le Cellier, Tiffins, California Grill, or any of the other Disney Signature restaurants. You can also do a private tequila tasting at La Cava de Tequila in the Mexico Pavilion.
A solo Disney trip is also a wonderful time take advantage of hard ticketed special events like those at Halloween and Christmas, since paying for one ticket is much more affordable than a family's worth. You can also take advantage by booking one of the VIP tours – this will let you learn a lot about Disney World, ride a lot of rides, and interact with some other guests as well!
Also, park hop to all the parks – do 4 in one day! Visit all the resorts while on your trip, try to eat as many restaurants you want! This is such a great chance to check off tons of Disney experiences at your own pace.
5 Best Things to Do at Disney World Solo
So now that you've decided you're booking a solo Disney trip, and you've got a few things on your list to do while there, what else do we think you should do? We picked our 5 favorite things you should take advantage of while you're visiting Disney alone.
1. Walk the EPCOT World Showcase
The EPCOT World Showcase is one of the prettiest places in all of Disney World to visit, but a lot of the little details that Imagineers built into may get ignored while rushing around. Take the time to visit each pavilion and really look around. Look at the architecture, take in the sounds, and stop to enjoy a little treat or drink from each country.
The Imagineers painstakingly tried to capture the feel for each country when constructing the pavilions, and you don't want to miss out on all that they created. Make sure you take a walk around the tea garden in the UK Pavilion, stop by and shop in Mitsukoshi in the Japan Pavilion, and enjoy the cool, dark interior of the Mesoamerican Pyramid in the middle of the Mexico Pavilion.
There's nothing like feeling a cool breeze coming off World Showcase Lagoon while you cross the bridge from the UK to France, and slowly strolling around the World Showcase will give you a whole new appreciation for it.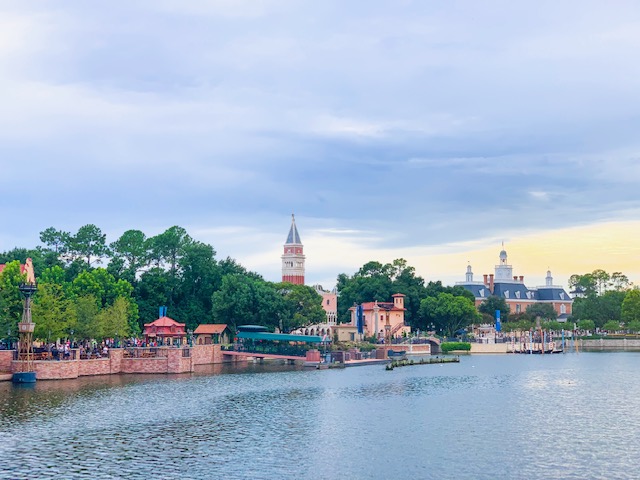 2. Splurge on a Special Event
We touched on this earlier, and cannot stress enough that a solo Disney trip is the right time to splurge on a hard ticket event or a special tour. It costs so much less for one person to do these things than a whole family, and honestly, a Halloween party, Christmas party, or Fireworks Dessert party may be completely unaffordable for bigger groups or families.
Splurge on a special event, and make the most of it. Being able to attend one of these events or take a VIP tour may be a once in a lifetime experience, and you should savor every minute of it!
3. Disney World Bar Crawl
Doing a Disney World Bar Crawl on a solo Disney trip is a great idea – especially for those looking to do some more social-friendly things while there. You can take a trip around the Monorail and visit the best bars and restaurants those resorts have to offer, or catch the Skyliner and go from resort to resort enjoying the drinks and company of other guests. You can even do a bar crawl around Disney Springs, grabbing drinks and snacks in between shopping.
If drinking isn't your thing, you can do restaurant crawls, dessert crawls, snack crawls – anything you can imagine! The point is, you can visit several different Disney World resorts in one night, have some great food and drinks, and meet some new people!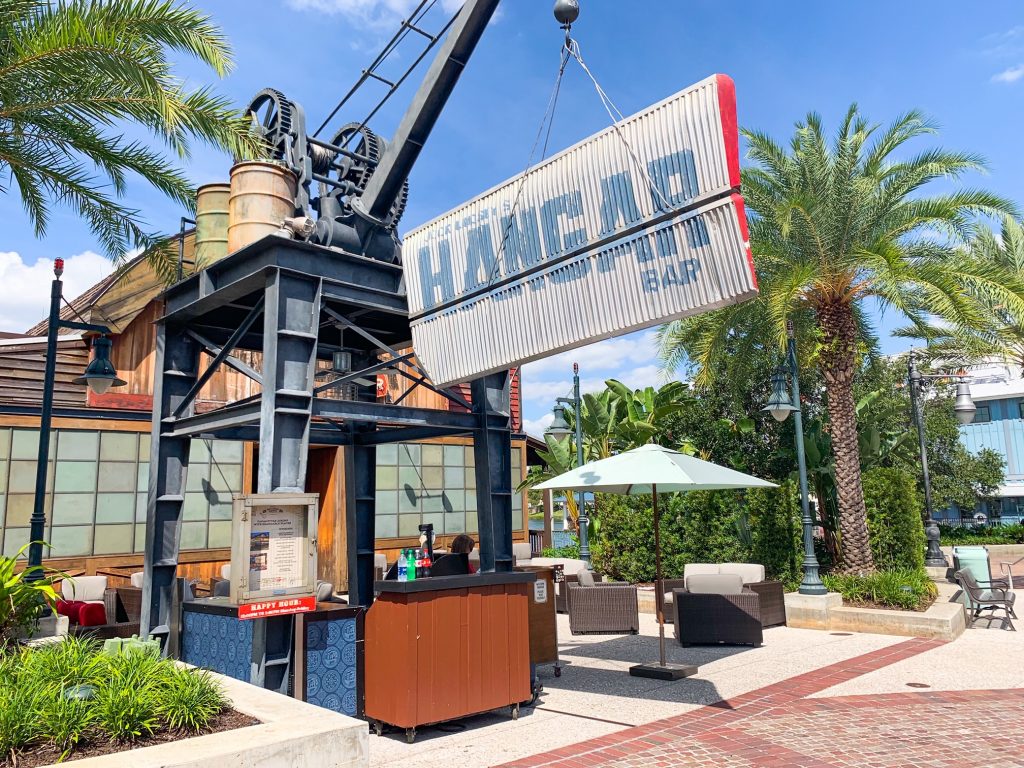 4. Go On All the Rides No One Wants to Go On
If you are a thrill ride junkie, this is your time to shine. Take advantage of your solo Disney trip to ride every mountain, coaster, and thrill ride you can find at Disney World! You can spend all day riding these, do a thrill ride challenge for yourself, or even ride your favorite coaster over and over. There are no rules since you're alone! You don't have to worry about others who may be scared or nervous to ride these rides, and you don't have to only ride kid-friendly things either.
The flipside also applies here for those who DON'T love thrill rides. If you're the person normally waiting for everyone else to get off the bigger, faster, scarier rides, then this is your time to ride what you want. Go ride the carousel, the Many Adventures of Winnie the Pooh, It's a Small World, and the Haunted Mansion until you're ready to drop. Take advantage of your time on this solo Disney trip to ride every indoor dark ride, and every slow and steady ride too!
5. Pool Days and No Park Days
On bigger trips, a lot of families and couples may feel the need to go-go-go and you don't once stop to slow down. But on a solo Disney trip, you have the ability to actually slow down for once. You don't have to visit a park at all somedays if you don't want to. You can head to Disney Springs and do some shopping, or visit some of the beautiful resorts. At some resorts you can ride horses, rent bikes, or even boats.
You can also enjoy some quality pool time. All of the Disney World resorts have some great pools, and laying beside one help calm the mind and soul. And don't miss out on lazy rivers, water slides, and other water features these pools may have! We have some favorite Disney pools, and visiting them is a great way to enjoy a no park day and relax in the midst of all the hustle and bustle that is Disney World.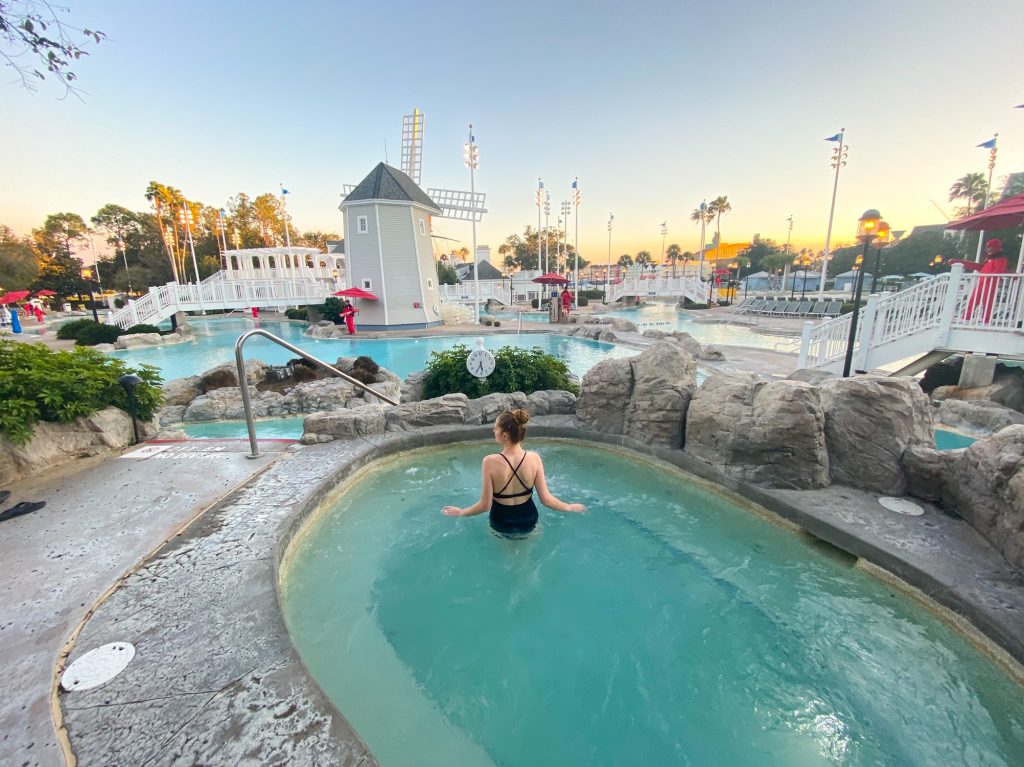 Best Resorts to Stay at When Going to Disney Alone
Not all Disney resorts are created equal, and this is especially true when taking a solo Disney trip. The resort you choose should be based around your comfort, how close you want to be to the parks, and what kind of experiences you are looking for while there.
If you are looking for that relaxing, calming, anti-social style of trip, there are a few resorts perfect for that. Disney's Yacht Club and Beach Club are great solo hotels since they are calmer, have an amazing pool, and are within walking distance of Disney's Boardwalk and EPCOT.
The Gran Destino tower at Coronado Springs is another great choice; the rooms are pretty, the tower is quiet, and there's great food and drink options in the tower and on site. Disney's Wilderness Lodge is also a great choice because of the serenity of the grounds and the hotel itself. You can't go wrong with any of these resorts, and you'll find lots of quiet places to escape in at each one.
But if you want a more social-friendly solo Disney trip, and you're hoping to make some friends while there, we have some different resorts for you to consider. Disney's Polynesian Resort is a great option for many reasons, but mostly because of Tambu Lounge and Trader Sam's Grog Grotto – great places to grab a drink and make friends. The Grand Floridian and the Contemporary are great choices as well because of their proximity to the Magic Kingdom and delicious restaurants and bars. Both of the Port Orleans resorts would also be winners, since you'll be surrounded by people, music, and can take a short boat ride to Disney Springs.
You've probably noticed that most of the hotels we recommended have been Deluxe and Moderate, and honestly that's because the Value resorts may not be the best choice for a solo Disney traveler. These are large, noisy hotels, and a lot of families and sports groups tend to stay here. You may not get the feeling of relaxation, or have access to adult conversation the way you would at some of the others.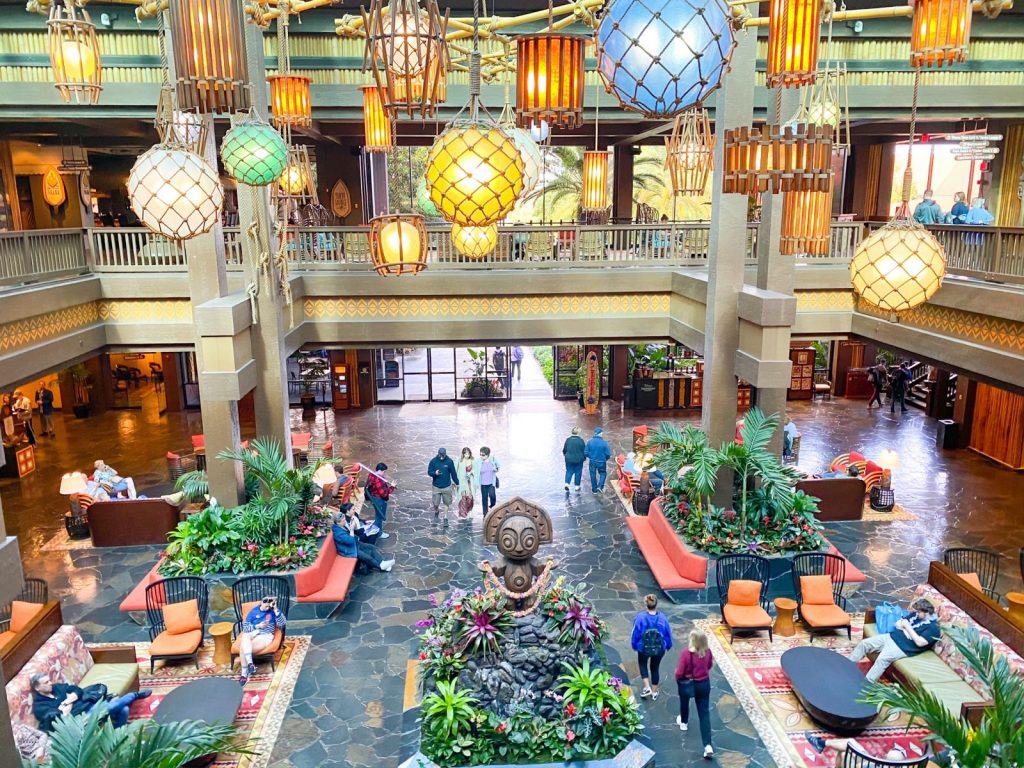 We hope that our tips and advice have helped you decide whether or not you want to take a solo Disney trip next time you go. We know it can get quite overwhelming, but having a good game plan and figuring out what kind of trip you want to experience makes a difference. Being prepared and learning to enjoy your own company will help you make the most out of visiting Disney World alone.
Have you ever taken a solo Disney trip? Or do you want to take one in the future? Let us know in the comments below!