You might think that the coolest things to do in Disneyland California would be pretty obvious, but actually, there are a lot of hidden treats in and around the parks that add that little extra magic to your trip. From the more obvious rides and attractions, all the way through to sitting for a portrait!
We're going to run down our best things to do in Disneyland so that you'll be able to have the best plan of what to see and do while you're there. There are a huge range of things to take your fancy so don't worry if you don't like rides or aren't a big fan of musicals. There's something at Disneyland CA for everyone. After all, it is the happiest place on earth!
Get a FREE printable 30/60/90 day Disney countdown by joining our private Disney Facebook Group and share your photos and ask for tips and tricks!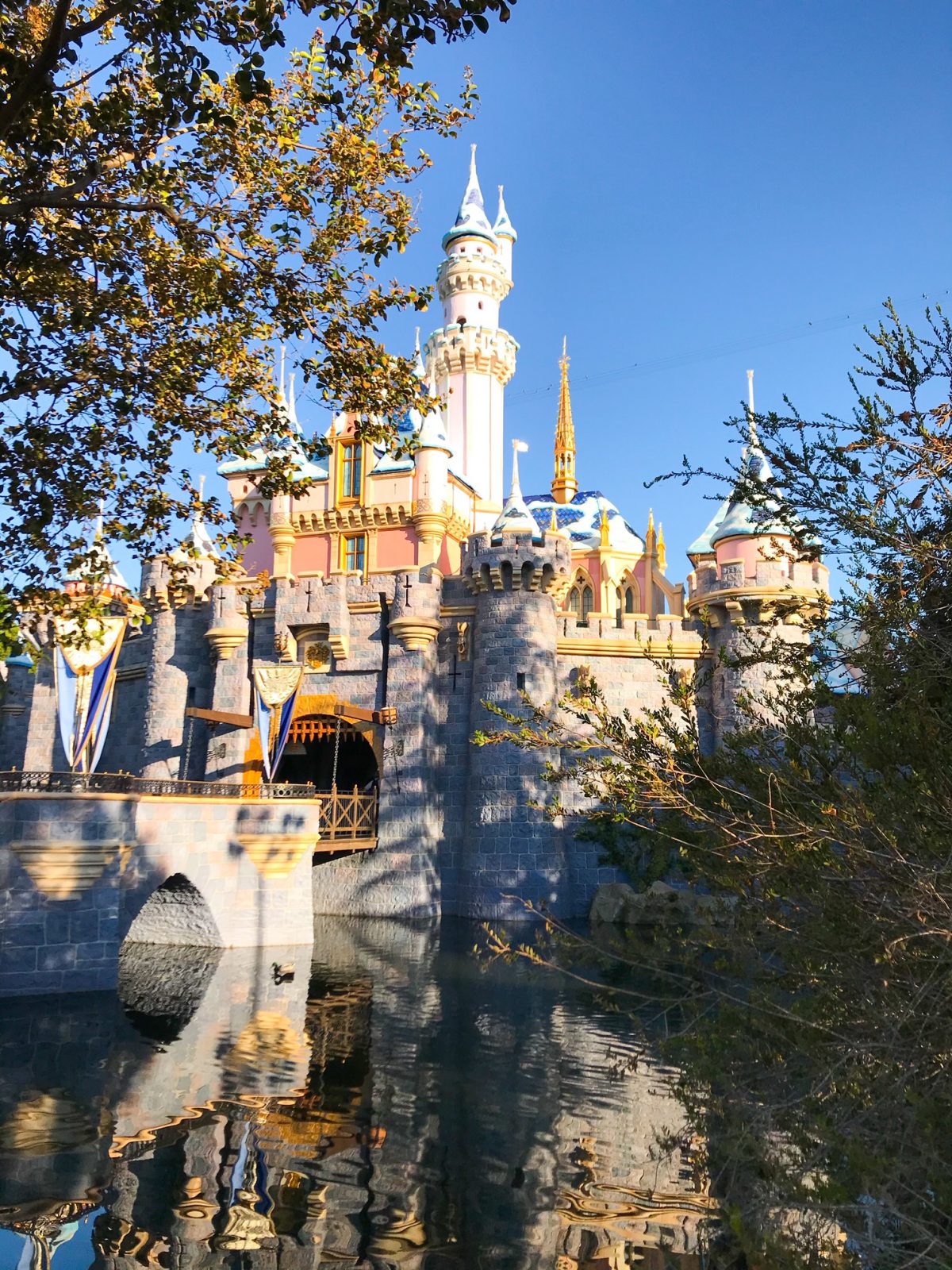 15 Coolest Things To Do In Disneyland, California
Rides and Attractions
When people think of Disneyland, a lot of people will think of all the cool rides and attractions that it has to offer. This is a great way to spend your time at Disneyland. There are rides for everyone in your party, from smaller and more gentler rides to the big coasters. You'll be sure to find something that everyone will enjoy. Some rides do have different height restrictions but we have a helpful guide all about those to help you out!
Even if you have people in your group that aren't big fans of rides, there are plenty of other cool attractions to take a look at. Whether that's discovering the different lands, especially the new Star Wars Galaxy's Edge, which is superbly designed, or enjoying the various play parks and smaller activities, such as Tom Sawyer's Island. You can also spend some time meeting the characters or enjoying a guided tour of the park with one of the very knowledgeable Cast Members. Whatever kind of Disney you're into, there are plenty of rides and attractions to keep you entertained.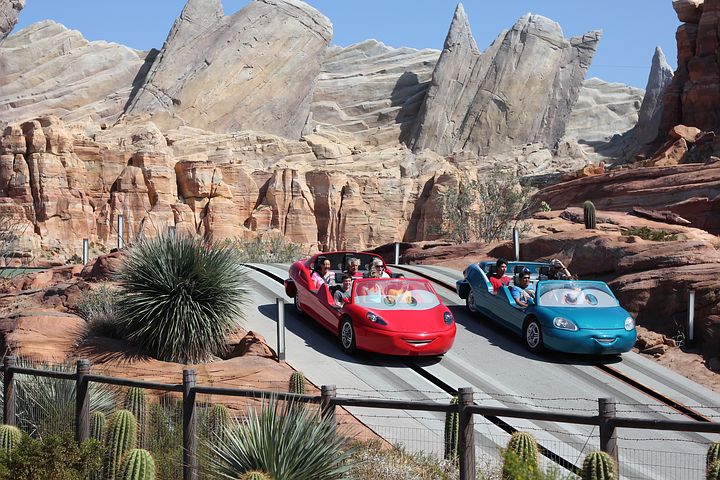 Character Dining
Disneyland has some really great food options on offer, we've rounded up some of the must-eats for you here. But one of the best things to do at Disneyland is to enjoy some character dining. Character dining is a unique experience where you get to enjoy a delicious meal whilst also enjoying the company of some of your favourite characters.
There are a number of different options for character dining and different characters are available at different locations. Character dining can often be a way for you to meet characters that you otherwise wouldn't see around the parks. For example, having breakfast or brunch at Disney's PCH Grill is one of the only ways you can meet Stitch at Disneyland, outside of special events. Other character dining includes the Disney Princesses and Mickey and Pals. Character dining is available at more locations for breakfast, but if you'd rather have dinner with your favourite characters then Goofy's Kitchen is the best place to be as they have character dining all throughout the day. A lot of character dining experiences feature a buffet meal which means you can get your fill of food as well as fun with your favourite Disney friends!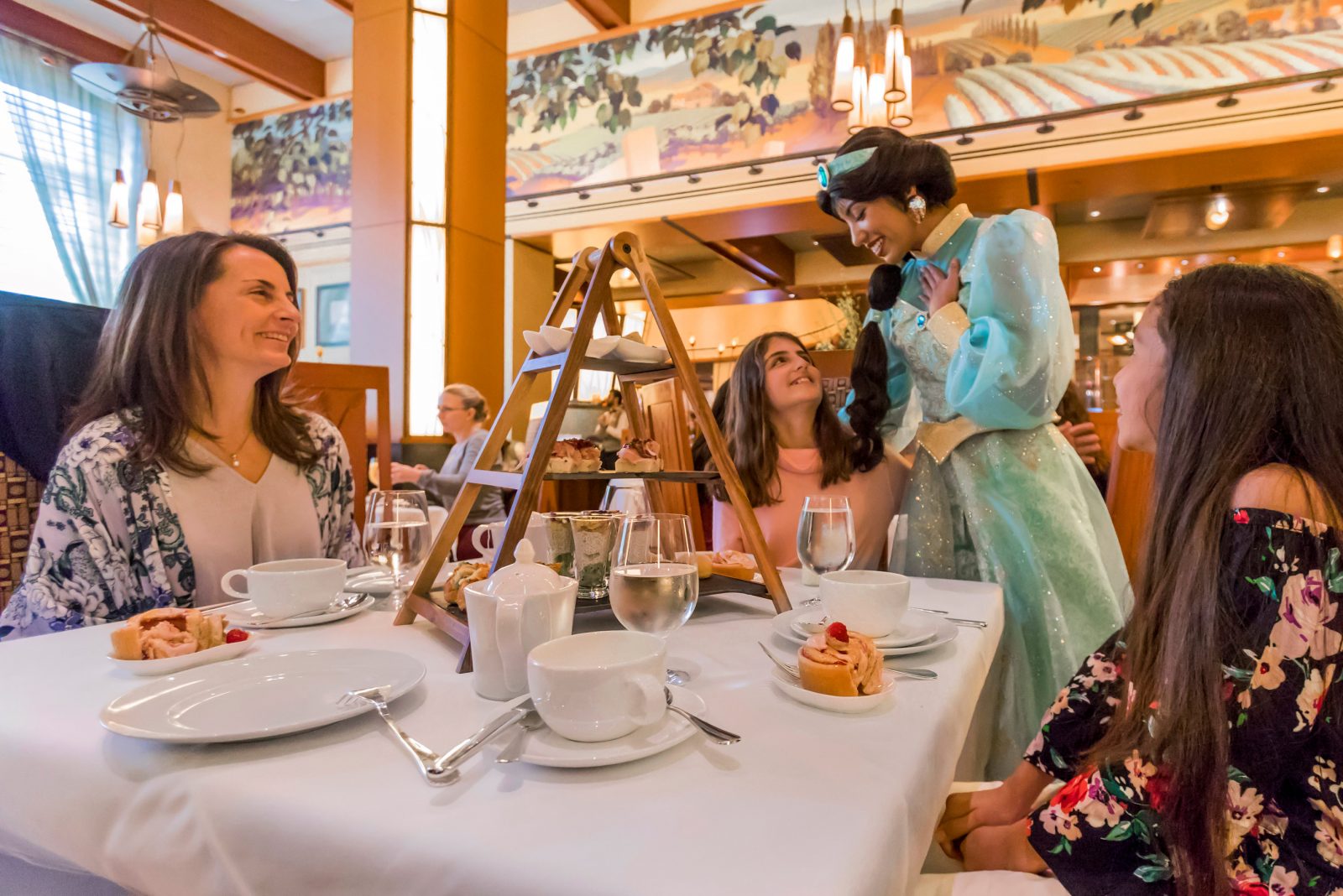 Park Hopping
Pretty much all the Disney parks in the world, feature two or more parks. When you visit Disneyland, you can get tickets that all you to go in both Disneyland and California Adventure in a single day. This is known as park hopping. It allows you to take advantage of everything that both parks have to offer, giving you the freedom to jump in and out of the parks when it's convenient for you.
California Adventure has more of the bigger rides which can mean that wait times for rides in that park are longer. The fast passes are also more likely to run out earlier, especially for the Guardians of the Galaxy: Mission Breakout ride.
This means that you may wish to head to this park earlier to get the fast passes and then spend time in the Disneyland park while you wait for your time slot. Similarly, you may wish to do all the water rides in one go so you can dry off completely rather than repeatedly getting wet! Park hopping gives you more opportunities to make the most of everything to see and do in the park.
But one of the best things about park hopping is the transition between the two parks. The large forecourt between the two parks is always packed with people. You'll get to see all kinds of weird and wonderful costumes, especially if you go around Halloween.
You can check out what people are Disney Bounding as (if you're not sure what Disney Bounding is, check out our guide!). There's just such a great energy and excitement around there, even while you're not in the park. It's such a wonderful place to spend a bit of time and people watch for a bit.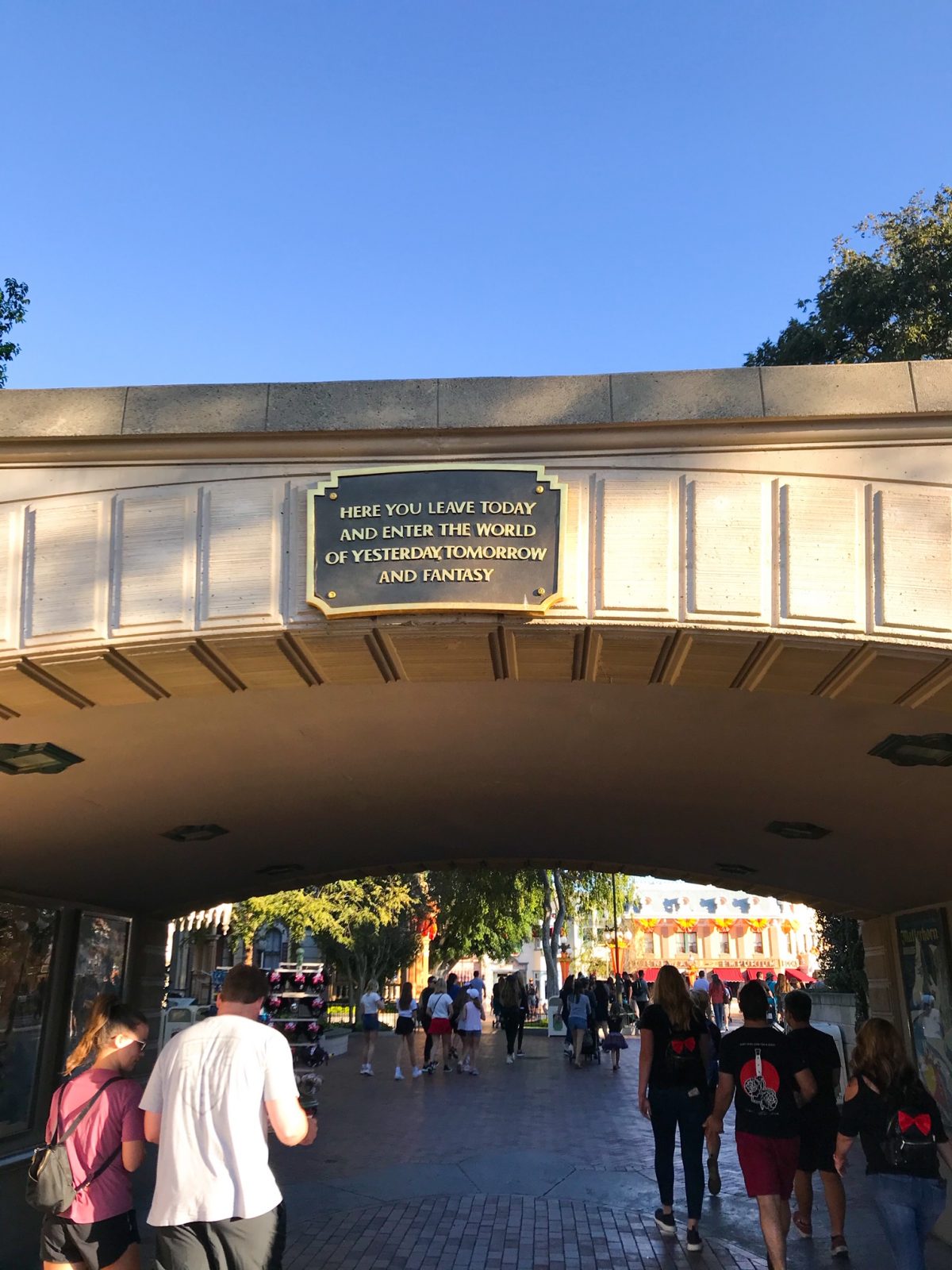 Events
Everybody loves a holiday. That's why going to Disneyland during a holiday season, whether that's Halloween or Christmas or Easter, is both one of the coolest things to do, but can also be pretty tricky.
Big events, like the Oogie Boogie Bash at Halloween, often have bigger crowds and bigger costs so it may not be the best for everyone. If you want to look when the park will be the quietest, check out our crowd calendar for the best ideas.
The special events at Disneyland are often separately ticketed meaning that you need to pay extra to go to the specific events. However, if you're not interested in the events specifically but just the decorations and the general ambiance of the parks, then going at these times doesn't have to cost you more.
Alternatively, if you want to go to a ticketed event, the event ticket often gives you access to the park earlier than the event starts, so you don't necessarily need a park ticket as well as the event ticket.
These special events often give you exclusive access to rides or additional experiences, such as the Trick or Treat walks at Halloween. You may also be able to meet exclusive characters, or characters in different costumes, so for a lot of people these events are well worth the money.
But even if you don't want to doing anything extra, going during the holidays is extra magical anyway! The parks get decorated for the theme and no detail is spared. If you want to go somewhere truly, magical at Christmas time, Disneyland is the place you want to be! The Cast Members and the park itself go all out and lots of rides and attractions get Christmas make overs too. Going to Disneyland during a holiday is a great way to make your trip, and your holiday, extra special.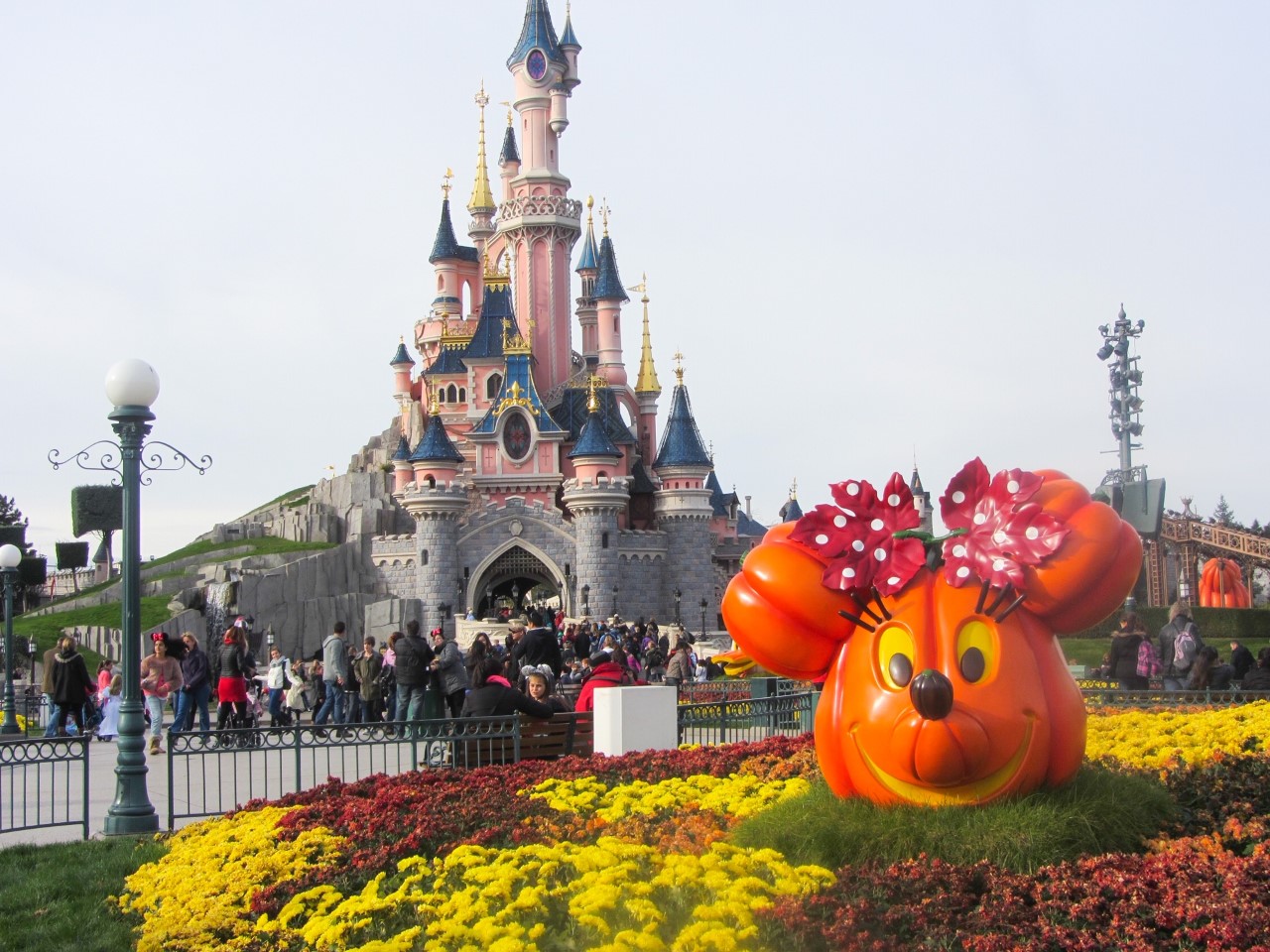 House of Blues
House of Blues Anaheim was originally located in Downtown Disney but has since moved into bigger premises on nearby Garden Walk. It's only a few minutes walk away and is well worth a visit so we're still including it on this list of best things to do at Disneyland.
House of Blues is an incredible restaurant with four differently themed rooms, all playing live music. All are based around New Orleans in style and also flavour and there's a huge range of live music whenever you visit. If you're looking for an extra special treat, head over for Gospel Brunch on a Sunday morning and you won't be disappointed!
Special Occasions
Any trip to Disneyland is magical. It's always a real treat and something you'll remember for years to come. But Disneyland can make an already special occasion even more special. Whether that's a birthday or a graduation or even an engagement, Disney have many ways to make a memorable moment truly special.
If you're visiting Disneyland for a special occasion, make sure to visit the Town Hall first. You'll find a range of badges there that will help you celebrate. These include birthdays, just married, and even first visits. You can personalize these with your name or the date and when you wear them around the park, Cast Members often give you a little extra magic to make your day that little bit more special.
Whether that's as simple as a Congratulations or Happy Birthday, to letting you ride at the front on a ride, or taking some extra Magical Moment pictures, it can be a tiny token to make your day extra amazing.
Disneyland Cast Members love making magic for people so if you're looking for a helping hand or a sneaky photographer for a big moment, they are more than happy to help. All you have to do is ask! If you are planning a Disneyland engagement, you may want to check out our guide for some of the best ways to go about it!
Even if there's nothing extraordinary happening while you're at Disneyland, any trip to Disney is a magical experience – especially if it's a surprise trip! We've also rounded up some of the best ways to reveal a surprise Disney trip here so be sure to check that out to kick off a great trip in a magical way.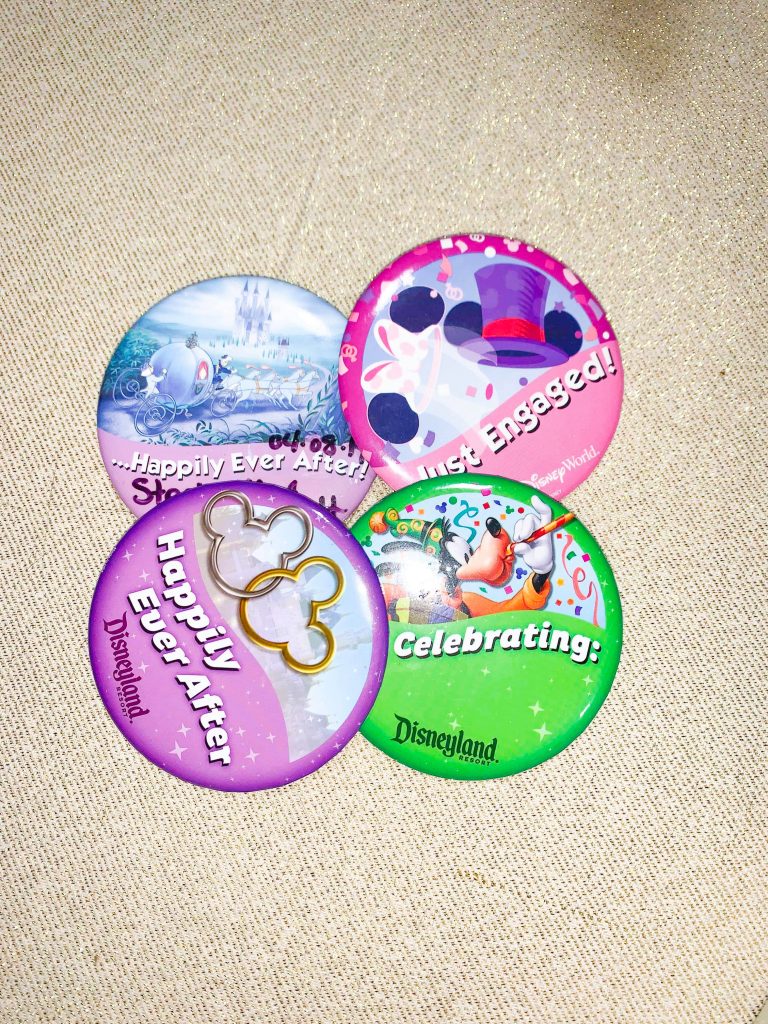 Fantasmic
Fantasmic is Disneyland's 'end-of-day' show and is as fantastic as the name suggests. Fantasmic turns Tom Sawyer's Island into a magical stage where Sorcerer Mickey creates incredible illusions. Featuring fireworks, animations and even a real life pirate ship, Fantasmic is a must experience when you're at Disneyland.
Some of the dining experiences include priority seating to watch the show, so if you want a great view and a physical seat, this can be a great way to combine great dining with great entertainment. Annual Passholders also have priority access to some standing areas, the rest are on a first come, first served basis so it's a good idea to get there with plenty of time if you want a great view.
One great thing about Fantasmic though, is that is revolves around the island, so even if you're further round the edges, you still get a really good view as the boats pass in front of you.
World of Colour
Don't worry if you've only got California Adventure tickets while you're visiting Disneyland, there's still an end of day show for you to enjoy too. California Adventure's show is called World of Colour and uses a clever display of water to tell magical stories.
Depending on what time of year you visit, there are different stories to be told. If you visit during Halloween for example, the story is all about the Disney villains! No matter what story is being told, there are a range of wonderful animations and incredible waterworks. All the rides in the background get switched off too so all you can see is the colours of the show. There's plenty of great spots available and they are all first come first served, but be careful if you stand too close as you may get wet!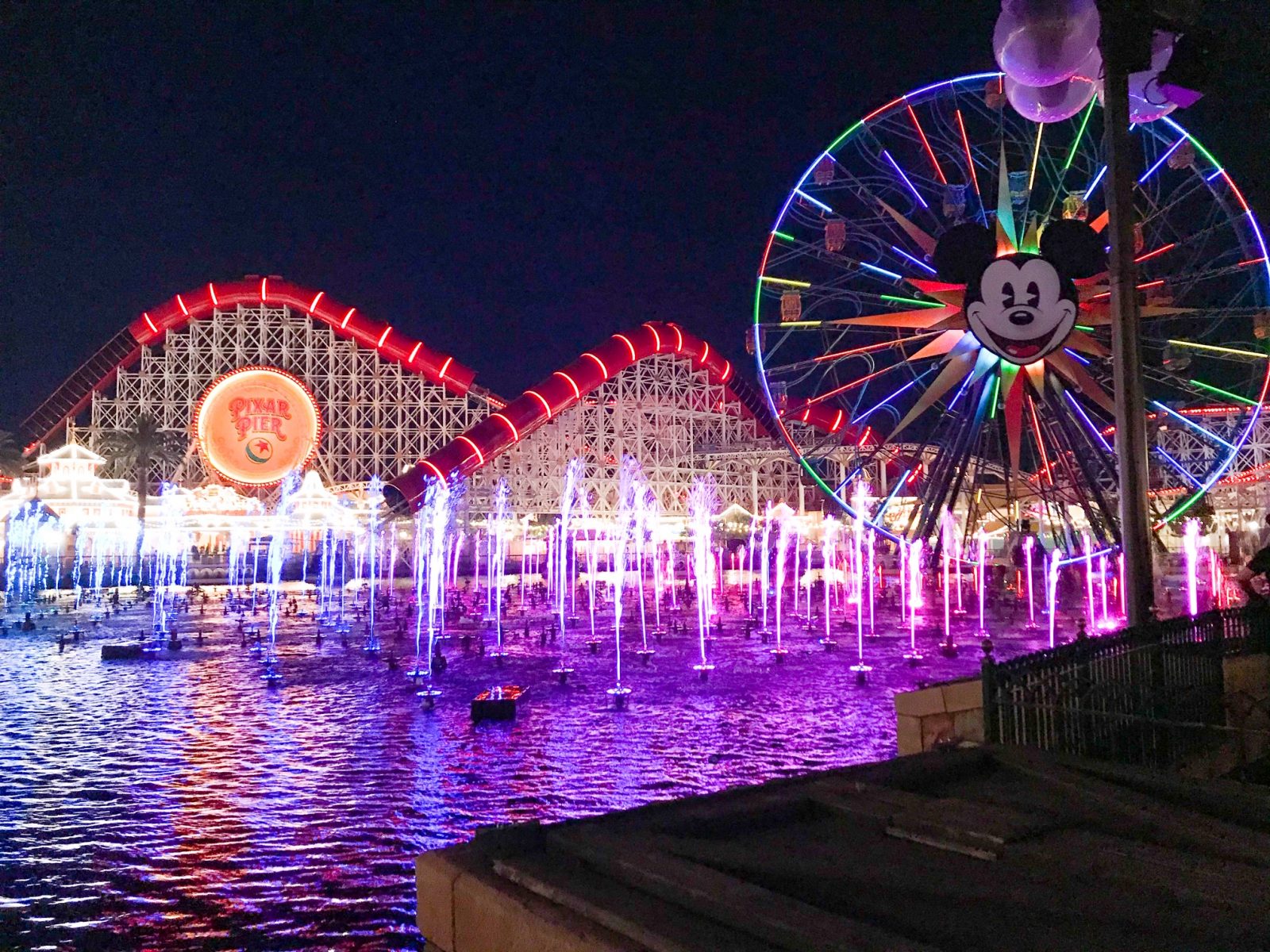 Photos
One way to make sure you have a trip to Disneyland you'll never forget, is to get plenty of great photos. They say a picture is worth a thousand words so think of all the stories you can tell from the pictures you take at Disneyland. Whether you get them taken by the Disney photographers or you take them all yourself, there are loads of great places to get photos at in Disney.
One of the most popular things to do is to take pictures with the Disney Walls around the park. These are simply what they say, walls. But there are so many different ones, all painted differently, that they make brilliant backdrops for photographs – particularly ones for Instagram. If you're thinking about putting your Disney photos on Instagram, check out these great captions to use!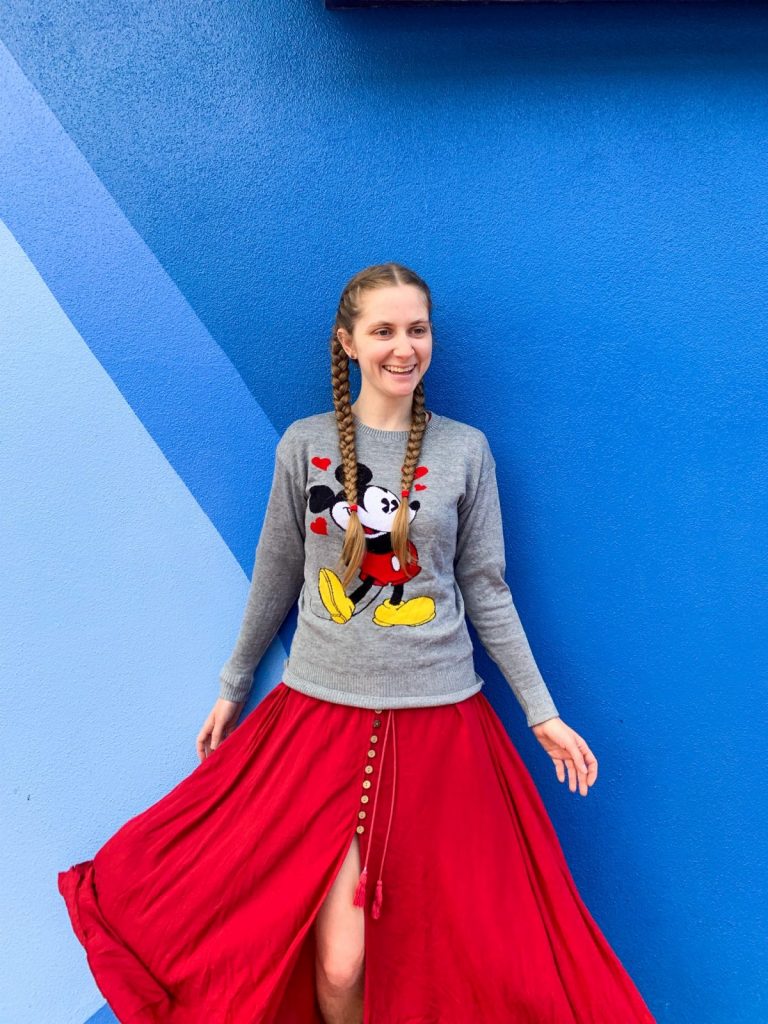 Pin trading
This is one of the most simple things to do at Disneyland but it can actually be one of the most rewarding. If you're new to pin trading, or if you're a seasoned pro, and want some great tips and tricks on how to get going in the parks, we have a great guide here.
What makes it one of the best things to do at Disneyland is that you can make it whatever you want it to be. Maybe you want to try and trade as many pins as possible while you're in the park, or maybe you're looking for a single pin that sums up your trip, pin trading offers a bit of something for everyone. Some people like to collect specific rides or characters, or event pins when they go to special events. Some people just like to see what they can find. Whatever way you want to trade, it'll be sure to add a bit of magic to your Disneyland trip.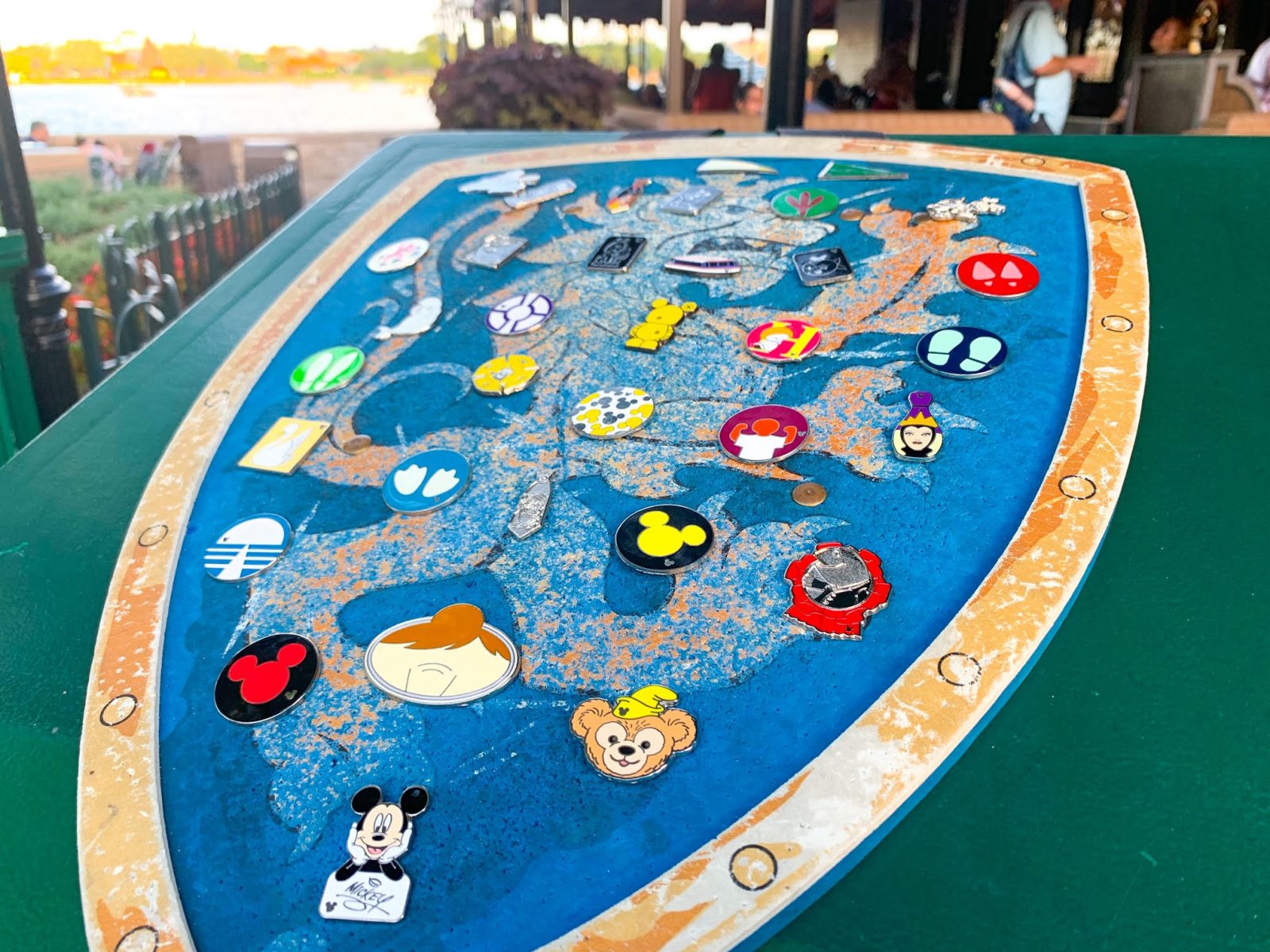 Caricatures
If you're looking for a different kind of souvenir, then a custom caricature drawing is also a great idea. These are Disney stylized drawings by professional Disney artists, who will Disneyfy you as you sit for them. They are relatively inexpensive and it's a complete custom and unique piece of Disneyland to take home with you.
What makes them a great thing to do at Disneyland is that you don't actually have to be in Disneyland to get one. There is a caricature artist in New Orleans Square in Disneyland park, but there is also an artist located in Downtown Disney, near the World of Disney store. Both are employed directly by Disney so you know that you'll get just as good quality outside the park as you would inside!
Frozen – Live at the Hyperion
Going to see any show at Disneyland is a wonderful treat and if you get chance to see them all, go for it! You would not be disappointed. But if you're only planning on seeing one show whilst you're at Disneyland, Frozen is the one you want to see.
Frozen Live at the Hyperion is in the Hyperion Theatre in California Adventure and guests can experience a Broadway quality show, with incredible sets, costumes and special effects. It also has phenomenal singing! It tells a shortened version of Frozen but it still lasts about an hour so it may not be the best for very young children. Although the staging and acting are all so magical that I'm sure it'll capture the attention of everyone, young and old!
WonderGround Gallery
WonderGround Gallery is a store and art gallery-of sorts in Downtown Disney. It is primarily a homeware and art store that sells phenomenal (and somewhat expensive) Disney collectibles. The Gallery name comes from the quality of the artwork on display, and for sale, in the store. So if you're not looking to buy anything, it's still a fantastic thing to do in Disneyland as it's all worth a look at.
They often run special events too where they theme the artwork around new rides or movies. There's also new stock in very frequently so it's always different whenever you visit. As much a gallery as it is a store, it's a great way to spend some time while you're in the area.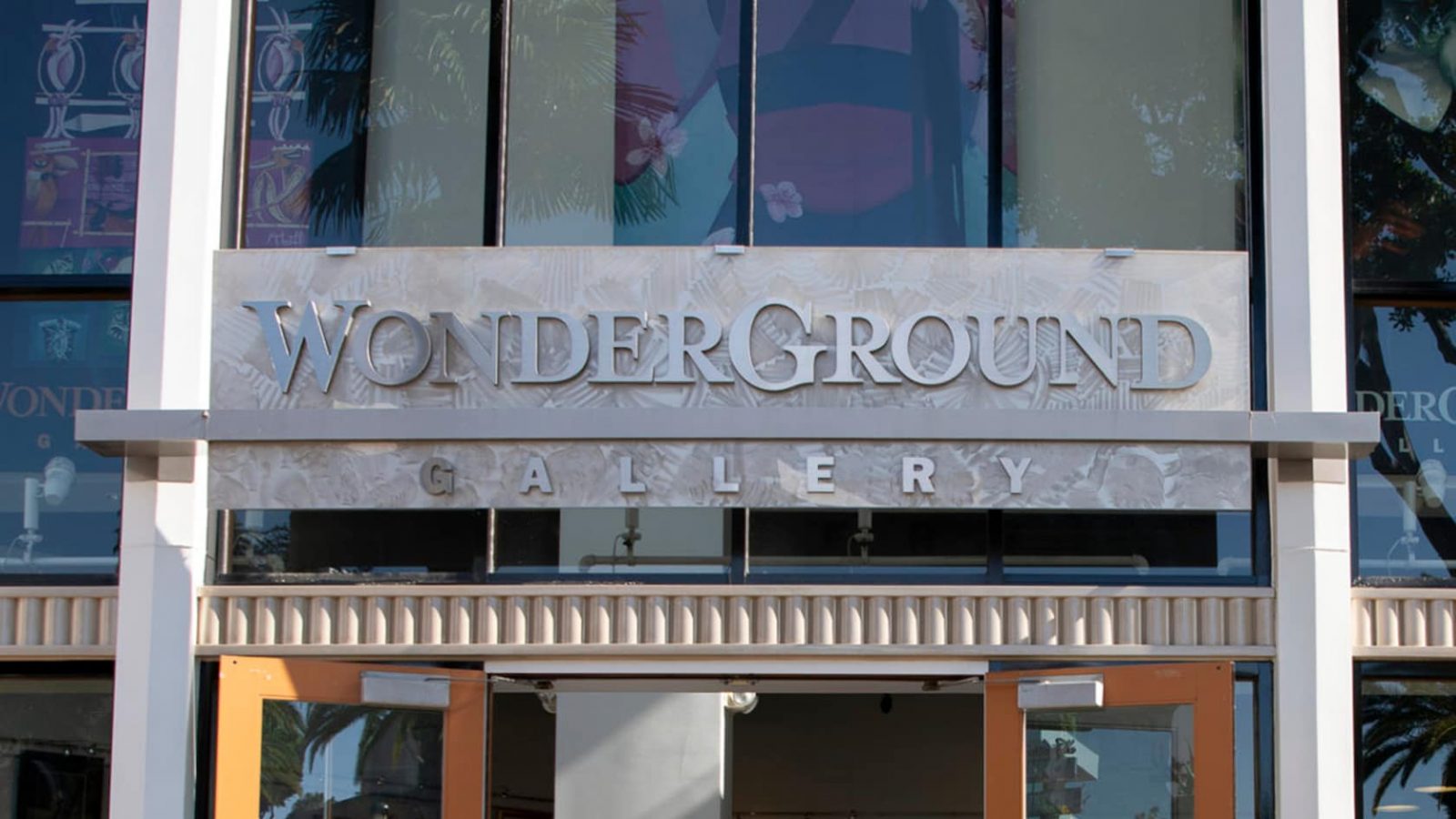 Watch the Clock
This may seem like an odd thing to do at Disneyland. Why would you want to be watching the clock when you want to be doing all the amazing things to do at Disneyland? Well, sometimes it's nice to take a little moment to relax and enjoy the time and effort that went into building Disneyland.
By watching the clock, I mean specifically, the clock on It's a Small World. The large clock face on the front of the ride is an actual working clock and if you're there when it strikes the hour then you get to watch figures from across the globe have a little song and dance around the clock! It changes it when it has its holiday decorations on too! But with all the hustle and bustle going on around Disneyland, sometimes it's nice to take a moment and just take it all in!
Meet Cars
Cars Land in California Adventure is one of the most impressive and immersive areas of the park and you could easily spend hours looking at all the intricate details that go into it. But what you can also do while you're in Cars Land is meet the Cars themselves.
These are full on vehicles that you can meet and have photos with. They all have different personalities and are super incredible to look at. It is a little bit of potluck sometimes about who's going to come out, but they're all worth the wait, just for the pure attention to detail that goes into them!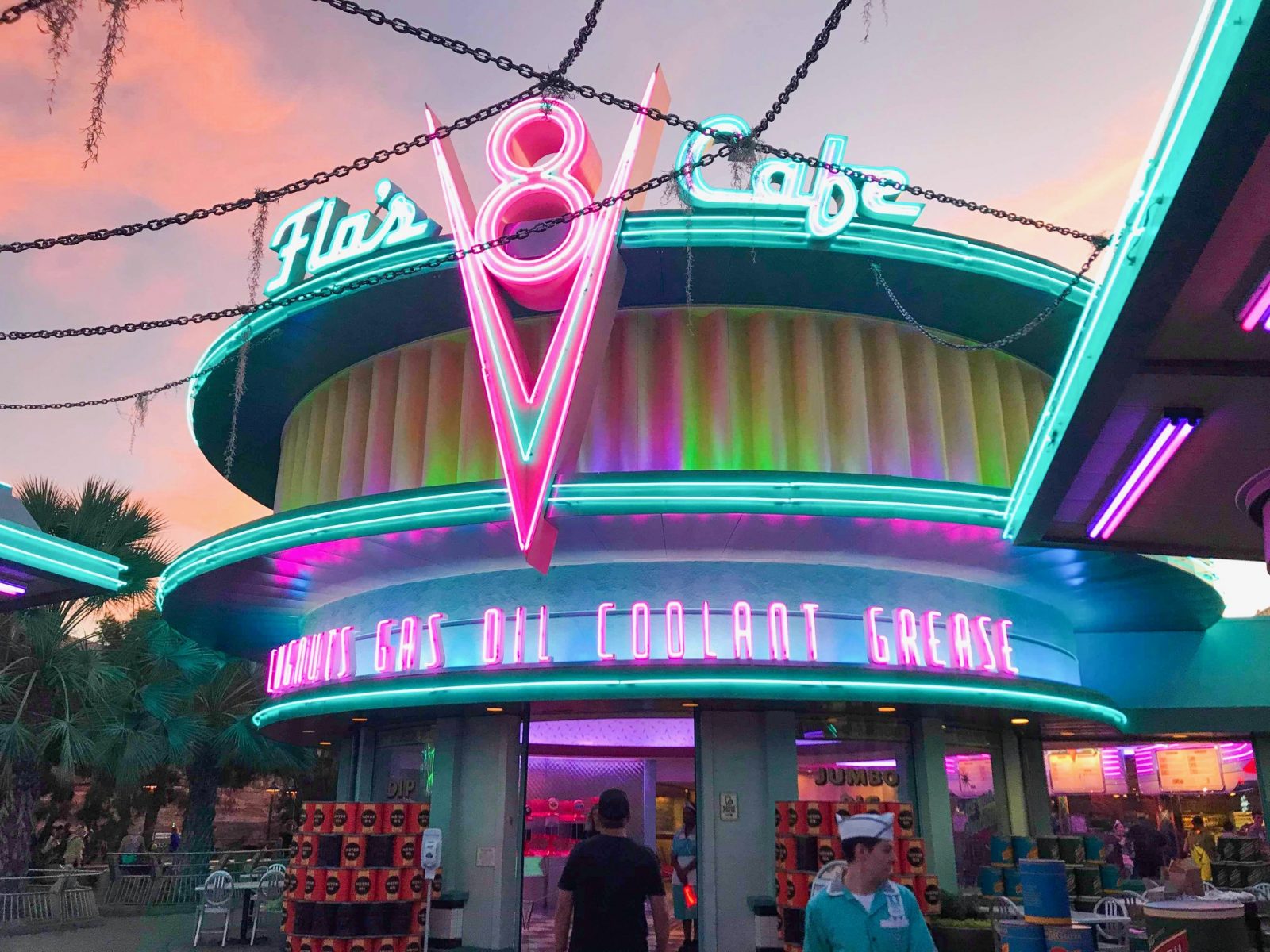 There are so many amazing things to do at Disneyland and different people will enjoy different things. Disneyland and the surrounding area has so much to offer that you'll be sure to find many amazing and magical things to fill your time with!