Do you want to stay at one of the best hotels near Disneyland Paris, but don't want to break the bank doing it? No problem, we're here to help. Maybe you want to see more of Paris than Disneyland or maybe you don't want to pay so much to stay at one of the Disneyland hotels. Whatever the reason is, we've got you covered. There are plenty of great hotels near Disneyland Paris that offer a wide range of amenities and prices and we've rounded up the best 12 to help you choose somewhere to stay.
Picking a hotel can be a daunting task so we've given you a rundown of the pros and cons of the various hotels on our list. Hopefully they'll be something for everyone here that will make your trip to Disneyland Paris amazing and help you stop worrying about where to stay near Disneyland Paris.
Get a FREE printable 30/60/90 day Disney countdown by joining our private Disney Facebook Group and share your photos and ask for tips and tricks!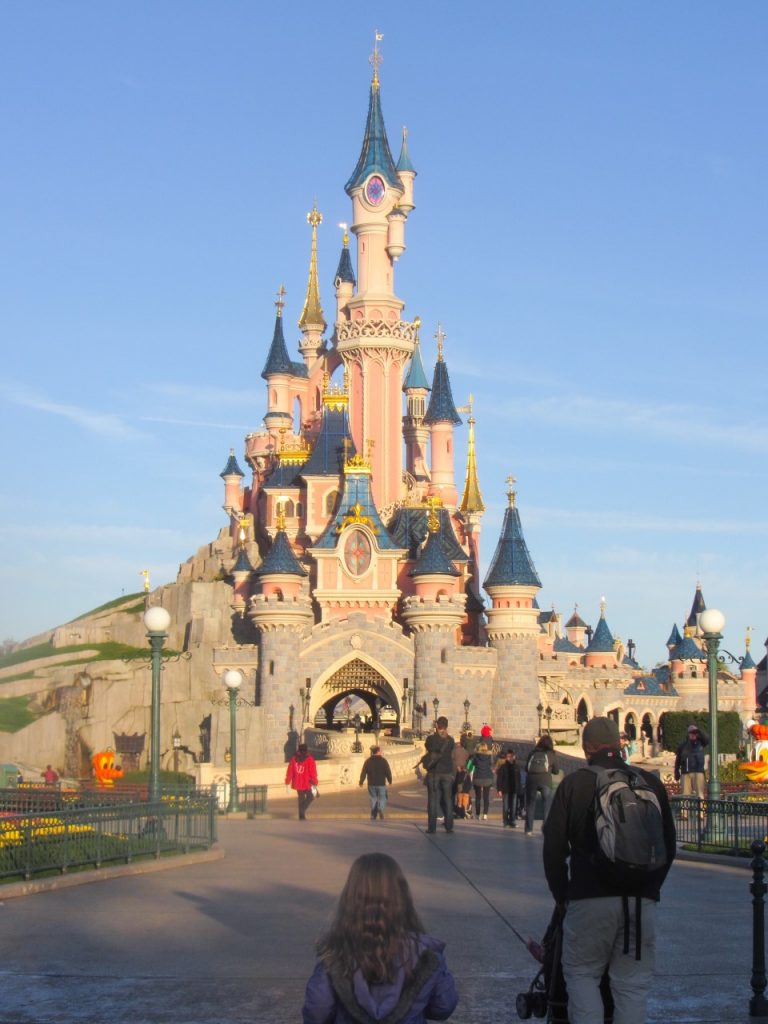 Why Stay At A Hotel Near Disneyland Paris?
Going to Disneyland Paris can get very expensive so staying at a hotel near Disneyland Paris instead of one on site can be a good way to save some money. Most hotels near Disneyland Paris are cheaper than staying at one of the Disney Hotels, whilst still offering plenty of facilities and comfort so you can enjoy your trip.
Staying at a hotel near Disneyland Paris does not mean that you'll be away from the magic as there are a lot of options for hotels around the Disneyland Paris area. A lot of these hotels also try to Disneyfy their hotels, with cool themes and décor so that you don't feel like you are missing out by not being in a Disney Hotel.
If you are traveling from the airport, make sure to check out our post about how to get from CDG Airport To Disneyland Paris!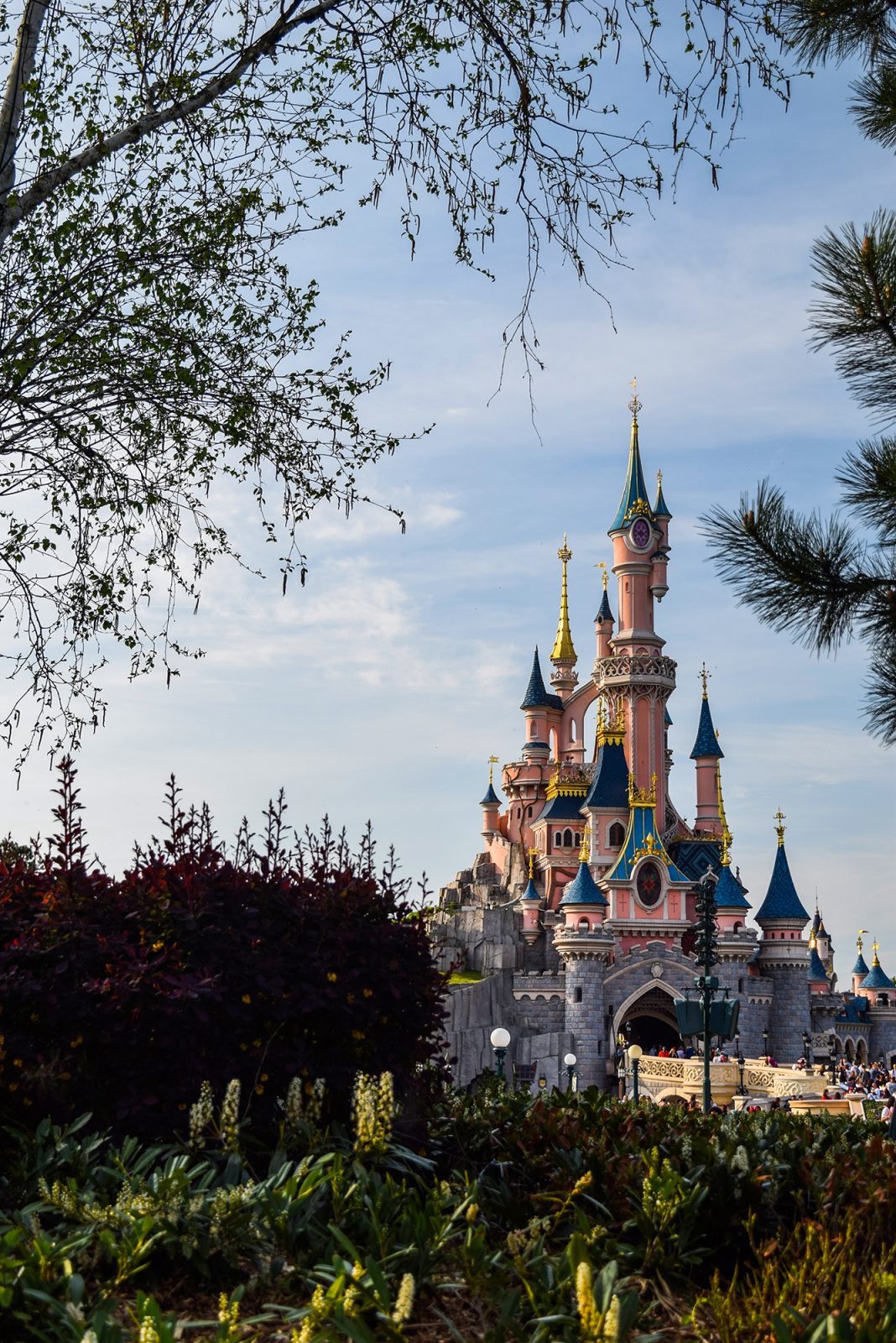 How To Get From Your Hotel To Disneyland Paris
Most hotels near Disneyland Paris offer shuttle buses to and from Disneyland Paris as they are aware that a lot of people staying there are going to want to go to Disney. There are also some hotels that are within walking distance of the parks so you can have a short stroll over at whatever time suits you.
Alternatively, there are a number of public transport options to take you to the parks, notably the RER A line to Marne-la-Vallee. If you want to know more about getting from Paris to Disneyland Paris, you can read our post here.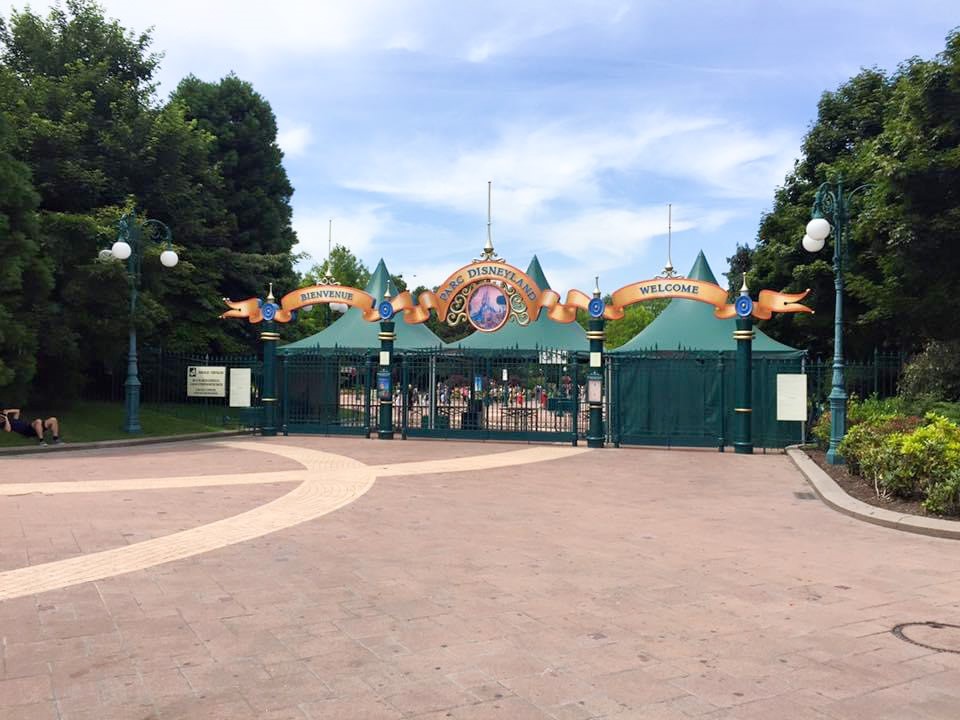 12 Best Hotels Near Disneyland Paris
One of the absolute best hotels near Disneyland Paris, Explorers feels like you are staying at a Disneyland Paris hotel – and one with an aquapark as well! You won't miss out on any of the fun of staying at a themed hotel if you choose to stay at Explorers. Most of the rooms have a pirate theme which fits with the pirate aquapark and outdoor play area, but there are also princess or knight suites available. There's a lot of fun things to do at Explorers including a 6D cinema experience and arcade.
Explorers offers a complimentary shuttle service to Disneyland Paris but the hotel is not far from the action so you could walk the 1.1 miles to the parks. There is also a Disney merchandise store at the hotel in case you need any last minute souvenirs after you've already left the park. The three onsite restaurants are also great if you have to spend an evening in the hotel and a continental breakfast is included in the price.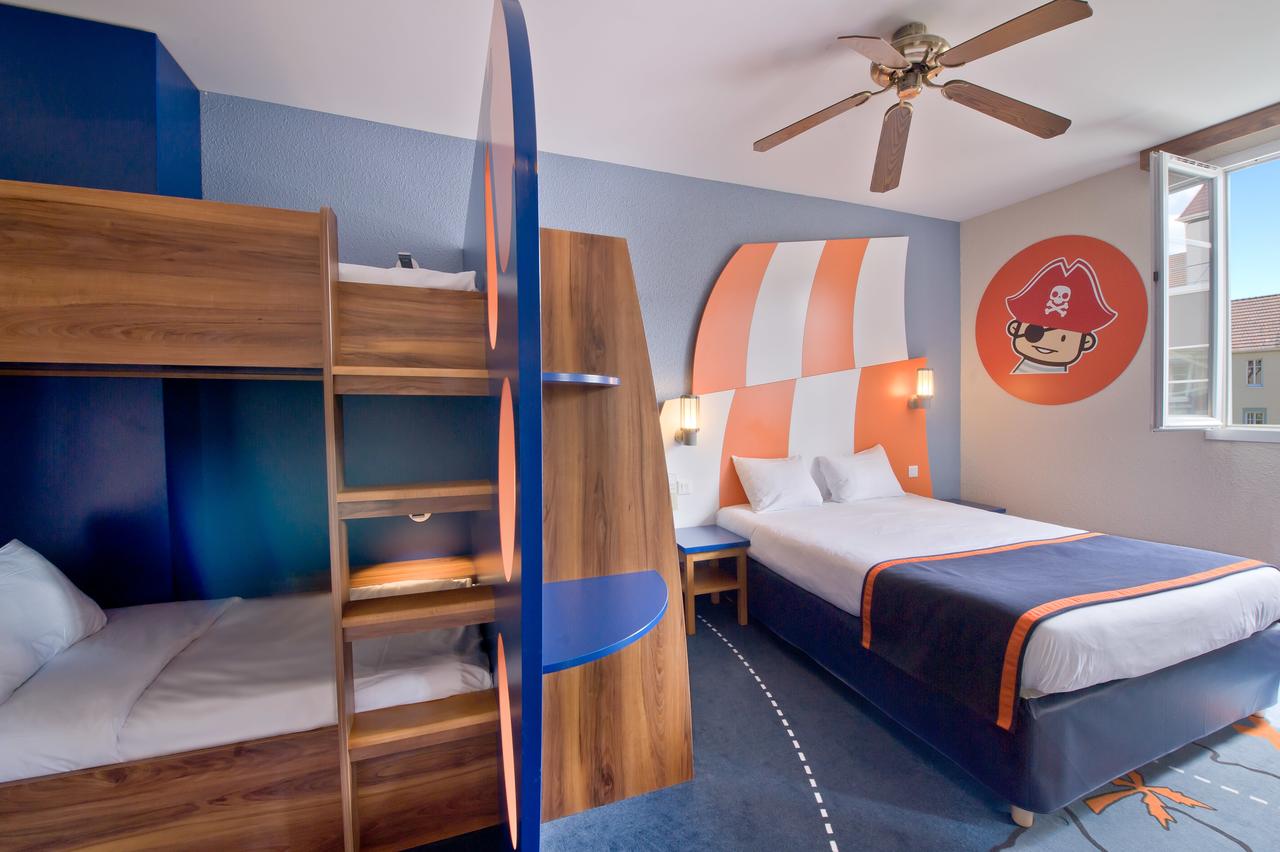 Magic Circus is a wonderful hotel near Disneyland Paris that offers a range of different rooms to suit all types of guests at affordable prices. As the name suggests, there is a circus theme to the hotel but it is tastefully done so you can almost believe you are in an official Disneyland Paris hotel. Magic Circus also benefits from swimming pool access and an indoor and outdoor play area.
A complimentary shuttle service to Disneyland Paris runs from the hotel every 20 minutes between 8:00am and midnight with the drive taking less than 10 minutes, making it a great place to stay near Disneyland Paris for a fraction of the cost. The hotel also offers a breakfast buffet which is included in the price of the room.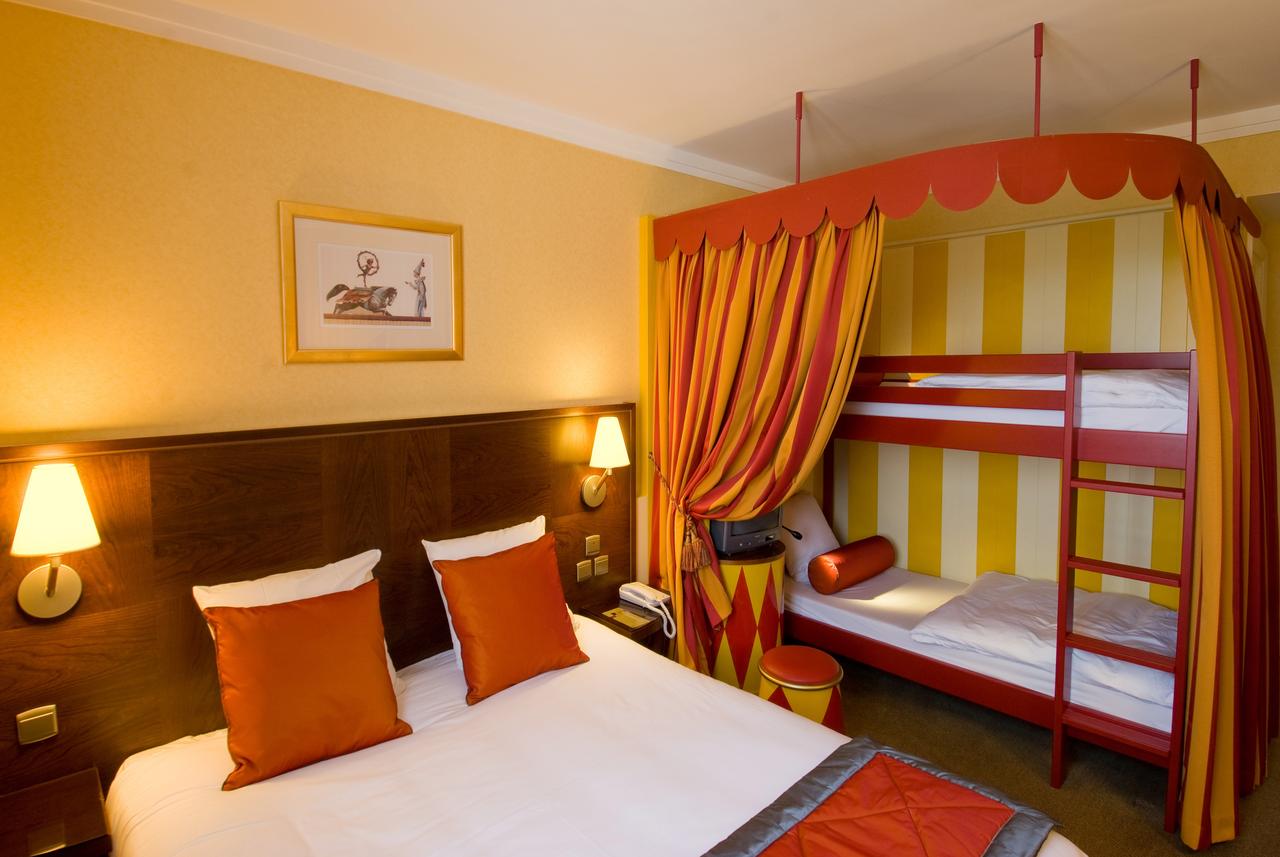 Similar to Magic Circus, Dream Castle is a more upscale hotel near Disneyland Paris designed in musketeer style. Dream Castle has a spa and wellness centre with a heated pool that guests have access to as well as extensive gardens and a lake within the grounds. There are a range of rooms available for different budgets and group sizes.
Dream Castle also provides a free shuttle bus running to Disneyland Paris every day as well as a complimentary breakfast. The restaurant is styled in the same musketeer fashion as the rooms and lobby which means it feels as though you are dining in a medieval castle with all the shields hanging on the walls.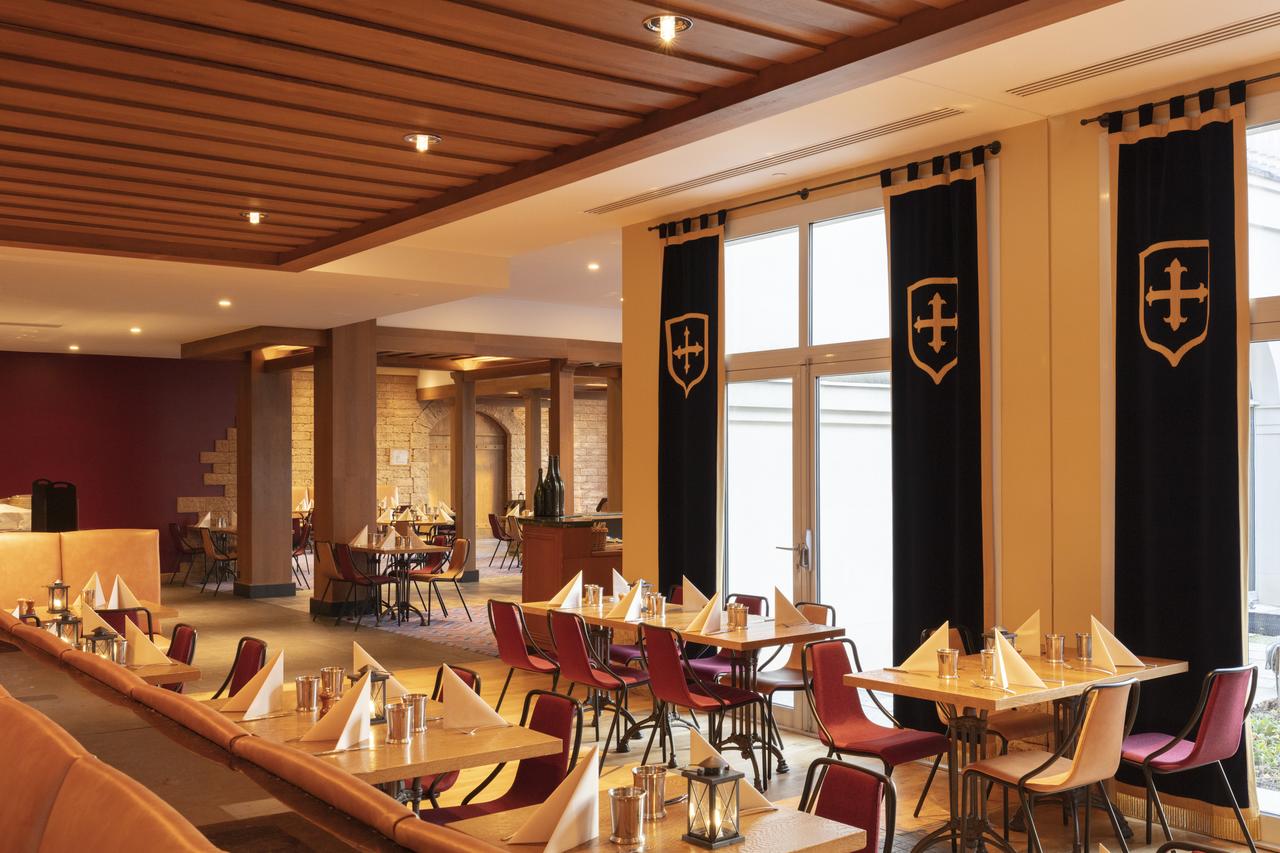 This hotel is technically a Disney Nature Resort on the same tier as Davy Crockett Ranch which means that staying here gives you access to some of the Disney perks such as Extra Magic Hours and some types of meal plan. It is still a cheaper option that the hotels onsite at Disneyland Paris but is not the cheapest option overall. Particularly as you will either need a car or pay for a shuttle to take you to Disneyland Paris.
Villages Nature Paris is run by Center Parcs who pride themselves on providing luxury service that is environmentally friendly. The village overs 5 themed areas including the Aqualagon which is one of Europe's largest water parks. There is a wide range of activities (though most at an additional price) so you'll be able to find plenty to do that everyone will enjoy. This is also why package deals that include Villages Nature Paris only include 2 days in the Disneyland Parks regardless of how long you stay at the resort.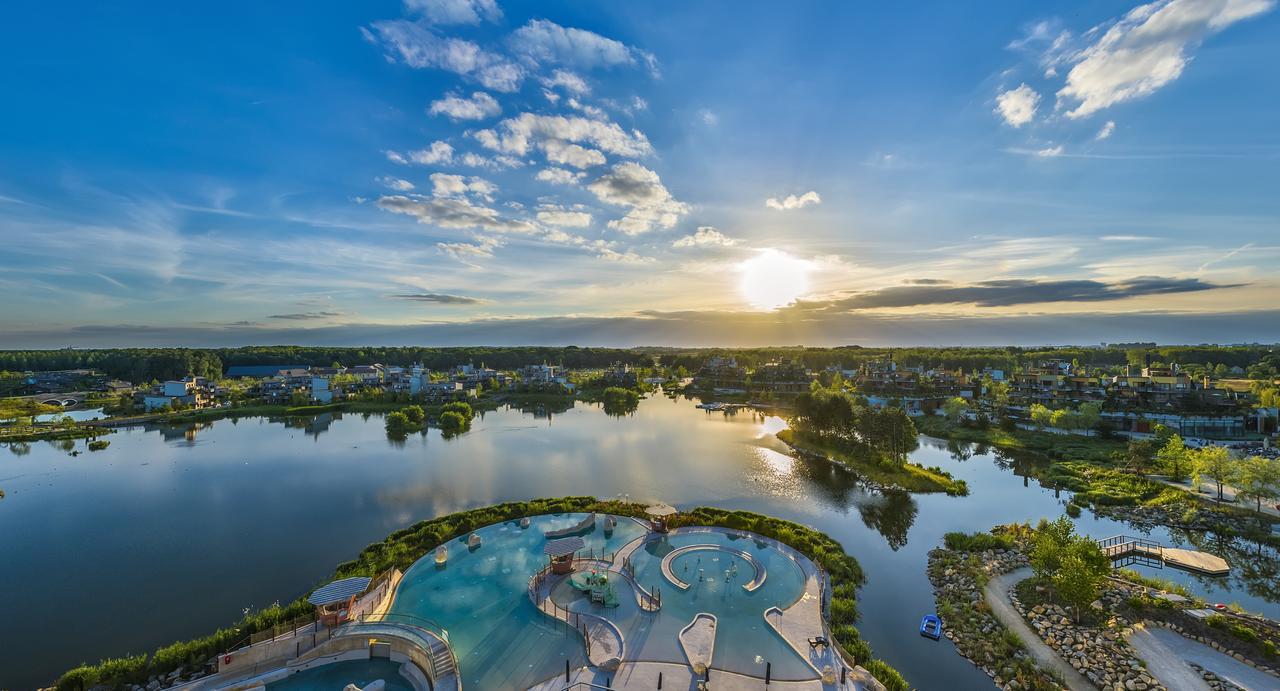 Cheval Blanc is one of the best-located hotels near Disneyland Paris if you want your trip to include more than the parks. It allows for easy access to both the Seine and Marne regions and their numerous attractions. It's also convenient for Disneyland Paris as there is a free shuttle bus service, however, this needs to be arranged prior to arrival so make sure you inform the hotel of your plans for the parks before you arrive.
The hotel itself is stunning as it's in a converted 18th-century coaching inn which gives it a unique feel especially if you get a room in the gables. Inside everything is modern with a funky style of décor and the rooms include a range of board games and puzzles so you can enjoy some quality time together in the rooms. Cheval Blanc is also dog friendly, although a surcharge does apply, so the whole family can be included in the trip if you stay here.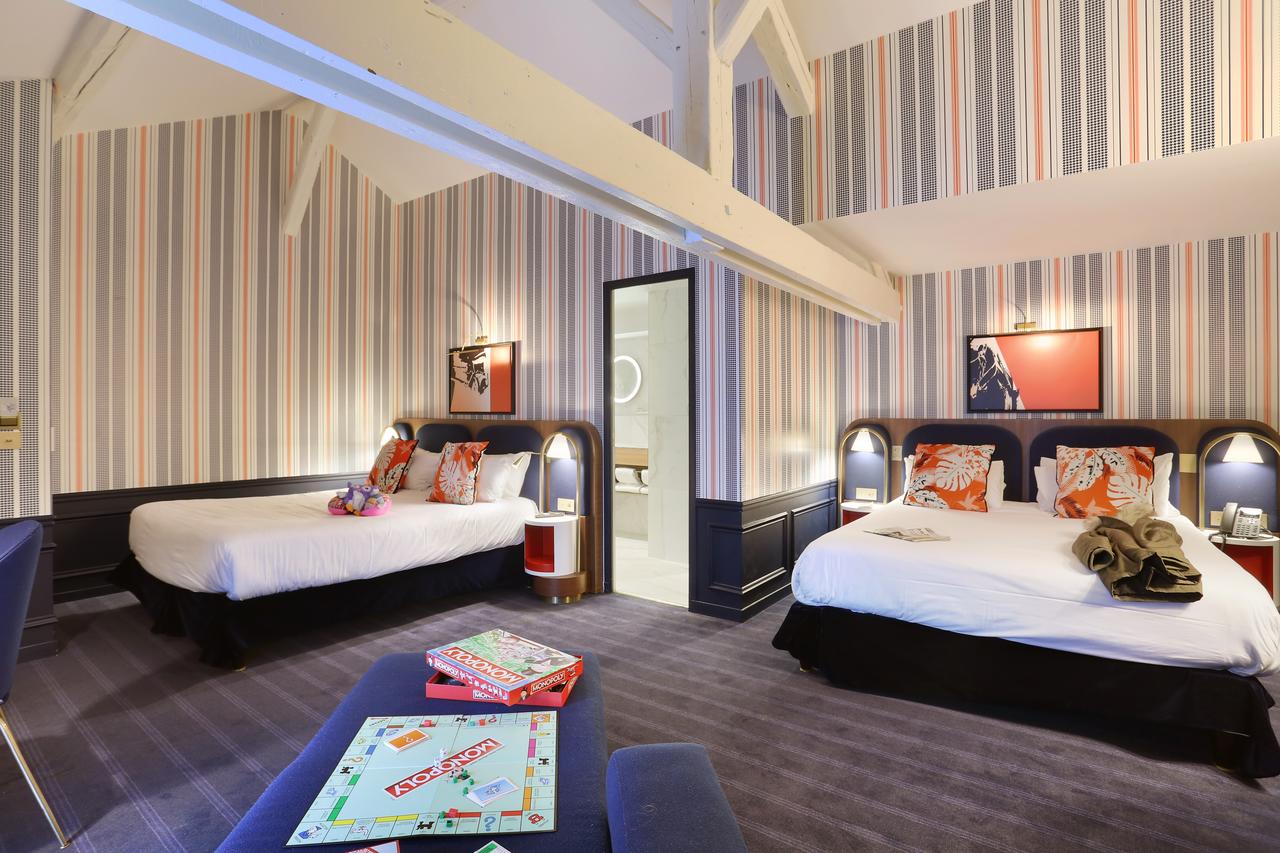 B&B Hôtel may be one of the cheaper options but it is still one of the best hotels near Disneyland Paris as it is bright and cheerful and deceptively large. The value for money at B&B is extraordinary with the rooms offering plenty of room and there are different size rooms to cater to different families and groups. The hotel is set in large grounds with a lake and an indoor play area and there are a number of restaurants available within the hotel.
Breakfast is included with your stay as is the free shuttle bus that runs to Disneyland Paris up until midnight. There is also free parking available on site so if you have rented a car for the rest of your trip you don't have to worry about paying parking charges whilst you are enjoying the Disneyland Paris parks.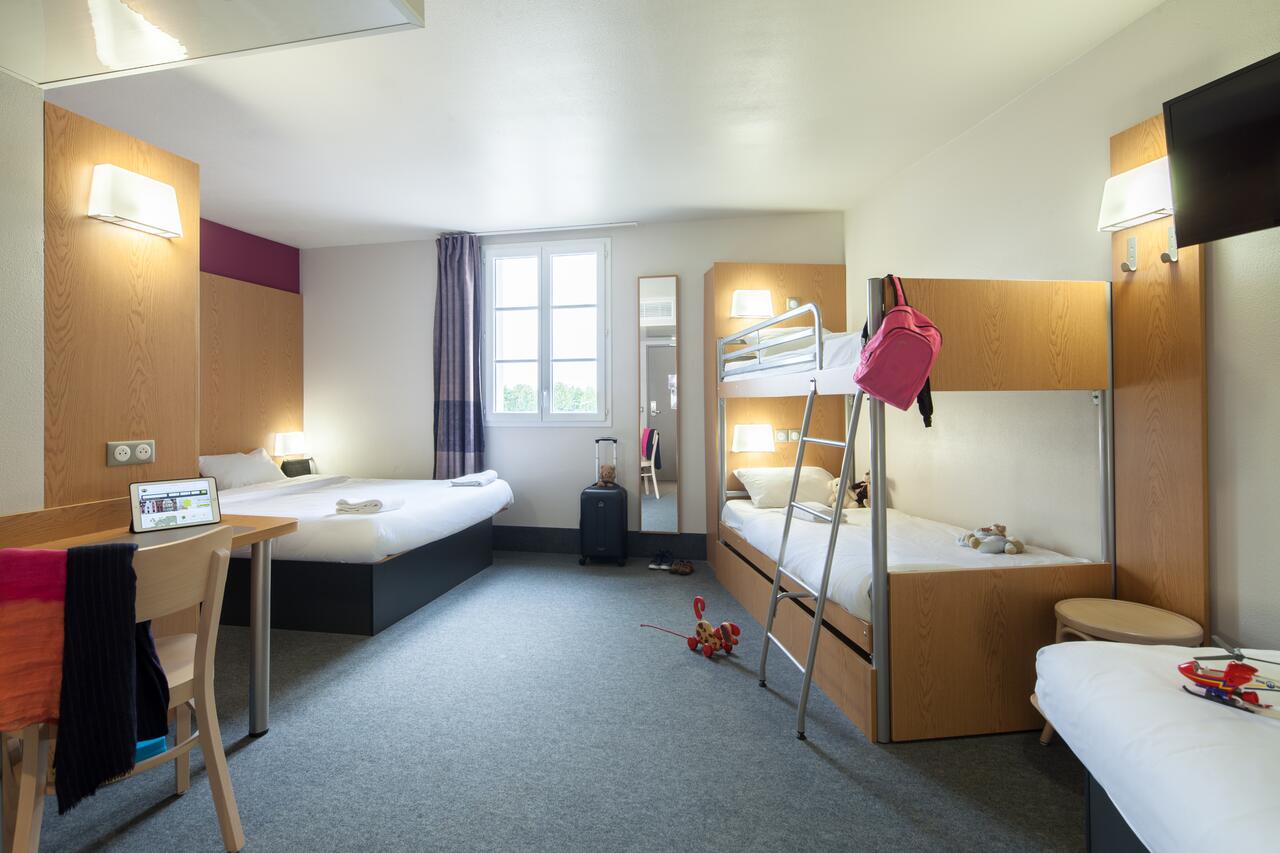 Radisson Blu is a chain hotel located on the Disneyland Paris golf course which makes it one of the closest hotels to Disneyland Paris, and is particularly great if you're a keen golfer. It's also a good eco-friendly hotel and holds Green Key status. The interior is what you would expect from a good chain hotel in that it is clean and functional. The hotel does however offer great views across the golf course.
A free shuttle service is available for guests to travel to Disneyland Paris but the hotel car park itself is paid parking. Guests also have access to the spa and wellness centre located on site and the hotel boasts two restaurants and a bar. Breakfast can be added for a fee to any room but some come with breakfast included.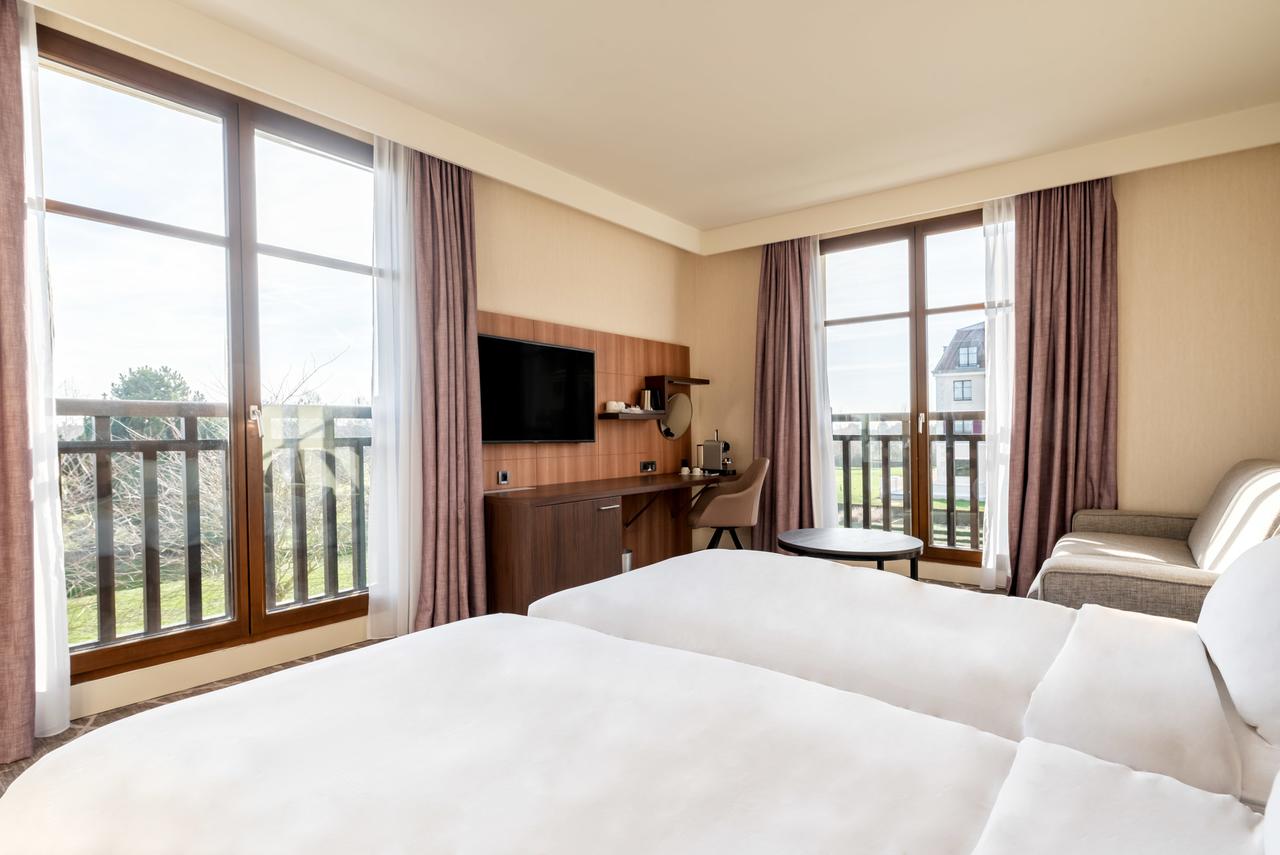 Dream Condo Disneyland is a self-contained 2 bedroom apartment located in Serris, roughly 1 mile away from Disneyland Paris. It is one of the best hotels near Disneyland Paris if you prefer a quieter hotel as you'd have the whole apartment to yourselves. The apartment has a full kitchen and living room as well as a private terrace, so spending time in the apartment is relaxing and the whole family can spread out.
Dream Condo Disneyland offer a free shuttle bus to Disneyland Paris so it's just a short hop away from the magic. They also offer a paid shuttle bus from Charles de Gaulle airport or there is free parking available at the apartment. It has exceptional reviews from it's guests and is tastefully decorated and close to other amenities including a large shopping centre for some French retail therapy.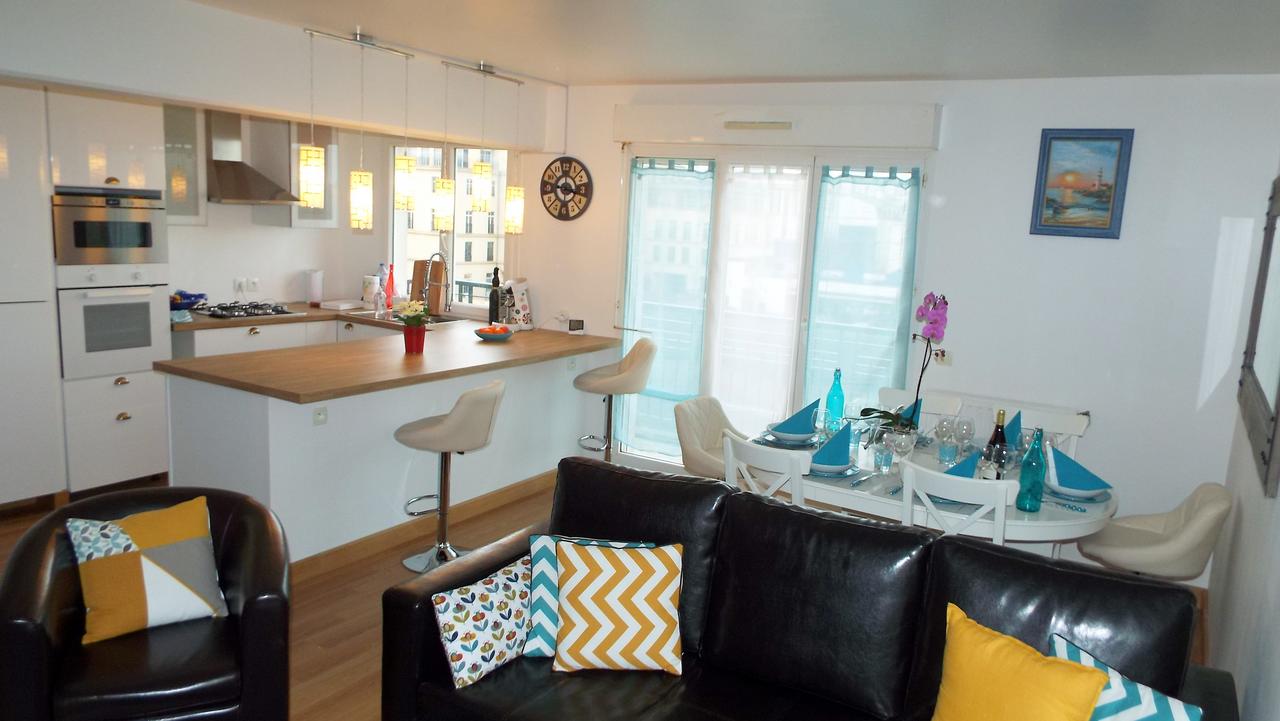 If you're looking for where to stay near Disneyland Paris but aren't intending on spending much time at all in the hotel then the ibis budget could be the right fit for you. As a chain hotel, you are guaranteed a certain level of service and this hotel is no different. It looks like every ibis budget anywhere in the world and has a price to match.
There isn't a great deal by way of amenities. You can add breakfast to your stay for a small fee and the rooms are relatively comfortable. There isn't a shuttle bus service to take you to Disneyland Paris but they are located a couple minutes walk away from the RER A Val d'Europe station which is one stop from Disneyland Paris at Marne la Vallee.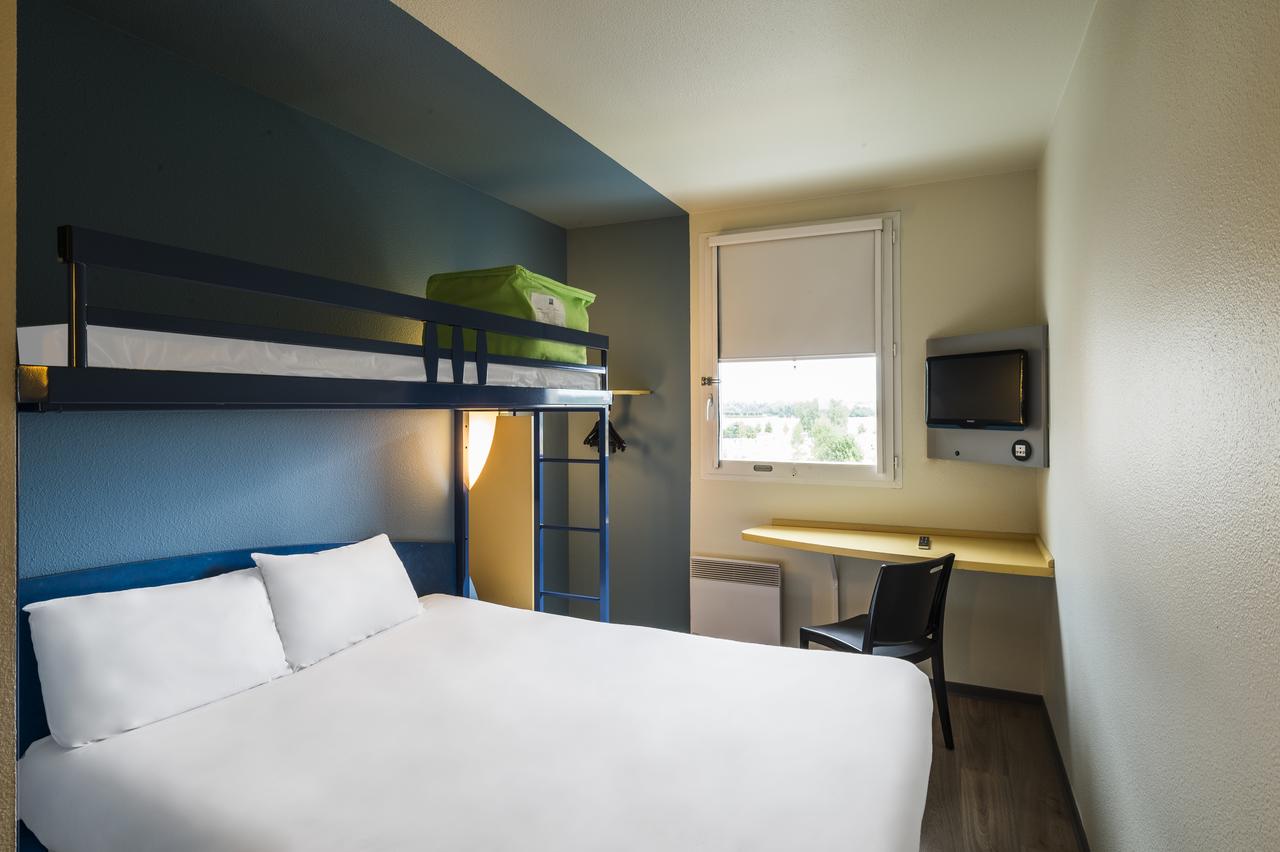 Dream Destination is a stylish 1 bedroom apartment hotel near Disneyland Paris that is great for couples. A larger group or family could stay at Dream Destination as the sofa pulls out into a double bed and there is an extra rollaway bed available as well. The apartment is self-contained and includes a kitchenette with microwave and hob so there are facilities for some basic meal prep in order to save money on eating out.
There is no shuttle service from this hotel to Disneyland Paris however it is located a 5 minute walk away from the RER A station Val d'Europe which is just one stop to the Disneyland Paris stop at Marne la Vallee. There is also a public bus service available that takes you to Disneyland Paris.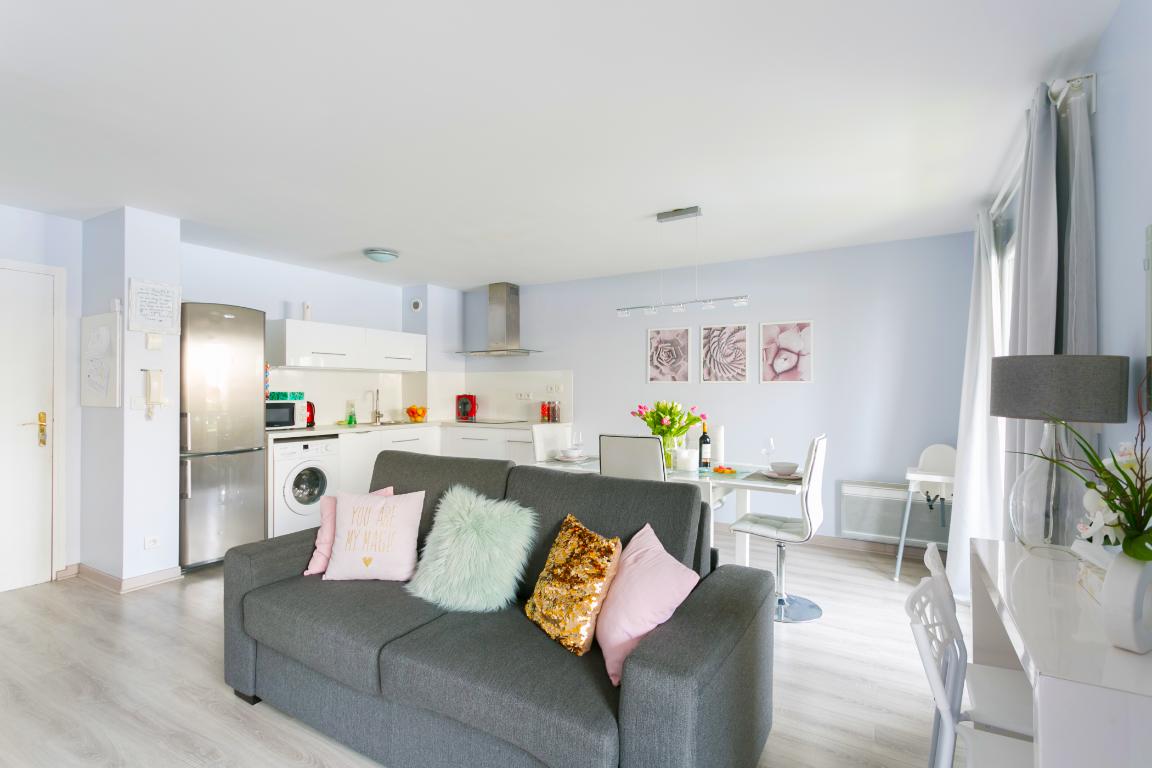 Montevrain is one of the cheapest options for hotels near Disneyland Paris, it's also one of the closest, being within walking distance (1.4 miles) to the parks. However, it does have its drawbacks. The only room types available are double rooms which mean this is not a good option for families or groups of people.
Montevrain is essentially a house where the rooms have become B&B rooms. There is a communal lounge and dining room where the complimentary breakfast is served. There are only three rooms in the house so you won't find yourself surrounded by loads of people and it's a short walk to the parks so it's a good option for a couple looking for some time away cheaply.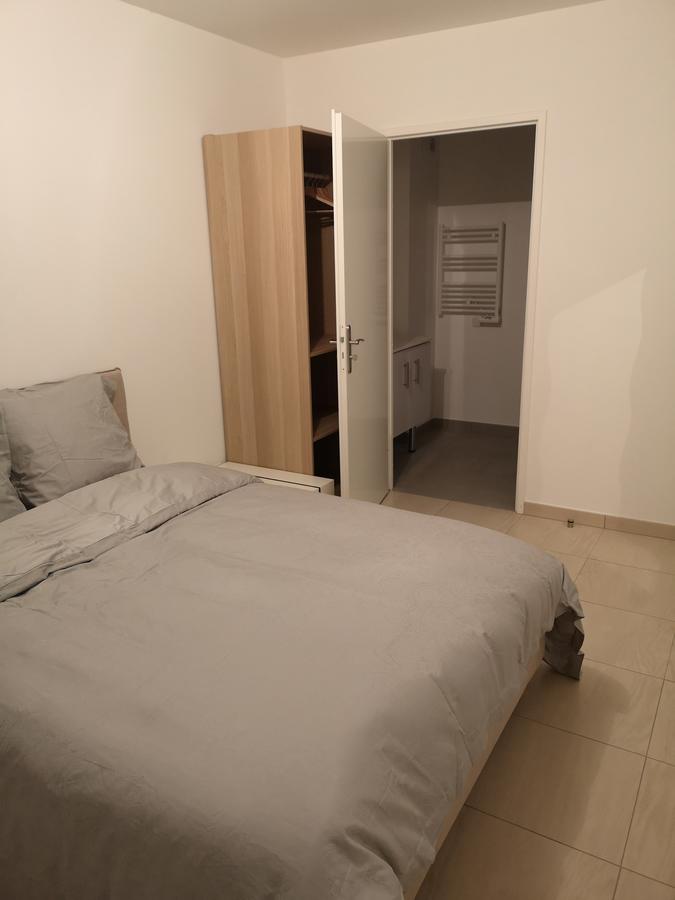 If you're looking for a fancy hotel near Disneyland Paris that won't break the bank then the Chateau de Sancy might be for you. Set in 5 hectares of land in the Brie countryside the de Sancy is an elegant get away without being too far from Disneyland Paris. The hotel caters more towards couples than families however, although the rooms are soundproofed so the kids could make as much noise as they wanted!
This is the most inconvenient hotel in terms of traveling to Disneyland Paris. They do not offer a shuttle service and their quiet countryside location means they are not close to the RER A line. This means you would likely end up paying money for a taxi or hiring a car for the trip.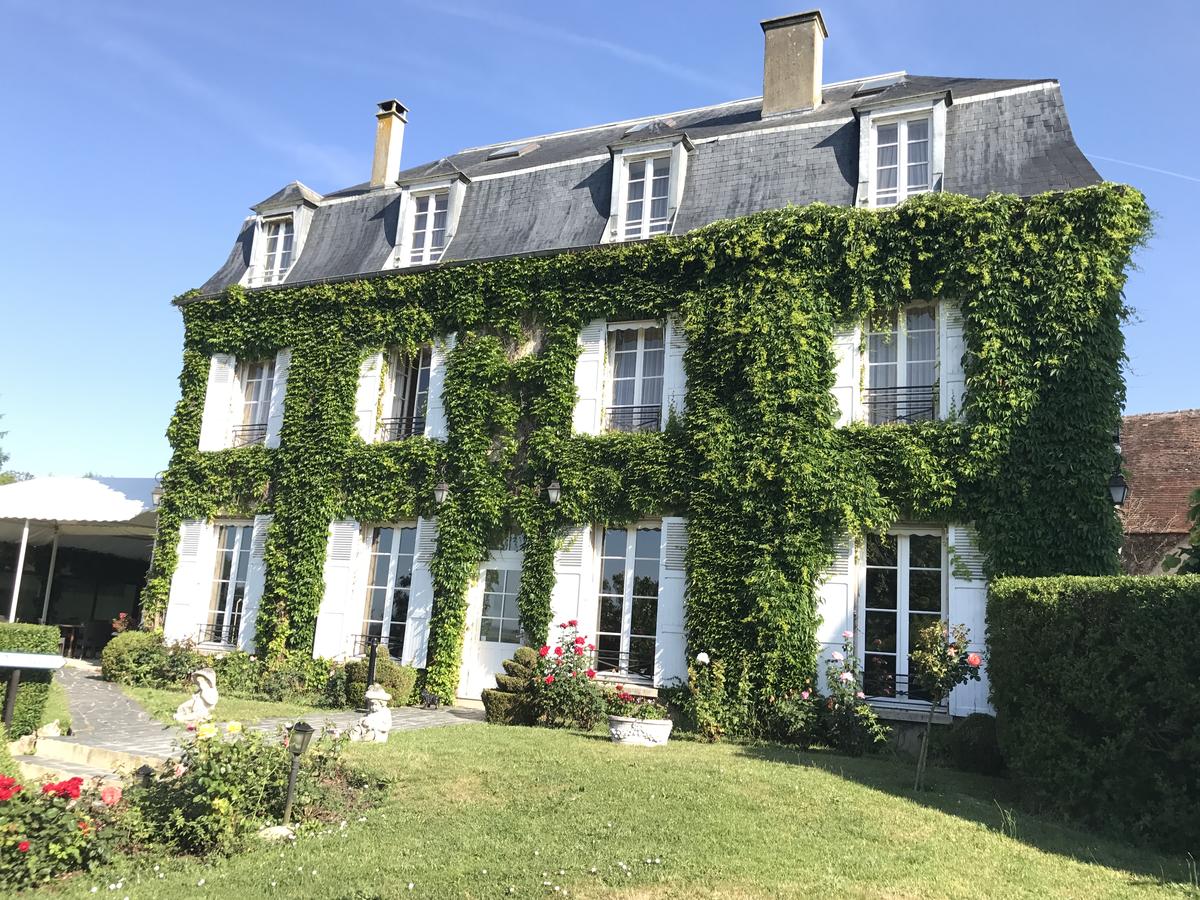 Hotels near Disneyland Paris are in ready supply so they try their best to get you to go to their hotel instead of somewhere else. Look out for offers from nearby hotels that can work to make your trip even cheaper. But no matter what, there's a great selection of hotels near Disneyland Paris so you'll be able to find the best deal to work for you.