I am going to show you how to make your very own Baby Yoda drink!
Now we all know that Baby Yoda is basically the cutest little guy in the Galaxy.
If you are a Star Wars fan like me, you are going to love this recipe for a Baby Yoda cocktail or mocktail!
Now, when you are making this recipe, the most important thing is choosing the right glass and finishing touches for the Baby Yoda drink.
You don't want to just make this recipe and pour it into a regular drinking glass. It will look oblong and strange and probably like another Star Wars character, but surely not Baby Yoda.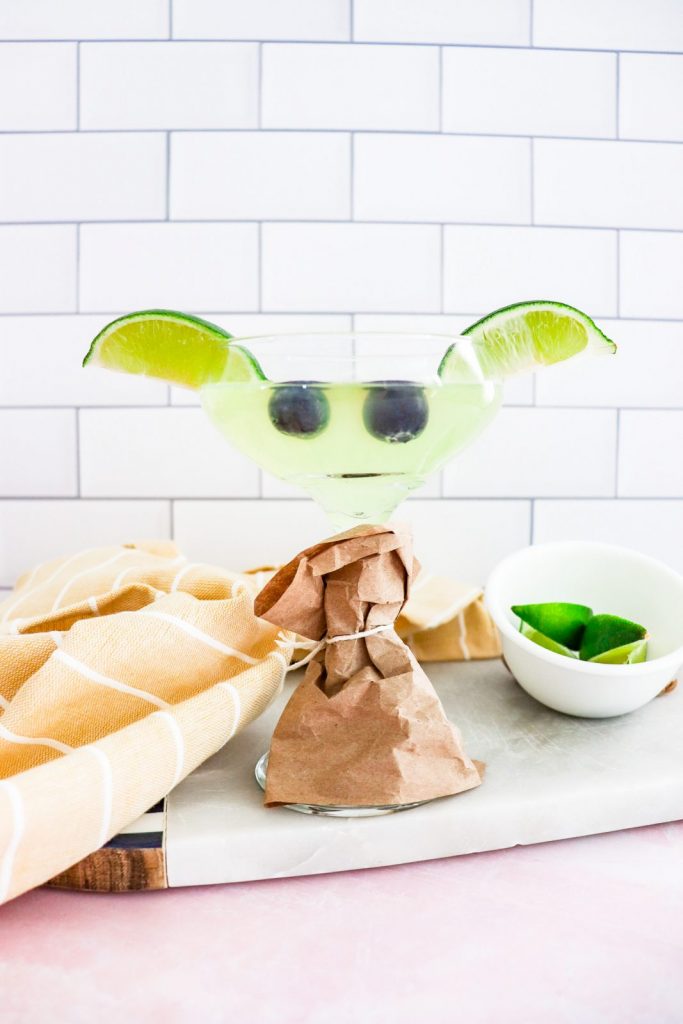 There are two ways to make this Baby Yoda drink, either a cocktail or margarita or a mocktail without any liquor.
So if you don't drink, you can still enjoy the cutest little guy on the planet!
If you want to make this drink into a mocktail, you can basically use any green-color liquid that is out there. I recommend using a non-alcoholic lime margarita mix or something such as Mountain Dew that is green.
If you really don't want to spend too much time searching, you can even use food coloring and water or carbonated water, but don't tell your kids. This is an easy way to make a "healthier" Baby Yoda drink.
Yes it still uses food dye, but it is sure healthier than Mountain Dew.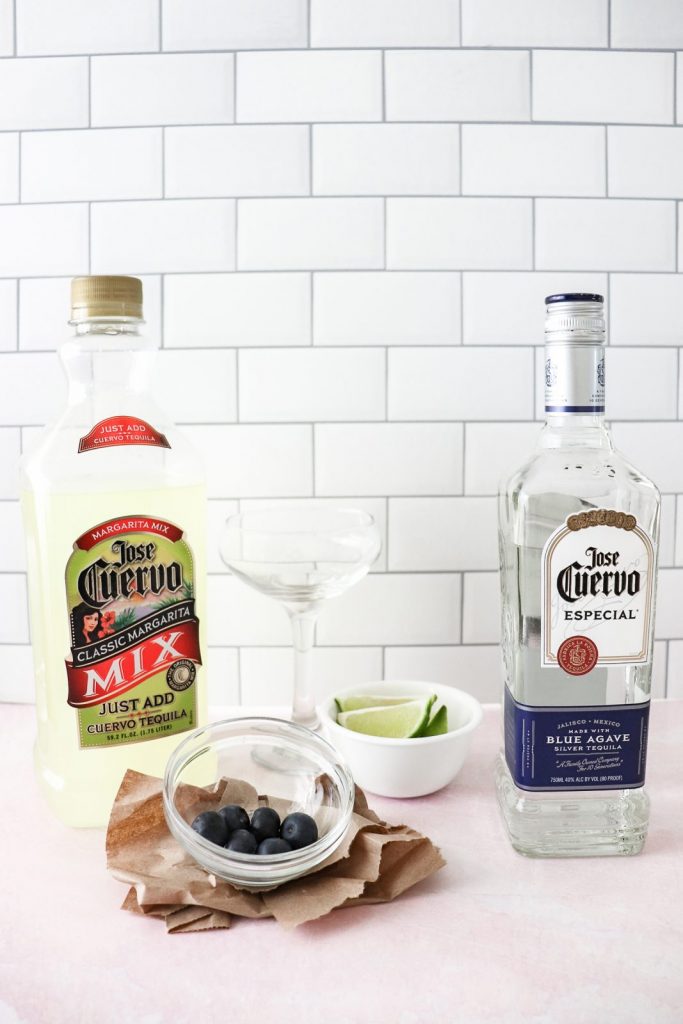 Otherwise, if you want to make the Baby Yoda Cocktail, just go ahead and use the tequila [or liquor of your choice] and the Lime Margarita mix.
Yes, I have made margarita-style drinks in the past without using tequila so don't be afraid to use whatever liquor you think tastes the best!
The Baby Yoda drink is perfect for Star Wars parties, watching the Mandalorian, May The 4th, or any special occasion that you just want the cutest little companion ever to attend!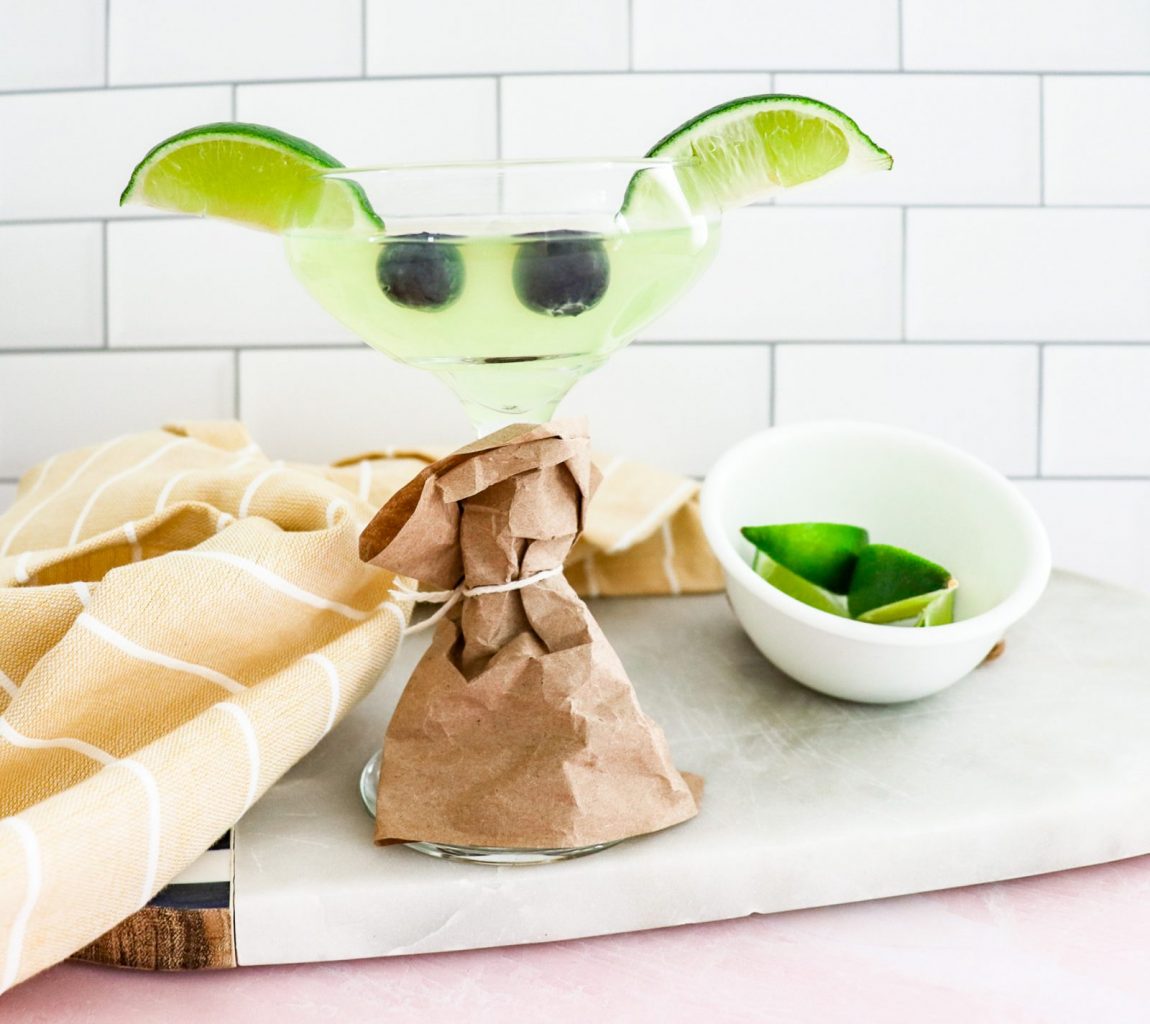 How To Make The Baby Yoda Cocktail Drink
The most important thing to keep in mind when making the Baby Yoda cocktail is to garnish it properly!
You can use whatever brown paper you have on hand such as a cut up brown paper bag. While I do call for twine, you can also use yarn or literally just a piece of tape.
You are going to want to do something to cinch in Baby Yoda's waist around the margarita glass, so if you can do that with a piece of tape because you don't have yarn or twine, that is totally fine!
In a shaker or tall glass, combine the liquor and Lime margarita mix and shake. Set aside to chill.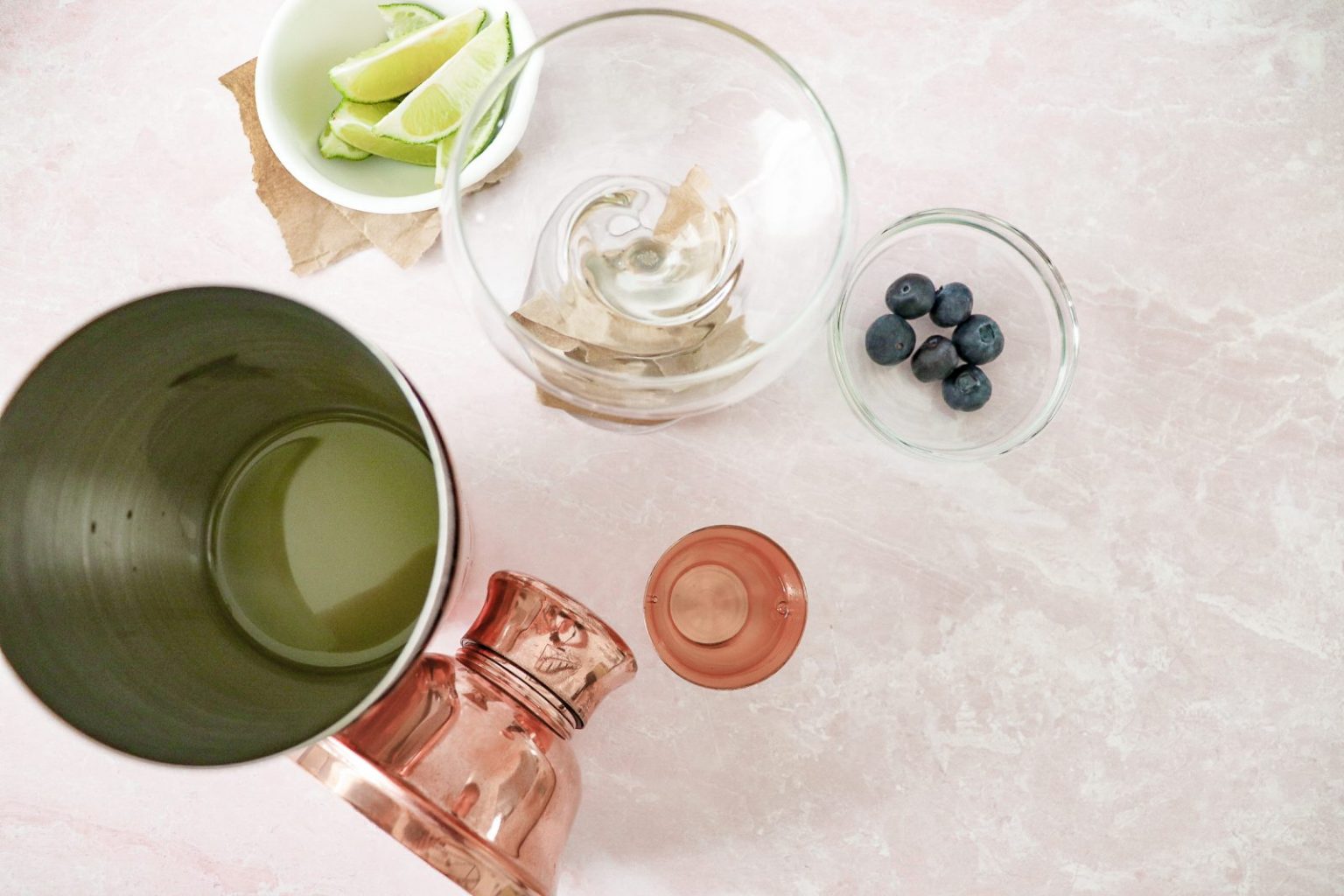 If you are making a Baby Yoda mocktail, make sure to combine your liquids over ice to chill but don't shake if you are used a carbonated base for obvious reasons!
Next, secure the brown paper and the twine or yarn around the base of the glass to form Baby Yoda's outfit.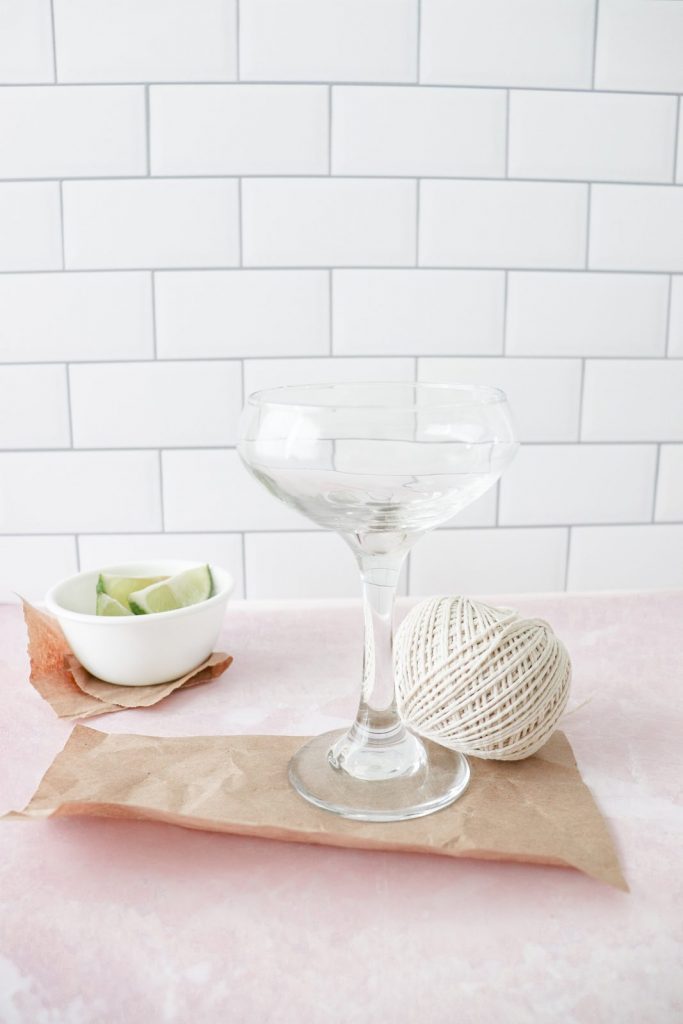 Then, you can go ahead and pour the margarita or drink mixture into the glass once the outfit is formed.
Finally, you are going to want to use a knife to cut a slit into two lime wedges. The goal is to get them to stand up all perky and cute to look like Baby Yoda's ears.
You will then drop in two blueberries into the glass to be Baby Yoda's eyes. If you want the eyes to stand up and not fall to the bottom of the glass, you can skewer the blueberries on a clear toothpick.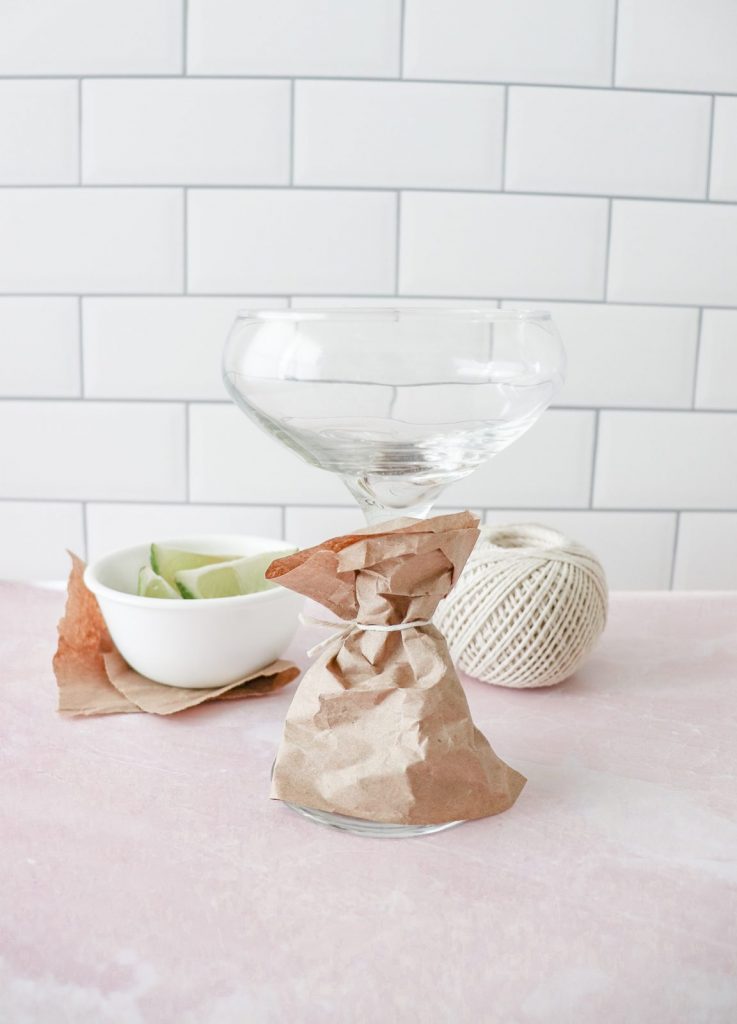 If not, just gently set the blueberries in the bottom of your glass. This is why a shallow glass works better for the Baby Yoda cocktail so you can see his eyes!
After you take your photos for Instagram, of course, you won't mind where the blueberries whirl around to, but you are certainly going to want it to look right for that one shot!
If you make this Baby Yoda drink or any similar version, please hashtag #disneytrippers and tag us on Instagram so we can reshare it and see!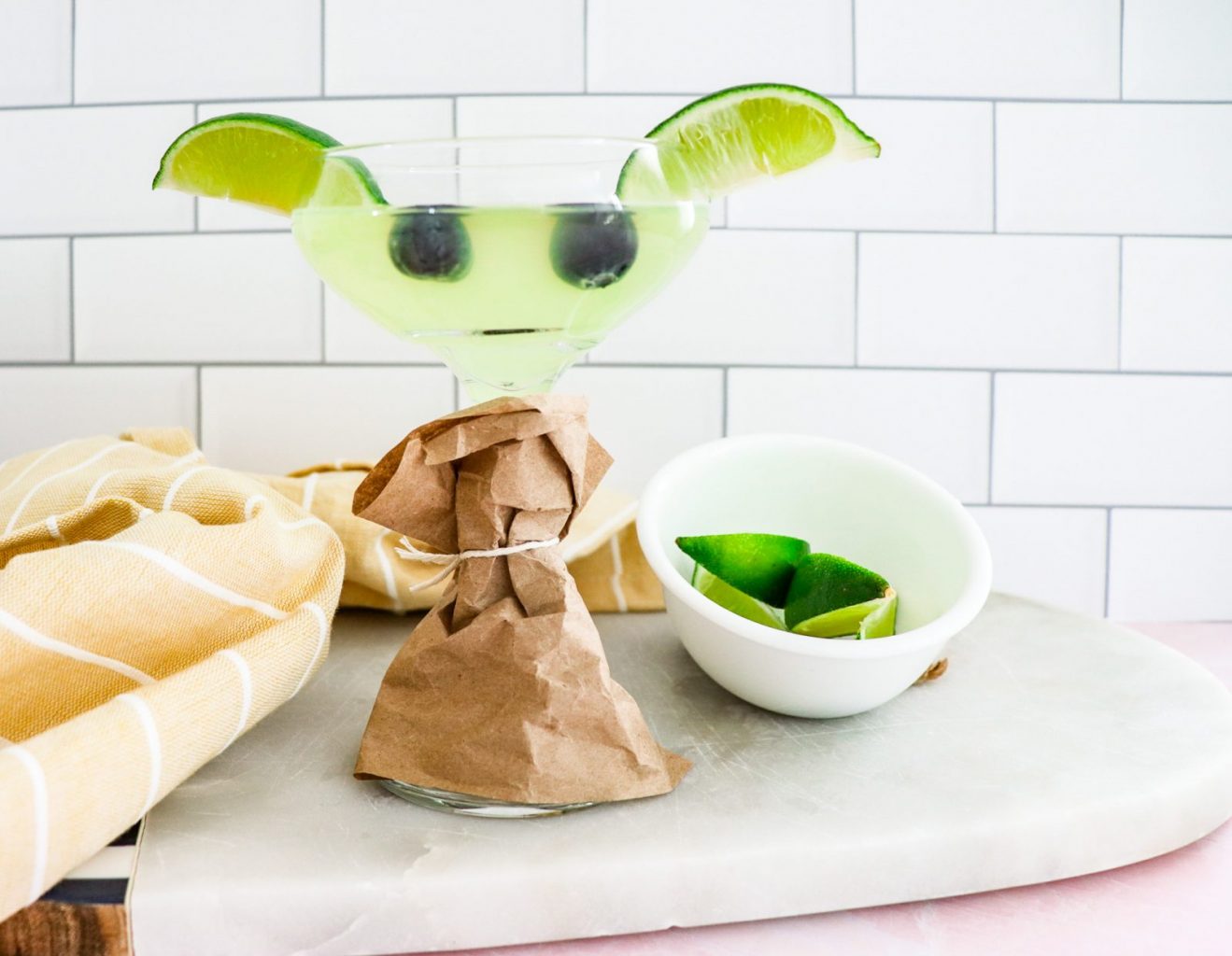 Happy drinking and May The Force Be With You!
If you loved this recipe, you may also love How To Make Epcot's Violet Lemonade.
Yield: 1 Drink
Make Your Own Baby Yoda Drink (Cocktail Or Mocktail!)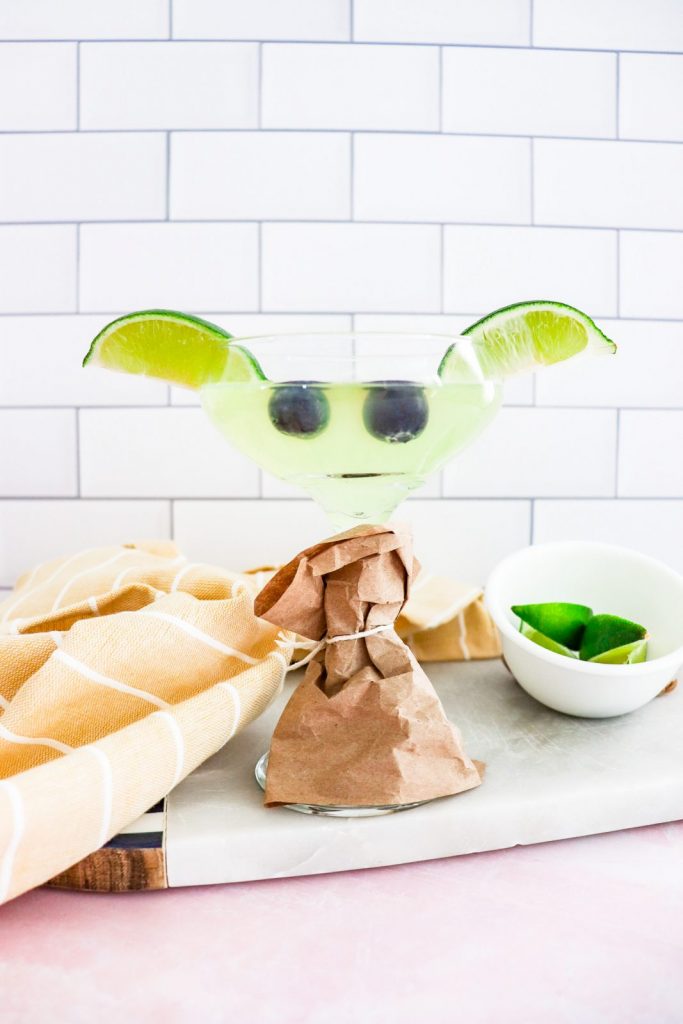 Learn how to make your own Baby Yoda Drink! In this recipe, you can either make a Baby Yoda cocktail or mocktail, depending on if you want the liquor or not! Don't skimp on the fixings as they are what makes this the cutest drink in the Galaxy!
Ingredients
1 oz. Tequila (or any green liquid for mocktails)
3 oz. Lime Margarita Mix
2 lime wedges per glass
Martini glasses
2 large blueberries
Brown paper
Butchers twine or yarn (tape can be used too)
Instructions
1. In a shaker with ice, add Tequila and Lime Margarita Mix. Shake vigorously and set aside. If you are making a Baby Yoda drink without liquor, do not shake and just pour the drink over ice.
2. To make Baby Yoda's outfit, take brown paper or a cut-up paper bag and wrap it around the stem of your glass to form the outfit. Using twine or yarn, form the waist. You can also use tape to form the waist.
3. Once Yoda's outfit is secured to the glass, strain your margarita into the Martini Glass.
4. Cut your lime and then cut a small slit in each piece so that it stands on edge to resemble the ears. You may want to play around with it for a little to get the right look. Limes are cheap so buy a few in case you mess up!
5. Drop 2 blueberries inside the drink for the eyes. You may want to skewer them with a clear toothpick to keep them from floating around.
6. Enjoy and May The Force Be With You!