If your trip to Paris includes more than just Disneyland Paris then figuring out how to get from Paris to Disneyland Paris can be a bit of a worry. But that doesn't need to be the case.
This handy guide will tell you everything you need to know about easily getting from Paris to Disneyland. It includes different routes, including the train, the bus and driving, as well as routes from the Paris airports.
How ever you intend to travel between Paris and Disneyland, it is important you feel comfortable doing so, so we have included helpful tips and tricks for navigating the different systems in Paris. For the more complicated systems (particularly the RER train) we have produced a step by step guide so you can move around almost as though you are a Parisian.
It is important to make the most out of your Disneyland Paris Itinerary and being stressed before you've even arrived at the parks is not ideal for anyone.
Get a FREE printable 30/60/90 day Disney countdown by joining our private Disney Facebook Group and share your photos and ask for tips and tricks!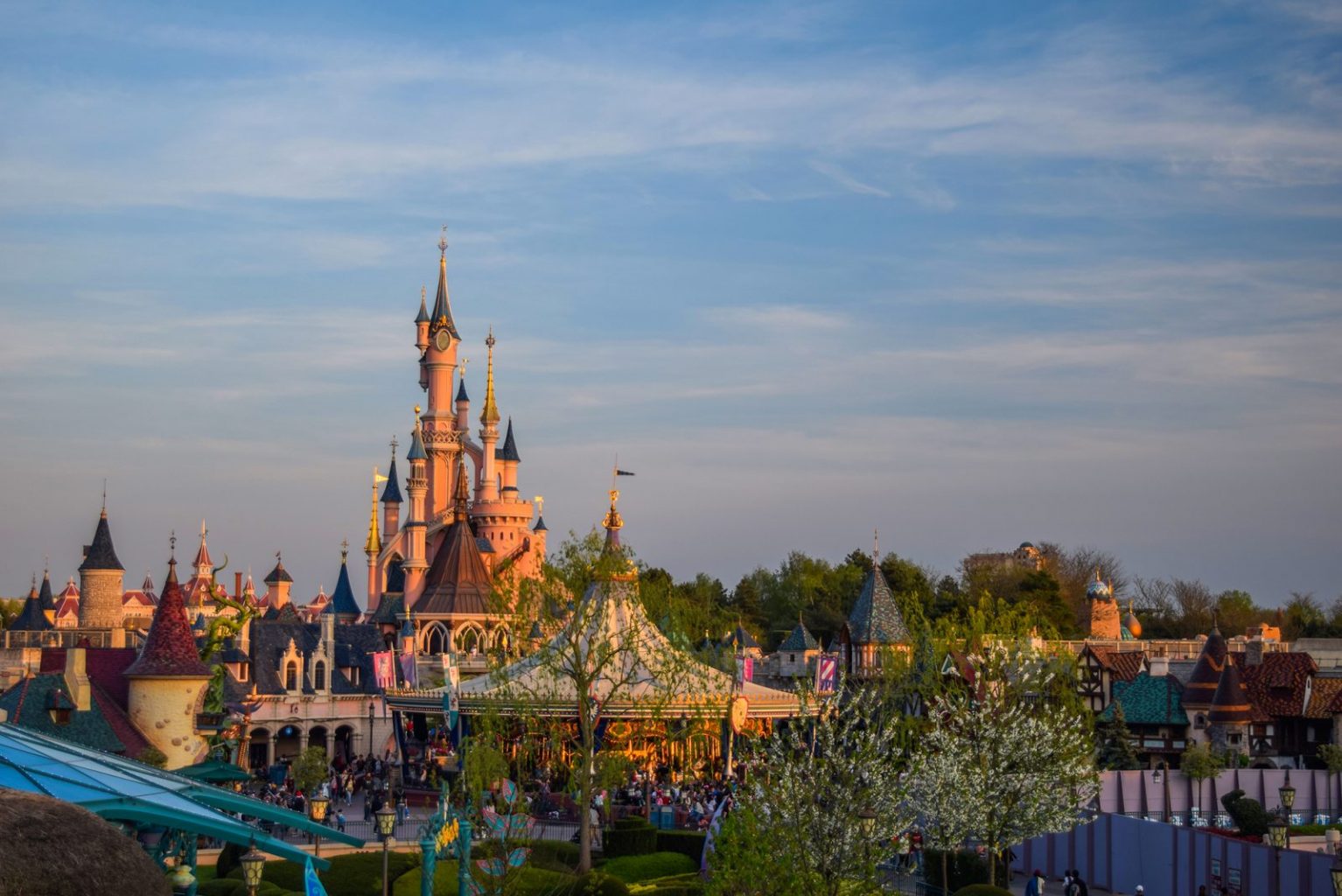 How To Easily Get From Paris To Disneyland Paris
Where Is Disneyland Paris
Despite the name, Disneyland Paris is actually around 20 miles outside of Paris city centre. Paris is a busy and crowded city so it makes sense that the sprawling Disneyland Paris parks would need a bit more space. But Disney, and Paris, are aware that you might want to spend some time in Paris whilst you are visiting, so they have made it super easy to travel from Paris to Disneyland Paris.
How Long Does It Take To Get From Paris To Disneyland Paris?
This depends on where you are staying in Paris, but from the city centre it takes roughly 45 minutes using the RER train, 1 hour and 30 minutes getting the Disney shuttle bus and 40 minutes to drive. Taking the bus or driving yourself to the parks is dependent on traffic conditions so bear that in mind when you're planning your journey, especially if you are travelling during rush hour (Monday- Friday, between 7:30-9:00am and 5:00-6:00pm).
If you are going straight to the parks from the airport, it takes around 1 hour by shuttle bus from either Charles de Gaulle or Orly airports. Alternatively, you can take the express train from Charles de Gaulle and be at Disneyland Paris in around 15 minutes, although there are some issues with using this method as we'll explain.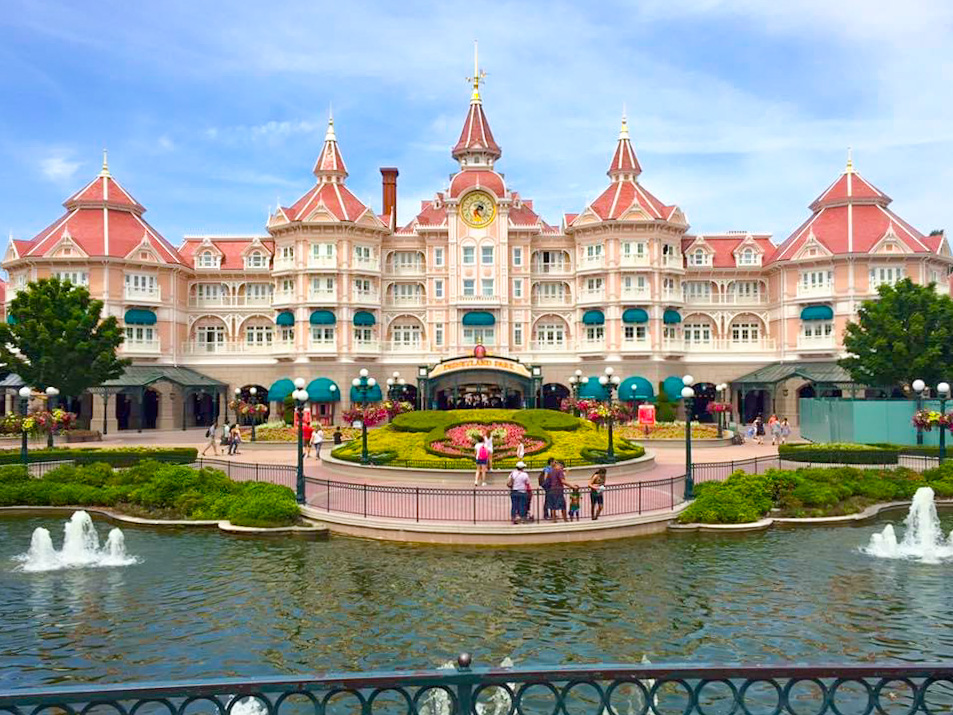 Transportation Options For Getting From Paris To Disneyland Paris
Train
Paris has a pretty comprehensive train and metro system that allows locals and tourists to travel conveniently to various destinations by public transport. The RER is slightly different from the Paris Metro as it links Paris with other destinations rather than inside Paris city centre.
The RER has lettered lines, rather than the numbered lines of the Metro, and these have a corresponding colour on the train map, which can be found in stations, on the trains and on various apps and websites as well as paper copies being available. To get from Paris to Disneyland Paris you need to take the RER A line, the red line, east (ost) to Marne-la-Vallee–Chessy. In most stations, although not all of them, the sign for this route will feature a prominent Mickey head so you know it's heading to Disneyland.
The RER A splits into two paths so make sure you board the train going to Marne-la-Vallee. The platforms at the station will tell you the destination the next train is going to, and the train itself will display its final destination. Again, most of these signs will feature a Mickey head, but not all so pay attention to the trains destination before you board.
Using the system is very similar to any metro/train system that uses automated turnstiles, which means you need to have your ticket available at the start, and the end, of your journey. You will need to scan your ticket to exit the station at Disneyland, so make sure you don't lose it on your journey and keep it somewhere easy to access so you can move through the station with ease.
Parisians use the metro a lot and there are a number of unwritten rules that they tend to abide by. These will likely be lesser on the RER A line as it is often filled with tourists heading to Disneyland Paris but it is good to be aware of them nonetheless. For one, it is considered rude to eat on the train so try not to plan on eating your breakfast on the train on the way there. It is also considered rude to talk on the phone or have loud conversations whilst you're on the train, as well as to sit on the foldable chairs whilst other people are standing.
You will need to get to a station that is serviced by the RER A line but once you're on it, it's a straight shot to Disneyland and the station is right at the gates to the park so this is one of the simplest ways to get to the parks from Paris city centre.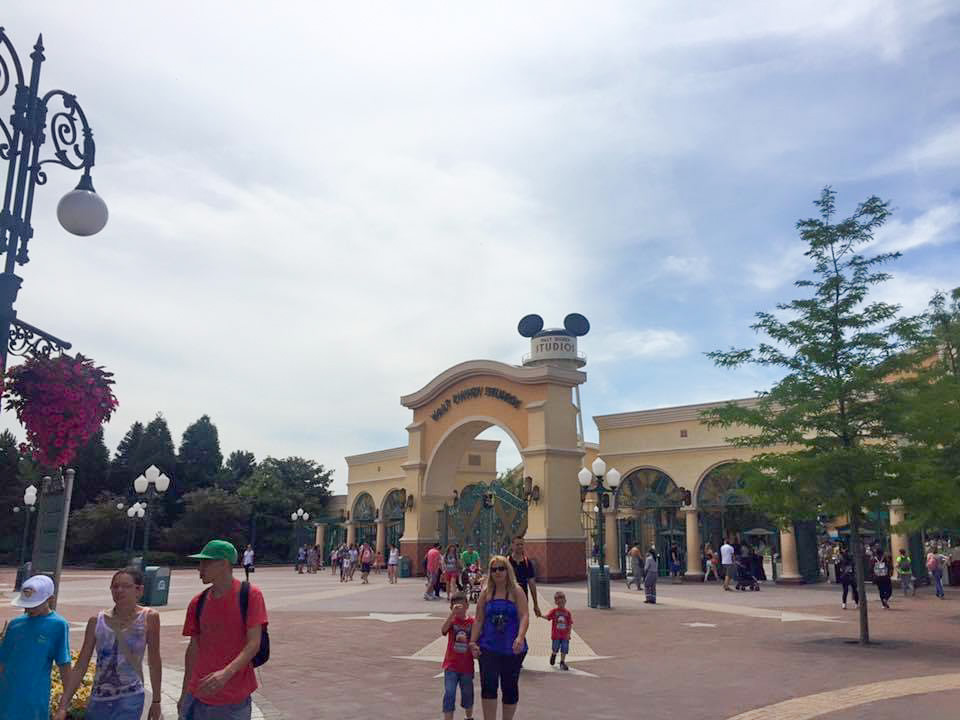 How To Buy Train Tickets From Paris To Disneyland Paris
There are a number of ways to purchase train tickets to travel from Paris to Disneyland Paris. The system works on a zone system so the ticket price depends on your starting destination and your final destination. However, you buy your tickets you will need to specify where you are travelling to so that you can buy the right type of ticket.
The easiest way is probably to buy a ticket from an attendant at the station. There are automated machines in the stations to purchase tickets but they can be a little funny about taking card payments, especially if you have a card without a chip and pin option, and some machines can only take cash payments.
The attendants are able to take different payments much easier but there can be longer queues to purchase tickets this way.
A lot of locals who use the trains use a Navigo Pass which they can add season tickets to or top up with money so they don't have to worry about buying tickets every day or for specific destinations. For tourists, or for people who use the metro infrequently, there is the Navigo Easy Pass which can be purchased for an additional 2€ and topped up whenever you need to.
This can be a more convenient way of having tickets if you're making a number of trips as you don't need to keep track of a bunch of paper tickets.
The Paris metro is attempting to become paperless so in 2019 they rolled out the ViaNavigo app which allows users to purchase tickets through the app and use their phones as their tickets.
This is a super convenient way to travel as the app can be used in a number of different languages however currently it is only available to Samsung users. The app is available on Apple devices but does not allow for ticket purchase within the app.
Bus
Paris does run public buses but if you are looking for a public transport option to get from Paris to Disneyland Paris then the RER is a lot cheaper and much simpler. Disneyland Paris do offer a shuttle bus service, however, that services the city centre.
It is called the Disneyland Paris Express and can be added on when you are purchasing park tickets. You cannot buy this service on its own, it can only be purchased with park tickets, so if you already have tickets then this is not the best option for you.
Disneyland Paris Express offers 2 shuttle services. One has pickups/drop-offs at Gare du Nord , Opéra and Châtelet and the other is from the Eiffel Tower area. Shuttle 1 has pickups at Gard du Nord at 8:20am, Opéra at 8:30am and Châtelet at 8:45am. Shuttle 2 picks up at the Eiffel Tower at 8:10am.
Both shuttles arrive at the parks by 10am but this is dependent on traffic so could be earlier. The shuttle then departs the park at either 8 or 9pm depending on the seasonal opening hours. It is advised that you arrive at the pickup points at least 15 minutes before the departure time to make sure everyone has enough time to get on board.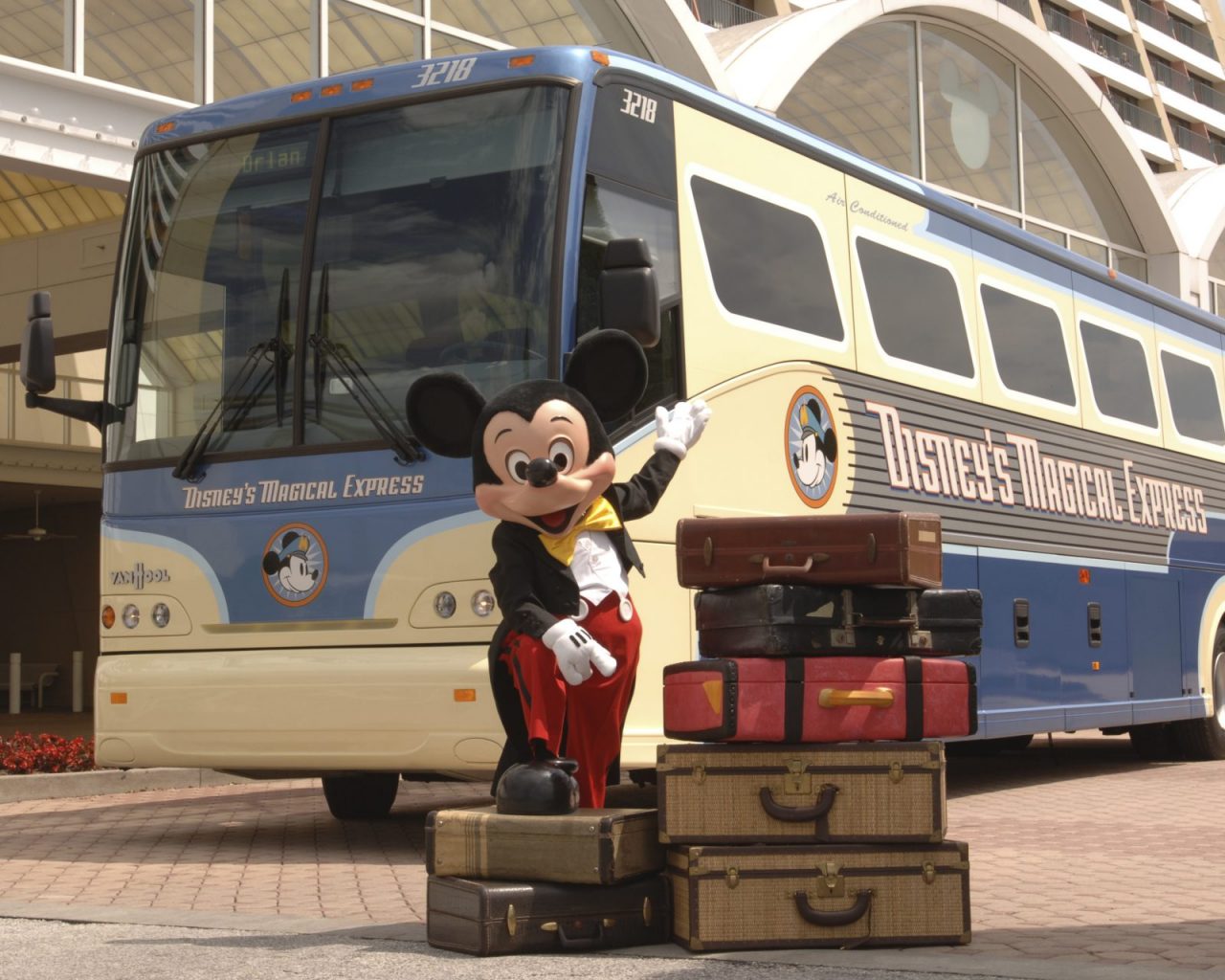 Car
It is possible to drive from Paris to Disneyland Paris and Disneyland has a large area devoted to carparks but driving in Paris can be a bit of a pain. If your trip to France includes more than Paris then hiring a car can be a good way to save money. Some areas of France are quite remote and offer beautiful driving routes so having a car can be an advantage.
However Paris itself is not particularly car-friendly due to narrow streets, lots of roundabouts and angry Parisian drivers. If your only excursion outside of Paris is Disneyland then hiring a car may not be the best idea.
It's a 40 minute drive from Paris to Disneyland Paris and involves driving for roughly 34 miles on the A4 motorway. The route features signs to Disneyland and once you exit the motorway it is a 2-minute drive to the parks.
If you do hire a car in Paris there are a number of things you need to know. It is a legal requirement in France that your car has an emergency stop sign, a reflecting jacket for every passenger, and a single-use breathalyzer.
Your hire company should provide all of these items but make sure you check and know where they are in case you are asked. If you are driving your own car in Paris then you will need to pack these items for yourself.
All cars driving in Paris are also required to display a clean air sticker which shows how much pollution the car produces. These will already be on a rental car if you hire it in France but you would need to have one produced for your own car if you choose to drive that to Paris.
Children under the age of 10 are not allowed by law to ride in the front seat and no hands-free or Bluetooth devices can be used in the car at all. Cars are also not permitted to carry speed camera detectors or use Satnavs with a speed camera function.
It is also worth noting that gazole in French is diesel, whilst petrol is essence. So make sure you're filling up your car with the correct fuel type to avoid any breakdowns.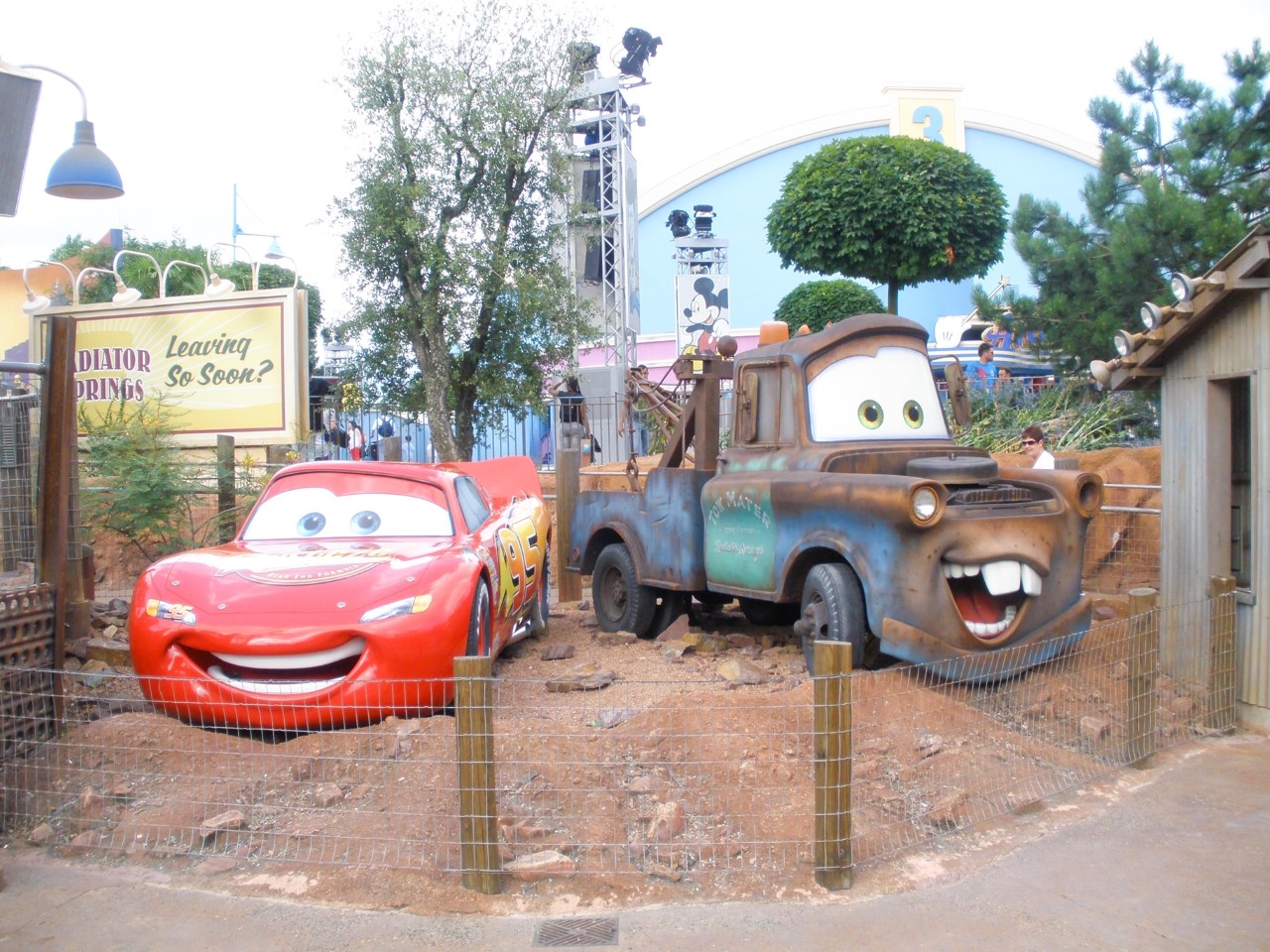 Getting to Disneyland Paris from Paris Airports
If you are travelling to Paris exclusively to visit Disneyland Paris then there are transport options that will take you straight from the airports to the parks. Disney run a Magical Shuttle airport bus which picks you up from either Charles de Gaulle or Orly Airport and takes you straight to the various Disneyland Paris hotels. This takes roughly an hour and can be added when you are buying your holiday package or added separately later.
There are also commercial shuttle bus options which follow a similar route and may be cheaper than the official Disney option. Some airlines offer this service as an additional extra when booking your flights.
Charles de Gaulle also has an express train service which connects the airport with Marne-la-Vallee. The TGV train is a highspeed train that travels between the different cities of France. Due to its speed, it only takes 9 minutes from Charles de Gaulle airport to the Marne-la-Vallee station at the entrance to Disneyland Paris.
If you are flying into CDG airport, make sure to check out our post about how to get from Charles De Gaulle to Disneyland Paris!
However, the trains run at odd times throughout the day and there can sometimes be up to a 2 hour gap between trains, so if you miss your train you could be in for a long wait at the station. It therefore depends when your flight arrives if this is a feasible option for you, but if you can get one of these then it is by far the quickest option.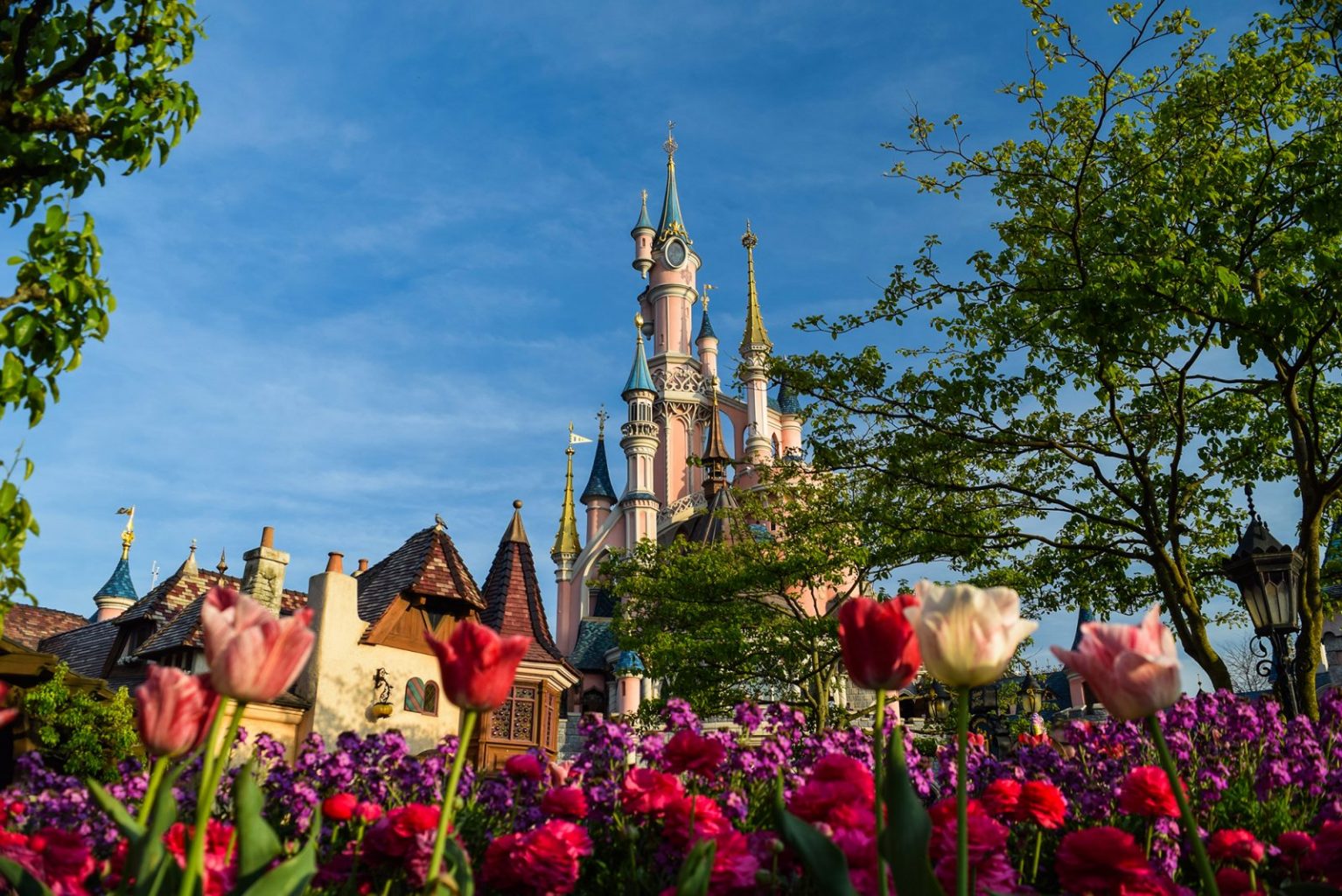 Disneyland Paris is such a magical place and it's important that you are able to make the most of your time there, so having a worry-free journey is the best way to start. This guide should provide you with everything you need to know to travel smoothly between Paris and Disneyland Paris so your entire trip is as wonderful as possible.