If you want to experience Disneyland Paris in a day, you're going to need the Ultimate Disneyland Paris itinerary! Look no further, we've got you covered!
We love Disneyland Paris and think it has a LOT to offer! If you can, spend longer enjoying and exploring, but if you only have one day in Disneyland Paris, we're going to help you prepare your own, personal Disneyland Paris itinerary to see and do what you want.
When we write our itineraries, they're designed for you to be able to modify so you can tailor them based on your interests, but we will give you our recommendations – what you'll find here is our Disneyland Paris itinerary with notes to help you switch out and make sure you cover your 'must-do' attractions!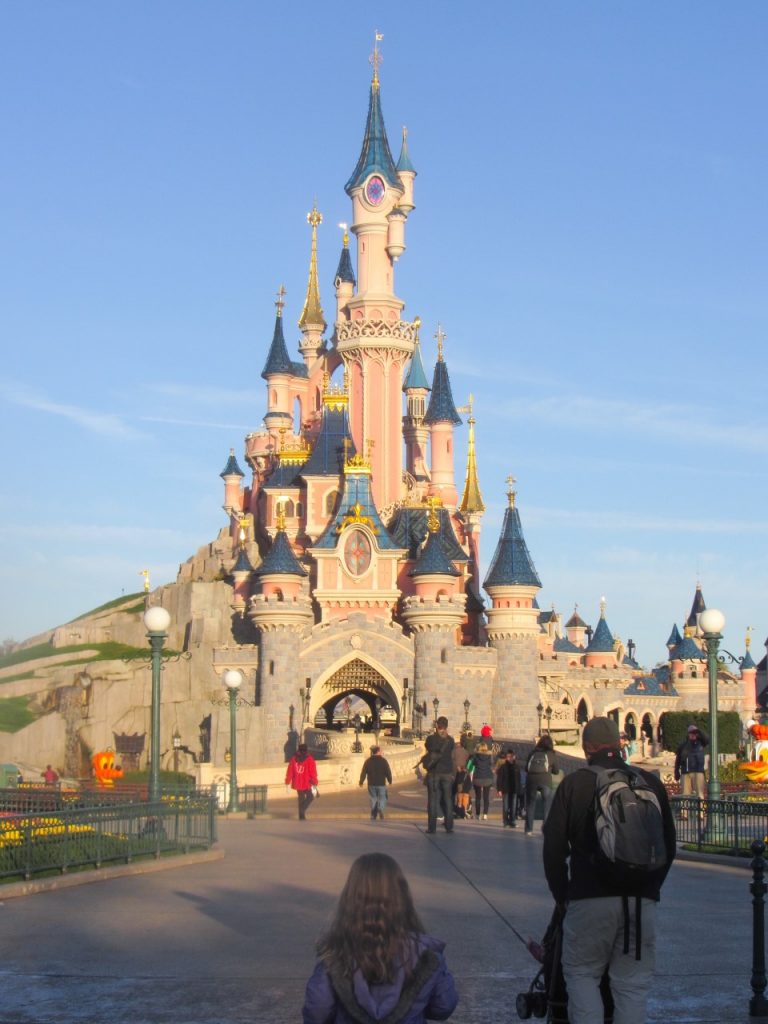 The Ultimate Disneyland Paris Itinerary (Without Lines!)
There are two parks to explore – Disneyland Park and Walt Disney Studios. To do all of Disneyland Paris in a day, you'll need a park hopper ticket. If you stay onsite in any Disneyland Paris hotel (and some Disneyland Paris 'friends' hotels) you'll get park tickets as part of your package and these will be hopper tickets.
Our Disneyland Paris itinerary is based around visiting both parks.
Best Time Of Year To Visit Disneyland Paris
When you're planning your Disneyland Paris itinerary, the amount you can do will vary based on when you're going to be visiting. As with all the Disney parks, holidays are much busier, particularly Christmas and Halloween.
Be aware that most French people take their vacations during August – if you can avoid August, you definitely should!
Both parks are much busier at the weekends, so if you can plan your Disneyland Paris in a day between Monday and Thursday, this would also be a bonus.
Wherever you're travelling from, it's worth checking out the local school term times (including the UK) and, again, if you can – avoid them.
We've visited in March and had the best weather and low crowds (except for St Patrick's Day, when there was a lovely, special parade). In April, we've had good weather and crowds (avoiding Easter school vacation).
In the second half of July, we've had reasonable crowds and good weather. Our busiest visit was around Halloween (which happened to coincide with mid-term vacation) and the crowds were insane! The weather alternated between beautiful (but cold) and exceptionally wet!
Remember, in this part of Europe, the weather is unpredictable and inconsistent. Whenever you're travelling, you'll want to pack some warmer clothes and something to protect you from the rain. Better to have it and not need it, than need it and not have it!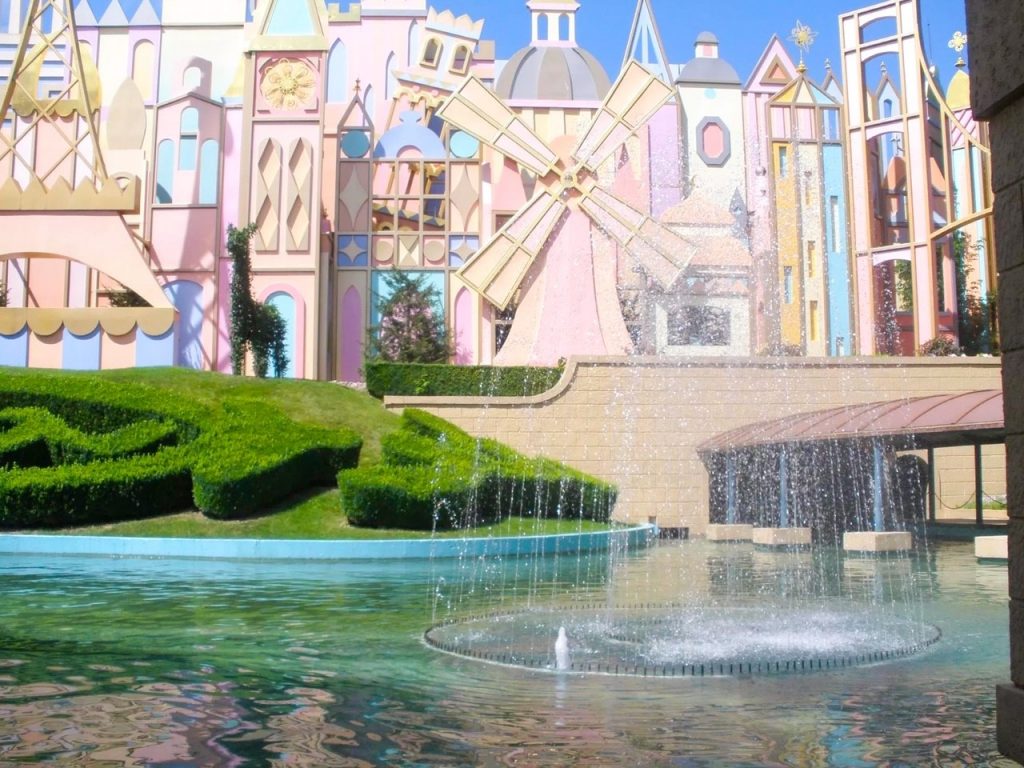 Disneyland Park Hours
Generally, Disneyland Park opens at 10am. When starting to plan your Disneyland Paris itinerary, you need to check the schedule for your chosen day, because – depending on the time of year you'll be visiting – the park closure time varies from 6.30pm – 11pm.
Walt Disney Studios Hours
As with Disneyland Park, in general, Walt Disney Studios usually opens at 10am. There are some days – just a few – where the parks open at 9am, so you should definitely check.
Walt Disney Studios always closes a little earlier than the Disneyland Park – in low season, this may be as little as half an hour earlier, but in peak season, this can be 8pm (3 hours earlier than the other park!).
You'll definitely need to check park hours to get the very most out of your Disneyland Paris itinerary.
A note about Disney Village hours: the Disney Village opens at 7.30am and generally closes – so whatever time the park is open, you'll always be able to get something to eat and/or drink from the Disney Village, squeezing every bit of time out of your Disneyland Paris itinerary.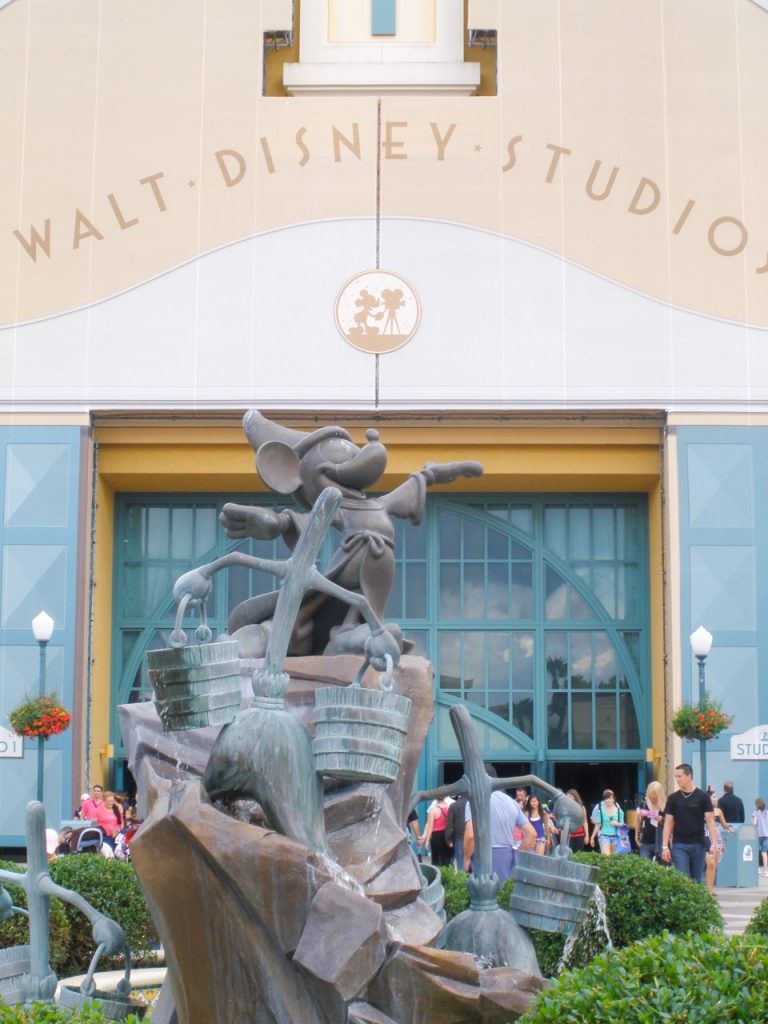 How To Use Fastpass At Disneyland Paris
Disneyland Paris Fastpass is very different to what's available at WDW and Disneyland – in fact, it's the 'old fashioned' way you'd have got Fastpasses in any Disney park a decade ago!
You walk up to the ride that you want the fastpass for and check what the 'return time' is. If that time suits you, then you go to the machine, scan your park tickets (you need to scan the ticket of everyone in your party who wants to ride) and grab your Fastpass ticket.
Don't leave either your park ticket or your Fastpass ticket behind! That will most definitely NOT help your Disneyland Paris itinerary!
Once you have your Fastpass you can do other things while you wait for your time slot. You'll have plenty of time to grab some good food at the Disneyland Paris restaurants – we have a great guide about which ones are the best here!
When it's your time, return to the ride and go to the designated Fastpass line.
Don't forget to grab another Fastpass ticket as soon as you can, afterwards!
Read our complete article on Fastpass at Disneyland Paris.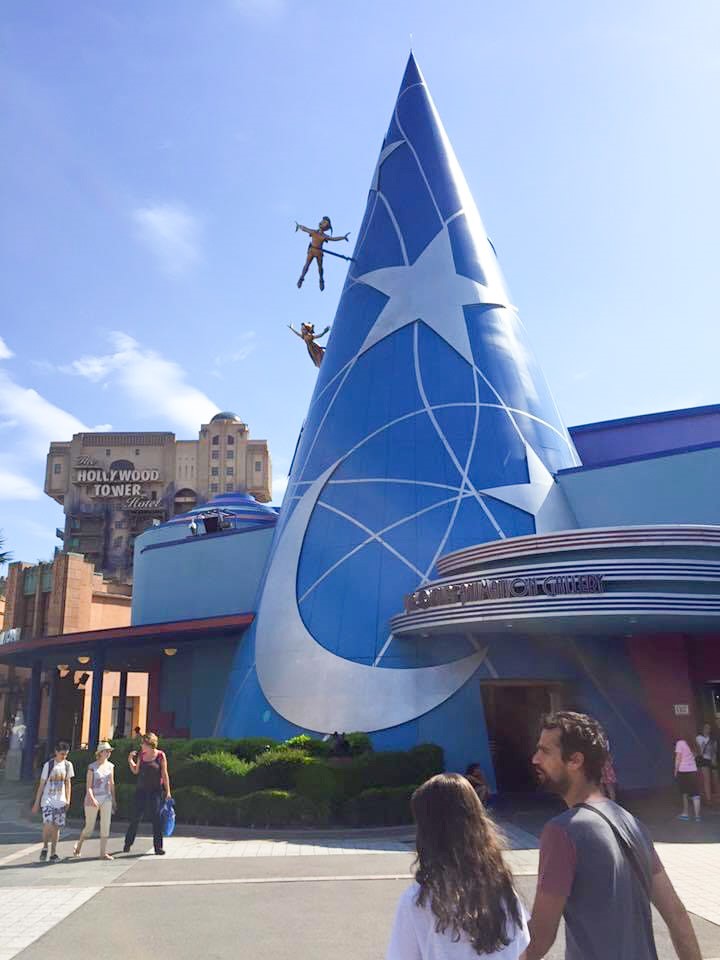 Best And Worst Disneyland Paris Fastpass Options
Not all rides at Disneyland Paris have the Fastpass option and, as you can imagine, some are a much better use of your Fastpass opportunity than others.
It's really important to make sure you use your Fastpasses wisely, so that you're actually saving yourself time – after all, the main aim from your Disneyland Paris itinerary is to have fun, do everything you want to and not spend too much time waiting in lines.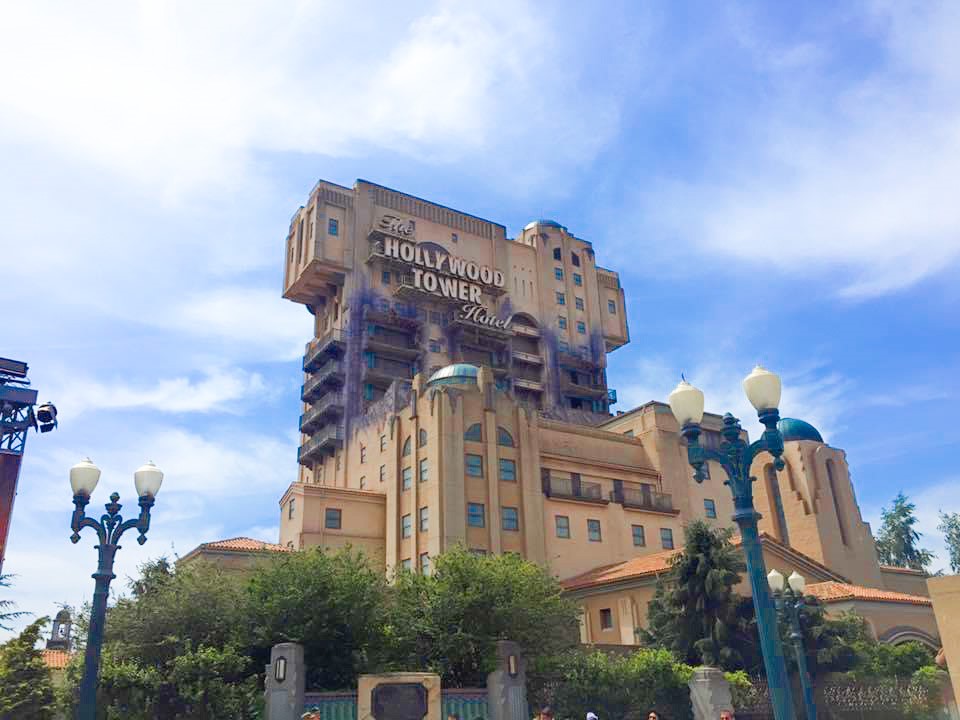 Arrival And Rope Drop At Disneyland Paris
Getting to Disneyland Paris is simple! There is a relatively straightforward train journey from Charles de Gaulle airport, but it does require a change in Paris itself – we've had a good experience with a private transfer.
If you're arriving on the Eurostar, you can get directly from London right to Disneyland Paris – there is a train station right outside the Disney Village, which is a treat – or you can change in Paris from London or Brussels. You can also get a regular train from Paris out to Marne-la-Vallee very easily. We did this once after spending the day in the Louvre as a surprise for the kids!
If you're arriving by train, it's a simple walk through bag check as you make your decision of which park to visit – that's right, they're both right there and you can easily walk between them.
Regarding your accommodation, you can stay in any of the on-site hotels (although if you're doing Disneyland Paris in a day, you may find this an expensive way of doing it) and walk/take the bus to the parks. There is plenty of other accommodation – 'friend' hotels, other hotels, AirBnB etc within an easy train journey of the parks.
Hiring a car is easy – although beware that most hire cars are manual/stick shift. Automatics would be available, but check first. We wouldn't recommend driving in Paris, necessarily, but driving around it and to Disneyland Paris is not stressful.
If you have got the use of a car, this opens up the accommodation option of the Davy Crockett Ranch – one or two bedroomed cabins a 10 minute drive from the park (which gives you free parking at the park).
If you're arriving by car, parking charges will apply unless you're staying in a Disney hotel (or booked your accommodation direct with Disney at a 'friend' hotel) and early arrival will help you have a quick journey on the moving walkways to the Village entrance.
It's common knowledge that both parks open half an hour early – generally 9.30am – and sometimes they allow you to start riding the attractions earlier (not always). Just in case, it doesn't hurt to be in line for your first stop as soon as you can. We would recommend being at the park entrance at 9.15.
If you're staying onsite, read on for using Extra Morning Hours (and you should, if it is an option for you!).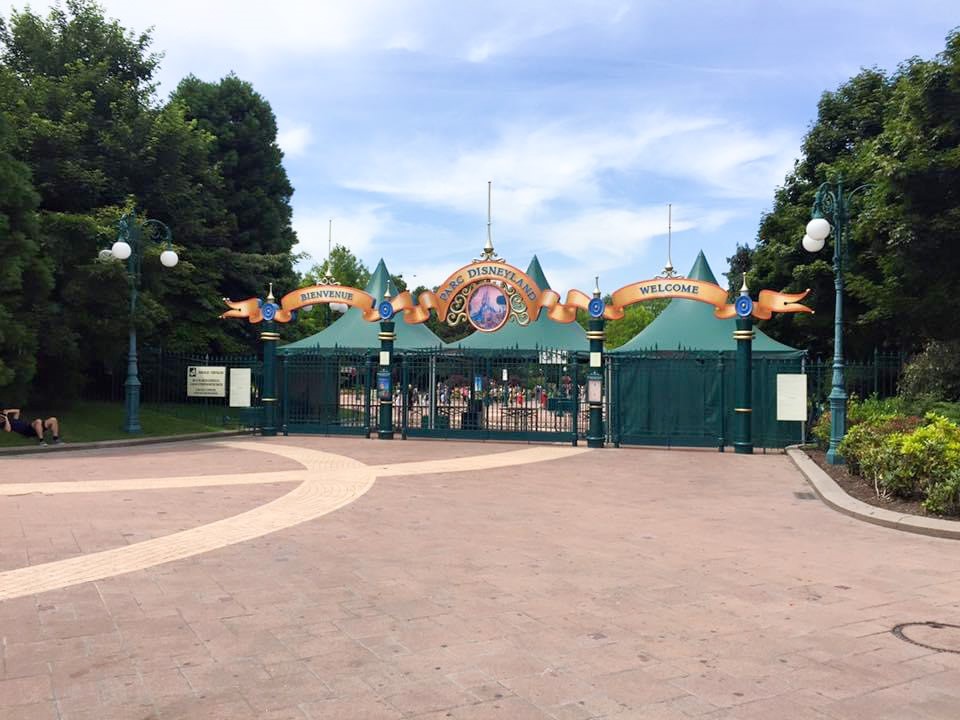 One Day Disneyland Paris Itinerary Morning Plan
A note about Extra Morning Hours: our Disneyland Paris itinerary does not assume that you're staying on site. If you are, then you should be aware that both parks are open early for onsite guests, every day (usually from 8.30am, but sometimes 8am).
If you are staying onsite for your one day in Disneyland Paris, then you should definitely make use of this early park opening and get some of the headliners done before 10am (particularly the ones that don't offer FastPass).
A Note About Lines: If you come to any ride on this itinerary early in the morning and it has a VERY long wait, SKIP IT! Do not waste time, especially in the early morning, on lines for rides! If you MUST do it, modify this itinerary and rush there first, right at rope drop. This is a really important note and we'll repeat it later!
Remember that this itinerary is our suggestion but totally gives you the flexibility to switch out rides or attractions that don't appeal to you and switch in ones that do!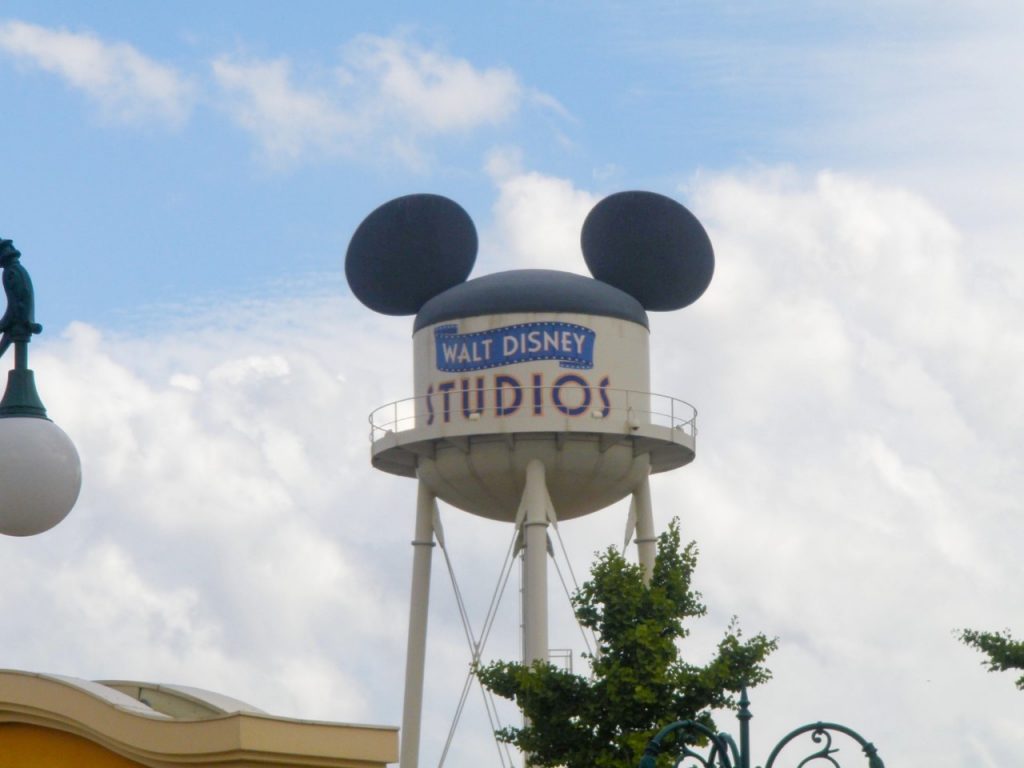 Start: Walt Disney Studios at park opening
Stop 1: Crush's Coaster This is a great fun coaster, for all ages. It does have a single rider line, if the lines are long and you could use these, but if you've been in the park from opening, the line should be short. You cannot get a FastPass for this ride.
Stop 2: Ratatouille A trackless, 4D dark ride – so good that they're basing a new ride at Epcot on it. This ride does have the Fastpass option and is super popular.
Stop 3: The Twilight Zone Tower of Terror – A new dimension of chills A firm favorite at Hollywood Studios and just as good here in Paris (actually, some would venture to say it's better than the original – the Cast Members certainly do their bit and stay in character!). This ride has Fastpass option.
Stop 4: Toy Soldiers Parachute Drop A great ride with fun for all the family. Not entirely dissimilar to the Tower of Terror, but less unpredictable/scary (if you're travelling with younger kids and aren't sure if they'd like Tower of Terror, modify your morning to do this first – if they don't love this, think twice about Tower of Terror or use rider switch).
Don't get confused between Slinky Dog Dash at Hollywood Studios and Slinky Zig Zag spin at Walt Disney Studios – they're very different and the latter is very much a gentle kiddies' ride. RC Racer is much more exhilarating and has a single rider option.
If you have time and/or kids with you, you may well want to experience Cars Quatre Roues Rallye and Flying Carpets over Agrabah. The Studio Tram Tour is also worth a visit, if you have the time.
If there are shows that you want to see, you can always schedule time in the early evening to come back and watch them.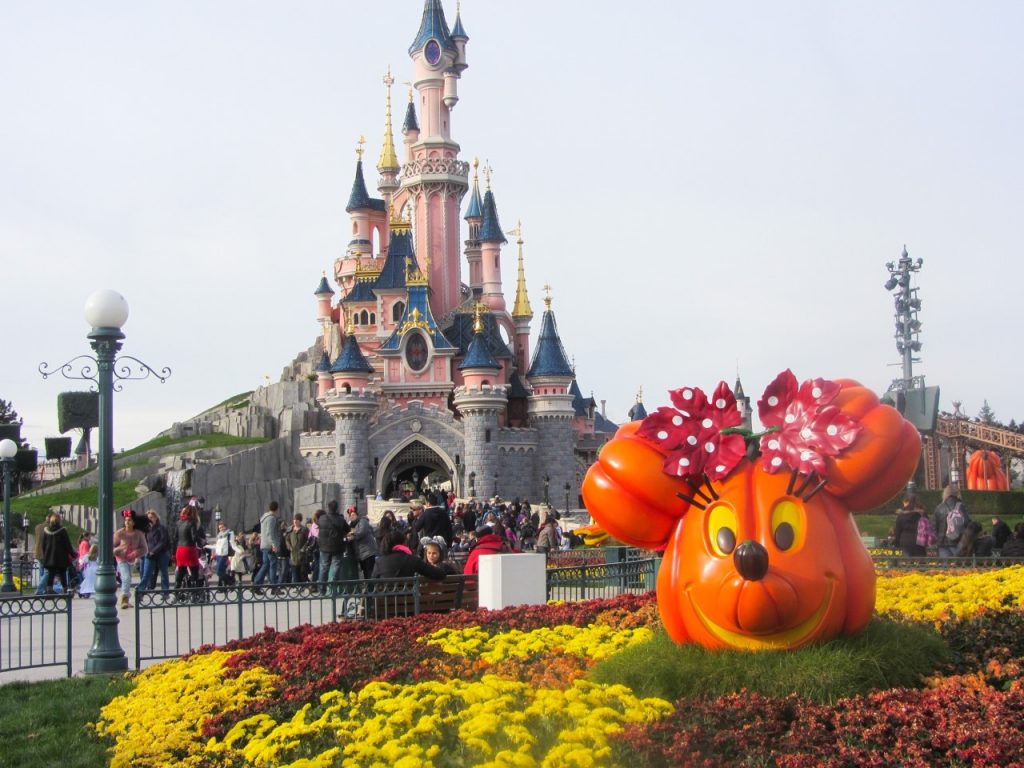 1-2pm Break: Lunch!
Read more in our best and worst restaurant options to fit into your Disneyland Paris itinerary. We've noted that many French people prefer to have a larger, sit down meal at lunchtime, so we recommend a Quick Service option.
There aren't as many dining options in the Studios, and because our one day in Disneyland Paris itinerary has you spending the afternoon in the other park, you could walk to Disney Village for a quick lunch option (Earl of Sandwich, Five Guys or McDonalds if you want something cheap-er and cheerful).
Or you could just go straight into the Disneyland Park and grab something at Last Chance Café or Au Chalet de la Marionette to get a head start on your afternoon!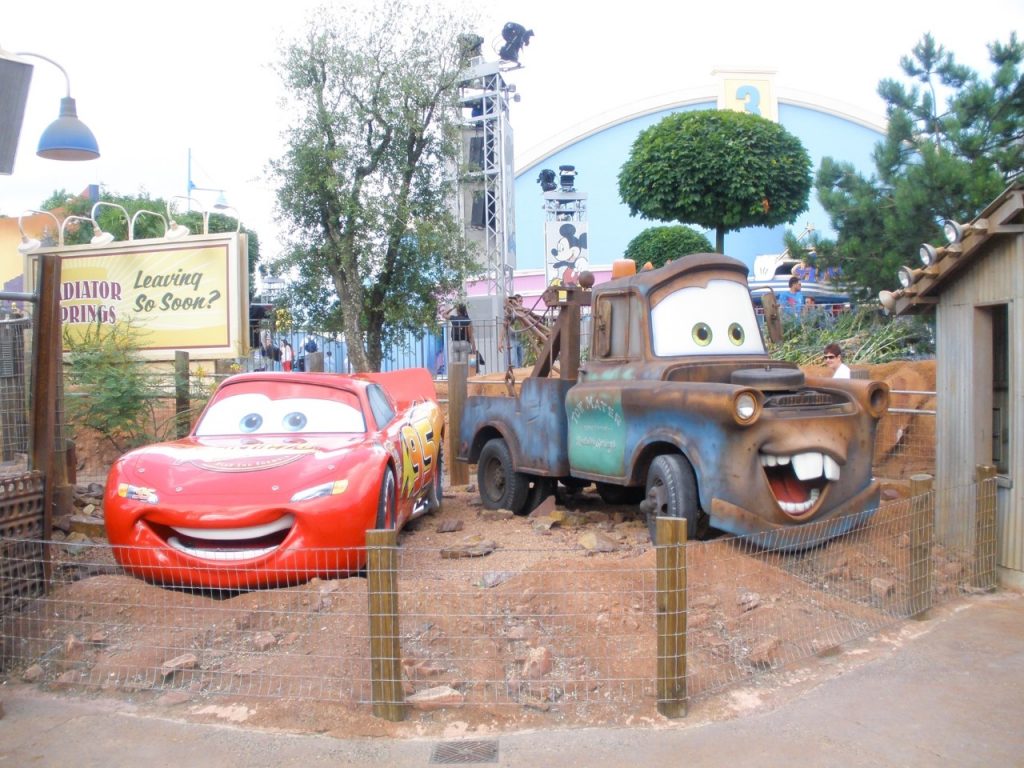 One Day Disneyland Paris Itinerary Afternoon Plan
This afternoon itinerary is designed for you to follow quite casually and enjoy the elements of the park that you're really interested in.
Disneyland Park has some awesome theming and details and you may enjoy spending some time exploring those – La taniere du dragon (beneath the castle); a castle you can go inside; a huge playground with amazing detail on Adventure Isle and Alice's Curious Labyrinth to name just a few.
Disneyland Paris Park 2-8pm
Your afternoon in Disneyland Park will vary depending on your party and your group's interests. Don't forget our top tips: Use Fastpass where you can; single rider line if the lines look more favourable; rider switch if you want to ride something the kiddies don't want to and – importantly – adapt your plan if something has a REALLY long line.
For us, top rides include:
Indiana Jones and the Temple of Peril – an exhilarating ride full of twists, turns and unexpected elements
Big Thunder Mountain – one of our favorites and has an in ride photo, unlike the one in WDW
Phantom Manor – a similar version of the Haunted Mansion
Pirates of the Caribbean – similar to the Magic Kingdom version but with some unique differences, making it worthwhile and possibly better – don't forget to shout Bon Appetit to the diners!
Star Wars Hyperspace Mountain – formerly just Space Mountain and streets ahead of the Magic Kingdom ride, in our opinion. It is a lot more intense and includes inversions, but is a smoother ride.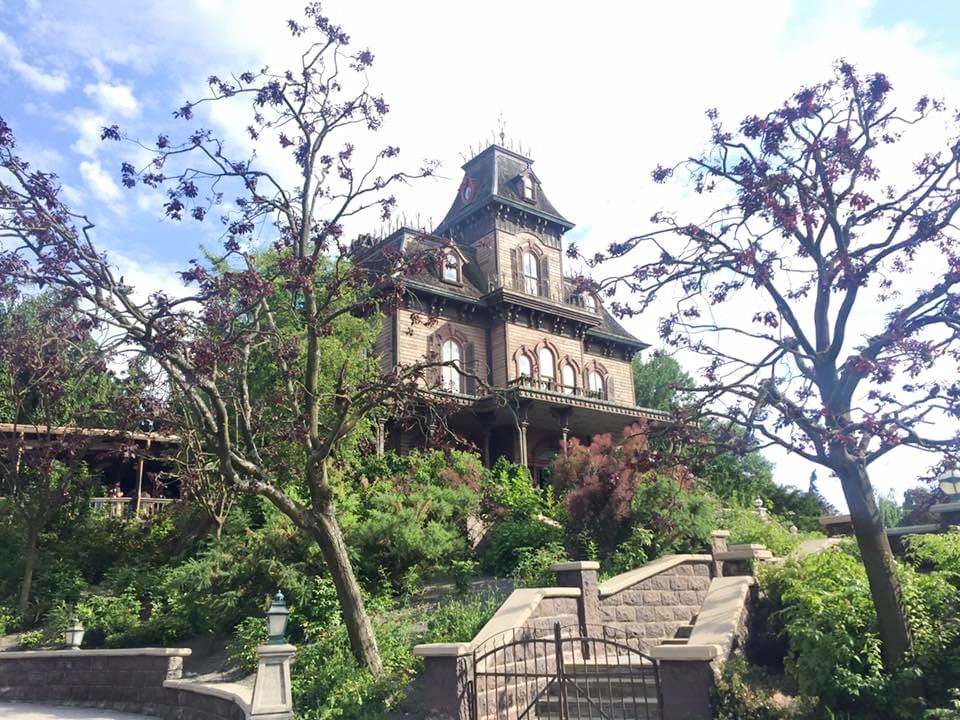 Family friendly favorites include (having kids with you is not compulsory to enjoy these rides!):
It's a Small World – with a celebration of diverse languages. The parade route starts close to this ride, so you may want to be here to catch the start of the parade and then to ride It's a Small World!
Star Tours
Blanche-Neige et les Sept Nains (traditional dark ride, which may be too dark for really young guests)
Buzz Lightyear Laser Blast
Casey Jr – le Petit Train du Cirque (we took our 2 year old on this and she LOVED it – it's such a catchy tune and joyful ride, but with a very slow moving line. Now they're older, I'd want this to be a walk on to prioritise this over other rides)
Disney favorites:
Mickey's Philharmagic
Dumbo the flying elephant (slow loading and repetitive – if you have children, do NOT let them persuade you to queue for this early in the afternoon – this is an end of the day ride!)
Peter Pan's Flight – beautiful and with typically shorter wait times than the US Disney parks
Mad Hatter Tea Cups – particularly beautiful at night
Le Carrousel de Lancelot – another particularly slow loading ride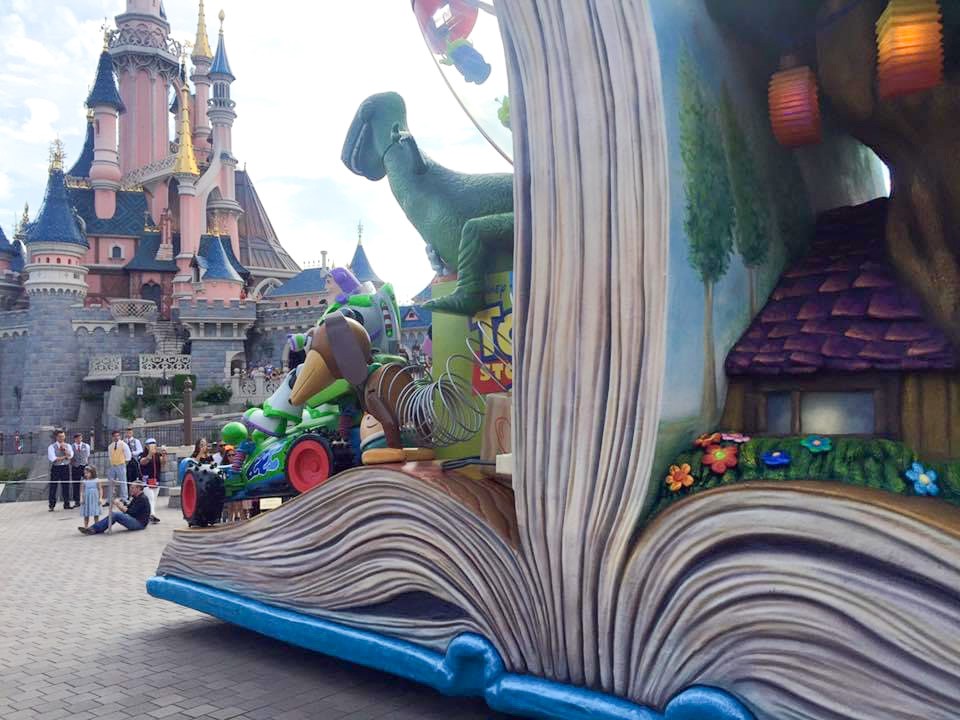 We think it's really worth your time to dedicate some exploration time, as mentioned at the top of this section.
Alice's Curious Labyrinth is great fun and you can climb up the Queen's castle.
The rope bridge in Adventure Isle is fun for all ages
The castle interior (

La Galerie de la Belle au Bois Dormant

) has been executed with amazing detail and you can get one member of your party to go down and take a photo of you on the balcony!
The sleeping dragon is a fabulous touch, although my toddler found the snoring a little sinister!
Les Mysteres du Nautilus – takes me back to when there was a Nautilus in Magic Kingdom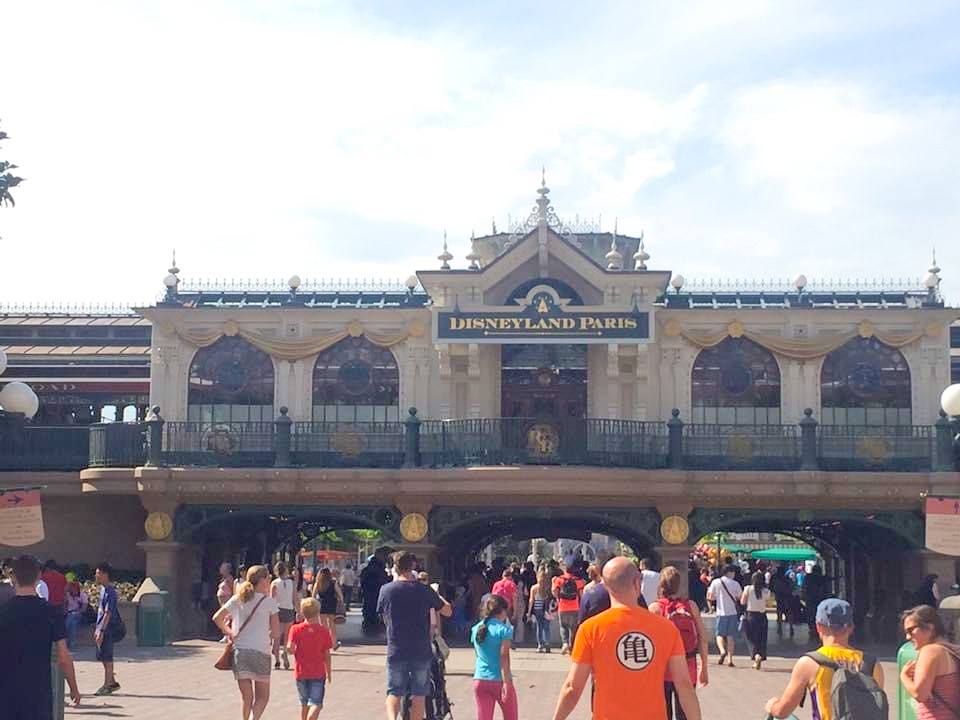 Dinner
You will need a break for dinner – to sit down and rest your legs.
Whilst there are good table service options in Disneyland Paris (we recommend Captain Jack's Restaurant des Pirates for a great experience and atmosphere!) and you can read more about them here you will probably find the prices quite expensive and the quality not quite as good as you're expecting.
Given France's culinary reputation, I have rarely been particularly impressed with the quality or value for money of meals in the Table Service restaurants in either of the parks.
Aside from this, with your one day in Disneyland Paris, you may find that you want to go back to the Studios to catch a show or want to explore more attractions or repeat some of your favourite rides. If doing Disneyland Paris in a day, I'd be tempted to eat again at a Quick Service location and have more time to explore the parks.
IF both parks close early on your one day in Disneyland Paris and you can cope with a snack to keep you going, then we would recommend eating dinner in Disney Village after the parks are closed.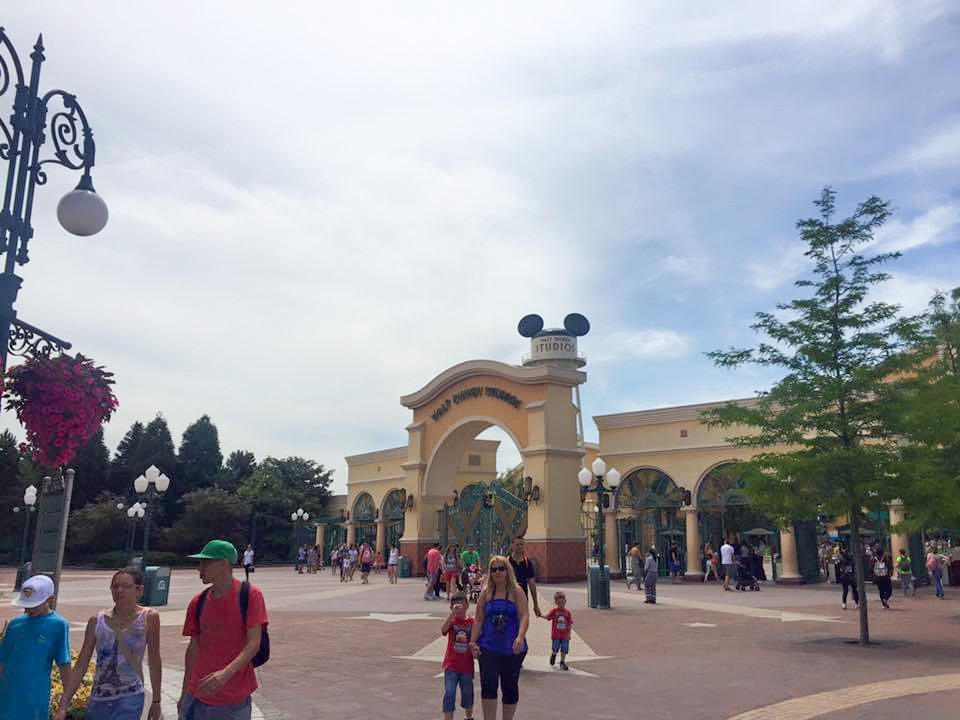 After dinner
Once you're happy you've done your essentials (particularly before Studios closes), then we recommend you mentally list your 'top wishes', based on the time you have left and what you've not achieved during the day (or things you'd like to see/experience again!).
We recommend you make time to watch Illuminations, which is a 20 minute nightly show that takes place at park closing. You may wish to eat hot dogs while staking out your spot, or prefer to ride Hyperspace Mountain one more time and walk up minutes before it starts – the benefit of this Disneyland Paris itinerary is that you make the choices that suit your group!
After Illuminations, if you didn't eat beforehand, make your way to Disney Village and choose where you want to eat. If it's a nice evening, you may wish to take out and stroll around the lake and take in the illuminated hotels and balloon.
If you did eat beforehand, and you have the energy, then shopping might be your preferred activity! Remember, Disney Village is generally open late, so you shouldn't need to rush!
A Note About Lines: If you come to any ride on this itinerary early in the morning and it has a VERY long wait, SKIP IT! Do not waste time, especially in the early morning, on rides! If you MUST do it, modify this itinerary and rush there first, right at rope drop.
We hope you enjoyed reading our recommendations for Disneyland Paris in a day. Obviously, if you have more time, these great parks have plenty to offer. But it may be that you're squeezing in some Disney alongside a visit to wonderful Paris and we hope you'll find our Disneyland Paris itinerary a great starting point for you to plan your trip!
We'd love you to share your experience in the comments below and, as always, we're happy to answer any questions you may have. Thanks for reading!