If you're planning a Disney vacation, discount Disneyland tickets can be a huge money-saver! We all know vacations are expensive no matter what, but adding on the price of park tickets for everyone in your family everyday really racks up the cost of a Disney vacation when compared to everything else.
This is where discount Disneyland tickets come in! They don't remove the added cost of park tickets from your vacation, but they can really help soften the blow. A lot of people can be wary of discount tickets for fear of being scammed but, rest assured, there are some trustworthy discount options out there!
Get a FREE printable 30/60/90 day Disney countdown by joining our private Disney Facebook Group and share your photos and ask for tips and tricks!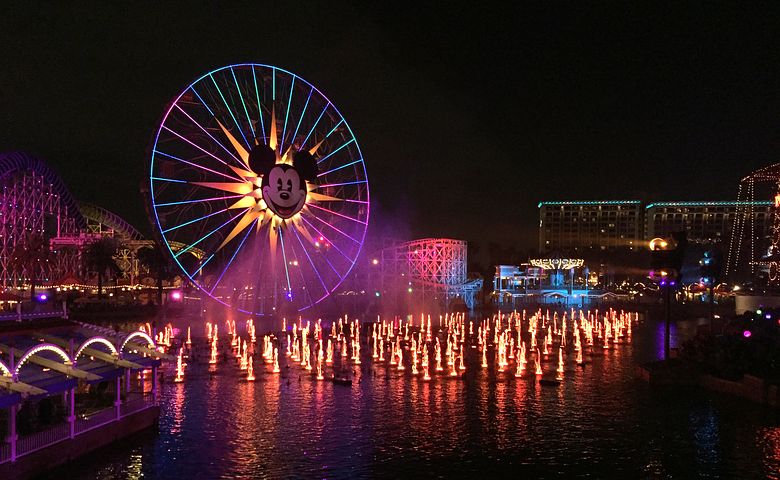 How to Buy Discount Disneyland Tickets
So, you want to go to Disneyland! Great! But where do you start? Even going to the Disneyland website can be a little overwhelming to sort through all the options. Disneyland, California Adventure, Park Hoppers, multi-day tickets, it's so much! I'll walk you through the basics so you know what you NEED to know and how to get those pesky tickets so you can move onto the fun.
Then, once you know what kind of tickets you want, I'll show you the different discount Disneyland ticket options available! There are really a lot to choose from, so it's helpful to go into it knowing what you're looking for. This way, you can find the ticket option that best suits your vacation! Plus, don't forget to check out our Disneyland Crowd Calendar to help decide when is the best time for you to go!
When do Disneyland Tickets Go on Sale?
Disneyland releases theme park tickets for sale more than a year in advance, depending on the type of ticket you get. Multi-day tickets generally have a month or two longer to use before they expire (but the expiration date changes if the ticket has been used!). Multi-day tickets typically expire over a year from the date of purchase, OR 13 days after they're first used. Single day tickets also expire after a bit more than a year from date of purchase.
However, it's super important to note that discounted Disneyland tickets often have separate expiration dates, so be very mindful of what those are when you're looking to purchase. Plus, a lot of discounts pushed out directly by Disney are announced much closer to when they need to be purchased and used, so those who like to plan far in advance may miss out on better deals that come up down the line.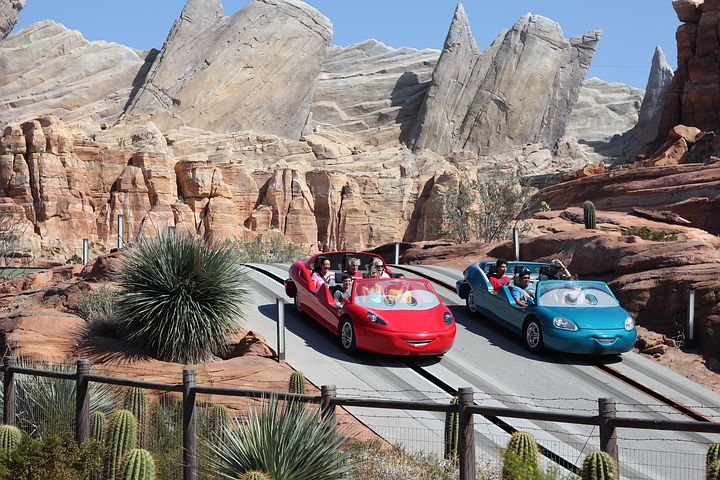 Which Disneyland Tickets Should I Buy?
Disneyland tickets offer a few basic options: single day or multi-day and single park or Park Hopper. Single day vs. multi-day tickets are pretty self-explanatory: you can buy a ticket good for one day of admission, or you can buy a ticket good for several days. The multi-day ticket is cheaper per day the more days you add on, so if you are planning to go for more than a day, I wouldn't recommend buying multiple single day tickets. PLUS, if you buy a 3-day ticket or longer, you get to have access to Magic Morning, which means you get to enter Disneyland an hour before it opens. This is a great bonus for trying to beat the crowds; however, it's important to note that not everything in the park will be open for Magic Morning, and you need to purchase your multi-day ticket online in advance to qualify for it.
Park Hopper is another ticket option for Disneyland that lets you access both Disneyland and Disney's California Adventure theme parks in the same day. This can be a really convenient option that lets you accomplish A LOT in a day! The two theme parks are right across from each other, so you can walk back and forth between them to "park hop" very easily. A single park Disneyland ticket means that once you've entered one theme park for the day, you cannot use the same ticket to go to the other. I love the Park Hopper option when I go to Disneyland, but this can be an easy place to shave off a few bucks if you're looking to save money and still have a great Disney trip.
Disneyland also has something called MaxPass, which is an add-on to your theme park tickets. It's a low-cost per person item, but as we all know with Disney, even those little things add up! However, MaxPass is great because it gives you access to all the photos you have taken by photographers in the parks with iconic backgrounds, character interactions, and even the photos taken on rides! With MaxPass, you tap your PhotoPass card and then the photos are all uploaded into the Disneyland app, where you can download them for free. This is a great and EASY way to preserve your vacation memories!
But that's not all! MaxPass is ALSO your easy-access FastPass ticket! With MaxPass, you can enter either theme park, pull up the Disneyland app on your phone, and select available FastPasses. This is way easier than the old method of running all over the parks to dedicated FastPass locations and getting paper passes printed out for your ride times.
One thing to note about Disneyland tickets- be sure to check whether the ones you buy let you walk right up to the turnstile and scan for entry or if you'll need to head to the Ticket Counter first. A lot of tickets purchased online are the former these days, which can be a huge time saver (one less line to stand in!) but the last thing you want to do is wait in line to enter the park only to find out you need to go wait in the Tickets line first and THEN go back to the entry line. Trust me, that is NOT the most fun way to start a Disney day!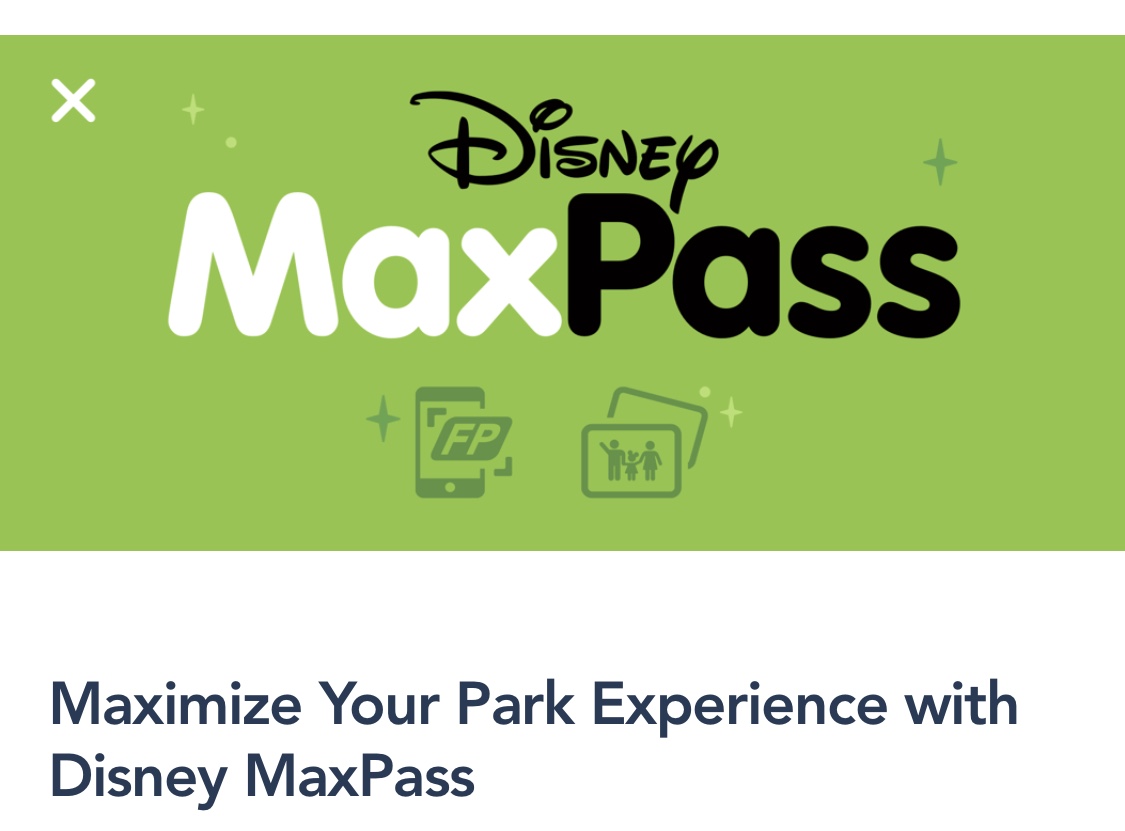 Where to Buy Discount Disneyland Tickets
If you're considering buying discount Disneyland tickets, you may have noticed that there are A LOT of options out there, and it can be confusing and overwhelming to sort through all of them. However, don't take that to mean you need to pay full price! Below are some the best reviewed and cheapest options for getting those tickets without paying full sticker price.
Disneyland Discount Tickets from
Undercover Tourist
Undercover Tourist is one of the biggest names in discount Disneyland (and Disney World!) tickets. They're known for having great customer service and intimate Disney park knowledge, so they're a great reliable ticket source. The Disneyland ticket discount varies based on when you're buying the ticket AND when you're traveling to the parks, but generally the savings are around $5 – $25 off the price you'd pay at the Disneyland ticket booth. Plus, Undercover Tourist often has special deals on specific ticket purchases, so if you know what kind of ticket you want, you may be able to keep an eye on their site to see if that option goes on a special sale.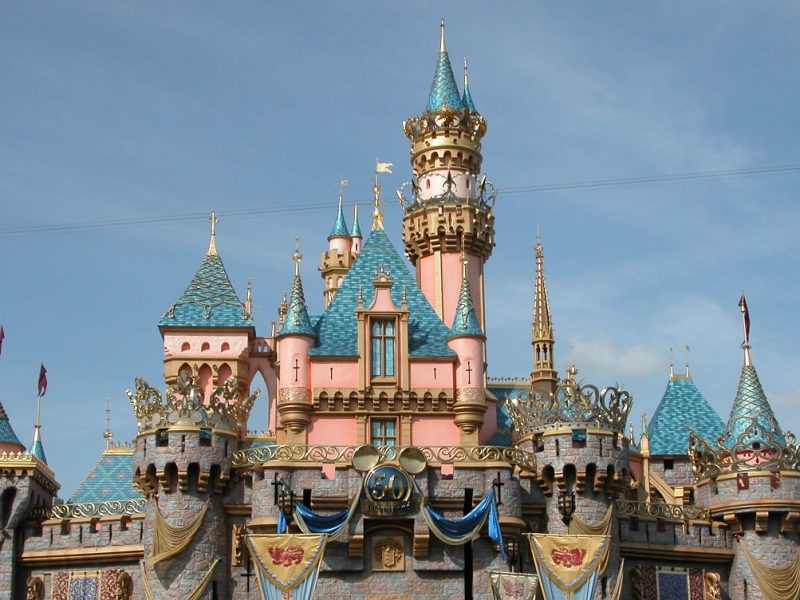 AAA Disneyland Ticket Discounts
You may be wondering about AAA discounts, as many people tout them as being THE way to go for discounted Disneyland Tickets. That's because that used to be the case! However, while AAA does still offer discounts on tickets, they are often minimal deals and hard to get. If you are a AAA member, you'll need to call into individual branches, as opposed to the main company line, to inquire about discounts. This is worth a phone call or two, however, it may be easier just to go through an online ticket seller.
One-Day Disneyland Tickets
As you know, Disneyland Tickets are sold either as one-day tickets or as multi-day, and the multi-day tickets offer the best bang for your buck. Those one-day tickets carry a heavier price tag as a per day value, so they're generally not the way to go. However, if you're a student, you may be eligible for a university discount if you go to school in Southern California (check with your student union). There are other discounts that are valid on one-day tickets as well, but they're often minimal. Plus, it's important to note that Disney does not authorize any third party ticket sales to offer discounted 1-day tickets, so if you see a company offering that, it may be a scam.
Get Away Today
Get Away Today is a vacation booking site that specializes in California vacation packages. They offer Disneyland tickets, as well as tickets to other parks like Universal and SeaWorld, and booking through them has the benefit of being easy and risk-free. They don't have a standard discounted amount for Disneyland tickets, but they have been known to have great deals on their vacation packages if you're looking for one-stop shopping.
Southern California Resident Discount
If you live in Souther California, Disney occasionally pushes out local resident discounts on Disneyland tickets. These are often 15-20% discounts, so they are a great value if you're able to go the parks when the tickets are valid. Again, keep your eyes and ears peeled for announcements about these discounted Disneyland tickets. They'll be sold directly from Disney, and you'll need to prove your zip code to qualify.

Military Discounts for Disneyland
Active duty or retired military service members also have access to special discounts by way of the Military Salute Tickets at Disneyland. These tickets are a promotion directly via Disney, so you will need to purchase them from Disney when they go on sale. This offer is typically announced about a month before they go on sale, so be sure to keep your eyes and ears peeled for information. You can buy these tickets for yourself and even your friends and family, just know that you will need to show your military ID to pick them up.
Discounts on Child Tickets
Disney will also sometimes push out special offers specifically for children's tickets. These tickets are for kids 3-9 years old, and are usually offered in a 3-or-more-day ticket. You are able to add things like MaxPass to these tickets, but be mindful of their use and expiration dates! Children's ticket discounts are typically for limited periods of time.
Discounts on Annual Pass
If you're planning to visit Disneyland (or even Disneyland AND Disney World) several times in a 12-month period, you may want to look into Disneyland Annual Pass options. They are quite pricey and there aren't many options of passes, but if you are able to estimate how many visits you'll make in 12 months, you may discover that the annual pass saves you money on ticket costs. Plus, annual Passholders also get things like merchandise and dining discounts that can add up.
DVC Member Discounts
DVC (short for Disney Vacation Club) is Disney's very own timeshare program. Members of DVC can use their vacation points at Disney's Grand Californian Resort at Disneyland as well as use their membership to get discounted Disneyland tickets. DVC offers a lot of discounts to members but, unfortunately, their Disneyland ticket discount is not one of their best. This discount is offered periodically and is typically about 10% the regular ticket price.
Using Discount Disney Gift Cards
You may have also heard people talk about using discounts on Disney gift cards to pay for Disney vacations before. This can be a confusing idea, but it's not a bad one! Places like Sam's Club and Costco (as well as Target for their Red Card holders) offer small percentages off entire purchases made. So, if you have a Target Red Card, you know you get 5% off all purchases you make at Target. You can buy Disney gift cards at Target using your Red Card, and save 5% on the amount of the gift cards. You can then use these gift cards to pay for your park tickets (or hotels or dining, etc.) and effectively have a 5% discount on them.
Disney Ticket Discounts for Teachers
Teachers, you can also check with your union to see if they offer discounted Disneyland tickets. Many in the US and Canada do, and teachers in California may have access to even better deals. Just remember that these deals aren't always significant, so be sure to cross-reference the price they're going for with Disney's direct prices, as well as prices somewhere like Undercover Tourist.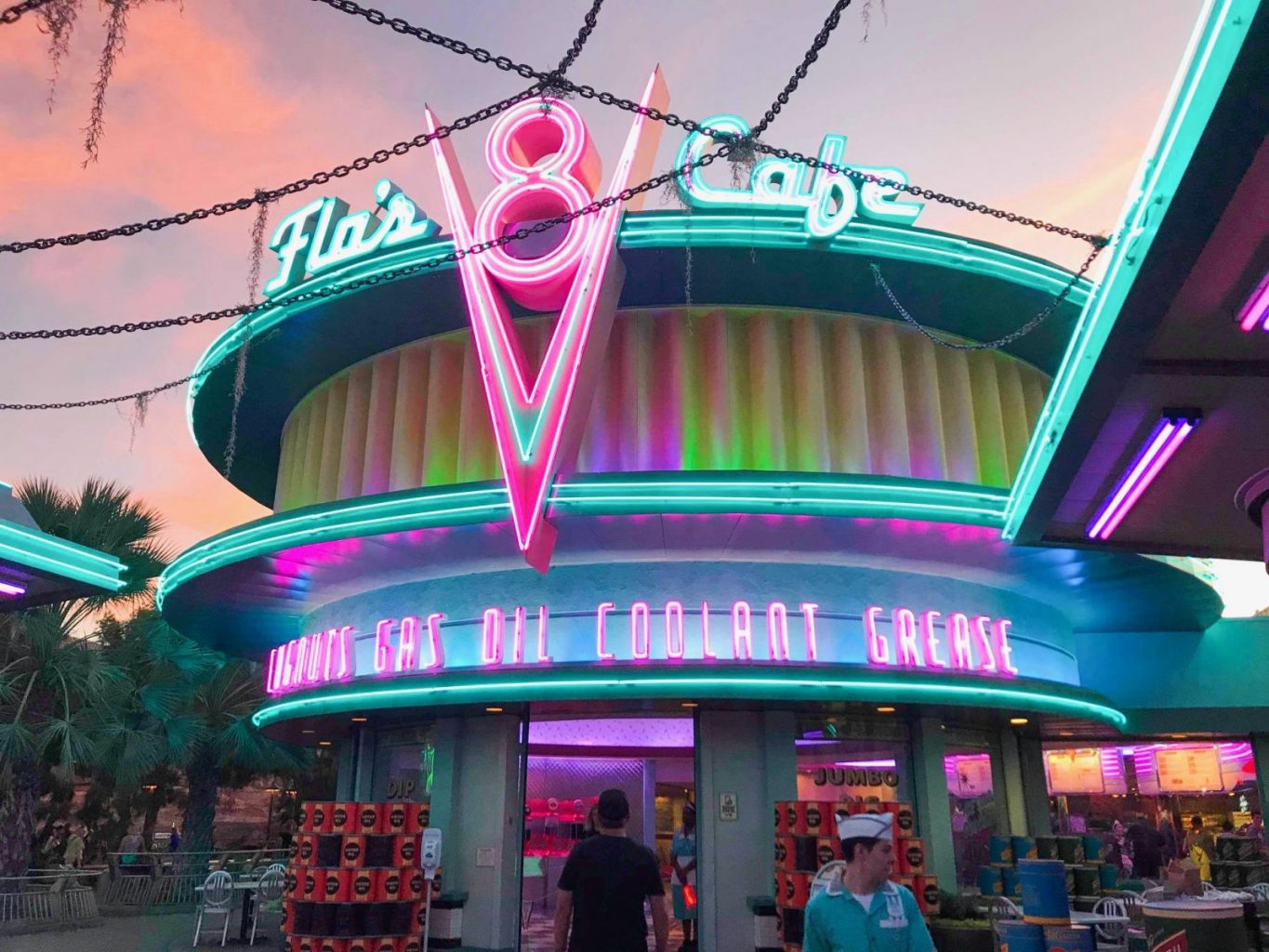 So, there you have it- the ins and outs of getting discounted Disneyland tickets! I know it can be a lot of information and it can be frustrating to go price hunting on the phone and all over the Internet, so I highly recommend reviewing the ticket options first and deciding which tickets fit your needs best. Then, once you know what ticket you want, you can narrow the discount search by that to avoid information overload. Good luck and happy planning!