If you're thinking about planning a Disney cruise, or have already booked one, these Disney cruise tips will help you get the most out of your vacation. Disney cruises are tons of fun, but, like with any vacation, you can miss out on some fun and relaxation if you don't prepare! If you're interested in what to pack, how to save money, or how to make the most of your time on your Disney cruise, I've got you covered!
Disney Cruise Line (DCL) currently has four ships: The Fantasy, the Dream, the Magic, and the Wonder. There are also more coming in the next few years! Each ship has slightly different offerings, so, whether you have kids or are a kid at heart, Disney definitely has something to offer every passenger.
Get a FREE printable 30/60/90 day Disney countdown by joining our private Disney Facebook Group and share your photos and ask for tips and tricks!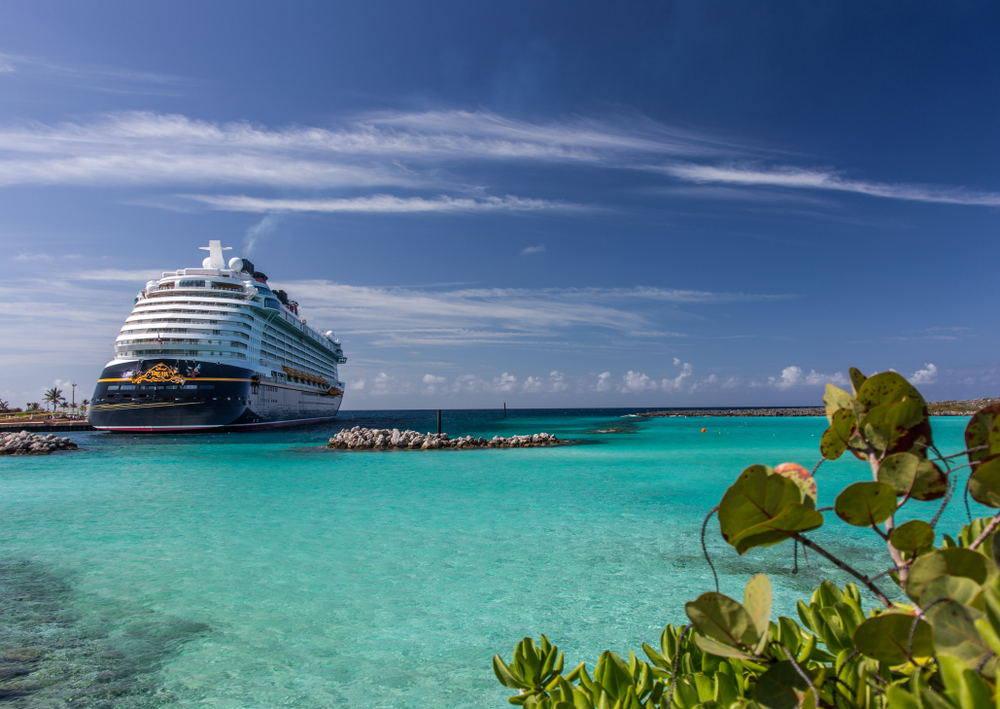 14 Insanely Useful Disney Cruise Tips to Know Before You Go
Tips for Booking Your Disney Cruise
Best Time to Go
Timing is obviously important for vacations, and this is especially true for Disney vacations! Time of year for cruising will also depend on your family's needs and wants. For example, anytime school is in session is a good choice for a Disney cruise. Fewer people and often cheaper prices are a huge benefit to the off-season. However, if you absolutely cannot go during the school year, that's clearly not going to work for you.
September is often hailed as the number one Disney cruise trip for best time to sail. It's a good choice because the weather is still warm enough to enjoy the onboard pools and white sand beaches (unless you're doing an Alaska or Europe itinerary- though warmer weather will still help these!). However, September is also during Florida's Hurricane Season, and it can be a busy time of the season for storms (Note that in recent years both Hurricanes Irma and Dorian were in September).
If your family is looking for a specific itinerary- those have specific dates attached to them. For example, Alaska cruises only sail during the summer, for obvious reasons. Disney Cruise Line also has specialty sailings at certain times of the year- Halloween on the High Seas, Very Merrytime, Marvel Day at Sea, and Star Wars Day at Sea. If any of those strike your fancy, be sure to pay attention to which dates they're offered.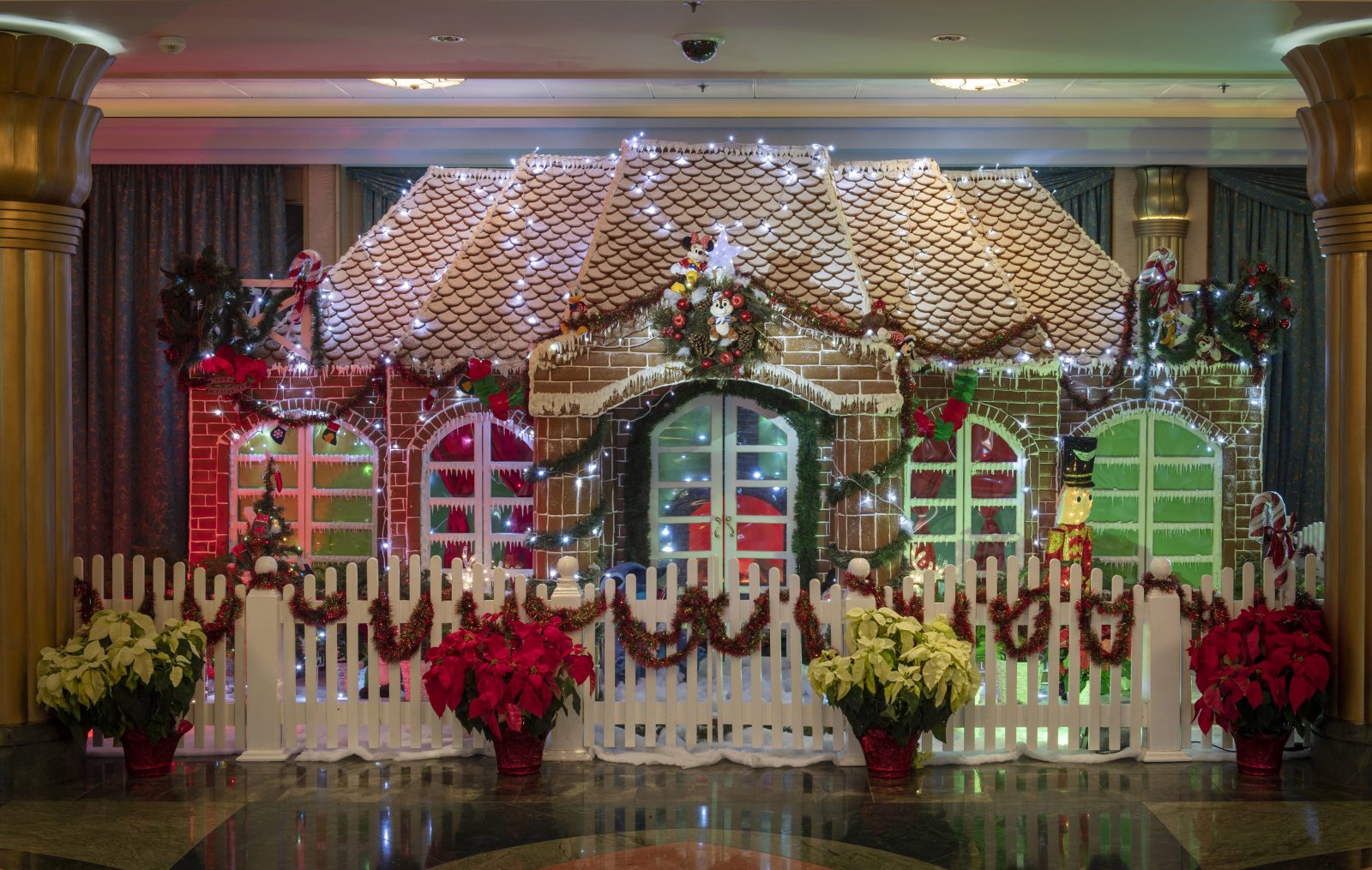 Choosing your Stateroom
I highly recommend picking your own stateroom! This is one of my biggest Disney cruise tips. However, this can be overwhelming as there are so many options and things to consider. Fortunately, when you book through Disney, or if you go through a travel agent, you are able to view the deck plans to make an informed decision. For example, if anyone in your party experiences seasickness or motion sickness, it is absolutely crucial to pick a stateroom as close to mid-ship as you can and as low deck as you're comfortable with.
If you are traveling with a bigger party you may be considering a suite that can sleep more people, but it is usually recommended to instead get adjoining cabins. It is actually cheaper to get two cabins than it is to get a larger suite most of the time, plus everyone will have more room (and bathrooms) to spread out.
You should also think about where you want to be in relation to everything else. There is dining on the lower desks if you want to be close to it, but usually most people think about being close to the pool deck up top. This is great if you want to be right there with the action and fun, but you should also consider volume. If you like peace and quiet when you go to bed and night, you may want to be a bit further away from the top decks. Personally, I like to cruise midship because I'd rather have the quiet at night and take an elevator to get to the pool.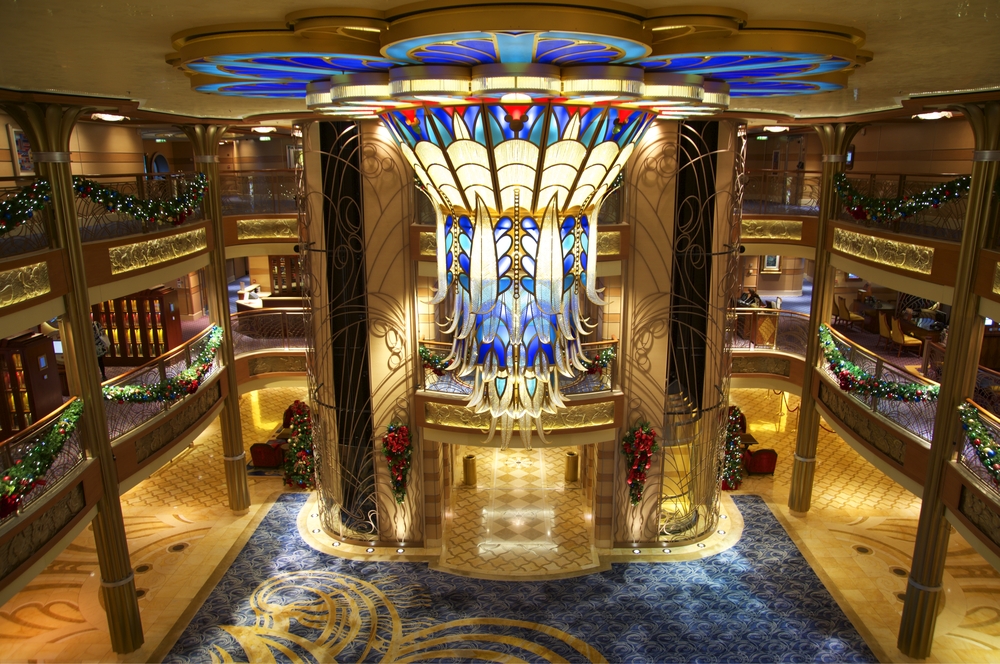 Dining
Dining Times
Disney Cruise Line has a super fun dining rotation that allows guests to experience different restaurants during their sailing. There are also two dining times to pick from when you book your cruise: early and late. If you're okay eating dinner at a later time, I highly recommend choosing this option as it will have fewer kids in the dining room (making it much quieter!) and it has the added bonus of Dine and Play. The Dine and Play program means that families at late dining can have dinner all together before the kids are taken to the kids' clubs!
Your dining time will also impact your timing for the shows! Early dining is much more crowded, which means that most families go to the second show when they finish dinner. If you have late seating for dinner, you can see the show first and get better seats because you won't have to rush from dinner to the theater!
Specialty Dining
Specialty dining is a total experience on Disney cruises, and one of my biggest Disney cruise tips. If you think you want to do it, book in advance! You can always cancel later but many times you'll find that by the time of your sailing most reservations will be taken.
Palo and Remy, Italian and French themed respectively, are fine dining experiences. There is an enforced dress code, so pack accordingly! The Palo brunch is often the highest regarded meal, but I think it depends on your tastes. I am a huge sucker for brunch so the Palo brunch did win me over, but the chocolate souffle on Palo's dinner menu is TO DIE FOR.
The specialty dining options are a flat fee, so while that does mean they're a bit pricey, it also means you can eat as much as you want to. Just don't fill up too much before dessert!

Character Meet and Greets
There are plenty of characters to meet onboard Disney Cruise Line (and on the private island, Castaway Cay), and just like in the parks, they're happy to meet you and your little ones. These characters also have the great benefit of being in great, sea-worthy outfits! Eskimo Minnie on the Alaska sailings has totally stolen my heart, but Captain Mickey (and now Captain MINNIE!) are iconic.
Just like in the Disney Parks, there are designated times for meet and greats with the characters, and you're able to reserve a spot for them before you sail! I highly recommend doing this if anyone in your party wants to meet the characters (especially the more unique characters like the Star Wars and Marvel crews on those specialty sailings), as the lines can get long and close very quickly.
But don't worry! If you don't reserve a time to meet the characters in advance, your cruise Navigator (delivered to your stateroom each day) will list times and locations for meet and greets. Just be sure to arrive early! 10 minutes is the recommended window to ensure you grab a spot in the line. And don't forget your autograph books!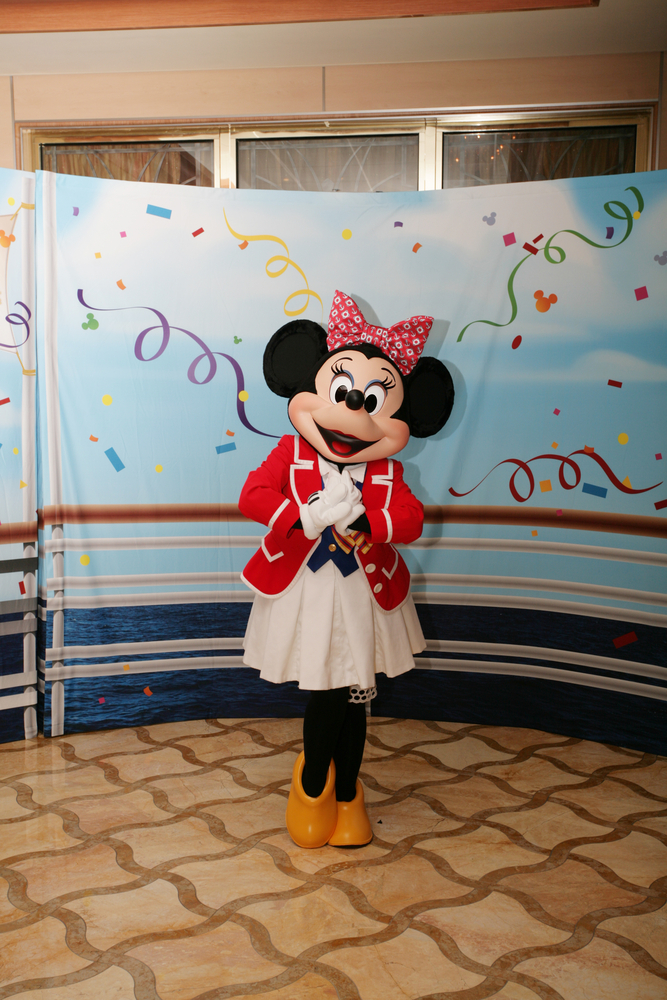 Tips for Making the Most of Your Disney Cruise
What to Pack
If you get motion sickness or seasickness, Dramamine is a MUST for your Disney cruise. You can find it at any drugstore or here on Amazon. Important note about Dramamine- start taking it several days BEFORE you cruise because it can take awhile to start helping you. Also, if you discover you need it after you've set sail, or have run out, you can find it onboard all of Disney's ships!
For most itineraries, sunscreen is another must-pack item. I highly recommend (and encourage) going the reef-safe route, especially because these sunscreens are as effective as the non-reef safe ones are. My favorite ones are All Good and MyChelle, both of which are animal cruelty free and feel great on my skin.
I'd recommend bringing a light sweater on your Disney Cruise for dining and shows, as I find the interior of the ship can get a bit chilly with the air conditioning- especially if you've been in the sun all day! For those sailing on colder Disney cruises, I'd still recommend bringing a light sweater in addition to your warmer clothes.
Pins! This is one my favorite Disney cruise tips. I wish I had known to bring pins on my first Disney cruise- my husband and I are big pin traders. For those who don't know, Disney Parks' cast members often wear lanyards with Disney pins on them for guests to trade with. However, what I didn't know was that during Disney Cruise sailings, there is an event held near the theater where the ship's officers come out and trade pins with the guests! It was a great way to find some unique treasures and can be a great way to bring home a souvenir with a fun memory attached!
Another fun Disney cruise tip is to pack magnets! Why? Because Disney cruise guests often decorate their stateroom doors to show who they are, what they like, or what they're celebrating! It's a really fun way to get to know the people you cruise with and make a statement!
For more great ideas on what to pack, check out our post on Disney packing lists!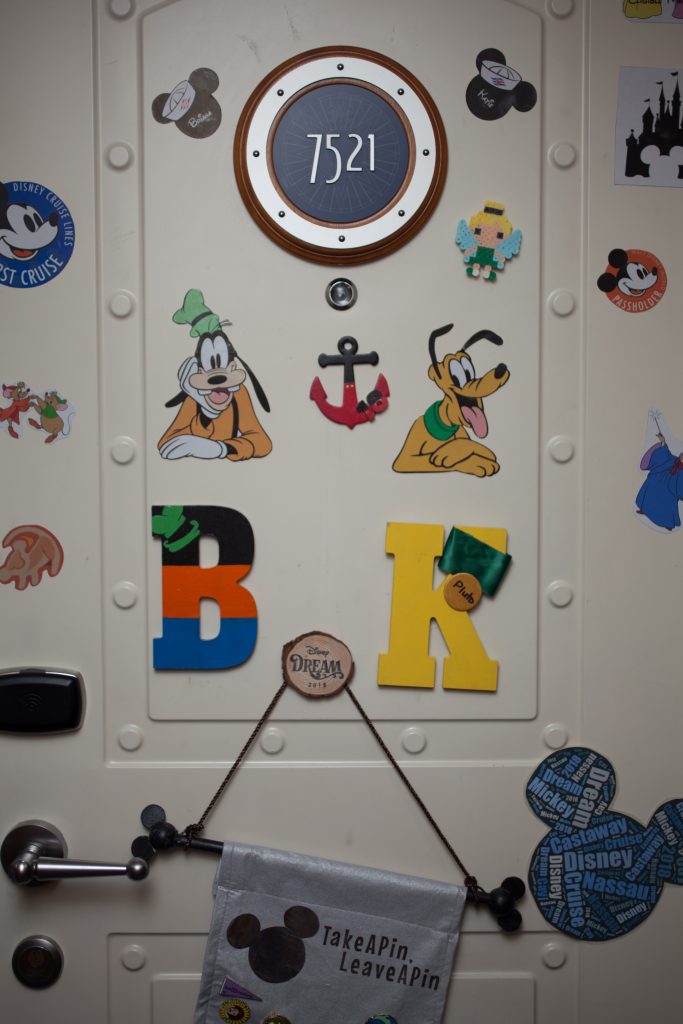 Bringing Booze on a Disney Cruise?
All right, adult Disney fans, this one's for you: Disney Cruise Line allows you to pack booze in your carry-on to bring on your sailing! Honestly, I think this is a great idea for everyone. They do have limits and specifications, so be sure not to exceed them and risk losing the money you spent on the booze AND the money you'll spend buying more onboard!
Disney Cruise Line allows you to bring two (2) bottles of wine and one (1) six-pack of beer PER PERSON in your carry-on luggage. You are also allowed to buy wine and beer while you're in a port of call and bring it back to the ship with you! This is such a great money-saver for those who want to drink on their Disney cruise. Additionally, you can also bring wine to your dining room if you want to drink with dinner- the restaurant will charge your stateroom $25 for the uncorking fee.
Tips for Pirate Night
Pirate Night is such a fun and exciting part of Disney cruising. This event is only featured on Caribbean itineraries, so if your Disney cruise happens elsewhere then you can skip this section! Pirate Night happens up on the pool deck, and is a pirate-themed show, with dressed up characters and fireworks!
There is a buffet on the pool deck during Pirate Night, so you may opt to skip the dining room in favor of the buffet and staking out a spot for the festivities. The pool deck is PACKED during Pirate Night, so definitely get there early. Plus, it's windy up there and you may end up getting a bit chilly (trust me) so bring your sweaters!
At dinner, you will get a Mickey banana to wear for the party, but most guests choose to dress up much more! The Bibbidi Bobbidi Boutique onboard the ship does offer kids' pirate makeovers for Pirate Night, but I highly suggest packing costumes/accessories with you.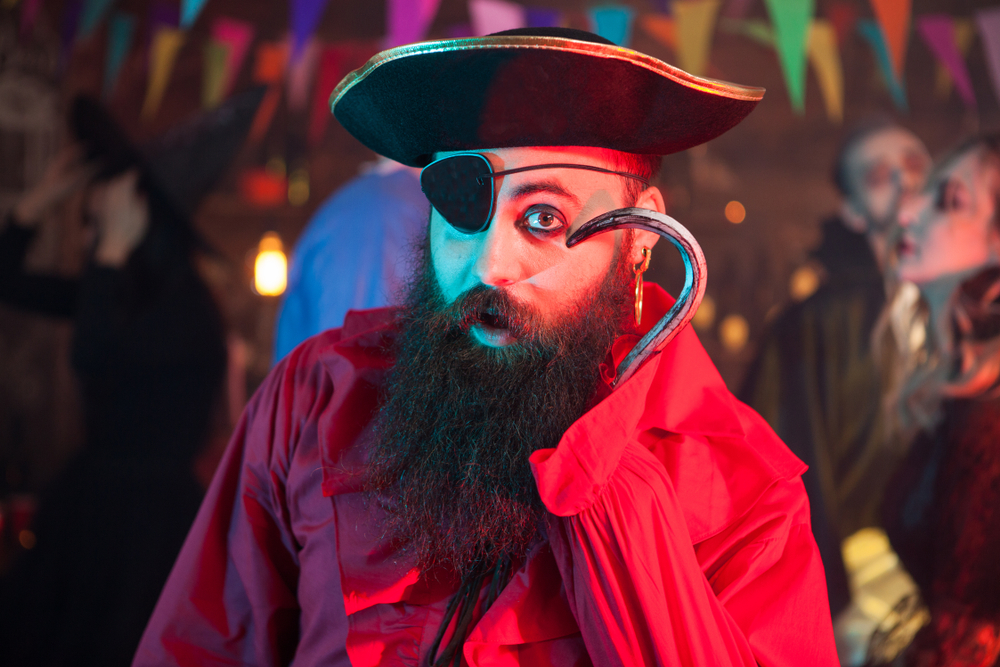 Get Connected
Honestly one of the most convenient parts about Disney Cruise Line for me and my husband was the DCL mobile phone app. If you're wondering what my favorite Disney cruise tip is, here you go: download the app! It allows you to communicate with your party without using data or paying for wifi. No more making plans for the whole day and trying to remember what time you need to meet up with your family. Now you can message them while onboard! The app has other handy features, including a fun countdown to your cruise before you go, but it is a MUST for Disney cruising.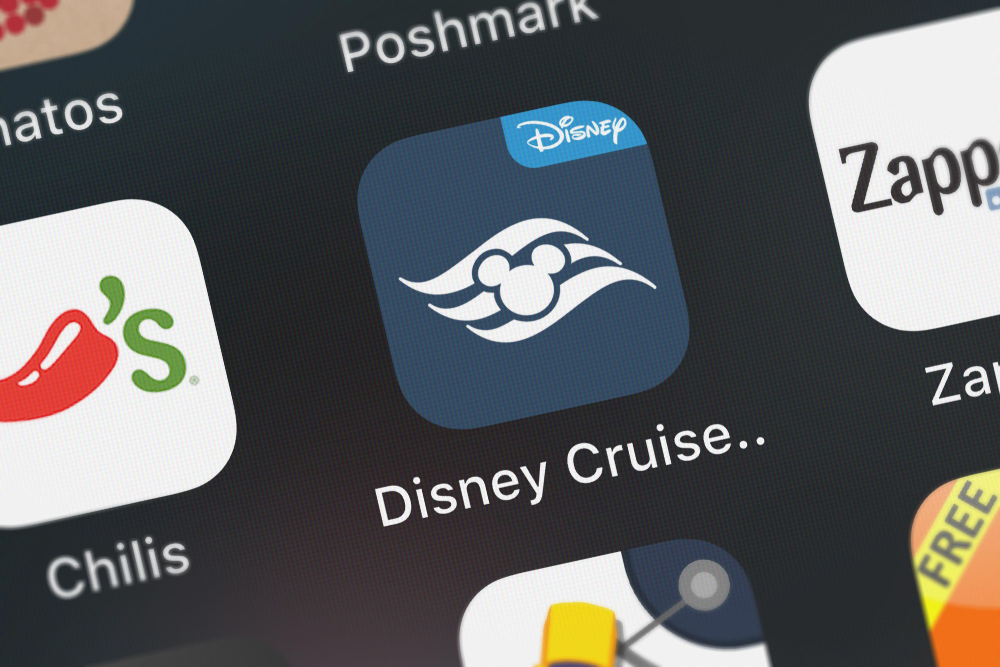 Embarkation Tips
Best Disney cruise tips for embarkation? Check in online is number 1! You can do this in advance and it will save you so much time at the terminal. When you check in online you can also select your arrival time- be sure to write it down! This saves you so much time in the port AND can help you get on the ship early! If you do this, definitely keep your swim gear in your carry-on so you can grab lunch and hit the pool while others board. Just make sure to still arrive one hour before your scheduled time!
For cruisers with kiddos, it's almost always easier to sign up for the kids' club after you board the ship. You are able to in the terminal but the lines get very long, especially compared to the ones onboard the ship.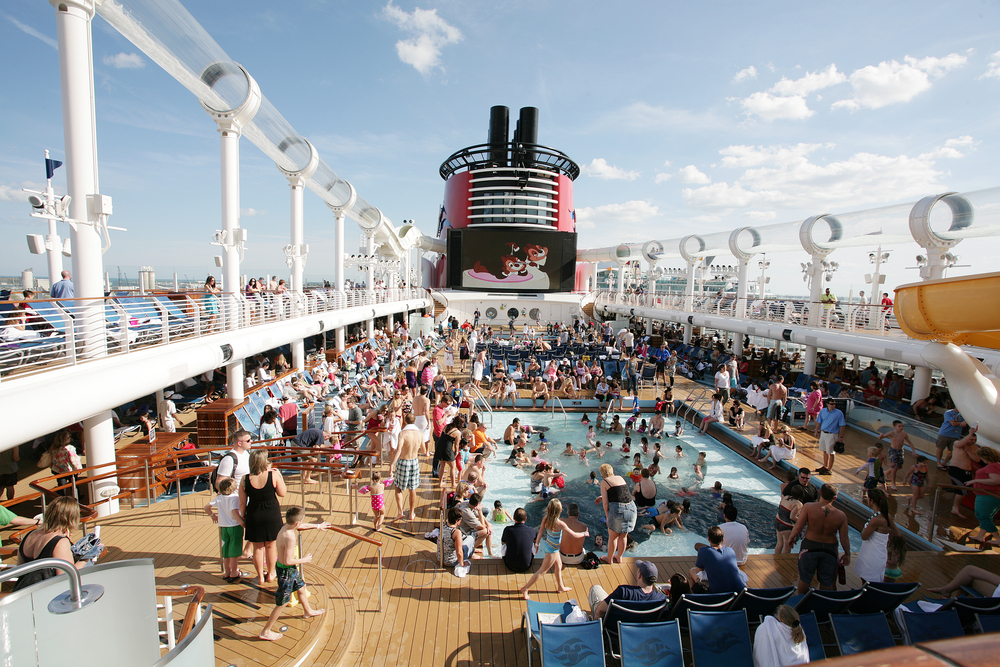 Shore Excursion Tips
I highly recommend shore excursions if they're in your budget! These are a great and EASY way to explore your ports of call. However, if you've been to one your ports of call before, this is a great time to enjoy the ship with fewer people. I live in Florida and have been fortunate enough to cruise multiple times, but the itinerary is always the Bahamas, so I usually skip Nassau to stay on board. This is when I ride the Aquaduck without waiting in line!
However, if you're going somewhere new then I highly recommend excursions. When I do go to Nassau, my favorite thing is the Atlantis waterpark. It's awesome! Most ports have a lot of options for you, so definitely check them out and decide on your family's must-dos. And, if you're going to Alaska, you've got to do the sled dog racing for me! That's my dream trip. If you're not a dog person, my mom swears by the glacier helicopter rides.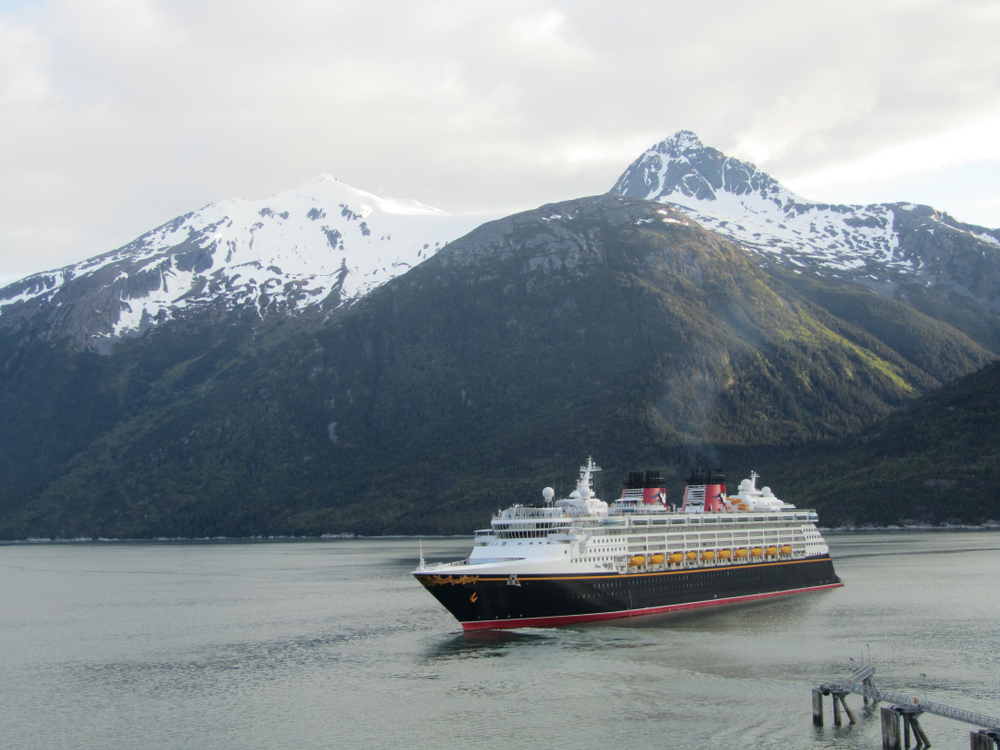 Before and After Your Disney Cruise
Transfers to and from the Port
Disney offers their buses, which are super cute, for ground transfer for a per person fee. These are an awesome option because you can check your luggage into the bus and it will be delivered to your stateroom without you having to lug it around. Trust me, the cruise terminal before embarkation is PACKED. The last thing you want is to deal with your suitcases and carry-ons and children, if you have them! Plus, bus rides are better on the environment than everyone riding individually, which is a win in my book.
If the shuttle service doesn't work for you, Uber, Lyft, and other shuttles are all great options to get to the port. Be sure to prepare for a wait in the drop-off lane, though, as that can take awhile! There is also parking at the terminal if you want to drive your own vehicle, just know that the parking is a bit pricey and must be paid upfront.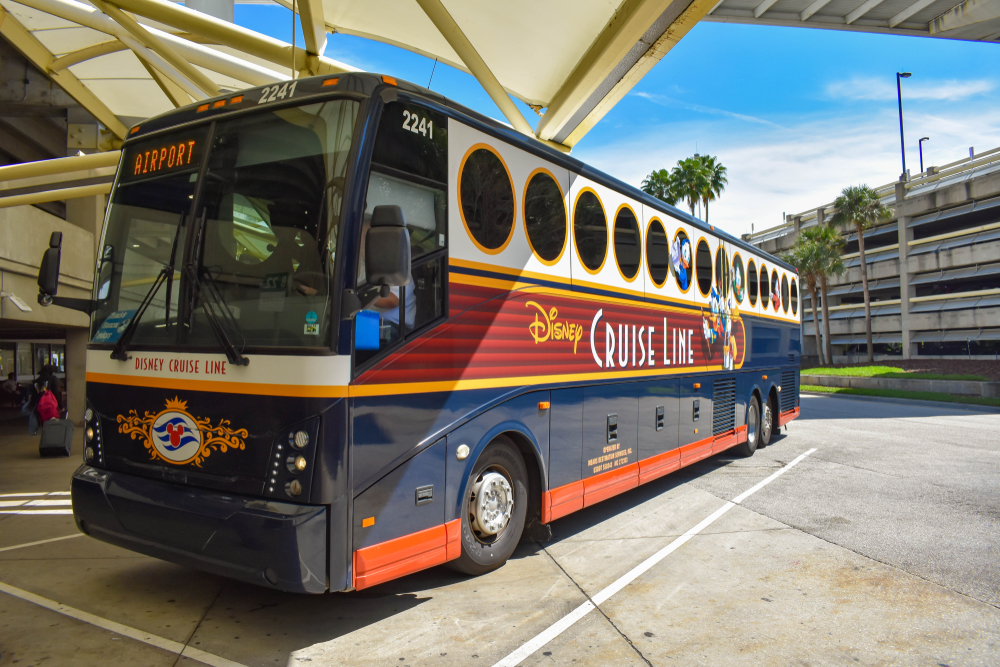 Best Hotels in Cape Canaveral and Miami
Cape Canaveral
If you aren't local to your port and are flying to them, I cannot say enough how much I recommend arriving a day before your cruise. It means you need to get a hotel, but it also means you won't miss your cruise if you have flight delays or cancellations. Plus, if luggage is lost the last thing you want is to board the ship without it! Even if the airline can't get your luggage to you in time, at least you'll have time to pick up some necessities before you set sail.
Many Disney cruises embark from Port Canaveral or Port of Miami, so you may struggle to determine where you should stay! Port Canaveral is in the very small town of Cape Canaveral (home to the Kennedy Space Center), so if you want to stay close to the port, or maybe check out the space center, then below are a couple of good picks.
If y0u're sailing out of Port Canaveral, you also have the wonderful option of staying at Walt Disney World, which is about an hour away. Disney World is also closer to the airport and still offers ground transfer with luggage checking from the resort to the port.
Miami
If you're sailing out of Miami, you may feel overwhelmed by the number of options for hotels. Port of Miami is right by downtown Miami, it can be pretty hectic. If you're wanting to see the sights while you're there, hotels downtown on South Beach are your best bets (and are still close to the port). Here are my favorite choices for Miami.
For Downtown:
For South Beach: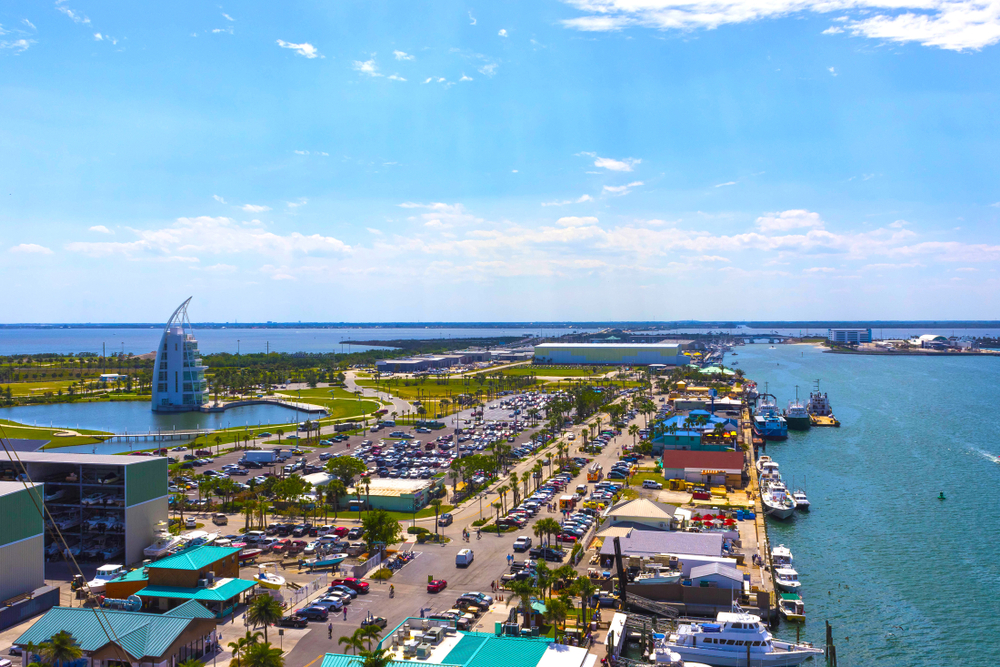 Gratuities
Gratuities are a hugely important part of budgeting for your cruise, because most cruise employees rely on tips for their income. Thankfully, gratuities for your cabin and waitstaff are automatically included in your fare so you don't need to worry much about this on a Disney cruise! However, you have the option to go to Guest Services and adjust the amount of tips provided to your staff. You can also tip cash in most currencies at the end of your cruise if you want.
If you order room service, you will need to sign the receipt and write-in a tip amount to be charged to your cabin because this is not an automatically tipped service. If you enjoy services at the spa, specialty dining, or concierge, gratuities are also included in the price but you are able to tip on top of that if you so choose.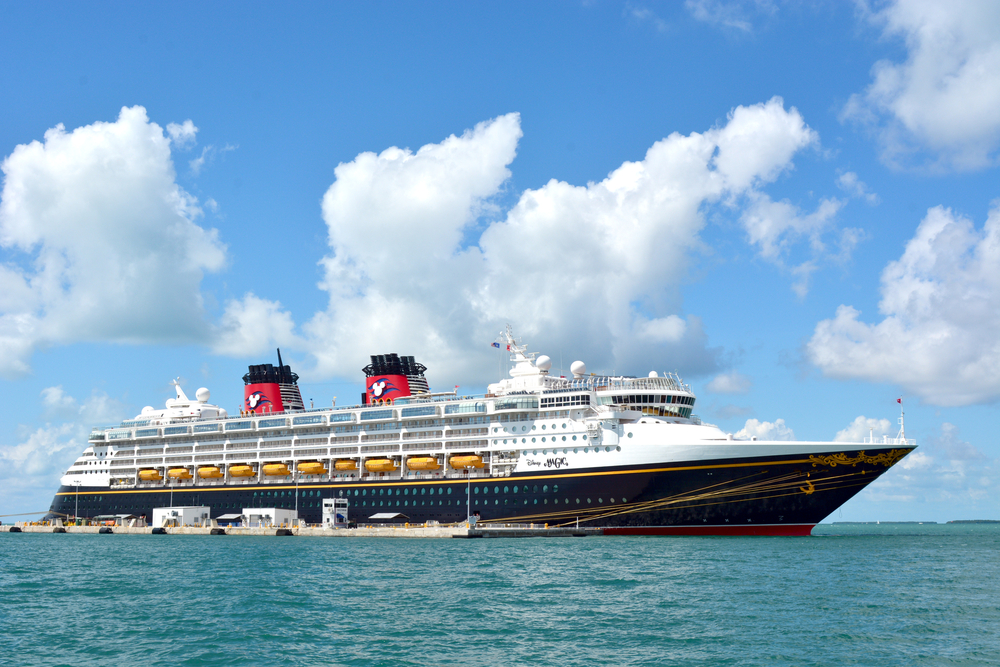 Now you're ready to book and set sail on your Disney Cruise! You're going to have a wonderful time. I hope these Disney cruise tips have helped you to feel more prepared for your vacation so that, when the time comes, all you need to do is have fun! Happy cruising!
Pin this post: