Are you searching for the best hotels near Disney World? Look no further, as we've listed all of the best (and worst) options for off-site Disney World hotels.
You're going to Disney World! Congratulations! When booking your Disney Vacation, it is important to first and foremost, figure out where you're going to stay! It's everyone's first choice to stay on Disney property to be even closer to the magic, to utilize the airport transportation, get MagicBands, and be done with the hassle of booking.
However, what if we told you we took the initiative of laying out all of your options for off-site Disney hotels, which include some of the SAME incentives, and at a lower price, too?
Some of these hotels near Disney are true hidden gems that may even surprise you! The best thing about the options we have compiled is that each one has a different appeal to it! There is definitely a hotel close to Disney that is perfect for you!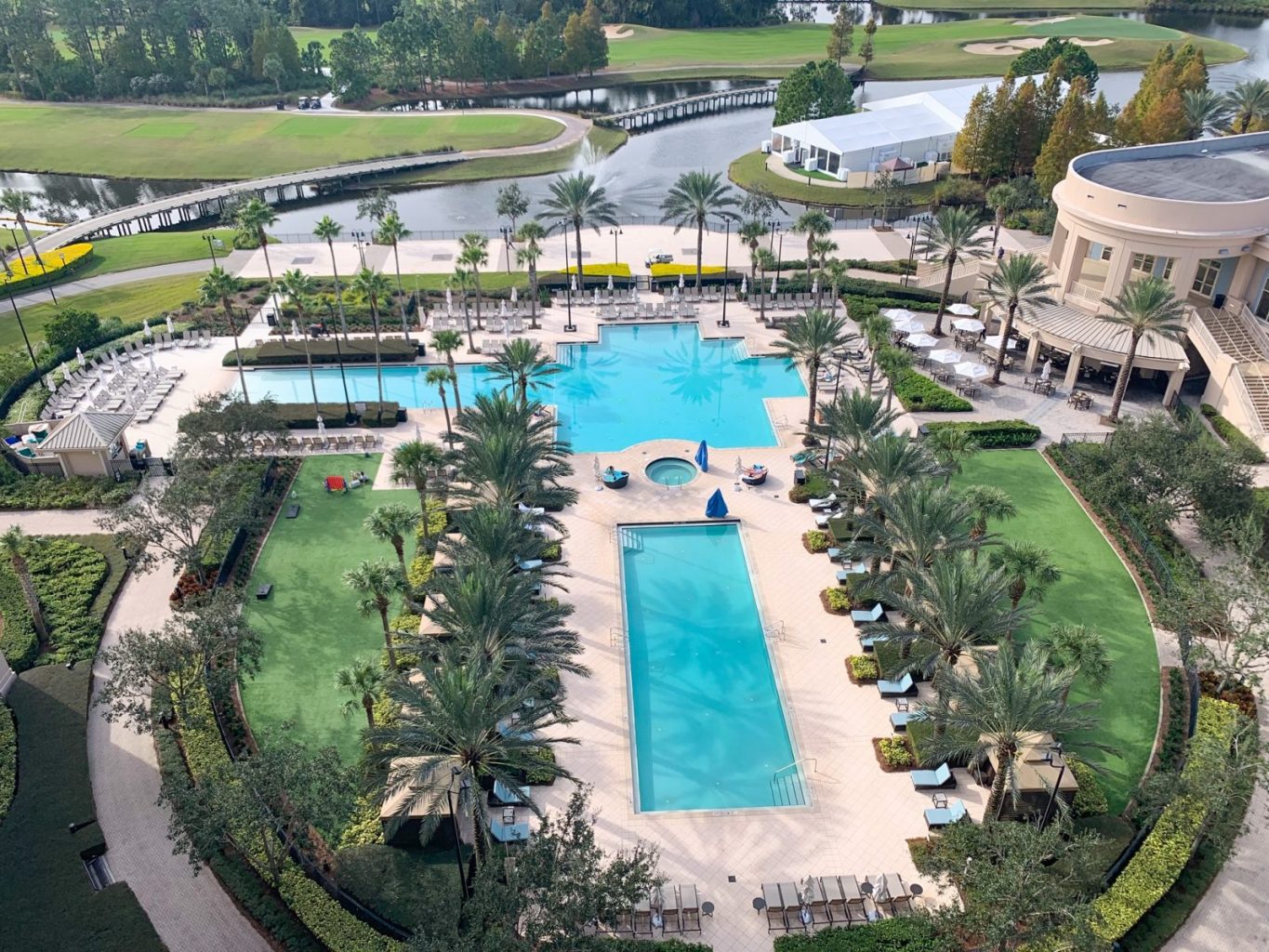 11 Best (And Worst!) Off-Site Hotels Near Disney World
What Are Off-Site Disney Hotels?
Your first question is completely valid! We all know the beloved Disney Resorts right on property, but if you're looking for somewhere to stay during your Walt Disney World vacation, don't count out off-site hotels just yet! Similar to Disney-owned hotels, these are hotels close to Disney, just not owned by Disney itself.
In terms of proximity, a few of these hotels are within walking distance of Epcot, Hollywood Studios, and/or Disney Springs! Therefore, they are definitely considered hotels close to Disney World!
That being said, it is not a complete loss to venture from where you normally stay on Disney property, whether you frequent Disney's Polynesian Resort or Disney's Pop Century Resort. In fact, some of the best hotels near Disney World are off-site ones!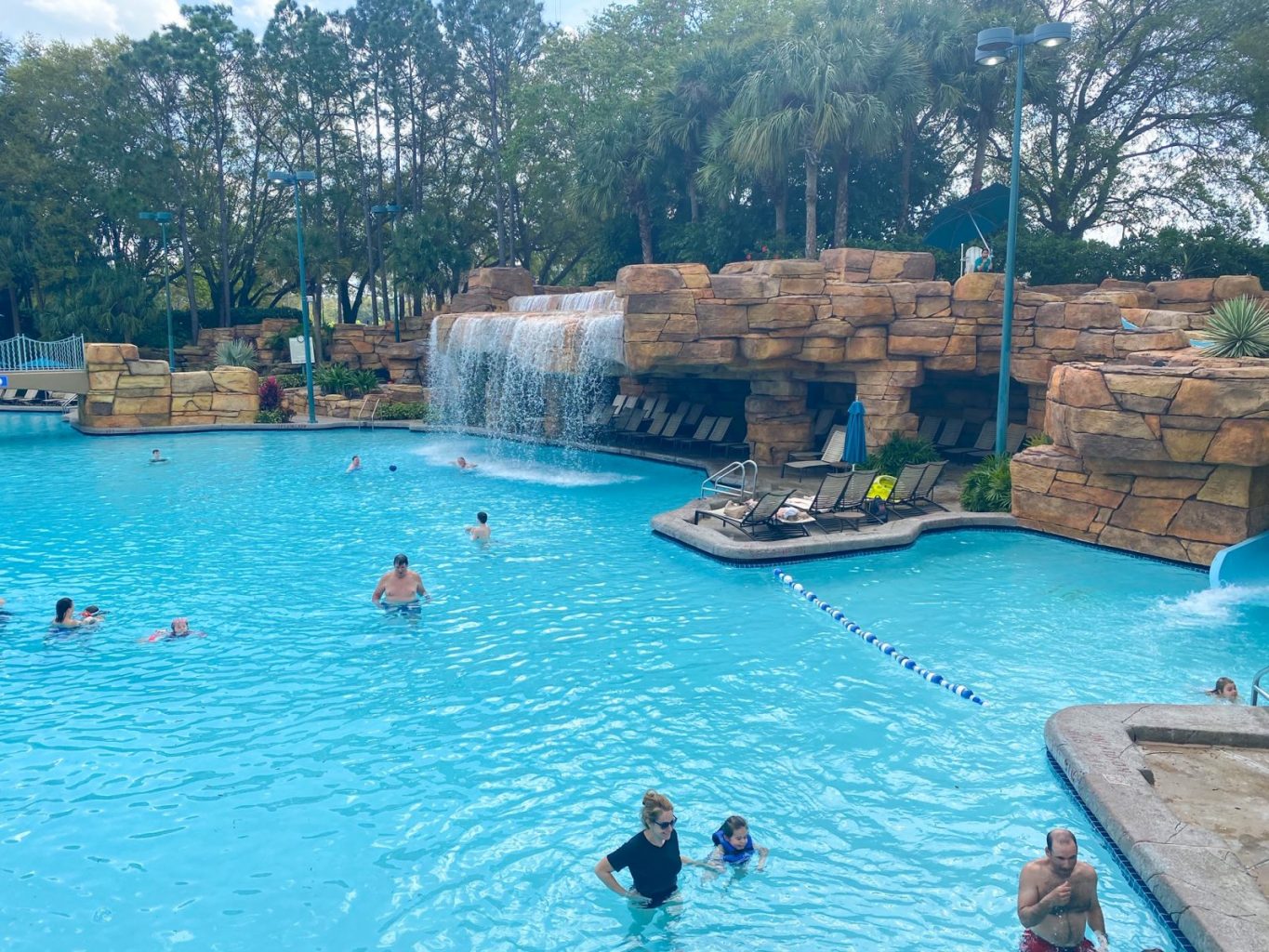 What Benefits Do You Get From Staying At A Hotel Near Disney
The biggest attraction to hotels near Disney World, as opposed to on Disney property, is, of course, the price. The resorts on Disney Property are luxurious, and truly worth the experience to some, but to others who tend to spend little time in the hotel and more time in the parks, staying at a hotel close to Disney is a great choice.
In addition, as these hotels are a separate entity of Disney World, outdoor pools, dining, and other on-site activities are able to stay open later than those on Disney property. As all of the resorts are different, they all have different benefits. However, it is important nto to count them out just yet, as some offer similar services Disney does, like transportation to the Disney Parks and FastPass+ services!
Downsides To Staying At Hotels Near Disney World
First and foremost, none of these off-site hotels are able to utilize the paid shuttle bus
services from the airport
. These can be very cost effective, and are cheaper than renting a car to drive to your resort.
In addition, none of these hotels near Disney World offer MagicBands. If you would like to obtain one for your trip, you can buy them at Disney World and purchase them online
HERE.
MagicBands are about $15-$30 a piece, so this expense will all depend on how many are in your party. For a party of 2-3 people, it is not as big a deal to purchase these separately as opposed to a party of 7-8.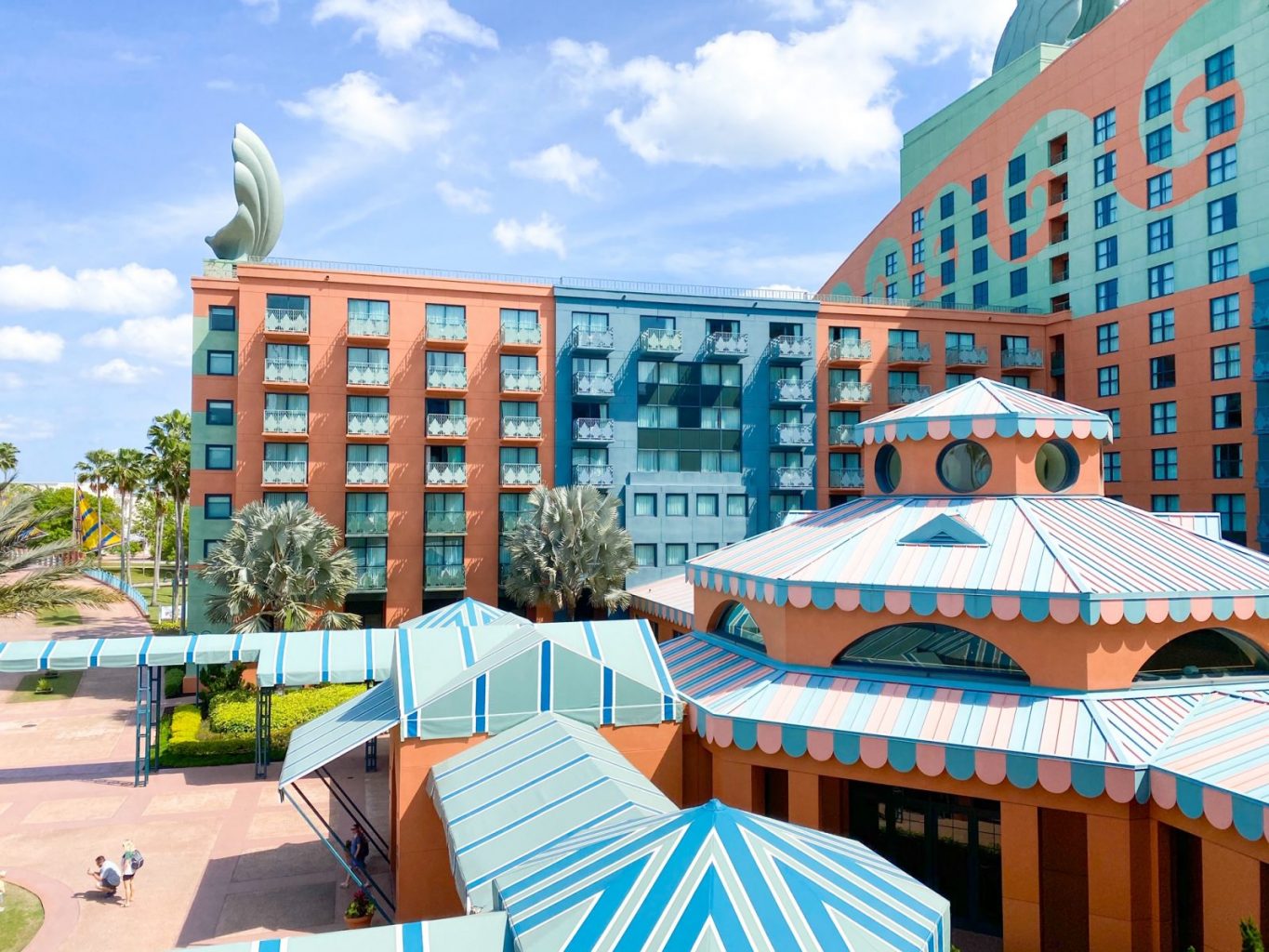 Best Hotels Near Disney World
Disney Swan and Dolphin Resort
A Disney Trippers choice!!!!!!
The Disney Swan and Dolphin Resort is the best Marriott near Disney World, hands down! This resort is the best for a few reasons! One is, of course, transportation! While staying at this state of the art Marriott near Disney World, you get DIRECT Disney Transportation via boat to Epcot AND Hollywood Studios! In addition, there is even a walking path you can follow for a nice 15 minute walk to Epcot! Bus transportation is also provided to Disney's Magic Kingdom Park.
The prices at Swan and Dolphin are significantly less than Disney-owned hotels, and it is considered the best compromise between Disney and non-Disney hotels. Since it is also the best Marriott near Disney World, you get more amenities than you would in a typical Disney World hotel.
This is also one of the best Orlando Hotels With Shuttles To Disney World!
If you plan on spending the majority of your time at Hollywood Studios or Epcot, this is the best hotel near Disney World for you!!
Check rates on Hotels.com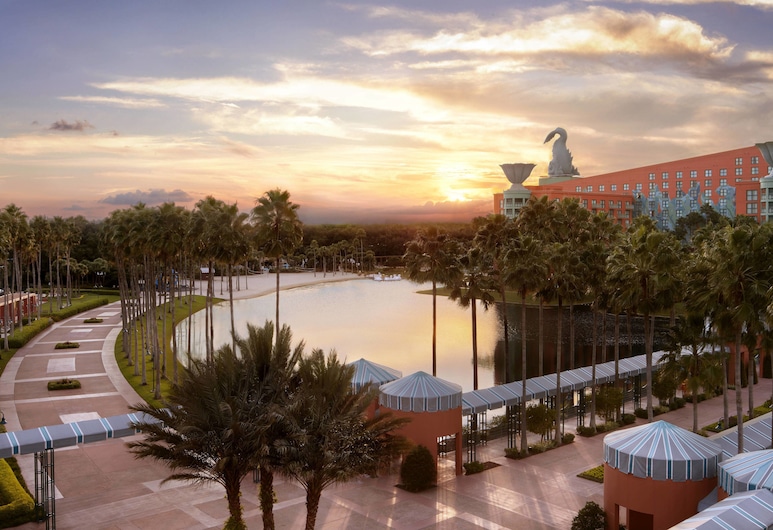 Hilton Buena Vista Palace
Another Disney Trippers choice!!!
Those involved with the Hilton Honors Point system should definitely check out this hotel near Disney, as you can get amazing deals on stays (and avoid resort fees on stays booked solely with points!!) In addition, the Hilton Buena Vista Palace is known for its availability, even during peak season at Disney (Christmas-New Years, February-April, and midsummer).
One of the reasons we believe it is one of the best resorts near Disney is also because most rooms come with a private balcony and a mini-fridge! Not to mention, the beloved lazy river you can enjoy at this off-site hotel. We highly recommend asking for a pool view room on the island-building!!!
Other benefits include a Disney Store on the property and close proximity to Disney Springs! For those of us who enjoy Disney shopping, this is the hotel for you!
Check rates on Booking.com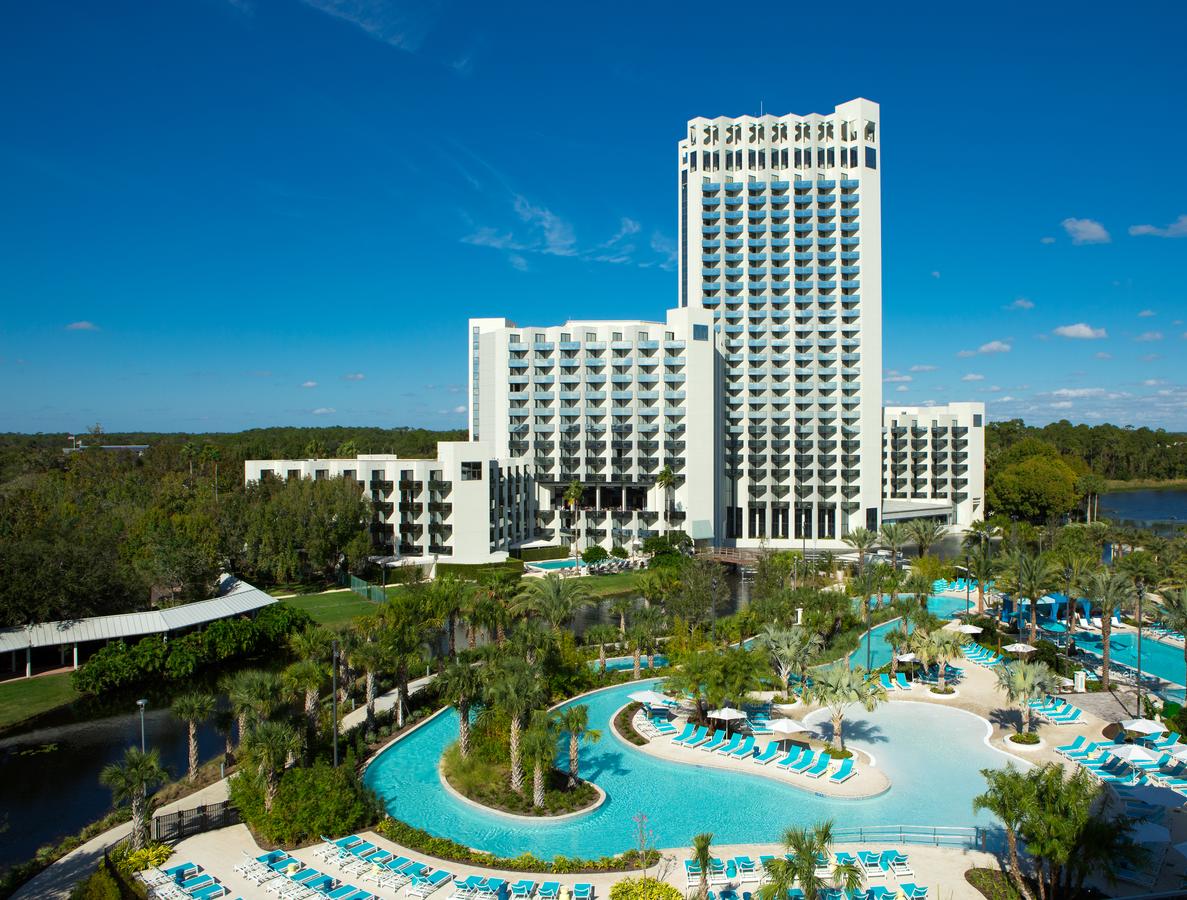 Waldorf Astoria Orlando
Our LUXURY choice!!!
We know what you're thinking; how can a hotel near Disney be luxurious AND affordable? Well, we promise you, this one is!! Waldorf Astoria is known for its upscale look, and the Orlando branch certainly doesn't disappoint!
This hotel near Disney is close to all of the Disney Parks! You know what that means? You can request rooms that allow you to see the fireworks from Happily Ever After in the Magic Kingdom, (NOTE: Due to COVID-19, Happily Ever After no longer happens every night, but we are hopeful it will make a comeback one day!)
Waldorf Astoria Orlando offers free shuttle service to Epcot and Magic Kingdom. In terms of Disney-related perks, this is it. However, the rooms are filled with designer bath products, flat-screen TVs, and even a renowned golf course to accompany its outdoor pool!
Check rates on Hotels.com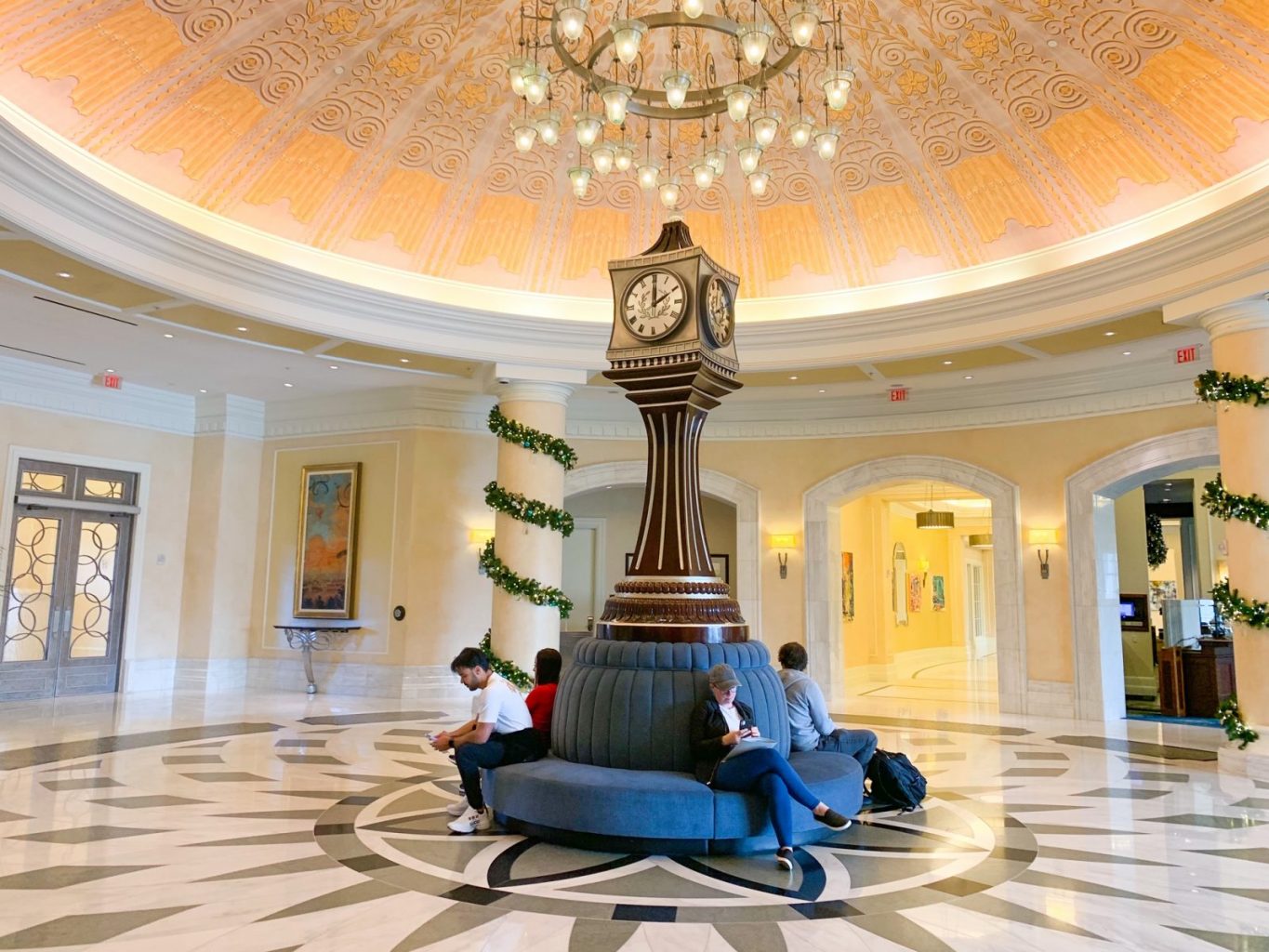 Hilton Orlando Bonnet Creek
Neighboring Waldorf Astoria, this falls under our best hotels near Disney list due to its similar luxurious feel. Hilton Orlando Bonnett Creek offers Disney FastPass+ services (you can reserve them up to 60 days before your trip) and of course, access to Extra Magic Hours!!
Resembling its own little getaway away during your Disney Vacation, they offer a three-acre lazy river, a humongous pool with waterslides, and a championship golf course. Additionally, they offer a direct shuttle to the Disney Parks and Disney Springs, and even have a spa!
Check rates on Booking.com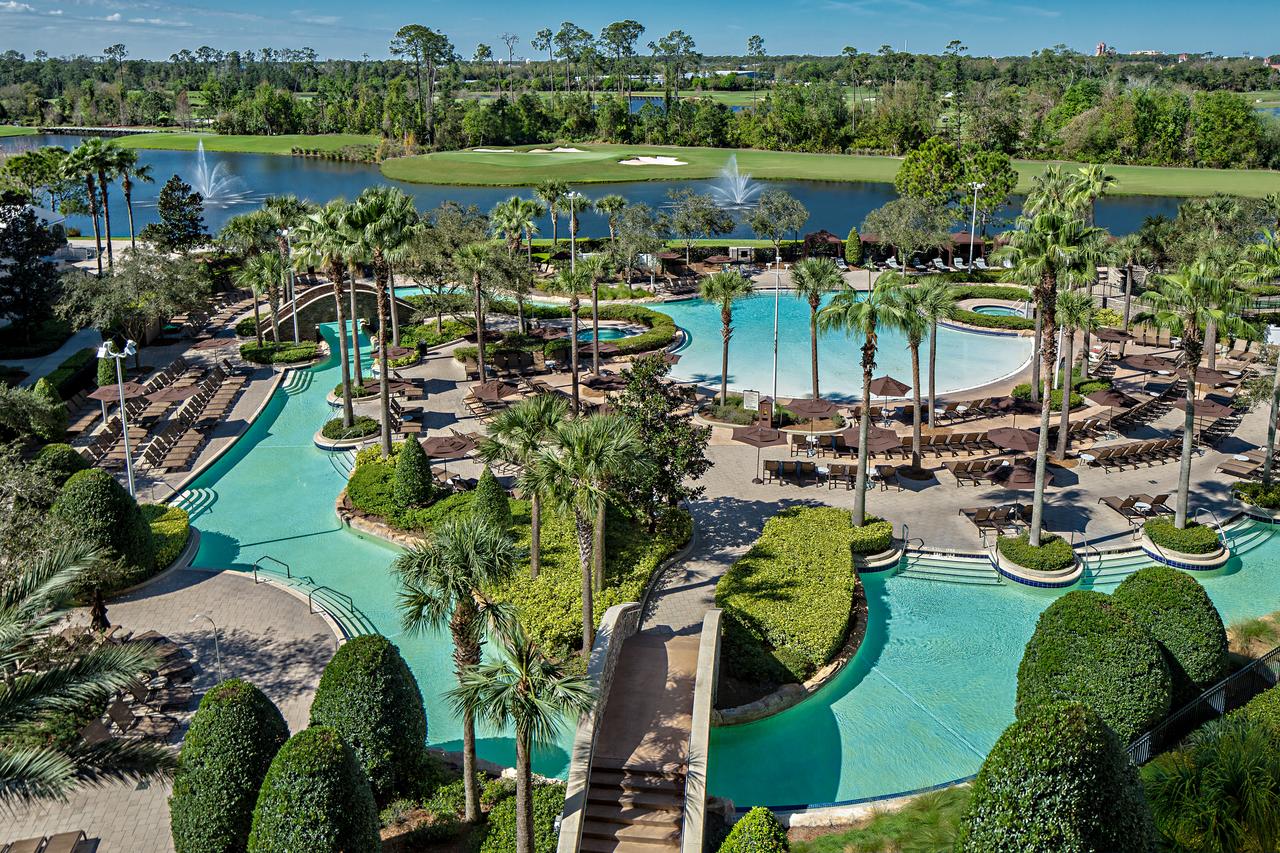 Hyatt Regency Grand Cypress
This hotel near Disney World is one of the best due to its elegant decor and outstanding service. This family-friendly resort is like its own tropical beach vacation right in Orlando, Florida.
The Hyatt Regency Grand Cypress offers a lagoon-style pool, a tennis court, a private lake, and a Jack Nicklaus designed golf course.
They promote water sports at their private lake in addition to offering one, three, and five-mile nature trails where you can walk/jog, bike ride, or rock climb. They also have a poolside restaurant, On the Rocks, where you can get dinner and specialty drinks.
Check rates on Booking.com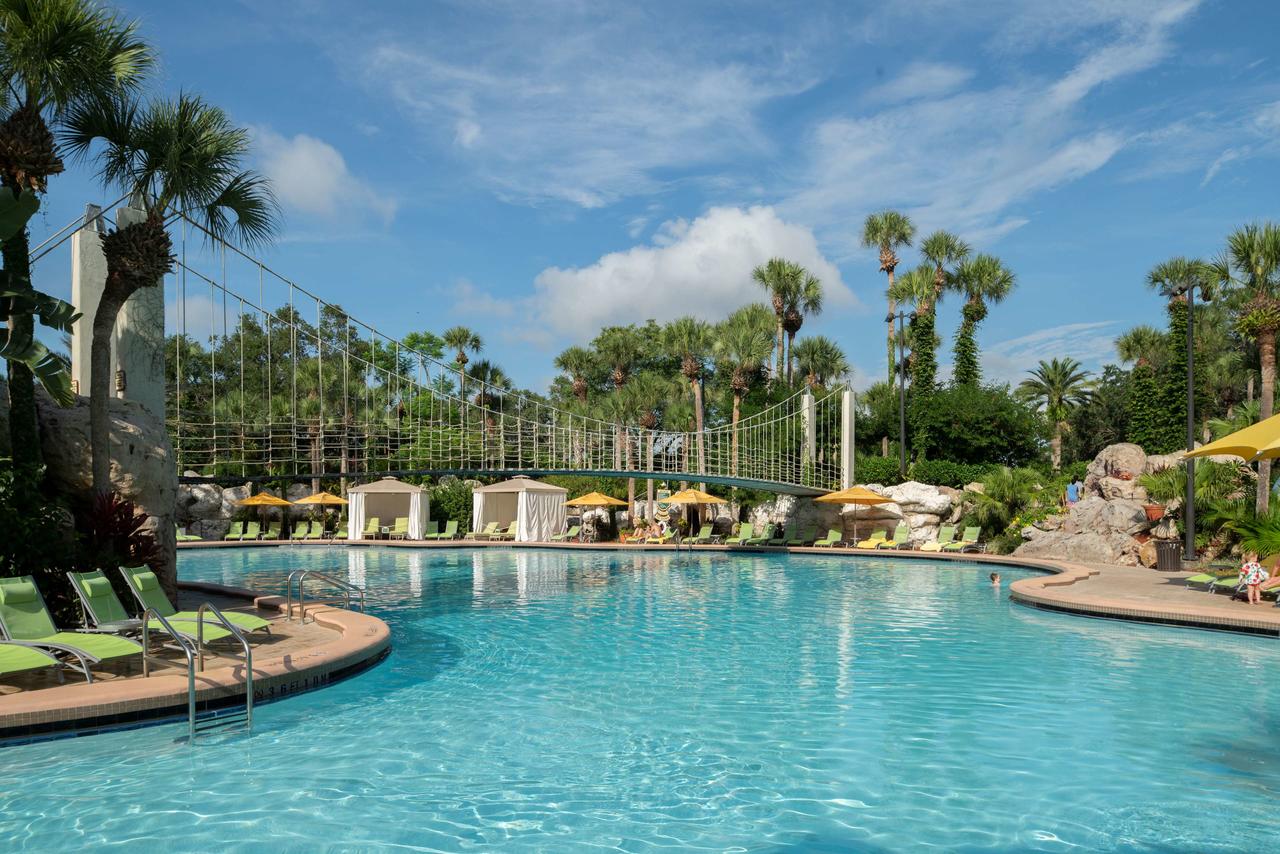 Hilton Orlando Lake Buena Vista
This is one of the best hotels near Disney since it is the closest walking distance of all the mentioned ones to Disney Springs!! They offer reasonable room rates that include amenities, and best of all, everything here was recently renovated!
Hilton Orlando Lake Buena Vista really hit the nail on the head with the idea of a relaxing vacation, as their room-redos include the luxurious Pacific Coast Touch of Down pillows on top of their European 250 thread count sheets on top of the signature Hilton Serenity Beds. Needless to say, you probably won't get a more relaxing yet pampered bed at any other hotel near Disney World.
Check rates on Booking.com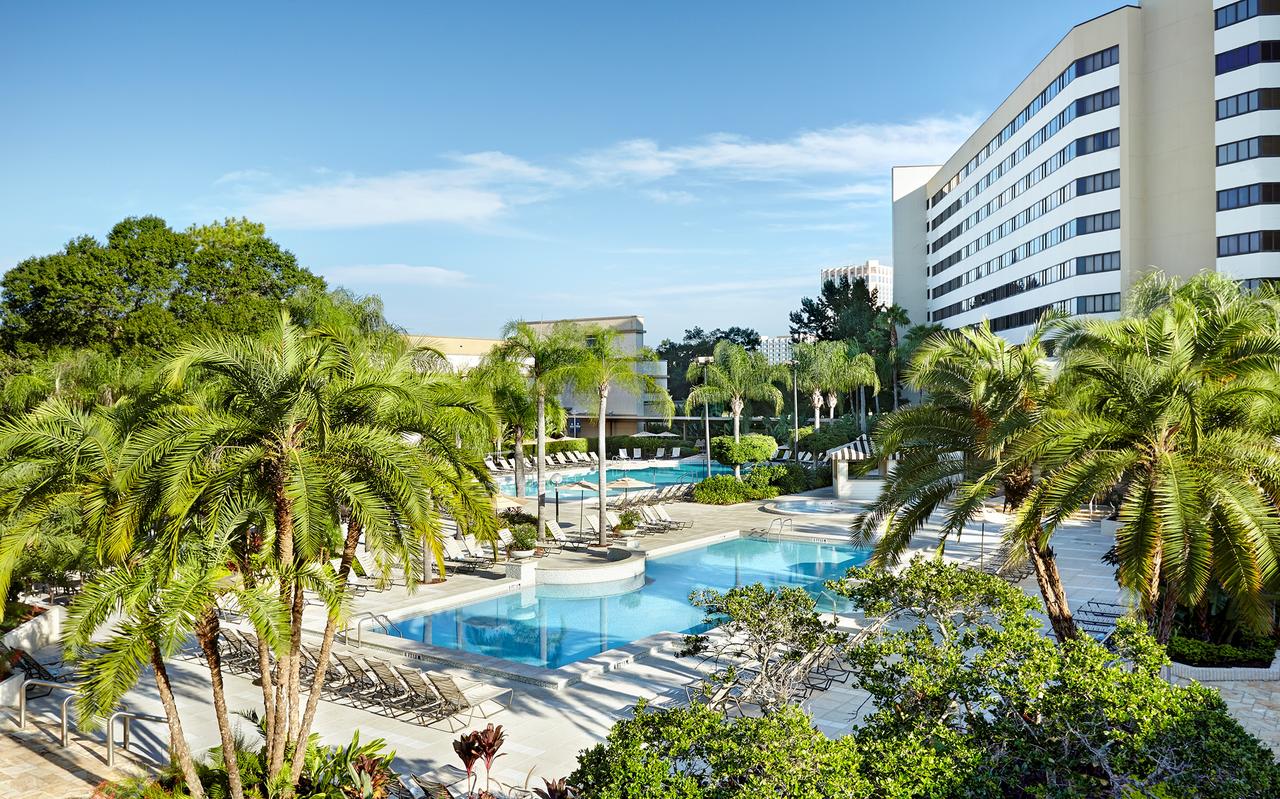 Shades Of Green Resort
Three words: EXTRA MAGIC HOURS!!!
The great thing about Shades of Green is you get to make use of extra magic hours the same way you would if you were staying on Disney property. As far as transportation goes, Shades of Green is within walking distance of Disney's Polynesian Resort, where you can easily board the monorail and get to your destination that way!
They also offer buses from the resort to the Disney Parks, including the Disney water parks, Disney Springs, and the Ticket and  Transportation Center (TTC). These buses leave either every half hour or every hour, depending on the daily bus schedule. You can check the bus schedule here.
Check rates on Tripadvisor.com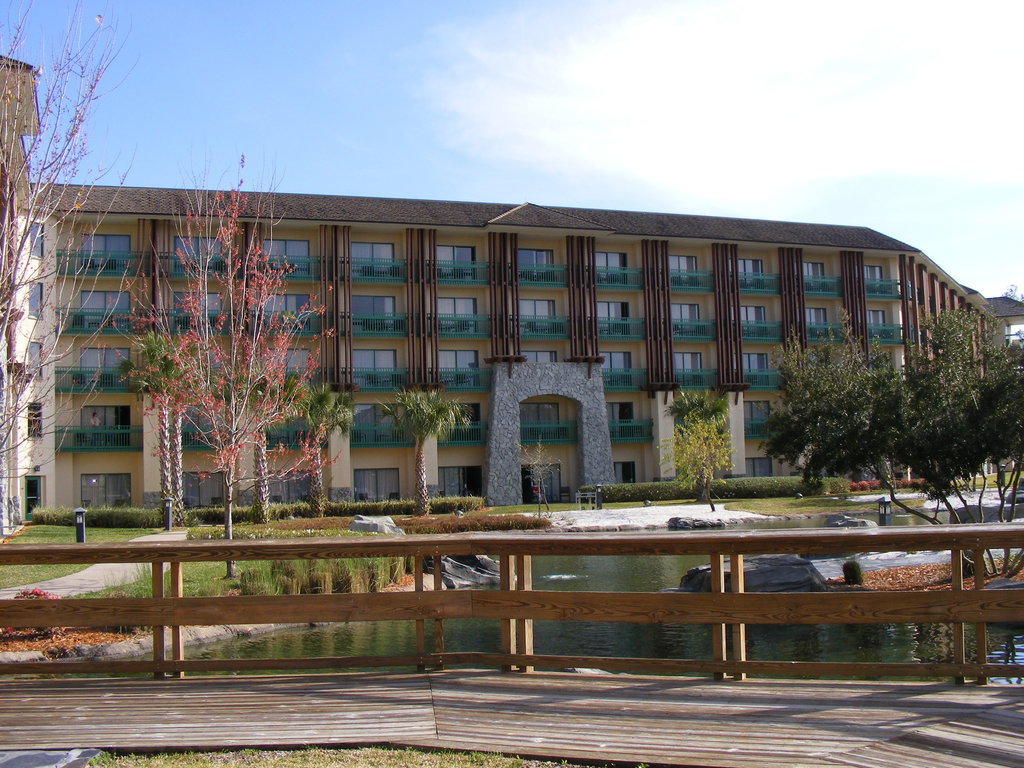 B Resort and Spa
With edgy room themes, this hotel close to Disney World is definitely made for those who live for aesthetics. Its trendy theme is accompanied by a full-service spa, kitchenettes, free Wifi, and pool view rooms.
At B Resort and Spa, you can enjoy the benefits of FastPass+ services, extra magic hours, and complimentary shuttles to the Disney Parks due to their close proximity! They also promote family-friendly rooms and on-site dining!
This is definitely one of the best hotels near Disney World, as it has all your essential amenities and is very affordable!
See rates on Booking.com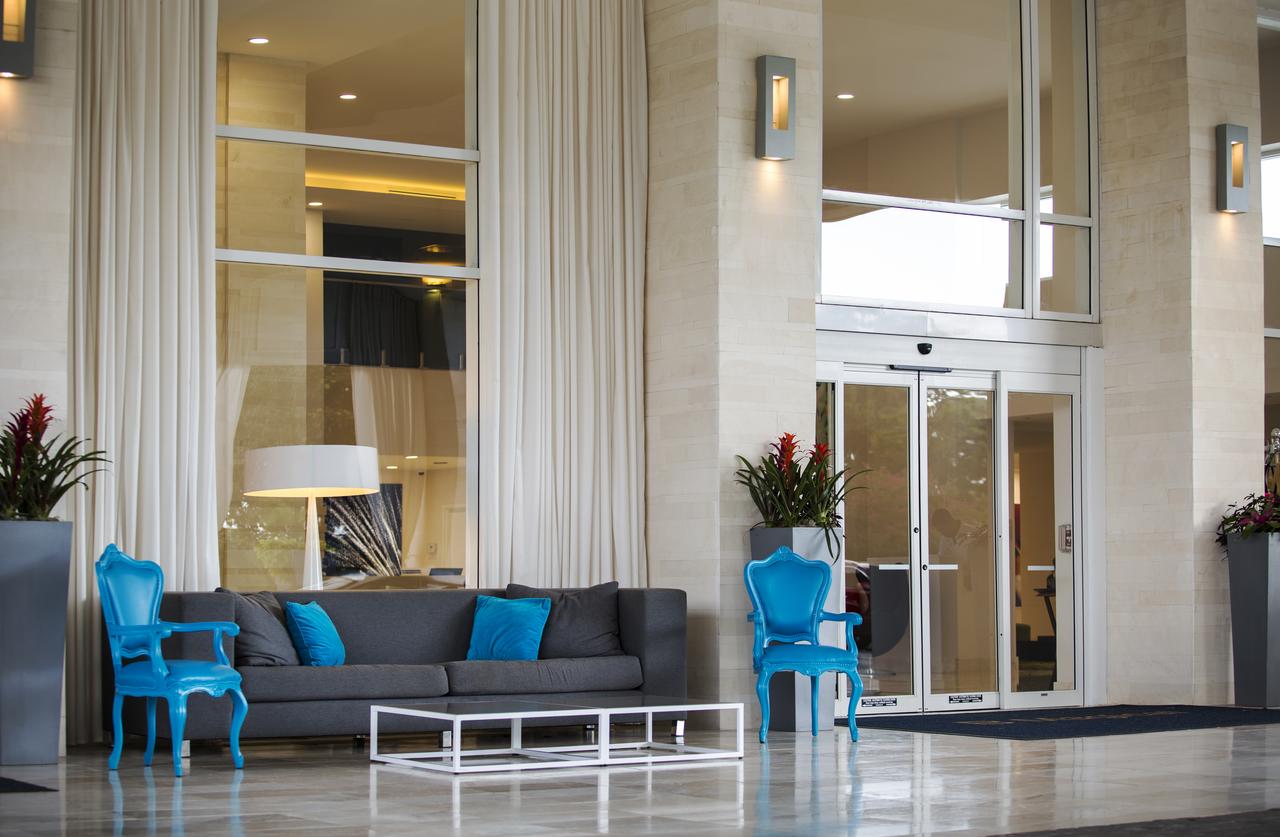 Wyndham Grand Orlando Bonnet Creek Resort
This off-site Disney hotel is pretty much your most middle of the road choice, as it is pretty on point with how much you should expect it to cost, including its amenities and location. Though it doesn't have the complete wow factor that the others have, their rooms are still very nice and include Wifi, a spa, outdoor pools and a lazy river, and on-site dining.
Wyndham Grand Orlando Bonnet Creek normally does offer shuttle service to and from the Disney Parks/Disney Springs, however, their website says these services are temporarily unavailable for August and September 2020. Please keep this in mind as you book your trip!!
See rates on Booking.com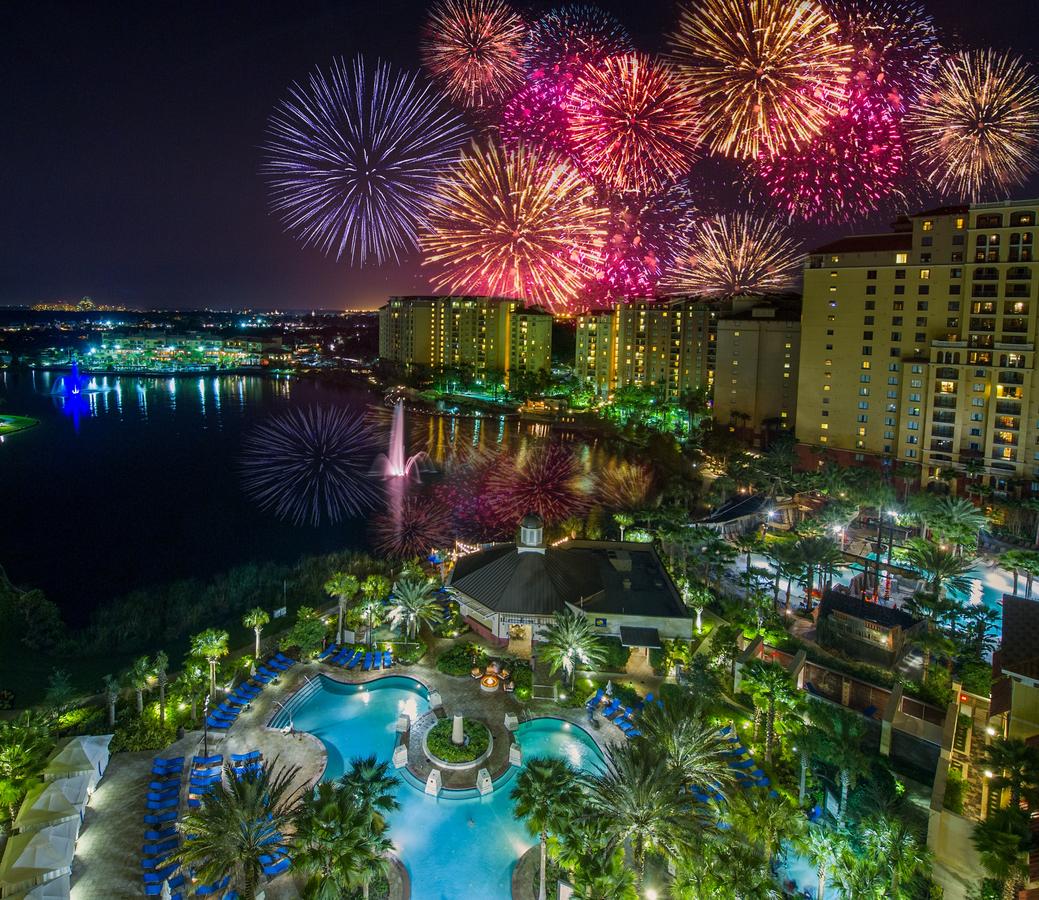 Worst Hotels Near Disney World:
Best Western Lake Buena Vista
While this isn't the worst per se,
Best Western Lake Buena Vista
just isn't the best option on this list and there are WAY better choices! For the record, it does contain your standard amenities and an outside pool, as well as transportation to the Disney Parks, but not much else in addition to that.
When going on your Disney Vacation, we recommend staying somewhere that truly keeps the magic of Disney in mind, such as one of those mentioned above!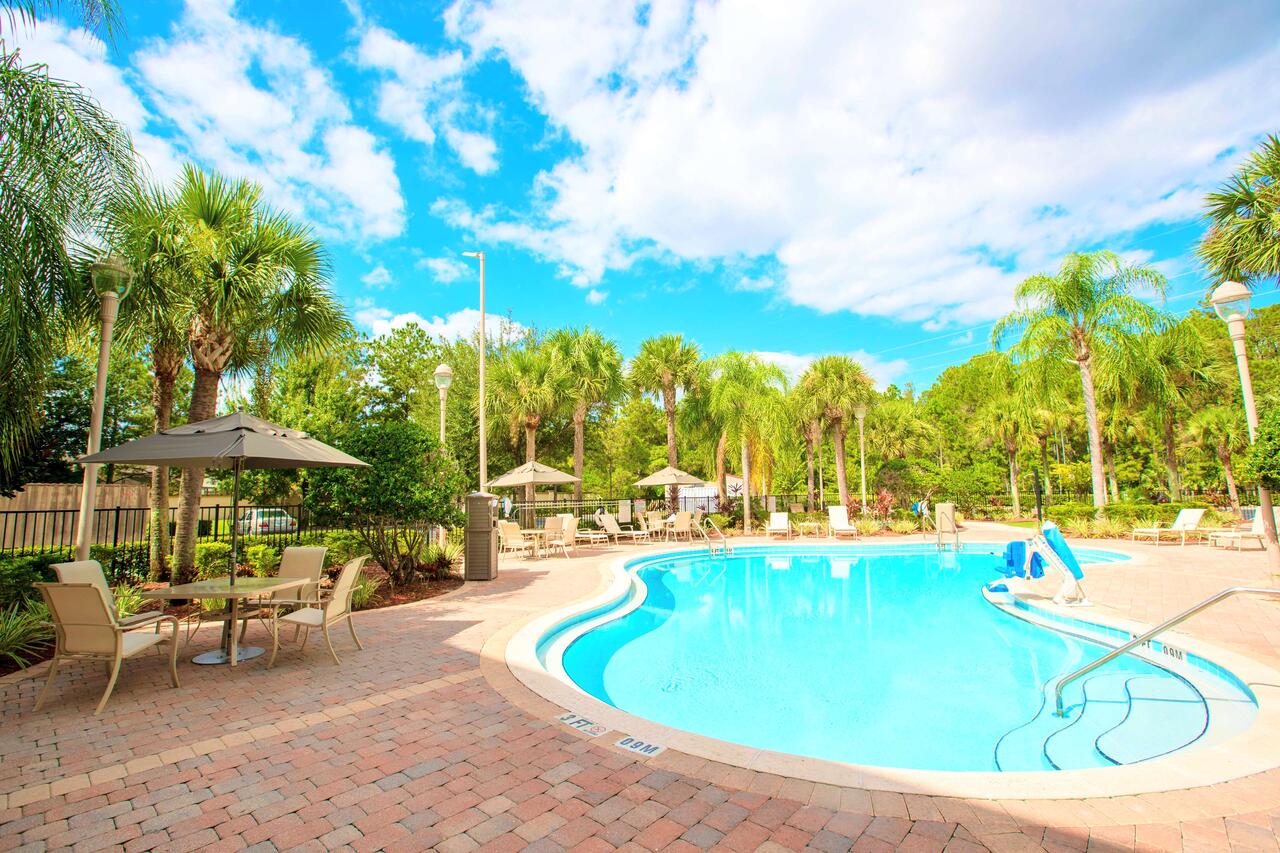 Wyndham Garden Lake Buena Vista
This hotel near Disney isn't terrible but also isn't impressive. Our advice for staying here would be to stay in the tower wing. It is more stylish and clean than the garden wing.
The only other notable points would be that
Wyndham Garden Lake Buena Vist
a does have children's activities and a character breakfast, which we presume is what keeps guests coming here.
As mentioned above, there isn't really anything necessarily wrong with the hotels near Disney World that fall on our worst list, however, we believe the Disney experience is only complete with a great resort full of the best amenities, Disney park perks, and great outside activities like the ones mentioned above!
We hope you check out the best hotels near Disney during your next visit!!!